All Liveblogs AT&T ZTE T-Mobile more... Discuss 3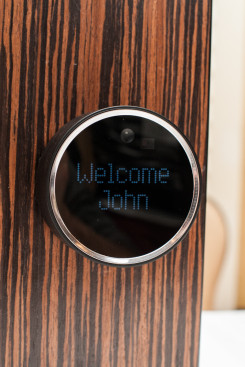 A new wave of residential door locks are hitting the market that use Bluetooth 4.0 LE (Low Energy) to turn your phone into your front door key. We take a look at the two big names in Bluetooth locks, in this hands-on from CES.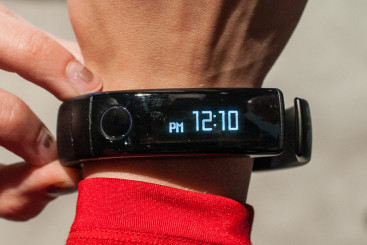 LG is getting into the wearables game with the Lifeband Touch, a sleek watch and fitness tracker. Its standout feature is the OLED touch screen that responds to swipes and touches. It's less ambitious than Samsung's Galaxy Gear, but also less cumbersome to wear. We took a quick look at how it works, including its companion app.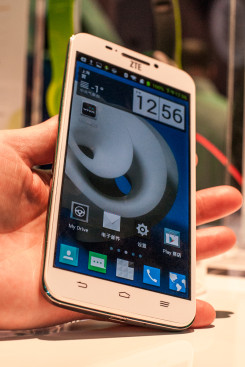 ZTE is back at CES this year with two big-screened phones, the Grand S II and Iconic Phablet. As their names imply, neither device is small in size, nor features.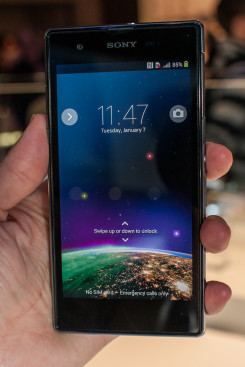 Sony knows that some people prefer smaller smartphones. That's why it shrunk the dimensions of the Xperia Z1 to create the Z1 Compact. Don't let the Z1 Compact's small size fool you, however; it's quite a powerhouse.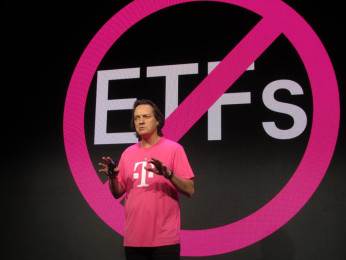 T-Mobile usually has an interesting press event at CES. They've also been hosting "Un-Carrier" press events recently to announce bold new strategic moves that are shaking up the industry. This year's CES will host T-Mobile's "Un-Carrier 4" event. T-Mobile has already put a stake in the heart of device subsidies and intro'd free global data roaming. What's next? Tune in live to find out. Or just tune in to be thoroughly entertained by CEO John Legere's razor-sharp jabs at his competitors. Either way, we'll have you covered right here.
The Aio brand's days may be numbered - since AT&T plans to replace the brand with Cricket - but for now, they're still around and pumping out new phones. Their latest is the Sonata from ZTE, a basic Android phone.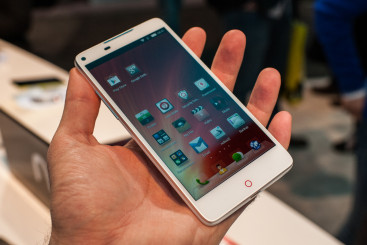 ZTE's "nubia" is a line of phones with premium design and features. It's a global brand, but also part of ZTE's push into higher-end phones in the U.S. Last year's nubia 5 was sold unlocked here, but was an expensive proposition for a phone lacking 4G LTE. ZTE has wisely fixed that glaring flaw with the nubia 5 S, and added some wild camera features, to boot, including 4K video capture. Read on for our hands-on impressions.
Sprint today announced a new type of multi-line plan that allows customers to combine accounts even if they are not family members. The basic service costs $55 per month for one line with unlimited talk and text and 1GB of data. Each device added costs $5 less than the one before it, so a second device would cost $50, a third would cost $45, a fourth would cost $40, and so on. Sprint says each individual line can be customized to suit that person's needs. For an additional $20 per month, Framily Plan subscribers can get unlimited data and upgrade to a new phone once every 12 months. The new Sprint Framily Plan goes into effect January 10. Additionally, Sprint named the next set of markets in which it will offer Sprint Spark. They include Dallas, Austin, Ft. Worth, Houston, San Antonio, and Fort Lauderdale. Last, Sprint said that Sprint Spark will be available to Virgin Mobile customers who own the Netgear Mingle Hotspot.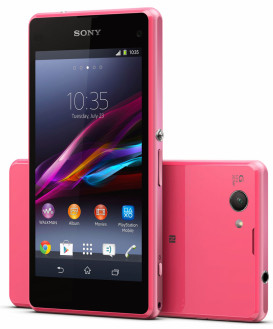 Sony revealed the Z1 Compact at CES this week, a new, smaller Android smartphone that offers many of the features found in the Z1S in a miniature package. It carries over the 20.7-megapixel Exmor camera sensor with G Lens, IP58 rating for protection from water immersion, and Sony applications and services, such as Video and Music Unlimited. The Z1 Compact has a 4.3-inch 720p HD TriLuminos display with Sony's mobile Bravia Engine, and a 2.2GHz quad-core Snapdragon processor with 2GB of RAM. The Xperia Z1 Compact runs Android 4.3 Jelly Bean and supports various HSPA+ and LTE bands. It will be available in four different colors and will ship later this year.
GreatCall today announced GreatCall Link, a smartphone application that will provide alerts and other information to caregivers. The app works in conjunction with elderly customers who subscribe to the 5Star service, which is used for emergencies and other medical events/needs. The GreatCall Link app will supply caregivers with records of 5Star calls made by subscribers to NAED Certified Response Agents and any actions that were taken; the ability to set real-time location monitoring of 5Star subscribers; the ability to see the 5Star device's status; and the ability to view multiple 5Star subscribers and change between them easily. The application is available to Android smartphones and iOS devices. It will be available beginning later this month.
Meizu, a Chinese handset manufacturer, today announced that it plans to sell its MX3 Android smartphone in the U.S. The MX3, which has been for sale in China since late last year, will be Meizu's first attempt to break into the U.S. market. The MX3 features a 5.1-inch 1080p HD screen, and it is powered by Samsung's Exynos 5 octa-core processor with 2GB of RAM. The device is slim and has a unique user interface that uses a variety of gestures for controlling and interacting with the operating system. The MX3 also has a 13-megapixel camera, Wi-Fi, GPS, and Bluetooth, and supports microSD storage cards. Meizu said it has to adapt the MX3 to be compatible with U.S. LTE networks, and the device will reach stores during the third quarter. Pricing was not revealed.
SanDisk has a new USB "thumb drive" that connects directly to phones over Wi-Fi for transferring files between the drive and the phone. It's an interesting option for people with limited memory on their phone. We check it out in a quick hands-on.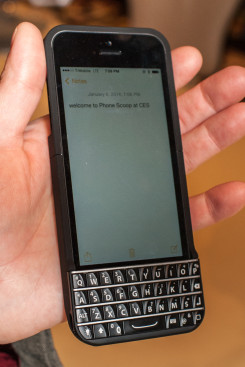 Typo created a keyboard accessory for the iPhone that gives people a physical set of keys to press rather than glass. We took the Typo for a short spin to see how it compares.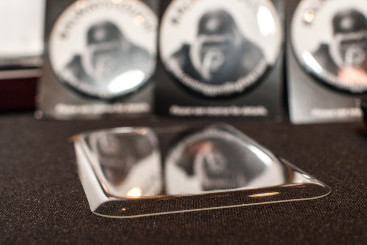 Corning has made a name for itself in phone display parts with its Gorilla Glass product, currently the gold standard in durable displays. A new process allows Corning to bend the glass into almost any shape, allowing Gorilla Glass to be used in phones with exotic designs.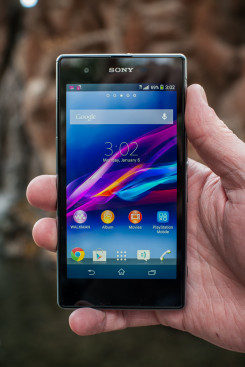 Sony announced the Xperia Z1S for T-Mobile, today. The device impresses with its waterproof design and high build quality. Here are Phone Scoop's first impressions.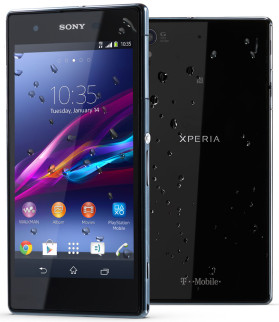 T-Mobile today announced that it will sell the Sony Xperia Z1S smartphone. The Z1S is a version of the Z1 that has been optimized for T-Mobile's network and has several other, minor hardware adjustments. The Z1 was first announced in September 2013. The Xperia Z1S features a 20.7-megapixel camera that has BIONZ for mobile image processing engine, a G Lens, and a 1/2.3-inch camera sensor. The camera has a burst mode than shoots 61 images: 30 before you press the shutter button, 1 when you press the shutter button, and 30 more after the shutter button has been pressed. Other camera features include an augmented reality mode that puts subjects in themed locations, such as with dinosaurs. The Z1S has a 5-inch full HD display with TriLuminos and X-Reality processing engines. It is powered by a 2.2GHz quad-core Snapdragon 800 processor with 2GB of RAM, and comes with 16GB of internal storage. It is waterproof and can stand up to 30 minutes in 4.9 feet of water. It includes Wi-Fi, NFC, GPS, and Bluetooth 4.0LE. It runs Android 4.3 Jelly Bean. T-Mobile said customers can preorder the Xperia Z1S beginning January 13 and it will be available online and in stores beginning January 22. T-Mobile is offering the device for $0 down with 24 monthly payments of $23 with the Simple Choice Plan. Further, Sony is offering customers who by the Xperia Z1S and PlayStation 4 a $100 Visa gift card. Last, the device comes with six free movie downloads from Sony's Video Unlimited service, as well as a 60-day free trial of Music Unlimited.
Omnivision today announced the OV9762, a new imaging sensor built specifically for the user-facing camera in smartphones and tablets. The sensor forgoes 1080p HD video capture in favor of vastly improved 720p HD video capture in low light situations. It uses Omnivision's new 1.87-micron OmniBSI-2 pixel, which can record 1.3-megapixel video at 30 frames per second, or 720p HD video at 30fps with electronic image stabilization. Omnivision says the OV9762 is compact and fits into a 4.3 x 4.1mm package. It is already being produced in volume.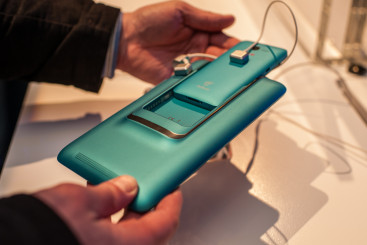 Asus introduced a flurry of new devices at CES today, the most interesting of which are those that combine a smartphone and a tablet. Here are our thoughts about the PadFone Mini and PadFone X.
Samsung dominates CES like no other company. Some years, they announce new phones. Tune in to our liveblog right here for any and all phone-related news from their press conference the second it's announced.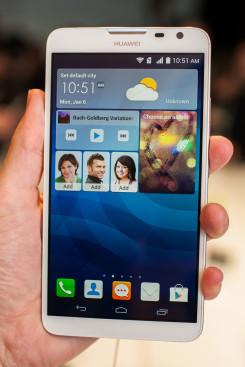 Huawei's phablet for 2014 is the Ascend Mate2 4G. It's a 6.1-incher with a lot of features, but trims a few things to make it more affordable than the competition. Check out our hands-on impressions.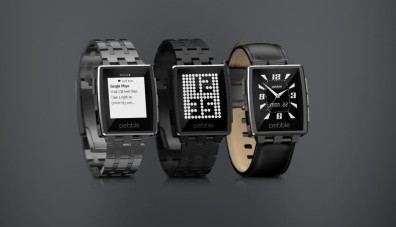 Pebble today announced the Pebble Steel smartwatch. It runs all the same apps and services as the existing Pebble smartwatch, but packages it into a thinner, more attractive piece of hardware made with stainless steel. The Pebble Steel comes in either black or a brushed, natural look, and also adds an RGB notification light to help users see their notifications. The Pebble Steel will ship starting on January 28 and will cost $249 ($100 more than the original Pebble). In addition to the Pebble Steel, Pebble also announced that the Pebble app store is primed for launch later this month. Pebble encourages developers to get submit their apps by January 9 so they may be in the App Store at launch.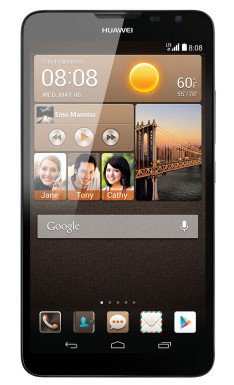 Huawei today announced the Ascend Mate2 4G, the follow-up to its Ascend Mate phablet. The Mate2 will have 4G LTE compatible with both AT&T and T-Mobile networks in the U.S. Like the original, it sports a 6.1-inch display, although the Mate2 has a much smaller bezel, giving it the best screen-to-body ratio in the industry, according to Huawei. The Mate2 is powered by a Qualcomm Snapdragon 400 quad-core processor at 1.6 GHz. It has a large 4050 mAh battery and can even be used to charge other phones. The main camera is 13-megapixel and the front camera is an unusual 5-megapixels with a wide-angle lens, for high-quality selfies. The screen is super-sensitive, supporting use through standard gloves. It runs Huawei's Emotion UI 2.0, which supports mini-apps that float above other apps, and a driving mode with a simplified interface. Pricing and release timing were not immediately available.
The G Flex is LG's entrant in the new curved-screen superphone category. It has everything the G2 and G Pro have, plus a huge 6-inch curved screen. It's now official for AT&T, T-Mobile, and Sprint, and we went hands-on with the U.S. versions.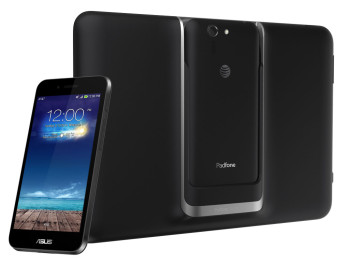 AT&T and Asus today announced that AT&T will carry the PadFone X, which is a smartphone/tablet combo device. The PadFone X has both a 5-inch smartphone and a 9-inch tablet that dock with one another. Both screens are full 1080p HD. The screen and apps will instantly transition from the smartphone to the tablet when the smartphone is docked with the tablet. The PadFone X tablet device has a soft-touch back cover, a metallic frame, and stereo speakers. It includes a large battery that will charge the smartphone device when it is docked. The PadFone is one of the first from AT&T to include LTE-Advanced technologies, such as Carrier Aggregation. It supports both VoLTE and HD Voice, which are firsts for AT&T. The Asus PadFone X runs Android 4.4 Kit Kat. Pricing and availability will be shared closer to launch.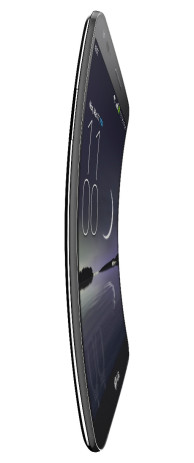 AT&T today announced that it will sell the curved LG G Flex smartphone. LG announced the G Flex in October and it is already available for sale in several markets overseas. It has a curved, plastic OLED display, which measures 6 inches across the diagonal and has 720p HD resolution. The plastic OLED display is flexible, durable, brighter, and more precise than traditional OLEDs thanks to the materials and use of Real RGB pixels. The curved screen is paired with a curved 3,500mAh battery. The G Flex had a "self-healing" coating on the back cover, which is elastic and can recover from daily wear-and-tear. The G Flex positions the volume and control buttons on the back surface, rather than the sides edges. Other features include QTheater, which gives users quick access to photos, videos, and YouTube from the lock screen; Dual Window split-screen multitasking; Swing Lockscreen, which alters the appearance of the lock screen depending on how the G Flex is held; Face Detection Indicator to let users know when the G Flex sees their face; and Camera Timer and Urgent Call Alert, which flash the LED on the rear key to indicate the timer is counting down or there is an emergency incoming call. The G Flex runs Android 4.2.2 and is powered by a 2.26GHz quad-core Qualcomm Snapdragon 800 processor that is paired with an Adreno 330 GPU and 2GB of RAM. The main camera rates 13 megapixels and the user-facing camera rates 2 megapixels. It includes Wi-Fi, GPS, Bluetooth 4.0, NFC. Pricing and availability were not shared by AT&T, although LG announced plans for a Q1 release.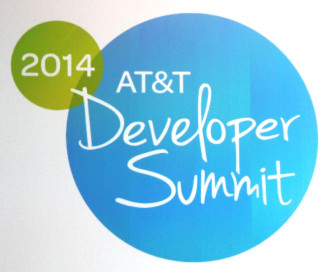 At every CES, AT&T holds a parallel developer event nearby. In past years, they've used the keynote to announce (or pre-announce) new phones; 2012 saw the introduction of seven new LTE smartphones. Tune in live for our up-to-the-minute coverage of everything AT&T has to share at CES.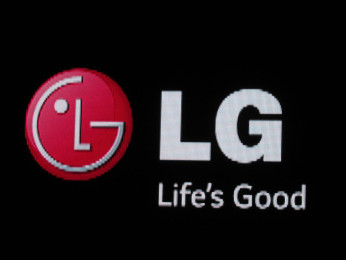 LG is a dominant force at every CES, and frequently they use their press conference to announce new phones, such as the Spectrum in 2012. LG has yet to make a serious play in wearables, and rumors are swirling about a possible CES unveiling of LG's answer to Samsung's Galaxy Gear. There are also rumors of the curved G Flex phone coming to the U.S. Tune in to our liveblog right here for the news as it happens.
ZTE today formally announced the Grand S II, its flagship smartphone for 2014. The Grand S II makes heavy use of voice recognition technology in order to make the device easier to control without the use of your hands. According to ZTE, the Grand S II can recognize the owner's voice to unlock the phone, similar to the Motorola Moto X. Owners can use their voice to trigger the camera, which ZTE imagines will be helpful with group shots and selfies. ZTE took pains to improve the performance of its My-Drive application and voice commands for driving, which can be used to ask for directions or read incoming messages. The Grand S II makes use of three microphones to better reduce noise and boost call clarity, as well as capture high-fidelity audio via the voice recorder app. It uses Dolby sound paired with a Box speaker for improved music and video playback. The device runs Android and includes a 5.5-inch 1080p HD display, quad-core 2.3GHz Snapdragon 800 processor, 13-megapixel camera, 2-megapixel user-facing camera, 3,000mAh battery and 16GB of built-in storage. ZTE didn't say when the Grand S II will go on sale, nor how much it will cost.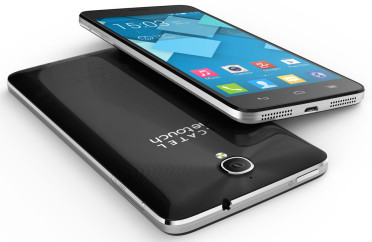 Alcatel today revealed the OneTouch Idol X+, a new hero smartphone that will compete with today's top flagship devices. It features a brushed aluminum frame and measures 7.9mm thick. The Idol X+ boasts a 5-inch 1080p HD Black Crystal display with Dragontrail Glass and slim bezels. It is powered by a 2.0-GHz octa-core processor with 2GB of RAM and 16GB of internal storage. It offers a 13-megapixel main camera with autofocus, flash, panorama, and 1080p HD video capture. The user-facing camera rates 2-megapixels. Connectivity options include GPS, Bluetooth 4.0, dual-band Wi-Fi, and HSPA+. It runs Android 4.2 Jelly Bean and comes with a 2,500mAh battery. Pricing and availability were not shared.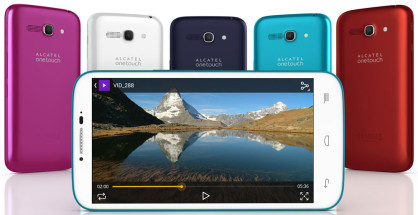 Alcatel today unveiled the Pop C9, an Android smartphone that comes in various different colors to suit consumers' varying tastes. The C9 offers a large, 5.5-inch qHD display and it is powered by a 1.3-GHz quad-core processor with 1GB of RAM and 4GB of built-in storage. It includes an 8-megapixel main camera with LED flash and 1080p HD video capture, and a 2-megapixel user-facing camera. Connectivity options include Bluetooth 4.0, GPS, Wi-Fi, and HSPA. The C9 fills in the top spot among the C series phones from Alcatel. Pricing and availability details were not shared.
Nvidia today announced the Tegra K1 mobile processor. The K1 makes use of the Kepler GPU architecture to bring powerful gaming capabilities to its mobile CPU line. The K1 will be available in two forms; a 32-bit quad-core 4-plus-1 configuration, and a custom-designed 64-bit Super Core CPU configuration. The quad-core version is based on the ARM Cortex 15 design. Both will include the 192-core Kepler GPU for polyon-pushing power. According to Nvidia, the Kepler GPU can match the performance of dedicated gaming devices, such as the Microsoft Xbox One and the Sony PlayStation 4. Despite the power performance, the K1 is also efficient and will draw less power than current generation chips. Nvidia said the 32-bit version will reach consumer devices during the first half of 2014, while the 64-bit version will reach consumer devices during the second half of 2014.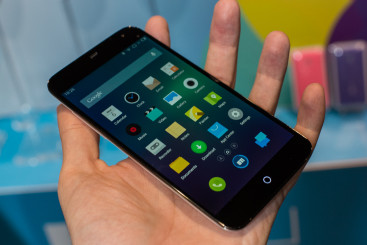 Meizu promised to deliver its first smartphone to the U.S. market later this year. The company had the MX3 on hand, which is likely to be the phone it sells here. We took a quick look.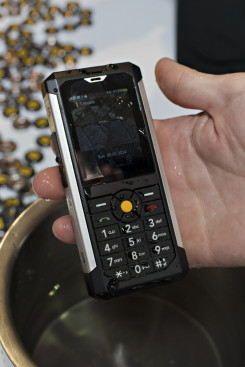 CAT showed off a new ruggedized feature phone called the B100. It is a serious chunk of hardcore, mil-spec insanity. Here are some quick impressions.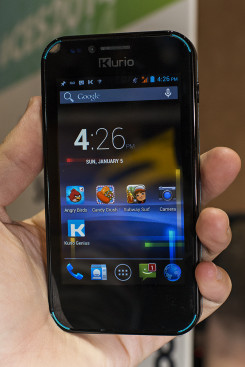 Kurio is readying a new phone for kids with extensive parental controls. It's a standard Android phone, but the remote controls for parents are impressive. Read on for a tour and our impressions.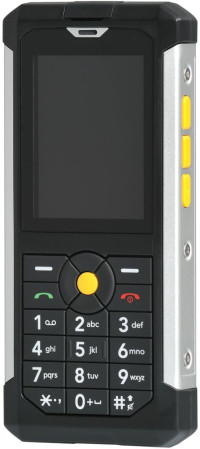 CAT today announced the B100, a ruggedized feature phone for those who put a priority on voice functionality. The B100 includes noise-cancelling technology and a loud speaker designed to provide optimum call quality. The device has large buttons that can be used while wearing gloves and it meets IP67 for protection from water and dust, as well as mil-spec 810G for toughness against drops and extreme temperatures. It boasts 10 hours of talk time and includes a 2.2-inch QVGA display and a 3-megapixel camera with flash. The B100 has minimal software features. Pricing and availability was not announced.
Techno Source today announced its first Kurio Android smartphone for kids. Techno Source is known for its kid-friendly line of Android tablets, and the company hopes this first handset will provide both kids and their parents with the right mix of features. The Kurio phone can be governed by parents with robust controls that cover usage times, internet filtering, contact management, geofencing, and app and data limits. It can also be remotely disabled or erased. The device itself runs Android 4.2 Jelly Bean and includes a 4-inch 800 x 480 display, a dual-core processor with 1GB of RAM, front and rear-facing cameras, 3G, Wi-Fi, Bluetooth, GPS, and an FM radio. The Kurio phone comes with 8GB of internal storage, but supports microSD cards up to 32GB. Techno Source did not immediately say which network operator will offer the phone, nor how much it will cost.
Corning today revealed that it has finalized a new manufacturing process that allows it to create 3D-shaped pieces of Gorilla Glass. According to Corning, the process, which it developed with G-Tech Optoelectronics, still allows for precise tolerances with uniform thickness with a faster and less-costly method. Corning believes 3D Gorilla Glass will be ideal for mobile and wearable devices. Corning expects to have 3D-shaped Gorilla Glass parts in products later this year. The company plans to show off the new Gorilla Glass at the Consumer Electronics Show.
ZTE today said that it plans to show off a number of new devices at the Consumer Electronics Trade show in Las Vegas next week. Several of the gadgets had not been announced before today.
Grand S II: This follow-up to last year's flagship Android smartphone is what ZTE calls a "high-precision voice phone" able to act on commands, such as unlocking and picture-taking. It also features three mics to help improve the clarity of voice calls.
Nubia 5S / 5S Mini: The larger Nubia 5S has a 5-inch 1080p HD screen, 13-megapixel Sony RS camera sensor with f/2.0 aperture, and 4K Ultra HD video capture. The 5S Mini has a 4.7-inch IGZO display from Sharp and comes in different colors. Both devices are powered by quad-core Qualcomm processors.
Sonata 4G: This Android smartphone is headed to AT&T's Aio Wireless prepaid service. It includes a 4-inch screen, 1.4GHz Qualcomm Snapdragon 400 dual-core processor, and 5-megapixel camera with 720p HD video capture.
Phablet: ZTE teased the release of its first phablet device at CES, which it says will have a 5.7-inch HD screen with Gorilla Glass, quad-core processor, Dolby Digital, and wireless charging. The unnamed device will be able to run two apps on the screen at the same time, similar to the Samsung Galaxy Note.
Projector Hotspot: ZTE has created a Wi-Fi mobile hotspot that also includes a projector. ZTE says the Projector Hotspot will be ideal for sharing video content anywhere, while also supporting LTE access for up to eight devices.
BlueWatch: ZTE's first smartwatch is called the BlueWatch. The device includes a pedometer and can record and analyze user movement data at all times. The BlueWatch connects to smartphones via Bluetooth and enables access to calls, social media updates, and photos.
AT&T Wireless Home Base: ZTE is prepared to offer its own AT&T Wireless Home Base device. The home base will let people use AT&T's wireless network, rather than copper or fiber, for their home-based voice services.
ZTE said more details about all these products will be made available during CES.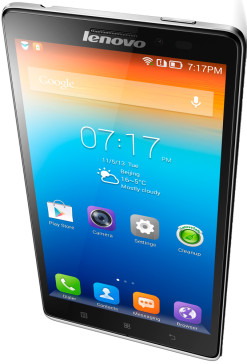 Lenovo today revealed the Vibe Z, its first Android smartphone to include support for LTE 4G networks. The Vibe Z offers high-end specs in a thin slab. It includes a 5.5-inch full HD display, 2.2GHz quad-core Qualcomm Snapdragon 800 processor with 2GB of RAM, and Android 4.3 Jelly Bean in a frame that measures 7.9mm thick. The Vibe Z includes a 13-megapixel main camera with an f/1.8 aperture for improved low-light performance, and a 5-megapixel user-facing camera. In addition to LTE, the Vibe Z supports GSM/UMTS networks, 802.11ac Wi-Fi, and Bluetooth 4.0. The phone comes with Lenovo's user interface tweaks, which include its Super Camera and Super Gallery apps, as well as motion- and gesture-based actions. The Vibe Z starts at $549 and is available starting in February in Indonesia, Malaysia, Thailand, Saudi Arabia, United Arab Emirates, and the Philippines. Lenovo did not immediately say if it plans to release the Vibe Z in the U.S.