Recent Archive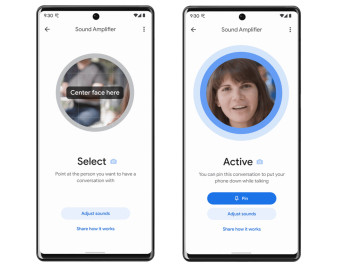 Google has launched a beta version of its Sound Amplifier accessibility app that includes a new "conversation mode" feature. The feature lets you visually select a person speaking near you, after which the on-device machine learning algorithm will "[tune] out competing noise". Google is accepting applications from Pixel phone owners who wish to participate in the beta program.
The US Federal Trade Commission (FTC) is taking action to block the proposed acquisition of Arm by Nvidia. Arm designs chip architectures used throughout mobile and computing industries. Qualcomm, Apple, MediaTek, and Samsung all rely heavily on Arm technology for their chip designs. The merger would give Nvidia control over technology essential to some of Nvidia's competitors. According to FTC Bureau of Competition Director Holly Vedova, "This proposed deal would distort Arm's incentives in chip markets and allow the combined firm to unfairly undermine Nvidia's rivals." "The complaint also alleges that the acquisition will harm competition by giving Nvidia access to the competitively sensitive information of Arm's licensees, some of whom are Nvidia's rivals, and that it is likely to decrease the incentive for Arm to pursue innovations that are perceived to conflict with Nvidia's business interests." Nvidia is a US company while Arm a British company. Britain's competition regulator has also come out against the deal.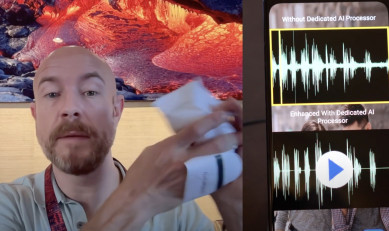 Qualcomm has a new AI-based noise suppression technology that does an amazing job of singling out your voice and removing all other sounds in the background. How well does it work? We tried it out! Hear for yourself in this demo video. This technology is built in to the new Snapdragon 8 Gen 1 chip that will power many flagship phones in 2022.
T-Mobile recently announced that its mid-band 5G network now covers over 200 million people, a threshold that the industry acknowledges as "nationwide" coverage. (Mid-band 5G offers an ideal balance of fast data speeds and broad coverage compared to 5G in other bands.) In an interview with Phone Scoop, T-Mobile executives detailed how they plan to maintain the company's lead in mid-band 5G even as Verizon and AT&T launch mid-band 5G early next year. According to Ryan Sullivan, VP, Device and Technology, and Karri Kuoppamaki, SVP, Network Technology Development & Strategy, T-Mobile plans to expand mid-band 5G coverage to 250 million people by the end of 2022. That will further expand to 300 million "in the next two years". The company has already launched 5G CA (Carrier Aggregation) across its low- and mid-band 5G networks, allowing users to experience faster data speeds by accessing both bands simultaneously. Now, the company is working to enable 5G CA within its mid-band frequencies, allowing customers to access over 100 MHz of mid-band bandwidth at once, for even faster data. The executives also revealed that the company is "deep" into testing VoNR and expects to launch that technology soon. VoNR allows voice calls to take place over 5G, which in turn will enable customers to access 5G in SA (stand-alone) mode across the whole network. Currently, T-Mobile is only using 5G SA technology to expand 5G data coverage into areas where 5G NSA (non-stand-alone) is not feasible due to specific local frequency band constraints. VoNR is also a critical step toward the eventual phase-out of 4G LTE, although the executives stressed that that phase-out is far in the future.
Qualcomm will make a big push to bring high-speed mmWave 5G to more affordable phones in 2022, according to comments made by CEO Cristiano Amon during a Q&A session at the company's Snapdragon Summit event in Hawaii today. For a phone to support mmWave 5G, multiple specialty antenna modules need to be added, which can raise a phone's price by $50 – 100. This has kept the technology limited to higher-end phones thus far. Qualcomm has therefore not bothered to include mmWave support in its lower-end 5G chipsets to date. In the US, only Verizon has put mmWave in its affordable 5G phones, but this has often come at a price premium compared to similar phones with other carriers. Such phones have often had to use a pricier Qualcomm chipset in order support mmWave, such as the Orbic Myra, which used a Snapdragon 7-series chip for its mmWave support, while the same phone for TracFone uses a cheaper 6-series chip that does not support mmWave. Qualcomm will bring mmWave support to "all tiers" of its Snapdragon chips in 2022, as well as work on ways to implement mmWave using fewer and/or cheaper antennas, without compromising performance. "That's our mission, and you're going to start to see that happen next year", said Amon. mmWave offers dramatically faster data speeds than other flavors of 5G, but the high radio frequencies offer limited range. That makes it suitable for arenas, convention centers, airports, and transit hubs, but not coverage over larger areas.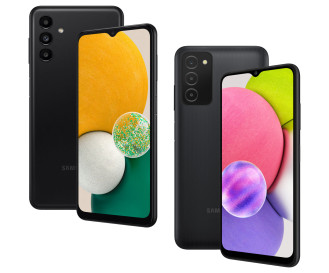 Samsung today announced the Galaxy A13 5G, its most affordable 5G phone yet at $250. Typically, the two most affordable phones in Samsung's annual lineup are the A1x and A0x models, leaving the new Galaxy A03s as possibly the only model in Samsung's 2022 US lineup without 5G. Key features of the Galaxy A13 5G include a 50 megapixel camera, 90 Hz adaptive refresh display, 5,000 mAh battery, and NFC. It also has 15W fast charging, 64 GB of expandable storage, a fingerprint reader on the side, headset jack, macro camera, and depth camera. It's powered by a MediaTek Dimensity 700 chip. It launches this Friday with AT&T and on samsung.com. T-Mobile will also launch it in January. The Galaxy A03s will sell for just $159. It has "a long-lasting battery, triple camera system, and fingerprint security". It launches in January with AT&T, T-Mobile, and Verizon.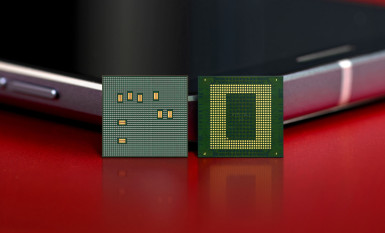 Qualcomm has announced the Snapdragon 8 Gen 1, the company's flagship chipset to power 2022's top-end phones. The chip is the successor to the Snapdragon 888, but uses the new single-digit + generation naming scheme the company recently announced. The new chip uses a cutting-edge 4nm manufacturing process that offers 1.7x better power efficiency. Compared to the 888, it offers up to 4x better AI performance and 30% faster graphics rendering. A new Snapdragon Sight brand encompasses the improved triple ISP that powers camera functions. It can process 3.2 gigapixels per second at 18 bits, which means it can process 4,096x more camera data compared to the 888. It supports 18-bit RAW photos, 8K HDR video capture, and a new night mode that collects 5x as much image data. A new low-power ISP enables always-on camera features like touchless face unlock. The new chip also supports Bluetooth LE Audio, including new LE Audio functionality like broadcast audio, wireless stereo recording, and voice back-channel for gaming. The 5G modem supports 3GPP Release 16, including support for downlink speeds up to 10 Gbps, as well as uplink carrier aggregation for faster upload speeds. Qualcomm is also applying AI processing to new areas, from camera auto-focus to boosting the cellular signal. Qualcomm expects the first phones using the Snapdragon 8 Gen 1 to launch before the end of this year. Motorola, OnePlus, and Sony are among the companies that have already committed to launching phones using the Snapdragon 8 Gen 1. Read on for additional details.
Apple today filed a lawsuit against NSO Group to "hold it accountable for the surveillance and targeting of Apple users." Apple is also seeking a permanent injunction to ban NSO Group, an Israeli company, from using any Apple software, services, or devices. NSO Group creates spyware and other surveillance technology that allows its customers — including repressive governments around the world — to surveil victims including journalists, activists, dissidents, academics, and other government officials. These focused attacks are aimed at a small number of users, and they impact multiple platforms, including iOS and Android. Apple's legal complaint focuses on a specific exploit for iOS devices called FORCEDENTRY, which was used to break into victims' Apple devices and install NSO's "Pegasus" spyware. To deliver FORCEDENTRY, NSO created over a hundred Apple IDs to send malicious data to victim's devices. The legal complaint notes that creating those Apple IDs requires agreeing to Apple's iCloud Terms and Conditions, which gives the Northern California court where the suit was filed jurisdiction. Earlier this month, the US Commerce Department added NSO Group to its to its red-flagged "entity list".
Qualcomm is shaking up it Snapdragon branding and model numbering scheme. Going forward, "mobile platforms will transition to a single-digit series and generation number, ... starting with our newest flagship Snapdragon 8-series platform." Qualcomm is expected to announce that chip and its official name next month. The company will also use "Snapdragon" as more of a standalone brand, instead of spelling out "Qualcomm Snapdragon", and drop "5G" from official product names, since "5G has become ubiquitous across our Snapdragon Portfolio eliminating the need to call it out specifically on assets."
Chipmaker MediaTek has announced the Dimensity 9000, a high-powered, feature-rich SoC (system-on-chip) designed to be the heart of flagship-class phones. It's designed to compete with chips like Qualcomm's Snapdragon 888, and MediaTek claims it bests the 888 in a number of ways. It does not support mmWave 5G, which may limit its adoption in flagship phones with certain US carriers, most of all Verizon. The Dimensity 9000 is made using a cutting-edge 4nm manufacturing process for maximum efficiency. The CPU and GPU are based on Arm's new v9 architecture, with one Cortex X2 performance core, three Cortex A710 "big" cores, four Cortex A510 low-power cores, and Mali G710 MC10 for graphics. Other cores include a 6-core AI engine and an advanced triple ISP for imaging. The ISP can process input from three 32 megapixel cameras in real time, and supports triple-exposure HDR when capturing 4K video. The video engine can also encode 8K video and natively decode the new AV1 codec in 8K. The chip can drive full-HD displays at up to 180 Hz refresh, and higher-res displays at up to 144 Hz. The modem supports 5G release 16 features, including three-band carrier aggregation (CA) for download speeds up to 7 Gbps using only sub-6 bands (a world-first). The wireless features also include support for Bluetooth 5.3 (another world-first) with LE Audio, and Wi-Fi 6E. MediaTek's customers plan to ship phones using the Dimensity 9000 by the end of the first quarter 2022, starting in Asia and Europe.
Apple has announced a new program that will allow consumers to repair their own iPhones using Apple genuine parts and tools. Initially, Self Service Repair will support display, battery, and camera repairs for the iPhone 12 and 13 lineups. A new Apple Self Service Repair Online Store will be available early next year in the US, offering "more than 200 individual parts and tools" to enable such repairs. Later in 2022, the company will expand the program to include additional types of iPhone repairs, as well as Macs with M1 chips. Detailed repair manuals are provided as part of the program. After a repair, "customers who return their used part for recycling will receive credit toward their purchase." Apple stresses that "Self Service Repair is intended for individual technicians with the knowledge and experience to repair electronic devices. For the vast majority of customers, visiting a professional ... is the safest and most reliable way to get a repair." Professional iPhone repairs are available at over 5,000 Apple Authorized Service Providers (AASPs) and 2,800 Independent Repair Providers. This new move by Apple comes as the US Federal Trade Commission takes a more aggressive stance on "right to repair" laws and regulations.
Google has updated its Maps app to expand current and predicted crowded-ness data from individual businesses to whole neighborhoods. The update also expands the Directory feature to help navigate large indoor venues such as malls and airports.
Bloomberg reports that Huawei is in talks to license its smartphone designs to other companies. US sanctions have cut Huawei off from critical hardware and software needed to make smartphones, restrictions that might not apply to potential licensees.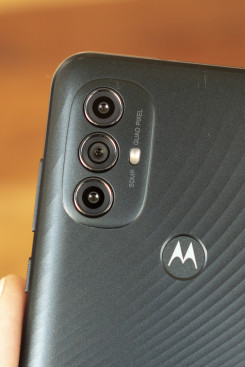 Less than a year after the last "moto g power", Motorola already has a replacement ready to go. This affordable phone gives people their #1 request: more battery life. That's why "power" refers to the huge 5,000 mAh battery, which is as good as it gets. Motorola claims up to three days of battery life. There are a couple of key upgrades compared to the previous model: 90 Hz screen refresh and a 50 megapixel main camera. But in this case, it's two steps forward and one step back. Read on to find out what we liked, what we didn't, and our first impressions handling it in person.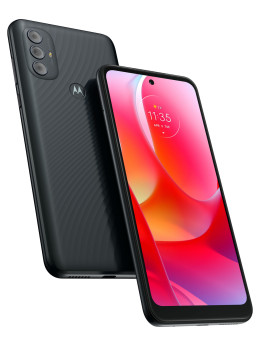 Motorola has announced a new moto g power, just ten months after announcing the last one. The new moto g power (2022) has two key upgrades over the old 2021 model: a display with 90 Hz refresh, and a 50 megapixel main camera. It specs are otherwise comparable to the 2021 model, including a huge 5,000 mAh battery, fast charging, 6.5-inch HD+ display, 4 GB RAM, and 64 GB storage (expandable). The new model is powered by a MediaTek Helio G37 chip. The phone also has a rear fingerprint reader, headset jack, FM radio, dual-band Wi-Fi, and IPx2 water resistance. The phone launch soon with Metro by T-Mobile and Republic Wireless, followed by Verizon, Boost, Xfinity, AT&T, Cricket, US Cellular, and Google Fi. It will also be available unlocked for $200, or $250 for a version with 128 GB built-in storage.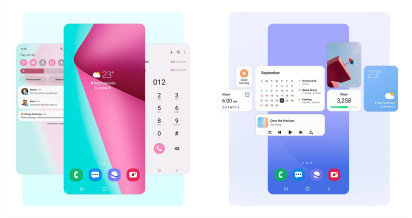 Samsung has completed the beta period of its One UI 4 software for Android and started rolling out the final version to its phones, starting with the Galaxy S21 series. One UI 4 is Samsung's customized version of Android 12, which was finalized and launched by Google last month. One UI 4 includes many key features of Android 12, including improved widgets, visible indicators when the camera and/or microphone are in use, and a new privacy dashboard in the settings area. The S21 series will get the update starting today, while recent S series, Z series, and A series phones will get the update "soon". This includes the S10 series and newer, Note10 series and newer, all Z series and Fold models, and the Ax2 series models, from the A42 and higher.
Kyocera and Verizon today launched the DuraSport 5G, a mid-range 5G phone with the durability Kyocera is known for, but in a slim, pocket-friendly form factor. While Kyocera's DuraForce line is well-suited to the construction site, this model is targeted at those with an "active lifestyle" who want a phone that's rugged even without a case. The DuraSport 5G is rated IP68 and can be submerged in up to 6.5 feet of fresh water for up to 30 minutes. It's US military rated for drops (5 feet onto concrete), salt fog, humidity, temperature extremes, thermal shock, high altitude, icing, and more. The 6.1-inch full-HD+ display is protected by Corning Gorilla Glass 6 and works with wet & gloved fingers. The cameras are protected by Dragontrail glass. The phone also features a 48 megapixel main camera, 16 megapixel wide-angle camera, NFC, rear fingerprint reader, dual-band Wi-Fi (including enterprise network features), and USB-C 3.1. The 4,500 mAh battery can be fast-charged via Quick Charge 4, USB-PD 3 (up to 27 W), or Qi wireless (up to 8.1 W). The DuraSport 5G is powered by a Qualcomm Snapdragon 480 chip and 4 GB RAM. The 64 GB of internal storage is expandable via microSD cards of up to 1 TB. A programmable shortcut button on the side can activate PTT. The phone's 5G support includes both mmWave and C-Band. The phone comes with Android 11 and is certified Android Enterprise Recommended by Google. The DuraSport 5G is available from Verizon today for $580.
Google has revealed Project Relate, "a new Android app that aims to help people with speech impairments communicate more easily with others and interact with the Google Assistant." The company is seeking early testers to help refine the app. After personalizing the app by speaking a set of phrases to train it, users can access three key functions. Ther first is "Listen", which transcribes speech into text. Others can read the text from the screen, or it can be cop-and-pasted into other apps. A Repeat mode takes the user's unique speech patterns and restates what they have said using a synthesized voice that is easier for other people (and devices) to understand. Finally, the app provides direct access to Google Assistant, so that Assistant can understand someone with a speech impairment as clearly as anyone else. If you have a condition that makes your speech difficult to understand, you can apply to help provide feedback on the Project Relate Android app as a trusted tester. Google has a long history of developing new accessibility solutions, and eventually folding them into its products, including Android.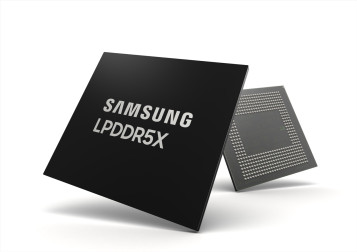 Samsung has announced a next-generation RAM chip that offers 1.3 time faster speeds while using 20% less power. This new type of RAM is called LPDDR5X, and the improvements are compared the best existing RAM technology for phones, LPDDR5. Samsung is the first company to announce chips based on the new LPDDR5X standard. LPDDR5X will offer data processing speeds of up to 8.5 gigabits per second (Gbps). Samsung's chip leverages a 14nm manufacturing process technology. The chip being announced is 16 Gb (gigabits), which is 2 GB (gigabytes). Samsung's multi-chip package technology will allow them to make parts that pack up to 64 gigabytes (GB) of this RAM into one physical component. AnandTech expects devices using these new chips to hit the market in 2023.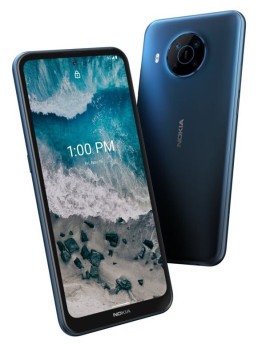 HMD Global had announced the Nokia X100, a 5G phone starting at $249, exclusively for T-Mobile and Metro. The phone includes a Qualcomm Snapdragon chipset, Nokia OZO Audio, and Zeiss camera optics. Specs include a 6.67-inch full-HD display, 4,470 mAh battery, Snapdragon 480 chipset, 6 GB RAM, 128 GB storage, and a 48-megapixel main camera. It also has a 5-megapixel wide-angle camera, 16-megapixel selfie camera, NFC, side fingerprint reader, fast charging, headset jack, and memory card slot. It supports T-Mobile's current sub-6 GHz 5G network. It goes on sale November 19th in Midnight Blue. T-Mobile will sell it for $249, while Metro will sell it for $259.
There have been a number of "smartwatches" for kids in recent years. They all have GPS and let you keep tabs on your kid's location, and offer some limited forms of communication. Beyond that, they can vary quite a bit in implementation and additional features. The new SyncUp Kids watch from T-Mobile is one of the more full-featured options available, packing in two-way calling and texting, and even video messaging thanks to a built-in camera. It has a full on-screen keyboard plus emoji. It includes a step tracker, task manager (so parents can set a to-list of chores, etc.), and some basic games. There's an SOS function and it comes with a real charging dock. It even includes some basic "smartwatch" functions like alarm, stopwatch, and timer (most kids watches do not). You can even customize it with standard 20mm watch straps, and it's rated IP68 for dust and water. T-Mobile is offering it for free if you make a two-year commitment, or $174 full-price. Continue to our hands-on for a quick tour of the actual hardware and unique software, and first impressions.
AT&T and Verizon have agreed to an FAA request to delay the launch of 5G in new C-Band radio frequencies by one month, while potential interference issues are addressed, reports the Wall Street Journal. Both companies were planning to launch the highly-anticipated mid-band 5G service on or around December 5th, but will now launch the service no sooner than January 5th, 2022. The FAA, which regulates aircraft, is concerned that C-Band frequencies are too close to the frequencies used by some RADAR altimeters, instruments that measure the distance between aircraft and the ground. The FCC — which regulates communications including radio airwaves — disputes the FAA's claim that the new 5G networks could cause this type of interference. The new 5G networks will operate at up to 3.98 GHz, while the altimeters operate at 4.2 – 4.4 GHz. Radio equipment operating at different frequencies can sometimes still interfere if the frequencies are close enough and inadequate filters are used. The new C-Band 5G networks are highly anticipated because this band enables 5G networks with a good balance of coverage and faster data speeds. Phones that support 5G NR in band 77 will support the new C-Band 5G networks in the US.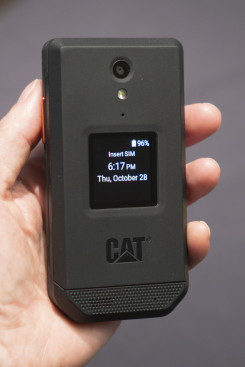 CAT has a new rugged phone for T-Mobile. It's a rugged flip phone, but that's not the most interesting thing about it. What's wild is that this is a flip phone that runs full Android. Well, Android Go, but it has the Play Store and can run third-party Android apps. This possible because the main display inside is a touch-screen. It's an interesting prospect, potentially improving productivity for certain kinds of field workers. We checked it out in person. Read on for our first impressions.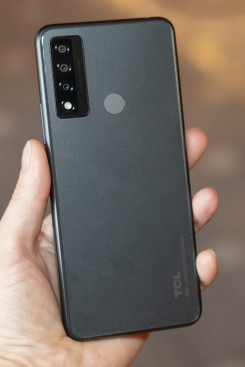 TCL has two new affordable phones for the US market: the entry-level TCL 20 XE, and the $200, 5G-enabled TCL 20 A 5G. While the price is certainly right, are they truly a good value, or just cheap? US carriers have trusted TCL's affordable phones for many years (often under the Alcatel brand), so the company should know what it's doing. Read on for our hands-on report and first impressions, to find out how these models turned out.
Cricket made two major changes to its prepaid plans today, bringing them in line with the competition in two important ways. First, Cricket is removing the cap of 8 Mbps on 4G LTE download speeds. Second, the company is now including access to 5G on all plans at no extra cost. Previously, the artificial speed cap applied to most Cricket plans; only the priciest plan ($60/month for one line) included 5G and was exempt from the speed cap. No other US carrier has implemented a blanket speed cap quite the way Cricket did. Other US prepaid brands already include sub-6 5G with most plans at no extra charge. Cricket's plan structure and pricing is otherwise unchanged, starting at $30/month for 2 GB of data, up to $60/month for unlimited data and premium features like mobile hotspot, cloud storage, and HBO Max. Multi-line discounts can bring down the cost of certain plans to as little as $25/line/month for unlimited data. Cricket also announced that it has reached 12.4 million subscribers, an increase of two million over the past two years. Cricket is a brand of AT&T and uses the AT&T network.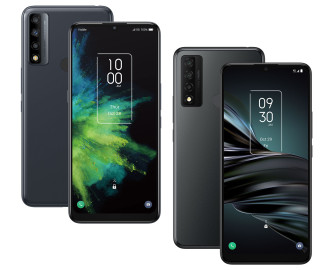 TCL today announced the TCL 20 A 5G, a 5G phone for under $200 coming to Visible next month. The company also announced the TCL 20 XE, an entry-level 4G phone coming to Metro by T-Mobile tomorrow, and Boost next month.
The TCL 20 A 5G is powered by a Qualcomm Snapdragon 480 chip, paired with 4 GB RAM, and 64 GB storage (expandable). It supports sub-6 5G, including C-Band (band 77). The 6.52-inch display has HD+ resolution. The battery is rated 4,500 mAh and the phone supports 18-watt fast charging. The 16-megapixel main camera is joined by a 5 megapixel wide camera and 2 megapixel macro camera. A 13 megapixel selfie camera sits in the display notch on the front. It ships with Android 11 and also features a fingerprint reader, Bluetooth 5.1, dual-band Wi-Fi, a dedicated Google Assistant button, headset jack, and USB-C with OTG. It has a matte gray finish.
The TCL 20 XE is a similar size, with the same 6.52-inch HD+ display, rear fingerprint reader, fast charging, headset jack, dual-band Wi-Fi, and Android 11. However, it's powered by a MediaTek Helio P22 chip with 3 GB RAM and 32 GB internal storage (also expandable). The battery is 5,000 mAh. The main camera is 13 megapixel, with a 2 megapixel macro camera, depth camera, and 5 megapixel front camera. It also has a matte gray finish. Metro is selling it for $160, while Boost will sell it for $120.
These phones represent an expansion of TCL's brand to more US carriers, as the company gradually phases out its Alcatel brand.
The FCC has proposed opening up the National Suicide Prevention Lifeline for access by text message in addition to voice calls. The Lifeline is accessible by dialing 988. The proposal would let people send a text to 988 to reach emotional support. The Lifeline already supports text chat via the web. If the proposal passes an FCC vote next month, US wireless carriers would have until July 16th, 2022 to implement the routing for texts sent to 988.
Google has worked with WhatsApp to let people move their WhatsApp chat history from an iPhone to a new Android phone. The feature builds on the existing transfer feature of Android 12 that can import apps, SMS, iMessage history, photos, videos, contacts, calendars, and more from an existing iPhone. The transfer features work over a wired connection, requiring a Lightning-to-USB-C cable. The new WhatsApp transfer feature ensures thread integrity by blocking new messages on the old device while the transfer is in progress.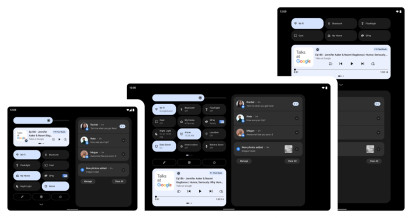 Google has announced a forthcoming update to Android called Android 12L. The "L" stands for large screens. The new features are exclusively for tablets and foldable phones that unfold to tablet-like size. The update brings a new two-column layout to the notification shade and lockscreen, and similar layout optimizations for quick settings, overview, home screen, system apps, and more. A new taskbar provides quick access to favorite apps, and makes it easier to invoke split-screen mode. The company is also making new large-screen APIs and design guidelines available to developers. The APIs include a way for apps to be "fold aware", so the app's layout can account for the location of a display fold. Developers can access a preview version of Android 12L today. Google plans to release 12L "early next year, in time for the next wave of Android 12 tablets and foldables."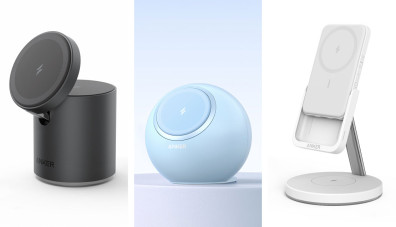 Anker has launched MagGo, a new line of wireless chargers compatible with Apple's MagSafe magnetic wireless charging system, introduced with the iPhone 12 series. The MagGo lineup includes several unique new designs.
The 623 Magnetic Wireless Charger is a dual charger with a simple, stylish design, ideal for a nightstand. The compact cylinder shape has a top pad that tilts up to 60º and can hold an iPhone 12 or 13 vertically or horizontally while charging it at 7.5 watts. When the top part is tilted, a second charging pad is exposed that can charge a wireless earbuds case at 5 watts. The 623 is available in dark gray, white, Misty Blue, or Lilac Purple. It's available now for $80.
The 637 Magnetic Charging Station is a multi-function wireless and wired charging hub designed to live on your desk. Like the 623, it can charge an iPhone wirelessly at 7.5 watts while holding it up an angle. On the back are two USB-C ports, two USB-A ports, and three AC outlets. The USB-C ports support USB-PD up to 65 watts, for quickly charging devices as large as laptops. It's available now for $100, in dark gray, white, or Misty Blue.
The 633 Magnetic Wireless Charger is a 2-in-1 charging stand with removable magnetic battery. Like the other models, it can wirelessly charge an iPhone at 7.5 watts while holding it at an angle, in either vertical or horizontal orientation. A second pad in the base can charge an earbuds case at 5 watts. The main charger can be removed from the stand and used as a portable 5,000 mAh power bank. On the go, it provides magnetic wireless charging as well as USB-C charging at up to 12 watts. It will run $120 when it goes on sale in early December. It will also come in dark gray, white, or Misty Blue.
The new MagGo lineup also includes the
622
wireless power bank with built-in kickstand, and
613
magnetic wireless charger designed to hang down from a car dashboard. Both are available now for under $70.
Qualcomm today announced four new Snapdragon chips to power next year's smartphones, across a variety of price points. While some of the chips are genuinely new, others are minor variants of existing chips that seem to address the global supply-chain issues affecting the chip industry. The most significant new chip is the Snapdragon 695, which is a significant upgrade over the 690 with the addition of mmWave 5G. It's also more powerful, with 30% faster graphics performance, 15% faster CPU, and 10% faster clock speed. It also upgrades to a newer 6nm manufacturing process for better power efficiency. Qualcomm also introduced "plus" versions of two existing chips. The new Snapdragon 778G Plus and Snapdragon 480 Plus are both 5G chips with specs almost identical to the existing (non-"plus") chips. The 778G Plus has the "boosted performance" of a 2.5 GHz clock speed instead of 2.4 GHz, a minor difference. Qualcomm says these new chips will "provide OEMs with additional options to help meet the existing demand". Presumably these "plus" chips are merely manufactured at different chip foundries from the originals, and are a response to the supply chain issues facing the entire chip industry globally. Qualcomm also announced a new 4G-only chip in the 6 series, the Snapdragon 680 4G. It's made with a modern, efficient 6nm process. As US carriers continue to push 5G aggressively, it's not clear if the 680 will reach the US.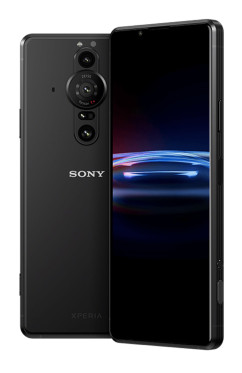 Sony today revealed the Xperia PRO-I, an $1,800 phone with the same 1-inch camera sensor found in Sony's line of RX100 standalone cameras. The 12-megapixel Exmor RS sensor has dual apertures (f/2.0 and f/4.0) and ZEISS Tessar T optics. The main camera is joined by 12 megapixel wide and telephoto cameras on the back, as well as a "3D iToF" and RGB-IR sensors. The front has an 8 megapixel camera and 6.5-inch 4K OLED display with 120 Hz refresh and HDR, protected by Corning Gorilla Glass Victus. The PRO-I is powered by a Qualcomm Snapdragon 888 chip alongside 12 GB RAM and 512 GB storage, expandable with memory cards up to 1 TB. The battery is 4,500 mAh and the phone supports USB-PD fast charging. The phone has excellent support for 4G and sub-6 5G networks of Verizon and T-Mobile, including new C-Band networks coming soon to the US. It does not support mmWave 5G like the original Xperia Pro. Other features include IP68 rating for water and dust, USB-C 3.2 Gen 2, DisplayPort and HDMI video output, NFC, Wi-Fi 6, Bluetooth 5.2, fingerprint reader, and a headset jack. For vlogging, Sony will offer an external monitor accessory that lets you see yourself while using the rear cameras. The phone will launch in "some regions" by the end of this year, and elsewhere in 2022.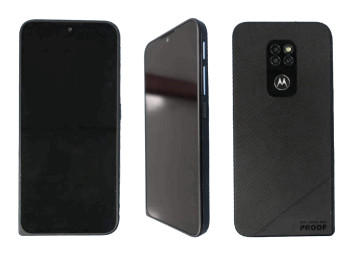 Earlier this year, Motorola announced a partnership with Bullitt to make a new range of rugged phones. On the FCC web site, a new phone has become public that seems to be the first product of that relationship. The Motorola Defy has a unique design with a single sharp corner that serves as a lanyard attachment. FCC documents reveal several details of this unannounced phone. It's powered by a Qualcomm Snapdragon 662 chip and a 5,000 mAh non-removable battery. Its triple rear cameras include macro and depth cameras. It has Motorola's signature fingerprint reader integrated with the Motorola logo on the back. It also has NFC, dual-band Wi-Fi, a memory card slot, and a headset jack on top. The right side features a programmable shortcut button, in addition to volume and lock buttons. The only two variants approved so far are not optimized for US networks, (they don't support LTE in band 12,) so Motorola and Bullitt may be targeting other markets around the world, at least initially. Motorola made different phone called the Defy back in 2010, and two years later, the Defy XT.
Google is lowering the fees it charges app developers for specific categories of transactions made via Google Play, the company's app store. For apps that offer a paid subscription, (such as dating, fitness, and education apps,) Google's cut of the subscription fees will now be a simple 15% at all times. Previously, it was 30% for the first year of a subscription, then 15% in following years. Google is also tweaking its Play Media Experience program to make many music and e-book providers eligible for rates as low as 10%. Previously, the program's lowest rate was 15%. The Play Media Experience program requires that content providers make their content available beyond Android, across all relevant Google platforms, such as WearOS, Android Auto, Android TV, and Google Cast.
Google has made the final version of Android 12 available for Pixel 3 and newer Pixel phones. The new OS includes many new privacy features as well as scrolling screenshots and easy Wi-Fi login sharing.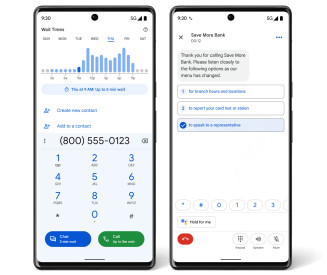 The newest version of Google's Phone app includes two major new features that make it easier to call businesses that make you navigate a menu tree and/or wait on hold before reaching a representative. The first feature, Wait Times, automatically displays a graph showing current and projected wait times for any specific toll-free number you're about to dial. If wait times are unusually long, you can quickly see when in the day or week they are likely to be shorter. The second feature, Direct My Call, automatically listens to and transcribes automated menus, turning them into a visual menu with simple on-screen buttons. The two features are available initially only on the new Pixel 6 series phones. Google often rolls out these types of features to new Pixels first, then to older Pixel models. Some such Pixel features are eventually made available to non-Pixel phones.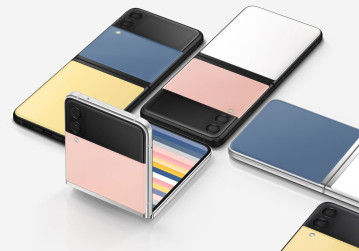 Samsung announced the Galaxy Z Flip3 Bespoke Edition today. For a $100 premium, Samsung will now let you choose your own frame color, as well as the outer cover glass colors. Samsung is offering five different colors for the outer cover glass (Blue, Yellow, Pink, White, or Black), which can be different for the top and bottom. You can also choose from black or silver for the metal frame. The Galaxy Z Flip3 Bespoke Edition is available today from samsung.com, starting at $1099. Samsung also announced a future service to swap cover glass colors "for a fee" "later on".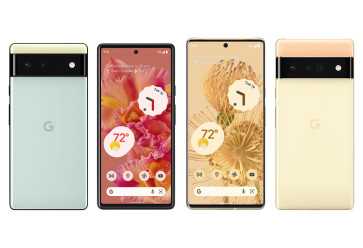 Google released details of the new Pixel 6 series phones that the company has been teasing for months. The Pixel 6 and Pixel 6 Pro are both high-end phones with a striking new two-tone design and the company's own Tensor chip instead of a Qualcomm Snapdragon chip. Google describes the higher-end Pixel 6 Pro as the company's first true "flagship" model. The Pro has a 6.7-inch QHD-resolution display with 10–120 Hz adaptive refresh. It has three rear cameras, including a 4x periscope telephoto lens with 48 megapixel resolution, and its front camera can record 4K video. It has 12 GB of RAM and the largest battery ever in a Pixel. It also has UWB. The smaller Pixel 6 has a 6.4-inch display with 90 Hz refresh and 8 GB of RAM. Both models have an always-on display with Gorilla Glass Victus and an under-display fingerprint reader. Both models are available 128 or 256 of storage, while the Pixel 6 pro is also available with 512 GB. The distinctive "camera bar" houses upgraded cameras with larger sensors and laser auto-focus. The main camera in both is 50 megapixel. Google claims its new Tensor chip is considerably faster than the Snapdragon 765G chip in the Pixel 5, plus dramatically faster on-device AI. That on-device AI powers several new camera features, including Magic Eraser, Face Unblur, and Motion Mode. It also powers a new, upgraded Voice Typing feature with support for automatic punctuation, intelligent people names, and emoji. Google has also improved the camera software with Real Tone, to better capture skin tone of people of color. Real Tone works in the camera app, third-party software, and the auto-enhance feature in Google Photos. Google promises five years of security updates for the Pixel 6 series. Both phones are available for pre-order starting today, and on store shelves October 28th. Each comes in three unique color options. The Pixel 6 starts at $599; the Pixel 6 Pro starts at $899. The standard unlocked version supports sub-6 GHz 5G. Each model will also come in a distinct Verizon variant that adds support for mmWave 5G. For the Pixel 6, the Verizon version costs and extra $100, while the Pixel 6 Pro for Verizon starts at the same $899 price.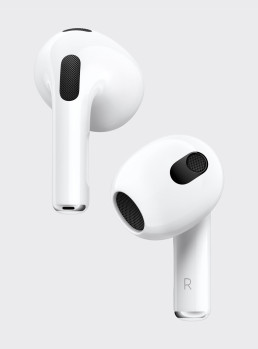 Apple today launched a completely redesigned version of AirPods. The new AirPods 3rd Generation have longer battery life, Spatial Audio (including Dolby Atmos), and a new driver for better sound quality. They also bring the Adaptive EQ feature of the AirPods Pro down to the standard AirPods. Adaptive EQ customizes sound for the unique way your ears hear different frequencies due to differing fit. They are also rated IPx4 for sweat- and water-resistant. The new, shorter buds have six hours of battery life in their own, while the new charging case holds four charges, for 30 hours total. The case can add one hour of battery life to the buds in just five minutes. The case can be charged with MagSafe wireless charging. The new AirPods are available to order today for $179, shipping next Tuesday, Oct. 26th. The old 2nd Generation AirPods will remain available at a new price of $129, down from $160.
Google has updated how its displays Google search results on phones. Users can now simply continue scrolling down to see beyond the first "page" of results, instead of needing to tap a "See more" button. The change is rolling out starting today, and applies to both Google searches in a web browser and via the Google app.
More articles in the Archive ›
What do you want to hear about? We're already working on a number of articles for the coming months, but we want to write about the things you're most interested in. So sound off: tell us what you want to know more about!