Recent Archive
To improve user privacy, Google is updating its Play Store policies to restrict the use of location data by Android apps when they're not actively running. Currently, any Android app can request permission for such access from the user. Starting in August, apps will only be able to do so with explicit permission from Google, having demonstrated a specific need for access to location data in the background. In November, Google will remove apps from the Play Store that have not complied with the new policy. Also today, Google announced the first Developer Preview of Android 11, which includes a new user option to allow apps to access location data on a one-time basis.
Google has released the first Developer Preview of Android 11. The list of features in this version provides a glimpse of what to expect when Android 11 becomes available to consumers later this year. Messaging receives the biggest update, with a new dedicated section of the notifications shade devoted to ongoing conversations. Messaging apps can also use "bubbles" to float a simple messaging thread window above other apps. System permission dialog boxes (for access to location, etc.) now have an "Only this time" option, similar to iOS. Android 11 also adds native support for secure storage and retrieval of verifiable identification documents, such as ISO 18013-5 compliant Mobile Driving Licenses. Call screening apps will now have standardized access to STIR-SHAKEN data, as well as a new screen that appears after each call, "to let users perform actions such as marking a call as spam or adding to contacts.". Also new are better support for pinhole displays, waterfall displays, animated HIEF image files, and low-latency video modes. Developers will benefit from new APIs for machine learning, as well as 5G network status and performance. Android 11 also advances Google's Project Mainline, moving additional components of the OS into modules that are quickly and easily updated via the Google Play Store, instead of requiring a manufacturer-supplied full OS update. The Developer Preview released today is not a "public beta" and is not intended for consumers; it will only run on certain Pixel devices and requires manual installation. Separately, Google announced that Android 11 will enhance Work Profile so that companies issuing company-owned phones to employees can give employees separate work and personal profiles on the same device. Companies still control the work profile and can set device-wide restrictions, but personal data is kept private from the employer. This feature was previously only available for personally-owned devices, not company-issued devices. Google is expected to reveal additional features of Android 11 at its developer conference in May.
OnePlus has cut the price of its newest flagship 4G phone by $100, bringing the OnePlus 7T to $499. The 7T sports triple rear cameras and unusually fast charging.
TikTok is rolling out a new feature called Family Safety Mode, which lets parents set limits on their children's TikTok accounts. Parents will need to install TikTok and link their account to their child's. The app will then let parents set screen time limits, restrict the appearance of content that may not be appropriate for all audiences, and limit who can direct message their child. The feature is available first in the UK, and will begin to roll out to "additional markets in the coming weeks".
Google is expanding the list of phones supported by its Stadia game-streaming service on February 20th. Initially supported only on its own Pixel phones, Stadia will support Samsung flagship Galaxy S and Note series phones (S8 and newer), as well as gaming phones from Razer and Asus (ROG Phone and ROG Phone II). For a controller, gamers can either connect a Stadia controller via USB, or third-party controllers via Bluetooth. Stadia competes with Microsoft's xCloud and Nvidia's GeForce Now. Like those other game-streaming services, Stadia runs full console-quality games on powerful servers in the cloud, streaming video of the rendered graphics to the user's device. Such services benefit from the higher data rates and lower latency of 5G networks. Forthcoming 5G SA networks will further reduce latency and improve data rates.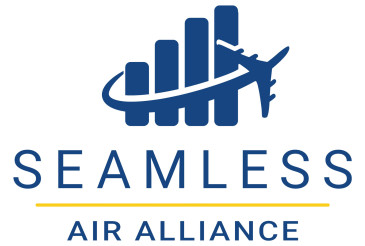 The Seamless Air Alliance today released Seamless Release 1.0 (SR1), the first-ever standard for inflight connectivity hardware and software. The new standard supports all current connectivity technology, including multiple types of satellite systems as well as both Wi-Fi and cellular technologies within the plane cabin. By standardizing modular hardware, inevitable technology upgrades and changes are cheaper for airlines. This removes much of the risk to airlines when installing inflight connectivity systems on planes, which previously required a commitment to certain provider and/or technology stack. This is expected to accelerate the rollout of such systems. On the passenger side, the standard is designed to make the connection process more seamless and more secure. It supports Hotspot 2.0, which lets mobile devices automatically and securely connect to Wi-Fi networks, authenticating using their cellular carrier account. The Seamless Air Alliance was created by founding members Airbus, Airtel, Delta Air Lines, OneWeb, and Sprint.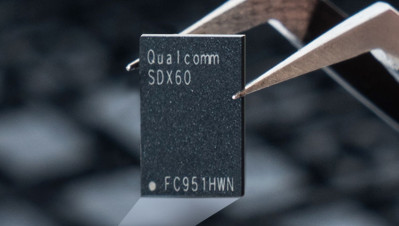 Qualcomm today announced its third-generation 5G modem, the Snapdragon X60. The chip supports new types of 5G carrier aggregation compared to the X55 it replaces, including across TDD and FDD bands, and across mmWave and sub-6 bands. These new aggregation options will enable more carriers to offer faster 5G data speeds, including doubling potential sub-6 peak speeds. The chip also supports native voice calls over 5G (VoNR). Support for VoNR and the new aggregation options will help carriers transition from 5G NSA (non-stand-alone) to more advanced 5G SA (stand-alone) networks. The X60 is made using a cutting-edge 5nm manufacturing process, producing a smaller, more power-efficient modem chip. Alongside the X60, Qualcomm is also introducing a new mmWave antenna module (QTM535) that's narrower than the company's existing antenna modules, enabling slimmer phones that support mmWave 5G.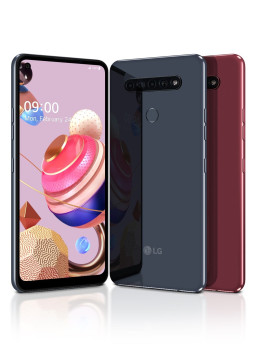 LG today announced three new models in the K series, the company's most affordable series of phones. All three phones share a similar design, with a 6.5-inch screen filling the front and four cameras plus a fingerprint reader on the back. The four rear cameras on each are: standard, wide, macro, and depth. All three also have a 4,000 mAh battery, NFC, USB-C, dedicated Google Assistant button, and a memory card slot.
K61: Full-HD+ display resolution, 48 megapixel main camera, 8 megapixel wide camera, 16 megapixel selfie camera, 4 GB RAM, and 64 or 128 GB storage.
K51S: HD+ display resolution, 32 megapixel main camera, 5 megapixel wide camera, 13 megapixel selfie camera, 3 GB RAM, and 64 GB storage. (shown)
K41S: HD+ display resolution, 13 megapixel main camera, 5 megapixel wide camera, 8 megapixel selfie camera, 3 GB RAM, and 32 GB storage.
US carriers often offer LG K-series phones, particularly the K3x and K4x lines, sometimes under different names, and sometimes with slightly tweaked specs. LG says these three new models will reach "the Americas" in the second quarter.
New York State Attorney General Letitia James issued the following statement today regarding the recent court decision to allow the merger of T-Mobile and Sprint: "After a thorough analysis, New York has decided not to move forward with an appeal in this case." The merger is now expected to proceed quickly. T-Mobile claims the merger may close as soon as April 1st.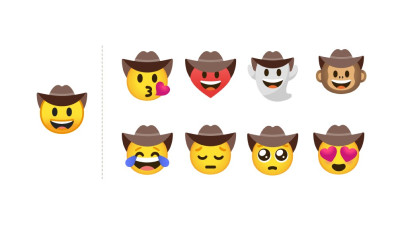 Google has updated its Gboard keyboard option for Android phones to include a new Emoji Kitchen feature, which lets you create sticker graphics based on custom combinations and variations of standard emoji. For example, when you tap the face-with-cowboy-hat emoji, it presents options for monkey cowboy, ghost cowboy, laughing cowboy, kissy cowboy, in love cowboy, pleading cowboy, and pensive cowboy. The feature is rolling out to all Gboard users starting this week.
The GSMA mobile industry trade group has cancelled its annual Mobile World Congress trade show in Barcelona, Spain. An avalanche of companies have pulled out of the event in recent days, due to concerns over how the international event could potentially help spread the new coronavirus, even though that risk is extremely low thanks to quarantine measures put in place by China and other affected countries, and extensive preventative measures already announced for MWC. MWC is the largest trade show in the world for the mobile industry.
Essential Products is closing up shop. The company shipped one Android phone and promised more devices, but never gained much traction. Founder Andy Rubin is also one of the chief creators of Android, and before that, Danger. Rubin had a history of sexual harassment claims against him.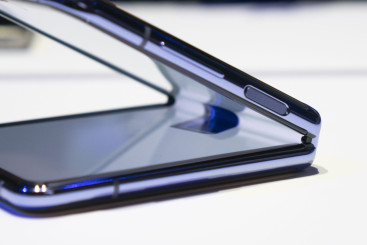 Samsung's second foldable phone takes a different approach: instead of folding larger, it folds smaller, much like Motorola's new razr foldable. It's cheap for a foldable, but still quite pricey. Sprint and AT&T will carry it in the US. After the Galaxy Fold debacle, is this one more durable? How does it feel to fold? What about the crease? Will it last? More than with most phones, you need a hands-on report to give you an honest assessment of this unique phone. Here it is.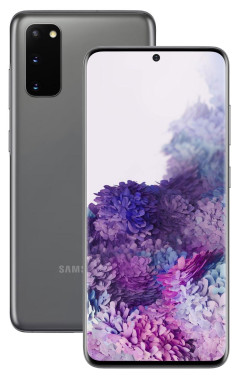 Verizon will offer a special version of the smaller Samsung Galaxy S20 5G that supports both mmWave and sub-6 GHz flavors of 5G in the second quarter. The larger S20+ and S20 Ultra support both types of 5G, and Verizon will sell those models starting March 6th. But the standard S20 for the US only supports sub-6 5G, which Verizon won't launch until later this year. Verizon's special version will support its current (mmWave) 5G network as well its upcoming sub-6 5G network. Although the special version will launch later and include extra components to support mmWave, it will be the same price as the standard version: $1,000.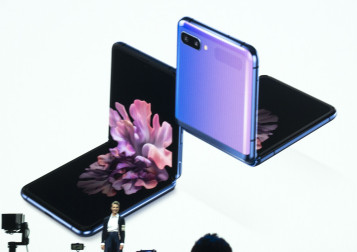 Samsung today announced the Galaxy Z Flip, its newest foldable phone. The phone forms a tall slab of a smartphone when open, but closes to a small square with a small outer touch-screen. It uses a new, ultra-thin flexible glass material to cover the flexible 6.7-inch screen that bends in the middle, The glass is designed to fold up to 200,000 times. "Flex Mode" enables a special split-screen interface in select apps when the phone is opened to an angle less than fully open. This can be used to set the phone down on a flat surface to take a long-exposure photo without a tripod. Purchase of the phone includes YouTube Premium. The phone will sell for $1,380 starting February 14th. It will be available in three color-shifting hues: Mirror Purple, Mirror Black, and Mirror Gold. In the US, Sprint and AT&T will offer it starting this Friday in Mirror Purple and Mirror Black, in "limited quantities".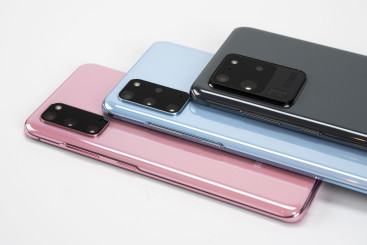 Samsung's new flagship Galaxy S phones for 2020 are somewhat predictable in appearance and features, and they've leaked like crazy, but there are a few surprises. There's no smaller, more affordable model like last year's S10e, nor is there a separate 5G model. They're all large and expensive, and they all have 5G. A new top-end option has been introduced beyond the "plus" model: the S20 Ultra. The Ultra seems to be stepping on the toes of Samsung's Note series, offering a huge screen and everything-but-the-kitchen-sink feature list for people willing to pay a premium. All three models have an all-new camera system with some new tricks. How well do the few features work? How do the phones feel in person? We have your hands-on report right here.
Samsung today announced its new flagship phones for 2020: the Galaxy S20, Galaxy S20+, and Galaxy S20 Ultra. In the US, all three models support 5G and are powered by Qualcomm's newest top-end Snapdragon 865 chipset paired with 12 GB of LPDDR5 RAM. The base model S20 supports sub-6 GHz 5G; the S20+, S20 Ultra, (and a special version of the S20 for Verizon) are the first phones in the US to support both sub-6 and mmWave flavors of 5G in one phone. The S20 series also supports DSS and SA 5G networks, technologies US carriers are moving quickly to deploy. Compared to last year's S10 and S10+, the S20 and S20+ are a bit taller, allowing larger batteries and slightly larger QHD+ displays. The new Ultra model is larger still, sporting Samsung's largest phone display yet at 6.9 inches diagonal. The cheapest S20 model costs $1,000, while the S20 Ultra starts at $1,400. All three have an all-new triple-camera system on the back (with standard, wide, and telephoto cameras), 120 Hz display refresh, and 8K video capture. The phones can capture 33-megapixel stills while recording 8K video and can upload 8K video to YouTube. The camera app also has improved night and Super Steady modes, as well as a new Night Hyperlapse mode, and a new "Single Take" mode that captures a variety of still and video clips at once and uses AI to suggest several best output options. The design of the S20 series is roughly similar to the S10 series, and carries forward most of the same features, such as a curved-edge display, curved glass on both sides, in-display fingerprint reader, Wireless Power Share, wireless and wired fast charging (25W fast charger included), Samsung Pay, and a memory card slot. The new S20 phones do not have a 3.5mm headphone jack, but wired (USB-C) earbuds are included. A "Space Zoom" feature offers 10x digital zoom using new AI algorithms. Google Duo video calling has been integrated into Samsung's phone app, and — exclusive to 5G Samsung Galaxy phones — supports full-HD resolution.
Galaxy S20: 6.2-inch display, 4,000 mAh battery, 128 GB of storage, 12 megapixel main camera (f/1.8, 79º), 12 megapixel wide camera (f/2.2, 120º), 64 megapixel telephoto and 8K video camera (f/2.0, 76º, 3x zoom via crop). 10 megapixel selfie camera. Available in Cosmic Gray, Cloud Blue, and Cloud Pink for $1,000. The Verizon version will also support mmWave 5G, but doesn't ship until Q2.
Galaxy S20+: 6.7-inch display, 4,500 mAh battery, 128 or 512 GB of storage. The same cameras as the S20, plus a ToF depth camera. Both sub-6 and mmWave 5G. Available in Cosmic Gray, Cloud Blue, and Cosmic Black starting at $1,200.
Galaxy S20 Ultra: 6.9-inch display, 5,000 mAh battery, 128 or 512 GB of storage, and the option for up to 16 GB of RAM. The same wide-angle camera as the other models, but upgraded main and tele cameras: The main camera sports 108 megapixels (f/1.8, 79º), using 9-to-1 pixel binning to produce high-quality 12 megapixel images by default. It also handles 8K video. The unique telephoto camera (48 megapixel, 24º, f/3.5) accomplishes a 10x optical zoom using a "folded" design with a prism to arrange most of the necessary lenses sideways. Supports 45W fast charging. Available in Cosmic Gray and Cosmic Black starting at $1,400.
The Samsung Galaxy S20 series will be available from most major US carriers and retailers, as well as unlocked, starting March 6th. Pre-orders start February 21st. Pre-orders include a credit with Samsung: $100 credit toward a Samsung product with a pre-order of the S20, $150 credit with the S20+, or $200 with the S20 Ultra. The $150 credit for pre-ordering an S20+ is enough to cover the cost of the new Galaxy Buds+, new Bluetooth true wireless stereo earbuds that have 11 hours of battery life
before
needing the included charging case.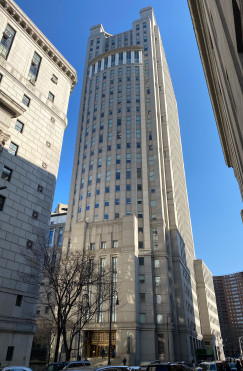 A multi-state anti-trust lawsuit to stop the merger of Sprint and T-Mobile has failed. New York Attorney General Letitia James issued a statement saying "There is no doubt that reducing the mobile market from four to three will be bad for consumers, bad for workers, and bad for innovation, which is why the states stepped up and led this lawsuit. ... As we review our options, including a possible appeal, Americans should continue to hold the companies to account for their promises." If the states do no not appeal, the merger is likely to be completed as soon as April 1, 2020, according to a statement from the two companies. The ruling was issued today by the Hon. Victor Marrero of the United States District Court for the Southern District of New York. New York and California led the coalition of 14 state Attorneys General opposing the merger. The FCC and DoJ approved the merger last year. Some assets from Sprint — including the Boost Mobile brand and customers — will be transferred to Dish, which has promised to use them build its own new 5G network.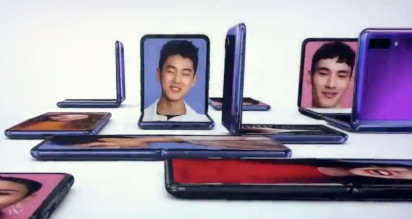 Samsung aired a television commercial during the Oscars award show tonight that showed the company's next, unannounced foldable phone in detail. The ad was rich in visuals but light on details, encouraging viewers to tune in to the company's Unpacked event on Tuesday. Rumors say the phone will be called the Galaxy Z Flip. The flexible-screen form factor is roughly similar to that of the Moto razr. The ad shows a small, full-color outer touch-screen, and a hinge mechanism that can hold in place at multiple angles.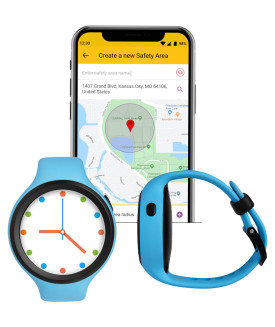 Sprint today announced WatchMeGo, a new watch device for kids that offers two-way communication and location tracking. The watch offers GPS, two-way voice messaging, and can receive text messages from parents. The companion app for parents (available for both Android and iOS) lets them see their child's location and set up geo-fenced "safety zones" so they're notified when their child enters and exits specified areas. Location history data is saved for 14 days. Parents can be alerted when the watch is taken off. The watch is rated IP67 for dust and water resistance, has a durable Gorilla Glass face, and has an SOS button that will instantly alert parents. It has a 400 mAh battery, LTE, and a large 1.39" touch screen. The watch also has Bluetooth and a music player that can play music loaded over USB. The unique charger clips around the side of the watch. WatchMeGo is available starting today for $144. Service costs $10/month with auto-pay.
A security flaw has been found in Android that allows attackers to access a phone via Bluetooth with no user interaction required. Android's most recent monthly security update, released on February 3rd, fixes the flaw. The vulnerability is rated "critical" — the highest rating — for Android versions 8 and 9. In Android 10, the same bug allows a remote attacker to crash the Bluetooth system, but does not present the same security vulnerability. Attackers must be within Bluetooth range (typically around 30 feet) to exploit the flaw. Users can ensure they're not vulnerable by turning off Bluetooth until their phone receives the February update. There are ways to continue using Bluetooth in public while making it difficult to exploit the flaw. Attackers need to know your Bluetooth MAC address (device ID). This can be obtained in two ways: The first is if your phone is in Bluetooth "discoverable" (pairing) mode. Also, on some devices, the Bluetooth MAC address can be deduced from the Wi-Fi MAC address. Therefore users with a non-updated Android phone who are concerned about the issue should avoid pairing new Bluetooth devices while near any public areas, and keep Wi-Fi turned off on their phone.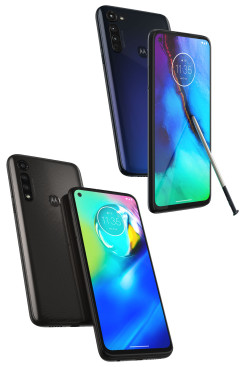 Motorola has unveiled two new g-series phones for 2020: the Moto g Stylus and Moto g Power. The two phones are very similar, except the g Stylus has a built-in stylus pen and higher-end main camera, while the g Power has a larger battery. Both phones have a 6.4-inch full-HD+ display with a "hole punch" in the corner for the 16-megapixel selfie camera. Both are powered by a Qualcomm Snapdragon 665 chip paired with 4 GB of RAM and running Android 10. Both have a water-repellent design, stereo speakers, dual-band Wi-Fi, fingerprint reader, memory card slot, USB-C, 10W fast charging, 3.5mm headphone jack, and FM radio. Both have excellent support for all US 4G networks — including bands 13, 14, 25, 26, 29, 30, 41, 66, and 71 — with LTE Cat. 13 speeds. Motorola also has a new feature that limits interruptions while gaming. The few differences between the phones are:
Moto g Stylus: Has a built-in stylus pen designed to help you edit photos, jot down notes, sketch artwork, copy and paste text, and mark up screenshots. Removing the stylus while the phone is idle will automatically start the new Moto Note app, which lets you take quick notes without unlocking the phone. It has a 4,000 mAh battery and 128 GB of storage. The main camera has a 48-megapixel sensor and f/1.7 aperture, with laser auto-focus. It also has a 2-megapixel macro camera and 16-megapixel "action" camera that takes ultra-wide video in landscape orientation while holding the phone vertically. The Moto g Stylus will be available unlocked "this spring" for $300, and subsequently at Verizon, Metro, and Republic.
Moto g Power: Has an extra-large 5,000 mAh battery that Motorola claims can power the phone for three days. It also has three rear cameras, but the main camera is 16 megapixel (f/1.7) and the wide-angle camera is 8-megapixel with standard orientation. Like the g Stylus, it has a 2-megapixel macro camera that can focus on objects just 2cm from the lens. It has 64 GB of storage. The Moto g Power will be available unlocked "this spring" for $250, and subsequently at Verizon, Xfinity Mobile, US Cellular, Consumer Cellular, and Republic.
Mophie has a new line of Powerstation portable battery packs that are designed specifically to support the connectors and charging options of the iPhone 11 series. All three of the new Powerstations can charge an iPhone quickly using 18W fast charging. The Powerstations themselves are charged with a built-in Lightning power input, for easy use with existing Apple chargers. The standard Powerstation has a 6,000 mAh battery and outputs power via a USB-C port designed to work with the USB-C-to-Lightning cable included with the newest iPhones. The step-up Powerstation Plus is similar except it has a built-in Lightning cable instead of USB-C port. The larger PowerStation Plus XL is similar to the smaller Powerstation Plus, but has an 8,000 mAh battery and adds Qi wireless charging (at 5W) for charging an additional device. All three new Powerstations also have a full-size USB port for charging other devices using common USB-A cables. All three are available now in black, gray, navy, and pink, from mophie.com, apple.com and in select Apple stores. The Powerstation is priced at $60; the Powerstation Plus at $80; and the Powerstation Plus XL at $100.
FCC Chairman Ajit Pai has released details of the FCC's proposal to re-arrange the C band, making available 280 MHz of additional radio spectrum for 5G in the US. The C band is a 500 MHz segment of spectrum from 3.7 to 4.2 GHz, which is currently used by fixed satellite companies to beam content to video and audio broadcasters, cable systems, etc. The FCC's proposal would move all existing users into the upper 200 MHz of that band, freeing up the lower portion (3.7 – 3.98 GHz) to be auctioned for new 5G service in the US. Moving the existing users will be costly and time-consuming, as it will require the launch of new satellites in some cases. The FCC will pay those costs, plus additional incentive payments of up to $9.7 billion if accelerated deadlines are met. If all of those deadlines are met, the first 100 Mhz of newly-allocated spectrum could be in use for 5G service as soon as September 2021, with the remaining 180 MHz in use as soon as September 2023. The incentive payments would be paid by 5G auction winners.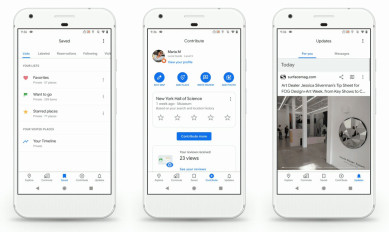 Google has updated its Maps app for iOS and Android with a new tab bar. The standard default view is now the "Explore" tab. A new "Commute" tab lets you specify your daily commute route and receive real-time traffic updates, travel times, and suggestions for alternative routes. It works for both driving and public transit. A "Saved" tab lets you see lists of your saved places, as well as upcoming reservations flagged by Gmail, and your saved maps. The new "Contribute" tab makes it easier to send Google reviews, recommendations, corrections, and photos to make Maps better. Finally, the new Updates tab highlights new places nearby, and new articles about places nearby.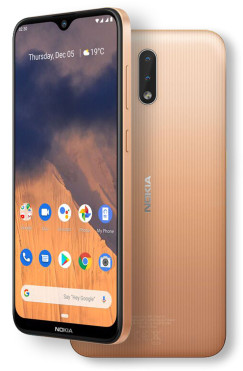 The newest entry-level Nokia Android phone from HMD Global is the Nokia 2.3, which contains a 4,000 mAh battery that HMD claims can last through two days of use. It also has a 6.2-inch, 19:9, HD screen with small notch, MediaTek Helio A22 processor, 2 GB of RAM, 32 GB of storage, memory card slot, and 3.5mm headset jack. It has a 13 megapixel camera on the back plus depth camera for portrait mode, and a 5 megapixel camera on the front. An AI-powered "Recommended Shot" feature automatically captures alternate images before and after the shutter button is pressed and suggests the best one. It also has a multi-frame night mode. The frame is aluminum and the back has a "3D nano-textured" design. The 2.3 comes with Android 9 and two years of OS updates (including Android 10) plus three years of monthly security updates. The US version supports LTE in US bands 2, 4, 5, 12, and 66, which means basic support for AT&T and T-Mobile networks (including Cricket and Metro brands). The Nokia 2.3 will come in Sand and Charcoal in the US. It will be available unlocked from Amazon and Best Buy for $129 starting February 9th.
AT&T is launching sub-6 GHz 5G service for consumers in 13 new markets this week. In California, the new markets are Bakersfield, San Luis Obispo, Santa Barbara, Oxnard, and Modesto. In Massachusetts, Boston and Bedford are getting 5G this week. The remaining markets are Liberty, GA; Wichita, KS; Frederick, MD; St. Louis, MO; Atlantic City, NJ; and Dayton, OH. With these new launches, AT&T's 5G network for consumers will cover 50 million people across 32 markets. AT&T says it remains on track to offer the service nationwide by the middle of 2020. Separately, AT&T's "5G+" service for businesses is now available in parts of 35 cities across the US. AT&T's "5G+" service uses new mmWave frequencies, which offer high speeds but limited coverage. AT&T's "5G" service for consumers uses more traditional cellular frequencies below 6 GHz (specifically, band 5 at 850 MHz), offering better coverage than mmWave, and speeds that are faster than 4G but not as fast as mmWave 5G. The only phone currently offered by AT&T that supports its consumer 5G network is the Samsung Galaxy Note10+ 5G.
Nvidia has officially launched its GeForce Now game-streaming service, after years in beta. Like Google Stadia, the service runs full PC games on cloud servers and streams the video to your local device, such as a laptop or Android phone. But whereas Stadia requires new game purchases, GeForce Now lets you access games you've already purchased on the game platforms Steam, Epic, Battle.net, and Uplay. The basic tier of service is free, but limited to one hour of play at a time. The single paid tier offers faster startup and up to six hours at a time, for a limited-time price of $60/year after a free 90-day "introductory period". The service requires a fast connection: 15 Mbps minimum, 30 Mbps for 1080p60 quality, and 50 Mbps for the "best experience". Hundreds of games are fully supported and can be accessed quickly, and over a thousand others are supported but must be downloaded to a server at the start of each session.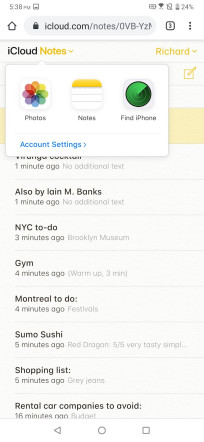 Apple's icloud.com web site is now available in a mobile-friendly version with access to four iCloud services: Notes, Photos, Reminders, and Find iPhone. Although it seems designed to work in both Apple an Android mobile web browsers, key features — such as editing notes and uploading photos — are not currently working in Google's Chrome browser on Android. The mobile web site does not yet offer access to other services available in the desktop version of the web site, such as Mail, Contacts, Calendar, iCloud Drive, Pages, and Find Friends.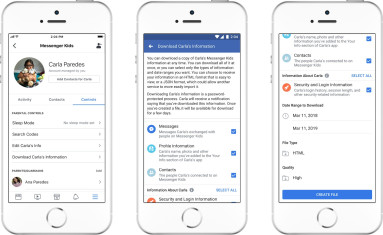 Facebook today launched a major update to Messenger Kids, its messaging app designed for kids 13 and under. While the original app simply gave parents control over who their kids could chat with, the new Parent Dashboard lets parents monitor everything except the text of messages themselves. Parents can now view a log of all photos and videos sent and received, along with delete and report options. Parents can also see "who your child is chatting with, whether they are video chatting or sending messages and how frequently those conversations happened over the past 30 days." Parents can also download a full copy of their child's information, including full message content; the child will be alerted to this action with a notification in the Messenger Kids app. Facebook also added remote device logout and improved information on who a child has blocked and/or reported.
TCL Communication and BlackBerry Limited have announced an end to their partnership to produce BlackBerry phones. TCL made several BlackBerry phones in recent years, which ran Android with additional software from BlackBerry Limited. TCL will not introduce any additional BlackBerry phones, and will stop selling existing models at the end of August 2020. It will provide service and support for those phones until the end of August 2022. TCL made four BlackBerry models: The KEYone, KEY2, and KEY2 LE had physical QWERTY keyboards, while the Motion was a touchscreen-only device.
Apple's WebKit web browser engine team has proposed a new standard for SMS-based two-factor authentication (2FA) that would allow the process to be automated, requiring no extra user interaction when logging into a web site on a mobile device. Currently, SMS-based 2FA requires that users receive and view a text message containing a one-time passcode (OTP) that is typically a six-digit number, then enter that number on a special login page. In some cases, the process can be automated, but it is not standardized. Mobile OSes have attempted to semi-automate the process by offering one-tap copy-and-paste options for OTPs. Apple's proposed standard would include a special login URL in the text message body. This would allow mobile browsers and/or OSes to complete the login automatically, as well as provide protection against phishing attempts. Google's web browser engine team is also on board with the proposal.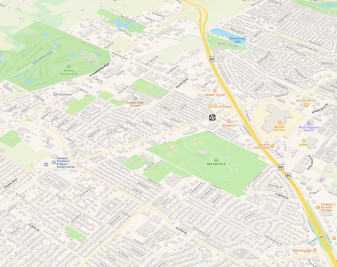 Apple today announced that it has completed the US roll-out of revamped, more-detailed map data for its Maps app. Apple claims the new map data offers "faster and more accurate navigation and comprehensive views of roads, buildings, parks, airports, malls and more". Apple also today added real-time transit information for Miami. The new map data will begin rolling out across Europe in the coming months.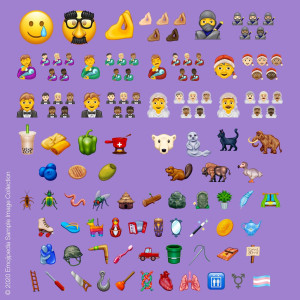 The Unicode Consortium has approved 63 official new emoji characters for 2020, plus 55 new gender or skin tone variations. They are expected to be added to major OSes and apps later this year. The new emoji include Smiling Face with Tear, Disguised Face, Pinched Fingers, Person Feeding Baby, People Hugging, Ninja, Anatomical Heart, Lungs, Black Cat, Mammoth, Beaver, Dodo, Feather, Seal, Beetle, Cockroach, Fly, Worm, Potted Plant, Blueberries, Olive, Flatbread, Tamale, Teapot, Bubble Tea, Rock, Wood, Hut, Pickup Truck, Roller Skate, Magic Wand, Piñata, Nesting Dolls, Sewing Needle, Knot, Thong Sandal, Military Helmet, Accordion, Coin, Boomerang, Carpentry Saw, Screwdriver, Hook, Ladder, Elevator, Mirror, Window, Plunger, Mouse Trap, Bucket, Toothbrush, Headstone, Transgender Symbol, and Transgender Flag. The new emoji are part of Emoji 13.0.
The US Department of Justice is seeking temporary restraining orders against five US companies responsible for connecting hundreds of millions of scam robocalls originating from India. The US companies provide VoIP services that allow overseas scammers to cheaply place millions of automated calls each hour, with spoofed caller-ID info. One of the companies carried 720 million calls during a sample 23-day period. "The calls facilitated by the defendants falsely threatened victims with a variety of catastrophic government actions, including termination of social security benefits, imminent arrest for alleged tax fraud and deportation for supposed failure to fill out immigration forms correctly." The owners allegedly ignored repeated warnings that they were carrying large volumes of calls that were fraudulent, including government- and business-imposter calls. The five companies are owned by just three people. The DoJ is pursuing legal action against the companies and their owners.
Google has launched a new support service for Android. Anyone using the hashtag #AndroidHelp on Twitter will receive Android tech support from Google.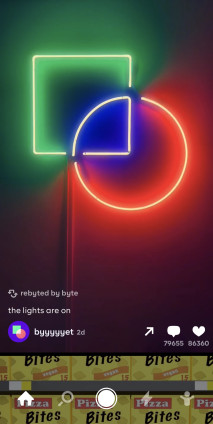 The Byte app is now available to everyone, for both iOS and Android. Byte is a social network based on short video clips, with comment features similar to Instagram, and a "rebyte" feature similar to retweets on Twitter. Byte was founded by Dom Hofmann — one of the original creators of Vine — and is similar to Vine in many ways. (Vine was purchased by Twitter, which then shut down the service at the end of 2016.) The Byte app includes a search/explore section that lets you explore content by category, such as animation, pets, fitness, music, comedy, travel, and experimental, as well as latest and most popular content. The camera section lets you string together multiple short clips at once, recorded from either the front or back camera, and/or include sections of previously-recorded video. An onion-skinning feature helps you visually align the start of a new clip with the last frame of the last clip.
Two interesting new approvals for unannounced Samsung phones appeared on the FCC web site this week. The limited info available in the FCC filings indicate that they are flagship-level phones, which will presumably be announced at next month's Unpacked event in San Francisco. One model appears to be a new foldable, while the other is a 5G model in the flagship Galaxy S series that will replace the current S10 series. The SM-F700 is the foldable, as indicated by the model number as well as text in the approval that says the phone is "capable of operating in folded closed and unfolded open configurations". (The Galaxy Fold had model number SM-F900.) The only variant approved by the FCC so far does not appear to be US-specific, although it does support 4G LTE in bands 2, 4, 5, 12, 13, 25, 26, 29, 30, 41, and 66. It does not include any 5G in any US frequency bands. Rumors suggest this model may be called the "Galaxy Z Flip". The other model just approved is the SM-G981U. The model number suggests that this is a US-specific variant of a new Galaxy S-series flagship phone, but not a top-end "plus" model. (The Galaxy S10+ had model number SM-G975.) It supports 5G, but only in sub-6 GHz bands, not mmWave (which is faster but has limited coverage). It supports 5G NR in bands 2, 5, 41, 66, and 71; and 4G LTE in bands 2, 4, 5, 7, 12, 13, 14, 25, 26, 29, 30, 38, 41, 46, 48, 66, and 71. It also includes CDMA for Sprint's network. That translates to excellent support for all 4G and sub-6 GHz 5G networks launched or announced in the US to date. The SM-G981 also supports NFC, MST (Samsung Pay), and two-way wireless charging, according to the FCC docs. Rumors suggest this model may be called the "Galaxy S20 5G".
Sprint is holding an unusual sale: $49 screen repair for many recent Samsung Galaxy phones, regardless of whether you're a Sprint customer. The offer excludes the most recent S10 series and newer Note models, but includes the Galaxy S7, S8, S8+, S9, S9+ and Note 8. The same repair from Samsung costs well over $200. If the screen is unrepairable, Sprint is offering a trade-in deal of $150 toward a new Sprint phone. The offer is limited to one device per customer and the sale ends February 9th.
In a first for the US, King County, WA is offering all residents the option to vote in an official election entirely using their smartphone. King County includes Seattle. The election is for the county Board of Supervisors. Such elections usually have very low turnout; election officials hope that the new option will boost voter turnout. The system is web-based. Residents log in using their name and birthdate, vote, and submit a signature using their touch screen. On the back end, these submissions are then printed out on paper before being tallied. Voters also have the option to fill out the ballot on their phone but print it out and submit a physical ballot themselves. The US has seen electronic mobile voting options before, but only for certain populations, such as military, disabled, and voters living overseas. The Seattle-area pilot program is being funded by Tusk Philanthropies. Founder and CEO Bradley Tusk told NPR that he hopes to fund between 35 and 50 mobile-voting pilots over the coming five years and then campaign for even wider use based on the data compiled from those programs.
More articles in the Archive ›
What do you want to hear about? We're already working on a number of articles for the coming months, but we want to write about the things you're most interested in. So sound off: tell us what you want to know more about!