Recent Archive
LG today announced that it will continue to issue Android operating system updates for three years for its premium phones, and two years for its lower-end phones. The pledge follows the news earlier this week that LG will stop making phones by mid-year. For premium phones, LG's commitment is "up to three iterations of Android operating system updates from the year of purchase". This applies to G series and V series phones released in 2019 and later, as well as the Velvet and Wing. Lower-end models include the K series and Stylo phones released in 2020 "will receive two OS updates".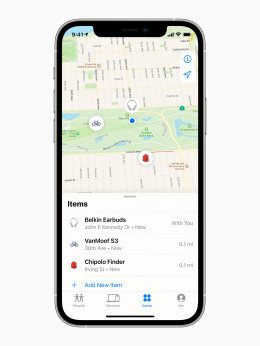 Apple has officially opened up the technology behind "Find My iPhone" to non-Apple devices. The first devices using the new program ship next week, including bicycles from VanMoof, true wireless earbuds from Belkin, and a keychain-style tracking tag from Chipolo. If lost, these items can be located using Apple's Find My app. The Find My network uses iPhones and other Apple devices worldwide to find items reported missing. When an iPhone (etc.) comes within Bluetooth range of a device reported missing, the approximate location can be reported back to the owner, and the owner can send a command for the missing device to play a sound. The entire process is end-to-end encrypted and anonymous, so no one else, not even Apple or the third-party manufacturer, can view a device's location or information.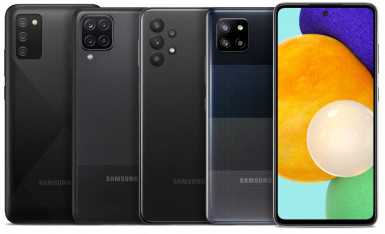 Samsung today announced the US launch of five new phones in the company's affordable Galaxy A series, including three 5G models. The Galaxy A32 5G will be the most affordable 5G model at just $280, and will be exclusive to T-Mobile (and Metro) at launch. Samsung is able to offer 5G at this prince thanks in part to the MediaTek Dimensity 720 5G chip in the A32 5G, whereas the two pricier 5G models use the Qualcomm Snapdragon 750G. Samsung announced the A32 5G and A52 5G a few weeks ago, but withheld US launch details at that time. The Galaxy A52 5G will run $500 and come to both AT&T and T-Mobile (including Metro). New is the Galaxy A42 5G, which is similar to the A32 5G but adds mmWave 5G for Verizon. It also swaps the 90 Hz LCD display for a 60 Hz Super AMOLED display, switches to an in-display (optical) fingerprint reader, and has double the storage at 128 GB. Most other keys specs are identical to the A32 5G. The A42 has a unique design on the back divided into four equal parts. Verizon starts selling the Galaxy A42 5G tomorrow for $400. All three 5G models will be available by the end of this week. The two more affordable 4G models are the A12 and A02s. We reported on the Galaxy A12 for AT&T on Monday. That model will also come to T-Mobile this week, and Verizon on April 29th. The most affordable model is the new Galaxy A02s (shown), "starting at" $110, although Verizon will sell it for $150 and T-Mobile says "Stay tuned for pricing details." The A02s has the same 6.5-inch HD display and huge 5,000 mAh battery as the A12, but with expected cost-trimming on the cameras (13 megapixel main and no wide-angle), processor (Snapdragon 450), and RAM (2 GB instead of 3). The A02s also loses NFC and the fingerprint reader, but keeps 15W fast charging, USB-C, memory card slot, and the headset jack. The A02s is distinguished by its textured design on the back, divided into sections diagonally. Verizon starts selling the A02s on April 29th; T-Mobile has yet to announce a launch date.
Google has finally given the green light for navigation, parking, and charging apps for Android Auto. The new categories were announced last August and have only been available via beta programs before today.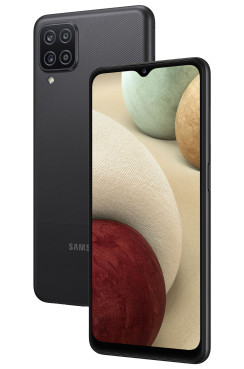 AT&T has started selling the Samsung Galaxy A12, a new entry-level phone, for $180. The A12 replaces the Galaxy A11 and has several upgrades, most notably a huge 5,000 mAh battery (up from 4,000) and the inclusion of NFC. The amount of RAM has also been bumped up to 3 GB and the processor is a MediaTek Helio P35. The main camera is 16 megapixel, a step down from the 48 megapixel sensor in the international version. The A12 also has wide-angle (5 megapixel), macro, and depth cameras. Other specs remain similar to the A11, including an 8 megapixel selfie camera, 6.5-inch HD display, 32 GB storage (expandable), fast charging, and a headset jack. Design-wise, the A12 switches to a notched display (from a corner hole-punch on the A11) and moves the fingerprint reader to the side of the phone. AT&T is currently only offering the phone in black, although red, white, and blue versions are available in other parts of the world. A new entry-level phone from Samsung is timely, as LG did well in this segment in the US. LG announced earlier today that it is leaving the phone business, leaving a void that phones like the A12 could fill.
The Supreme Court today ruled against Oracle in its bid to force Google to pay for implementing Java in the Android smartphone operating system (OS). Oracle owns the intellectual property and copyrights for Java, but Java is widely used throughout the open-source software community. In creating Android, Google created APIs that allowed developers to write Android apps using Java. Oracle claimed in court that these APIs amounted to copyright infringement, while Google argued that the APIs were covered by the legal doctrine of "fair use". Oracle was seeking over $9 billion in damages. While an appeals court found in favor of Oracle, today's Supreme Court ruling settles the matter in favor of Google. The decision was 6-2. The decision is also a relief for the open-source community and many smaller software companies.
LG Electronics today announced that it is closing its mobile business unit, exiting "the incredibly competitive mobile phone sector". The company has lost money on phones for years, having trouble competing with Samsung and Apple. Current LG phones will continue to be sold at first, but the company plans to move relatively quickly, completing the "wind down" of the business by July 31. "LG will provide service support and software updates for customers of existing mobile products for a period of time which will vary by region."
MVNO US Mobile today launched a special promo offering 50% off its plans for one year (up to a maximum of $250 saved for the whole year) when new customers activate a OnePlus 9 or OnePlus 9 Pro. US Mobile offers service on both the Verizon and T-Mobile networks, but this offer applies to customers signing up for the Verizon network, which US Mobile refers to as its "Super LTE network". US Mobile offers unlimited plans starting at $45/month for one line, or as low as $25/line for multiple lines. Non-unlimited plans range from $12/month for 1 GB of data to $30/month for 30 GB of data (all include unlimited talk and text). Prices do not include taxes and fees. All US Mobile plans include free access to 5G with compatible phones.
Apple has introduced changes to the voice options of its Siri voice assistant in the newest beta of iOS 14.5. For US English, there are now two additional voices to choose from. Further, the OS no longer defaults to a female voice, instead presenting users with a choice during setup. In a statement to TechCrunch, Apple says "This is a continuation of Apple's long-standing commitment to diversity and inclusion, and products and services that are designed to better reflect the diversity of the world we live in." The new voices take advantage of Apple's Neural speech engine, for more natural-sounding contextual phrasing.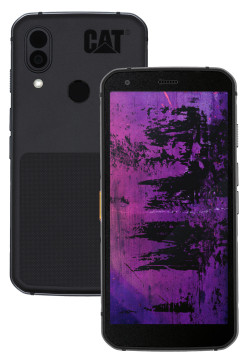 Bullitt Group today announced the CAT S62 Pro, the latest in its line of ruggedized phones for field professionals. The company is releasing the US version today, which has excellent support for T-Mobile and Verizon 4G networks, and will also work on AT&T. The S62 Pro is the third CAT-branded phone to feature a FLIR thermal imager, and sports the most advanced thermal sensor in a phone to date with full-HD+ resolution, a high-end spec for this type of sensor. It's also the first CAT+FLIR phone with a sleeker design instead of the odd hump hat extended from the top of the S60 and S61. The camera software includes FLIR's newest algorithms for combining thermal and visible imaging in real time, with several options and adjustable intensity. The software also includes new "analytic and reporting features typically found in higher end, dedicated thermal imaging products", including the ability to generate PDF reports of thermal conditions. The phone is also rated IP68 & IP69 for water and dust, as well as MIL-SPEC for thermal shock, high & low temps, vibration, humidity, and salt mist. It's fully washable with soap. The screen is protected with Gorilla Glass 6 and works with gloves and wet fingers. The phone is powered by a Qualcomm Snapdragon 660 processor with 6 GB RAM and 128 GB storage (which is expandable). Other specs include a 5.7-inch FHD+ LCD display, 12 megapixel main camera, 4,000 mAh battery, and Quick Charge 4. Other features include 4K video capture, Android 10, NFC, fingerprint reader, and LED notification light. Bullitt promises an update to Android 11 and three years of security updates. The CAT S62 Pro is available today starting today for $699 unlocked.
Verizon this week announced that it will finally shut down "the last of" its legacy 3G CDMA network on December 31, 2022. Verizon has set and extended the date several times already, but now promises that "The date will not be extended again." Verizon started preparing for this transition many years ago, requiring that all new phones (including basic feature phones) support 4G LTE and VoLTE. Newer Verizon phones do not even support CDMA, and Verizon stopped activating new CDMA devices starting in 2018. Verizon says that less than 1% of its customers still access the CDMA network. Verizon is urging customers still using CDMA devices to upgrade as soon as possible, saying they may "experience a degradation or complete loss of service" "as we move closer to the shut off date" and the company "will only be able to offer extremely limited troubleshooting help on these older devices." The move is necessary in order to free up radio spectrum for more-efficient technologies such as 4G LTE and 5G NR, which means better service to customers using those new technologies (which is over 99% of Verizon customers).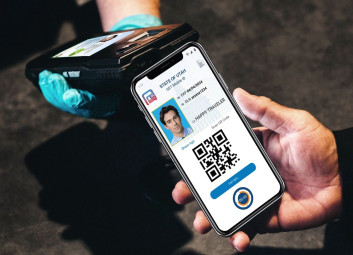 Utah has launched a pilot program for mobile driver's licenses (mDL) based on the international mDL standard. The pilot will expand to 10,000 participants this year, including the broader public starting June 1. Participants download the GET Mobile ID app to their phone, which stores the secure digital identification document. People requesting ID — such as a TSA agent at an airport or a liquor store cashier — can use any app or reader device compliant with the ISO 18013-5 standard to request the information they need, such as the GET Mobile Verify app. Utah businesses can participate in the pilot to accept mDLs now and prepare for when mDL is available to all Utahns. To start a transaction, the two devices connect via NFC, Bluetooth, or QR code. Both parties have control over which data is exchanged, so only necessary information (such as age, but not address) is shared, enhancing privacy. The ID holder's photo is provided to the requester — either directly or over the internet — for visual verification, and a digital signature confirms the mobile ID data. The ISO 18013-5 standard is currently designed for in-person transactions, although future versions are planned to support unattended and over-the-internet transactions as well. The Utah Driver License Division (DLD) tapped GET Group North America and its technology partner Scytáles for this project. Florida recently promised to launch a similar, standards-based mDL program some time in 2021, with technology provided by Thales.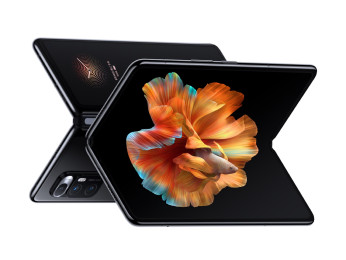 Xiaomi today announced its first foldable phone, the Mi Mix Fold. The phone is also the first in the world to use Liquid Lens technology on one of its cameras. The Liquid Lens consists of transparent fluid wrapped in film. The radius of curvature of the spherical surface can be accurately changed thanks to a high-precision motor. This enables one 8 megapixel camera to serve as both a 3x optical zoom telephoto camera as well as a macro camera that can focus at a distance of 3cm. Philips first announced liquid lenses for phones in 2004, followed by Varioptic in 2006. Varioptic and partner Seiko even announced manufacturing ramp-up of two specific models of liquid lenses designed for phones in 2008. But none of these made it to shipping phones at the time. Those early designs used electric current to bend the liquid, which differs from Xiaomi's more mechanical approach. The Mi Mix Fold sports a design very similar to Samsung's Galaxy Fold and Z Fold2, with a tablet-size flexible screen that folds inward like a book, and a large outer display similar to that on a standard smartphone. The phone also has a 108-megapixel main camera and 13-megapixel wide camera. Other features include Qualcomm Snapdragon 888 processor, 5G, quad speakers, and 67W fast charging. The phone goes in sale in China starting April 16th. Xiaomi phones are generally not designed for US networks, nor officially sold in the US.
Google today announced a variety of new features for its Google Maps app. The flashiest is indoor Live View for select airports, transit stations, and malls. This augmented reality (AR) mode overlays step-by-step navigation instructions on a real-time view of your indoor surroundings via your phone's camera. The first locations supported are malls in Chicago, Long Island, Los Angeles, Newark, San Francisco, San Jose, and Seattle, followed by select airports, malls, and transit stations in Tokyo and Zurich, "with more cities on the way". The feature can help you "find the nearest elevator and escalators, your gate, platform, baggage claim, check-in counters, ticket office, restrooms, ATMs and more". Google Maps is also gaining new navigation features that take into account carbon footprint. When multiple driving routes are available, it will show which route(s) are most fuel-efficient, and by how much, as a percentage. When multiple routes have approximately the same ETA as the fastest route, it will default to the more fuel-efficient route. Maps will also now offer route options that include transit or bike without toggling between tabs.
The US Federal Trade Commission has decided not to appeal its antitrust case against Qualcomm to the US Supreme Court, effectively ending the matter in Qualcomm's favor. The FTC sued in 2017, claiming that the way Qualcomm links the sales of baseband processors with patent licensing amounts to anticompetitive behavior and unfair business practices. Similar lawsuits have been successful in South Korea, China, and Europe, and the FTC won its case initially. However Qualcomm appealed and prevailed last year. With the FTC's decision to not go to the Supreme Court, the decision from the Court of Appeals stands.
T-Mobile is deepening its ties with Google in several new areas, including committing 100% to Google's solution for rich messaging based on the RCS standard. Going forward, all Android phones sold by T-Mobile will have Google's Messages app set as the default (RCS-based) messaging experience. T-Mobile will also be carrying and promoting more Pixel devices going forward, and pushing Google One "as the preferred phone backup and cloud storage solution". T-Mobile is also abandoning its own new live-TV service in favor of YouTube TV "as T-Mobile's premium TV solution".
Google recently announced the formation of the Android Ready SE Alliance, a collaboration between Google and the makers of "secure element" chips for phones and similar devices. The new initiative will enable all Android phone makers to more easily implement hardware security features that match the functionality and security of Pixel phones (which use Google's Titan M secure element chip). A secure element is discrete, tamper-resistant hardware that protects the integrity a user's data, keys, wallet, etc. The Android Ready SE Alliance has specific requirements to ensure that implementations are secure. The Alliance is also releasing specific software called SE Applets, which run on the secure element chips and implement specific features "in conjunction with corresponding Android feature releases". The first Applet is StrongBox, which simply stores and handles cryptographic keys. The next two Applets will be for digital IDs (including mobile driver's licenses) and digital car keys. Phone makers can choose secure element chips from any of the five participating hardware vendors: Giesecke+Devrient, Kigen, NXP, STMicroelectronics, and Thales.
T-Mobile today announced that it has completed implementing the STIR/SHAKEN phone number verification technology with all major US network providers. This allows T-Mobile to authenticate that an incoming call is coming from the actual phone number displayed in Caller ID. This helps fight phone number spoofing, a common tactic used by scammers and illicit robocalls to evade identification and enforcement. The FCC has mandated that all network providers in the US implement STIR/SHAKEN on their modern (IP-based) voice networks by June 2021.
The governor of Utah this week signed a law that would require all phones and tablets sold in the state to automatically block pornography. The measure won't go into effect unless five other states pass similar laws.
Qualcomm today announced the Snapdragon 780G, the company's newest high-end SoC (system-on-chip) designed to power "affordable flagship" 5G phones starting mid-2021. The 780G brings several new features to the 7 series for the first time, including triple ISP, which lets a phone capture images up to 25 megapixel from three separate cameras simultaneously, with zero shutter lag. The chip also supports camera sensors up to 192 megapixel. The 780G includes Qualcomm's FastConnect 6900 subsystem, another first for the 7 series. This means support for Wi-Fi 6E, Bluetooth LE Audio features like one-to-many broadcast, and Snapdragon Sound. The chip has a Hexagon 770 AI processor offering 12 TOPs AI performance, a 2x improvement over its predecessor, the 768G. The 780G includes an integrated X53 5G modem, which is similar to the X52 found in other 5G 7 series chips. The chip is made using a cutting-edge 5nm manufacturing process for maximum power efficiency. The "G" in the model name is for gaming, and the 780G offers a number of key gaming features, including support for display refresh up to 144 Hz, updateable GPU drivers, and 10-bit HDR gaming.
Metro by T-Mobile customers now have access to T-Mobile Tuesdays, the rewards program that gives out freebies and special deals on a variety of products and services every Tuesday. Next week's T-Mobile Tuesdays deal is a free, season-long subscription to MLB.tv, a $130 value. T-Mobile claims that the combined annual value of T-Mobile Tuesdays deals is almost $1,000. To access the deals, Metro customers need to download the T-Mobile Tuesdays app, available for both iOS and Android.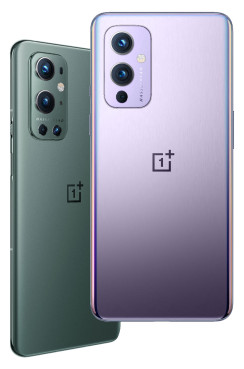 OnePlus today announced the OnePlus 9 and OnePlus 9 Pro, its newest flagship phones. The 9 Pro is a true flagship-class phone with a QHD AMOLED display with variable refresh from 1 to 120 Hz, and IP68 water rating, starting at $969. The standard OnePlus 9 is priced more like an "affordable flagship" at $729, but keeps many high-end specs like a Snapdragon 888 chip, 50-megapixel wide-angle camera, 120 Hz display, and wireless charging. Both models include "Hasselblad Camera for Mobile", which tunes the coloring of photos in auto mode "to bring more perceptually accurate and natural-looking colors to photos". The phones also include a Hasselblad Pro Mode, optimized for professionals who prefer to capture in 12-bit RAW for post-processing. OnePlus and Hasselblad have established a long-term partnership that will extend to phone sensors and optics in the future.
The OnePlus 9 sports a Qualcomm Snapdragon 888 chip, sub-6 GHz 5G (including the forthcoming C-band), 8–12 GB LPDDR5 RAM, 128–256 GB UFS 3.1 storage, 4,500 mAh battery, Warp Charge 65T fast charging, 15W Qi wireless charging, 6.55-inch FHD+ AMOLED display with 120 Hz refresh and HDR10+, Wi-Fi 6, and Bluetooth 5.2. Its main camera is 48 megapixel and can capture 8K video. A wide-angle camera clocks in at 50 megapixel and has a "Freeform" lens that reduces edge distortion. The wide camera doubles as a high-quality macro camera, and the camera app has a new Tilt-Shift mode. There's also an extra monochrome camera and a 16 megapixel front camera. Other features include Android 11, OnePlus' signature sliding alert switch, stereo speakers, NFC, and an in-display fingerprint reader. The lightweight frame is made from fiberglass-reinforced polymer. In the US, it will be available in two glossy finishes: Winter Mist (purple) or Astral Black. The base version is 8 / 128 GB for $729, with the 12 / 256 GB model going for $829 (in black only).
The OnePlus 9 Pro builds on the standard model with numerous upgrades, including mmWave 5G, IP68 water resistance rating, aluminum frame, and 50W fast wireless charging. Battery and memory specs are the same. The display is slightly larger at 6.7 inches and has been upgraded with QHD+ resolution and curved sides. The display also features "Fluid Display 2.0", which automatically adjusts the refresh rate as needed from 120 Hz all the way down to 1 Hz, which saves battery life. This is made possible by an AMOLED display panel with a low-temperature polycrystalline oxide (LTPO) backplane layer. The phone senses ambient light from both the front and back, to automatically adjust both brightness and color temperature of the display. As for cameras, the main 48-megapixel sensor has been upgraded to a custom-designed IMX789 sensor, co-developed with Sony, with OIS. The 50-megapixel wide camera is the same, but a 3.3x telephoto camera has been added, with 8 megapixel resolution and OIS. The Pro also adds laser focusing and an extra microphone for audio zoom when recording video. The OnePlus 9 Pro be available in glossy Morning Mist (silver) with 8 / 128 GB for $969. The step-up 12 / 256 GB version will run $1,069 and come in Morning Mist or matte Pine Green.
Both phones include a 65W fast charger that can charge the phone to 100% in less than 30 minutes. The included charger can also charge third-party devices such as laptops at up to 45W. Both phones also support industry-standard fast charging at up to 18W. T-Mobile will offer the OnePlus 9 in the 8 / 128 GB version, in both color options, and the OnePlus 9 Pro 12 / 256 GB version in Morning Mist (silver). Both phones are also compatible with, and certified for, Verizon's 4G and 5G networks. Pre-orders start March 26th, with full availability on April 2nd from oneplus.com, T-Mobile, Amazon, Best Buy, and B&H.
Starting today, T-Mobile customers can sign up for free access to an exclusive upgraded version of the Pandora app that offers several premium features over the standard free version. The premium features include:
"Ad-free Pandora music stations each weekend" (after watching one special ad).
Special "Top Tracks" music stations powered by SiriusXM, featuring songs curated from popular SiriusXM channels including The Highway, Hits 1, The Heat, and 90s on 9.
Exclusive access to SiriusXM original podcasts, as well as early access to new episodes of other SiriusXM podcasts on Pandora.
T-Mobile customers have until the end of the year to sign up, and the premium features will remain active through March 2022. To sign up, download the T-Mobile Tuesdays app (for Android or iOS), save and redeem the Pandora offer, open or download the Pandora app, then create or log into your Pandora account.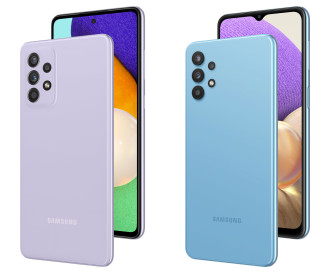 Samsung today announced the Galaxy A52 5G, the update to last year's Galaxy A51 5G. Upgrades over the A51 include 120 Hz display refresh, 64 megapixel main camera with optical image stabilization (OIS), IP67 water resistance, and stereo speakers. Other specs remain similar to least year's model, including 6.5-inch FHD+ AMOLED display, 4,500 mAh battery, 25W fast charging, quad rear cameras, 6–8 GB RAM, expandable memory, and NFC. Samsung didn't reveal US launch details, but regulatory filings indicate that a US version is planned for multiple carriers, including AT&T and T-Mobile. While the A51 5G was Samsung's most affordable 5G phone in 2020, Samsung's Galaxy A32 5G, announced in January, is likely to be the company's most affordable 5G phone in 2021. A recent FCC approval indicates Samsung is preparing to bring the A32 5G to the US market as well. The Galaxy A32 5G has a 6.5-inch HD display, 48 megapixel main camera, 8 megapixel wide camera, 5,000 mAh battery, 15W fast charging, 4–8 GB RAM, and a side-mounted fingerprint reader. Samsung also announced a 4G-only Galaxy A72 today. It's similar to the A52 but with a larger display and battery. There is no indication yet that the A72 will come to the US.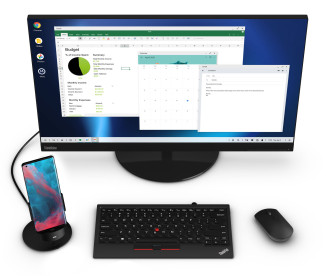 Motorola starting rolling out the Android 11 update to its edge+ flagship phone today. The update includes one surprise feature addition: wired video output including a full windowed mobile desktop experience. Connecting the phone to a TV or monitor automatically launches a new software experience that Motorola calls "Ready For". It focuses on four areas: In addition to Gaming and the Mobile Desktop (which supports a Bluetooth keyboard and mouse), there are also Video Chat and TV modes. The Video Chat mode lets you pick between the main camera or the 16 megapixel wide camera, and works with all major video chat services, including Zoom, Teams, and Meet. The TV mode shows a dashboard of all your favorite video streaming apps. Motorola also launched a new accessory called the Ready For dock, which makes it easy to position the phone at the best angle for video chats, and can be mounted to a tripod.
Google and Apple have teamed with VaccineFinder.org — a project of Boston Children's Hospital — to add COVID-19 vaccine location information to both the Google Maps and Apple Maps apps. iPhone users can find nearby vaccination locations from the Search bar in Apple Maps by selecting COVID-19 Vaccines in the Find Nearby menu, or by asking Siri, "Where can I get a COVID vaccination?" On Android, users can search for "vaccines near me" or "covid vaccine (city name)" in Google Maps. The data includes over 20,000 vaccine locations in the US.
Following the launch of Apple's "App Store Small Business Program" a few months ago, Google today followed suit by also halving its app store commission from 30 to 15 percent for smaller developers. Starting July 1, 2021, Google will only take 15% for all digital goods or services sold on the Google Play platform for the first $1 million. Revenues above $1 million for any given developer will continue to see a 30% commission. Apple's program differs in that businesses must apply to a special program to receive the 15% rate, and are only eligible if they earn $1 million or less in annual proceeds. Google's 15% rate applies to the first $1 million in revenue automatically, regardless of company size.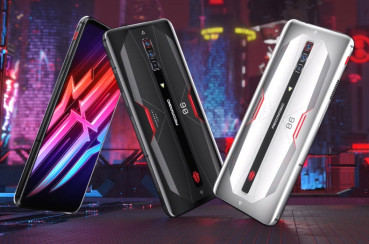 Nubia today announced the global launch of the RedMagic 6, a relatively affordable gaming phone with high-end specs starting at $599. The global model will be sold unlocked in the US, but will offer only basic support for AT&T's 4G network. Although it's a 5G phone, it won't support the frequency bands used for 5G in the US. Nor will it support 4G in bands 13 and 71, crucial bands for Verizon and T-Mobile, respectively. Without support for bands 14, 29, and 30, AT&T users won't receive maximum 4G service. The RedMagic 6 is powered by Qualcomm's flagship Snapdragon 888 chip, and boasts an AMOLED display with 165 Hz refresh and touch sampling up to 500 Hz. Other specs include a 5,050 mAh battery, 66W fast charging, and a built-in "turbofan". The standard model comes with 12 GB LPDDR5 RAM and 128 GB UFS 3.1 storage. A Pro model for an extra $100 upgrades to 16 GB RAM + 256 GB storage. Pre-orders start April 9th with full availability on April 15th.
Chinese telecom giant Huawei announced plans to be more aggressive about collecting royalties for its patents related to 5G technology, including collecting up to $2.50 per 5G smartphone sold. Huawei has over 3,000 patents related to 5G, about 18% of which are essential to the 5G standard, according to intellectual property research organization GreyB. Huawei is not alone in charging royalties for patents on 5G technology. Nokia and Ericsson each already charge more than $2.50 per smartphone sold. Huawei was previously more restrained about collecting on its 5G patents while it focused on selling its own 5G equipment and devices around the world. But since the actions of the US government have crippled Huawei's smartphone business worldwide, the company seems to be focusing on new revenue streams.
AT&T today announced its plans for the C-band radio spectrum it recently acquired in FCC Auction 107. The company will "begin deploying the first 40 MHz of this spectrum by the end of 2021". The company purchased 80 MHz total. AT&T will spend $6–8 billion on building out this enhanced 5G network through 2024. The company plans deploy C-band in areas covering 70–75 million people by the end of 2022, reaching 100 million in 2023. The company will also continue deploying mmWave 5G, including 17 new sports venues (stadiums, arenas, and practice facilities) as well as seven new airports. AT&T is currently only using 70% of its existing low- and mid-band spectrum, but plans to deploy the remaining 30% in the coming years, delivering "enhanced performance in the top 50 urban markets".
Verizon this week told investors what it plans to do with the C-band radio spectrum it purchased for $45 billion in a recent FCC auction. The company will use it to deploy mid-band 5G, filling a crucial gap in the company's 5G network. Currently, Verizon offers low-band 5G with broad coverage but data performance barely better (and sometimes worse) than 4G. This is available to all customers at no extra charge. Verizon also offers "Ultra Wideband" 5G service using mmWave frequencies. This offers very fast data rates but very limited coverage. Verizon only offers Ultra Wideband to customers on pricier unlimited plans, excluding those on metered plans or the basic Start Unlimited plan. The new C-band 5G service should offer a better balance of coverage and data speeds. Verizon told investors that it will treat the new mid-band 5G service the same as its mmWave Ultra Wideband service, restricting access to customers on premium plans. Verizon also stated that all new phones it launches going forward will support C-band (band 77). The company plans to spend $10 billion over the next three years on the physical infrastructure to add C-band 5G to its network.
Kyocera's ultra-rugged 5G phone, the DuraForce Ultra, is now available from Verizon for $900. The phone was announced two months ago and combines high-end specs with a body that's durable, washable, and certified for hazardous locations.
Asus today announced the ROG Phone 5, its newest flagship gaming phone, following the ROG Phone 3. The ROG Phone 5 brings the ROG Phone series up to date for 2021 with a Snapdragon 888 chip, Android 11, and 65-watt fast charging for its huge 6,000 mAh battery. The AMOLED display is also brighter and larger at 6.78 inches, and has an industry-leading 300 Hz touch sampling rate. The display specs are otherwise similar to the ROG Phone 3: 144 Hz refresh, HDR10+, and FHD+ resolution. The ROG Phone 5 will come in three versions. The standard model is available with 8 or 16 GB of RAM and 128 or 256 GB storage. A Pro model adds a small full-color display to the back, set at an angle, to show "customizable animations in response to a variety of system and in-game events". It's also available with up to 512 GB of storage. An Ultimate model steps up to 18 GB of RAM, and has a monochrome rear display. All three models use high-performance LPDDR5 RAM and UFS 3.1 storage. All three models also have sub-6 GHz 5G and will come in a North American version with support for nearly all of the 4G and 5G frequency bands used in the US, including band 77 for forthcoming C-band 5G networks. The ROG Phone 5 is the first in the series without an obvious air vent on the back for cooling, although Asus claims that its "GameCool 5" cooling system is "upgraded" to keep the processor from thermal throttling. The phone also has upgraded wireless, supporting Wi-Fi 6e and Bluetooth 5.2. A number of specs and features remain unchanged from the previous model, including the exact same array of cameras: 64 megapixel main, 13 megapixel wide, 5 megapixel macro, and 24 megapixel front camera. Other signature ROG Phone features remain, such as AirTrigger shoulder controls, front-facing stereo speakers, and an extra USB-C port on the side, for comfortable landscape gaming while charging. A 65W fast charger is included, and the phone also supports the Quick Charge 5.0 and USB-PD 3.0 fast charging standards. ASUS ROG Phone 5 series will be available in North America starting next quarter.
Dish is acquiring Republic Wireless and its 200,000 customer relationships. This will help grow Dish's customer base beyond Boost customers. Both Republic and Boost use T-Mobile's network, but Dish is working toward building its own 5G network from scratch. The deal is subject to closing conditions and regulatory approvals, and is expected to close in the second quarter of 2021. "Once acquired by DISH, Republic customers will not see any immediate changes to their experience or plans, and there is no need for customers to take action."
Apple has taken the unusual step of making it easier to switch from an iPhone to Android by launching a new web tool that helps you copy photos and videos stored in iCloud Photos to Google Photos. Available at privacy.apple.com, the service supports photos, videos, and basic albums, including a variety of file formats and "some" RAW files. The service does not support Smart Albums, Live Photos, and certain RAW files. Also unsupported are shared albums, photo stream content, and certain metadata. The process takes three to seven days, and Apple renames albums and videos to start with "Copy of ".
Esolutions has started selling privacy-focused phones preloaded with the /e/ OS in the US. The /e/ OS is based on an open-source version of Android 10 (LineageOS, specifically) without any Google-controlled services that would enable tracking and data scanning by Google or third parties. /e/ replaces Chrome with its own Chromium-based browser, Gmail with K-9 Mail, and has its own app store and cloud storage service. Many popular third-party apps rely on Google Play Services for important functions like push notifications. /e/ OS includes a dummy API called MicroG to ensure such third-party apps don't crash, but those features like push notifications remain non-functional. Esolutions has offered phones pre-loaded with /e/ OS in Europe for some time, but has just started sales in the US for the first time. There are two refurbished Samsungs to choose from: a Galaxy S9 for $380, or a Galaxy S9+ for $430. The phones come with a one-year warranty and the e Foundation says "We aim to support with at least 3 years of software updates and security patches." The /e/ OS is also available for download for a number of other Android phones.
Qualcomm has introduced a new initiative called Snapdragon Sound that aims to improve sound quality, battery life, and latency of Bluetooth earbuds powered by new Qualcomm chips when used with phones that are also powered by new Qualcomm chips. Snapdragon Sound also promises to improve the robustness of the Bluetooth connection and make pairing easier. Snapdragon Sound is a suite of many tweaks and optimizations made at nearly every level of hardware and software, from end to end of the phone+earbuds system. Snapdragon Sound seems to be Qualcomm's answer to the improved Bluetooth performance that Apple has been able achieve with its custom Bluetooth chips in AirPods and iPhones. Qualcomm says Snapdragon sound will offer better sound quality in the form of double the sampling rate compared to Apple for both music (96 kHz instead of 48) and voice calls (32 kHz instead of 16). Qualcomm also claims 45% lower latency compared to Apple. Devices bearing the Snapdragon Sound branding must pass a series of quality, performance, and interoperability tests in a new facility Qualcomm has established in Taiwan. The first Snapdragon Sound devices should hit the market "before summer".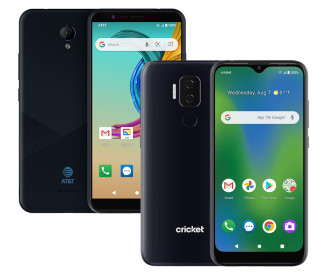 Vietnamese manufacturer VinSmart has officially entered the US phone market thanks to a deal with AT&T for "nearly 2 million smartphones". AT&T (and its Cricket prepaid brand) recently started selling two distinct entry-level phone models from VinSmart. Both are under $100 and are white-labeled, meaning they bear the AT&T or Cricket brand (instead of VinSmart or its Vsmart brand). AT&T has turned to Chinese manufacturer Tinno for such phones in recent years. But with the US government's hostile posture toward Chinese telecom companies in the last few years, AT&T may be looking to diversify its suppliers beyond China. The more affordable of the two models is the AT&T Fusion Z. It has a 6-inch HD display and USB-C, but its specs are otherwise minimal, including Android Go Edition, a Snapdragon 215 chip, and a 5 megapixel main camera. AT&T Prepaid shows the list price as $80 but is selling it for $40. Walmart is selling the same phone as the "Motivate" for $50. The slightly higher-end model is the Cricket Influence, which runs full Android 10 thanks to 3 GB of RAM and 32 GB of storage. It's powered by a Qualcomm Snapdragon 460 chip. Features include a fingerprint reader, modern notched HD display with Gorilla Glass 3, and a 13-megapixel camera plus depth camera for portrait mode. Both phones have a headset jack and memory card slot. Cricket shows a list price of $110 for the Influence, but is selling it for $40 to both new and existing customers. Walmart is selling the same phone for AT&T Prepaid as the AT&T Maestro Plus, for $90. The original "AT&T Maestro" was manufactured by Tinno.
The FCC today announced the winners of Auction 107 for radio frequency licenses in the coveted "C-Band". Verizon spent $45.5 billion, well over half the $81.1 billion total spent in the whole auction. All major US carriers spent large amounts, with AT&T spending $23.4 billion, T-Mobile spending $9.3 billion, and US Cellular spending $1.3 billion. Auction 107 is for radio frequencies spanning 3.7 to 3.98 GHz. This band is unusually large at 280 MHz wide, giving it valuable high capacity for many users and/or fast data speeds. Spectrum in these "mid-band" frequencies is also valuable because it's ideal for building 5G networks that offer a good balance of fast data speeds and broad coverage. Most current 5G networks in the US offer only fast speeds or broad coverage, an issue that is particularly acute for Verizon at the moment. Auction 107 is likely to be the largest and most important of several C-band auctions the FCC is holding. Auction 105 was the first, though it raised only $4.6 billion. The next will be Auction 110, for 3.45 – 3.55 GHz. The FCC finalized its proposed rules for that auction earlier this week.
Google is rolling out a major update to Android Auto. The new version includes car-optimized games such as trivia and "Jeopardy!". The feature can be activated by saying "Hey Google, play a game". Users can now "select from a variety of car-inspired backgrounds to personalize your car display". Finally, on "cars with wider screens", a new split-screen view "features a real-time view of Google Maps and media controls". The update will be available in the coming days for phones with Android 6 and above.
More articles in the Archive ›
What do you want to hear about? We're already working on a number of articles for the coming months, but we want to write about the things you're most interested in. So sound off: tell us what you want to know more about!