Recent Archive
Google today said iPhone users can opt for Google-owned Waze instead of Apple Maps for navigating in their CarPlay-equipped car. Apple added support for third-party apps to CarPlay in iOS 12, which was released earlier this month. Google updated its Waze real-time traffic app in order to make it compatible with iOS 12 and CarPlay. Google says Waze supports traffic alerts, police hazards, instant route changes, live ETAs, cheap gas station locations, and a variety of voices for guided navigating. Google says Waze should be available in most vehicles that include CarPlay, though it suggests users check online to view Apple's list of compatible vehicles.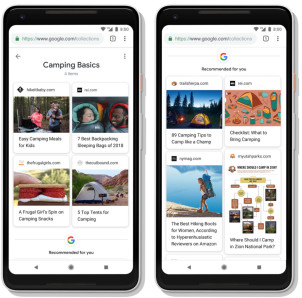 Google today said it wants to help people resume incomplete or old searches. The company is taking a couple of steps to make this happen. To start, it will surface new activity cards to help people pick up where they left off. For example, when revisiting old queries users will see a card that highlights the pages they've already visited in addition to related searches. Google says it will only show this card when useful. People will have full control over the tool, meaning they can wipe their search history, the results, or delete the cards altogether. Google says this will be available later this year. Another tool called Collections is headed to Google Search. This will help people lump together the results they've visited over time so they can return to them and keep track of, or organize content for revisiting. Google will add content suggestions to Collections in an effort to help people explore topics further. Main topics won't be the only results displayed, as Google plans to add subtopics with more granular information. Google says this feature will learn over time and should be able to refine results. In order to power all these changes, Google has added a new layer to its Knowledge Graph, called the Topic Layer. This new layer understands topics and generates hundreds of thousands of subtopics, which help identify the more relevant information. Google is still testing these changes and will roll them out when ready.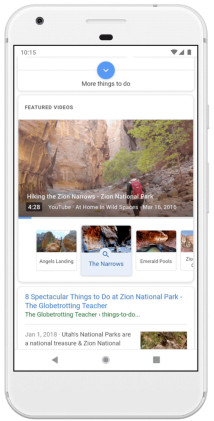 Google says it is making a "fundamental shift" in how it thinks about Google Search. The company hopes the changes will make searches more visual and, in the end, more helpful. To start, Google is using AI to build AMP stories and surface that content in search results. Google will first focus on creating stories about famous people (movie stars, athletes) that highlight their lifestyles, news, and other facts. Videos will play a bigger role in results. Google wants to surface videos that include the most relevant information about any given query. It will do this by using computer vision to better understand the content of videos before it calculates how they pertain to the search. Google Images is earning some updates, as well, in order to provide the best possible image results. For example, it will signal how the result ranks in terms of usefulness and freshness. Image search results will more directly take people to the image they seek, rather than a web page that might be hiding the image near the bottom. Image Search will contain more context alongside results, such as captions, the title of the web page, and other guiding factors. Last, Google says it is bringing the power of Google Lens' AI technology to Google Images. This will help Google Images better analyze and detect objects, making them more easily searched. Google says Lens will also let people draw on any part of an image to trigger related results for that portion of the image. All these changes are rolling out to mobile devices and the web over the next few weeks.
Google today announced some big changes are headed to its main search product. Google is relocating users' Google Feed to the main search page and renaming it Discover. This refreshed Discover feed is meant to help people find and explore new things. Google says it will contain new topic headers and cards that explain why the information is being shown, allowing people to dive in deeper or tweak preferences to see less of some things. The discover button that appears at the bottom of the screen subscribes people to certain feeds based on their interests. Google hopes to surface more videos and evergreen content, such as "where-to" and "how-to" articles and videos. Google says it is relying on some of the algorithms it uses in its Google News service to serve people with relevant content. The new Discover will be easier to use for those who speak multiple languages, allowing them to, for example, view video content in one language while reading search results in another. The Discover page is coming to google.com as viewed on mobile browsers and will be rolling out over the next few weeks. Google didn't say if Discover will eventually reach its official mobile search apps for Android and iOS.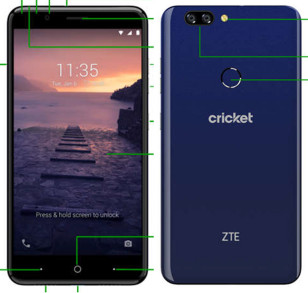 The FCC today revealed the ZTE Blade X2 Max in documents made public on the agency's website. The phone, a follow-up to the Blade X Max, appears to be bound for Cricket Wireless based on branding seen on the user manual and AT&T LTE banding (14/30). Other features confirmed by the FCC include dual rear cameras, a rear-mounted fingerprint reader, a 3.5mm headphone jack, and a USB-C port for charging. The Blade X2 Max relies on a nano SIM card and the tray also supports microSD memory cards. The phone's screen adopts the 16:9 aspect ratio. The draft user manual makes reference to the size of the display, which it says measures 6 inches with full HD resolution. The manual also indicates the battery may be 4,080mAh, and the phone may include 2 GB of RAM and 32 GB of storage. Last, the manual notes the phone's two rear cameras are a 16-megapixel main sensor and a 2-megapixel depth sensor. The front camera is 8 megapixels. Information found in the draft user manual is subject to change. Given ZTE's current position in the U.S. market, it is possible this phone will never reach the market. ZTE was forced to put operations on hold for three months after the U.S. banned it from accessing U.S.-made parts and software. ZTE only returned to full operations in July. The company says it still considers the U.S. market vital to its success. ZTE implied it will most likely sell new devices direct to consumers online rather than through carrier distribution deals. Cricket has not confirmed that it will sell the ZTE Blade X2 Max.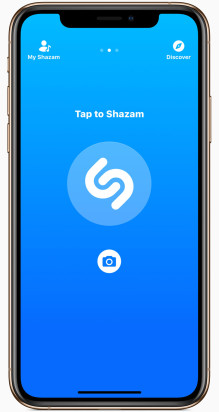 Apple today said it has finalized its acquisition of Shazam. The $400 million deal, first announced in December 2017, was recently cleared to proceed by the EU after delay of several months. Shazam is a music service that lets people identify the music being played around them. The app listens to the music, sends a sample to Shazam's servers to identify the song, and then returns the results to the phone or watch. Apple says it plans to bring an ad-free version of Shazam to everyone in the near future. The app has been downloaded 1 billion times worldwide and is used more than 20 million times every day.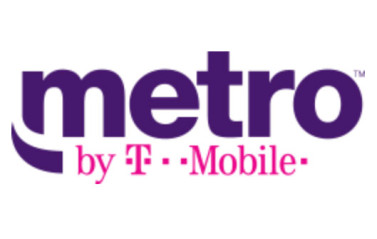 MetroPCS is no more. T-Mobile is rebranding its prepaid service to Metro by T-Mobile. Along with the new name, Metro by T-Mobile will come with new service plans. First, Metro's existing $40 plan will double the amount of high-speed data allowed per month to 10 GB. Second, the new $50 plan allows for unlimited data and includes Google One for online cloud storage that's accessible from phones and PCs. Google One requires an Android device. Third, the $60 plan includes unlimited data, Google One, and Amazon Prime. Amazon Prime gives people access to quicker shipping and Amazon's content and media services, such as Amazon Video. The free Amazon Prime offer is only valid to new Amazon Prime subscribers. T-Mobile says Metro customers' data is prioritized below that of some T-Mobile customers, particularly when the network is congested. On all plans those customers who consume more than 35GB per month may notice reduced speeds due to prioritization. Video streams are capped at 480p. The name change and new rate plans will kick off officially in October.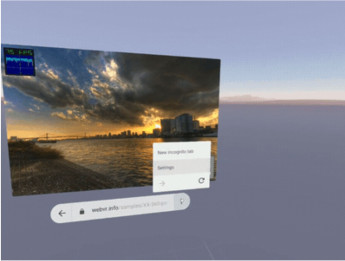 Google recently made improvements to its Daydream virtual reality platform that will see its usefulness expand in several ways. First, it is giving the Lenovo Mirage Solo headset the ability to support six degrees of freedom. Together with hand trackers, this allows Mirage Solo users to more accurately interact with virtual worlds. Google says it is using "machine learning and off-the-shelf parts to accurately estimate the 3D position and orientation of the controllers." This means 6DoF can be built into VR headsets at a lower cost. Google gave developers new APIs in order to test this experimental features. The Mirage Solo also gains a see-through mode, allowing wearers to see the real world around them through the headset's cameras. On mobile devices, Google is opening up all Android apps to its phone-based VR experience. Developers can use new tools to add Daydream VR support to their existing 2D applications. Google says its Chrome team recycled existing 2D interfaces from its Chrome Browser Sync to make this possible. Once developers make their apps Daydream enabled, Daydream users will be able to open those apps via their Daydream VR headset and interact with them. Google is calling these features experimental for now.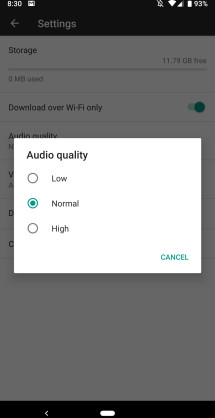 YouTube recently updated the YouTube Music app for both Android and iOS and gave users new controls over how their music sounds. Moving forward, listeners can select to download mixtapes with low quality (48kbps), normal quality (128kbps), or high quality (256kbps) files. The higher quality files will consume more on-device storage. The app still allows for people to download audio only, or complete audio/video music videos. The limit for downloads remains at 100 songs/videos. YouTube Music is free to download from the Google Play Store and iTunes App Store, but downloading music requires a monthly subscription.
SiriusXM today announced that it has agreed to acquire Pandora in an all-stock deal valued at $3.5 billion. SiriusXM provides satellite radio to some 36 million car-based subscribers, while Pandora has about 70 million listeners with 5.6 million paying monthly for Pandora's premium service. SiriusXM says it will be able to pair its exclusive content with Pandora's ad-supported and subscription tiers to deliver unique audio packages. SiriusXM hopes to use its existing base of automotive relationships to push Pandora more deeply into cars. The combined companies will continue to invest in content and technology for music services that are consumed in and out of the car. In particular, SiriusXM hopes to make new in-roads with mobile devices, where much of Pandora's content is consumed. The deal has been approved by the boards of both companies, but is still subject to regulatory requirements. SiriusXM and Pandora expect the deal to close during the first quarter of 2019.
OnePlus today began delivering Android 9 Pie to its flagship phone, the OnePlus 6. The company had been testing a beta version of the new operating system from Google for several weeks. Android 9 Pie carries with it a brand new user interface, adaptive battery support, and revised gesture navigation. It adds a reworked Do Not Disturb mode, as well as a new Gaming Mode. The update also improves text and call notifications, and allows people to adjust the accent color. Last, the update includes the September security patch from Google. Android 9 Pie is free for owners of the OnePlus 6 to download and install. The company is rolling it out over the next few days.
Samsung has begun notifying customers that starting December 17, 2018, they'll no longer be able to send Call Stickers via their Samsung's phone application. Call Stickers, introduced with the Galaxy S8 and S8+, allowed people to send stickers as their caller ID when calling other Samsung devices. Similarly, people with Samsung phones to reject calls with a sticker. Samsung says customers who have purchased Call Stickers through the Galaxy App Store can request compensation for their purchase as long as the request is filed before June 15, 2019. Samsung thanked its customers for using Call Stickers. Samsung sold off the Call Stickers business earlier this year.
AT&T today said it plans to expand its retail footprint around the country with the addition of 1,000 new stores. The new outlets will take several different forms. For example, the company says it will launch about 100 pop-up stores, which are smaller and more flexible, in densely populated urban areas, including inside apartment buildings. The company will boost the number of mobile stores to 150 by the end of the year. Mobile stores are typically contained in a vehicle and can be driven to events or areas that need help during emergencies. Beyond these, AT&T says it will sprinkle hundreds of stores in smaller cities and towns around the country. AT&T claims its retail stores have performed consistently well and it sees them as a way to reach more people around the country. AT&T hasn't said exactly where the new stores will spring up.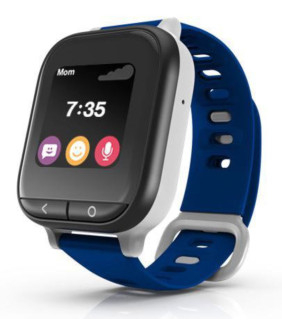 Verizon Wireless today announced the GizmoWatch, a second-generation smart wearable that targets children ages 3 to 11. The device is primarily meant to serve as a location tracker for parents. Using the free Android and iOS apps, parents can view their child's real-time location, set geo-fences, and receive alerts should the child stray outside of designated zones. Parents can also control the device's uptime and ensure that it is quiet during school hours. The wearable runs on Verizon's LTE 4G network and can receive calls from up to 10 parent-approved numbers. The GizmoWatch includes 20 preset text messages that kids can send to their contacts. Kids will be able to track their steps, as well as use a voice-changer app for fun. Verizon says the GizmoWatch battery lasts between three and four days. The GizmoWatch, available starting today, costs $180 and requires a $5 monthly fee for connectivity.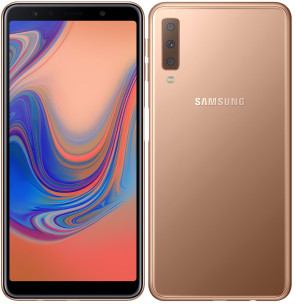 Samsung today announced the Galaxy A7, an addition to its mid-range roster that is the first to feature three cameras on the back. The triple-camera array includes a 24-megapixel main sensor at f/1.7, an 8-megapixel wide-angle sensor at f/2.4, and a 5-megapixel depth-sensing camera at f/2.2 for bokeh and other effects. The camera has the ability to detect scenes and adjust automatically to create better photos. The A7 relies on a metal-and-glass design and features an Infinity Display measuring 6 inches with full HD+ resolution on front. Dolby Atmos ensures the A7 delivers a great sound experience. A 2.2 GHz octa-core processor powers the phone, which ships with either 4 or 6 GB of RAM and 64 or 128 GB of storage. It has a 3,300mAh battery and a slew of radios, including Bluetooth 5.0, WiFi, GPS, NFC, and Cat 6 LTE. The fingerprint reader is located on the side edge and a 24-megapixel selfie camera on front allows for Selfie Focus shots with studio effects and Samsung's AR emoji. Samsung plans to sell the Galaxy A7 in Asian markets first, followed by European and other markets. Samsung didn't say if it intends to bring the A7 to the U.S., and the company didn't specify which LTE bands the phone supports. Samsung recently launched the Galaxy A6 in the U.S.
Apple has updated its Apple Music application for Android devices and improved the app's usefulness in the car. Android device owners can now access their Apple Music service through the Android Auto user interface in the car. Apple Music also offers search by lyrics using a few words to find songs. The app tosses in a new artist page, letting people view artist information and play artist's hits with a tap, and the friends mix, which shows a playlist of songs liked by friends. Last, Apple Music for Android now includes the Top 100 songs from around the world. Apple Music is free to download from the Google Play Store.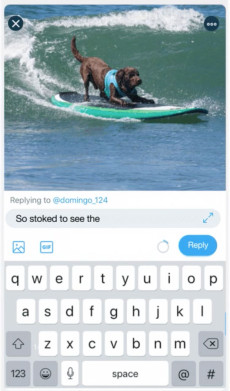 Twitter today said it has improved the experience of watching and responding to videos. Before today, users were forced to tap out of a fullscreen video before they could send a reply. Now, a bar appears at the bottom of the screen that people can tap to send a response. This action calls up the keyboard while still playing the video above it, allowing people to write while they watch. This functionality is available in the latest version of the mobile Twitter app.
Google and T-Mobile are working together to ensure that T-Mobile customers' location is more accurately pinpointed when calling 911 emergency services. About 80% of the annual 240 million 911 calls in the U.S. are made via cell phones. Where landlines can point to an exact address for emergency services, cell phones often provide only a general location that can be off by hundreds of feet. Google and T-Mobile have been looking to solve this problem for four years. Moving forward, Android devices running on T-Mobile's network will use the RapidSOS system. RapidSOS's internet protocol-based pipeline can share location data with 911 centers quickly and securely. This newer system integrates with 911 centers' existing software to more finely pinpoint location. This user location data cannot be used for non-emergency purposes and 911 centers will only have access to location during 911 emergency calls. RapidSOS is operating in about 1,000 of the country's 5,700 911 call centers. RapidSOS is available to all 911 centers, though there's no word on when the rest will adopt it. By law, wireless network operators are required to locate callers within 50 meters 80% of the time, but not until 2021. Google and T-Mobile claim RapidSOS reduces the average location radius from more than 500 feet down to 122 feet. This is within the range mandated by the FCC. Apple adopted RapidSOS with the release of iOS 12, allowing iPhones to provide similarly accurate location data to 911 call centers.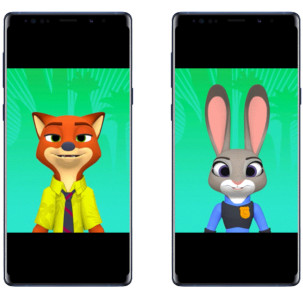 Samsung has made several new AR Emoji characters available to the Galaxy S9, S9+, and Note9. The new animated emoji come from Disney's movie Zootopia and include Judy Hopps, Nick Wilde, and Flash. These characters join others such as Disney classics Mickey and Minnie, as well as several from Frozen and The Incredibles. Samsung's AR Emoji allow people to animate avatars with their own facial expressions to create unique messages. The new characters are available from the camera app and the Galaxy Apps Store.
A new bipartisan bill in the Senate would see ZTE smacked with heavy fines if it were to violate its settlement agreement with the U.S. ZTE reached an accord with the U.S. earlier this year over its skirting of prior settlement agreements. The company paid a hefty fine and agreed to put an additional $400 million in escrow, as well as replace most of its management. The deal was largely brokered by the Trump administration and allowed ZTE to resume business operations after the U.S. government banned it from using U.S.-made hardware and software. Despite support from the Trump administration, the deal was not popular among some members of congress. That's why three Republican and three Democratic senators introduced a bill this week that would cause ZTE to forfeit the $400 million in escrow if it violates its new agreement. The authors of the bill want to see reports from ZTE concerning its compliance every 90 days. "This bipartisan legislation would ensure that if ZTE once again violates trade restrictions or its agreement with the U.S., it will be held accountable in a significant, painful way," said lead sponsor of the bill, Senator Mark Warner, who also serves on the Senate Intelligence Committee. The bill still needs to pass the Senate, the House of Representatives, and be signed by the President before it could be considered law.
Google today said iPhone users can opt for Google's Maps instead of Apple Maps when using their CarPlay-equipped automobile. Apple added support for third-party apps to CarPlay in the recently-released iOS 12 platform. Google has updated its navigation app in order to make it compatible with iOS 12 and Apple's CarPlay system. Google says Maps via CarPlay supports seamless transitions from Maps on the iPhone to Maps via CarPlay; point-to-point navigation with real-time traffic updates and rerouting; offline maps for use in spotty coverage areas; and support for saved lists/favorites. Google says Maps should be available in most vehicles that include CarPlay, though it suggests users check online to view Apple's list of compatible vehicles.
Google today indicated that it is nixing its standalone YouTube Gaming mobile app and will instead house gaming content in a new section on YouTube. The YouTube Gaming app first debuted in 2015 and was meant to compete with Twitch for streamed games. Google found the app simply wasn't the hit it hoped. "We have 200 million people that are logged in, watching gaming content every single day," said Ryan Wyatt, YouTube's Director of Gaming Content and Partnerships, to TechCrunch. "And the majority of them, quite frankly, are just not using the YouTube Gaming app for their gaming experiences." Instead, those people are watching game streams via the regular YouTube app or web site. As such, the YouTube Gaming app is being sunset and will go offline next spring. The new space for gaming content is youtube.com/gaming.
Google today said it has added tools to its Family Link service, giving parents more control over how their kids use mobile devices. To start, Family Link is expanding to teens. The service initially targeted children under the age of 13, but now supports those over the age of 13. Family Link makes it possible for parents to manage screen time, veto apps, and shutter features. Google says that parents can supervise their teen's existing Google Account, though teens have the power to turn off supervision if they wish (this generates a parental alert). Family Link is also baking in better support for Chromebooks. Parents can manage their teens and pre-teens by restricting web sites and account settings. Soon, parents will also be able to set screen time limits and manage Chromebook apps. Google says these features are rolling out over the next few weeks.
Google has partnered with the Renault-Nissan-Mitsubishi Alliance, which plans to embed the Android operating system in cars starting in 2021. The Alliance will add Android to its cars' dashboard navigation system. It will feature Google Maps with turn-by-turn navigation, access to automotive apps in the Google Play Store, as well as the ability to answer calls/texts, control music playback, perform searches, and issue voice commands via Google Assistant. In addition to the in-car integrations, the Alliance plans to add Google cloud-based systems to further enhance their cars through unique user interface elements and features specific to each of the three brands. This UI will be build on top of Android. Moreover, the Alliance Intelligent Cloud will offer secure connectivity, data management, and over-the-air upgrades and remote diagnostics. The Alliance said the system will be compatible with both Android and iOS mobile devices. The auto brands didn't say which models might be first to ship with Android Auto on board.
Twitter says it has heard the people and will accommodate their number one request: the ability to view tweets in the order they were published. This generally means in reverse chronological order, which is how Twitter operated until 2016 when it introduced the algorithmic feed. The company made the announcement in a thread on Twitter. "We're working on new ways to give you more control over your timeline," said the social network. "We've learned that when showing the best Tweets first, people find Twitter more relevant and useful. However, we've heard feedback from people who at times prefer to see the most recent Tweets. Our goal with the timeline is to balance showing you the most recent Tweets with the best Tweets you're likely to care about, but we don't always get this balance right. So, we're working on providing you with an easily accessible way to switch between a timeline of Tweets that are most relevant for you and a timeline of the latest Tweets." The company said it will test this feature over the next few weeks, but didn't provide specifics concerning how it might work.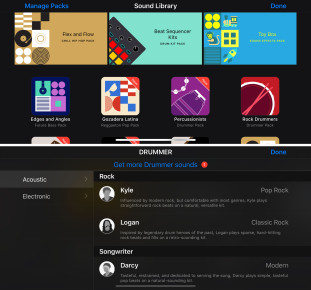 Along with the release of iOS 12, Apple has updated its GarageBand app with more tools for music makers. To start, the latest version of GarageBand includes a fresh collection of Touch Instruments and Drummer Apple Loops. Apple says these let musicians shape their sounds and performances after they've been added to any given project. This version of GarageBand now supports the import and playback of MIDI files, something that's been on users' wishlists for a ling time. Apple also took the time to provide stability improvements and bug fixes. GarageBand is free to download from the iTunes App Store.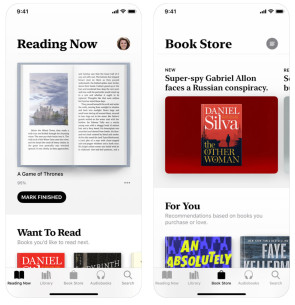 The new Apple Books reading app is now available to iPhones and iPads in the iTunes App Store. This app replaces the former iBooks app and is what iOS users will use moving forward for consuming books and other materials. Some of the new features include a Reading Now tab, which is a collection of the books being read or listened to by users. The Want to Read tool lets people manage wishlists of books, while the Complete the Series function offers suggestions based on previously read books. Apple Books more prominently calls out audiobooks, simplifying the process of listening on an iPhone, iPad, or via CarPlay. The Book Store tab includes new ways to browse via best-seller charts, staff picks, editorial recommendations, and special offers. Apple says the more people browse, buy, read, and listen via the app, the better the Apple Books store will be able to offer personalized recommendations. The new Apple Books app requires iOS 12, which was distributed to iPhones and iPads earlier this week.
The Apple iPhone, Apple Watch, and AirPods are not among the list of products that will be subject to a new 10% tariff directed against imports from China. The tariff, levied by President Donald Trump, covers some $200 billion of goods shipped into the U.S. Apple had feared its products would be among those hit with the tariff, but it has been spared. FitBit said its products were spared from this round of tariffs, as well, but some Cisco, Dell, and Hewlett-Packard components necessary for cloud computing equipment do fall on the list of taxed products. The 10% tariff goes into effect September 24, and rises to 25% on January 1, 2019. Trump has threatened to expand the tariffs to an additional $267 billion worth of goods. In that case, Apple's products would no longer be exempt from the added fees, nor would the phones from Samsung, LG, and most other manufacturers. Tariffs are generally viewed as a tax on consumers, as they often result in higher prices on goods.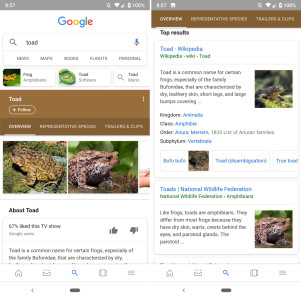 Google has updated its mobile search tool to include thumbnail images that accompany the results. The basic idea is to help people easily identify which results match their actual query. For example, searching for "bear" turns up results for the animal and the Chicago Bears football team, while searching for "tiger" turns up results for the large cat and Tiger Woods. The accompanying thumbnails make it easy to differentiate between results so people can find the exact information they want. The new thumbnail images are available in Google Search for Android and iOS.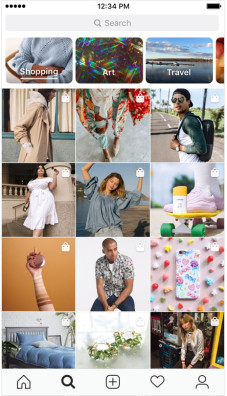 Instagram has unfurled several new ways for users to take advantage of retailers through the picture- and video-sharing service. First, Instagram is rolling out shopping in stories to everyone globally. When viewing stories created by brands, users can tap on products they see in the story to learn more. Instagram says some 400 million people view stories every day. Second, Instagram is adding a shopping channel to the Explore tab. In this tab, people will see shopping posts from brands they follow and other brands that Instagram thinks the user might like. The shopping channel in Explore is rolling out globally over the next few weeks.
AT&T and its prepaid business Cricket Wireless have filed a third lawsuit against people suspected of illegally trafficking cell phones. The lawsuit is like two others AT&T has already filed against several businesses and individuals in New Jersey and Florida. Trafficked phones are typically purchased in bulk from AT&T or Cricket Wireless at a discount and then unlocked without permission by AT&T/Cricket. The buyers often discard the original packaging and sell the phones at higher prices to make a profit. AT&T says this practice "negates the subsidy that AT&T Prepaid and Cricket intended to benefit the consumer." The new complaint was filed this month in the U.S. District Court for the District of New York against CellNTell.
A new trial between Qualcomm and Apple has begun at the U.S. International Trade Commission this week. In this case, Qualcomm is seeking to ban the import of Apple iPhones over patent violations. Qualcomm alleges that the iPhone's Intel-based modem violates two of its patents, and Apple's method for putting iPhones to sleep violates a third. Apple and Qualcomm are at war. Apple has accused Qualcomm of unfair licensing practices, while Qualcomm has targeted Apple for patent violations. In a separate case, an administrative law judge at the FTC found Apple to be violating a Qualcomm patent and called for a ban. The full ITC panel is evaluating that early decision and will make a final ruling next month. Import bans are rare and Apple would be able to appeal the decision. As Reuters points out, Qualcomm is suing Apple in civil court over the same patents in this newer case. The ITC case is seen as a litmus test for the strength of those patents. A win at the ITC would bolster Qualcomm's civil case against Apple.
FCC Chairman Ajit Pai pulled no punches when remarking on the state of California's recently-passed net neutrality rules. Speaking at the Maine Heritage Policy Center, Pai heaped criticism on the state's legislature. Last month, California passed laws that will require companies that supply internet services to refrain from throttling traffic, blocking content or offering pair prioritization — similar to the laws the FCC enacted in 2015. Pai called the bill "radical, anti-consumer" and "burdensome." Pai went on to suggest that the law will prevent people on California from taking advantage of free-data plans, which let people stream content without incurring data fees. "Nanny-state California legislators apparently want to ban their constituents from having this choice," said Pai. Pai believes California's move is a threat to the rest of the country. The internet is an interstate service and state boundaries are not recognized as information moves around. Due to the interstate nature of the internet, Pai believes only federal law can regulate it. "This is why efforts like California's are illegal," he noted. California Governor Jerry Brown has yet to sign the legislation. Pai implied that the FCC will take action against California should the bill become law. Pai's Republican-led FCC stripped away net neutrality regulations in December 2017 and the change went into effect in June. Pai expects the industry to police itself with transparency, and pushed the responsibility of enforcement action over to the FTC.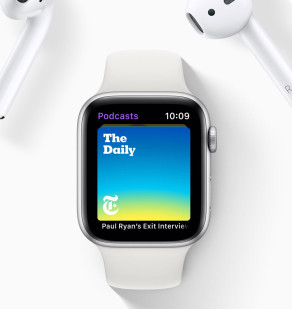 Apple today made watchOS 5 available to the Apple Watch with a wide range of new features. The wearable platform includes new social powers, allowing people to challenge one another to various workouts or closing rings. WatchOS 5 brings third-party access to Siri, which let's Siri on the Apple Watch surface content or suggestions for apps other than those made by Apple. The platform gains support for WebKit. WebKit views will make some content easier to view on the Watch. WatchOS 5 also gains a walkie-talkie function for quick conversations with other Apple Watch owners. It works over cellular and wifi. WatchOS 5 adds support for podcasts. Other features include student ID cards, notification tuning, UV index in weather, new emoji picker, auto workout sensing, background audio mode, support for stocks, and customized world clocks. WatchOS 5 is free to download from Apple.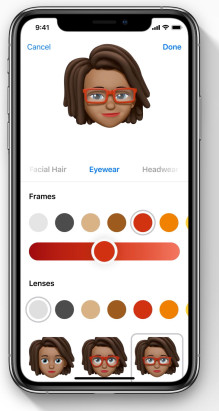 Apple today made the latest version of its mobile operating system available to the general public. iOS 12 targets iPhones and iPads and it introduces a number of new features and tools, such as screen time. This is meant to help people manage the time spent on their phone each day. iOS 12 introduces support for grouped notifications, which will let people view, manage, and dismiss multiple notifications at once. The update gives the iPhone X, Xs, Xs Max, and Xr the ability to create Memoji, customized and animated emoji stickers that resembles their face. People can customize hair color and style, eye color, accessories such as glasses, and much more. With iOS 12, CarPlay, Apple's in-car system, will support third-party apps. This addition means people will be able to, for example, use Google Maps rather than Apple Maps for navigation from point to point when in their car. Other features include group FaceTime chats, dozens of new emoji, improved Do Not Disturb and more. Apple says iOS 12 will work on iPhones back to the iPhone 5s.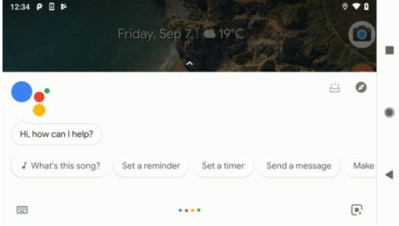 Google has updated Sound Search with some of the neural network-backed AI found in its Now Playing tool. Now Playing debuted on the Pixel 2 in late 2017. The always-listening feature automatically recognizes songs and shows the name on the ambient display — all without pinging a server. Google was able to crunch the fingerprints of some 50,000 songs and store them on the Pixel phones without taking up much space. The result is an incredibly quick way to learn the artist and title for many popular songs. Google discovered that this song fingerprinting method was far more efficient than what it used in Sound Search, which relies on listening via the microphone, sending a sound sample back to Google's servers, performing the search, and then returning the results to the phone. Moving forward, Sound Search uses the same fingerprinting technology found in Now Playing with the full power of its server-side processing. It is accessible through the Google Search or Google Assistant apps on Android phones. Users can start a query and, if music is playing nearby, tap the "What's this song?" tool that pops up. Alternately, people can simply ask "Hey Google, what's this song?" Google says the new AI-powered processing on its servers is much faster and more accurate than before. The new Sound Search should already be available to most Android phones.
A number of people running Android 9 Pie have noticed over the last week that the battery saver feature has been mysteriously turned on. Google says this was an accident. The incident impacted the Pixel phones, OnePlus 6, Nokia phones, Essential Phone, and several other devices with Pie installed. The battery saver prevents apps from updating in the background, turns off location services when the phone is sleeping, and delays some notifications. "This was an internal experiment to test battery saving features that was mistakenly rolled out to more users than intended," explained Google via Reddit. "We have now rolled battery saver settings back to default. Please configure to your liking." Google apologized for the confusion. Google and Apple have the ability to change device settings and kill apps remotely. The idea is to protect devices from certain types of threats. That Google accidentally changed the settings of phones being used by consumers has left some troubled.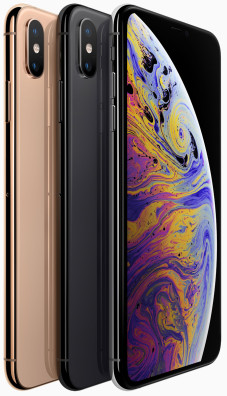 Sprint plans to support the eSIM found in the Apple iPhone Xs and Xs Max, reports PCMag. Earlier this week, Apple published a list of carriers that will support the eSIM and Sprint's name was conspicuously absent. AT&T, T-Mobile, and Verizon were represented by Apple on stage. According to PCMag, Sprint's absence from the list was merely a matter of timing. The company will support the eSIM when it goes live later this year. The eSIM in the iPhone Xs and Xs Max will give owners the flexibility to switch carriers using software rather than a physical SIM card. The eSIM serves as a way for iPhones to add service from a second carrier when used in partnership with the physical SIM. Dual-SIM phones are common in some Asian markets, but have yet to fully penetrate western markets. This is the first time Apple has offered a dual-SIM device to U.S. consumers. Some MVNO carriers hope to use Apple's eSIM as well, says PCMag. TruPhone and GigSky, for example, are already on the list, while smaller providers Ting and Wing are working on it. Apple says the eSIM will not function immediately; it will be enabled by a software update to the iPhone Xs and Xs Max later this year.
The Communications Workers of America believe the proposed Sprint/T-Mobile merger will lead to as many as 28,000 job loses nationwide. The union has written the attorneys general in all 50 states asking them to investigate the deal and weigh in on the pros and cons at a local level. The CWA, which has 700,000 members, has detailed which metro regions are likely to be most severely impacted and predicts the bulk of job losses will be due to retail store closures. The attorneys general of California and New York have already begun to look into the matter. In the letter, CWA President Christopher Shelton "expressed concern" that the deal would "result in substantial harm to consumers and employees." Sprint and T-Mobile insist they need to merge in order to better compete against market leaders AT&T and Verizon. T-Mobile CEO John Legere and Sprint President Marcelo Claure believe the merger will lead to more job gains than loses, though they admit some 3,200 retail jobs will likely be lost. The deal is still being reviewed by the FCC and Justice Department.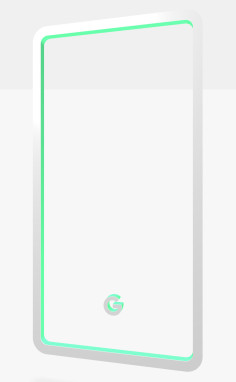 Google has published a teaser web site for the Pixel 3 phones, widely expected to appear at an October 9 event. The web site features the silhouette of a phone in three color schemes, black, white, and mint green. It's possible these colors reflect the color of the phone itself. The first- and second-generation Pixel phones were offered in black, white, and blue. Google hasn't said anything about the teaser web site.
More articles in the Archive ›
What do you want to hear about? We're already working on a number of articles for the coming months, but we want to write about the things you're most interested in. So sound off: tell us what you want to know more about!