Recent Archive
Verizon has streamlined its Free Trial program and made the offering permanent after a successful pilot. Non-Verizon customers with an eSIM-capable phone can now sign up for a free 30 days of Verizon service by simply downloading the My Verizon app; a step of scanning a QR code has been removed.
AT&T has released updated numbers on its growing 5G network. AT&T 5G now covers 290 million people, or 87% of the US population. AT&T has also accelerated its rollout of higher-speed 5G using mid-band (C-Band) and mmWave (which AT&T brands "5G+") frequencies. AT&T now offers fast mid-band 5G covering 150 million people, "more than double our original end-of-year 2022 target". The company also doubled the number of arenas, stadiums, and airports with ultra-fast mmWave 5G, bringing that number to nearly 70. Including 4G, AT&T's network now covers more than 2.91 million square miles, the most of any US carrier. That's an increase of 100,000 square miles in 2022, an area the size if the UK. That includes a 40% increase in coverage on federally recognized tribal lands in the last 2 years.
Google has discovered and disclosed a set of severe security vulnerabilities in the Samsung modems found in many recent Google Pixel phones and some recent Samsung phones, mostly A-series models. Software updates made available this month fix the issue, but are not yet available for all models. The flaws allow an attacker to remotely compromise a phone with no user action, knowing only the victim's phone number. Users of the Google Pixel 6 series should immediately disable Wi-Fi Calling and VoLTE until a software update is available for those models. A software update has been released to address the issue on the Pixel 7 series. Also affected are the Samsung Galaxy A71, A53, A33, A21, A13, A12, and A04 series.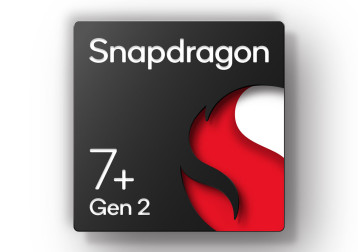 Qualcomm's just-announced Snapdragon 7+ Gen 2 chipset will power a new wave of high-tier (or "affordable flagship") phones that will launch starting this month. The chip is dramatically more powerful compared to last year's Snapdragon 7 Gen 1 that it replaces. Both GPU (graphics) and AI performance has been boosted up to 2x compared to the Gen 1, while the CPU is 50% faster. All while delivering 13% better power efficiency. The chip boasts several features that were previously exclusive to the 8 series, including Auto Variable Rate Shading graphics and aptX Lossless sound. For photography, it's the first 7-series with an 18-bit triple ISP and a Mega Low Light camera feature that combines 30 frames into one for high sensitivity and low noise. The triple ISP can process 3 gigapixels per second and supports HDR video capture at 4K resolution using staggered HDR. The X62 5G modem component supports carrier aggregation between mmWave and sub-6-GHz frequencies, and peak data rates of up to 4.4 Gbps. The FastConnect 6900 component supports Wi-Fi 6E and up to four simultaneous streams with low latency for "VR-class" experiences over Wi-Fi. Qualcomm has tweaked what the "+" means in its new naming scheme; the plus now indicates that this chip is the most powerful in this series for this generation.
The FCC today formally adopted multiple new rules to fight spam and scam calls and texts. Wireless carriers will now be required to actively block text messages "that are highly likely to be illegal", including ones from phone numbers that cannot or do not send text messages. Another new FCC rule requires additional telecom companies to implement STIR/SHAKEN, the authentication system intended to fight spoofed caller-ID schemes that enable illegal robocalling. Additionally, all telecom providers "will now be required to take 'reasonable steps' to mitigate illegal robocall traffic".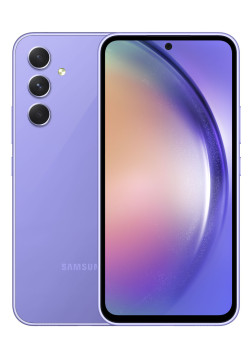 Samsung's new Galaxy A54 5G launches April 6th for $450. This mid-range phone has nearly identical specs compared to its predecessor, the Galaxy A53 5G. The design is significantly updated, however, more closely resembling the company's flagship S series. The body and display are more rounded, with a flat back punctuated by three cameras aligned vertically. Like the A53, it has a FHD+ AMOLED display with 120 Hz refresh, 5,000 mAh battery, IP67 water rating, 6 GB of RAM, 5G, NFC, memory card slot, 12 megapixel wide camera, and a 32 megapixel front camera. The main camera is 50 megapixel instead of 64. The Galaxy A54 5G will be available in graphite or violet. Pre-orders start March 30th and entitle buyers to the Galaxy Buds Live earbuds for $50 (normally $100 – $150).
T-Mobile has signed a deal to buy Ka'ena Corporation and its subsidiaries and brands: Mint Mobile, Ultra Mobile, and Plum. The Mint and Ultra brands will continue under the T-Mobile umbrella, alongside Metro by T-Mobile and Connect by T-Mobile. Ryan Reynolds, the existing owner of Mint, "will continue on in his creative role on behalf of Mint." Mint already uses the T-Mobile network and will continue to do so. T-Mobile promises that Mint's $15/month pricing will remain unchanged. The deal is a mix of cash and stock valued at up to $1.35 billion, dependent on future performance. The transaction is expected to close later this year.
A SpaceX executive has confirmed that — this year — the company plans to "start getting into testing" its new service that will let regular cell phones connect directly to its next-generation Starlink satellites. SpaceX announced plans for the service last year and a partnership with T-Mobile to offer the service in the US. In the US, the service will use a small, unique frequency band called the G block of band 25 (1910–1915 MHz for uplink and 1990–1995 MHz for downlink). T-Mobile has exclusive nationwide rights to that band in the US. Existing T-Mobile phones are compatible with the band, and setting it aside exclusively for satellite use should avoid conflicts with land-based networks. The service for phones requires new second-generation Starlink satellites with larger antennas. SpaceX intends to launch most 2nd-gen. satellites on its new Starship rocket, but has already started launching a "mini" version of the new satellites on its existing Falcon 9 rockets. It's unclear if the "mini" version includes the larger antennas necessary for service to phones.
Google has added VPN service and dark web monitoring to all Google One plans, including the Basic plan that starts at $2/month. The VPN service creates an encrypted "tunnel" to Google's servers for all internet traffic, keeping your web and app activity private even while using an untrusted connection, such as public Wi-Fi. The VPN service was previously only available on more expensive plans starting at $10/month. The new dark web monitoring service continuously scans the dark web for your personal information and will alert you if it is found. This might happen as the result of a corporate data breach. The alert would help you take timely steps to protect your money, identity, and credit.
Apple has introduced a new yellow color option for the iPhone 14 and iPhone 14 Plus. It "will be available to pre-order this Friday, March 10, with availability starting Tuesday, March 14."
Verizon's 5G Ultra Wideband network now covers "more than 200 million people, or roughly two out of every three Americans." This fulfills a pledge to reach this milestone in the first quarter of 2023. Verizon's "5G Ultra Wideband" includes both mmWave and mid-band frequencies (the newly-available C Band). While mmWave offers faster speeds, it has very limited coverage. This new coverage relies mostly on new mid-band deployments, offering broad coverage and faster speeds compared to lower-frequency sub-6 GHz 5G networks. Only newer phones that support 5G in band 77 can access this better 5G service. Verizon continues to add more bandwidth to its mid-band 5G network, further improving capacity and speed.
T-Mobile has announced two key steps in upgrading its 5G network to be faster and more advanced. First, the company has successfully tested four-carrier aggregation with 5G SA (stand-alone). In the test, this technology allowed a Samsung Galaxy S23 to hit peak speeds topping 3.3 Gbps. The test combined two channels (carriers) of 2500 MHz spectrum (band 41) and two channels of 1900 MHz spectrum (band 2/25), creating an one effective channel of 5G SA that was 225 MHz wide. "Customers with the Samsung Galaxy S23 will be among the first to experience four-carrier aggregation later this year with more devices to follow." The other announcement is the deployment of VoNR in six cities. VoNR is 5G-native voice calling; currently, most voice calls are still made over 4G LTE. The six cities that now have VoNR enabled are: New York City, Seattle, Portland, New Orleans, Cincinnati, and Salt Lake City. Consumers are unlikely to notice a change, although voice call setup time should be slightly faster. Behind the scenes, VoNR allows phones to stay connected to 5G continuously, which in turn enables 5G SA features like network slicing (for enterprise customers). VoNR is also necessary to enable the eventual phase-out of 4G LTE, although that is not expected any time soon.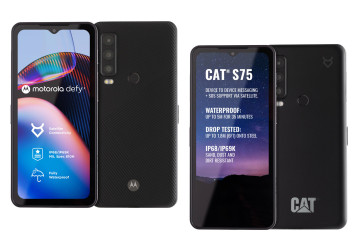 Bullitt has announced the first Android phones that will include two-way satellite messaging capability. The Motorola defy 2 and CAT S75 are both designed to connect to Bullitt's new Satellite Connect platform. The platform enables two-way messaging via satellite, for both emergency and non-emergency use. The two phone models appear to be essentially the same phone, sporting nearly identical specs and features. Those include sub-6 5G, a 5,000 mAh battery, 15W wireless charging, 6.58-inch FHD+ display with 120 Hz refresh protected by Gorilla Glass Victus, 50 megapixel main camera, 8 megapixel wide camera, and underwater photo capture. Both phones are powered by the MediaTek Dimensity 930 chipset, paired with 6 GB RAM and 128 GB of storage (expandable with memory cards). The phones are rated IP68 and IP69K for water and dirt. They're also military rated for vibration, humidity, salt mist, and thermal shock. The phones come with Android 12 and a promise of three years of quarterly software updates (including two full OS upgrades), and two additional years of "emergency" security updates. The CAT S75 is launching initially in Europe, while the Motorola defy 2 is coming to "selected operators" in North America before the middle of the year. The defy 2 is priced at $599, which includes one year of SOS Assist via satellite. For additional satellite service, "plans start from as little as $4.99/ month". Bullitt also announced the "motorola defy satellite link", a small Bluetooth device that can add the same satellite connectivity to any iOS or Android phone.
Bullitt and Motorola has unveiled the "motorola defy satellite link", a small Bluetooth device that acts as a gateway for two-way satellite messaging, adding that capability to any iOS or Android phone. Using Bullitt's Satellite Messenger service, a connected phone can both send and receive text messages where cellular service isn't available. While it includes an SOS mode, the service is also available for non-emergency use. The device has a rugged, waterproof design and multi-day battery life. It can function independently of a phone with two buttons: an SOS button and a "check in" button that sends your location to a predefined contact. The Motorola defy satellite link will be available globally in April for $99. Service is extra, starting at $4.99/month. Or, for $149, a bundle will be available that in includes the device and one year of service, including SOS Assist and up to 30 non-emergency messages per month.
In the next few months, Cox "customers will be able to combine Cox Mobile and Cox Internet". Cox recently launched Cox Mobile for Cox Internet customers, but with separate billing.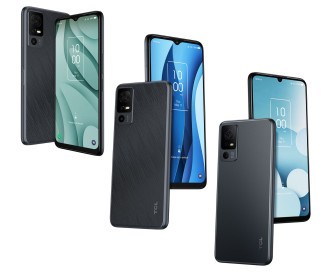 TCL this week took the wraps off three new affordable Android phones coming to the US next quarter. All three share a similar "minimalist" design and will sell for under $200.
The TCL 40 XE 5G is TCL's most affordable 5G phone to date at just $169. It's powered by a MediaTek Dimensity 700 chipset paired with 4 GB RAM and 64 GB storage. Its 6.56-inch HD+ display has 90 Hz refresh and TCL's NXTVISION display technology. The main camera is 13 megapixel.
The TCL 40 X 5G is basically the same phone but with a better, 50 megapixel main camera. It will sell for $199.
The TCL 40 XL is only 4G (using a MediaTek G37 chipset) but thanks to that trade-off, it offers a few upgrades for an even lower price. It has a larger screen at 6.75 inches, it has more built-in storage at 128 GB, it has a 50 megapixel camera like the 40 X, and it has stereo speakers. Yet it will sell for just $149.
All three phones have a 5,000 mAh battery, side fingerprint reader, and expandable storage. Each also has an 8 megapixel front camera, 2 megapixel macro camera, and a depth camera for portrait shots. The 40 XL is coming in May while the two 5G models will launch in June. Which US carriers will offer which model(s) is yet to be announced.
Google is bringing its Magic Eraser feature of Google Photos to more users, including all Pixel phone owners and everyone that subscribed to Google One, even on iOS. Magic Eraser lets you "erase" unwanted people or objects in any photo, using AI to fill in the erased area.
Microsoft has added its (in)famous new AI-powered Bing chatbot to several of its mobile apps. The service, previously only available on the web and desktop apps, acts like an intelligent search engine that you can have a complete conversation with. The Bing service is based on ChatGPT from OpenAI. On mobile, Microsoft's Bing app, Edge browser app, and the Skype app now include access to the chatbot in both Android and iOS versions. In Skype, the chatbot can even be added to a group conversation.
At the MWC trade show in Barcelona next week, Qualcomm will demo stable diffusion AI image generation software running completely within an Android phone powered by a Qualcomm Snapdragon processor. The technology generates whole images with only simple text descriptions as input, similar to popular cloud-based services such as DALL-E 2 and Midjourney. By running the software completely on-device, Qualcomm is demonstrating that stable diffusion AI technology is possible on mobile devices without costly cloud infrastructure. Qualcomm's AI research team created the software using Qualcomm's existing AI development stack already available to partners. The demo uses a 1-billion-parameter AI model and goes through 20 steps to generate the final image. It takes 15 seconds to generate a 512x512-pixel image, comparable to services like Midjourney.
Samsung today announced Message Guard, a new security feature that protects Galaxy S23 phones (which go on sale today) against zero-click attacks delivered as images in messages. Samsung will update other Galaxy phones with the feature later this year. Message Guard intercepts incoming images before they reach Samsung Messages and Messages by Google, sandboxing and inspecting the files before they can carry out an attack. Only once Message Guard ensures a file "cannot infect the rest of your device" does it become available to the messaging app for viewing (processing an image for viewing is when this kind of attack can occur.) Samsung also committed to extending Message Guard to third party messaging apps "at a later date".
Samsung has started rolling out an OS update that brings several key features of the new S23 series to older high-end models such as the Galaxy S22, S21, and S20 series. The update is also rolling out for the S21 FE, S20 FE, Z Fold4, and Z Flip4, and soon the Z Fold3 and Z Flip3. The One UI 5.1 update adds Expert RAW features as part of the Galaxy Camera app, bringing new pro-level options and a new Photo Remaster tool. (Only higher-end models will get this feature.) Samsung Notes with Google Meet offers new real-time collaboration tools. The update also includes new connectivity and integration features with Galaxy Book laptops. There's also a new weather widget, and "Modes and Routines have expanded to enable custom wallpapers, ringtones, touch sensitivity and fonts".
Qualcomm has announced the Snapdragon X75 Modem-RF System, the world's first to support 5G Advanced (3GPP release 18). It supports a number of new capabilities in the 5G standard that will improve maximum possible data speeds, and makes a number of other internal improvements to boost performance in various areas. It is the first chipset to support up to five carrier aggregation, and up to ten component carriers in mmWave. It is the first to support FDD+FDD carrier aggregation on the uplink, and FDD MIMO offers up to 50% better uplink throughput. The X75 supports more band combinations than ever, enabling more carrier aggregation (more bandwidth for higher speeds) on more networks. A new, simpler architecture (with a single transceiver for both sub-6 and mmWave) takes up 25% less space on circuit boards and offers 20% power savings. A new 2nd-generation AI processor includes the first Tensor accelerator in a 5G modem, and offers 2.5x the AI processing performance compared to the X70. The improved AI helps keep a stronger link on mmWave connections using beam management and new sensor input. It also brings up to 50% better GPS accuracy. 2nd-generation Smart Network Selection uses on-device learning to help the chip make smarter choices to maintain a connection in challenging areas such as elevators, parking garages, and subways. Naturally the X75 also supports Snapdragon Satellite technology announced recently at CES. The Snapdragon X75 is sampling now and the first X75-based devices should appear in the second half of 2023. The X75 will be integrated into the next flagship Snapdragon 8 chipset, expected in late 2023.
Apple has released security patches for most of its devices and OSes, including iOS, that users should install immediately. They fix several issues, including one where "processing maliciously crafted web content may lead to arbitrary code execution."
Qualcomm's new Snapdragon X35 chipset is designed to bring 5G to a wide variety of non-phone devices, including wearable devices like smartwatches, kids watches, health monitors, and XR glasses. The X35 implements NR-Light, a special flavor of the 3GPP release 17 5G standard optimized for such applications. By de-emphasizing raw data speed, NR-Light enables the X35 to be smaller, simpler, and cheaper. More importantly, the X35 is the most power-efficient modem chipset Qualcomm has ever made; it uses approximately half the power of the 4G LTE Cat. 4 chipsets it is designed to replace. Yet it still delivers faster data speeds than those chipsets, at up to 220 Mbps downlink and 100 Mbps uplink. The X35 also delivers many other benefits of 5G, including low latency, precise positioning, and 5G voice (VoNR). The X35 includes Qualcomm's advanced 5G enhancements such as envelope tracking and Smart Transmit. The X35 benefits carriers with the inherent spectral efficiency of 5G, and by supporting newer mid-band frequencies, so carriers can make better use of their whole spectrum portfolio. The X35 is also backward-compatible with 4G LTE networks. The X35 is designed for devices that can accomodate two antennae, while the X32 is a variant of the same chipset designed for single-antenna devices.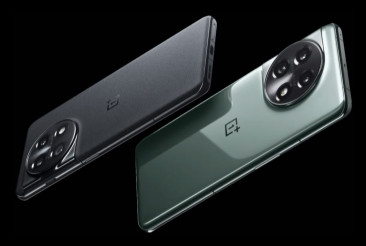 OnePlus today launched its next flagship phone globally. The OnePlus 11 5G builds on the OnePlus 10 series with upgraded specs in most areas. It has unprecedented 80-watt fast charging in the US version (100-watt outside of US), but no wireless charging. The Snapdragon 8 Gen 2 processor supports ray-traced graphics. It's paired with up to 16 GB of LPDDR5x RAM and up to 256 GB of UFS 4.0 storage. Simultaneous dual-band Wi-Fi makes the OnePlus 11 the first phone certified to power upcoming Snapdragon XR glasses. The 3rd-generation Hasselblad camera system includes three rear cameras (main, 2x tele, and wide), all of which have Sony sensors with 32–50 megapixel resolution. A dedicated 13-channel multi-spectral color sensor enables more accurate white balance and saturation. The camera app includes new "TurboRAW" HDR and Hasselblad portrait modes. The 6.7-inch AMOLED display has QHD+ resolution, dynamic refresh up to 120 Hz, and 10-bit color. It's certified for Dolby Vision HDR. The phone also supports Dolby Atmos and spatial audio. Its dual speakers offer 50% better bass response. The body consists of surgical-grade stainless steel and Gorilla Glass Victus. OnePlus promises four years of OS updates and five years of security updates. While the phone has good support for most 4G and sub-6 5G frequency bands used in the US, there "no plans" for the phone to be offered directly by US carriers, according to OnePlus. Pre-orders for this unlocked phone start today, with full availability February 16th. The base model — with 8 GB RAM and 128 GB storage — sells for $699, while $799 gets you 16 GB RAM and 256 GB storage.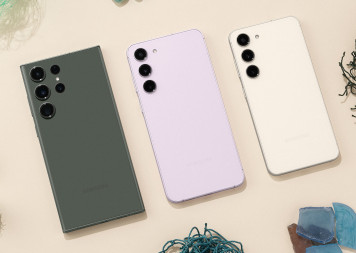 Samsung has officially unveiled its new flagship phones for 2023: the Galaxy S23 series. The S23 and S23+ have modest upgrades over last year's models, while the S23 Ultra has a significantly upgraded main camera. All three models are powered by a custom Snapdragon 8 Gen 2 "for Galaxy" chip, with an accelerated CPU and upgraded GPU compared to the standard Snapdragon 8 Gen 2 powering other flagship phones this year. Samsung will use this chip from Qualcomm in all S23 variants worldwide, instead of using its own Exynos chips in some markets as in past years. The Galaxy S23 Ultra has a 200 megapixel main camera, which can output full 200 megapixel images or use 16-pixel binning for very low-noise photos even in low light. An Astrophoto mode lets users capture the night sky. The main camera also has wider OIS, meaning the camera can now move up to 3 degrees to compensate for hand shake, reducing blur. All three models have an AMOLED display with adaptive refresh up to 120 Hz. On the S23 Ultra, it's a 6.8-inch panel with QHD+ resolution. The edges are curved, although the curve has been reduced compared to the S22 Ultra. The battery stays at 5,000 mAh, but Samsung claims up to 20% better battery life thanks to the more-efficient Snapdragon 8 Gen 2 for Galaxy chip. The Ultra still has an integrated stylus. All three models come with 8 GB RAM standard, although a 12 GB option is available for the Ultra. The Galaxy S23+ and Ultra both come with 256 GB storage standard, up from 128 GB last year. The Galaxy S23 and S23+ both have slightly larger batteries (an extra 200 mAh for each) and upgraded front cameras (now 12 megapixel). The design is more unified across all three models, with the Contour Cut design scrapped in favor of "floating" cameras on matte glass, with the same four color options for all three models: Phantom Black, Cream, Green, and Lavender. All three feature Gorilla Glass Victus 2 (front and back) set in an Armor Aluminum frame. Most other specs and features carry over from the last year's S22 series. This includes dedicated wide and telephoto cameras (3x tele on all, plus a second 10x tele camera on the Ultra). All three also include IP68 water rating, mmWave 5G, Wi-Fi 6E, Bluetooth 5.3, ultrasonic in-display fingerprint reader, fast charging, and two-way wireless charging. The S23+ and S23 Ultra also include UWB and faster wired charging (45W instead of 25W). Like last year, the standard and Plus models have flat FHD+ displays and 50 megapixel main cameras. The Galaxy S23 starts at $800 (128 GB storage; 256 GB also available). The Galaxy S23+ starts at $1,000 (256 GB storage; 512 GB also available). The Galaxy S23 Ultra starts at $1,200 (256 GB storage; 512 GB and 1 TB also available). Pre-orders start today, with widespread availability on February 17th. Pre-orders include a free upgrade to more storage, and pre-orders through samsung.com also include a $100 credit to spend with Samsung. Samsung.com is also offering four additional exclusive colors: Lime, Graphite, Sky Blue, and Red.
Nothing CEO Carl Pei has confirmed that the company's next phone will officially be available for the US market. "We decided to make the U.S. our No. 1 priority in terms of markets," Pei says. The company's first phone, the Nothing Phone (1), has a distinctive pattern of functional light-up elements on the back, but was only sold in Europe and Asia. Even imported, it did not have good support for the frequency bands used by US networks. The Phone (2) will not only support US networks, but be certified by US carriers. The new phone will be "more premium" and launch in late 2023.
Samsung will hold its next Unpacked event next week, on February 1st. The winter Unpacked is usually when the company reveals its next flagship phones, expected to be the Galaxy S23 series. Samsung is offering a $50 store credit to people who place a reservation for a pre-order before February 1st. The credit is toward any additional purchase when placing the pre-order for a phone, not a discount on the phone itself. Samsung will live-stream the event at 10am PT on Wednesday.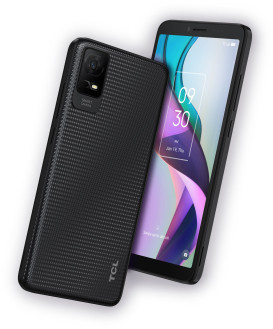 This Thursday, Metro by T-Mobile will start selling the TCL ION X for $119 (for new customers). This entry-level 4G phone has a 13 megapixel camera with automatic scene recognition. It also has a 6-inch display, 3,000 mAh battery, and a headset jack. The MediaTek Helio G25 chipset is paired with 3 GB of RAM. The 32 GB of internal storage can be augmented with up to 512 GB of additional storage via memory card. TCL also recently launched the ION Z with Cricket and US Cellular. The ION Z has even lower-end specs.
The FAA has set June 30, 2023 as the date that planes must have certified 5G-safe radio altimeters to perform low-visibility landings in US airspace. This will allow AT&T and Verizon to operate their new mid-band 5G networks with "minimal restrictions" starting July 2023 in (mostly urban) areas near airports. By February 1, 2024, all planes operating in US airspace must have 5G-safe radio altimeters. The issue is specific to the mid-band (C Band) 5G that was deployed recently by both Verizon and AT&T. Those companies have voluntarily agreed to restrict their mid-band 5G deployments near airports to address the issue temporarily. As airlines and air cargo companies meet these new FAA deadlines, those restrictions can be removed. While many US planes are already 5G-safe — by design or thanks to recent retrofits — the FAA estimates that approximately 820 US-registered aircraft still need new radio filters to become compliant, while 180 will require a full radio altimeter replacement. Even after February 1, 2024, there will still be a list of specific airports where the rules are slightly different. The FAA is also working on a new, even stricter standard for radio altimeter performance, which may replace these complex "interim" rules.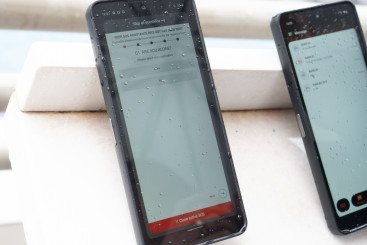 Both Bullitt and Qualcomm have just announced new solutions for putting satellite connectivity in Android phones. Both services offer full two-way messaging for non-emergency use, in addition to an SOS service. Both systems are already operational and the companies were doing live demos here in Las Vegas. I checked out both demos and talked with company executives about the details. While the basics are similar, there are a lot of small but important differences. Read on for a full breakdown of how these services differ and how well they work. I'll also explain how they differ from competing services from Apple, T-Mobile/SpaceX and AST.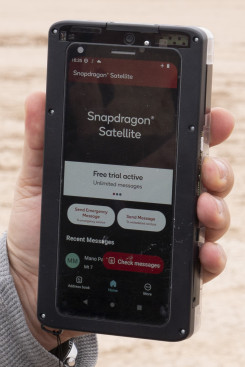 Qualcomm has revealed Snapdragon Satellite, the company's solution for connecting Android phones directly to satellites for truly global coverage. The feature uses the Iridium network, a satellite constellation that has has been in operation for 25 years. As a polar LEO (low-earth orbit) constellation with inter-satellite links, Iridium offers full global coverage, even mid-ocean and in polar regions. The low-bandwidth data channel is designed to support basic 2-way messaging. It works in two specific modes: emergency and "premium". The emergency SOS feature is designed and supported by Qualcomm and Garmin. When a user tries to dial 911 outside of cellular coverage, the phone automatically asks if you'd like to use the satellite messaging feature to contact emergency services. This routes your messages through the same call centers as Garmin's InReach service, which already offers service worldwide. Manufacturers can also implement an SOS button wherever they like in software (or hardware) to trigger the feature. Like Apple's version of this technology, it sometimes (but not always) requires aiming, which the phone automatically guides you through if necessary. However Qualcomm claims several advantages over Apple's solution: it can send much longer messages, and they are sent and received much faster (3 seconds, on average). Users must manually check for new messages to receive them, which is rate-limited to every 30 seconds. Qualcomm expects the emergency feature to be very affordable or possibly even free on some phones. The "premium" service for non-emergency use will cost more. This can either be integrated with SMS or added to a third-party messaging app. It will be up to manufacturers to determine how this feature is implemented and priced. The already-announced Snapdragon 8 Gen 2 chipset includes support for Snapdragon Satellite, (though not all phones with that chip will necessarily support the feature). Iridium uses the L band, which is near 1,600 MHz. This is close enough to GPS/GNSS and cellular mid-band frequencies that it can share one of those existing antennas in a phone, requiring only the most minimal extra radio components to implement. Multiple manufacturers are planning to launch phones with Snapdragon Satellite in the second half of the year.
Phone maker Bullitt has teamed up with a number of partners to create its own two-way satellite messaging service. An upcoming Motorola Defy-series phone (made by Bullitt) will support the new service and launch in the US soon. Bullitt is offering the service to other manufacturers as well. The Motorola Defy phone will use a MediaTek add-on modem chip that supports NTN (non-terrestrial network) communications. Bullitt is relying on Skylo to provide the satellite service, with is powered by "existing licensed GEO satellite constellations, such as Inmarsat and others." Bullit has created it own messaging app for the service. The app will try using cellular or Wi-Fi networks when available, but fall back to satellite. An emergency SOS service will be free for the first year, and is backed by critical event response specialists FocusPoint International. Subscription plans start at $5/ month for 30 non-emergency messages. SOS messages do not count against the bucket, and shorter messages (including location check-ins) count as fractional messages. When texting other people for non-emergency use, the other person receives a standard text message, but must download a free app to reply and have it relayed by satellite. The app will be available for both Android and iOS. Only the user of the satellite-capable phone is charged for satellite messaging. The service is launching first in the US and Europe, and only provides coverage in launched regions. It reaches far offshore, but not in the middle of the oceans nor polar regions. When in satellite-only coverage, messages via the service are received automatically, unlike some competing solutions. Users should usually not be required to aim the phone to connect to a satellite.
More obscure book titles will now be available in audiobook format in Apple Books thanks to a new AI-powered digital narration service. Commissioning voice actors and producing audiobooks can be expensive, so typically only very popular, mainstream books get the audio treatment. This new service makes audiobooks practical for independent publishers and smaller titles. In Apple Books, such titles are already available and carry the label "Narrated by Apple Books".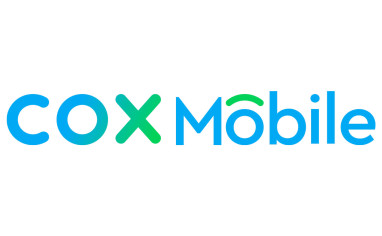 Cable company Cox has formally launched its mobile service, Cox Mobile. Like Comcast's Xfinity Mobile, Cox Mobile is only available to customers of Cox home internet service. Rather than a bundle offering, customers will receive a separate bill for the mobile service. The service is available via two different plans: "Pay As You Gig" is priced at $15/GB of data, while Unlimited is $45/month. Both plans include unlimited talk and text, as well as 5G. Customers can easily switch between the two pricing options as often as they like, with no limits, commitments, or activation fees. Cox Mobile offers a full lineup of Samsung phones, from entry-level to the Z Fold. Cox is operating as an MVNO, using Verizon's 5G and 4G network. Cox operates its cable/internet service in 18 states.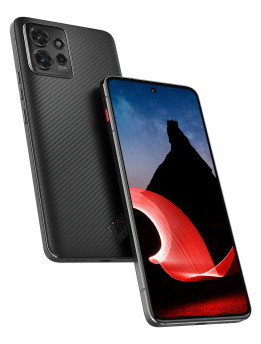 Motorola's newest phone is the Lenovo ThinkPhone, a mobile phone designed to appeal to business customers and integrate seamlessly with Lenovo ThinkPad laptops. The ThinkPhone has high-end specs, a durable body, and extensive security features. A full array of connectivity features with ThinkPad laptops includes Instant Connect seamless discovery when nearby, Unified Clipboard, drag-and-drop file sharing, and Instant Hotspot with 5G. Android apps can be opened on the laptop, including launching with one click from Unified Notifications. Advanced Webcam lets you use the phone's 50-megapixel camera for higher-quality online meetings. Other phone specs include a Snapdragon 8+ Gen 1 processor, 8–12 GB RAM, 128–512 GB storage, 6-inch FHD+ OLED display, Wi-Fi 6E, and USB 3.1. It has a 3,000 mAh battery, 68-watt fast charging (68W charger included), and wireless charging. It comes with Android 13 and four years of security updates. A secondary rear camera offers 13 megapixels of 120º wide-angle, while the front camera is 32 megapixel. An aircraft-grade aluminum frame, Kevlar-like "lightweight aramid fiber that's stronger than steel", and Gorilla Glass Victus give the phone durability as well as an IP68 rating for proper water resistance. In addition to ThinkShield and advanced enterprise mobile device management, the ThinkPhone comes with Moto KeySafe, "a separate processor ... that adds an additional layer of security to better protect the most sensitive data in the smartphone. It isolates PINs, passwords, and cryptographic keys, storing them in a tamper-resistant environment protecting the data from the inside out." The ThinkPhone will be available to US business customers and unlocked online "in the coming months". Pricing was not announced.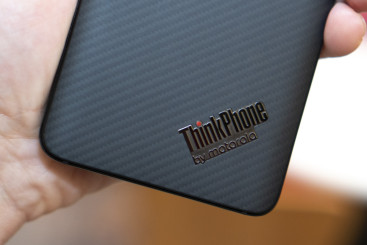 Motorola has a new phone specifically for "business" folks. It's a high-end phone with a design inspired by Lenovo's ThinkPad laptops. The Lenovo ThinkPhone by Motorola has the full range of enterprise software you'd expect, plus it's built to last with a durable body. Motorola has expanded the capability of its Ready For software to create seamless links between the ThinkPhone and a ThinkPad laptop. So what's it like in person? Read on for our first impressions.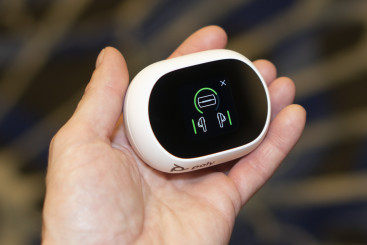 A new category of Bluetooth earbuds has popped up: buds that are certified by Microsoft to offer the best audio quality when used with its popular Teams video conferencing service. Most obviously, these buds come with a USB dongle that plugs into your PC. But they also have new levels of advanced features not found in any Bluetooth earbuds before. So what does certification mean? Is it a gimmick? Are these new "enterprise grade" earbuds just a play to drain expense accounts, or are the fancy features worth it for professionals who lead a lot of video meetings? We talked to Jabra and Poly to find out, and checked out their respective entries in this category (the Jabra Evolve2 and Poly Voyager Free 60+). Read on to find out what we learned, and our first impressions.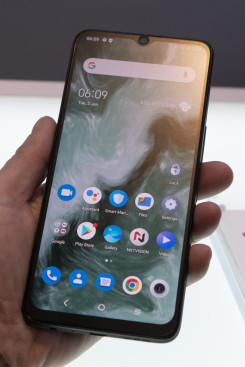 TCL is showing off a concept phone at CES that it calls the NXTPAPER Phone, a phone that implements the paper-like display technology the company has put in some of its recents tablets. Unlike almost all other phones on the market today, the display surface has a matte finish, somewhat like paper, instead of the usual glossy glass. So how does it feel, how does it work, and how does it look in person? We break it down for you in this hands-on. Read on for our impressions.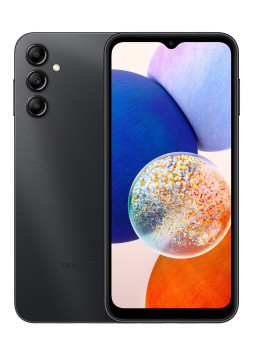 Samsung has unveiled the Galaxy A14 5G, its most affordable 5G phone to date. The new phone shares most specs with its predecessor, the Galaxy A13 5G. The biggest upgrade is the front camera, which goes from 5 megapixel to 13 megapixel. The display is also slightly larger at 6.6 inches. Other features remain the same, including a 50 megapixel main camera, 5,000 mAh battery, and a fingerprint reader. Cricket's price is $190, while AT&T is offering the phone for $2/month over 36 months (to both new and existing customers, no trade-in required. Both brands will start selling the phone on January 13th.
More articles in the Archive ›
What do you want to hear about? We're already working on a number of articles for the coming months, but we want to write about the things you're most interested in. So sound off: tell us what you want to know more about!