Recent Archive
In the coming weeks Asus will announce the ROG Phone II, a new high-end gaming phone. Asus has revealed one detail is advance: it will use the just-announced, top-end Snapdragon 855 Plus chipset from Qualcomm.
Qualcomm today announced the Snapdragon 855 Plus, a higher-performance version of the company's flagship Snapdragon 855 chipset for phones. With a more powerful CPU and GPU, it's designed for high-end gaming phones coming out later this year. The 855 Plus is based on the same Kryo 485 CPU and Adreno 640 GPU as the standard 855, but the CPU top clock speed has been boosted from 2.84 GHz to 2.96 GHz, and the GPU offers "a 15% increase". The chipset is paired with a suite of gaming-oriented software features to make the "Snapdragon Elite Gaming Experience". The software suite includes Game Jank Reducer, Game Fast Loader, Game Anti- Cheat Extensions, and more.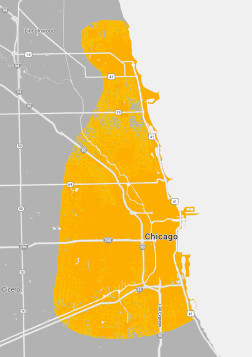 Sprint is launching its 5G network in Chicago this week. Utilizing the company's 2.6 GHz (band 41) spectrum, the network offers better coverage and building penetration than the mmWave 5G networks launched by other companies in Chicago to date. The coverage area reaches from the historic IL-64 in the north to Stevenson Expressway in the south, and as far as California Avenue in the west. It covers 700,000 people. Chicago joins Atlanta, Dallas-Fort Worth, Houston, and Kansas City among Sprint's 5G cities, and the company promises to launch 5G in Los Angeles, New York City, Phoenix, and Washington, DC "in the coming weeks". Sprint customers in Chicago will be able to buy a 5G device starting Friday, July 12th. Sprint currently offers the LG V50 ThinQ 5G and Samsung Galaxy S10 5G.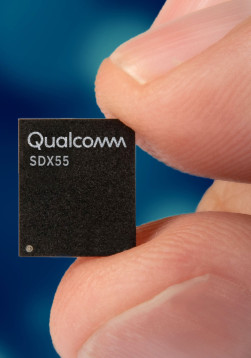 Qualcomm and T-Mobile have successfully completed the first data call using Qualcomm's X55 modem, the first 5G chip for phones to support all 5G networks to be launched in the US in 2019, including T-Mobile's band 71 (600 MHz). All 5G phones currently on the market in the US use the X50 chip, which only supports mmWave bands and TDD bands such as Sprint's band 41. mmWave bands offer high speeds, but short range and poor building penetration. US carriers will only offer mmWave 5G in central areas of major cities. T-Mobile and AT&T will offer broader 5G coverage using sub-6-GHz FDD bands later this year, and the first phones in the US to support those networks will use this new X55 chip.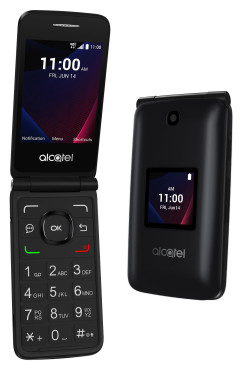 Verizon today started selling the Alcatel Go Flip V, a close cousin of the similar-looking feature phone Alcatel offers on other US carriers as the Go Flip, MyFlip, QuickFlip, and Cingular Flip 2. Unlike those other models — which run KaiOS — the Go Flip V runs custom software based on AOSP (open-source Android), with more memory (both RAM and storage) to support the more-demanding software. (Like other feature phones based on AOSP, it cannot run third-party Android apps.) Other than the software and memory, the phone's features match related models on other carriers, including the large 1.44-inch outer color display, 2.8-inch main display, large buttons, 2-megapixel camera, HD video capture, memory card slot, mobile hotspot, 3.5mm audio jack, and Wi-Fi. The Go Flip V also supports HD Voice, Voice over LTE, Voice over Wi-Fi, RTT, TTY, and M4/T4 hearing-aid compatibility.
At today's FCC meeting, the Commission voted to approve two actions that will open up four radio frequency bands to new 5G service. Three of the bands are ultra-high mmWave frequencies near 40 GHz, while the fourth is mid-band, near 2.5 GHz. For the three mmWave bands, today's action finalized the rules for Auction 103, which will allow companies to bid on licenses for Upper 37 GHz, 39 GHz, and 47 GHz bands. Auction 103 will commence on December 10th, 2019. The 39 GHz band was first auctioned off in 2000, with some of those licenses ending up in the hands of Verizon and AT&T via sales and acquisitions. However some 39 GHz licenses remain privately-owned, but unused. Auction 103 will include an incentive auction component to facilitate the sale of those licenses to companies that will use them. The 2.5 GHz band was originally set aside for educational TV broadcast service, which never took off. Today the FCC voted to remove rules requiring the band be owned by education institutions and used for educational purposes. Existing license holders will be able to lease out the spectrum, making it available for commercial 5G. Many licenses in the band remain unsold, which the FCC will auction off, after giving priority to Tribal Nations. The 2.5 GHz band is near the band 41 that Sprint already uses for 5G service. It has better range and building penetration than mmWave bands.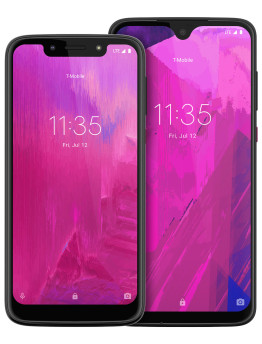 T-Mobile's 3rd generation of own-brand REVVL phones have larger, notched screens, fast charging, and modest spec upgrades all around. Dubbed the REVVLRY and REVVLRY+, these mid-range phones ship July 19th. The larger REVVLRY+ has a 6.24-inch, full-HD screen with a small notch. It has a 27W fast charging, Snapdragon 636 processor, 4 GB of RAM, 64 GB storage, and Cat. 12 LTE. It has a 16+5-megapixel dual rear cameras and a 12-megapixel selfie camera. It will sell for $350. The smaller REVVLRY has a 5.7-inch HD display with a large notch. It also has 10W fast charging, Snapdragon 632 processor, 3 GB of RAM, 32 GB of storage, Cat. 6 LTE, and a 13-megapixel camera. It will sell for $200. Both phones have a 3,000 mAh battery, fingerprint reader, basic water resistance, and Android 9 (Pie).
AT&T will enable free automatic fraud blocking and suspected spam-call alerts to all mobile lines by default over the coming months. It will be applied to all new lines going forward, and to existing lines "over the coming months". The features have been available since last year as an option. Last month the FCC issued a ruling allowing companies to opt customers into such tools by default, and now AT&T is doing just that. Existing customers can get the features today by downloading AT&T Call Protect or turning it on in myAT&T account settings.
Qualcomm today announced a new Snapdragon chip to power the most affordable Android phones. The Snapdragon 215 replaces the 210, and offers greater performance in a number of key areas. As the most affordable Snapdragon chips, the 200 series sets the bar for the minimum amount of performance in $100 phones. The 215 has a number of firsts for the 200 series, including: support for NFC, Hexagon DSP for low-power processing of audio and sensor data, full-HD video capture, Wi-Fi 802.11ac, dual ISP for dual camera support, 64-bit CPU, and support for screens up to 1560 x 720 resolution. The CPU is up 50% faster compared to the 210, and the Adreno 308 GPU offers up to 28% faster graphics. The 215's X5 modem supports Cat 4 LTE. The chip also supports Qualcomm Quick Charge 1.0.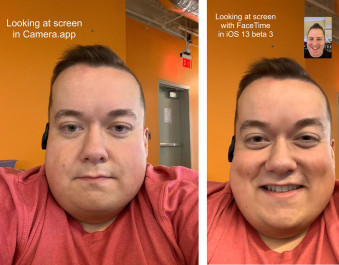 The latest beta version of iOS 13 includes a new feature in FaceTime called Attention Correction, which subtly alters the image of your face in real time to make it look like you're looking into the camera even when you're looking down at the screen to see the other person. It only seems to work on the very newest generation of iPhone models, (Xs, Xs Max, and Xr, but not the original iPhone X,) indicating that the feature may require the A12, Apple's newest processor chip.
Samsung just launched Bixby Marketplace, which lets users add third-party "capsules" to their Bixby Assistant. The Marketplace includes a variety of convenience-enhancing capsules such as Google Maps, Spotify, iHeartRadio, NPR, and Yelp, across categories such as Productivity, Communication, Travel and transportation, Food and drink, Local, Music and audio, Shopping, and Business and finance. Installed capsules can be summoned by name to perform specific actions. Users can also customize Bixby with a "preferred capsule" for certain actions, so that "Get me a ride to San Francisco airport" will use the Lyft capsule, for example. The Marketplace lets users search for capsules by category, keyword, or developer, and includes a curated section of staff picks.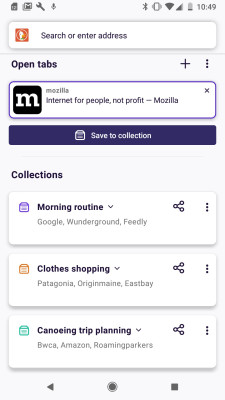 Mozilla has released a preview version of a completely revamped Firefox browser app for Android. Firefox Preview uses Mozilla's own GeckoView web rendering engine instead of Google's Blink. This enables Tracking Protection by default, which keeps advertisers and bad actors from tracking your activity across different web sites. Mozilla also promises speeds up to twice as fast. GeckoView and Tracking Protection debuted in the minimalist Focus browser app. Mozilla is now folding these features into its more full-featured Firefox browser. Firefox Preview also includes Collections, which lets users define a set of web sites to open at once, such as "morning routine" or "travel planning". Firefox Preview is available now, and with the final version available as the Firefox app this fall.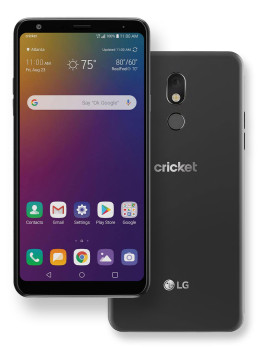 Cricket launched the LG Stylo 5 today, an update to LG's affordable, large-screen phone with a stylus. Compared to last year's Stylo 4, the new model has Android 9 (Pie) and a slightly larger battery at 3,500 mAh. The Stylo 4 was offered by many US carriers, and FCC filings reveal that the Stylo 5 may also be offered by Sprint, T-Mobile, Metro, and Verizon. The Stylo 5 looks much like the 4 and has many specs in common, including a 6.2-inch full-HD display, 13-megapixel main camera, USB-C connector, 32 GB storage, and a memory card slot. Cricket is selling the Stylo 5 for $230. The Blonde Rose color is a Cricket exclusive; the company is also offering the phone in Platinum Gray.
The Google app for iOS and Android now makes it easier to search for animated GIFs and share them directly to popular messaging apps. When searching for "excited gif", for example, a new "share GIFs" section in image results will show GIFs based on how likely they are to be shared, and include a "share" button that connects directly to apps including Whatsapp, Android Messages, Gmail, and Hangouts. The feature is also available in when searching Google in Chrome on Android.
AT&T has launched mmWave 5G service in Las Vegas, bringing the total number of AT&T 5G cities to 20. AT&T's 5G network is so far only available to business customers.
Verizon's 5G network launches today in Denver, and will launch in Providence on Monday, July 1st. The two cities join Chicago and Minneapolis for a total of four cities where the company offers 5G service. The networks only cover the most central areas of each city. Because Verizon's 5G network only uses mmWave frequency bands, each "tower" only covers a few hundred feet and the signal does not work well indoors. But mmWave can offer higher peak data speeds than is possible with lower (sub-6-GHz) frequency bands. Verizon has promised to launch 5G in "30-plus" cities by the end of 2019. The company offers multiple 5G phones: the Samsung Galaxy S10 5G, LG V50, as well as the 5G Moto Mod for the Moto z3 and z4. Verizon offers its 5G phones to all customers nationwide.
The FCC has granted Verizon's request to lock phones that it sells for a period of 60 days from the date they are activated. This type of lock keeps phones from being used on another company's network and was explicitly prohibited by the FCC as a condition of Verizon's license for band 13, the cornerstone of the company's 4G LTE network. The FCC's new waiver from that rule requires that phones be unlocked automatically at the end of 60 days, even if the customer has not requested it or still owes money on a device payment plan. The 60-day lock is intended to deter device fraud and identity theft. Verizon claims handset fraud cost the company $190 million last year.
Mobile service provider Visible is removing the 5 Mbps data speed cap that it launched with. Visible offers unlimited service on Verizon's network for $40/month. New and existing customers will get the un-capped, faster data speeds for as long as they remain customers; the company may re-impose speed limits at a later date for customers signing up after that date. Visible is also offering $20 referral bonuses, and $20 off the first month of service for new customers. The company has no physical locations, offering activation, support, and all customer interactions via its app. Visible is compatible with most iPhones as well as the Samsung Galaxy S9(+), Google Pixel 3 (XL), and the Visible R2. The company is adding support soon for the Pixel 3a (XL) and Moto g7 Power.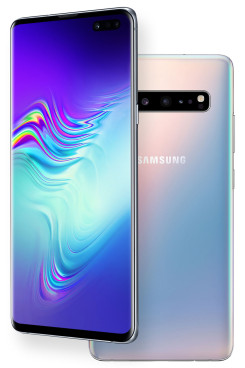 In a surprise move, T-Mobile is launching its first 5G phone and a limited 5G network ahead of schedule. The 5G network is currently only using mmWave spectrum (both 28 GHz and 39 GHz), which offers high speeds but limited coverage. It's available in parts of six downtown areas: Atlanta, Cleveland, Dallas, Las Vegas, Los Angeles and New York. T-Mobile has published coverage maps showing where customers can expect mmWave 5G service outdoors. The company's first 5G phone will be the Samsung Galaxy S10 5G, available this Friday, June 28. The S10 5G only supports T-Mobile's mmWave 5G launching this week, not the sub-6-GHz 5G that will form the bulk of T-Mobile's 5G coverage later this year. The Samsung Galaxy S10 5G will be available in select stores in the six cities with 5G service for $1,300. Well-qualified customers can finance it with no interest for $550 down plus $31.25/month for 24 months. T-Mobile does not charge extra for 5G service.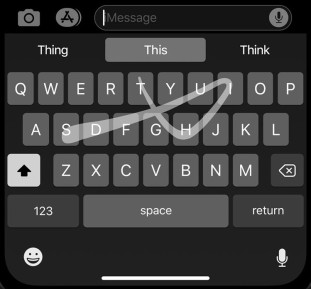 Apple has made a public beta available of iOS 13, the next major version of the software that powers iPhones. Major new features include swipe gesture typing, a new version of CarPlay, Dark Mode, richer Maps content, a new Shortcuts app, audio sharing, and smarter AR. Also, apps load faster and Siri has a more natural-sounding voice that's easier to understand. The beta software is available today for users who opt in to Apple's beta testing program. The final version is expected this fall.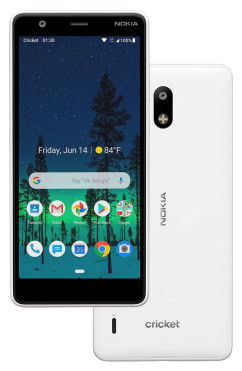 Cricket has started selling the Nokia 3.1 C, a more-affordable version of the Nokia 3.1 Plus that Cricket launched in January. Like its higher-end sibling, the 3.1 C has a tall (2:1 ratio) HD display, USB-C connector, Android 9 (Pie), 32 GB of storage, and 2 GB of RAM. It has a 5.5-inch display, 2,990 mAh battery, a single 8-megapixel rear camera supporting Motion Photos, and a 5-megapixel selfie camera. It's powered by a Qualcomm Snapdragon 429 processor. It also has a 3.5mm audio jack, FM radio, and memory card slot. Nokia's web site also now lists an identical model called the 3.1 A, implying that Cricket's parent company AT&T will also offer the phone.
PCMag has completed its annual nationwide test of mobile networks, and found that, for the first time in six years, AT&T's network is faster, on average, than Verizon's. AT&T won or tied in 15 out of 30 cities, and won or tied in every rural region. All four national networks improved year-over-year in both speed and reliability, but AT&T improved the most. PCMag's testing utilized a custom rig of Samsung Galaxy S10 phones driven across 30 major US cities and six rural areas. In each city, analysts stopped by more than a dozen locations, testing downloads, uploads, latency, reliability, and consistency every two minutes.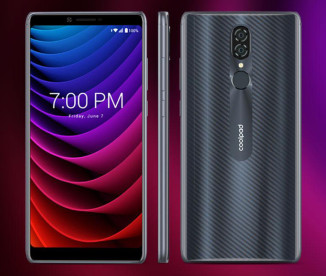 Boost Mobile now offers the Coolpad Legacy, a $100 Android phone with a premium metal design, a huge 6.36-inch screen, and several features not usually found on phones in that price range. Metro by T-Mobile launched the Legacy a month ago for $130 (now $180). The phone has a fingerprint reader, full-HD display with 2:1 aspect ratio, 4,000 mAh battery, Quick Charge 3.0 fast charging, USB-C connector, and Android 9 (Pie). It also offers dual rear cameras, FM radio, and dual-band Wi-Fi. It's powered by a Snapdragon 450 processor, with 3 GB of RAM, 32 GB of storage, and a memory card slot. Boost already offers the lower-end Coolpad Illumina, which has since been renamed "Legacy Go".
The miniature Palm Android phone — originally a Verizon exclusive — will be available unlocked for $350 in August. With LTE 2/4/5/12/13/66, it's compatible with AT&T, T-Mobile, Metro, and Verizon.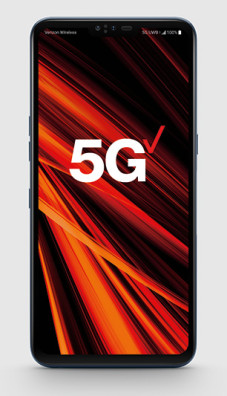 Verizon will launch its second phone with integrated 5G — the LG V50 ThinQ 5G — for all customers on June 20th. As with the Samsung Galaxy S10 5G, Verizon isn't restricting sales to areas where 5G service is available, as Sprint has done. Verizon is selling the phone for $1,000, or $41.66/month for 24 months. For a limited time, Verizon is waiving the $10/month 5G access fee. Verizon's 5G network uses mmWave frequencies and is currently available in part of Chicago and Minneapolis, with another 28+ cities coming by the end of the year.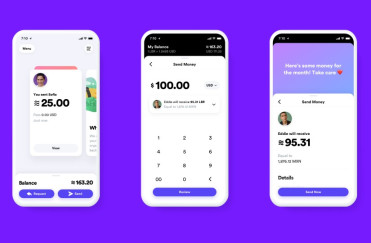 Facebook today announced Libra, a new digital currency that aims to combine the best features of other cryptocurrencies in order to be more consumer-friendly. The currency will be administered by the Libra Association, a new non-for-profit based in Geneva. Founding members include Facebook, Mastercard, Visa, PayPal, Stripe, eBay, Lyft, Spotify, Uber, Vodafone Group, and Coinbase, as well as non-profit and academic members. Facebook's new Calibra subsidiary will create a Libra wallet app. The Calibra wallet will not require a Facebook account and Calibra will not share transaction data with Facebook. Third parties will also be able to create their own Libra wallet apps. Users will be able to exchange local currency for Libra (and vice versa) through these wallet apps, and at physical locations. The local currency will be transferred to the Libra Association to provide 100% backing for Libra currency. Interest on those deposits will pay for operating expenses, investments in the ecosystem, engineering research, and grants to non-profits and other organizations. Excess interest will be distributed to founding members. Libra transactions won't carry the high fees that credit cards do, although a small (less than one cent) transaction fee will deter certain spam and denial attacks. The symbol for the Libra is ≋ (three wavy lines). The value of a Libra is tied to a basket of deposits in historically stable international currencies, which can be rebalanced to keep the Libra stable. The Libra's starting value will be close to one dollar, euro, or pound. Libra is much faster and more efficient than Bitcoin, able to handle 1,000 transactions per second and designed to scale much higher. When a transaction is submitted, each of the Libra nodes, run independently by Libra Association members, runs a blockchain calculation. Two-thirds of the nodes must come to consensus that the transaction is legitimate for it to be executed and written to the blockchain. Facebook's Calibra will implement Know Your Customer rules in the sign-up process to prevent fraud, requiring a government-issued photo ID, for example. The Libra Association will incentivize other wallet providers to do the same. Libra is launching a limited test network today. When Libra launches to consumers in the first half of 2020, Facebook will launch Calibra as a standalone wallet app, but also as a feature within Facebook Messenger and WhatsApp on both Android and iOS.
Google will offer its own RCS service for Android users on networks that have not yet launched RCS. RCS is an open industry standard for enhanced messaging, designed to replace SMS and MMS. It offers many of the features of Apple's iMessage, such as read receipts, high-quality attachments, and typing indicators. Most new Android phones support RCS via Google's Messages app and its Chat feature, but it requires support on the network side. RCS was designed so that network operators could launch RCS support on their own networks, but most operators have been slow to adopt RCS. Sprint has launched it. T-Mobile has also launched it, but does not yet support it on all Android phones. Verizon has launched it for Pixel phones and promised greater support in 2019. AT&T does not yet support the Universal Profile that makes it RCS standard and interoperable between networks. RCS servers can be located anywhere on the Internet, though, so Google is launching its own. Google is rolling out the service on a country-by-country basis, starting with the UK and France this month. When available, Android users without an active RCS service will see a new prompt when opening the Messages app, asking if they want to opt in to Google's RCS service. Google has pledged to delete message content from its servers as soon as message delivery is confirmed.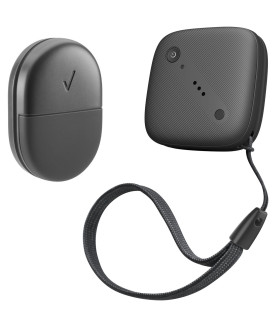 Sprint and Verizon both recently started offering standalone GPS tracker devices that can report their exact position using cellular networks. AT&T already offers such a device. The devices use the new LTE Cat-M1 technology designed specifically for small, low-power devices that only need to transmit small amounts of data. Unlike Bluetooth-based tracking tiles, they do not need to be near the phone viewing the location, although the tracker device does need to be within the coverage area of the cellular network it's associated with. All of the tracker devices are roughly the size of a matchbook, are water-resistant, include Wi-Fi for enhanced location accuracy and efficiency, and have multi-day battery life. They are designed for tracking kids, pets, vehicles, and luggage, for example. Sprint's Tracker is made by Coolpad and features a light sensor and speaker. Its battery lasts 3-10 days and it's rated IP67 for dust and water. Sprint is charging $60 for the tracker and $5/month for service. The Verizon Smart Locator has battery life up to five days and an IP67 rating. Verizon charges $100 for the tracker with one year of free service, after which service is $3/month. AT&T offers the Samsung SmartThings Tracker, which has battery life up to one week and an IP68 rating. AT&T charges $100 for the tracker which includes one year of service. After the first year, service on the AT&T network is offered through Samsung, and runs $5/month or $50/year.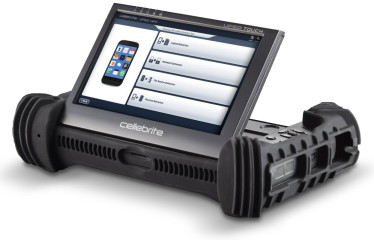 An Israeli company that supplies law enforcement agencies worldwide announced that the newest version of its tool to access locked phones can access almost any smartphone, including Apple devices running iOS 7-12.3 and most Android phones. The company, Cellebrite, promises that its new UFED Premium device offers nearly complete access to Apple devices and "flagship Samsung devices", as well as support for accessing the file system on "popular device models from Motorola, Huawei, LG and Xiaomi." The company boasts that its device lets law enforcement "Bypass or determine locks and perform a full file system extraction on any iOS device, or a physical extraction or full file system (File-Based Encryption) extraction on many high-end Android devices.... gain access to 3rd party app data, chat conversations, downloaded emails and email attachments, deleted content and more". Apple has added features to iOS in recent years to thwart this kind of access, and is rolling out iOS 13 this summer and fall.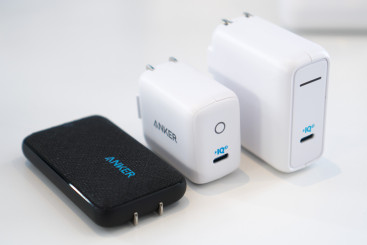 Anker continues to crank out a steady stream of universal chargers, batteries, and similar accessories that are at the leading edge of functionality and small form factors. Their latest PowerPort chargers offer high-power USB-C charging in tiny packages, now with flip plugs for even more portability. They're compatible with all Android fast charging techs, as well as iPhone, via Anker's Apple-certified USB-C-to-Lightning cable. We checked them out in person.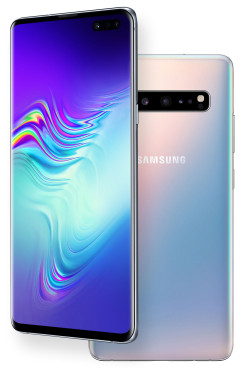 Sprint will offer its second 5G phone — the Samsung Galaxy S10 5G — on June 21 for $1,300. Sprint is offering a $250 discount for customers who pre-order, which is available starting today. Customers choosing a Sprint Flex Lease will pay $40.28 per month after the $13.89/month credit from the $250 discount. The phone is available only in markets where Sprint has launched its 5G network, which currently includes Atlanta, Dallas, Houston, and Kansas City. 5G markets launching "in the coming weeks" are Chicago, Los Angeles, New York City, Phoenix, and Washington, DC. The S10 5G joins the LG V50 in Sprint's 5G phone lineup. Sprint also launched the new, mid-range Samsung Galaxy A50 today.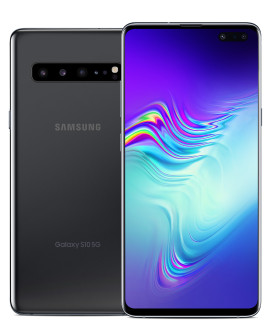 AT&T is launching its first 5G phone on June 17th, but only for business customers and a select group of developers. The company will offer the Samsung Galaxy S10 5G to customers on the new AT&T Business Unlimited Preferred plan, which includes 5G service. For a limited time, businesses can order the Galaxy S10 5G with 256 GB of storage through their AT&T account representatives for the discounted price of $1,000. The phone can access AT&T's mmWave 5G network, which is available today in "very limited parts" of 19 cities, with plans to reach parts of at least 30 cities. The phone cannot access 5G service at lower (sub-6 GHz) frequencies that AT&T has promised to launch by the end of the year. The company is also offering a group of developers a Galaxy S10 5G with free service through the end of the year.
Google posted a photo teaser of the next, unannounced Pixel phone today on the official Twitter account for Google's own-brand hardware. It features a large square camera bump that appears to contain three cameras — two large and one small — and a flash. The back appears to be otherwise featureless black glass. The Pixel 3 and 3 XL were announced in early October of last year, and a cheaper Pixel 3a models were announced just a month ago.
A group of ten states is suing to block the proposed merger of T-Mobile and Sprint. The action is led by New York State Attorney General Letitia James and California Attorney General Xavier Becerra. James outlined the crux of the states' argument in a tweet, saying "The merger would deprive customers of the benefits of competition & drive up prices for cellphone services." Today's action follows an investigation by the attorneys general, which "found that many of the claimed benefits [of the proposed merger] were unverifiable and could only be delivered years into the future, if ever. By contrast, if the merger were to go through, the combined company would immediately have the power and incentive to raise prices." "Additionally... the ten states are concerned that further consolidation at the carrier level would lead to a substantial loss of retail jobs." The complaint was filed in United States District Court for the Southern District of New York.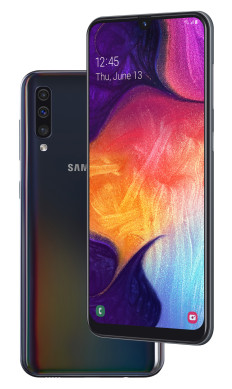 Samsung will bring more of its mid-range Galaxy A Series of phones to the US this summer, including the A50, A20, and A10e. Various A Series phones will be available from all major US carriers, starting with the A50 from Verizon this Thursday. The A50 has 25-megapixel cameras on both the front and back, plus wide and depth cameras on the back. Its 6.4-inch, full-HD+ Super AMOLED display has a small notch and in-display fingerprint reader. It also has a 4,000 mAh battery, fast charging, NFC, and 4 GB of RAM. Verizon will offer the Galaxy A50 for $350. Other major US carrier will offer A Series phones including the A20 and A10e. The A20 offers a 6.4-inch notched display, 4,000 mAh battery, fast charging, and 13-megapixel main camera for $250. The A10e offers 5.8-inch notched display, 3,000 mAh battery, and 8-megapixel main camera for $180. The first A Series phone for the US was the Galaxy A6, which was launched by AT&T, T-Mobile, and Sprint last fall .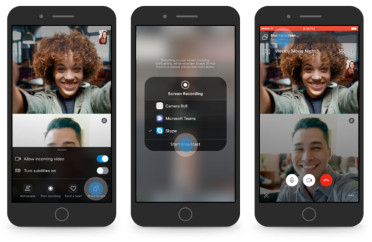 The Skype app for iOS and Android now supports screen-sharing in video calls. Microsoft announced the launch of the feature this week, after making it available to beta testers a few weeks ago. The feature lets you share whatever is on your phone's screen, including other apps, with the person on the other end of the video call. Skype also tweaked its video call interface with a new design and the ability to hide all controls during a call.
Apple announced changes to its App Store rules, mostly to tighten data privacy across the board. But Apple, for the first time, added special exceptions to its rules for apps providing parental controls, most of which require much deeper, more sensitive access to software APIs in order to be effective. Parental control apps have long made use of MDM (mobile device management) APIs, which were originally intended for use within organizations, for enforcing company policies on company devices, for example. In April, Apple removed many parental control apps from the App Store for improper use of MDM APIs. The new rules allow MDM use by "in limited cases, companies utilizing MDM for parental controls. MDM apps may not sell, use, or disclose to third parties any data for any purpose, and must commit to this in their privacy policy." Apple added similar new language to its policy on VPN APIs, allowing "certain types of apps — such as those for parental control, content blocking, and security — from approved providers." Other changes restrict the use of user data, even anonymous data. Another new rule prohibits apps that "facilitate purchase of ammunition."
The FCC today announced the results of its recent auctions of mmWave radio bands for 5G services. AT&T and T-Mobile were the big winners, both scoring 24 GHz licenses covering most major US cities, including New York, Los Angeles, Chicago, San Francisco, Philadelphia, Baltimore, Washington, Houston, Seattle, Boston, Dallas, Miami, Phoenix, Atlanta, Detroit, San Diego, Orlando, Minneapolis-St. Paul, Las Vegas, Denver, Portland, and San Antonio. AT&T and T-Mobile focused on 24 GHz while Verizon focused on 28 GHz. AT&T spent nearly $1 billion on 24 GHz licenses covering 383 markets. T-Mobile spent $803 million for 24 GHz licenses covering 400 markets, but also $39 million for 28 GHz licenses covering 864 small markets. Verizon spent over $505 million on 28 GHz licenses covering 863 markets, most of which are smaller cities and towns. US Cellular split its winning bids evenly, with $129 million for 28 GHz and $127 million for 24 GHz. Auction 101 was for the 28 GHz band and raised over $700 million in net bids with 33 bidders winning a total of 2,965 licenses. Auction 102, for the 24 GHz band, raised over $2 billion in net bids with 29 bidders winning a total of 2,904 licenses.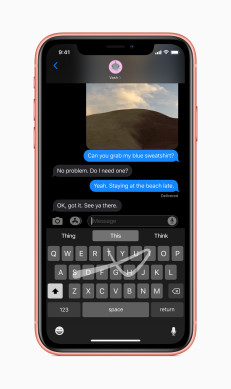 Apple today announced iOS 13 with a long list of new features for iPhones. The Apple text keyboard now supports swipe gesture typing, which Apple calls Quick Path. Users can now grant apps access to location data on an as-needed basis, and prevent apps from gathering location data using Wi-Fi and Bluetooth. Apple also introduced its own universal sign-in service available to all web sites and apps. Sign in with Apple does not track users across the web like other services. Real names and/or email addresses are only shared with explicit permission, and Apple will optionally generate a unique email address for each app, that forwards to your real email address, keeping your real email address private. iOS 13 includes a dark mode that defaults to dark backgrounds in most apps. A revamped Reminders app supports natural language entry and attachments. An updated Siri uses neural text-to-speech technology to sound more natural and be easier to understand. A new option lets users send spam calls directly to voicemail. The Shortcuts feature now has its own app, which analyzes your usage patterns to create Suggested Automations. Enterprise users can now set up separate iCloud accounts for personal and work use. The latest Maps app supports Collections of favorite locations. It also adds Look Around, which is like Google's Street View, but supports smoother 3D animations when moving around. In Messages, you can now choose to share your name and/or photo when messaging someone for the first time. The camera app supports adjustable studio lighting effects and new Instagram-like editing options for photos and videos. iOS 13 also includes an Audio Sharing feature for sharing whatever you're listening to with another iPhone user wirelessly. When using AirPods, users can now have incoming messages (from any app) read aloud, and reply by voice. iOS 13 also includes performance tweaks such as smaller app updates and faster app launches. The update will be available for iPhones this fall, with a "public seed" version in July, and a developer beta available today.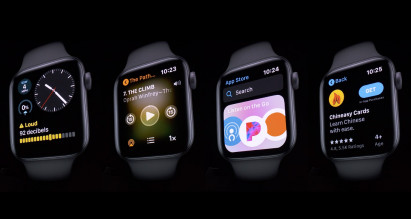 Apple today announced watchOS 6 for Apple Watches. The update adds a full App Store directly on the watch, offering independent apps, which no longer require a companion app on an iOS device. Apple also added a new streaming audio API for live sports and more as well as support for audiobooks. A new Noise app continuously monitors sounds levels to detect loud levels that could damage your hearing. Also new is a Cycle Tracking app for menstrual cycles and fertility, also coming to the Health app in iOS. A voice memo and calculator app have also been added, including a tip calculator.
More articles in the Archive ›
What do you want to hear about? We're already working on a number of articles for the coming months, but we want to write about the things you're most interested in. So sound off: tell us what you want to know more about!