Home
US Mobile is once again offering a promo of 50% off the first year of service for new customers. The promo is available to anyone buying a US Mobile starter kit on amazon.com during Amazon's Prime Day sale, June 21–22. US Mobile did a similar promo for the launch of the OnePlus 9, but it was restricted to customers with that phone and US Mobile's "Super LTE" (Verizon) network. This new Prime Day promo is available for customers using any compatible phone, and for either network, including "GSM LTE" (T-Mobile). Customers will receive the discount as monthly service credits of up to $20.83, for a total of $250 over 12 months. Customers can choose from Custom, Shared Data, or Unlimited All plans. Customers buying the starter kit June 21–22 will receive a promo code that gets them the 50% off.
T-Mobile is rolling out a new feature that enables priority access to the network for approved first responders during emergencies. The feature provides some competition for AT&T's FirstNet, which also provides priority access for first responders. To use the new feature, a first responder organization must obtain approval for Wireless Priority Service from the Department of Homeland Security. Once approved, first responders can enter a special code before the call — or use a special dialer app — to enable network preemption. Intended for emergencies, network preemption will ensure the call goes through even when the network is at capacity, dropping other, non-emergency calls if necessary. The feature works only for voice calls, not messaging or data. T-Mobile also today announced its first rugged smartphone in several years: the CAT S62. T-Mobile already offers free unlimited service for first responder agencies through their Connecting Heroes program.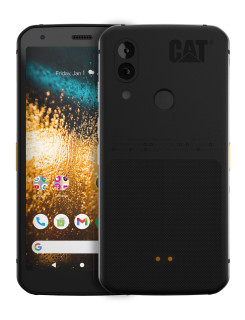 In a major win for Bullitt Group, T-Mobile will offer the CAT S62 rugged Android phone this summer. T-Mobile hasn't had any truly rugged smartphones in its lineup since it discontinued the Samsung Galaxy S8 Active in mid-2019. The only other CAT-branded phone to be picked by a major US carrier was the S48c, launched by Sprint late 2018 and offered Verizon business customers in early 2019. The CAT S62's rugged credentials include exceeding US military standards for high and low temperature, thermal shocks, salt mist, vibration and tumble. It's designed to survive 6-foot drops onto steel at any angle. It also meets requirements for potentially hazardous environments, certified to Non-Incendive, Class I, Division 2, Group A-D, T4. Its display is protected by Gorilla Glass 6 and responds to both wet and gloved fingers. It's rated IP68 to be fully submersible and washable. The 4,000 mAh battery can be charged via USB-C and Quick Charge 4, Qi wireless charging, or POGO pins on the back. Key features include a 48 megapixel camera, NFC, rear fingerprint reader, and a customizable shortcut button on the side. It's powered by a Qualcomm Snapdragon 660 processor accompanied by 4 GB RAM and 128 GB storage, which can be expanded with a memory card. The 5.7-inch display sports full-HD resolution. It will ship with Android 10 and upgraded to Android 11 in the fall. It comes with Android Enterprise support and Bullitt promises security updates for 2 years. The CAT S62 retails for $498 and will be exclusively available at T-Mobile "this summer".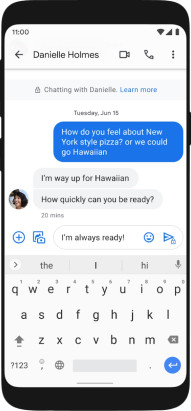 As part of a broad set of updates rolling out to most Android users this summer, Google is enabling two major new features in its Messages app. The first is end-to-end encryption for one-on-one conversations between Messages users. This means that when two users are both using the updated Messages app on Android with chat features enabled, their conversations will be encrypted so that no one — not even Google or their cellular provider — can see the content of your messages. The feature does not currently work with group conversations, nor when either party is using a messaging app other than Google Messages. Users can confirm that their conversation is fully encrypted when they see a small padlock icon added to the send button. The other new feature coming to Messages is the ability to "star" important individual messages within conversations. Starred messages are then collected in a new Starred category so they're easy to find later.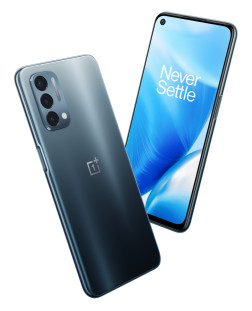 OnePlus today released several key specs and launch plans for its new Nord N200 5G phone. In the US, the phone will be available from T-Mobile for $216, Metro for $230, as well as unlocked for $240. The N200 has 5G, a 6.49" full-HD display with 90 Hz refresh, 5,000 mAh battery, and 18W fast charging. Like the moto g stylus 5G announced last week, the Nord N200 uses Qualcomm's new Snapdragon 480 chipset, which is specifically designed to bring 5G to more affordable price points. A few other specs were revealed, including 4 GB of RAM, 64 GB storage (expandable), 13 megapixel main camera, and 16 megapixel front camera. But OnePlus is withholding additional specs for now, such as details of the other rear cameras. The phone will be available June 25th in "Blue Quantum" from T-Mobile, Metro, and unlocked from oneplus.com. Best Buy, Amazon, and B&H will also sell the phone. T-Mobile will offer the phone for free with a trade-in or new line, via bill credits over two years. Metro will offer the phone for free to new customers via instant rebate, or for $60 for existing customers adding a new line.
HMD Global, the company behind Nokia-branded phones, today announced a new set of offerings and partnerships designed to win over business customers. HMD already offers a leading three years of monthly security updates for most of its phones (including all new X- and G-series phones), an attractive feature for business customers. Now enterprise customers will be able to purchase a fourth year of security updates for certain models. HMD is also offering insurance plans and extended warranties, and new management solutions. HMD Enable Pro is the company's EMM (Enterprise Mobility Management) solution for managing devices, while HMD Connect Pro is their new solution for managing SIMs and roaming worldwide. Connect Pro is based on the WING platform from Nokia. HMD is also partnering with global IT consulting firm CGI for system integration for enterprise customers.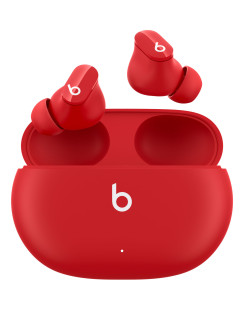 Beats has finally launched its first fully in-ear true wireless earbuds: the Beats Studio Buds. These $150 Bluetooth earbuds feature active noise cancelling (ANC) as well as transparency mode to let you hear limited background noise. And even though Apple owns Beats, the Studio Buds are designed to be fully "native" compatible with both Android and Apple devices, including one-touch pairing on Android and a companion Android app. They're are also compatible with the Find My services of both iOS and Android. The buds are rated IPX4 for sweat- and water-resistance. Class 1 Bluetooth offers extended range. Beam-forming mics ensure clear voice calls free of wind and background noise. Each bud houses a proprietary 8.2mm, dual-element diaphragm driver, that's optimized for better ANC performance. The buds also support Spatial Audio / Dolby Atmos when used with Apple Music. Each bud connects directly to the source device, meaning either bud can be used by itself. The buds themselves provide up to 8 hours of listening time, or 5 hours with ANC enabled. The included USB-C charging case boosts total playback time to 24 hours. Beats Studio Buds are available to order today, and come in black, white, and red.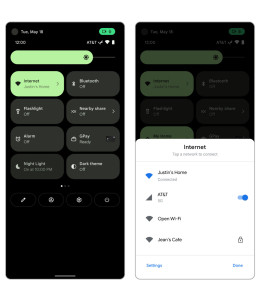 Google has released the second beta version of Android 12, which introduces several key features not found in the first beta. A new "Internet" quick setting consolidates Wi-Fi and cellular connections into one simpler control for Internet connections. Also new are universal, system-wide indicators and toggle controls for the microphone and cameras. It's now obvious at a glance any time any app is accessing the mic or camera, and such access can be switched off for all apps with one tap. There's also a new pop-up notification when an app accesses the clipboard and it contains data from another app. Finally, the new Privacy Dashboard offers a timeline view of all recent app accesses to microphone, camera, and location. The beta is intended only for developers and not for anyone's primary device. Phone Scoop has observed a relatively high level of instability with this particular version installed on a Pixel 5.
President Biden today revoked executive orders from the previous administration targeting Chinese-owned TikTok and WeChat. The old executive orders would have effectively banned the apps in the US as long as they remained under control by Chinese companies. Over the last nine months, the fate of the apps in the US has hung in legal limbo as judges have issued injunctions and the Commerce Department has delayed its deadlines. In place of the old orders, Biden issued a new executive order that "directs the use of a criteria-based decision framework and rigorous, evidence-based analysis to address the risks posed by [Chinese-owned apps] that may present an undue or unacceptable risk to the national security". "Additionally, the Department of Commerce will make recommendations for additional executive and legislative actions to further address the risk associated with foreign adversary connected software applications."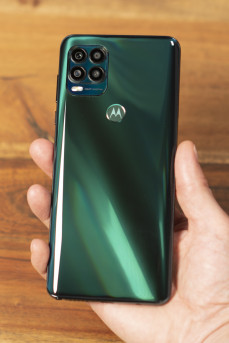 Motorola's moto g series has long had an option for people who want an affordable phone with a large screen and large battery. Recently, that's been the g stylus, which gives you something extra to use with that big screen. Motorola already has a moto g stylus for 2021, but now there's a version with 5G, and it brings with it an even larger battery. So what is this interesting mid-range phone actually like in person? Here's our hands-on report, with a plethora of photos for you.
Motorola today announced the moto g stylus 5G, a version of this year's moto g stylus with 5G and a larger battery, for $400. The new 5G model has excellent support for all 5G and 4G networks in the US, (except mmWave 5G.) The battery has been bumped up from 4,000 mAh to a whopping 5,000 mAh. The 5G model has a Qualcomm Snapdragon 480 chipset instead the Snapdragon 678 in the 4G model. Although the 480 is a 4-series chip, it's newer than the 678 and offers similar performance. The 48 megapixel main camera offers access to the full 48 megapixel resolution, and the fingerprint reader is located on the back instead of the side. Other specs and features are similar to the 4G model, including a huge 6.8-inch full-HD display, wide camera, macro camera, 16 megapixel selfie camera, fast charging, memory card slot, and headset jack. The software is Android 11 with a nearly stock Google interface. Added stylus-oriented software includes the Moto Note app, Coloring Book app, and a customizable shortcut bar that appears when the stylus is removed. The stylus itself has been redesigned to be easier to remove and replace, and has a new feature that can help you find the stylus if you lose it. New features in the camera app include Spot Color for video and Dual Capture, which combines video from the front and rear cameras. The moto g stylus 5G will come in Cosmic Emerald. AT&T, Cricket, T-Mobile, Metro, Boost, Xfinity, and Spectrum will offer a version with 4 GB RAM and 128 GB storage (launch timing and pricing TBA), while the unlocked version sold by Motorola (plus B&H, Best Buy, and Amazon) will up that to 6 GB RAM / 256 GB storage. The unlocked version goes on sale for $400 on June 14th.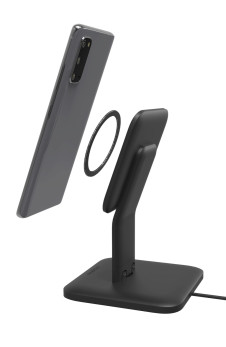 Mophie today announced the Snap+ line of iPhone- and Qi-compatible wireless chargers. They feature magnetic mounting, compatible with Apple's new MagSafe system on iPhone 12. However they also include an adaptor ring that adds the same magnet-mount functionality to any phone with wireless charging using the ubiquitous Qi standard. Available today are the basic snap+ wireless charger, a small disc that can provide up to 7.5W wireless charging to an iPhone, or 15W to other Qi phones. It runs $35. Also available starting today, for $50 each, are a car vent mount model, and the snap+ juice pack mini, a 5,000 mAh battery pack with wireless charging. Also available for $30 is the snap vent mount, which enables magnetic mount to a car vent, without the wireless charging. Later this summer/fall, Mophie will also offer angled stand versions of the desktop charger and battery back. The snap+ wireless stand (shown) is just like the snap+ wireless charger but with an angled stand, for $60. The snap+ powerstation stand will offer a huge 10,000 mAh battery for $70, with a built-in adjustable stand. In addition to wireless charging, it can charge another device via USB-C PD at up to 20W. The new products will be available at mophie.com, as well as AT&T, Best Buy, Staples, and Verizon.
Google today released its June security update for Pixel phones, which this month brings several new features along for the ride. When using the Night Sight camera mode to take long-exposure photos of the night sky (astrophotography), a Pixel phone will now record a short video along with the photo, showing the stars in motion. Another new feature lets you answer or reject a call with Google Assistant by saying "Hey Google, answer call" or "Hey Google, reject call." These two new features require a Pixel 4 or newer. For Pixel models 3 and newer, the update also introduces the previously-announced Locked Folder feature in Google Photos, to keep sensitive photos private, and the Heads Up feature to remind you to look up periodically while walking and using your phone.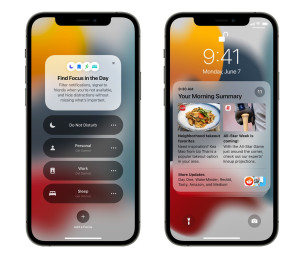 Apple today announced iOS 15, the next version of its core software that powers iPhones. Version 15 is not a major overhaul, but does add a long list of new features. An early beta version is available to developers starting today, with a more-polished public beta coming "next month". The final version will launch in the fall, likely alongside new iPhone models. New features include:
Revamped FaceTime with SharePlay: FaceTime will now support scheduled calls and web links for Android and Windows users to join calls. New features make it easier to share your screen or streaming media with everyone on a group call.
Live Text: System-wide recognition of text and objects within images.
Updated Wallet: Will support digital home keys, driver's licenses, corporate badges, hotel keys, and more.
Updated Maps: Adds AR mode for walking directions, 3D highway interchanges while driving, and greatly enhanced 3D views in select major cities.
Focus modes: The new Focus feature will let you create Work, Personal, Sleep, Do Not Disturb, and custom Focus modes. Each mode can have its own notification settings and filters, and even its own home screen with specific apps and widgets. iOS can intelligently suggest personalized settings for each Focus mode, but they can also be customized. The current Focus mode is automatically synced across Apple devices.
Notifications Summary: Can collapse all "non-time-critical" notifications into a morning summary and an afternoon summary, for example. Messages with contacts are still surfaced as received. iOS prioritizes information in notification summaries using on-device intelligence. Outside of Summaries, notifications will also have a more visual design with large icons.
On-Device Siri: Siri will now process voice recognition directly on-device by default, instead of sending your voice to the cloud. This change enhances privacy, make Siri much faster, and allows Siri to process certain simple commands without an Internet connection.
A revamped Maps app in iOS 15 will offer a number of new and improved features to better compete with Google Maps. While giving real-time driving directions, the app will now show complex highway interchanges in an accurate 3D view. In certain cities, a new AR mode provides walking directions visually overlaid on your surroundings, similar to a feature Google has offered since 2019. Certain areas will also show enhanced 3D views, including stylized 3D landmarks, illuminated night mode, and accurate elevations. New transit features let you set certain transit lines as favorites, and alert you when approaching your stop. The more advanced city features will be available first in LA, New York, Philadelphia, San Diego, San Francisco, Washington DC, and London.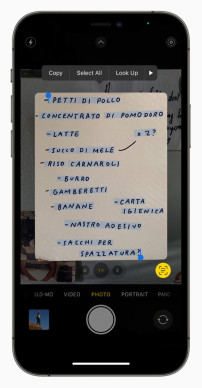 Apple today announced Live Text, a new feature of iOS that provides intelligent text and object recognition for images. In iOS 15, photos (new and existing), screenshots, and images on the wen have a new icon that runs text recognition on that image. All text — including handwritten notes — can easily be copied and pasted to other apps. Text in recognized formats, such as phone numbers, are presented as tappable links. The feature also recognizes certain kinds of objects — including animals, plants, and landmarks — and offers links to more information about that object.
Apple today announced a major expansion of its Wallet app to support many new kinds of keys and cards, getting closer to the goal of fully replacing all of your physical wallet and keys. In addition to the previously-announced digital car key feature, Wallet will now support smart home front door locks, government ID cards — include US state driver's licenses — corporate ID cards, hotel keys, and theme park passes. Hyatt will soon support the feature at over 1,000 hotels. Schlage, Assa Abloy, and HID will support the feature for home and campus access. A number of US states will support digital driver's license in Wallet, and Apple is working with the TSA to accept these digital IDs at US airports. Finally, Walt Disney World will also support access cards in Wallet.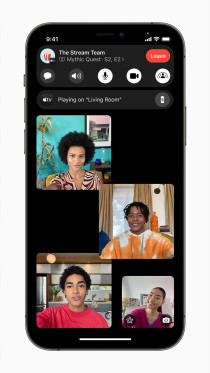 Apple today announced a huge revamp of its FaceTime video-call service, expanding its compatibility to Android phones and PCs via the web, and expanding its features to compete with leading videoconferencing apps like Zoom. Users can now schedule a FaceTime call in advance and invite other people to join with a link, which will work on any web platform, including Android and Windows devices. A grid view facilitates group video calls. Spatial Audio places each user in a 3D audio space, for a more realistic experience. New screen-sharing features let everyone in the group call see whatever is on your screen, with more tailored experiences for video and music. A new SharePlay API lets developers integrate their streaming apps with this new feature. The first apps to support it include Disney+, Hulu, HBOmax, Twitch, TikTok, MasterClass, NBA, ESPN+, and Paramount+. While watching shared media, a new feature also lets you easily take the conversation to a Messages chat.