Home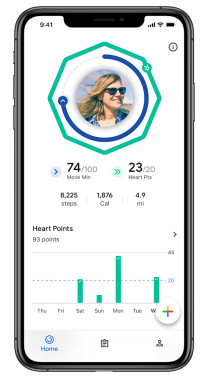 Google's basic activity-tracking app, Google Fit, is now available for iPhone and other iOS devices. Because it supports Apple Health, it can automatically import activity data captured by Apple Watch. It can also sync with smartwatches powered by Wear OS by Google. Like the Android version of the app, it tracks two key metrics: Move Minutes for basic movement, and Heart Points for more strenuous exercise. It also imports and logs more detailed exercise data. The app encourages you to reach activity goals recommended by the American Heart Association and World Health Organization. Google Fit is available now for free from the Apple App Store.
Samsung has successfully manufactured and is testing chips for future phones that use a cutting-edge 5nm process. These chips have smaller transistors, resulting in chips that are more power-efficient and/or faster than today's chips based on 7nm and larger processes. Samsung makes processor chips for itself, and has made processor chips for Qualcomm and Apple in the past. Samsung's memory chips are popular in high-end phones. Samsung expects the new 5nm chips to reach phones in 2020. Rival TMSC, which currently manufactures processor chips for Qualcomm and Apple, also started testing 5nm chips recently.
A new option has appeared in Google Pay that lets it automatically, continuously import "passes" (including tickets and loyalty cards) from emails received in Gmail. The option is disabled by default, but is available now for most users within the Google Pay app, under Settings > General > Gmail imports. Passes added via this feature are marked with a mail icon, and the pass includes a link to the specific email it was generated from. In our testing, the feature worked with mixed success. Some loyalty programs were imported successfully, showing the loyalty program number and most recent points total. In other cases, it mistook phone numbers for member numbers, and imported four-year-old emails from companies and programs that no longer exist.
Verizon has repriced its phone activation fees, lowering the cost for online and in-app phone purchases, while raising the fee for in-store and over-the-phone activations. Previously, all new phone activations incurred a $30 fee. Now, the activation fee for online purchases will only be $20, while phone purchases (including upgrades) that require interaction with a Verizon employee will run $40.
Google Fi is running a one-day sale today on the Pixel 3 and Pixel 3 XL, offering both phones for half price. The offer is open until midnight PT tonight, and requires that the phone be activated on Google Fi within 30 days of shipping.
Samsung is delaying the debut of its Galaxy Fold smartphone until at least next month, according to a report from the Wall Street Journal, since confirmed by Samsung. The folding-screen phone was set to go on sale this Friday, April 26th. Multiple reviewers have experienced serious failures of the folding screen after just a few days of using the phone.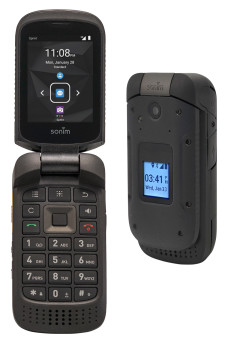 The Sonim XP3 rugged flip phone is now available on AT&T. The phone supports band 14 and FirstNet, the dedicated part of AT&T's network that gives priority to first responders. It's the first clamshell-style phone available for FirstNet. The XP3 launched a month ago on Sprint. The XP3 has a waterproof body, Push-To-Talk, 1-inch outer display, 3.5mm audio jack, USB-C connector, global roaming, Wi-Fi, mobile hotspot, and barometer. It has a 5-megapixel camera, but is also available without a camera. Its 1,500 mAh battery is removable. Its software is based on Android, but it does not run Android apps.
The Red Edition of the BlackBerry Key2 launches today with Best Buy and Amazon for $699. The Red Edition has more storage (128 GB) than the standard Key2 and comes with matching earbuds.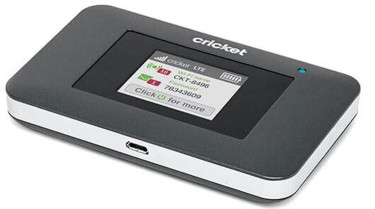 Cricket has announced new service plans that include only data and messaging, with no access to voice service. With the plans, messaging (SMS and MMS) is unlimited, but international service is not included. Data allotments are for high-speed data at the full speed of AT&T's LTE network, instead of capped at 8 Mbps as with Cricket's other plans. Streaming video is limited to SD quality by default, although HD can be enabled. The plans cost: $25/month for 3 GB of data, $35 for 10 GB, and $70 for 30 GB. A $5/month discount is available for the top plan when using AutoPay, making it $65/month. Add-ons are also available for even more data: $5 for an extra 2 GB or $10 for 5 GB. Cricket is also launching the Cricket Turbo Hotspot, a new mobile hotspot made by Netgear, for $120. Lastly, customers who switch to Cricket can take $200 off a Samsung Galaxy S10, or get the Samsung Galaxy J2 Pure for free.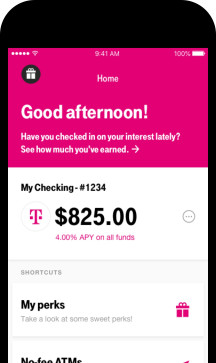 T-Mobile is now offering its own branded checking accounts as a new offering called T-Mobile Money. The accounts bear no monthly, overdraft or transfer fees, and no ATM fees. Accounts earn 4% interest on the first $3,000. The product is digital-only and mobile-first, accessed primarily through a phone app. The debit card is compatible with Google Pay, Apple Pay, and Samsung Pay, although customers receive a physical debit card as well. It supports direct deposit, mobile deposit, bill payment, and customers can send checks. The product is created and operated by BankMobile, a division of Customers Bank (Member FDIC). BankMobile has over 2 million customers, mostly college students using a similar product offered in partnership with over 800 colleges and universities.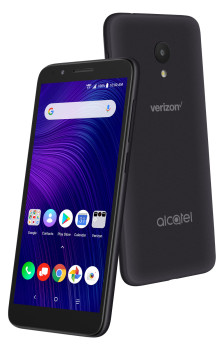 Verizon today started selling the Alcatel Avalon V, an entry-level Android phone that marks the first Alcatel phone to be offered by Verizon. The phone is similar to the Alcatel 1x Evolve already on sale with Metro by T-Mobile, but has a Snapdragon 425 processor instead of a MediaTek chip, and lower-resolution cameras (5 megapixel main and 2 megapixel selfie). The phone is notable for its tall (2:1 aspect ratio) display, which is still uncommon in truly entry-level phones such as this. The phone has a memory card slot, 2.5mm audio jack, and comes with Google Lens image recognition. It's available today for $100.
The first production units of the Samsung Galaxy Fold, sent to some phone reviewers, are experiencing serious failures of the folding screen after very little use, and at an alarming rate. Units sent to The Verge and CNBC have failed after just a few days of normal use. The unit used by Dieter Bohn of The Verge developed a sharp bulge poking up into the screen from the hinge mechanism; it destroyed the screen. The unit sent to CNBC started flickering off on the left side. Two other reviewers accidentally destroyed the screen after attempting to peel off a layer that looks like a removable screen protector, and can be peeled off, but is not intended to be removed. The Verge's unit also developed small nicks in the protective film after just a few days. The folding phone is supposed to ship to consumers at the end of next week.
Intel has confirmed that it has cancelled its 5G modem project intended for phones such as a future iPhone, and will focus its modem business instead on products for devices other than phones, according to the Wall Street Journal. Apple currently uses both Intel and Qualcomm modems in its iPhones. Earlier today, Apple and Qualcomm announced an agreement to end a years-long, ugly patent dispute. The agreement included a new commitment by Apple to use Qualcomm chips – perhaps exclusively – at the expense of Intel. Without its largest customer (Apple), Intel was left with no path to profitability for its phone modem business.
Justice department staff reviewing the proposed merger between T-Mobile US and Sprint have informed the two companies that they're disinclined to approve the merger as currently proposed, on antitrust grounds, according to the Wall Street Journal. The $26 billion deal would reduce competition and likely lead to lost jobs in the long run, although T-Mobile and Sprint claim otherwise. T-Mobile and Sprint could propose alterations to the deal to win approval. Also, senior Justice Department officials could override the staff recommendation and approve the deal as-is, although several state attorneys general are preparing to sue on antitrust grounds if that happens. A final decision from the Justice Department is expected in a few weeks, and T-Mobile and Sprint are still aiming to wrap up the deal by the end of July.
Qualcomm and Apple have reached an agreement to end all ongoing litigation over patents, including that extending to Apple's contact manufacturers. The companies have reached a six-year intellectual property agreement, with an option to extend for two years. As part of the agreement, Apple will pay Qualcomm an undisclosed sum, and has entered into a new agreement to buy chips from Qualcomm.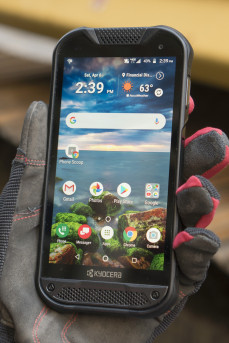 Kyocera's US phone lineup is down to just rugged phones these days, where they compete with Sonim. Kyocera's been at this for a while, though, so the DuraForce Pro 2 is building on quite a bit of experience. The DuraForce Pro was a solid entry, and its sequel mostly just updates the specs to keep current. It's offered by both Verizon and AT&T. How is it in person? We put on our work gloves and checked it out.
AT&T has a new promotion offering double the data on its mid-range plan. For $40/month, customers get 16GB of high-speed data, instead of the usual 8GB. The plan also includes unlimited talk and text across North America. The promo requires that customers enroll in AutoPay (without AutoPay, the plan is $50/month and only includes the usual 8 GB of data.) The plan includes rollover, where unused data is available the following month. The promo works by adding a special 8 GB block of "bonus data" each month. That bonus data is used first, followed by the standard data allotment. The bonus data does not roll over. Therefore if a customer used 8 GB one month, they could have up to 24 GB of high-speed data available the following month (8 bonus + 8 standard + 8 rollover). The plan also includes HD video and mobile hotspot. The next plan up is the unlimited prepaid plan for $65/month ($55 with AutoPay), but that does not include HD video nor mobile hotspot. The double-data promo will be available until July 11th, but customers who sign up before then will continue to receive the double data as long as they stay on the plan and signed up for AutoPay.
Sprint today launched a satisfaction guarantee to let potential customers try Sprint's latest LTE coverage risk-free for 30 days. If customers aren't happy, they can cancel and have all phone costs, service charges, and fees fully refunded. The offer also applies to existing customers adding a new line. Sprint is also offering up to $650 to cover switching costs (such as paying off a phone payment plan with another carrier). Also, for a limited time, Sprint is offering a $250 prepaid MasterCard when buying a new iPhone XS or iPhone XS Max from Sprint and porting a phone number from a competitor. Like most carriers, Sprint has spent billions in recent years to improve coverage and data performance. Sprint claims this has resulted in a 36.4% increase in national average download speeds year over year, and 30% more total LTE data coverage nationwide thanks to roaming agreements.