Home
Apple has taken the unusual step of making it easier to switch from an iPhone to Android by launching a new web tool that helps you copy photos and videos stored in iCloud Photos to Google Photos. Available at privacy.apple.com, the service supports photos, videos, and basic albums, including a variety of file formats and "some" RAW files. The service does not support Smart Albums, Live Photos, and certain RAW files. Also unsupported are shared albums, photo stream content, and certain metadata. The process takes three to seven days, and Apple renames albums and videos to start with "Copy of ".
Esolutions has started selling privacy-focused phones preloaded with the /e/ OS in the US. The /e/ OS is based on an open-source version of Android 10 (LineageOS, specifically) without any Google-controlled services that would enable tracking and data scanning by Google or third parties. /e/ replaces Chrome with its own Chromium-based browser, Gmail with K-9 Mail, and has its own app store and cloud storage service. Many popular third-party apps rely on Google Play Services for important functions like push notifications. /e/ OS includes a dummy API called MicroG to ensure such third-party apps don't crash, but those features like push notifications remain non-functional. Esolutions has offered phones pre-loaded with /e/ OS in Europe for some time, but has just started sales in the US for the first time. There are two refurbished Samsungs to choose from: a Galaxy S9 for $380, or a Galaxy S9+ for $430. The phones come with a one-year warranty and the e Foundation says "We aim to support with at least 3 years of software updates and security patches." The /e/ OS is also available for download for a number of other Android phones.
Qualcomm has introduced a new initiative called Snapdragon Sound that aims to improve sound quality, battery life, and latency of Bluetooth earbuds powered by new Qualcomm chips when used with phones that are also powered by new Qualcomm chips. Snapdragon Sound also promises to improve the robustness of the Bluetooth connection and make pairing easier. Snapdragon Sound is a suite of many tweaks and optimizations made at nearly every level of hardware and software, from end to end of the phone+earbuds system. Snapdragon Sound seems to be Qualcomm's answer to the improved Bluetooth performance that Apple has been able achieve with its custom Bluetooth chips in AirPods and iPhones. Qualcomm says Snapdragon sound will offer better sound quality in the form of double the sampling rate compared to Apple for both music (96 kHz instead of 48) and voice calls (32 kHz instead of 16). Qualcomm also claims 45% lower latency compared to Apple. Devices bearing the Snapdragon Sound branding must pass a series of quality, performance, and interoperability tests in a new facility Qualcomm has established in Taiwan. The first Snapdragon Sound devices should hit the market "before summer".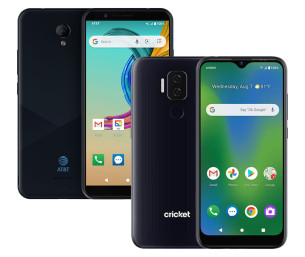 Vietnamese manufacturer VinSmart has officially entered the US phone market thanks to a deal with AT&T for "nearly 2 million smartphones". AT&T (and its Cricket prepaid brand) recently started selling two distinct entry-level phone models from VinSmart. Both are under $100 and are white-labeled, meaning they bear the AT&T or Cricket brand (instead of VinSmart or its Vsmart brand). AT&T has turned to Chinese manufacturer Tinno for such phones in recent years. But with the US government's hostile posture toward Chinese telecom companies in the last few years, AT&T may be looking to diversify its suppliers beyond China. The more affordable of the two models is the AT&T Fusion Z. It has a 6-inch HD display and USB-C, but its specs are otherwise minimal, including Android Go Edition, a Snapdragon 215 chip, and a 5 megapixel main camera. AT&T Prepaid shows the list price as $80 but is selling it for $40. Walmart is selling the same phone as the "Motivate" for $50. The slightly higher-end model is the Cricket Influence, which runs full Android 10 thanks to 3 GB of RAM and 32 GB of storage. It's powered by a Qualcomm Snapdragon 460 chip. Features include a fingerprint reader, modern notched HD display with Gorilla Glass 3, and a 13-megapixel camera plus depth camera for portrait mode. Both phones have a headset jack and memory card slot. Cricket shows a list price of $110 for the Influence, but is selling it for $40 to both new and existing customers. Walmart is selling the same phone for AT&T Prepaid as the AT&T Maestro Plus, for $90. The original "AT&T Maestro" was manufactured by Tinno.
The FCC today announced the winners of Auction 107 for radio frequency licenses in the coveted "C-Band". Verizon spent $45.5 billion, well over half the $81.1 billion total spent in the whole auction. All major US carriers spent large amounts, with AT&T spending $23.4 billion, T-Mobile spending $9.3 billion, and US Cellular spending $1.3 billion. Auction 107 is for radio frequencies spanning 3.7 to 3.98 GHz. This band is unusually large at 280 MHz wide, giving it valuable high capacity for many users and/or fast data speeds. Spectrum in these "mid-band" frequencies is also valuable because it's ideal for building 5G networks that offer a good balance of fast data speeds and broad coverage. Most current 5G networks in the US offer only fast speeds or broad coverage, an issue that is particularly acute for Verizon at the moment. Auction 107 is likely to be the largest and most important of several C-band auctions the FCC is holding. Auction 105 was the first, though it raised only $4.6 billion. The next will be Auction 110, for 3.45 – 3.55 GHz. The FCC finalized its proposed rules for that auction earlier this week.
Google is rolling out a major update to Android Auto. The new version includes car-optimized games such as trivia and "Jeopardy!". The feature can be activated by saying "Hey Google, play a game". Users can now "select from a variety of car-inspired backgrounds to personalize your car display". Finally, on "cars with wider screens", a new split-screen view "features a real-time view of Google Maps and media controls". The update will be available in the coming days for phones with Android 6 and above.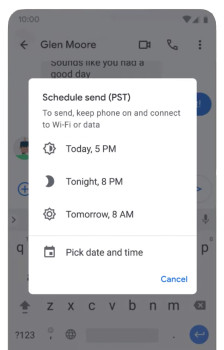 Google has started rolling out an update to it Messages app that lets users schedule a text message to send at a later time. The feature is designed for people with "loved ones in another time zone or on a different schedule". To use the feature, simply press and hold the send button to reveal a new pop-up menu for scheduling. The menu provides several suggested times as shortcuts, plus an option to pick any specific date and time. The feature will be available in the next Messages update for phones running Android 7 and newer.
Samsung today announced a new camera sensor featuring a number of new technologies that will offer improved HDR, low-light performance, and auto-focusing. The ISOCELL GN2 is a 50 megapixel sensor with 1.4-micrometer (μm)-sized pixels. The GN2 supports staggered HDR, which lets a device capture short and long exposures simultaneously, for HDR images with fewer motion artifacts. Staggered HDR can also enable computational HDR for video. Support for staggered HDR sensors is a key feature of Qualcomm's latest flagship chip for phones, the Snapdragon 888. Samsung also claims that staggered HDR is 24% more power-efficient compared to the traditional HDR technique. The GN2 also sports Dual Pixel Pro, an improved auto-focus (AF) system that uses all sensor pixels for focusing. While previous dual-pixel AF systems can only detect pattern changes horizontally, Dual Pixel Pro splits pixel elements diagonally, so it can also use vertical information to lock focus quickly. The GN2 also has Smart ISO Pro, which does for ISO what staggered HDR does for exposure length. The technology "takes readouts from both high and low ISO to instantly create high dynamic range images with less motion-artifacts." It can also take and process multiple high-ISO frames quickly, for an effective maximum ISO of "close to one-million". For video, the GN2 supports full-HD videos at 480 frames-per-second (fps) or 4K at 120fps. The ISOCELL GN2 is already in mass production, meaning it should make its way into phones soon.
T-Mobile today introduced a new premium service plan called "Magenta Max", that offers truly unlimited "premium" (full-speed 5G or 4G) data. Before today, T-Mobile's top-end "Magenta Plus" plan offered up to 50 GB of full-speed data, after which speeds could be restricted. Magenta Max will replace Magenta Plus on February 24th. T-Mobile is also improving the mid-range Magenta plan to offer 100 GB of full-speed data (up from 50). Magenta Max offers 40 GB of high-speed hotspot data (double the 20 GB offered on Magenta Plus), while the high-speed hotspot allotment on Magenta is being upgraded from 3 GB to 5 GB. Magenta Max also offers unlimited 4K video, 2x data speeds (compared to 2G) while roaming internationally, unlimited Gogo in-flight Wi-Fi, Scam Shield Premium, and NetFlix Standard included (instead of Netflix Basic) on family plans. Magenta Max has the same pricing as the Magenta Plus plan it replaces: $85/month for a single line, with AutoPay discount, taxes & fees included. Family-plan discounts bring that down to $70/line for two lines, $57/month for three lines, $50/month for four lines, or as little as $40/month for eight lines. A limited-time offer brings three lines down to $47/month/line, and a similar discount brings the standard Magenta plan down to $40/line/month for three lines.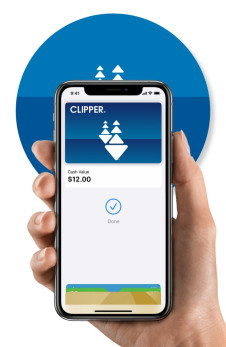 Clipper Card — the universal transit fare card for all 24 San Francisco Bay Area transit agencies — will be supported in Apple Pay and Google Pay digital wallets "this spring". Residents and visitors will be able to add a stored-value Clipper card to their digital wallet and tap their phones to ride transit, replacing a physical Clipper card. The system differs from those in cities (such as New York and Chicago) offering "open" fare payments made directly from a credit or debit card in Google Pay / Apple Pay. Apple has launched a page where people can sign up to be notified when Clipper is available for iPhone and Apple Watch. Separately, Google announced a new feature of Google Maps that lets users buy and present transit fare payments — including Clipper, when available — without leaving the Maps app, as part of turn-by-turn directions that include transit.
Google Fi and Verizon Prepaid recently launched new introductory deals for new customers / added lines. Verizon Prepaid is offering the third month of service for free, while Google is offering half off the first three months of service. Verizon also offers "loyalty" discounts that kick in starting on the fourth month.
Samsung today made a new commitment to provide security updates for its Galaxy phones and other devices for "a minimum of four years after the initial phone release." The promise covers phones launched in 2019 and later, including the S10 series, Note10 series, Z series, Fold, A50, A20, A10e, as well as newer models launch in 2020, 2021, and onward. Security updates protect users from security vulnerabilities discovered after launch. Such discoveries are relatively common. That means the longer a device has gone without a security update, the more vulnerable it is to hacking and malware. Security updates alone generally do not add new features nor update to a new OS version. Samsung made a separate commitment last August to provide three full OS upgrades for its higher-end Galaxy devices.
Apple has added a new App Store rule for "health pass" apps "based on testing and vaccination records". Commercial developers of such apps must prove that they are "working with entities recognized by public health authorities, such as test kit manufacturers, laboratories, or healthcare providers." The rule is intended to prevent fraudulent digital vaccine passports, ensuring valid ones can be trusted.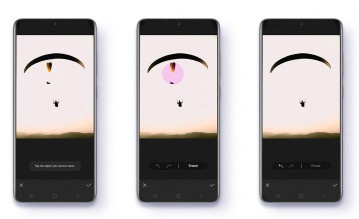 Samsung today announced the availability of its One UI 3.1 software update, which brings select software features of the new Galaxy S21 series to most higher-end Galaxy phones from 2020 and 2019. New features include an improved "Single Take" camera mode, which captures a variety of still and video formats simultaneously. It also brings Object Eraser (shown), an intelligent photo editing tool to cut out unwanted parts of photos. "If you want to edit out distracting objects, simply tap the area you wish to remove and it will be automatically selected and deleted." Other new features include Private Share, to control who is allowed access to the content you send and how long it is available, and Eye Comfort Shield, which automatically adjusts the display's blue light output based on the time of day. Finally, there's Multi Mic Recording, which, when in Pro Video mode, allows you to simultaneously record audio through both your phone and a connected Bluetooth. The One UI 3.1 update is available starting today for the following Galaxy phones: S20 series, Note20 series, Z Fold2, Z Flip, S10, Note10, Fold, A71, A51, A90, A80, A70, and A50. All of those phones will receive the new Single Take, Object Eraser, Private Share, and Eye Comfort Shield features. Multi-Mic Recording will only be available on 2020 flagship phones: Galaxy S20 series, S20 FE, Note20 series, Z Fold2, and Z Flip 5G.
Google has released the first preview version of Android 12 to developers. As a developer release, it focuses on APIs and other developer-focused aspects, rather than necessarily representing the final look and feature set for consumers. Several new features are notable, though:
Project Mainline continues to expand, with Google adding the Android Runtime (ART) module to the list of software that Google can update directly through the Play Store, instead of requiring a full OS update approved by manufacturers and carriers. ART handles compiling app code into processor instructions.
Better support for newer image and video formats. Specifically, support for the AV1 image file format (AVIF), and better support for the HEVC video format.
Rich content insertion, which makes it easier for apps to support copy-and-paste of styled text and multimedia. The new API for rich content also supports drag-and-drop.
Haptic-coupled audio effect, which lets apps more easily add haptic effects by linking them to an audio channel.
Multi-channel audio, including support for spatial information encoded with MPEG-H, and enabling apps to mix and process up to 24 audio channels.
Finally, the Notification UI has been updated to make "custom" notifications look and work more like other notification types.
This first developer release is "for developers only and not intended for daily or consumer use". Android 11 reached this milestone at almost exactly the same point last year. Google's
planned timeline for Android 12
shows public betas starting on May, with final release no earlier than August.
Nothing, Technologies, a new startup from former OnePlus executive Carl Pei, has purchased the Essential brand. Essential was a phone startup founded by Android creator Andy Rubin after he left Google.
Metro by T-Mobile today announced the launch of the Motorola one 5G ace, a relatively affordable 5G phone at just $280, a significant discount from the $400 Motorola charges for the unlocked version. T-Mobile will also launch the one 5G ace soon. The more-affordable moto g play (2021) also just launched on both T-Mobile and Metro, for $150 and $160, respectively. Motorola charges $170 for the unlocked version. Separately, Cricket just launched the moto g power (2021) for $120 (plus $25 upgrade fee for existing customers). The g power sells for $250 unlocked. Metro is offering launch deals on the Motorola 5G ace for a limited time: New customers can get the phone for just $20, while existing customers adding a line can get the phone for $90. All three phones were announced in early January and went on sale unlocked January 14th.
Google today announced a new video editor as part of Google Photos. The company also announced that some advanced, AI-powered features previously available only on Pixel phones will now be available on more phones, but only for Google One subscribers. The new video editor adds features to "crop, change perspective, add filters, apply granular edits (including brightness, contrast, saturation and warmth) and more." This is in addition to existing features to trim, stabilize and rotate videos. It's available now in Google Photos for iOS, and "will be rolling out to most Android users in the coming weeks". In the coming months, iOS users will also get the revamped photo editor that rolled out to Android users late last year. Google One subscribers on Android will also get several new features that were previously restricted to Pixel phones. In the coming days, those users will see an updated Google Photos app that includes Portrait Blur, Portrait Light, and new "Dynamic" and "sky" filters. All of these new feature use machine learning to apply advanced effects in a realistic way to any photo, including those captured without depth information. Google One memberships start at $2/month.