Home
The newest beta version of Android 14 includes a new and previously-unannounced feature: an option to turn your phone into a high-quality wired webcam. The feature is useful because most phone cameras currently offer much better quality than most standalone webcams. Because the feature implements the USB Video Class (UVC) standard, it should be compatible with most laptops and desktops. To use the feature, connect the USB cable; the usual options for File transfer, USB tethering, etc. will now include a new "Webcam" option. Users can choose to use the front or rear camera, and zoom in or out. The feature currently works on most newer Pixel phones. It seems that it will be up to manufacturers whether to enable the feature when bringing Android 14 to other phones. Apple introduced a similar feature called Continuity Camera in iOS 16, which can operate wired or wirelessly, but only works with Macs.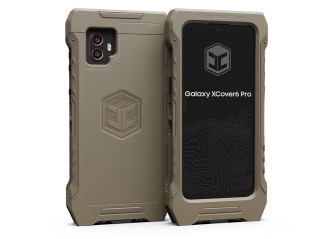 Samsung has introduced its third generation of Tactical Edition smartphones designed primarily for military personnel. For the first time, they support AT&T's FirstNet network and will be available to first responders. Also for the first time, there are two different models: a Galaxy S23 Tactical Edition, and a more-rugged Galaxy XCover6 Pro Tactical Edition. Samsung's Tactical Edition phones have a long list of specialized features and certifications tailored to military needs, including support for tactical radios, drone feeds, laser range finders, external GPS, and SDR receivers. Samsung now offers serverless license activation for streamlined setup. Samsung partnered with Juggernaut Case and Kagwerks to develop rugged, military-grade cases (available separately). The Samsung Galaxy S23 Tactical Edition and Samsung Galaxy XCover 6 Pro Tactical Edition are available starting today through select IT channel partners.
AST SpaceMobile has achieved another important testing milestone by successfully making a 5G phone call on an unmodified Samsung Galaxy S22 via its BlueWalker 3 test satellite currently in orbit. The phone was located in a cellular dead zone on Maui, Hawaii. The connection used AT&T spectrum; the same radio frequencies AT&T uses for its land-based 5G network. The company has conducted a series of different tests over the past year to validate its technology, including the first phone call in April, followed by 4G data in June, data download rates of up to 14 Mbps, video calls, streaming video, and "full compatibility with phones made by all major manufacturers". The company says it is on track to launch five commercial BlueBird satellites — already under construction — in the first quarter of 2024. AT&T is one of the many companies worldwide that AST has an agreement with to provide satellite coverage where its land-based network does not reach. AST's technology is made possible by the satellite's massive antenna, "the largest-ever commercial communications array deployed in low Earth orbit."
The final version of iOS 17 is now available to download. iPhone users with an iPhone Xr/Xs or newer (including the iPhone 11 series, 12 series, etc.) can now go to Software Update in Settings to upgrade to the new OS. iOS 17 was announced in June and has a number of new features, including: Contact Posters, StandBy, Check In, NameDrop, Live Voicemail, offline maps, smarter auto-correct, and the ability to respond to just "Siri" instead of "Hey Siri". It also has new protections against unwanted nude images. Beta versions have been available since July.
T-Mobile has reached an agreement to lease and then purchase radio spectrum licenses from Comcast worth $3.3 billion. The licenses are for 10 MHz of bandwidth around 600 MHz (band 71). T-Mobile already uses band 71 to provide blanket coverage. As one of the lowest frequencies in use for cellular networks, 600 MHz reaches long distances and well into buildings, with tradeoff of not providing the best high-speed data rates. This additional spectrum should help T-Mobile improve the baseline capacity of its network in areas where higher-frequency bands don't reach, improving network coverage and reliability. Comcast is preparing to launch its own 5G network starting this month in Philadelphia. The company has been testing its own 5G network in both the 600 MHz and CBRS (band 48) bands. Performance in the unlicensed band 48 has "exceeded our expectations", leading to the conclusion that Comcast is "unlikely to need the 600 MHz spectrum licenses that we currently hold to support our wireless customers." But the spectrum is valuable, especially to T-Mobile. Comcast has offered Xfinity Mobile wireless service to its home internet customers for several years using the Verizon network. Launching its own network in select markets will reduce traffic from Xfinity Mobile customers on the Verizon network, and presumably save money for Comcast. Verizon also uses band 48, so most of Xfinity's lineup of (Verizon-compatible) phones already support band 48, while not all support band 71.
Apple has announced Apple Watch Series 9, a major upgrade of the internal components to enable new features. The new S9 chip includes a quad-core neural engine with twice the machine learning performance. This enables the Siri voice assistant to run locally on the device instead of relying on the cloud. This, in turn, allows Siri to query and update personal health data. Another major new feature is the finger double-tap gesture. Using the new neural engine and nearly all of the Watch's sensors, the Series 9 can detect when you touch your thumb to your index finger. Doing this twice quickly can trigger certain actions, such an answering a call, pausing music, snoozing an alarm, or taking a photo with the Camera Remote app. The new neural engine also enables a new dictation engine that's 25% more accurate. A new UWB chip (the same second-gen chip as in the new iPhone 15 series) enables precision finding for locating a lost iPhone. The UWB also allows the Watch to automatically pop up media controls when you approach a HomePod. The display has been improved to reach 2000 nits of brightness, twice as bright as before. It can also get as dim as 1 nit, for dark environments like a theater. The Apple Watch also now supports NameDrop (which lets you share contact info by bringing two Apple devices close together.) The new Apple Watch Ultra 2 brings all of these improvements and features to the Ultra, and further boosts display brightness to 3000 nits, making it the brightest display Apple has ever put in any product. Apple says the new watches are its first products that are 100% carbon neutral (depending on band choice). Apple is eliminating leather from its lineup, including watch bands. Instead it has come up with FineWoven, a "luxurious and durable microtwill" that has "a suedelike feel". All new Apple products are being designed to incorporate more recycled material than ever, including watch bands, and Apple has partnered with Nike and Hermès on several new non-leather bands that are more environmentally friendly. As usual, the standard Apple Watch comes in two sizes. The Series 9 starts at $399, while the Apple Watch Ultra 2 starts at $799. All of the new watches are available for order today, with full availability next Friday, Sept. 22nd.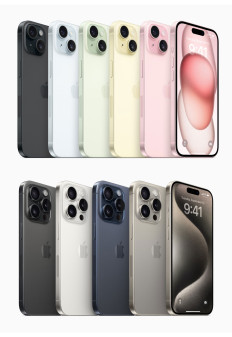 Apple has revealed the iPhone 15 series, which moves to a USB-C connector and brings several key features from last year's Pro models to the more-affordable standard models. These include the pill-shaped sensor cutout in the display that Apple calls Dynamic Island, a brighter display that can reach 2000 nits, a 48 megapixel main camera, and the A16 Bionic processor chip. The Pro models move to a titanium outer frame and a new A17 Pro chip that uses a cutting-edge 3nm manufacturing process. The A17 Pro has faster graphics with ray-tracing as well as a 2x faster Neural Engine for on-device machine learning. As with last year, both standard and Pro models come in two sizes: a 6.1-inch display and a 6.7-inch display. The larger models also include a larger battery. The larger iPhone 15 Pro Max also steps up from a 3x tele camera to a 5x. That camera features 3D sensor-shift OIS, a first in a phone. The titanium frame on the Pro models is stronger and lighter, granting them lighter weight and a slightly smaller physical size due to thinner bezels around the display. All models feature durable ceramic shield display glass and a frame with slightly rounded edges for a more comfortable feel in hand. The industry-standard USB-C connector replaces Apple's proprietary Lightning connector. On the iPhone 15 series, it supports charging, data, audio, and video (up to 4K). Apple is launching new wired earbuds and AirPods Pro for the new connector. On the Pro models, the connector supports USB 3 for data rates up to 10 Gbps. The Pro models can even record ProRes video directly to external storage. The 48 megapixel main cameras that are now standard across the lineup have a new default mode that captures both a 48 megapixel image and a higher-quality 12 megapixel image using pixing binning, then combines them to output a 24 megapixel photo with a better balance of quality and resolution. The standard models do not include a dedicated telephoto camera (like the Pros), but still offer 2x tele mode thanks to the higher-resolution main sensor. Video mode supports smooth zooming while filming. In standard Photo mode, the camera app now automatically detects a portrait situation (including of a pet) and captures a depth map. This lets you turn the photo into a portrait with bokeh (blurred background) after the fact, and even choose which part is in focus. Apple has also added a new nano-coating to the camera lenses to reduce lens flare in photos, a common complaint with recent iPhone models. A new, 2nd-generation UWB chip has longer range and enables a precision finding feature for other people you know with iPhones. A new "Voice Isolation" feature powered by machine learning eliminates background noise coming from your side while on a phone call. The emergency satellite features have been expanded to include roadside assistance from AAA; that service is now included with a AAA membership. The Pro models have a few other tweaks, such as a customizable action button replacing the silent switch, and rear glass that's easier to remove for better repairability. The Pro models can also capture 3D "Spacial Video" for Apple's new Vision Pro AR headset, plus log encoding for professional video capture and color grading. Finally, the Pro models support Wi-Fi 6E and Thread. The iPhone 15 starts at $799 while the larger Plus starts at $899, both with 128 GB of storage. The iPhone 15 Pro starts at $999 (128 GB) while the 15 Pro Max starts at $1199 (256 GB). The iPhone 15 and 15 Plus come in black or one of four pastel colors: blue, green, yellow, or pink. The Pro models come in black, white, blue or "natural titanium". Pre-orders start this Friday, with full availability a week later on Sept. 22.
HMD Global, the company that took over the Nokia brand in the phone space, plans to launch its own brand of phones. HMD Global CEO Jean-Francois Baril published a post saying that "we are establishing an original HMD brand. You can expect to see a new portfolio of HMD branded mobile devices, as well as Nokia devices and collaboration with exciting new partners."
Apple has extended its contract with Qualcomm to supply 5G modem chips for iPhones through 2026. Apple has been attempting to develop its own 5G modem chips, and purchased Intel's phone chip business in 2019 for $1 billion to further that effort. While rumors suggested Apple planned to debut its own 5G chips this year or next, the new deal with Qualcomm suggests that project is delayed. Apple could still debut its own 5G chip before 2026, but may phase in the change over time, across different iPhone models and/or different markets. Apple used modems from different suppliers in the iPhone 7 series, with the Qualcomm modems offering superior performance.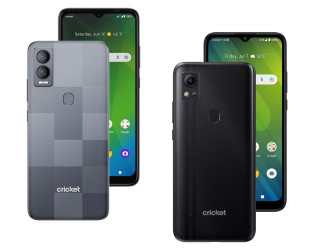 Cricket has started selling two additional phones under its own brand, adding to what was already the largest lineup of white-label phones among US carriers. The Cricket Magic 5G offers 5G for just $140, while the Cricket Icon 5 is a 4G Android phone for just $90. Both offer basic features such as Android 13, a 13 megapixel main camera, 5 megapixel front camera, 4,000 mAh battery, HD+ display with notch, and a fingerprint sensor. The Magic 5G also has NFC and a slightly larger display at 6.6 inches (vs. 6.5" on the Icon 5). The Magic 5G is manufactured by Tinno, which also makes the Cricket Ovation 3. It may also come to AT&T branded as the AT&T Propel 5G. The Icon 5 is made by Coosea, which also makes the Cricket Debut Smart, Innovate E 5G, and Vision Plus. The Icon 5 may also come to AT&T as the AT&T Motivate 4.
Apple has released iOS 16.6.1 for iPhones, which fixes an "actively exploited zero-click vulnerability". All iPhone and iPad owners should update their OS software immediately, as this is one of the most severe types of security issues. The vulnerability can be exploited with zero interaction from the victim; the attacker merely needs to send an iMessage with a maliciously crafted image. The Citizen Lab discovered the vulnerability — which they have dubbed "Blastpass" — being actively exploited in the wild and used to install NSO Group's Pegasus "mercenary spyware", which gives the attacker nearly complete access to the target device. Citizen Lab notes that iPhones in Lockdown Mode would not have been vulnerable to this exploit. Lockdown Mode is an existing feature of iOS that cuts off likely attack vectors. It's designed for people likely to be targeted for who they are or what they do. This particular exploit involves "a validation issue" with the PassKit API in Wallet, in combination with a buffer overflow issue in Apple's image-processing framework. Buffer overflows are a common cause of security vulnerabilities across most OSes.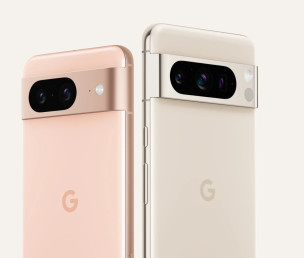 Google has posted an official page on its web site for the forthcoming Pixel 8, Pixel 8 Pro, and Pixel Watch 2. The page includes a few photos plus a short video with a all-around views of both phones. Side-by-side shots show a significant size difference between the two. Few concrete details are provided, but Google promises that the phones will offer "the most advanced Pixel cameras yet, and Google AI to help you do more, even faster." Examples of Google AI include smart photo editing and live language translation. As for the Pixel Watch 2, Google promises "even more personalized help, safety features, and health insights." All three products are going to be announced October 4th, and could be available the same day.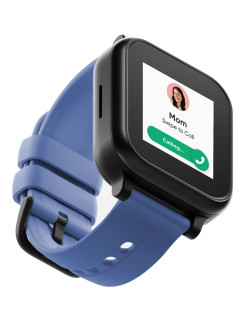 Gabb has announced its newest watch for kids, the Gabb Watch 3. The new model offers significant upgrades from the Watch 2, including full text messaging (via voice or keyboard), wireless charging, and Bluetooth pairing (to the parent's phone). It's also more durable with Gorilla Glass 3 and IP68 water resistance. It supports a larger allowed contact list, up from 25 to 100. Parents can also use the parent app to remotely track location, set Safe Zones, enable focus and silent modes, and create text message presets. The watch comes with several non-connected, non-addicitive games and apps, including an exercise tracker. The watch is designed to look "on par with leading adult smartwatches" and offers a variety of themes and wallpapers. It's available starting today for $150. Service plans start at $13/month. Gabb also makes a function-limited phone for kids.
New filings related to Arm's planned initial public offering (IPO) reveal that Apple has signed a deal with the company that "extends beyond 2040". Apple licenses Arm chip technology which it then customizes to create the A-series processor chips that are the heart of iPhones and iPads. More recently, Apple also moved its Mac computers to M-series "Apple Silicon" chips which are also based on Arm technology. Other major mobile chip companies like Qualcomm and MediaTek also license Arm technology as the basis for their chip designs. As Arm prepares to go public, Apple is among the strategic investors who has agreed to buy shares in the IPO.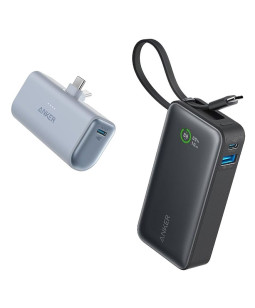 Anker has announced seven new MagGo wireless chargers and two new Nano power banks, all with faster charging than its previous-generation products. The new MagGo series fully supports the new Qi2 standard based on Apple's MagSafe. That means they support full 15-watt wireless charging, for 2x wireless charging speed. The series "includes a variety of wireless chargers, powerbanks, wireless magnetic pads and an 8-in-1 magnetic charging station". The two new Nano power banks have built-in USB-C connectors eliminating the need for a separate cable. A smaller model attaches directly to the bottom of the phone with a flip-out rigid connector. It has a 5,000 mAh capacity and can charge at up to 22.5 watts. A larger model has a short, built-in USB-C cable that supports two-way charging at 30 watts. It also has both USB-C and USB-A ports and a small color status display. It has a 10,000 mAh capacity. The power banks are available now for $30 and $50, respectively. Pricing and availability for the new MagGo wireless chargers will be announced later.
Google has ended its Pixel Pass subscription bundle after just 22 months, even though the offering was advertised as including a new phone after two years. The news comes as Google prepares to announce a new lineup of Pixel phones (presumably the Pixel 8 series) on October 4th. The monthly fees paid so far did cover the cost of an initial Pixel phone, plus a bundle of cloud services. Google is also offering a $100 credit to affected customers. But those customers are losing access to special discounted rates for streaming music and other services. Google has a long history of killing off products more quickly than other companies.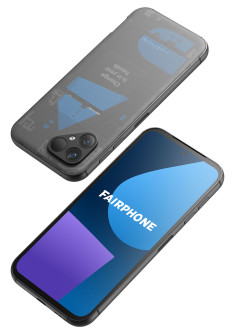 Fairphone has revealed the Fairphone 5, the next version of its sustainability-focused line of Android phones. The Fairphone 5 has better specs than past models, including dual 50 megapixel cameras (normal and wide) and a 90 Hz OLED display (6.46-inch, FHD+). The phone is modular and easily repairable. Full support lasts for five years and includes a warranty as well as full Android OS version upgrades. Security updates are promised for eight years. The company also uses materials that are better for the planet. Other specs include a 4,200 mAh battery, 8 GB RAM, 256 GB storage (expandable), Wi-Fi 6E, and NFC. Even though it's easily repairable, the phone carries an IP55 rating for dust and water resistance. It's available in black, blue, and transparent. The company is currently only taking pre-orders in Europe, but the the Fairphone 4 did eventually reach the US.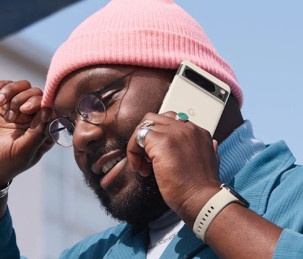 A page on Google's own Store web site briefly featured an image clearly showing the company's next flagship phone. The photo was labeled "A person takes a call on a Pixel 8 Pro phone in Porcelain." That phone has yet to be announced. Google historically announces such phones in October. Leaks like this are common enough for Google that they may be intentional, to drum up interest ahead of the official announcement.