Home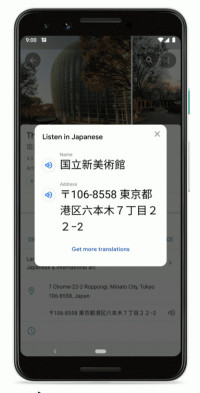 Google has updated its Maps app with the ability to speak aloud the name and/or address of your destination in the local language when traveling abroad. The feature is designed to be used when hailing a taxi or asking a local for directions. The feature appears automatically when in a country where the local language doesn't match your device's language setting. A speaker icon appears next to the place name in each listing. Tapping it brings up a new box with the option to speak the place name in the local language, speak the address in the local language, or jump to Google Translate to continue a conversation with a local. The new feature will be rolling out this month on Android and iOS with support for 50 languages and more on the way.
Google today announced the US rollout of Google-operated RCS for its Messages app for Android, making RCS "broadly" available to Android users in the US by the end of the year. RCS is the new industry standard for messaging designed to replace SMS and MMS. It brings advanced features similar to iMessage, including the ability to send and receive high-resolution photos and videos, and see if people have received your messages. Although the Messages app has supported RCS for some time, it has relied on carrier support on a phone-by-phone basis, which has been slow to roll out. Google's new service announced today side-steps carrier infrastructure and gives Android users RCS without waiting for carrier support. Google launched a similar service in the UK, France, and Mexico earlier this year. Just three weeks ago, the top four US carriers announced a joint venture to accelerate the launch of carrier-run RCS in the US in 2020. It's unclear if these two efforts might conflict in the coming months, but Google says it is "committed to working with our partners, including carriers and device makers, to provide a consistent and interoperable experience for everyone on Android."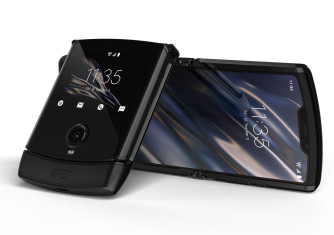 Motorola today unveiled its new razr phone for 2020. In line with a long-running stream of teases and leaks, plus today's FCC approval, the phone matches the design of the original RAZR V3, but with an inner surface that is one continuous 6.2" HD touchscreen that bends at the hinge, like Samsung's Galaxy Fold. The new razr will be exclusive to Verizon in the US and cost $1500. Like the original RAZR V3, it has a "chin" that sticks out from the bottom half, and side keys located in the top half. The top half also contains a large outer display and a 16-megapixel camera. The 2.7" outer display is a touchscreen that lets users respond to notifications, take selfies, play music, use Google Assistant, and more. The flexible OLED main display has curved top and bottom edges, with a notch in the top. The phone is powered by a Snapdragon 710 chip. It has 6 GB of RAM, 128 GB of storage, 2,510 mAh battery, NFC, and dual-band Wi-Fi. It has a 5-megapixel selfie camera, although the main camera can also be used to take selfies using the outer display. To keep the phone thin, the phone lacks a 3.5mm audio jack or memory card slot. It also relies on an eSIM instead of a physical SIM card. It does have a USB-C port centered on the bottom that supports fast charging. USB-C razr earbuds are included, which are "professionally tuned" by Denon. Verizon is accepting pre-orders starting December 26th, with full availability on January 9th, 2020.
The unannounced new Motorola RAZR with a foldable display has been revealed in public documents for its FCC approval. Photos in the documents match previous leaks, including a very tall, narrow screen that folds in half, inside a body very much like the original RAZR, including a "chin" at the bottom. The outside sports a camera and large outer display in the top half. The chin section houses an oval button and/or fingerprint reader on the front, and a USB-C connector on the bottom. The draft user manual submitted to the FCC mentions Verizon, that the phone has an eSIM instead of a physical SIM card, and a fingerprint security option. The back includes "razr" branding. Photos of the internal components confirm that the RAZR is powered by a Qualcomm Snapdragon 710 chipset. A battery rated 1185 mAh is also shown, although the phone may have two batteries, one in each half. The approval in question is not for the US version, as it supports neither LTE band 12 nor hearing-aid compatibility. But Motorola usually offers multiple versions of each model for different parts of the world, so a separate US version seems likely.
Minecraft Earth is now available in the US in an "Early Access" version. Users can walk around to explore a Minecraft version of the real-world map, collect virtual resources scattered around the map, and start building with Minecraft blocks on "buildplates", which can be placed on a tabletop like a virtual AR diorama. Buildplates can also be placed in the world using life-size AR. Both modes allow multi-player collaboration. The map also includes interactive Adventures at set locations on the map. Like Pokemon Go, the map is based on Open Street Map data.
A federal judge today ruled that US border agents can't search travelers devices without "reasonable suspicion". Although they can still search devices without a warrant, they now need a specific reason to do so. Previous searches by CPB and ICE without reason violated the US Constitution's Fourth Amendment protections against unreasonable searches and seizures, according to the new ruling by US District Judge Denise Casper in Boston. The ACLU and EFF filed the lawsuit in 2017 on behalf of 10 US citizens and one lawful resident whose devices were searched without a warrant. Over 30,000 devices were searched at the border in 2018, according to the ACLU.
Sprint recently launched Sprint Perks, a collection of plan discounts available to certain groups. The main offer is Sprint's top plan (Unlimited Premium) for the price of its middle plan (Unlimited Plus), a discount of $10/month/line. The discount is available to anyone employed in government, education, military, or healthcare. It's also available to small business owners and employees of specific other companies that have partnered with Sprint. In total, 130 million Americans are eligible. Sprint Unlimited Premium includes Amazon Prime, Hulu, and Tidal. It also offers 100 GB of mobile hotspot data and unlimited roaming in Canada and Mexico. The mid-tier Unlimited Plus plan does not include Amazon Prime and has less hotspot data. Unlimited Premium, normally $80/month, is $70/month with this offer. A second line runs $50/month. For lines 3-5 on a family plan, Sprint is running limited-time special pricing of just $10/month/line through January 2021. The special, limited-time discount on lines 3-5 is open to everyone, and varies by plan. Lines 3-5 are free for those on the cheaper Unlimited Basic plan, and $20/month/line for those paying full price for the Unlimited Premium plan (those not eligible for Sprint Perks.) Sprint Perks includes several other discounts and special offers, such as 50% off for military families, and special offers for members of AAA, American Airlines AAdvantage, Walgreens Balance Rewards, and credit unions.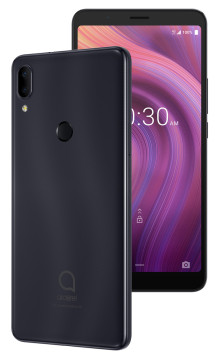 Alcatel has revealed the 2019 edition of its 3V affordable Android phone for the US market, which will launch soon on Metro by T-Mobile. The phone has a large 6.7-inch HD screen and a large 4,000 mAh battery with fast charging via USB-C. It also has a 16-megapixel main camera aided by a depth camera for portrait effects, and an 8-megapixel selfie camera. It's powered by a MediaTek P22 processor paired with 3 GB of RAM. Its 32 GB of storage is expandable via microSD memory cards. Other features include a standalone fingerprint reader on the back, 3.5mm headset jack, stereo speakers, Google Assistant, and Google Lens. Pricing and launch date were not announced.
AT&T has raised the price of its Mobile Share Value plans by $10, forcing existing customers to pay the new rate even if they make no changes to their plan. The rate hike comes with an additional 15 GB of "bonus" data.
Google this week announced a new program to collaborate with other companies to screen apps for harmful code before they reach the Google Play Store, the app store for Android devices. The App Defense Alliance includes Google, ESET, Lookout, and Zimperium. "As part of this Alliance, we are integrating our Google Play Protect detection systems with each partner's scanning engines. This will generate new app risk intelligence as apps are being queued to publish."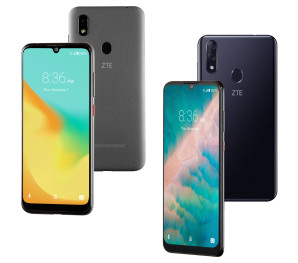 Verizon-back Visible has launched two new ZTE phones from the company's affordable Blade series.
The ZTE Blade A7 Prime has a 6-inch HD display with a small notch, 16-megapixel main camera, 5-megapixel front camera, standalone fingerprint reader, 3,200 mAh battery, and MediaTek Helio A22 processor. It also has USB-C, 32 GB of storage, a memory card slot, and a 3.5mm headset jack. It's an LTE-only phone designed for Verizon's network. Visible is offering it for $99.
The ZTE Blade 10 Prime has all of the features of the A7, but upgrades to a Helio P60 processor, 64 GB of storage, a larger 6.3-inch display with full-HD resolution, faster Cat. 6 LTE, and a 16-megapixel front camera. It also adds NFC and an extra camera on the back for depth (portrait) effects. Visible is selling it for $179. It's also available unlocked as the ZTE Blade 10, also for $179.
T-Mobile today announced plans to offer three new programs offering 5G service for free to certain groups, or cheaply for everyone else. The company is promising to launch the programs when and if it is allowed to merge with Sprint. Although the federal government has approved the merger, over a dozen state attorneys general are suing to stop the merger on antitrust grounds, claiming the move would lead to higher prices for consumers. The new programs are:
Connecting Heroes Initiative: Free unlimited wireless service — including 5G data, talk, and text — for all first responders in the country. This would include every public and non-profit state and local police, fire and EMS first responder agency in the US. T-Mobile is promising to offer this program for 10 years, spending "up to $7.7 billion" on it.
Project 10Million: In an attempt to address "the homework gap", T-Mobile will offer free mobile hotspots and 100 GB/year of free data to low-income families with children and no home internet access. The company promises to spend $700 million equipping 10 million households with free hardware, and spend $10 billion offering free service for five years.
T-Mobile Connect: A $15/month prepaid plan available to everyone that offers 2GB of high-speed data plus unlimited talk and text. A step-up plan would offer 5GB of data for $25/month. T-Mobile also commits to increase the data limit of each plan by 0.5 GB every year for the next five years.
The state AGs suing to stop the merger have a number of other complaints. T-Mobile's announcement today also includes a number of specific promises that address most aspects of those arguments directly.
T-Mobile has announced December 6th as the launch date for its low-band 5G network, which will use band 71 (600 MHz). The nationwide network will cover more than 200 million Americans and more than 5,000 cities and towns across the country. Unlike mmWave 5G networks that have limited coverage and building penetration, T-Mobile's low-band 5G network uses a frequency band already used for 4G, and will thus offer the same coverage and properties as the 4G network. Sprint is pursuing a similar strategy with its 5G network, and AT&T plans to add low-band to its 5G network in the coming months. T-Mobile has also launched mmWave 5G in parts of Atlanta, Cleveland, Dallas, Las Vegas, Los Angeles, and New York. T-Mobile will offer three 5G phones. The Samsung Galaxy S10 5G only supports the mmWave networks. The Samsung Galaxy Note10+ 5G and OnePlus 7T Pro 5G McLaren only support the new low-band network launching Dec. 6.
Google has added a rewards program called Google Play Points to the Android app store. The program is free to join and members earn points for everything they buy through Google Play, and even for downloading "featured" free apps and games. Points can be redeemed for Google Play purchases, in-app purchases and discounts, as well as donations to charity. The program has four tiers, with higher levels offering weekly prizes. The program is launching this week in the US, but has been available in Korea and Japan for a year.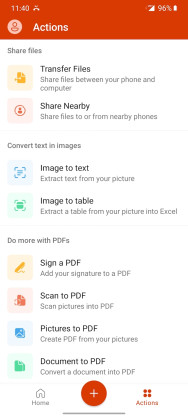 Microsoft has released a public preview of its new, completely revamped Office app for Android and iOS. A single Office app replaces the previously separate Word, Excel, and PowerPoint apps. It also includes the previously-announced features that let users take a photo of a document to create an editable Word document, and use the camera to import table data directly into Excel. It includes dedicated sections for non-Office documents: PDF, Media, and Notes. An Actions panel makes it easy to transfer files between phone and computer, or with nearby phones. It also includes shortcuts to create PDFs and add signatures to them. Anyone can try out the public preview, but it requires extra steps of enrolling in the testing program, a process that requires joining a group for Android, or using TestFlight for iOS.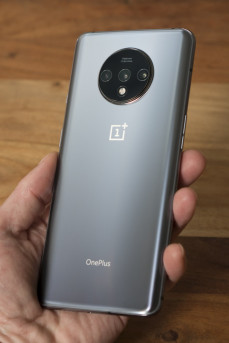 OnePlus has an unusually confusing array of different "flagship" phones available right now, but the 7T is the newest mainstream model for most people. It's still quite high-end, but for a reasonable price and without some of the crazier features of the new Pro models, which most people don't need anyway. How does it stack up? I used the 7T as my main phone for over two weeks. Here's what you should know about this promising phone.
Fitbit has agreed to be purchased by Google for $2.1 billion. Fitbit makes activity-tracking wearables, having sold more than 100 million devices, with 28 million current active users. Google has its own Wear OS smartwatch platform, which integrates with its Google Fit activity- and health-tracking service. Google said it sees "an opportunity to invest even more in Wear OS as well as introduce Made by Google wearable devices into the market." On privacy, Fitbit says "Fitbit will continue to put users in control of their data and will remain transparent about the data it collects and why. The company never sells personal information, and Fitbit health and wellness data will not be used for Google ads." Fitbit also pledged to continue supporting both iOS and Android.
Visible, the online-only MVNO backed by Verizon and operating on the Verizon network, just launched Party Pay, a new kind of discount for families and groups that works more like a simple discount, or, for the company, perhaps a referral program. Instead of groups sharing a joint account, each individual keeps their own account and pays their individual bill. They simply receive a discount for joining a group of up to four people, which any Visible customer can create and invite any other Visible customers to join. The discount increases the larger the group: $5 for each person that joins a group after the group is created. So each person in a 4-person group would only pay $25/month, instead of the usual $40/month without Party Pay. Visible offers a single unlimited plan with service on Verizon's network. The company has no physical locations, offering activation, support, and all customer interactions via its app.