Home
Google's Switch to Android app for iOS now makes it easy for iPhone users to move data like contacts, calendars, and photos to any new Android 12 phone. The app initially supported only Pixel phones.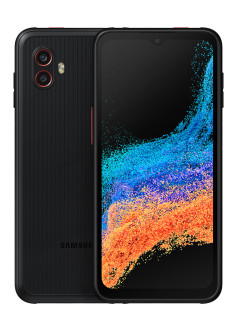 Samsung has revealed the Galaxy XCover6 Pro, a new "enterprise-ready smartphone powerful enough to support today's most demanding businesses". Its rugged design carries an IP68 water and dust rating, and MIL-STD-810H certification for drops, altitude, humidity, immersion, salt fog, dust, and vibration. Corning Gorilla Glass Victus+ protects the display, which is designed to work with gloves and wet fingers. The phone also has a removable 4,050 mAh battery, yet is only 9.9mm thick. The body includes two customizable shortcut buttons and POGO pins for dock charging. DeX support lets the phone offer a PC-like experience by connecting an external display, keyboard, and mouse. The phone comes with Android 12 plus four OS upgrades and five years of security updates. Specs include a 6.6-inch LCD display with 120 Hz refresh, 5G, Wi-Fi 6E, NFC, and a fingerprint reader. It has 6 GB RAM and 128 GB storage, expandable via microSD card. The main camera 50 megapixel, paired with an 8 megapixel wide-angle camera and 13 megapixel front camera. North America is not in the list of markets where the phone is launching this July, but Samsung promises "availability expanding to other regions at a later date". A version has been approved by the FCC with excellent support for US 4G and (sub-6) 5G networks. AT&T has offered the XCover series in the past.
Arm has revealed 2022 Total Compute Solutions (TCS22), its next-generation CPU and GPU designs for mobile devices including phones, with a focus on improved mobile gaming performance. All-around performance of this year's solution is up to 28% better, with up to 16% power reduction. The new second generation Armv9 CPUs are designed to improve performance, efficiency, and scalability across the board, but "especially for gaming". Complementing those are a new range of Arm GPUs for advanced 3D graphics, including a new Immortalis brand for flagship GPUs that are even more powerful than the Mali line. The Immortalis-G715 is the first Arm GPU to offer hardware-based ray tracing support on mobile, while the new Mali-G715 supports Variable Rate Shading. The new Mali-G615 improves on the Mali-G610 and rounds out the lineup. All of the new GPUs offer a 15% performance improvement compared to the previous generation. On the CPU side, the new Arm Cortex-X3 delivers "a 25% performance improvement compared to the latest Android flagship smartphone". The new Cortex-A715 replaces the A710, offering 20% better energy efficiency and 5% better performance. For context, this matches the performance of the Cortex-X1. Meanwhile, an updated Cortex-A510 "little" core offers a 5% power reduction. A newly updated DSU-110 interconnect supports 50% more CPU cores (up to 12) and supports a high number of Cortex-X3 cores. With TCS22, Arm is also introducing two new security technologies to address memory safety vulnerabilities: Asymmetric Memory Tagging Extension (MTE) and Enhanced Privileged Access Never (EPAN). Apple, Qualcomm, MediaTek, Samsung, and Google all use Arm's designs and technology as a starting point for their own processor chips that power essentially all of today's phones.
Samsung Electronics has announced a new camera sensor for phones with 200 megapixel resolution. While Samsung already makes 200 megapixel camera sensors, the new ISOCELL HP3 sensor has pixels that are 12 percent smaller, enabling "approximately 20 percent reduction in camera module surface area, allowing smartphone manufacturers to keep their premium devices slim." The sensor also has several cutting-edge features, including "Super QPD" auto-focus, where every group of four pixels can perform PDAF (phase-detection auto-focus) in both horizontal and vertical directions. The sensor also supports staggered HDR and a triple-ISO mode that can capture three different exposures at once, outputting 14-bit color depth. The sensor is designed to use pixel binning in most situations, and offers two different binning modes: combining four pixels into one for 50 megapixel output, or combining 16 pixels into one for 12.5 megapixel output. The Samsung ISOCELL HP3 is currently sampling, and "mass production is set to begin this year."
Mobile phone startup Nothing has confirmed to PCMag that its forthcoming first phone won't be sold in the US and won't work well on US networks. The much-hyped phone has a unique design with transparent back and several light-up elements.
Apple's forthcoming iOS 16 and macOS Ventura will support the new Privacy Pass industry standard for authenticating users as legitimate people and not bots. This new technology can replace annoying CAPTCHAs, allowing web sites and app services to fight fraud in a way that's automatic and invisible for users. Privacy Pass authenticates users as real without identifying them or allowing any kind of tracking. It does this with a multi-step exchange of "blinded" cryptographic keys involving an authentication server that the web site trusts, plus a separate authentication server that the phone (and Apple) trusts. The process verifies that the user is using a trusted, signed app (such as Safari), that they are signed in to a valid Apple ID account, and that they have successfully unlocked their phone using biometric authentication. The browser can then generate signed tokens on demand as part of a new "PrivateToken" HTTP handshake process when connecting to a web server. When using the Safari browser or certain APIs for apps, this happens automatically before a web page loads. If successful, the web page will load without the CAPTCHA that it would normally have. Users do not need to do anything to use the feature. Web site owners that currently use CAPTCHAs will need to update their servers to support Privacy Pass, although CAPTCHA providers may be able to enable the feature through their existing CAPTCHA APIs.
The FAA, wireless carriers, and the aviation industry have reached an agreement that will allow AT&T and Verizon to fully utilize their new mid-band 5G radio spectrum near airports by this time July 2023. The agreement includes a phased approach that will allow loosened restrictions by the end of 2022. AT&T and Verizon paid billions to the FCC for the right to use the airwaves starting at the end of 2021. Mid-band spectrum is ideal for 5G and allows the carriers to offer much better 5G service. But the FAA objected that 5G in this band could interfere with radio altimeters — critical airplane safety equipment in some conditions — that operate in a nearby band. This led to last-minute delays in launching the new 5G service. Testing has since found that most airplanes tolerate the signals just fine, but some smaller regional aircraft have altimeters with inadequate filters. These planes that are "most susceptible to interference" must be retrofitted with improved filters by the end of 2022. "This work has already begun and will continue on an expedited basis. At the same time, the FAA worked with the wireless companies to identify airports around which their service can be enhanced with the least risk of disrupting flight schedules." Additional filters and replacement altimeters will be installed on less-affected aircraft by July 2023, enabling "minimal restrictions" on 5G networks by that time.
Starting June 21st, T-Mobile's most popular plans will include more and/or faster data while overseas, as well as inflight on major US airlines. T-Mobile's most premium plan, Magenta Max, gets the biggest upgrades, with 5 GB of international high-speed data each month — up to 5G speeds where available — in 210+ countries and destinations. The same plan will also now include free inflight Wi-Fi, all flight long, on "select flights" with Delta, American, and Alaska, coming soon to United as well. This includes streaming TV "where available". These same benefits also apply to the Business Unlimited Ultimate plan. Customers on Magenta, Business Unlimited Advanced, and equivalent Sprint plans also see improvements, though not as great. For international roaming, those customers will now get 5 GB of 5G data each month in the 11 European countries with a T-Mobile network: Austria, Croatia, Czech Republic, Germany, Greece, Hungary, Macedonia, Montenegro, Poland, Romania, and Slovakia. In other countries, the free data roaming speed (for things like basic navigation and email) is being doubled from 128 kbps to 256 kbps. For inflight Wi-Fi, Magenta customers will now get free service for the whole flight on up to four flights each year, and one free hour on all additional flights.
Verizon has launched a new "Mobile+Home Discount" for customers who use the any of company's home internet services and also have a "premium" 5G Unlimited mobile service plan with Verizon. The $25/month discount brings the cost of a basic 300 Mbps FiOS plan down to just $25/month (with AutoPay). The discount applies to both FiOS connections as well as Verizon's fixed wireless options (4G or 5G). The discount should help Verizon better compete with Comcast, which offers Xfinity Mobile service (with special pricing) exclusively to Xfinity Internet customers.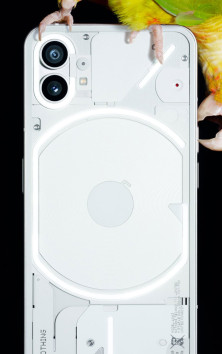 New mobile startup Nothing has released a photo showing the official design of its upcoming smartphone, the phone (1). The unique design has a transparent back that exposes several components, including the NFC coil antenna. The company will hold a launch event to reveal further details on July 12th. Nothing was founded by Carl Pei, the former co-founder of OnePlus. Videos that have been released subsequently show the lightest white parts lighting up and flashing.
Dish has finally launched its own, from-scratch 5G Standalone (SA) network in "120+ Cities" spanning the US. The launch comes just hours before the FCC's deadline for the company to launch service covering 20% of the country. It's not immediately clear how much native coverage the network will provide in each city, but the company does provide customers with roaming service on other networks. Dish calls the network Project Genesis (sometimes written "Gene5is"), and the service "Smart 5G". Cities with service at launch include: Albuquerque, Boise, Charlotte, Cleveland, Dallas, El Paso, Fort Worth, Hartford, Houston, Kansas City, Las Vegas, Nashville, Norfolk, Oklahoma City, Orlando, Pueblo, Raleigh, Rochester, Salt Lake City, Spokane, Springfield, St. Louis, and Stockton. Dish currently appears to be offering only one phone option: the Samsung Galaxy S22 for $400 (50% off the usual price). This seems to be the phone of choice for 5G SA technology at the moment, as it's the same and only model that T-Mobile says is currently compatible with its new high-speed 5G SA service. Dish started offering commercial 5G SA service in launch city Las Vegas last month, after a beta period that started last September.
T-Mobile has successfully tested 5G triple carrier aggregation (NR CA) using 5G standalone (SA) and mid-band spectrum, achieving an impressive downlink data rate of 3 Gbps. Triple CA is not new, but non-standalone (NSA) 5G requires that one of those three carriers be slower 4G, limiting potential data speeds. SA mode allows all three carriers to be 5G, and two can even be in the same band. T-Mobile's band 41 mid-band spectrum is wide enough to allow that in some parts of the country. T-Mobile's test combined 100 MHz of band 41 (2.5 GHz) + another 90 Hz of band 41 + 20 Mhz of band 25 (1.9 GHz), for a total of 210 Hz of bandwidth. The test used a Samsung Galaxy S22, and customers with that phone can experience NR CA in some areas today. "This capability will expand across the Un-carrier's network and to additional devices in the near future."
Verizon has successfully tested 5G technology in two different modes within band 48, also known as CBRS. At 3.5 GHz, this valuable mid-band spectrum is close to the C Band spectrum that Verizon recently deployed. The two bands will compliment each other, further improving the coverage and performance of Verizon's 5G network. Band 48 has a unique three-tier structure where the government has top-priority access (Tier 1), while companies with FCC licenses (mostly Verizon) have Tier 2 access, known as PAL (Priority Aaccess License). The third tier is General Authorized Access (GAA), which is open to anyone, much like Wi-Fi. Verizon has now successfully tested 5G using both PAL and GAA modes, giving Verizon users access to as much of band 48 as possible for 5G. Verizon already uses band 48 for 4G LTE service.
WhatsApp now supports Apple's "Move to iOS" system, making it easy for users to switch from an Android phone to an iPhone without losing their WhatsApp chat histories. Move to iOS consists of an Android app that users can download from Google's Play Store. It moves contacts, text messages, photos, videos, web bookmarks, mail accounts, and calendars to a new iPhone. It transfers the data over a temporary, private Wi-Fi network between the two phones. WhatsApp is taking advantage of support for third-party data in Move to iOS. WhatsApp data transferred this way is encrypted and unreadable until the user signs in to WhatsApp on their new iPhone.
Apple has quietly announced WeatherKit, a new API that will let app developers integrate "hyperlocal" weather forecast data into their apps. This is the same kind of specific weather data previously offered by DarkSky, which Apple acquired in 2020. WeatherKit will be available across platforms — including Android — via a standard REST API. A Swift API will also be available on Apple platforms. The data available includes 10-day forecasts as well as a minute-by-minute precipitation forecast for the next hour. Wind and UV data will also be available.
Google has released Android 13 Beta 3, which brings the OS to a key milestone known as Platform Stability. This means that new APIs used by developers are now finalized and won't change, so devs can move full speed ahead with Android 13 versions of their apps.
The European Union has all but finalized a new rule that will require mobile devices to include a USB-C port for wired charging. This includes phones, as well as Bluetooth headphones, tablets, cameras, and laptops. The legislation will also require that consumers have the option to buy such devices without an included charger. The goal of the new rule is cut down on e-waste from extra, unnecessary chargers. Apple will be required to comply, potentially forcing the company to abandon its proprietary Lightning connector, at least in the EU. The rules still need to be formally voted on, but it is expected to pass by late summer, with the rule coming into force in fall 2024.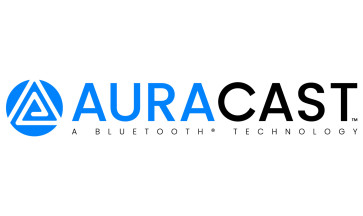 The Bluetooth Special Interest Group (SIG) has created a new brand for the broadcast audio feature of LE Audio: Auracast. LE Audio is a complete revamp of the audio component of Bluetooth, enabling better performance and many new features. One of those new features is broadcast audio, which will enable devices to transmit audio to an unlimited number of Bluetooth receiver devices. This will enable individuals to share music and video content soundtracks with friends. It will also enable many new use cases. "Silent televisions in public venues like airports, gymnasiums, restaurants, and waiting rooms will be able to broadcast audio that any visitor with Auracast enabled Bluetooth earbuds or hearing aids will be able to hear". Public address systems will be able to broadcast directly to Auracast enabled hearing aids to ensure important announcements are heard. The first consumer devices supporting Bluetooth LE Audio and Auracast broadcast audio are expected to start shipping soon, "and then ramp up as we approach the end of the year and holiday season."