Home
Apple today announced an updated version of its Apple TV app that supports paid channels within the app. It will be available on iOS, tvOS, macOS, Roku, Fire TV, and smart TVs from Samsung, LG, Sony, and Vizio. It will be available in May in over 100 countries. Paid channels available in the US include Apple's new "Apple tv+" channel with its own original content, as well as HBO, Showtime, Starz, Cinemax, CBS All Access, Comedy Central, and more. The new Apple TV app supports offline viewing and family sharing.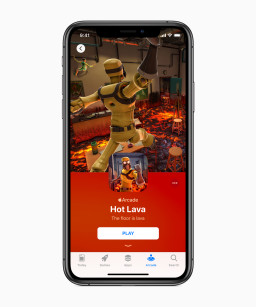 Apple Arcade will be a monthly subscription service for a series of curated games. It will feature over 100 games at launch, with new games added regularly. A single Arcade subscription buys full access to all Arcade games, none of which have ads. Arcade games will work across iOS, macOS and tvOS, and game state is maintained across different devices. The service will feature games from Annapurna Interactive, Bossa Studios, Cartoon Network, Finji, Giant Squid, Klei Entertainment, Konami, LEGO, Mistwalker Corporation, SEGA, Snowman, ustwo games and dozens more. Apple Arcade will launch in fall 2019 in more than 150 countries from a new tab on the App Store. Pricing was not announced.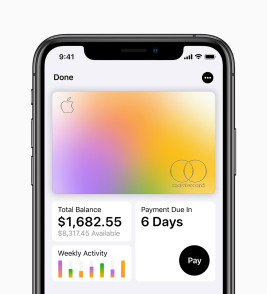 Apple today launched its own branded credit card: Apple Card. Starting this summer, customers can sign up for the card on their iOS device in minutes, and use it immediately with Apple Pay. It charges no annual fees, international fees, nor late fees. Customers get 2% cash back on all purchases, or 3% on purchases from Apple. The cash back is paid daily, deposited on a separate Apple Cash card, which also lives in the Wallet and works with Apple Pay. Apple uses Apple Maps and machine learning to translate often-cryptic charge descriptions into more obvious line items. An interactive interest calculator helps customers choose the best amount to pay down each month. A built-in spend analyzer helps users see expense categories and trends. Support is provided via iMessage. Apple card works anywhere MasterCard is accepted and is backed by Goldman Sachs.
Apple's News app for iOS now offers a $10/month paid subscription option called News+, which includes full access to the Wall Street Journal, LA Times, over 300 magazines, and the premium sections of several major web sites such as TechCrunch. Separate subscriptions to all of these publications would cost over $8,000/year. New content is downloaded automatically. Neither Apple nor advertisers can see what you choose to read. Apple is offering the first month free. News+ is available today in the US via an update to iOS. A similar offering is also launching today in Canada, and coming soon to Australia and Europe, starting with the UK.
AT&T today launched sales of the Kyocera DuraForce Pro 2, an extra-rugged Android phone with waterproof body and a non-incendive rating. The 5-inch, full-HD display works through gloves and when wet. It has a 13-megapixel main camera plus wide-angle camera, fingerprint reader, NFC, barometer, memory card slot, wireless charging, and fast charging via USB-C. It utilizes a Qualcomm Snapdragon 630 processor with 4 GB of RAM and supports LTE Cat. 9 on all AT&T bands, including band 14 supporting FirstNet, as well as bands 29 and 30. It's powered by a 3,240 mAh non-removable battery. Verizon launched its own version of the phone in November. AT&T is offering the DuraForce Pro 2 today via online and business channels for $450.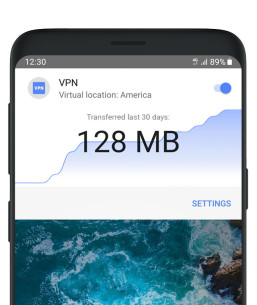 The Opera web browser for Android now includes a free VPN service, for securing data over untrusted networks such as public Wi-Fi. Opera for Android version 51 includes the feature, which is activated with a simple toggle, requiring no sign-in nor account. Opera lets users choose from one of several VPN server locations around the world, and does not log user activity. Opera for Android also includes an ad blocker. The new Opera app is available now from the Play Store.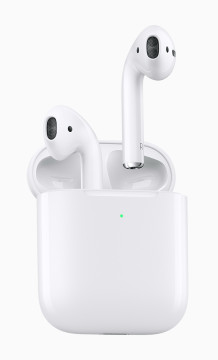 The new Apple AirPods have 50% battery life (talk time) and support "Hey Siri" voice commands to let users quickly change songs, make a call, adjust the volume or get directions. Apple also introduced an optional charging case that can be charged on any Qi-compatible wireless charging pad. The new AirPods are available today with the new wireless charging case for $199, or with the older standard case for $159. The wireless charging case is available separately for $79, for customers with existing AirPods. Apple is also now offering free personalized engraving on AirPods. The new AirPods and case are available online today, and in Apple Stores next week.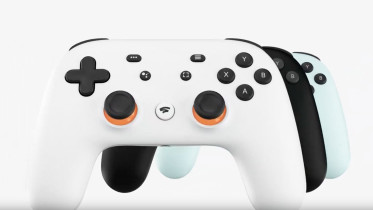 Google today announced a new, cloud-based service called Stadia that lets people play high-quality games on any device without downloading them. It also caters to people who like to watch others play games, in a way that's integrated with YouTube and competes with Twitch. The service supports high-end 3D games (such as Assassin's Creed) at up to 4K / 60 fps, on any device that supports Chrome, including Android phones, tablets, low-end desktops, and TVs with certain Chromecast dongles. It supports existing input devices, as well as a new Stadia Controller that links directly to the cloud via Wi-Fi. The controller has a headset jack, share/stream button, and Google Assistant button. Games run in Google Cloud datacenters, on special Linux-based Stadia instances that have twice the graphics performance of a modern game console such as the Xbox One X or PS4 Pro. The YouTube integration allows gamers to jump right into a multi-player game directly from a livestream. It supports advanced split-screen features, and the ability to share a playable game moment with other players with simple links. Stadia also supports cross-platform features to link to other game platforms.
Google's alternative email app Inbox will stop working on April 2nd. Many — but not all — of Inbox's hallmark features have recently been introduced in Google's Gmail app.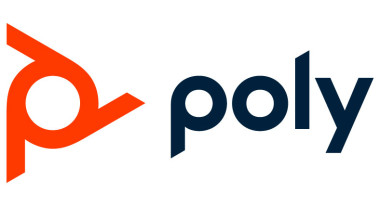 Following its merger with Polycom, Plantronics is rebranding the combined company as "Poly". The new entity will focus on solutions for businesses and office workers. Plantronics has made Bluetooth headsets with a professional bent for many years. Polycom is a leading manufacturer of audio- and video-conferencing solutions.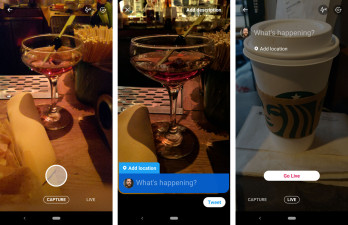 Twitter's new camera function offers an all-new visual interface that makes it faster and easier to share visual content, including photos, videos, and live streaming. The updated app has been rolling out in recent days. A new shortcut takes users directly to the camera by swiping sideways from the main feed. The interface offers standard and live modes. The standard mode has a large capture button that users can tap quickly to take a still, or hold to capture video. Both modes include prompts to add your location and a text comment. There's also a separate prompt to add a description of the visual content for the visually-impaired. The camera function defaults to the phone's rear camera, but supports selfie mode as well.
The FCC has issued a proposed rule that would require US carriers to provide vertical location data to emergency dispatchers when mobile users dial 911. The rule would take effect starting in April 2021, requiring that at least 80% of 911 calls provide vertical location data accurate to within three meters. This would help emergency dispatchers determine which floor of larger buildings callers are located on. The FCC first requested this capability in early 2014. The CTIA industry association established an implementation framework in late 2014, and carriers have been conducting tests since then. The FCC used data from these tests to make today's new rules.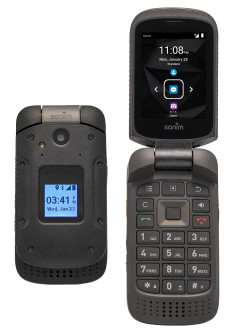 The Sonim XP3 is a new rugged clamshell-style phone for Sprint. The two companies announced the phone today, and it's available now. The phone is rugged to military specs, and waterproof with an IP68 rating. Its large buttons are designed to be glove-friendly. It supports Sprint's Direct Connect Plus PTT (walkie-talkie) service. Its 100 dB speaker with noise cancellation is designed to be extra-loud and clear. The software is based on open-source Android (Oreo) but cannot run Android apps. It has a removable 1,500 mAh battery, 2.6-inch LCD main display, small outer display, and a memory card slot. It comes with a three-year warranty. Sprint is offering it for $240, or $10/month.
Apple issued a statement today responding to Spotify's claims of unfair competition because Apple takes 30% of in-app purchase revenue, affecting products like a Spotify Premium subscription. In fact, Apple takes only a 15% cut after the first year of each annual subscription.
Apple today announced that its next annual developer conference will take place June 3-7, 2019 in San Jose. The company usually reveals details of a new version of its iOS software during the keynote presentation on the first day of the event.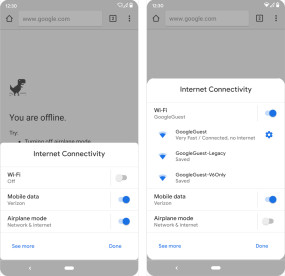 Google has released the first beta version of Android Q for Pixel phones. It's intended for developers to start working on app compatibility, and doesn't necessarily include all of the eventual consumer-facing features of the OS. Android Q will bring privacy, security, and performance enhancements. It also adds native support for peer-to-peer Wi-Fi, extended caller-ID and robocall-blocking features, foldable phones, and photo depth maps. It improves support for password managers. It also lets users easily activate certain hardware features (mobile data, wi-fi, NFC, and sound) at the moment an app requires those features, using simple pop-ups instead of needing to dive into the full Settings app. The beta is available now for all Pixel phones, including the very first models.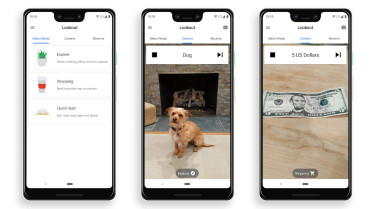 Google Lookout is a free app that uses AI to identify things it sees through the phone's camera and describe it to a visually-impaired user. The company announced this week that the app is available now for English speakers in the US with a Google Pixel phone. The app has three modes: Explore, for exploring new spaces and dealing with typical office, home, and cooking tasks; Shopping, which reads bar codes, prices, and physical currency; and Quick Read, which reads text from mail, signs, and labels. The app is designed to be used with the phone held in hand, or hung on a neck lanyard. Microsoft already offers a similar app called Seeing AI, and recently updated it to include haptic feedback.
Apple takes a 30% cut of all iOS in-app purchases for digital products and services (but not physical ones). This includes products like a Spotify Premium subscription. Spotify argues that it cannot offer pricing competitive with Apple Music when they have to pay the 30% but Apple does not. Spotify and similar companies can accept payments via other means, but Apple then prevents them from emailing their own customers about updates, etc. Spotify has taken their argument to the European Commission, asking them to rule that these practices constitute unfair competition.