Home
The FCC has announced proposed fines totaling over $200 million against the nation's top four wireless carriers for selling customers' location data to third parties for years with little regard for customers' privacy or consent. T-Mobile is being fined $91 million, AT&T: $57 million, Verizon: $48 million, and Sprint; $12 million. "The size of the proposed fines for the four wireless carriers differs based on the length of time each carrier apparently continued to sell access to its customer location information without reasonable safeguards and the number of entities to which each carrier continued to sell such access." The fines will only be finalized after the companies have a chance to respond; the FCC could ultimately settle on lower fine amounts.
Samsung's new Galaxy S20 series of flagship phones are the first phones to be certified by the USB Implementers Forum as compatible with the new Certified USB Fast Charger industry standard. Phones and chargers certified under the program must use USB-C connectors, support USB-PD (Power Delivery) 3.0, as well as the new Programmable Power Supply (PPS) feature of USB-PD 3.0. PPS allows the phone to specify the precise voltage and current required for optimal charging throughout the charge cycle, enabling faster charging speeds than are possible with USB-PD alone. Certified USB Fast Chargers are backwards compatible with older USB-C and USB-PD devices. Many current USB-C phones implement fast charging using older USB-PD standards, various versions of Qualcomm's Quick Charge technology, or proprietary technology specific to that manufacturer. The USB Implementers Forum hopes to standardize wired fast charging with this new certification program.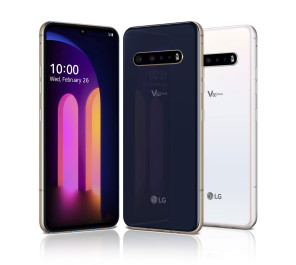 LG today announced the V60 ThinQ 5G with LG Dual Screen. Its specs are flagship-level, but not quite as top-end as past V-series phones. Verizon, AT&T, T-Mobile, and US Cellular will offer the V60 "in the coming weeks". As with the Samsung Galaxy S20, Verizon's version will supports both mmWave and sub-6 5G, while other versions will only support sub-6 5G (which offers better coverage but not the fastest 5G speeds.) The V60 will be packaged with LG's Dual Screen accessory, which adds a second display identical to phone's main display, connected to the phone with a 360-degree hinge, plus a 2.1-inch monochrome outer display. The V60's is powered by a Qualcomm Snapdragon 865 chipset, and features a 6.8-inch full-HD+ OLED display, 5,000 mAh battery, 8 GB of RAM, 128 GB storage, memory card slot, and Android. It also features two rear cameras plus a ToF depth camera. The main camera is 64 megapixel (f/1.8), while the wide-angle camera is 13 megapixel (f/1.9, 117º). It can capture 8K video, as well as 4K time-lapse or 60 fps video. It has stereo speakers and 4 microphones, plus an ASMR recording mode. The phone also features an in-display fingerprint reader, 32-bit Hi-Fi Quad DAC, Quick Charge 4+, IP68 water rating, NFC, Bluetooth 5.1, Wi-Fi 6, and USB-C (3.1). It will be available in blue or white. Specific launch dates and pricing will be announced by US carriers in coming weeks.
Sony has created a new lineup of phones designed specifically for professionals rather than consumers. The new Xperia Pro imagines a specific use case for 5G: broadcasting live video in the field. To that end, it has both mmWave 5G and an HDMI input for connecting to professional video cameras. Even though Sony Mobile has "de-emphasized" the US market in its general strategy, the Xperia Pro's specs list 5G frequency band support specific to US 5G networks: bands 2, 5, 66, 260, and 261. Sony has previously worked to have its flagship phones certified by Verizon, and the Xperia Pro fully supports Verizon's 5G and 4G network bands. The Xperia Pro has 5G mmWave antennas on all four sides for maximum mmWave connectivity. The Pro also has high-end video capture built in, including 4K HDR video at up to 60 fps, Optical SteadyShot, and SteadyShot with Intelligent Active Mode (5-axis stabilization). Otherwise, the Xperia Pro has specs that are nearly identical to the Xperia 1 II that was also announced today, except for more storage (512 GB) and no wireless charging. Release date and pricing are yet to be announced.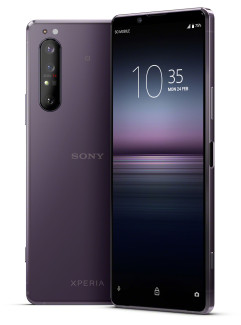 Sony has updated its Xperia 1 flagship phone with the new Xperia 1 II (mark two). Compared to last year's Xperia 1, the new model for 2020 adds sub-6 5G, wireless charging, and a 3.5mm audio jack. It's also the first Sony phone with Zeiss optics, which were previously exclusive to Nokia-brand phones. The Xperia 1 II has triple rear cameras — standard (f/1.7, 82º), wide (124º), and telephoto (34º) — all of which are 12 megapixel. It also has a unique auto-focus system that focuses up to 60 times per second. Its 6.5-inch OLED display sports 4K resolution (3840 x 1644 pixels) and HDR. It's powered by a Qualcomm Snapdragon 865 chipset with 8 GB of RAM. It also has 256 GB of storage, a 4,000 mAh battery, USB-PD fast charging, NFC, Bluetooth 5.1, and IP68 water resistance. Currently, Sony has only announced a version with support for European 5G networks, although it has 4G LTE support in most of the bands used by US networks.
To improve user privacy, Google is updating its Play Store policies to restrict the use of location data by Android apps when they're not actively running. Currently, any Android app can request permission for such access from the user. Starting in August, apps will only be able to do so with explicit permission from Google, having demonstrated a specific need for access to location data in the background. In November, Google will remove apps from the Play Store that have not complied with the new policy. Also today, Google announced the first Developer Preview of Android 11, which includes a new user option to allow apps to access location data on a one-time basis.
Google has released the first Developer Preview of Android 11. The list of features in this version provides a glimpse of what to expect when Android 11 becomes available to consumers later this year. Messaging receives the biggest update, with a new dedicated section of the notifications shade devoted to ongoing conversations. Messaging apps can also use "bubbles" to float a simple messaging thread window above other apps. System permission dialog boxes (for access to location, etc.) now have an "Only this time" option, similar to iOS. Android 11 also adds native support for secure storage and retrieval of verifiable identification documents, such as ISO 18013-5 compliant Mobile Driving Licenses. Call screening apps will now have standardized access to STIR-SHAKEN data, as well as a new screen that appears after each call, "to let users perform actions such as marking a call as spam or adding to contacts.". Also new are better support for pinhole displays, waterfall displays, animated HIEF image files, and low-latency video modes. Developers will benefit from new APIs for machine learning, as well as 5G network status and performance. Android 11 also advances Google's Project Mainline, moving additional components of the OS into modules that are quickly and easily updated via the Google Play Store, instead of requiring a manufacturer-supplied full OS update. The Developer Preview released today is not a "public beta" and is not intended for consumers; it will only run on certain Pixel devices and requires manual installation. Separately, Google announced that Android 11 will enhance Work Profile so that companies issuing company-owned phones to employees can give employees separate work and personal profiles on the same device. Companies still control the work profile and can set device-wide restrictions, but personal data is kept private from the employer. This feature was previously only available for personally-owned devices, not company-issued devices. Google is expected to reveal additional features of Android 11 at its developer conference in May.
OnePlus has cut the price of its newest flagship 4G phone by $100, bringing the OnePlus 7T to $499. The 7T sports triple rear cameras and unusually fast charging.
TikTok is rolling out a new feature called Family Safety Mode, which lets parents set limits on their children's TikTok accounts. Parents will need to install TikTok and link their account to their child's. The app will then let parents set screen time limits, restrict the appearance of content that may not be appropriate for all audiences, and limit who can direct message their child. The feature is available first in the UK, and will begin to roll out to "additional markets in the coming weeks".
Google is expanding the list of phones supported by its Stadia game-streaming service on February 20th. Initially supported only on its own Pixel phones, Stadia will support Samsung flagship Galaxy S and Note series phones (S8 and newer), as well as gaming phones from Razer and Asus (ROG Phone and ROG Phone II). For a controller, gamers can either connect a Stadia controller via USB, or third-party controllers via Bluetooth. Stadia competes with Microsoft's xCloud and Nvidia's GeForce Now. Like those other game-streaming services, Stadia runs full console-quality games on powerful servers in the cloud, streaming video of the rendered graphics to the user's device. Such services benefit from the higher data rates and lower latency of 5G networks. Forthcoming 5G SA networks will further reduce latency and improve data rates.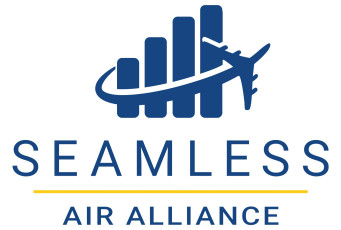 The Seamless Air Alliance today released Seamless Release 1.0 (SR1), the first-ever standard for inflight connectivity hardware and software. The new standard supports all current connectivity technology, including multiple types of satellite systems as well as both Wi-Fi and cellular technologies within the plane cabin. By standardizing modular hardware, inevitable technology upgrades and changes are cheaper for airlines. This removes much of the risk to airlines when installing inflight connectivity systems on planes, which previously required a commitment to certain provider and/or technology stack. This is expected to accelerate the rollout of such systems. On the passenger side, the standard is designed to make the connection process more seamless and more secure. It supports Hotspot 2.0, which lets mobile devices automatically and securely connect to Wi-Fi networks, authenticating using their cellular carrier account. The Seamless Air Alliance was created by founding members Airbus, Airtel, Delta Air Lines, OneWeb, and Sprint.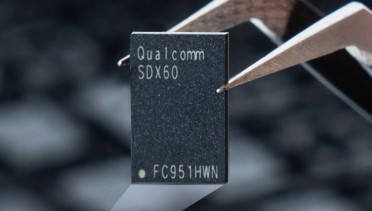 Qualcomm today announced its third-generation 5G modem, the Snapdragon X60. The chip supports new types of 5G carrier aggregation compared to the X55 it replaces, including across TDD and FDD bands, and across mmWave and sub-6 bands. These new aggregation options will enable more carriers to offer faster 5G data speeds, including doubling potential sub-6 peak speeds. The chip also supports native voice calls over 5G (VoNR). Support for VoNR and the new aggregation options will help carriers transition from 5G NSA (non-stand-alone) to more advanced 5G SA (stand-alone) networks. The X60 is made using a cutting-edge 5nm manufacturing process, producing a smaller, more power-efficient modem chip. The X60 will sample to device makers this quarter. Alongside the X60, Qualcomm is also introducing a new mmWave antenna module (QTM535) that's narrower than the company's existing antenna modules, enabling slimmer phones that support mmWave 5G.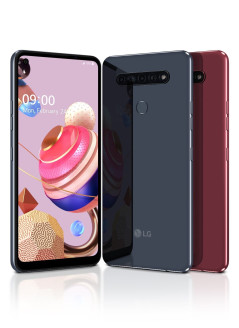 LG today announced three new models in the K series, the company's most affordable series of phones. All three phones share a similar design, with a 6.5-inch screen filling the front and four cameras plus a fingerprint reader on the back. The four rear cameras on each are: standard, wide, macro, and depth. All three also have a 4,000 mAh battery, NFC, USB-C, dedicated Google Assistant button, and a memory card slot.
K61: Full-HD+ display resolution, 48 megapixel main camera, 8 megapixel wide camera, 16 megapixel selfie camera, 4 GB RAM, and 64 or 128 GB storage.
K51S: HD+ display resolution, 32 megapixel main camera, 5 megapixel wide camera, 13 megapixel selfie camera, 3 GB RAM, and 64 GB storage. (shown)
K41S: HD+ display resolution, 13 megapixel main camera, 5 megapixel wide camera, 8 megapixel selfie camera, 3 GB RAM, and 32 GB storage.
US carriers often offer LG K-series phones, particularly the K3x and K4x lines, sometimes under different names, and sometimes with slightly tweaked specs. LG says these three new models will reach "the Americas" in the second quarter.
New York State Attorney General Letitia James issued the following statement today regarding the recent court decision to allow the merger of T-Mobile and Sprint: "After a thorough analysis, New York has decided not to move forward with an appeal in this case." The merger is now expected to proceed quickly. T-Mobile claims the merger may close as soon as April 1st.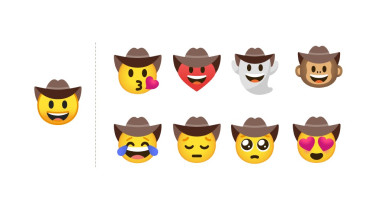 Google has updated its Gboard keyboard option for Android phones to include a new Emoji Kitchen feature, which lets you create sticker graphics based on custom combinations and variations of standard emoji. For example, when you tap the face-with-cowboy-hat emoji, it presents options for monkey cowboy, ghost cowboy, laughing cowboy, kissy cowboy, in love cowboy, pleading cowboy, and pensive cowboy. The feature is rolling out to all Gboard users starting this week.
The GSMA mobile industry trade group has cancelled its annual Mobile World Congress trade show in Barcelona, Spain. An avalanche of companies have pulled out of the event in recent days, due to concerns over how the international event could potentially help spread the new coronavirus, even though that risk is extremely low thanks to quarantine measures put in place by China and other affected countries, and extensive preventative measures already announced for MWC. MWC is the largest trade show in the world for the mobile industry.
Essential Products is closing up shop. The company shipped one Android phone and promised more devices, but never gained much traction. Founder Andy Rubin is also one of the chief creators of Android, and before that, Danger. Rubin had a history of sexual harassment claims against him.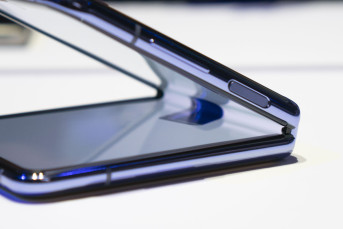 Samsung's second foldable phone takes a different approach: instead of folding larger, it folds smaller, much like Motorola's new razr foldable. It's cheap for a foldable, but still quite pricey. Sprint and AT&T will carry it in the US. After the Galaxy Fold debacle, is this one more durable? How does it feel to fold? What about the crease? Will it last? More than with most phones, you need a hands-on report to give you an honest assessment of this unique phone. Here it is.