Home
Netflix has notified investors that it's "in the early stages" of expanding into games, starting with games for phones. Games will be "included in members' Netflix subscription at no additional cost".
Motorola has started selling its new moto g100 online in the US. This mid-range 5G phone is powered by a Qualcomm Snapdragon 870 chip with 8 GB of RAM. It also sports a display with 90 Hz refresh and HDR10, 64 megapixel main camera, 16 megapixel wide/macro camera, and dual front cameras. Although Motorola is marketing the g100 as compatible with T-Mobile and AT&T, its support for both networks is incomplete. It does not support band 71 for either 4G or 5G, limiting 4G and 5G coverage with T-Mobile. It does not support 5G at all with AT&T, and its 4G support does not include bands 14, 29, or 30, which limits potential 4G data speeds. Motorola is offering the moto g100 unlocked on its web site for $500, which is listed as "$100 off" the usual price of $600.
Messages by Google will come pre-loaded and be the default messaging app on all Verizon Android devices starting next year. T-Mobile made a similar announcement in March, as did AT&T earlier this month. That means all three top-tier mobile networks in the US have now standardized on Messages by Google as the default app for RCS. RCS is the industry standard for enhanced messaging, designed to replace SMS. RCS offers features like read receipts, higher-quality photos and videos, and end-to-end encryption for one-on-one conversations. Verizon is also working to enable RCS interoperability across all carrier networks, but has not yet committed to a timeline for that. Verizon continues to offer and improve its own messaging app, Message+, even though it will no longer be the default messaging app starting next year. Customers using Message+ will get "full access to RCS capabilities by the end of the year". Verizon is also teaming with Google "to provide a robust business-to-consumer messaging ecosystem using RCS." Verizon's announcement today is a huge step for the RCS standard, which has suffered a long and tortured road to full implementation. Although there's now a clear path to a seamless and consistent enhanced messaging experience for Android users in the US, Apple has yet to support RCS in iOS. This means enhanced messaging is not yet interoperable between Android and iOS devices.
Dish has struck a 10-year deal to use AT&T's network to provide service for Dish's mobile customers. Dish's mobile brands include Boost Mobile, Ting, and Republic Wireless. Until now Dish has relied on T-Mobile's network, an arrangement put in place when Sprint sold Boost to Dish as a condition of Sprint's merger with T-Mobile. Dish's deal with T-Mobile was for seven years, giving Dish time to build its own 5G network. That the new deal with AT&T spans ten years calls into question Dish's commitment to fully building out its own network.
Verizon has entered into a multi-year, $8.3 billion deal with Ericsson to expand Verizon's 5G network. The deal covers new mid-band coverage in the C band, as well as continued build-out of existing low-band and mmWave networks. The C band should offer a better balance of data speeds and coverage than most frequency bands currently in use for 5G. The deal with Ericsson includes Massive MIMO technology, which uses an array of 32–64 antennas to improve network capacity. Verizon has told investors it plans to spend $10 billion over the next three years to deploy 5G in the C band. Verizon spent $45 billion for its C band licenses, far more than any other company in that auction.
Amazon has launched Kindle Vella, a twist on e-books that offers a serialized storytelling format designed to be mobile-first. Available first for iOS and the web, Vella offers "episodes" that are 600 – 5,000 words long, ideal for reading on a phone in short periods of time. Users can "follow" their favorite stories and be notified when new episodes are available, much like podcasts. The first few episodes of every story are free, after which users can buy episodes using "tokens". Users who have purchased tokens can "Fave" one story each week, which is used to recommend the best stories to other users. The service also offers Thumbs Up (likes) and tagging for topics and genres. Thousands of stories containing tens of thousands of episodes are already available, with new episodes being published regularly.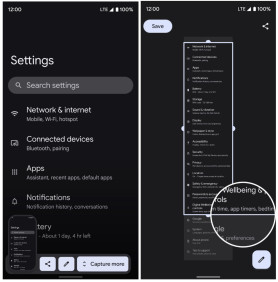 Google has released Android 12 Beta 3, which includes two major new features. The first is an enhanced auto-rotate feature that uses the front camera and face detection to orient the screen correctly while the user is lying down. This feature uses the new Private Compute Core feature of Android to ensure all processing takes place locally on the device in way that protects user privacy. The other new feature is Scrolling screenshots, which lets users capture long content that does not fit on one screen, saved in one image, in a simple and standard way. Users simply take a screenshot in the standard way, then tap the new "Capture more" button. Users are shown a thumbnail preview of the full-length screenshot, with the option to crop to just the section they want to save. Android 12 is still in development and may be unstable. Consumers are advised to not install beta software on their primary phone. Beta 4, due in August, will bring "platform stability" for developers, meaning APIs will not change. Subsequent releases will focus solely on fixing bugs.
AT&T today shared an update on the expansion of its 5G network, and shared plans for its 5G network going forward. The company's sub-6 GHz 5G network now covers 250 million people nationwide. AT&T "5G+" — its brand for mmWave 5G — now covers parts of 38 cities and 20 venues (stadiums and arenas). The company plans to expand that mmWave network to 40 cities + 40 venues by the end of this year. mmWave offers much faster data speeds than sub-6 GHz 5G, but with very limited coverage. Finally, the company plans to start deploying C-Band 5G before the end of this year, expanding to cover 70–75 million people by the end of 2022, and 200 million by the end of 2023. C-Band is a new frequency band recently auctioned off by the FCC that allows a better balance of data speeds and coverage compared to existing bands. AT&T purchased licenses for 80 MHz of this spectrum, and will start deploying the first 40 MHz this year.
AT&T has tweaked its International Day Pass and Unlimited Elite plan, adding more value for the same price. The International Day Pass is now free after the first ten days per billing period, offering a much better value on longer overseas trips. As before, the Day Pass offers unlimited talk, text, and high-speed data for $10/day, or $5/day for additional lines on the same account traveling at the same time (for customers on an unlimited plan). The International Day Pass covers 140 countries and destinations. Later this summer, AT&T will make International Day Pass automatic whenever customers travel overseas, instead of needing to enable it first. Separately, AT&T announced that its top-end Unlimited Elite plan will now include 40 GB of hotspot data (up from 30) and 4K video streaming. The plan is also now truly unlimited, whereas before customers might experience slowdowns if they exceeded 100 GB. This change brings Unlimited Elite in line with T-Mobile's competing Magenta Max plan. Customers already on Unlimited Elite will receive the new upgrades automatically.
Boost Mobile started selling the new Motorola moto g stylus 5G this week. Cricket starts selling the phone today, and AT&T will start sales July 16th. All three brands are offering the phone for far less than the $400 that Motorola is asking for the unlocked version. Boost's web site lists the full price as $250 but is currently selling it for $200. Cricket's price is $100 for new customers or $150 for existing customers. AT&T is selling the phone for $180 on a 36-month installment plan ($5/month) with an unlimited plan (for both new and existing customers, for a limited time). The version offered by carriers has 4 GB RAM and 128 GB storage, while Motorola's pricier unlocked version has 6 GB RAM and 256 GB storage (though the phone has expandable storage.) T-Mobile and Metro are also slated to sell the phone soon.
OnePlus has announced a new Android update policy for its phones. The company's flagship phones will receive three major Android upgrades and four years of security updates. This includes the OnePlus 8, 8 Pro, 8T, 9, 9 Pro, and similar phones going forward. All phones in the company's more-affordable Nord series will receive three years of security updates. Nord N series devices (N10, N100, N200, etc.) will receive one major Android upgrade, while certain other Nord phones will receive two major Android upgrades. OnePlus is making this new, expanded update commitment thanks to its decision to merge most operations with Oppo and its greater resources. OnePlus and Oppo have always shared a parent company and certain resources, but will be working more closely going forward. OnePlus promises that this "is a change that you will likely not even notice since it's happening behind the scenes." Global OnePlus phones will continue to use OxygenOS, although it will share a codebase with Oppo's ColorOS. This efficiency enables the new update commitment.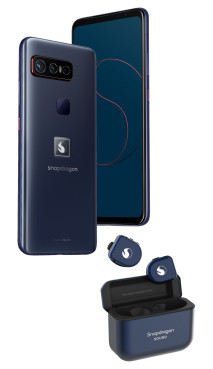 Qualcomm has partnered with Asus for a new flagship-class phone called the "Smartphone for Snapdragon Insiders". Asus will make, sell, and support the phone, which is intended for members of Snapdragon Insiders, Qualcomm's new fan club. Available in the US next month for $1,499, the phone features maxed-out specs in most regards and comes with a small bundle of high-end accessories. The phone has unprecedented support for essentially all 5G and 4G networks worldwide in one SKU. That includes all major US networks and all four mmWave 5G bands. It showcases Qualcomm technologies such as the Snapdragon 888 chip, Snapdragon Sound, Quick Charge 5, and 3D Sonic Sensor gen. 2 (for the rear fingerprint reader, which works even with wet fingers). Other specs include 16 GB of LPDDR5 RAM, 512 GB of UFS 3.1 storage, 6.78-inch Samsung OLED display with 144 Hz refresh and HDR10+, Bluetooth 5.2, Wi-Fi 6E, 4,000 mAh battery, and four microphones. Its triple rear cameras include a 64 megapixel main camera with a Sony sensor and OIS, 12 megapixel wide/macro camera with Sony sensor, and an 8 megapixel 3x tele camera with OIS. It also shoots 8K video and has a 24-megapixel front camera. The camera app uses AI for auto zoom, Super Night mode, and lens distortion correction on the wide-angle camera. Other phone features include NFC, 65W fast charging, stereo speakers, Gorilla Glass Victus on the display, and a light-up Snapdragon logo on the back. It does not have wireless charging, a headset jack, nor an IP rating for water. Premium true wireless Bluetooth earbuds with ANC from Master & Dynamic are included. Also included are a 65-watt Quick Charge 5 charger (that can charge the phone to 70% in 30 minutes), custom bumper case, and two premium braided USB cables. The phone comes with Android 11 and Qualcomm promises four years of security updates. Qualcomm promises "zero bloatware" on the device. Qualcomm is currently "working with all US providers" to ensure phone compatibility, although the company stopped short of promising Verizon certification just yet. It comes in Midnight Blue with red accents and will be available in August, unlocked, from Asus' web site.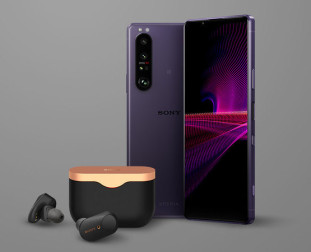 Sony has started taking pre-orders for its new flagship phone, the Xperia 1 III. It will ship unlocked in the US on August 19th. The $1,300 phone will come with the Sony WF-1000XM3 wireless noise cancelling earbuds (a $230.00 value) when ordered by Sept. 26th. It will come in Frosted Black and Frosted Purple. Frosted Purple will be exclusive to Sony's web site. The Xperia 1 III has a 4K HDR 120Hz OLED display. Its triple rear cameras include a variable telephoto for optical zoom. Other key features include a Snapdragon 888 chip, 12 GB RAM, IP68 water resistance, headset jack, and wireless charging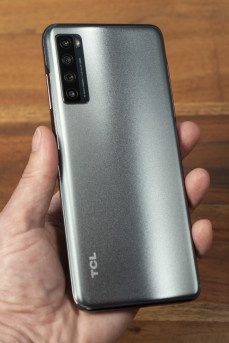 TCL just brought three new phones to the US market in its signature 20 series: the 20 Pro 5G, the 20 S, and the 20 SE. As you might guess from the "Pro" in the name, the 20 Pro 5G is the highest-end, filling the role of "affordable flagship". The 20 SE is the most affordable at just $190. Does that make the 20 S the Goldilocks of the group? What are they actually like in person? Read on for our impressions in this hands-on with all three phones.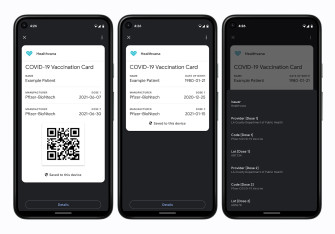 Google has updated the Passes feature in Android to specifically support COVID vaccination and test cards. This brings vaccine passport functionality directly into Android 5 and later. Although the functionality is part of the Google Pay for Passes API, these "COVID Cards" can be used even without the Google Pay app installed. Google Pay for Passes is the same API used for loyalty cards, coupons, gift cards, boarding passes, transit tickets, and event tickets in Google Pay. Starting today, authorized COVID vaccine and/or test providers in the US can access the new APIs and begin issuing COVID Cards that prove vaccination status or test results. A COVID Card can be accessed as a shortcut on the home screen. COVID Card data is stored directly on the phone and not accessible to Google. An extra security step is required to access a COVID Card, similar to using Google Pay.
AT&T and Google have forged an agreement to make Google's Messages app the default messaging app for all AT&T customers using Android phones. T-Mobile made a similar commitment in March, leaving Verizon as the only top-tier US carrier to not standardize on Google's Messages app for next-generation rich messaging using the RCS industry standard. AT&T's move will help ensure AT&T and T-Mobile customers can enjoy interoperable rich messaging among Android phones between the two carriers. RCS is a replacement for SMS that offers better group messaging, typing indicators, and encryption, among other features. RCS offers features comparable to Apple Messages. However, Apple has yet to support the RCS industry standard, so iOS does not yet offer interoperable rich messaging with Android phones.
Apple today launched a public beta version of iOS 15. Adventurous users can test drive the software by signing up at the Apple Beta Software Program web site. Apple announced iOS 15 a month ago. Notifications, FaceTime, Maps, and Siri all get major upgrades in iOS 15, and it introduces SharePlay, Focus Modes, and Live Text. iOS 15 is compatible with the iPhone 6s and newer. Until today, beta versions were officially only available to developers. Making a beta version available to the public is a milestone that typically means the software is more stable and any major bugs have been fixed. However the software is not final; users are still strongly encouraged to make backups before installing, and not use the software on their primary phone. Apple will release a final version of iOS 15 this fall.
T-Mobile's new REVVL V+ 5G will offer 5G for just $200 on both T-Mobile and Metro by T-Mobile this July. The T-Mobile-branded REVVL V+ 5G follows the REVVL 5G, which broke new ground by offering 5G for just $400 when it launched a little less than a year ago. The new model uses a MediaTek Dimensity 700 chipset paired with 4 GB RAM and 64 GB storage (expandable). It also has a 5,000 mAh battery with 18W fast charging and a large 6.82-inch display. It has NFC, a side-mounted fingerprint reader, and comes with Android 11. The rear cameras include a 16 megapixel main camera and 5 megapixel wide-angle camera. The phone is manufactured by Wingtech, a leading ODM company based in Hong Kong that has also manufactured phones for Samsung. The REVVL V+ 5G will be available first from Metro on July 12th, followed by T-Mobile on July 23rd.