Home
T-Mobile and Sprint expect their proposed merger will be given the green light by government security officials as soon as next week, according to a report from Reuters. The Committee on Foreign Investment in the United States (CFIUS) has been reviewing the merger for potential security issues. At the same time, government officials have been pressuring Deutsche Telekom, T-Mobile's parent organization, and SoftBank, Sprint's parent organization, to cease use of Huawei networking gear. The U.S. insists that Huawei gear may include a back door that could be accessible to the Chinese government for spying purposes. Deutsche Telekom agreed to review its use of Huawei gear in its home country of Germany and other European markets. SoftBank says it will replace 4G Huawei equipment with new gear from Nokia and Ericsson. These concessions appear to be enough for CFIUS, say Reuters' sources, and the security committee may grant T-Mobile and Sprint the permission they need to move forward with the merger. The deal still needs to be approved by the FCC and Department of Justice. The companies expect the deal to be finalized in early 2019. None of the firms mentioned by Reuters offered comment on the report.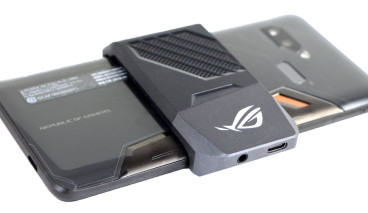 Asus has for the most part contented itself with sticking to entry-level and mid-range smartphones. The ROG Phone is a dramatic leap for the company. This dedicated gaming device has one of the best spec sheets in the industry — and killer hardware to boot. If you're the type to strap in for hours of gameplay, the Asus ROG Phone may be the weapon you need to blast your way to the finish line. Here is Phone Scoop's in-depth report.
Facebook today revealed that an issue might have given third-party apps access to users' unshared photos. The bug involved the photo API (something developers use) and Facebook login for third-party apps. Typically, Facebook only allows developers to see apps that are posted publicly. This issue made unshared photos, such as those left dangling in unpublished posts, exposed. Facebook fixed the issue, but says some 1,500 apps built by 876 developers could have viewed the photos of up to 6.8 million users between September 13 and September 25, 2018. Facebook apologized for the breach and said it will be giving developers tools next week to help them determine which people might be impacted. Facebook said it will alert those whose photos may have been improperly exposed. Facebook recommends users log into the apps they've granted photo access to see what photos might be involved.
Apple plans to issue a software patch to its iPhones to appease Qualcomm and Chinese authorities. Earlier this week, a Chinese court found Apple to be in violation of two Qualcomm patents pertaining to resizing pictures and managing apps with a touch screen. The court issued a ban against Apple, blocking it from importing a range of phones into China. Though Apple is appealing that decision, it claims it can mitigate the issue via software. "Based on the iPhone models we offer today in China, we believe we are in compliance," said Apple in a statement provided to Reuters. Even so, the company went on to say, "Early next week we will deliver a software update for iPhone users in China addressing the minor functionality of the two patents at issue in the case." Apple didn't provide details concerning how the update will resolve the issue. As part of its appeal to the Chinese court, Apple said any ban would impact Chinese suppliers, Chinese consumers, and tax revenue it pays to Chinese authorities. Though the ruling called for an immediate ban, Apple's devices still remain available for sale in China. The patent spat between Apple and Qualcomm is part of a global battle over patent licensing practices and royalty payments.
Google today updated its YouTube Music mobile app with YouTube Charts. The charts are available as playlists within the YouTube Music app and are accessible from all 29 markets where YouTube Music operates. Google says the charts contain the freshest, hottest songs and videos, which can be streamed or downloaded (for premium subscribers). Each country is given access to five charts: three from their own region and two world charts. Users can add the charted playlists to their own library if they wish. Some of the charts include the top 100 songs, top 100 videos, and top 20 trending songs, based on fast-rising new releases. YouTube Music is available to Android and iOS devices via the Google Play Store and iTunes App Store, respectively.
Asus today said its CEO, Jerry Shen, plans to vacate his leadership role after a tenure of 11 years. Shen has been in various roles with Asus for more than 25 years, and oversaw the company's PC and phone businesses. Asus is adjusting its strategy moving forward and will target gamers and power users. The company's latest, the ROG Phone, is a high-end offering for the gaming market. Shen is headed to a startup called iFast where he will serve as chairman and CEO. Asus plans to adopt a co-CEO structure with responsibilities split between executives S.Y. Hsu and Samson Hu. The change goes into effect January 1, 2019.
Google today said people in the U.S. can opt for either an Australian accent or a British accent when using Google Assistant. The voices were built using DeepMind's speech synthesis model WaveNet, according to Google. WaveNet "uses deep neural networks to generate raw audio waveforms — resulting in more realistic and natural-sounding voices," explained Google. People wishing to change the voice of their Assistant can do so via the Settings > Assistant > Assistant Voice. The new options include "Sydney Harbour Blue" and "British Racing Green." Apart from the accent, all Google Assistant features are still the same. People can still rely on Google Assistant to set timers, check the weather, or inquire about their commute.
Opera Software today launched a new version of its Opera browser for Android devices that takes a step toward the internet's future. The latest build of Opera, based on blockchain, now includes an integrated crypto wallet and Web 3 support. By adding blockchain to the browser, Opera works with Ethereum, a blockchain-based coin for Web 3 transactions. Android device owners can get started by downloading Opera, then purchasing some Ethereum cryptocurrency and storing it in Opera's crypto wallet. This will allow people to make Web 3 purchases directly from Opera. This is important because Web 3 is based on the idea of decentralization. Distributed apps (Dapps) are what's used in Web 3 and the only way to manage transactions in Dapps is via cryptocurrency. The benefit is that people have far greater control over their privacy and identity. Opera knows that consumer understanding of blockchain and cryptocurrency needs a boost. "Until now, using cryptocurrencies online and accessing Web 3 required special apps or extensions, making it difficult for people to even try it out," said Charles Hamel, Product Manager of Opera Crypto. By adding a crypto wallet and Web 3 to its browser, Opera's goal is to "accelerate the transition of cryptocurrencies from speculation and investment to being used for actual payments and transactions in our users' daily lives." Opera is free to download from the Google Play Store.
Qualcomm is seeking to add the iPhone XR and iPhone XS to the list of devices banned from import into China. Qualcomm won a patent-related victory earlier this week when a Chinese court agreed that Apple violated a Qualcomm patent. The Chinese court banned infringing devices (iPhone 6s/Plus, iPhone 7/Plus, iPhone 8/Plus, and iPhone X) from entering the country. Though that ban has yet to go into effect, Qualcomm wants Apple's newest phones also kept out of the country. Earlier this week Apple said all its devices remain available for sale in China, despite the ruling. Qualcomm and Apple have ongoing patent-related legal skirmishes taking place in courts around the globe.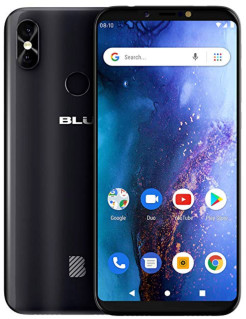 Blu today revealed the Vivo Go, a sub-$100 smartphone that runs the Go Edition of Android 9 Pie. Android Go focuses on delivering the core Android experience through lightweight versions of Google's apps. The phone has a curved glass front, mirrored frame, and metal-plated rear panel. The Vivo Go includes a 6-inch, HD+ (1,440 by 720p) screen with a 2:1 aspect ratio. It is powered by a 1.5 GHz quad-core MediaTek chipset with 1 GB of memory and 16 GB of storage. The phone supports microSD memory cards up to 64 GB. Blu paired an 8-megapixel main sensor with a VGA secondary sensor on the rear. The dual-camera setup supports adjustable depth-of-field portrait shooting. The selfie camera has a 5-megapixel sensor and a flash of its own. Other features include a rear-mounted fingerprint reader, 3.5mm headphone jack, microUSB, and basic support for AT&T/Cricket Wireless and T-Mobile/Metro. The Blu Vivo Go goes on sale via Amazon.com today for $80. It will be available briefly at a price of $60 upon launch.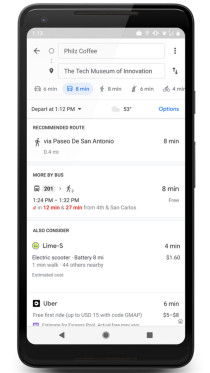 Google today announced a new partnership with Lime that hopes to help people get across the "last mile" of their journey. In 13 cities around the world, Maps will display the location of nearby Lime scooters, bikes, and e-bikes. The option to use Lime will appear under the transit icon when navigating between points. Maps will detail the closest Lime vehicle, the vehicle type, how long it will take to walk to the vehicle, how much the ride will cost, and the total journey time. Lime users can integrate their Lime card with Google Maps. Tapping on Lime in Maps will then take people to the Lime app and provide all the necessary details to book a scooter, find it, and unlock it. In the U.S., Lime scooters will be visible in Austin, Baltimore, Dallas, Indianapolis, Los Angeles, Oakland, San Antonio, San Diego, San Jose, Scottsdale, and Seattle. International cities include Auckland, New Zealand, and Brisbane, Australia. The feature is available in Maps for both Android and iOS.
Apple today announced plans to build a new campus in Austin and expand its presence in a wide range of other markets with new hires. The company will invest $1 billion in the Austin campus, which entails a 133-acre site capable of handling up to 15,000 employees. Apple claims that once the Austin site is fully staffed, it will make Apple the largest private employer in Texas. The Austin campus will include engineering, R&D, operations, finance, sales, and customer support jobs. Apple already has 6,200 employees at its existing Austin facility. Apple said it will establish new sites in Culver City, Seattle, and San Diego. Existing Apple sites in Boston, Boulder, New York, Pittsburgh, and Portland, Ore., will add an unspecified number of jobs over the next three years. Apple claims it added 6,000 jobs in the U.S. during 2018 and now employs 90,000 people in all 50 states. Apple said it is on track to create 20,000 jobs in the U.S. by 2023. The company plans to invest $10 billion in U.S. data centers over the next five years, and expand data centers in Arizona, Nevada, and N. Carolina. The newest data center is being prepared for Waukee, Ida. "Apple is proud to bring new investment, jobs and opportunity to cities across the United States," said Apple CEO Tim Cook. "Talent, creativity and tomorrow's breakthrough ideas aren't limited by region or zip code."
The U.S. International Trade Commission plans to review an earlier ruling that found Apple guilty of infringing on a Qualcomm patent, but did not seek to ban iPhone imports. In September, an administrative law judge determined that Apple violated one of three Qualcomm patents pertaining to how smartphones perform without consuming too much power. Qualcomm had asked the ITC to ban Apple from importing the infringing iPhones into the U.S., but the law judge said such a ban was not in the U.S. interest. Now, the full ITC panel will review the earlier decision to determine what steps to take. Qualcomm said it was pleased to see its lawsuit take another step forward. The two companies are battling one another in courts around the world over patents and royalties, with each company seeings wins and losses. Earlier this week, Qualcomm won a case against Apple in China that may see iPhones banned from the People's Republic.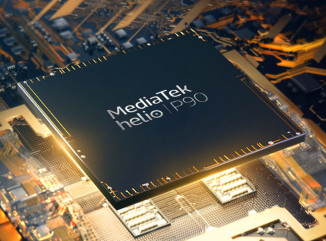 MediaTek today announced the Helio P90, a system-on-a-chip that delivers improvements to artificial intelligence performance and media capture. The P90 is an octa-core chip with two ARM A75 cores at 2.2 GHz and six A55 cores at 2.0 GHz. MediaTek paired the processor cores with the Imagination Technologies PowerVR GM 9446 GPU. The company says its new CorePilot technology doles out tasks so each is handled with the proper balance of performance and efficiency across the eight cores. The P90 adopts MediaTek's new APU 2.0, which can muster four times the AI performance of the Helio P60 and P70. MediaTek says this APU is able to provide more accurate results while conserving power. All this leads to better AI-based experiences, such as human pose and movement tracking, Google Lens, facial recognition, augmented reality, as well as real-time enhancements while using the camera or video camera. The chip supports a number of camera configurations, including a single 48-megapixel sensor or paired 24-/16-megapixel sensors. Cameras supported by the P90 will be able to snag HD super slow-motion video at 480fps. The P90 packs triple image signal processors (ISP) capable of capturing 14-bit RAW images. The ISP has its own AI engine for face/scene detection in low light. On the connectivity front, the P90 can handle dual SIM devices with Cat 12 LTE. It includes 4x4 MIMO and 256QAM for better data throughput, as well as 2x2 WiFi and Bluetooth 5.0. MediaTek expects to see the chip in consumer devices by the end of the first quarter of 2019.
Google today said the Google Play Store can now accept charitable donations. Residents of the U.S., Canada, Mexico, Germany, Great Britain, France, Spain, Italy, Taiwan, and Indonesia will see the opportunity to give pop up in the Play Store over the next few days. Google says the full donated amount goes directly to the nonprofit of your choice. Some of the organizations include the American Red Cross, Doctors Without Borders, Girls Who Code, Save the Children, UNICEF, and the World Wildlife Fund. Google hopes the new tool helps people provide assistance to communities outside of their own during the holiday season.
California state legislators have suggested the state implement a tax on text messages in order to help fund the Public Purpose Program. The PPP is similar to the Mobility Fund operated by the federal government. It levies a tax on wireless services and uses those funds to offer low-cost or free wireless service to low-income residents. The California Public Utilities Commission (CPUC), which is the entity behind the proposal, says the texting tax could help close the PPP's budget gap, which stands at close to $330 million. Because the proposal would still tax voice calls, the CPUC suggests those who talk more than text will see a higher tax based on those voice calls, while those who text more than talk will see a higher tax based on those texts. The CTIA, a lobbying group for the wireless industry, pushed back against the proposal. "Subjecting wireless carriers' text messaging traffic to surcharges that cannot be applied to the lion's share of messaging traffic and messaging providers is illogical, anticompetitive and harmful to consumers," said the CTIA in a filing. The tax would not apply to messaging services such as iMessage, Facebook Messenger, and WhatsApp, all of which push messages over data connections, rather than the legacy short-messaging service connection. Some suggest the new tax would unfairly impact the very people the plan proposes to help. The CPUC could vote on the matter as early as this week.
The FCC today took measures that will lead to an auction for 5G spectrum in 2019. The agency adopted new rules to make a total of 3,400 MHz of mmWave spectrum available in the 37 GHz, 39 GHz, and 47 GHz bands. All three bands will be broken into 100 MHz blocks and licensed by partial economic areas. The auction will be an incentive auction for contiguous blocks of spectrum. Incentives will be given to those entities that choose to relinquish their spectrum holdings and make new licenses available. There will be two phases to the auction, a "clock phase" wherein bidders can bid on generic license blocks and an "assignment phase" in which clock phase winners can bid on specific frequencies.The FCC didn't go as far as setting a date for the auction, but it often targets the November timeframe. This high-band spectrum is ideal for providing capacity.
The FCC today approved several declaratory rulings that aim to protect consumers from robocalls and spam messages. Though the move was taken under the guise of safeguarding everyday people, the changes in effect give carriers more control over their networks in ways that could harm consumers. First, the FCC agreed to create a database of reassigned numbers. Legitimate callers can check the list to see if the party they intend to reach is still available at a given number. If the number has been reassigned, callers cannot dial that number until the new owner gives them permission. FCC Commissioner Jessica Rosenworcel called for this tool to be made freely available to consumers. Second, the FCC reclassified text (SMS) and picture/video (MMS) messages as information services, rather than telecommunications services. The latter would allow for more government regulation of such services. This move gives carriers more control over messaging services through robotext-blocking and anti-spoofing measures. Many fear this change will allow carriers to block or censor legitimate messages that they might not like. Commission Rosenworcel fully dissented on the latter declaratory ruling. "Today the FCC makes the same mess for text messages it did for Net Neutrality⁠⁠ last year," said Rosenworcel via her Twitter account. "That means your carrier now has the legal right to block your text messages and censor the very content of your messages themselves."