Reviews
Phone Scoop Reviews Editor's Choice

The HTC Aria is a slick little Android phone, easily the most pocketable of the bunch. Did it sacrifice too many features to keep its small stature? Find out in our in-depth review.
Nokia churns out another E series QWERTY phone. This follow up to the E71 and E72 makes some notable improvements in the hardware, but the S60 software inside doesn't quite hold up its end of the bargain.

The Samsung Sunburst is a happy little tablet phone on AT&T. It's features Samsung's TouchWIZ interface and loads of home screen widgets. Can it get by on a wink and a smile?

AT&T's new quick messaging phone, the Pantech Pursuit, is an adorable little feature phone with a few cool gimmicks on board to set it apart.

Research In Motion boldy goes nowhere new with its latest BlackBerry, the 9650 Bold. It's solid and capable, but fails to break any new ground. For boring suits, it suits just fine.

The LG Fathom uses a fast processor and speedy 802.11n networking with the aging Windows Mobile OS. Is this a proper ride into the sunset for Microsoft's business system? Find out in our LG Fathom review.

T-Mobile's myTouch 3G gains a slide-out QWERTY keyboard, a larger display, and better software. What's not to like? Well, a few things, as it turns out.

The HTC Evo 4G is the first WiMAX phone on the U.S. market. With high speed features like high quality YouTube streaming and mobile HotSpot capabilities, is the HTC Evo 4G the standard bearer for things to come? Find out in our full review.
Microsoft's new Kin Two on Verizon Wireless is a social networking magnet with a style all its own. Did Microsoft sacrifice too many features to bring this youthful smartphone to the masses? Find out in our full review.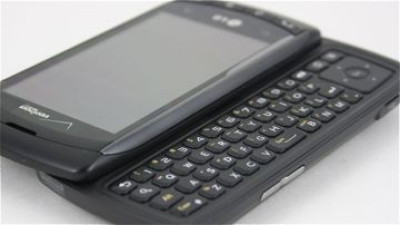 LG's first Android phone for the U.S. scores well on most counts, but misses the mark in a few places. It feels like a smartphone that has been stuffed into the shell of a feature phone. Does it fit?

PhoneScoop takes a ride with T-Mobile's new Garmin Asus Garminfone. It's an Android touchscreen phone with Garmin's navigation interface on top. Is it worth the trip? Check out our full review.

Microsoft unfurls its Kin One and Kin Two social networking phones, complete with Zune media software. Both phones do one thing fairly well, but fall flat in other areas. Updated with info about battery life, signal, and music syncing.
PhoneScoop reviews the LG Rumor Touch. Is this phone more than a Rumor with a touchable face? Find out if faster networking and a spec boost make this the Rumor to pass around in our hands-on review.

Phone Scoop offers up a full review of the HTC Droid Incredible, Verizon Wireless' new flagship Android phone. This monster offers a 1GHz engine, an 8 megapixel camera and HTC's Sense UI. Dare we say it's better than the Droid?

PhoneScoop reviews the Pantech Link, a slim and light full QWERTY phone on AT&T's Quick Messaging lineup. Does it offer all the messaging you need at a low price?

Samsung's latest Quick Messaging Phone for AT&T strives hard to offer a well-rounded set of features. It succeeds in some areas, and strikes out in others.

The T-Mobile HTC HD2 is the biggest, baddest Windows Mobile touchscreen you can buy, though you wouldn't know it with HTC's impressive Sense interface. PhoneScoop reviews this tablet phone, which could be the pinnacle of the current generation of Windows Mobile.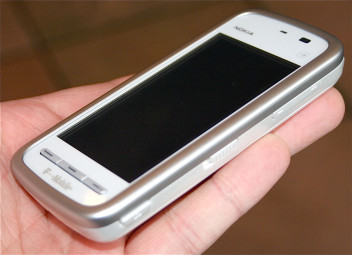 Nokia's Nuron brings S60 5th Edition to T-Mobile. For S60 and T-Mo lovers, it may be worth picking up. It offers solid phone, camera and music experiences, but lags the competition when it comes to messaging and social networking.

The Casio G'zOne Brigade is the toughest phone you can buy with a full QWERTY keyboard. It's waterproof and shockproof, but still packs plenty of Verizon Wireless' 3G multimedia features.

Motorola's CLIQ XT is an all around better handset than either the CLIQ or the Backflip. Improved battery life, improved performance and an improved music experience earn the CLIQ XT high(er) praise.

AT&T lands the Motorola Backflip as its first Android handset. Based on our experiences, it's tough to recommend to anyone other than the most diehard Motorola and AT&T fans.

Is the Motorola Devour the Droid's little sister, or is it a social butterfly all its own? Phone Scoop takes a longer look at this intriguing aluminum Android device, running Motorola's Motoblur interface.

LG takes another shot at its fashionable Lotus clamshell with the new Lotus Elite. Does adding a touchscreen really take the Lotus far enough to warrant the "elite" moniker?

Samsung's second take at the Omnia adds tons of features to this Windows Mobile and TouchWiz-based device. The Omnia II earns high marks in calling and camera performance, but comes up short in a few other areas.

LG offers up its third version of the Chocolate phone for Verizon Wireless, this time bringing a touch user interface to the mix. It lives up to the Chocolate's music-rich heritage, but leaves a bitter aftertaste.
The Palm Pixi swoops into stores just in time for the holidays. Was Palm able to give the Pixi a magic touch, or does it need another dose of pixie dust to really take off?

Phone Scoop takes RIM's new Bold 9700 for a spin. Top-notch build quality and a solid software experience make this smartphone a better 'Berry.

Here is Phone Scoop's full-length, in-depth report on the new Motorola Droid. It easily bests most other Android phones out there, but still has a few major drawbacks.

Samsung steps into the Android fray with its Moment. This bulky phone has a touch screen, real QWERTY keyboard and Wi-Fi. It earns passing marks on most fronts but we found a few low points, too.

Motorola comes out swinging with the new CLIQ, its first Android phone. The CLIQ uses MOTOBLUR to stream social networking content to the home screen. Does Motorola hit a home run, or a foul ball?