Reviews
Phone Scoop Reviews Editor's Choice
The new OnePlus 8 and OnePlus 8 Pro bring 5G, an updated design, and updated specs to OnePlus's lineup of high-end phones. For the first time, the standard and "Pro" models are being launched at the same time, making for a more rational lineup. Since checking out phones in person is particularly difficult during a pandemic, we're here with a full hands-on report / mini-review to tell you everything a spec sheet can't.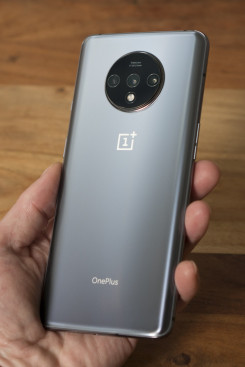 OnePlus has an unusually confusing array of different "flagship" phones available right now, but the 7T is the newest mainstream model for most people. It's still quite high-end, but for a reasonable price and without some of the crazier features of the new Pro models, which most people don't need anyway. How does it stack up? I used the 7T as my main phone for over two weeks. Here's what you should know about this promising phone.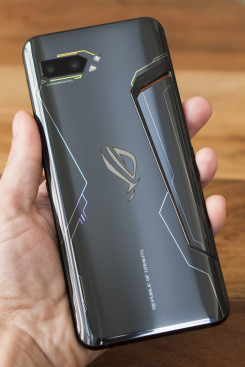 The Asus ROG Phone II is a beast of a phone. It's loaded to the gills with top-end specs and unique extra features that cater to hard-core gamers. But some of its wilder specs — like its massive 6,000 mAh battery and huge screen — might appeal to casual gamers, and even people who don't game on their phones at all. Other sites will tell you how this phone stacks up for gamers; we're going to focus on whether it makes sense for anyone else. Here are our thoughts after using it daily for two weeks.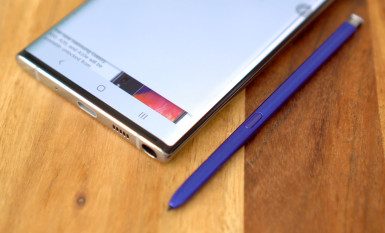 A video mini-review of the Samsung Galaxy Note10, the smaller of the two Note models this year. Here are the things that stood out to me after using the Note10 as my main phone for two weeks. It's a good phone, but a few design choices and quirks made it not the phone for me. Find out why in this video.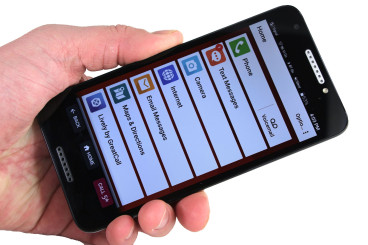 The Jitterbug Smart2 for GreatCall may be an Android smartphone, but the interface has been simplified so your older relatives can handle it. It also gives the elderly access to select healthcare services directly from their phone. Can the Jitterbug Smart2 fill this vital role for your loved ones? Find out in Phone Scoop's in-depth report.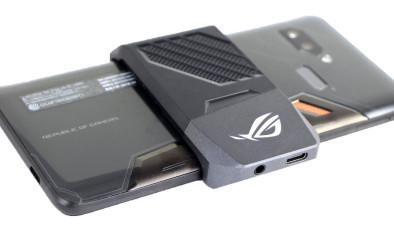 Asus has for the most part contented itself with sticking to entry-level and mid-range smartphones. The ROG Phone is a dramatic leap for the company. This dedicated gaming device has one of the best spec sheets in the industry — and killer hardware to boot. If you're the type to strap in for hours of gameplay, the Asus ROG Phone may be the weapon you need to blast your way to the finish line. Here is Phone Scoop's in-depth report.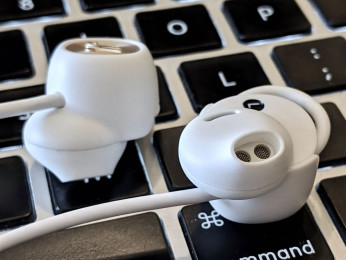 The Marshall Minor II are in-ear headphones that deliver huge sound and impressive battery life. Though they skimp on advanced functions, there's nothing minor about these basic music buds.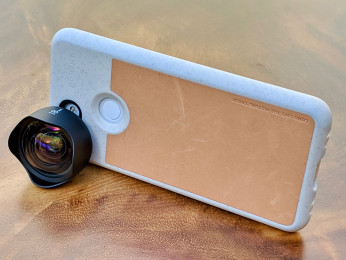 Google's Pixel 3 may have one of the best cameras on a modern smartphone, but with no wide-angle or telephoto options, it isn't as flexible as the cameras on competing devices. That's why Moment has targeted the Pixel with a new case and lens system. If you want to take your Pixel photography to the next level, this is how you do it.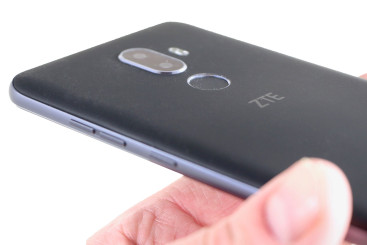 ZTE is looking to the Blade Max View, an inexpensive Android phone with a huge screen and a massive battery, to help it regain its place in the U.S. market. The phone follows ZTE's mantra of offering affordable devices with good performance, but the Blade Max View is held back by a few core features. Is is worth taking another look at ZTE? Find out in Phone Scoop's in-depth report.
Plantronics' first foray into the truly wireless headphone space targets those who are always on the go. The BackBeat Fit 3100 fall into the company's sport and fitness range, making them a viable option for people who value stability and sweat resistance during their workouts.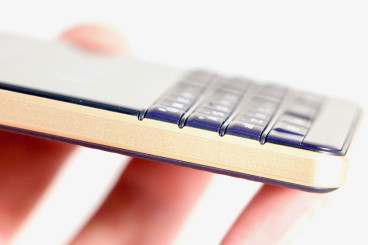 The Key2 LE shares the same basic size, shape, and appearance of the pricier Key2, but downshifts materials and components to make it less costly. If you're a keyboard die-hard, the Key2 LE is an intriguing and affordable option thanks to the solid Android platform and productivity-boosting software from BlackBerry. Here is Phone Scoop's in-depth review.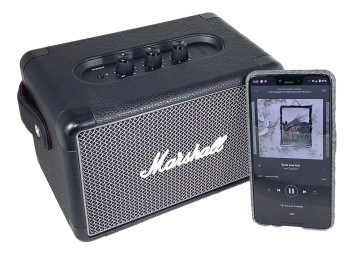 Looking to add a little rock'n'roll to your life? Don't let the throwback vibe of the Kilburn II from Marshall Headphones fool you. This lunch-box-sized, portable Bluetooth speaker packs the latest tech so it can blast your tunes to the max.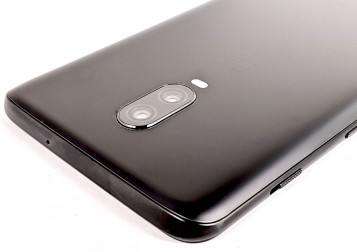 The 6T from OnePlus is among the first wave of phones to put the fingerprint reader under the display. With a svelte glass-and-metal design, huge screen, high-capacity battery, and reimagined cameras, the OnePlus 6T offers a lot of phone for far less than competing flagships. If you want a classy device that gets the job done while saving you hundreds of dollars, the 6T could be it. Here is Phone Scoop's in-depth review.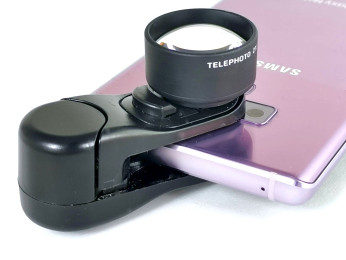 Not satisfied with your smartphone's camera? Olloclip has a new, universal lens system that attaches to most any phone. The company has also overhauled its collection of lenses. If you want fisheye, wide-angle, telephoto, and other lenses that are easy to swap, Olloclip's new system is more flexible than most.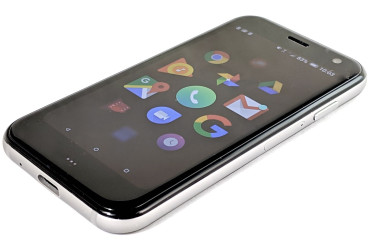 A California startup hopes a bit of nostalgia for one of the pioneers in the smartphone space will drive sales of its new device, the Palm Phone. Verizon sells this tiny telephone as an accessory for your main device. Is it worth paying for two phones so you can put your main device down on the weekends? Find out in Phone Scoop's in-depth review.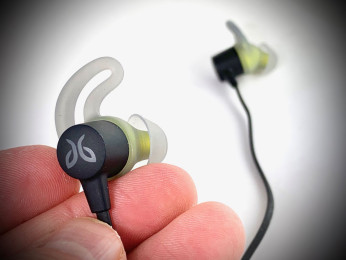 The Tarah from Jaybird are sport Bluetooth headphones that can handle your most intense workouts. If you're looking for a simple music experience for your outdoor adventures, the Tarah may fit the bill.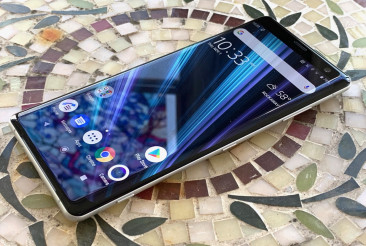 The Xperia XZ3 is one of the most cohesive phones to come from Sony's designers and engineers. This silky Android smartphone offers a tasty slice of Pie with sophisticated updates to the user interface and camera capabilities. Here is Phone Scoop's in-depth review.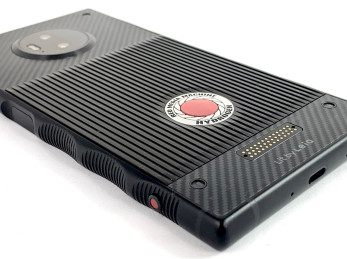 Red announced its "holographic 4-view" phone more than a year ago. After several delays, it is finally ready for prime time. The Hydrogen One boasts the first 3D display we've seen in years, as well as the ability to take 3D photos and videos. If you're longing for more depth from your Android phone, not to mention a unique industrial design, the Hydrogen One has beamed in from another dimension. Here is Phone Scoop's in-depth review.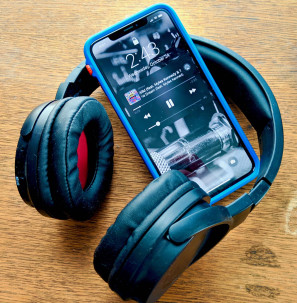 Wicked Audio expanded its line of Bluetooth headphones this year to include the over-the-ear Enix. This inexpensive pair of cans skips advanced features in favor of focusing on the basics. Do they provide the sound you seek? Find out in Phone Scoop's full review.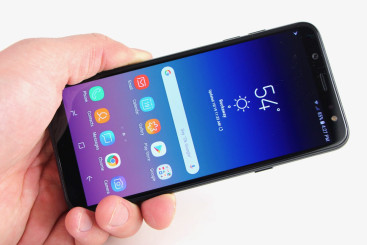 The Galaxy A6 from Samsung finds a good spot in the middle of Sprint's lineup. This affordable Android phone features a metal chassis, a pair of capable 16-megapixel cameras, and Samsung's Infinity Display. It looks and acts like a flagship at half the cost. Here is Phone Scoop's in-depth review.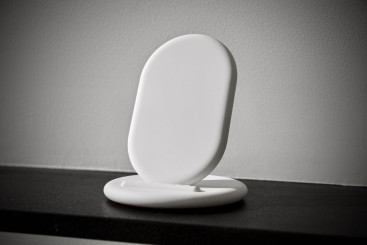 Google designed a special wireless charger for the Pixel 3 and Pixel 3 XL. Not only does the Pixel Stand charge your phone rapidly, it conjures up special features that turn the phone into a miniature desktop assistant.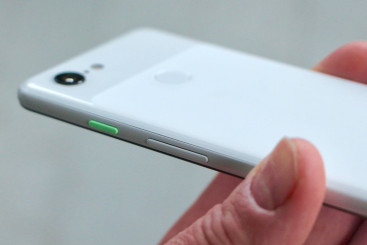 The Pixel 3 from Google is an intelligent phone that wants to help you. The Google Assistant is baked into every facet of the Pixel 3, and together with Android 9 Pie it will learn who you are, what you like to do, and what you need as you move throughout your day. Here is Phone Scoop's in-depth review of Google's most complete product.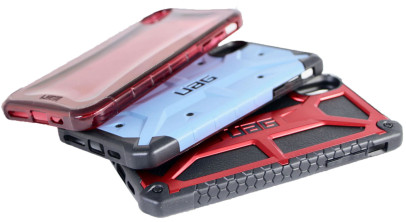 Urban Armor Gear (UAG) makes a broad range of protective cases for today's top smartphones. The UAG Plyo, Pathfinder, and Monarch Series (for the Apple iPhone Xs Max) span from simple to industrial, and offer a high degree of protection.
LG's latest flagship includes five cameras to offer the widest-possible range of capture capabilities. The V40 ThinQ also features a gorgeous display, sultry materials, class-leading specs, and quick access to Google Assistant and Google Lens. If you want to know everything about LG's latest Android phone, read Phone Scoop's in-depth review.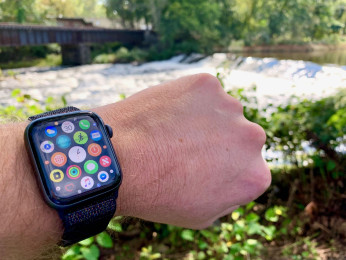 Apple redesigned its smartwatch this year and the new hardware is a pleasing and powerful update to what was already one of the best wearables available. With its renewed focus on health and safety, is it good enough to upgrade from an older Apple Watch? We find out.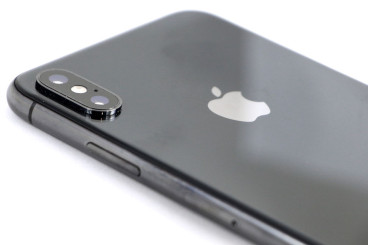 This fall Apple debuted its biggest-ever iPhone, the Xs Max. This phone boasts a 6.5-inch screen, Apple's A12 Bionic processor, dual rear cameras, wireless charging, a waterproof chassis, and Apple's new iOS 12 platform. Together, these make for a powerful machine that can nearly do it all. Here is Phone Scoop's in-depth review of the Apple iPhone Xs Max.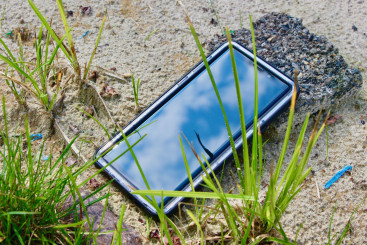 LifeProof has designed a fresh case specifically for the Samsung Galaxy Note9. The LifeProof Next claims to be drop-, dirt-, and snowproof. Considering the vertigo-inducing cost of the Galaxy Note9, it's worth protecting in a case.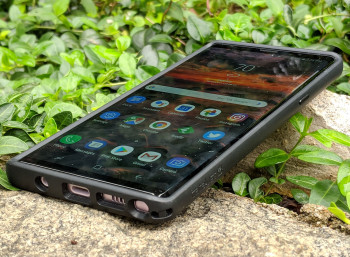 The Catalyst Impact Protection for the Samsung Galaxy Note9 is a slim case that keeps the phone's gorgeous, curved glass panels from shattering. Thanks to its minimal footprint, the case offers protection without increasing the Note9's size overmuch. Let's get into our full review.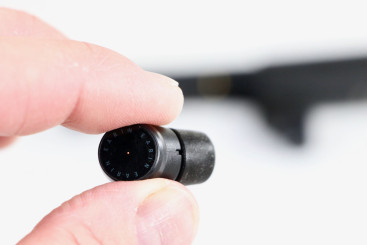 Earin's second-generation wireless earbuds are some of the smallest available. These Bluetooth headphones focus on offering the best music and call quality possible while meeting base expectations for battery life and Bluetooth performance. Does the Earin M-2 deliver? We found out.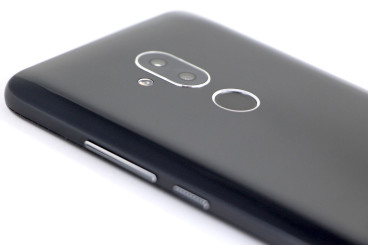 The Alcatel 7 offers MetroPCS customers a big screen, a big battery, and other modern features in a relatively slim piece of hardware. With dual cameras packing features such as portrait and slow-motion capture, and a rear-mounted fingerprint reader, the Alcatel 7 seemingly has it all. Is anything holding this phone back? Phone Scoop reveals all in this in-depth report.