Mini Review: OnePlus 7T
Article Comments 4
Nov 1, 2019, 10:11 AM by Rich Brome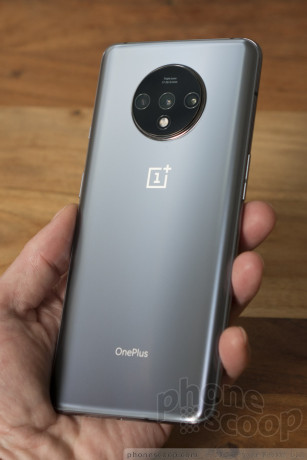 OnePlus has an unusually confusing array of different "flagship" phones available right now, but the 7T is the newest mainstream model for most people. It's still quite high-end, but for a reasonable price and without some of the crazier features of the new Pro models, which most people don't need anyway. How does it stack up? I used the 7T as my main phone for over two weeks. Here's what you should know about this promising phone.
Article
Note: This is a different kind of "review". I didn't set out to exhaustively test and evaluate every last aspect of the phone. If you're looking for that kind of review, there are plenty out there on other sites. Rather, with this "mini review", I used the 7T as my main phone for over two weeks, and below is simply what stood out to me — good and bad — after that time.
The Basics
On paper, the OnePlus 7T is close to my ideal phone. It has key features that are must-haves for me, like an all-screen design on the front, three rear cameras (standard, wide, and telephoto) around back, a fast processor + ample RAM inside, and a larger-than-average battery. It comes with the latest version of Android and OnePlus hasn't messed with Google's excellent software design too much, nor added too much junk.
I prefer smaller phones, but compared to other flagship phones on the market, OnePlus has delivered a good compromise on size with the 7T. It's a bit narrower than this year's Pro models from OnePlus, and that's a very good thing.
It supports pretty much all of the extra frequency bands that are unique to US networks. Combine that with its Cat. 18 LTE modem, and you have a phone that should provide more reliable service and faster data than most unlocked phones.
I would prefer to have a good waterproof rating, but OnePlus claims there is some degree of water-resistance. I also prefer to have a 3.5mm audio jack, but I can live without one. I am disappointed OnePlus couldn't be bothered to include a 3.5mm adaptor in the box. And if you're invested in wireless chargers, the omission of that feature may be an issue for you. But for me, this phone ticks the most important boxes.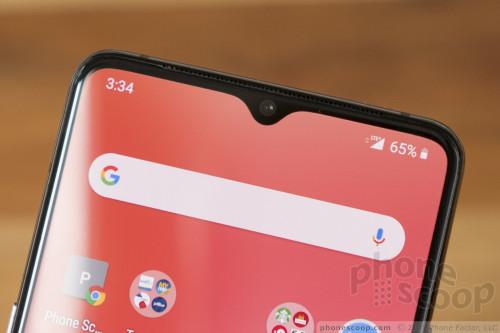 On all of these basics, the OnePlus performs well. I enjoyed good battery life, even using the battery-hogging 90 Hz display refresh feature all day. The display is really nice, including a notch tiny enough that I stopped noticing it after about one minute. The processor and modem delivered impressively speedy performance.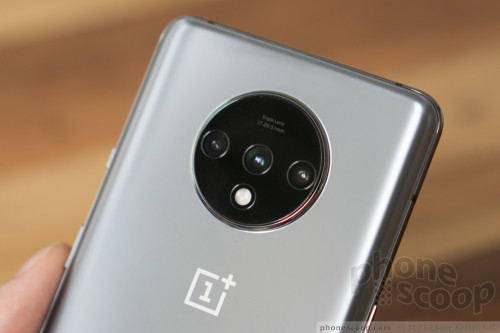 The cameras delivered good-enough performance (above-average, but certainly not as good as a Pixel or iPhone.) As with all triple-camera phones, I found having all three lens options came in handy over and over again. The proprietary fast charging is shockingly fast.
And it's pretty. The metal-and-glass design is mostly standard for this class of phone, but the satin finish of the glass back stands out. It's pretty and has a luxurious feel. It also doesn't show fingerprints as much as glossy glass. It looks oh-so-much classier and higher-end than the garish prismatic finishes some companies are using this year. OnePlus pioneered this design touch, and there's a reason Apple copied it for the iPhone 11 Pro.
A phone has to nail the basics, and the OnePlus 7T definitely does.
Little Things
That doesn't mean the OnePlus 7T is perfect. I ran into quite a few little annoyances. Ironically, some of them are key selling points touted by OnePlus. What sets this phone apart is also what's holding it back. None of these issues are deal-breakers, but here's what irked me nonetheless: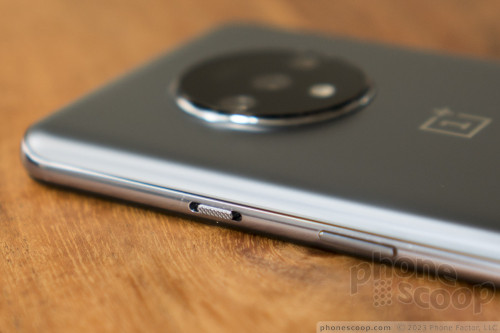 One of the signature features of OnePlus phones is the ringer switch on the side. It's a three-position physical switch that makes it easy and satisfying to put the phone in vibrate or silent modes. I've always thought this was a great idea. But after carrying a OnePlus for a while as my main phone, I've changed my mind: this is a terrible feature that should be scrapped. The problem is that it's way too easy to accidentally put the phone into loud-ringer or silent (not-even-vibrate) modes, as you slide the phone in or out of a pocket. As someone who always leaves my phone in vibrate mode, that's a huge problem for me.
And because vibrate is the middle position of the switch, it never goes into vibrate mode by accident; it only switches to one of the other modes by accident. Leaving my phone in vibrate mode was never difficult with other phones; it is with the OnePlus 7T.
I love that OnePlus is relatively quick to update to new versions of Android, and the 7T comes with the brand-new Android 10. But perhaps they should consider going a little slower if it will help them iron out issues with more testing.
Specifically, I ran into two software bugs that could be the result of not enough testing time with Android 10: First, the phone would occasionally demand my PIN code to unlock, but provide no obvious way to enter that PIN code. Second, I found that Android 10's new back gesture sometimes interfered with swipe-typing on the on-screen keyboard.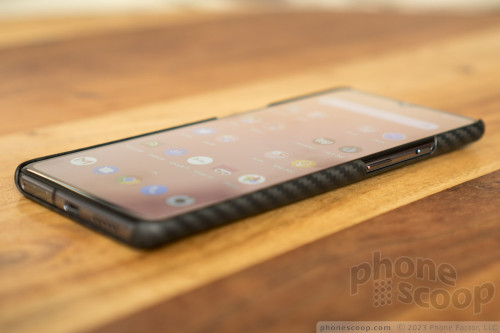 On the subject of Android 10's new "back" function, none of the official OnePlus cases for the 7T — which are otherwise excellent — seem designed to accommodate this new swipe-in-from-the-side gesture. This is an issue I've written about separately, and to be fair, the same is true of the vast majority of cases on the market today. The thinnest case — the one with a carbon-fiber look to it — is the least problematic in this regard, but it's still pretty bad. And that case is so thin that it does nothing to help with the ringer switch issue mentioned above. The thicker cases do protect the switch a bit, but make the phone too wide for me.
Battery life was good, but I was able to drain the battery before bedtime with a day of very heavy use. It was a day where I'd left 90 Hz display refresh turned on, which I regretted. Personally, I can't notice the difference between 90 Hz and 60 Hz display refresh rates. I've tried; I just don't see it. Plenty of other people swear it's amazing. Fortunately, you can disable 90 Hz mode, which improves battery life. I don't think it's worth the anxiety of worrying about your battery running out.
I also found myself fighting with the auto-brightness feature quite often. It seems overly aggressive at dimming the display (presumably to extend battery life.) Every time I walked outside, the display was way too dim for my liking. I cranked it up manually each time, but I shouldn't have to.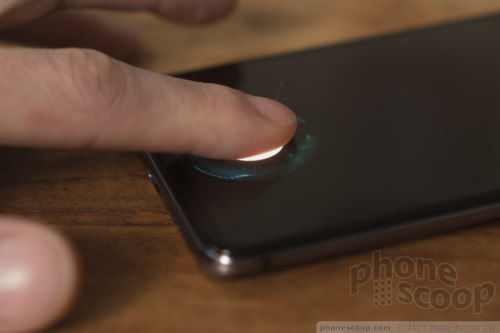 I keep railing against in-display fingerprint readers, but only because they're still terrible. With practice, I could get the optical reader on the 7T to work almost 90% of the time. That's still 9% away from an acceptable success rate. No in-display fingerprint I've tried to date is remotely as fast nor reliable as a standalone fingerprint sensor.
One additional downside of optical fingerprint readers that I've noticed lately: in dark spaces like your bedroom in the middle of the night, or a dark bar, the light they emit can be absolutely blinding. That's certainly true on the 7T.
Ultimately, the fingerprint reader on the 7T is acceptable, especially compared to the current competition. You'll get used to it. I just can't get over the fact that phones of three years ago had far superior fingerprint readers.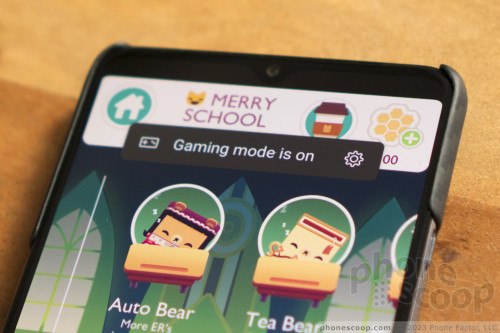 I was also annoyed by OnePlus' Gaming Mode, which activates automatically whenever you launch any app categorized as a game. I know because it displays a big, in-your-face "Gaming mode is on" banner every. single. time. It's unnecessary and I couldn't find any way to turn it off. With a Snapdragon 855+ chip under the hood, I expect good gaming performance at all times. I don't need this extra junk in my face when I'm trying to knock out a round of Two Dots in line at the grocery store. Calm down, OnePlus.
In Conclusion
In theory, I like that OnePlus is trying to differentiate its phones with features like its ringer switch, 90 Hz display refresh, lightning-fast Android updates, and gaming mode. But in practice, the OnePlus 7T might be a better phone without these things. It's not a bad phone, but there's room for improvement.
Crucially, it nails the basics. The display, battery, processor, and modem all deliver excellent performance. The design and feature set are in the "goldilocks zone" for a majority of people, offering all of those must-have features. Best yet, its $599 price is hundreds below its flagship competition. It's a solid phone and an even better value.
Gaming can increase brain gray matter
New research published by Chinese and Australian scientists shows that playing action games helps increase the amount of gray matter and enhance brain performance.
A recent study conducted at Harvard University, researchers compared 32 "gamers" and 29 non-gamers. All study volunteers were male, and the average age was around 25 that met the study criteria.
Researchers also used magnetic resonance imaging (MRI) to find structural differences in the brains of volunteers. In addition, volunteers also tested the brain reflex time during the scan.
As a result, research proves that video game players have an increased amount of gray matter in areas of the brain that govern the movement of the body. This structural change has enabled "gamers" to...
(continues)
What about using as a phone?
"Rather, with this 'mini review', I used the 7T as my main phone for over two weeks..."

So, you used a phone for two weeks, and don't write one sentence about actually using it as a PHONE? I know this was a different review than your normal, but come on!

How was the call quality/speakers? Despite "smartphones" some of us still use them to talk to people.
This format is new, and something of an experiment. Thank you for the feedback.

The idea of this format is "what stood out", and trying to keep it short. So anything I didn't mention, you should assume it simply performed as expected. But since I ...
(continues)