Reviews
Phone Scoop Reviews Editor's Choice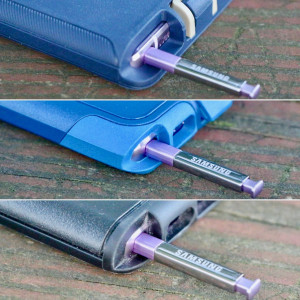 Otterbox has refreshed its Symmetry, Commuter, and Defender cases for Samsung's Galaxy Note9. If you need the ultimate in protection against the pitfalls of the modern world, these cases have you covered and then some. Here is Phone Scoop's review.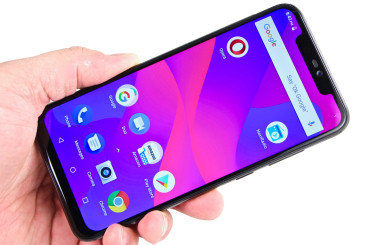 Blu's latest flagship is the Vivo XI+, a metal and glass phone that features a liquid design, a solid spec sheet, and Android Oreo. The phone has a notched 2:1 screen, dual cameras on the back, and an octa-core processor with 6 GB of RAM running the show. Here is Phone Scoop's in-depth review of the newest from Blu.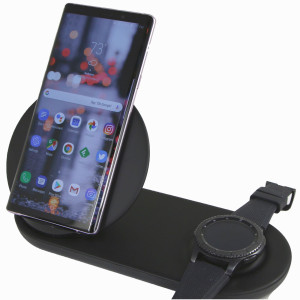 Samsung's Wireless Charger Duo charges two devices at once. If you have a phone and a watch, or two phones, or any other set of devices that charge wirelessly using the near-universal Qi standard, the Wireless Charger Duo can provide the power.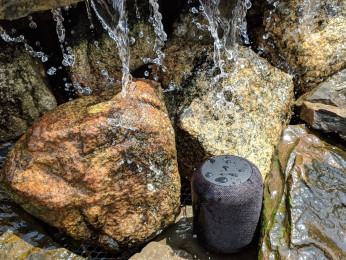 The Motion Q from Soundcore is a small, portable Bluetooth speaker that's rugged, waterproof, and inexpensive. If you're looking for a cheap beach companion to enhance the last few days of summer, this could be it.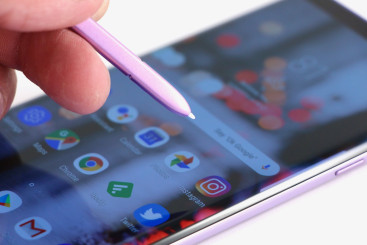 The Galaxy Note9 from Samsung is a powerful and impressive piece of hardware. This Android phone offers a massive screen, a giant battery, and a killer set of cameras. The stylus defines the Note series and Samsung has made the S Pen even more useful thanks to new features. Here is Phone Scoop's in-depth review of the Samsung Galaxy Note9.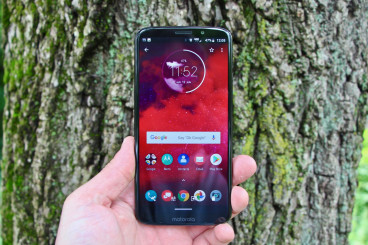 The Moto Z3 is the first 5G-upgradable phone thanks to a forthcoming Mod from Motorola and Verizon. This mid-range device sports a 2:1 screen, metal-and-glass design, and compatibility with Motorola's ecosystem of swappable modules. It is good enough without 5G? Here is Phone Scoop's in-depth report.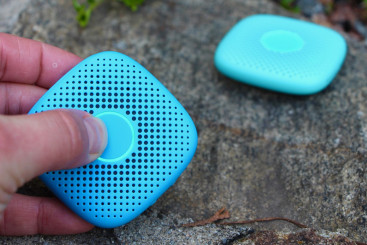 The Relay is a walkie-talkie type product meant to help bridge the gap between kids and their parents. Rather than hand little Johnny or Suzie an addictive screen, the Relay lets parents keep tabs on their kids in a simpler, cheaper way.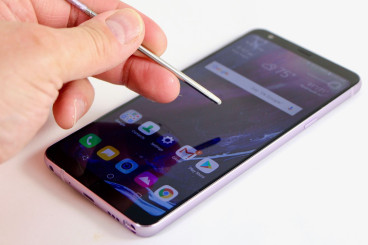 The Stylo 4 is the most affordable Android phone to include a stylus. Using the pen and huge screen together, you can do all sorts of creative and fun things. Here is Phone Scoop's in-depth review.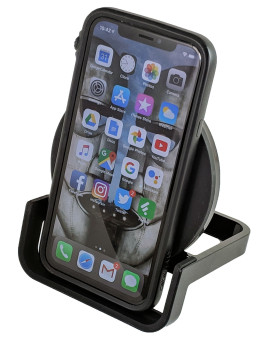 The Belkin Boost↑Up Wireless Charging Stand is compatible with phones from Apple, LG, Samsung, and Sony. It cradles phones in either vertical or horizontal positions, and supports 10W for quick charging. If you need a single charging stand for your phones, the Belkin Boost↑Up is a good option.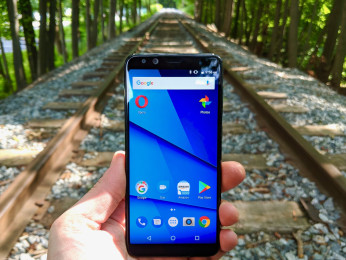 The Pure View is a rethink from Blu that updates the design with something more modern and appealing. This entry-level phone has a 2:1 screen, twin selfie cameras, and a clean build of Android. There are some things that don't sit quite right with us, however, so be sure to read Phone Scoop's in-depth review to be in the know.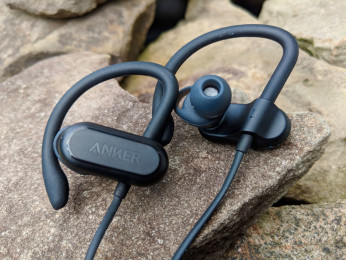 The Spirit X Bluetooth headphones from Soundcore are meant to endure your most intense workouts. This simple, behind-the-neck style headset is completely sweatproof and offers all-day battery life for your weekend adventures.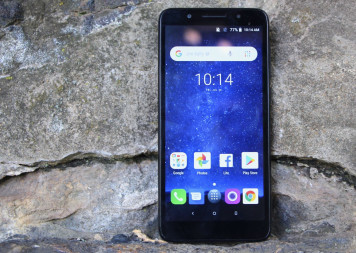 The Alcatel 1x is among the first Android Go devices to reach the U.S. market. Android Go is a pared-down version of Android meant to run on entry-level hardware. The 1x is a low-cost phone that includes a 2:1 screen, 8-megapixel camera, MediaTek processor, and support for AT&T and T-Mobile. Find out of it's worth a Franklin in Phone Scoop's in-depth review.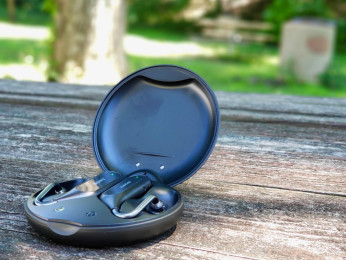 Sony's open-ear Bluetooth headphones promise to let you "stay in tune with the world" while keeping you informed with smart alerts when on the go. If you've got an ear for safety, the Xperia Ear Duo keep you in touch with your environment while you enjoy some tunes.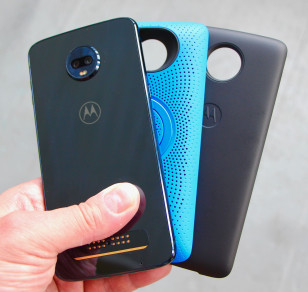 Motorola's third-generation Z Play brings the series up to speed with its competition. This mid-range Android phone switches to a 2:1 screen shape and offers a fingerprint reader and face unlock for security. Pair these with Motorola's wide variety of Moto Mod accessories and a clean build of Android, and the Z3 Play is a flexible option for those who like unlocked phones. Here is Phone Scoop's in-depth review.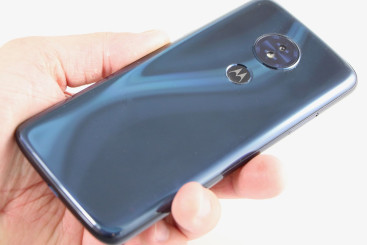 The Moto G6 Play from Motorola is a low-cost device with a big screen and a big battery. It has an attractive design with mostly entry-level specs. If you prioritize battery life over speed and other advanced features, the Moto G6 Play has you covered and then some. Find out more in Phone Scoop's in-depth review.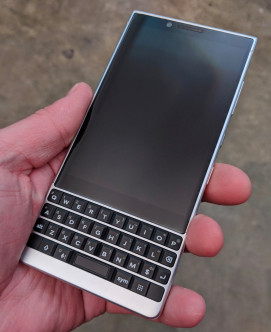 The BlackBerry KEY2 takes the basic design of last year's phone and makes improvements all around. The phone has a decent-sized screen, physical QWERTY keyboard, and metal chassis. It runs Android Oreo with BlackBerry's business software on board. Combine all this with a snappy processor and a big battery and you have a potential winner. Is anything holding this phone back? We find out in our in-depth review.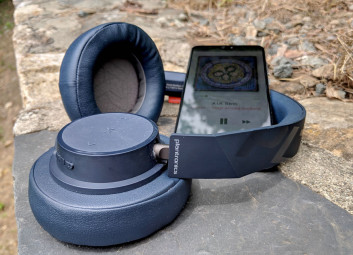 The Plantronics BackBeat Go 600 Bluetooth headphones are for those who want good sound without paying for fancy extras. These over-the-ear cans cover the basic performance points at a price that won't break the bank.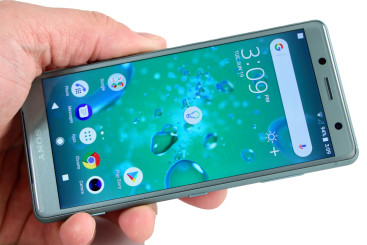 The Sony Xperia XZ2 Compact is a phone for those averse to today's mega-slabs. It's a diminutive dynamo that packs a big punch. This Android phone won't take no guff from nobody. With a top-tier processor, capable camera, and features to spare, the Xperia XZ2 Compact is the one-handed phone you might not be able to say no to. Here is Phone Scoop's in-depth review.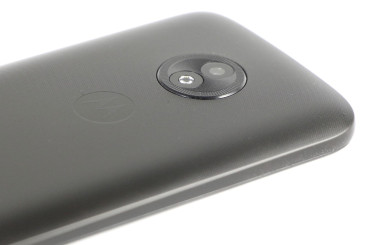 Motorola is selling its able-bodied, entry-level Moto E5 Play from Boost Mobile, Cricket Wireless, and Verizon Prepaid. If you're in the market for a solid, low-cost phone, the Moto E5 Play plays well thanks to its simple hardware, easy software, and capable performance. Here is Phone Scoop's in-depth review.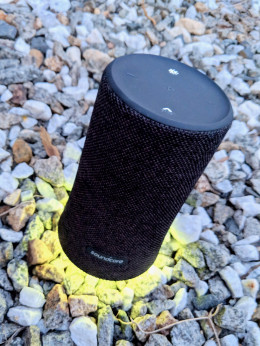 The Soundcore Flare is a simple Bluetooth speaker that's tough, waterproof, and a lot of fun thanks to colorful blinking lights. Is this the perfect backyard party companion? We aim to answer that question in this review.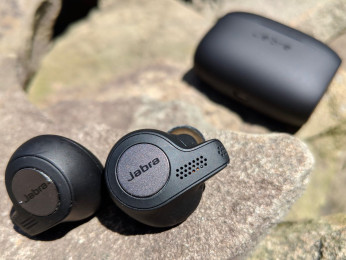 The Elite Active 65t are part of Jabra's third generation of fully wireless Bluetooth headphones. The Active 65t focus on providing a solid music experience while also supporting your lightweight workouts. Are Jabra's Elite Active 65t the walking, hiking, and running companion you need?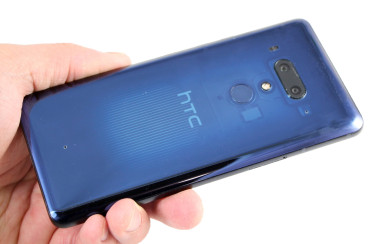 HTC's 2018 flagship is the U12+, a large Android slab with a big screen, front and rear dual cameras, see-through glass, and squeezable actions. The phone offers top specs in a modern piece of hardware that's attractive, powerful, and sadly flawed in some respects. Here is Phone Scoop's in-depth review of the HTC U12+.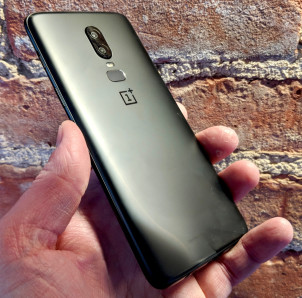 The OnePlus 6 is the company's latest attempt to convince you that ultra-pricey flagships are unnecessary; why spend $800 to $1000 on a phone when you can get one that's nearly as good for just over $500? The 6 is an attractive metal-and-glass device that has the latest design from OnePlus, the latest specs from Qualcomm and others, and the latest Android software from Google. If you're in the market for a bargain, the OnePlus 6 delivers. Here is Phone Scoop's review.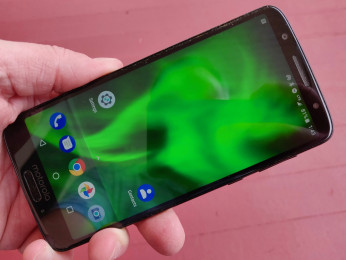 Motorola's G series phones have now reached their sixth generation. The Moto G6 sees Motorola taking the best design ideas from its mid-range X series and bringing them down to its more affordable G series. This Android phone combines good looks and solid performance in a value-priced piece of hardware. Here is Phone Scoop's review of the Motorola Moto G6.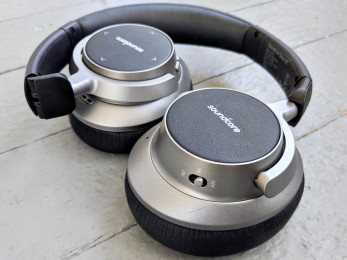 Soundcore's Space NC over-the-ear Bluetooth headphones offer noise cancellation on a budget. If you're interested in listening to your favorite tunes in relative peace, the Space NC get the job done at a fraction of the cost of leading brands. Find out how these affordable cans compare to high-end headphones in Phone Scoop's in-depth review.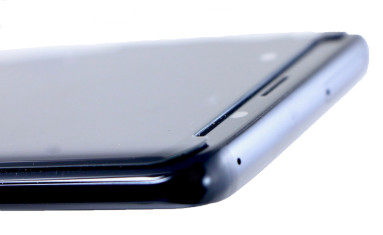 Today's all-glass phones demand protection. The InvisibleShield Glass Curve Elite for the Samsung Galaxy S9+ provides impact and scratch protection. If you want to keep the curved glass of the S9+ safe from damage, this is one option.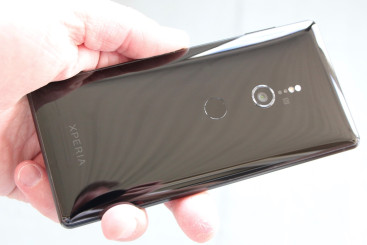 Sony's 2018 flagship phone, the Xperia XZ2, sees the company catch up to the competition in terms of design and features. It boasts a metal-and-glass chassis, introduces a 2:1 screen, adopts Android 8, pass the best processor, and includes table-stakes tools such as bokeh photography. Here is Phone Scoop's in-depth review of the Sony Xperia XZ2.
The G7 ThinQ is LG's latest Android flagship phone. It wraps a dual-camera system, top-of-the-line processor, and audiophile components in a metal-and-glass chassis that's sleek, modern, and waterproof. The G7 ThinQ is an alternative to today's Galaxies and iPhones. Find out if it is for you in Phone Scoop's in-depth review.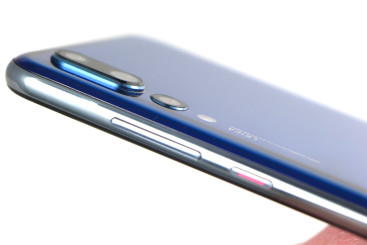 Huawei's P20 Pro includes one of the most advanced cameras of any phone in the market. It's novel in that it combines an unusual number of sensors and lenses with unique software to create a powerful machine for novice and knowledgeable users alike. If photography is your number one interest in modern phones, the P20 Pro is a tempting option.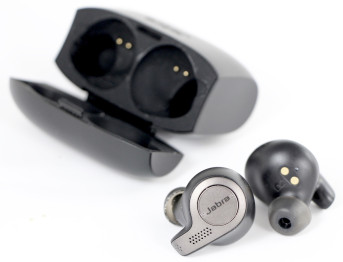 The Elite 65t are Jabra's third-generation fully wireless Bluetooth headphones. The company is taking a slightly new path with this addition to the Elite family. The 65t focuses on improving music and call performance, while bolstering the basics. Do these efforts pay off? Find out in Phone Scoop's review.