Reviews
Phone Scoop Reviews Editor's Choice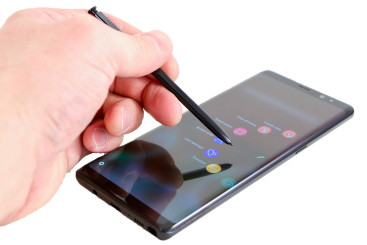 The Galaxy Note8 is Samsung's ultimate flagship for 2017. The Note8 takes the attractive design language from Samsung's own Galaxy S8 and pairs it with one of the largest screens and best cameras available. This Android powerhouse is more capable than most thanks to the added benefits of the S Pen stylus. If you want the biggest and the best, and have the huge amount of cash needed to buy this phone, then the Galaxy Note8 is indeed an attractive option. Here is Phone Scoop's in-depth review.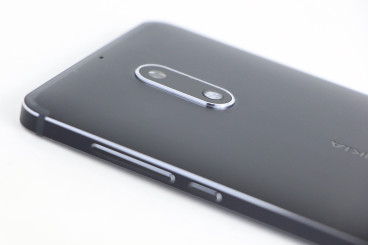 HMD Global's first significant handset is the Android-powered Nokia 6. This device straddles the border between entry-level and mid-range smartphones thanks to its refined design but outdated specs. Consumers can pick it up from Amazon for $50 under retail as long as they agree to view lock screen ads. Here are Phone Scoop's thoughts on the Nokia 6 from HMD Global.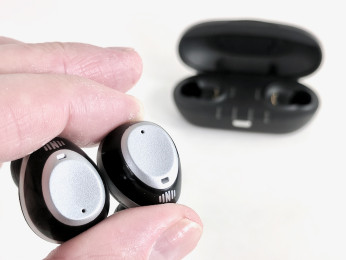 Fully wireless Bluetooth earbuds are still a new concept, and yet the next generation is already at hand. A small number of companies are preparing advanced noise-cancellation tools to give users full control over just how much background noise reaches your ears. Nuheara's IQbuds are an early entrant. Here are our thoughts.
Portable Bluetooth speakers are often great summertime companions, and allow us to add a soundtrack to our warm weather adventures far and near. If you're looking for an inexpensive option to enhance your beach or mountain getaway, consider the WonderBoom from Ultimate Ears. Here's why.
Motorola's latest budget handset is the battery-busting Moto E4 Plus. This phone has one of the longest-lasting batteries we've tested this year. If you're in the market for an affordable Android smartphone that keeps going and going and going, the E4 Plus should be at the top of your list. Here is Phone Scoop's in-depth report.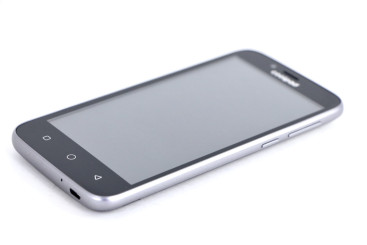 Coolpad's low-cost Defiant is an entry-level device sold by T-Mobile. Some aspects of this Android handset are great, but it is held back by some egregious missteps. Here is Phone Scoop's in-depth report about Coolpad's not-so-cool Defiant.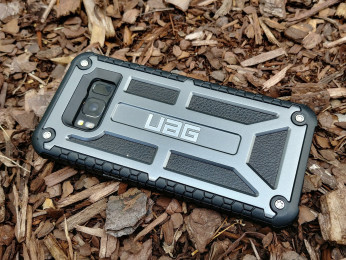 Urban Armor Gear (UAG) makes a range of semi-rugged cases for today's top smartphones. The UAG Plasma Series and UAG Monarch Series for the Samsung Galaxy S8 are more industrial-looking than most, but offer a higher degree of protection in return. Let's dive in.
Motorola expanded its ecosystem of Moto Mods this year and none is quite as enticing as the 360 Cam. This snap-on modular accessory adds a 360-degree camera to your Motorola smartphone for capturing immersive pictures and video. Here is our assessment of this 360-degree shooter.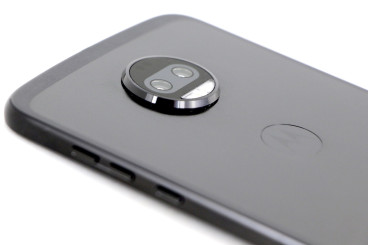 The Moto Z2 Force is a semi-rugged — and yet stylish — flagship smartphone from Motorola. This sleek handset boasts dual cameras, top specs, and a nearly unbreakable "ShatterShield" screen. Moreover, it is fully compatible with Motorola's Moto Mods ecosystem of modular accessories and comes with the latest Android software innovations from Motorola. The Z2 Force aims high and will be widely available from U.S. carriers. Despite moving the needle forward, Motorola still managed to bungle at least one aspect of this phone. Here is Phone Scoop's in-depth review.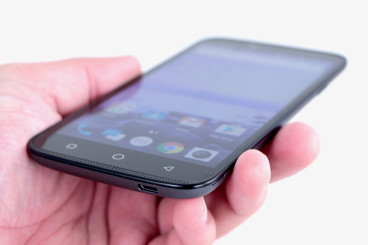 The Canvas from Coolpad is one of the least expensive handsets in Cricket's lineup of Android smartphone. It boasts a large display, 8-megapixel camera, and Snapdragon processor. If you need a low-cost point of entry, the Canvas is a respectable option. Here is Phone Scoop's in-depth review.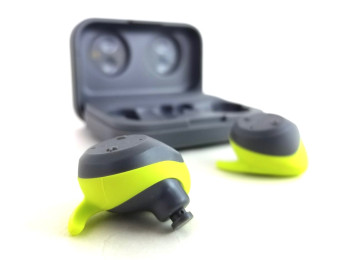 Jabra has refreshed its Elite Sport wireless Bluetooth earbuds with improvements to battery life and sound quality. Like the originals, the new Jabra Elite Sport are aimed at fitness-minded people thanks to fancy tools such as a heart rate monitor and in-ear coaching. If you're looking for fully-featured, wire-free earbuds, the 2017 Jabra Elite Sport offer more bang for the buck than most.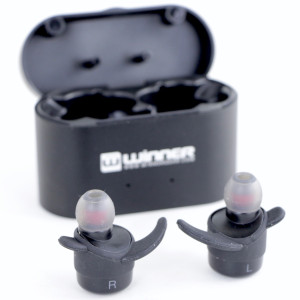 Fully wireless earbuds are finally becoming more mainstream and options abound. If you're looking for a way to enjoy music that doesn't involve cables, cords, or wires, something like the WinnerGear Hero is one way to get a taste of freedom without breaking the bank. Here is Phone Scoop's in-depth review.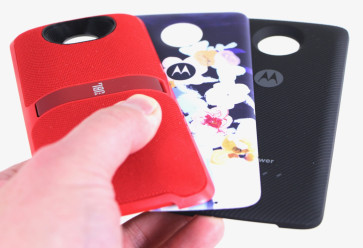 Motorola's new Z2 Play smartphone is a fine piece of hardware and I strongly recommend it. While you're at the Verizon store, you should consider picking up some Moto Mods to go with the Z2 Play. Motorola has three new Mods available to enhance (any of) its Mod-compatible phones. Here's a look at Moto's latest modular, snap-on accessories.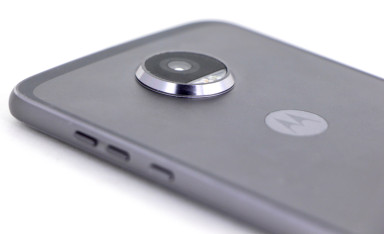 Motorola's latest Android smartphone is the mid-range and highly-capable Moto Z2 Play. This winsome handset may not stay strictly true to the original, but it is compatible with all of Motorola's Moto Mods accessories and still brings plenty to the table. Here is Phone Scoop's in-depth review of the Moto Z2 Play for Verizon Wireless.
The LG X venture is a rugged, waterproof handset sold by AT&T. It packs mid-range specs, such as a 5.2-inch display, a Snapdragon 435 processor, and a 16-megapixel camera, into a fairly compact form factor for a hardy handset. More importantly, the X venture has a few neat tricks up its sleeve that make it an interesting addition to AT&T's lineup. Here is Phone Scoop's in-depth review of LG's rugged Android smartphone.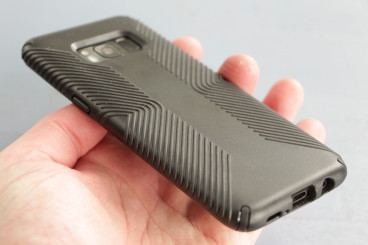 Speck's Presidio series cases for the Samsung Galaxy S8 come in many forms and serve many functions. The Presidio Clear case is all about letting the S8's design speak for itself, while the Presidio Grip case is a more rugged option for the active sort. Are either of these cases the case for you? We put them to the test to find out. Here is Phone Scoop's review.
Motorola's entry-level Android handset, the Moto E4, may be small in stature, but it's big on performance. The E4 is an affordable phone that includes a fingerprint reader, a 5-inch screen, and a capable camera. If you're in the market for an everyday device that outguns the competition, the Moto E4 may be your phone. Here is Phone Scoop's in-depth review.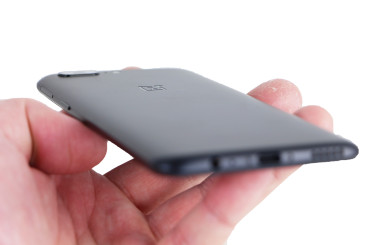 The OnePlus 5 is the latest flagship from OnePlus. This Android smartphone boasts an appealing design, top specs, and solid performance in most respects. For those who prefer unlocked handsets and want to spend less than $500 on a top-tier phone, the OnePlus 5 might be worth your while. Here is Phone Scoop's full review.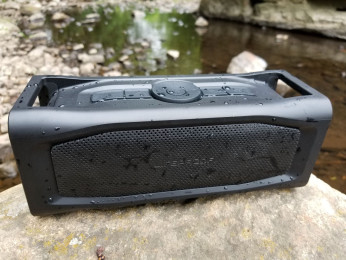 The Aquaphonics 10 from LifeProof is a waterproof, rugged Bluetooth speaker meant to accompany you on all your outdoor summer activities. Whether it's rocking in the backyard or jamming on the beach, LifeProof says its Aquaphonics series can handle it all. We put the AQ10, LifeProof's mid-range offering, to the test to see what its limits truly are.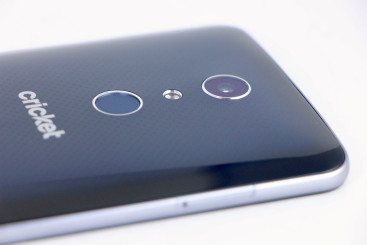 ZTE's latest Android handset for Cricket Wireless is the monstrous Blade X Max. This beast of a smartphone offers a whopping 6-inch screen, all-day battery life, and a compelling software experience. If you're in the market for an entertainment-focused TV replacement, the ZTE Blade X Max may be what you need. Here is Phone Scoop's in-depth review.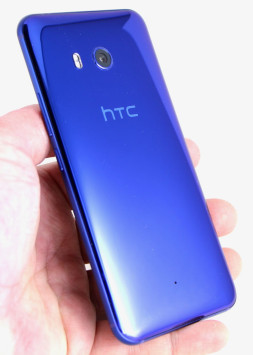 The U11 is HTC's flagship smartphone for 2017. It competes directly with the iPhone 7 Plus, G6, and Galaxy S8+. HTC has always offered a unique experience on its handsets, and the U11 dials the unique factor up to, er, 11 with features like Edge Sense and Sense Companion. If you want a flagship that checks off all the right boxes and looks absolutely gorgeous doing so, the U11 may be what you seek. Here is Phone Scoop's in-depth review.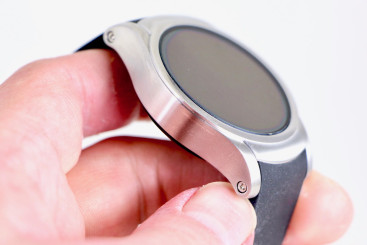 The Wear24 from Verizon is among the first to support Android Wear 2.0 from Google. The wearable is a classy-looking smartwatch that offers LTE-based calling and messaging integration with your main mobile number. If you use an Android handset, the Google-focused Wear24 can handle vital communications when reaching for your phone isn't ideal.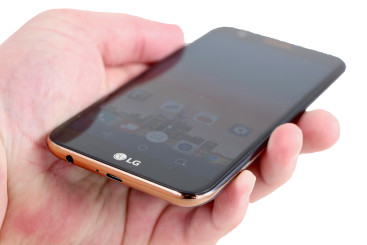 The LG K20 V is one of the least expensive Android smartphones available from Verizon Wireless. This low-cost handset features basics such as a 5.3-inch 720p screen and entry-level Snapdragon 435 processor from Qualcomm. Things that set it apart include a good fingerprint reader and excellent battery life. A few things, however, manage to hold this phone back. Here is Phone Scoop's in-depth review.
Smartphone cases must outnumber smartphones 10 or 20 to 1. Finding the right combination of style, usability, protection, and price takes more than just a few moments thought. If you're exploring less expensive alternatives to what's available in most carrier stores, VRS Design has a wide variety of cases to protect your Samsung Galaxy S8 or S8+. Here are our thoughts on a few options.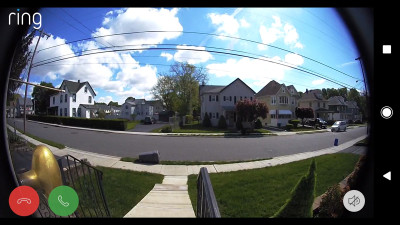 The Ring Pro video doorbell is smaller than the original, shoots higher-quality video, and offers lots of under-the-hood software advancements that boost performance across the board. If you want to keep tabs on your front door, the Ring Pro has you covered in more ways than one. Here is Phone Scoop's in-depth review.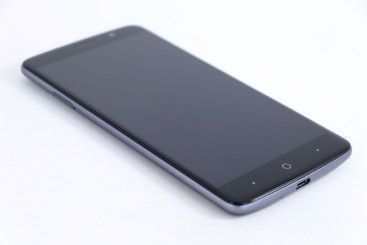 ZTE's latest slab for Boost Mobile is the monstrous Max XL. It boasts a 6-inch screen, 3,990mAh battery, and the latest build of Android 7 Nougat from Google. The ZTE Max XL is a budget smartphone for big-screen lovers in the pre-paid space. Here is Phonescoop's in-depth review.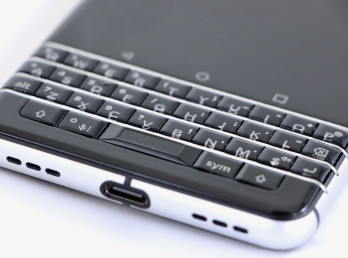 The KEYone is made by TCL and it runs Google's Android operating system, but this phone clearly has the heart and soul of a BlackBerry beating within. BlackBerry and TCL designed the KEYone together to ensure it offers the best from BlackBerry, TCL, and Google. With a physical QWERTY keyboard at your disposal, feel free to get your emailing and messaging on while enjoying epic battery life and powerful performance. Here is Phone Scoop's in-depth review of the BlackBerry KEYone.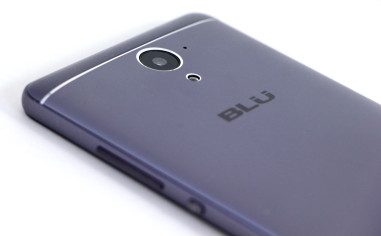 Blu is back with another Android handset for U.S. consumers who prefer the unlocked life. The Blu R1 Plus packs a big screen and an even bigger battery. You can opt to use the phone on AT&T or T-Mobile, with support for up to two phone numbers thanks to dual SIM card slots. If you're in the market for a network-flexible smartphone, the R1 Plus handles the basics. Here is Phone Scoop's in-depth review.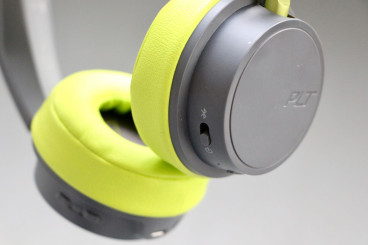 Plantronics' latest Bluetooth headphones are the affordable Backbeat 500s. These on-ear 'phones offer comfortable fit, excellent music playback, and battery life to spare, making them an ideal everyday carry item. Here is Phone Scoop's in-depth review.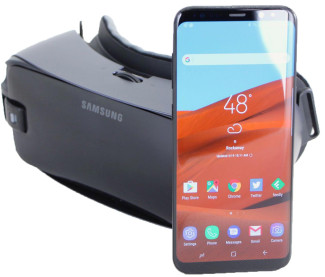 Samsung's new virtual reality headset adds a controller, which dramatically helps improve usability. Together with a Galaxy smartphone, the Gear VR and controller will allow you to dive headfirst into exciting virtual worlds. Here is Phone Scoop's in-depth review.