Reviews
Phone Scoop Reviews Editor's Choice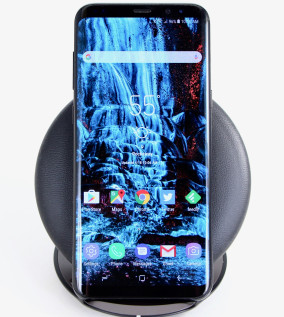 The Samsung Galaxy S8+ is a heavy-hitter that trounces much of the competition. This Android flagship from the world leader in smartphones struts its stuff with pride, despite several pain points that hold it back. The Galaxy S8+ is the bigger brother to Samsung's Galaxy S8 and impresses in nearly every way. Here is Phone Scoop's in-depth review of the Galaxy S8+.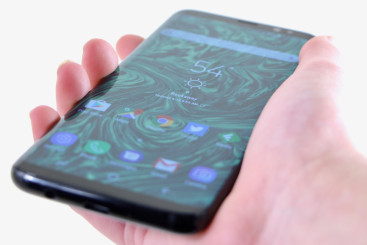 Samsung's Galaxy S8 flagship raises the bar for smartphones thanks to its eye-popping display, attractive design, and blistering performance. This Android handset impresses in nearly every way. It may be a pricey piece of hardware, but there's no denying just how good a job Samsung has done with this phone. Here is Phone Scoop's in-depth review.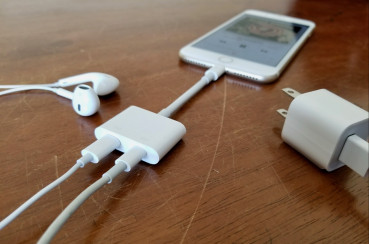 Belkin's ridiculously-named dongle does one thing: it lets you simultaneously charge your iPhone 7 or iPhone 7 Plus and listen to music. If you want to rock out and power up at the same time, Belkin's Lightning Audio + Charge RockStar makes it possible.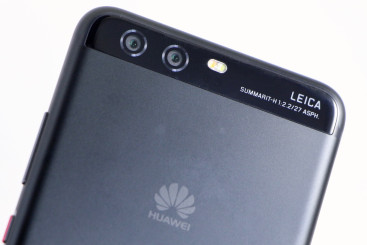 Huawei's mid-sized flagship handset is the P10, a slim Android smartphone that boasts a unibody metal chassis. The P10's hardware impresses, and the phone's core performance ranks with the best. Huawei encountered some software demons when creating the P10's user interface, however, that prevent the P10 from realizing its full potential. Here is Phone Scoop's in-depth review.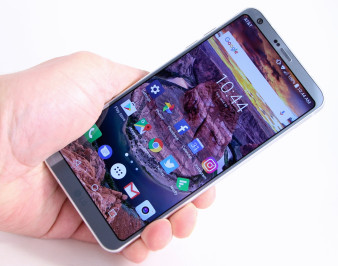 The LG G6 is a strong offering from the Korean company that goes toe-to-toe with the best from Apple and Samsung. The G6 features a gorgeous design, the best materials, a waterproof chassis, and killer cameras. Toss in extras like Google Assistant, a unique screen and powerful Android software, and the G6 is hard to beat. Here is Phone Scoop's in-depth review of LG's 2017 flagship handset.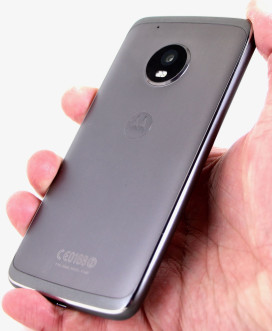 The Moto G5 Plus is a mid-range Android smartphone that covers the basics and then some. It represents the company's most refined and powerful G yet. If you're in the market for a visually appealing, unlocked handset that outperforms most others at the same price, the Moto G5 Plus should be at the top of your list. Here is Phone Scoop's full review.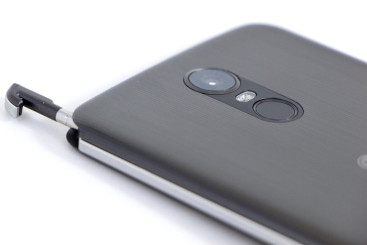 LG's third-generation Stylo for Boost Mobile includes a large screen, stylus, big battery, and advanced software. This mid-range Android handset delivers an uneven experience, but there's middle ground to appreciate. Here is PhoneScoop's in-depth review.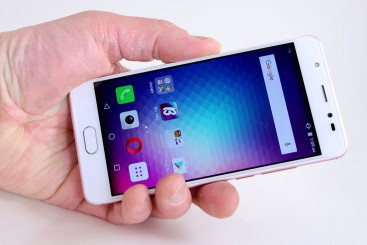 This inexpensive, unlocked Android smartphone is smaller than its predecessor and yet better in many ways. The Blu Life One X2 Mini is a fine little phone for those who prefer or need to change networks often. It runs Marshmallow and manages to include a 5-inch, full HD screen, Snapdragon processor, and 13-megapixel camera for less than two Benjamins. Here is Phone Scoop's in-depth review.
Whether you're a podcaster, musician, or budding filmmaker, capturing high-quality audio is key when creating content. IK Multimedia's iRig Mic HD and iRig Mic Field give you mono and stereo options, respectively, in compact and easy-to-use accessories for your iPhone. The devices work hand-in-hand with IK Multimedia's software and third-party apps to raise the audio bar.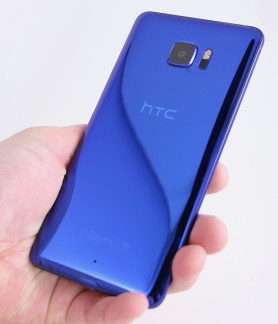 HTC's flagship handset for the year is the U Ultra, a stunning slab of metal and glass. This powerful Android smartphone combines an attractive design with a solid spec sheet. The result is a highly capable handset that is among HTC's finest. Whether or not this pricey unlocked phone makes sense for U.S. buyers is another story. Here is Phone Scoop's in-depth review of the HTC U Ultra.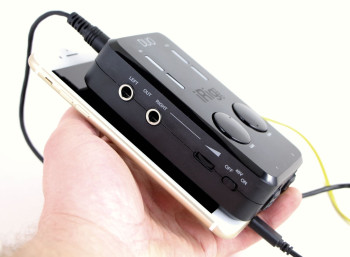 The iRig Pro Duo from IK Multimedia lets musicians plug two musical instruments or microphones into their mobile device for recording whatever you care to record. This flexible piece of hardware works hand-in-hand with IK Multimedia's own software, as well as third-party recording apps. If you're a guitarist, bass player, singer or podcaster looking to lay down your ideas and record two instruments at a time, the iRig Pro Duo can help.
The Logitech ZeroTouch car phone holder brings the power of Amazon's Alexa to your car. The ZeroTouch combines a car mount, mobile app, and Alexa so you can not only make calls and send texts, but access your smarthome settings safely from behind the wheel.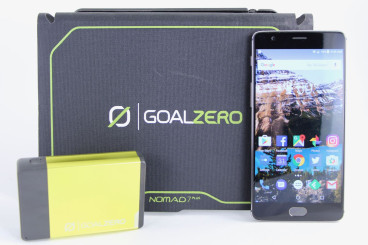 The Flip 30 + Nomad 7 Plus Kit from GoalZero includes a USB battery pack and solar charging panel. For people who spend lots of time outdoors away from AC power, the Nomad 7 Plus panel lets you charge the Flip 30 battery directly — or any phone or other USB-compatible device — using the power of the sun.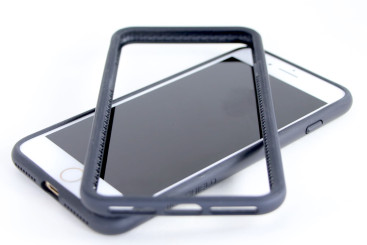 RhinoShield has some inexpensive Apple iPhone cases for sale that claim to offer big protection with a minimal footprint. The Playproof case and Crashguard bumper do keep your phone safe, but perhaps not as safe as you might wish. Here is our review.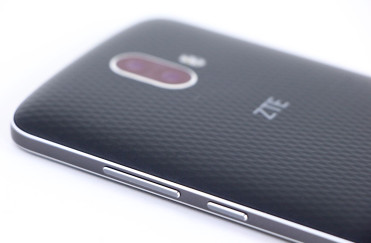 The V8 Pro is the first Blade series device from ZTE to be sold directly to U.S. consumers. This unlocked Android smartphone features an appealing design, good materials, and a solid spec sheet, but this V8 doesn't run quite as smoothly as we'd like it to. Here is Phonescoop's in-depth review.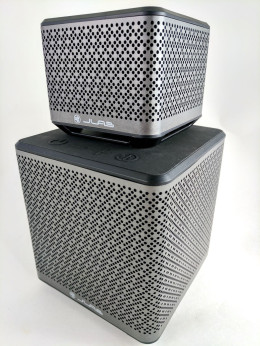 JLab's latest set of Bluetooth speakers is all about partying. The Party Series comes in two sizes, fittingly named House Party and Block Party. These square-shaped speakers include multiple drivers, subwoofers, and the ability to connect with one another for a more immersive listening experience. Here is Phonescoop's in-depth repot.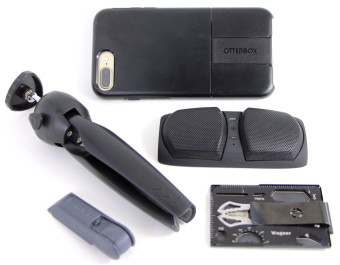 Otterbox has expanded its Universe Case system to the Apple iPhone 7 and 7 Plus, as well as added to its roster of swappable modules. The system includes a rugged case to protect the iPhone day in and day out, and optional accessories, such as a tripod, Flash drive, Bluetooth speakers, multi-tool, and much more. Here is Phonescoop's in-depth review.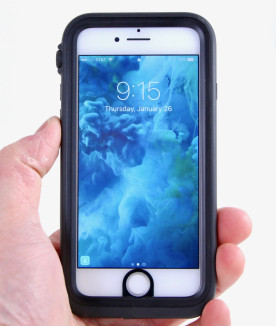 Catalyst's case for the iPhone 7 is fully rugged and waterproof. It provides a high level of protection from various threats, including those that adventure seekers are prone to encounter when out and about. Here is Phonescoop's in-depth review.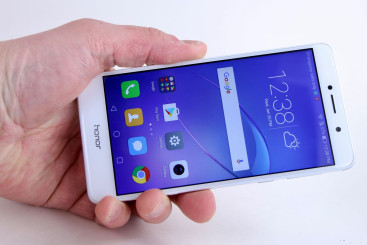 Huawei's Honor brand takes another stab at the U.S. market with the 6X. This mid-range handset features an attractive metal-and-glass design accompanied by a reasonable set of specs under the hood. The 6X, an unlocked Android smartphone, might be ideal for those who are looking for something off the beaten path. Here is Phonescoop's review.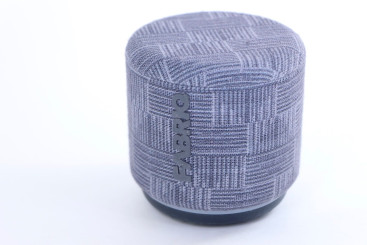 The Fabriq is a Bluetooth speaker that works with Amazon's Alexa voice-powered assistant. The Fabriq is not as powerful as a full-fledged Amazon Echo, but it's a heck of a lot more portable. Here is Phonescoop's in-depth review.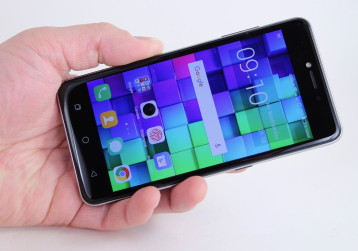 Coolpad's latest smartphone for the U.S. is the Conjr, a low-cost Android handset that's sold unlocked. The phone boasts a relatively attractive design, but peddles mid-range specs at best. Here is Phonescoop's in-depth review.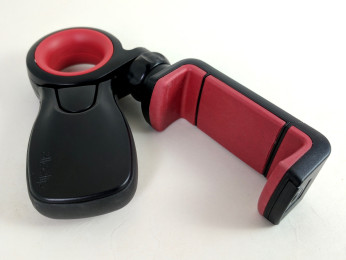 The Pivot from Olloclip is a simple pistol grip for smartphones. It is meant to help when capturing video and/or photos with your mobile device. It's unique in that it has an articulating arm to allow for more poses and angles when shooting. Here is Phonescoop's review.
Kyocera's DuraForce Pro is a capable, rugged Android smartphone for outdoor types who demand a lot from their hardware. No rugged phone is without compromises, but the DuraForce Pro has fewer detractors than most. Here is Phonescoop's in-depth report.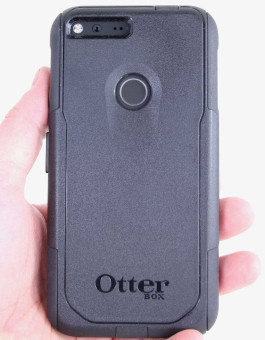 OtterBox's Commuter case for the Pixel XL is a rugged, rubber-and-plastic shell that provides plenty of protection for your pricey smartphone slab. The Commuter delivers more safeguarding against drops than many other options for the Pixel XL. Here is Phonescoop's review.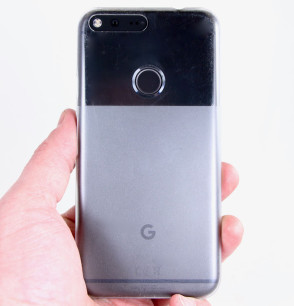 Google's own Clear Case for the Pixel XL lets users focus on the phone rather than a busy design, but it falls short in covering some basics. It's an inexpensive option, to be sure, and yet you can probably find better ways to spend your money. Here is Phonescoop's review.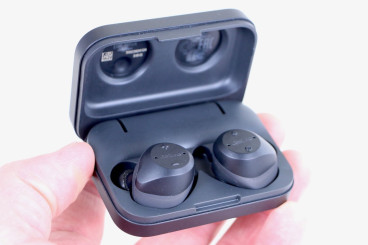 Jabra's take on cord-free Bluetooth headphones are the Elite Sport. These earbuds handle music, phone calls, and fitness thanks to an included heart rate monitor and phone-based coaching software. The Elite Sport fare well in this nascent category of headsets and manage to cover the basics better than others. Here is Phonescoop's review.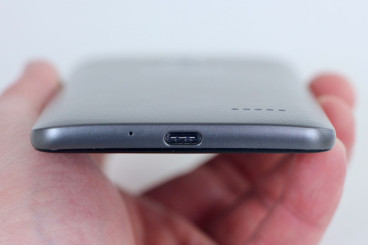 ZTE's latest low-cost Android smartphone for Cricket Wireless is the Grand X 4. This phone is well made, but offers middling specs and performance. If you're on the hunt for a bargain, the Grand X 4 may not fit the bill. Read Phonescoop's full report to find out why.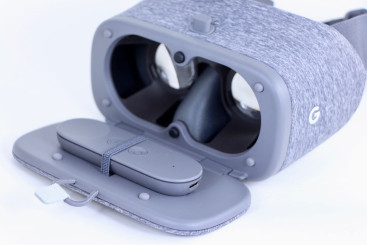 Google's newest virtual reality headset, the Daydream View, is a big step up from its older Cardboard viewers. Along with the new Daydream VR platform, the View is a compelling accessory for the Pixel and other top Android handsets. Here is Phonescoop's in-depth review.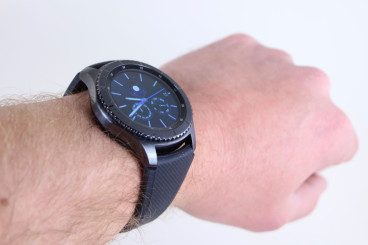 Samsung's Gear S3 is a capable smartwatch that stands on its own thanks to LTE radios and the ability to take calls and send messages. The form factor won't appeal to everyone, but the overall performance is quite impressive. Here is Phonescoop's in-depth report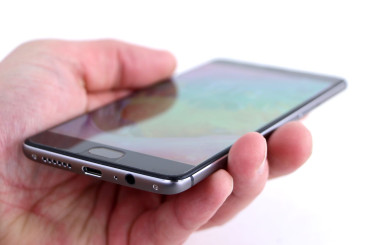 This unlocked Android smartphone from OnePlus is an excellent handset for the contract-averse. OnePlus took its excellent flagship phone from earlier this year and improved it with a round of fresh components under the hood. The result makes the OnePlus 3T one of the best phones available right now. Here is Phonescoop's full report.