Reviews
Phone Scoop Reviews Editor's Choice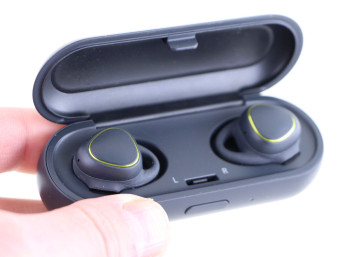 Samsung's Gear IconX are truly cord-free earbuds that promise the ultimate wireless experience. These Bluetooth headphones include advanced features, such as ambient sound mode and a heart rate monitor to track workouts. They make a fine companion to Samsung's Galaxy smartphones, but there's one major caveat. Here is Phonescoop's in-depth review.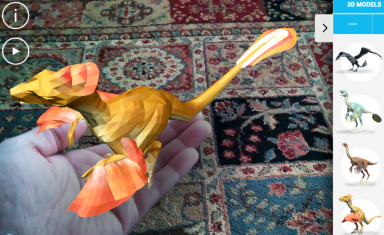 The Phab 2 Pro is the first Project Tango handset to reach the market and sets the stage for our augmented reality-filled future. This massive Android smartphone features four cameras and the ability to track motion and measure distances. These help bring AR environments to life on the giant screen. Here is Phonescoop's report.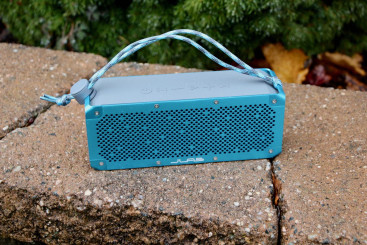 The Crasher XL is a heavy-duty, waterproof Bluetooth speaker from JLab Audio. It boasts an attractive industrial design, killer battery life, and huge amounts of powerful sound. Here is Phonescoop's in-depth review.
The Mate 9 is Huawei's flagship handset for 2016 and it's an impressive device. This over-sized Android smartphone comes in an attractive glass-and-metal form with top specs buried within. It shows that Huawei is taking the competition seriously. Here is Phonescoop's in-depth review of the Mate 9.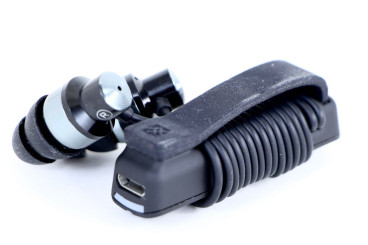 iFrogz's Impulse and Summit wireless headphones are Bluetooth on a (shoestring) budget. They are a low-cost option for those who may need to save some cash or for those want a pair of throw-away headphones for travel. Here is Phonescoop's review.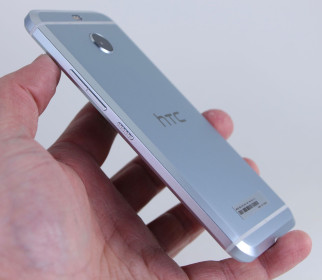 HTC's Bolt for Sprint is a larger, more grown-up version of the HTC 10. It pairs HTC's high-quality hardware with Android 7 Nougat and Sense UI for a flexible, powerful combo. Here is Phonescoop's full review of HTC's latest smartphone.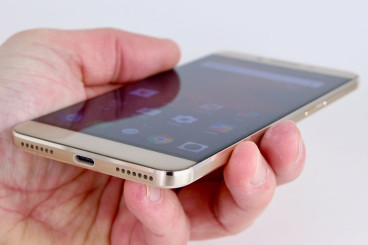 The LePro3 from LeEco is a flagship-class device that costs hundreds of dollars less than today's top phones, and yet it delivers almost-as-good performance. This unlocked Android Marshmallow smartphone works on AT&T and T-Mobile's LTE 4G networks and carries a bevy of video content apps. Find out what's great and what's not in Phonescoop's full review of the LeEco LePro3.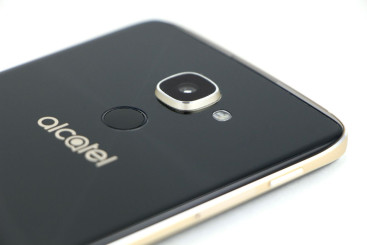 Alcatel modified its impressive Idol 4S and swapped Android for Windows. This high-end Windows 10 handset boasts a solid spec sheet, attractive design, good build quality, and a reasonable price point. Alcatel did, however, make several compromises that hold this phone back. Here is Phonescoop's in-depth report.
The V20 is LG's biggest, most advanced Android smartphone to-date. The V20 boasts three cameras, a quad HD screen, superior audio capture, and the interesting Second Screen display. It's one of the first few phones to ship with Android 7 Nougat and comes with a staggering amount of software to manage. Is LG's behemoth the right camera-focused flagship for you? Find out in Phonescoop's full report.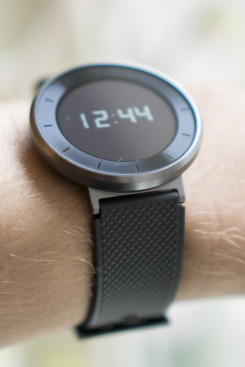 The Fit is Huawei's first full-fledged attempt at the fitness watch category. It aims to provide the looks and function of a smartwatch with the lightness and battery life of a fitness band or "dumb" watch. It makes some very smart hardware choices, but what's it like to wear and use? We gave it a spin.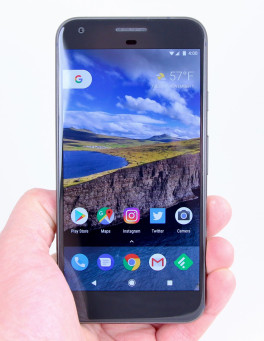 Google's Pixel XL is one of the company's finest efforts, even if it isn't perfect. This high-end Android slab wraps top specs in an aluminum shell — but the hardware isn't the real story here. The Pixel XL is the first handset to ship with the new Google Assistant on board, and the finessed Android 7.1 launcher makes the XL a more usable phone. Here is Phonescoop's in-depth review of the Pixel XL from Google.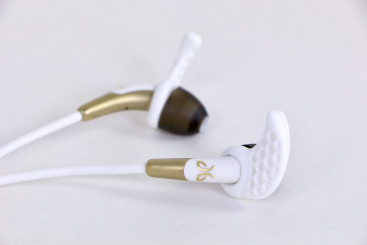 Jaybird's Freedom headphones demonstrate that it is possible to have good sound, comfortable fit, and plenty of style in a set of Bluetooth buds. These wireless earbuds are more expensive than competing models, but in this case you get more than what you pay for. Here is Phonescoop's in-depth review.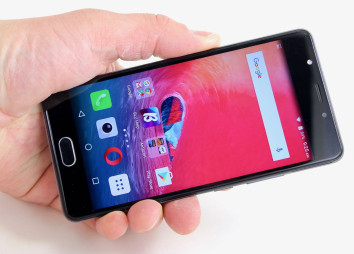 Blu's latest Android smartphone is the inexpensive Life One X2. It offers a premium metal-and-glass appearance paired with mid-range specs and performance. This unlocked handset could be ideal for Cricket or MetroPCS customers. Here is Phonescoop's in-depth review.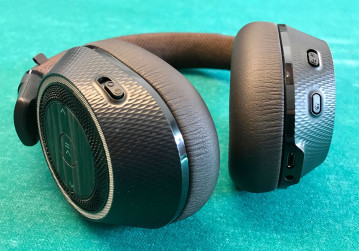 The BackBeat Pro 2s are an affordable pair of Bluetooth headphones from Plantronics. Features such as active noise cancellation, long battery life, and respectable sound quality make the Pro 2's low price point seem like a mistake. Here is Phonescoop's in-depth report.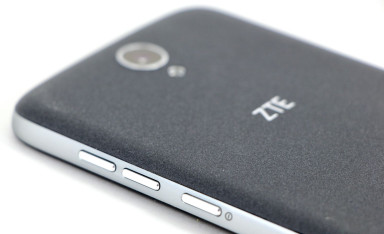 ZTE's low-cost Warp 7 finds itself amongst some fierce competition in the middle of Boost Mobile's lineup of Android smartphone. This big-screened handset has conservative styling, but scores well on core functions such as call quality and battery life. Here is Phonescoop's in-depth review.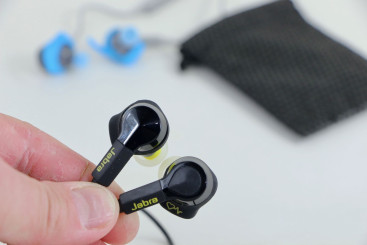 Jabra's Sport series of Bluetooth headphones targets fitness buffs who want music and fitness tracking managed by the same wearable. The Sport Pulse and Sport Coach offer heart-rate monitoring and rep counting, respectively, for runners and crossfit lovers. Here is Phonescoop's in-depth review.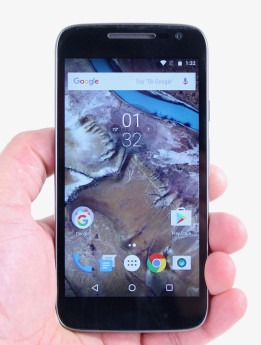 The Moto G4 Play takes up residence at the bottom of Lenovo's U.S. lineup of Android handsets. It is an entry-level device in design, features, and performance. It is more compact than Lenovo's other offerings, and offers a stock version of Marshmallow. Those seeking simple over sensational may want to take a look. Here is Phonescoop's in-depth review.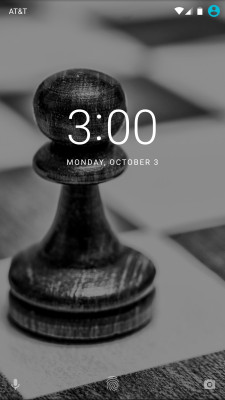 Google is back with a new version of Android. Nougat offers far more substance than it does style, thanks to numerous under-the-hood updates that aren't entirely obvious. Android 7 Nougat will benefit all users with its marquee features, including split-screen multitasking, powerful notifications, and enhanced accessibility. Seasoned Android veterans are likely to get the most out of Google's latest mobile operating system due to the infinitely-tweakable settings hidden in Nougat's underbelly. All this is to say that Android is a more mature platform than ever. Here is Phonescoop's full review.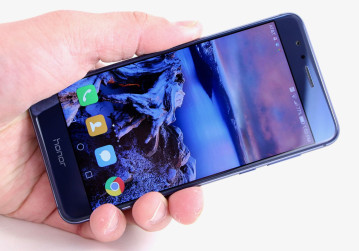 The Huawei Honor 8 is a high-quality piece of hardware that's surprisingly affordable. It competes well with a handful of other $400 unlocked phones from the likes of Alcatel, OnePlus, and ZTE. The Honor 8 boasts top specs, an attractive glass-and-metal design, and Huawei's Emotion UI on top of Android 6.0 Marshmallow. Here is Phonescoop's in-depth review.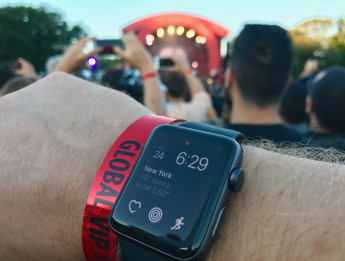 Apple's new smartwatch takes a giant leap in the right direction thanks to a faster processor and dramatically improved software. WatchOS 3.0 retools the wearable with a strong focus on fitness. The improved screen, better battery life, and added GPS give the Series 2 just the right mix of features to make it worth using on a daily basis. Here is Phonescoop's in-depth review.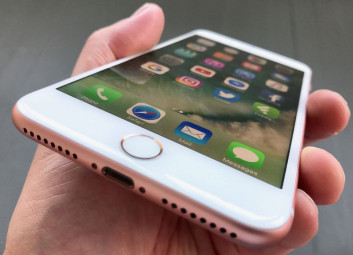 The Apple iPhone 7 Plus offers a few tricks that the smaller iPhone 7 doesn't. I particularly like how the dual cameras work together and how the larger power cell pushes battery life past a single day. Together with iOS 10, the iPhone 7 Plus is a formidable smartphone, even if it's hard to distinguish from its predecessors. Here is Phonescoop's full review.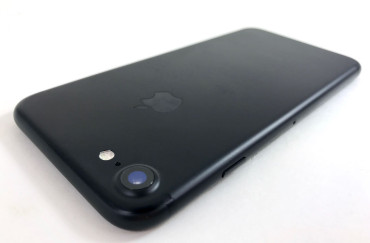 Apple's annual iPhone upgrade manages to include some features — water resistance, better cameras, improved battery life — that are worth considering even if you're coming from a newer iPhone. Together with iOS 10, the iPhone 7 is no doubt a powerful addition to the iPhone family.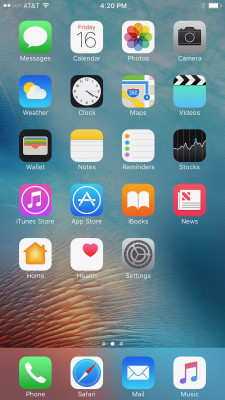 Apple's iOS 10 gives iPhones and iPads a healthy serving of new features. Some are easy to discover, while others are not. We really like the new iMessage tools and the snappiness of Apple News. It's hard not to appreciate the more powerful version of Siri to lend a helping hand when requested. Apple Maps and Apple Photos are now much better at search, but Apple Music still struggles a bit. Here is Phonescoop's full review of iOS 10 for Apple iPhones and iPads.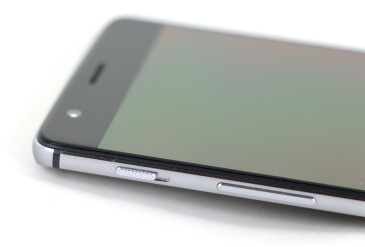 The OnePlus 3 boasts top-level specs and performance, but is more affordable than you might think. Those interested in exploring the unlocked Android market will find a lot to like in the OnePlus 3. Here is our full review.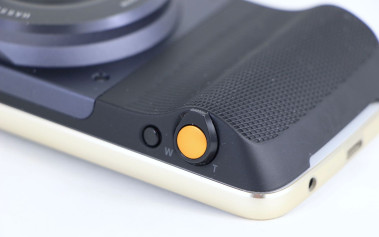 Motorola's latest Moto Z handset is a compelling and affordable Android smartphone that also happens to be compatible with the company's ecosystem of Moto Mods. Along with the Z Play, we've reviewed the Hasselblad True Zoom camera mod.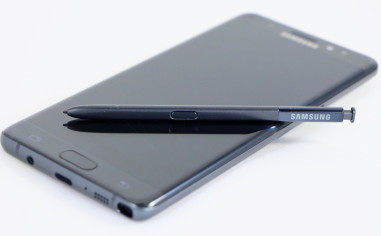 Samsung's Galaxy Note7 is one of the best phones of the year. This pricey phablet is a powerhouse of mobile computing. If you can afford it, there are few Android phones as feature-rich as the Note7.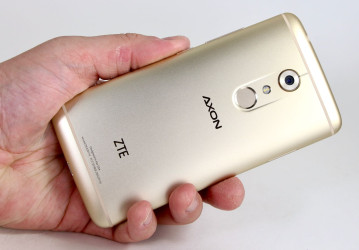 ZTE's flagship is an attractive piece of hardware that shows the company's A Game. The Axon 7 is a premium Android smartphone that costs less than some of the competition and yet performs just as well. Here is Phonescoop's full review.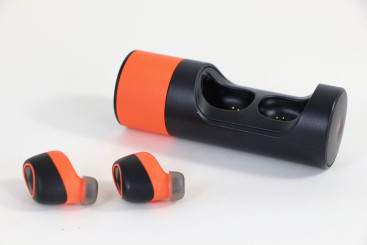 Motorola's VerveOne+ headphones are an attractive set of fully wireless earbuds for people who like to rock out while out and about. The concept may be a good one, and the VerveOnes+ show flashes of brilliance, but the execution isn't quite up to par. Here is PhoneScoop's full review.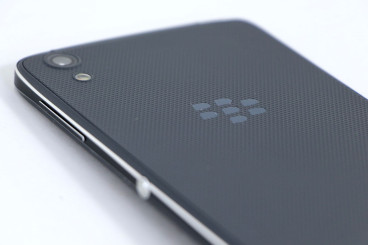 The DTEK50 runs BlackBerry's apps and services on Google's operating system and Alcatel's hardware. It's a curious collaboration of sorts that adds up to a better 'Berry. This slim Android device is everything that BlackBerry phones should have been — but never were. Here is Phonecoop's in-depth review.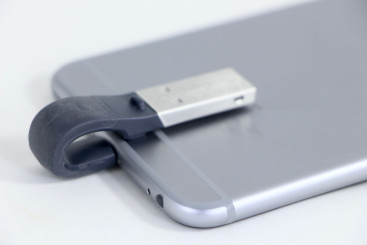 SanDisk is pitching its iXpand Drive as a quick and easy way to backup your iPhone's photos and other files. It also plays media content so you can keep music and movies from hogging up precious room on your device. Here is Phonescoop's review.