Reviews
Phone Scoop Reviews Editor's Choice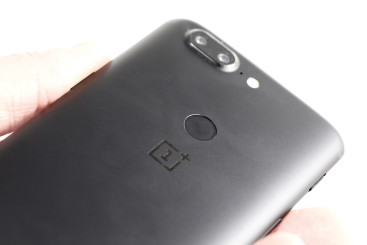 The latest smartphone from OnePlus is an attractive, affordable premium device. The OnePlus 5T is the latest handset to adopt the 2:1 aspect ratio and offer a dual-camera array. With a Snapdragon 835 under the hood and OnePlus' tasteful tweaks to Android, the OnePlus 5T is an appealing blend of price and performance. Here is Phone Scoop's in-depth review.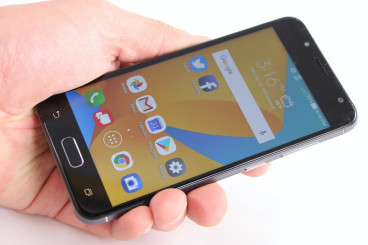 The Asus ZenFone V Live claims to have a unique trick up its sleeve: it can process real-time beautification effects when broadcasting live video to certain social networks. When it's not doing that, the V Live a solid entry-level Android smartphone that has a respectable set of specs keeping things humming under the hood. Here is Phone Scoop's review of the ZenFone V Live for Verizon Wireless.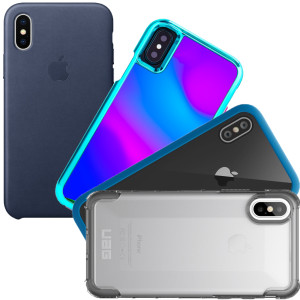 Few phones are pricier than Apple's $999 iPhone X. Protecting it with a case is the wise move to prevent heart (and glass!) break. We tried out a variety of options from Apple, Case-Mate, Catalyst, and Urban Armor Gear, to help you find the best fit for your needs.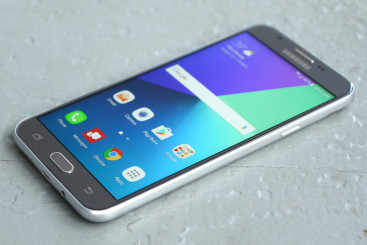 This mid-range Android handset is a throwback to Samsung's heritage line of smartphones. It offers a big screen and an even bigger battery wrapped up in a plastic shell. If you're a Verizon customer and need to save some green, the Samsung Galaxy J7 V is affordable and pleasing in its own way. Here is Phone Scoop's in-depth review.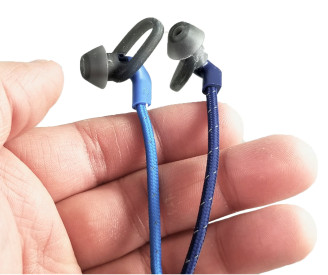 The Plantronics BackBeat Fit 305 Bluetooth headphones promise to keep you groovin' while you're movin' during sweaty workouts. These simple earbuds cover the basics and not much else — and sometimes that's all you need. Here's our review.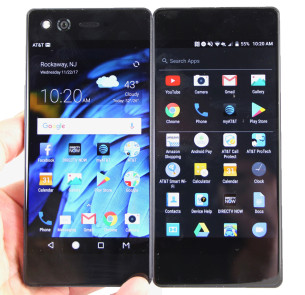 The Axon M is an entirely unique handset in today's market of slim slates. This dual-screened smartphone unfolds to create a large, tablet-sized display for multitasking and enjoying video on a wider canvas. ZTE's latest Android smartphone is nothing if not interesting. Here is Phone Scoop's in-depth review.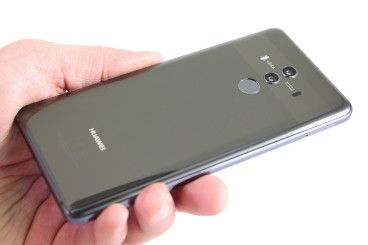 Huawei is targeting Apple, Samsung, and LG with its latest flagship handset, the Mate 10 Pro. This high-quality device features classy hardware, top specs, and must-have tools. The phone includes twin cameras for extra photography firepower, and makes the jump to the 18:9 aspect ratio for the display. With Android 8 Oreo and EMUI 8 from Huawei aboard, the Mate 10 Pro packs a serious software punch. Here is Phone Scoop's full review.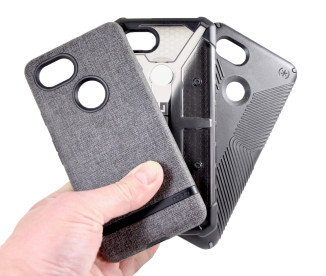 Need a case for your pricey Google Pixel 2 XL smartphone? Here are three options from UAG, Incipio, and Speck. These will add a dash of style to your handset with varying degrees of protection.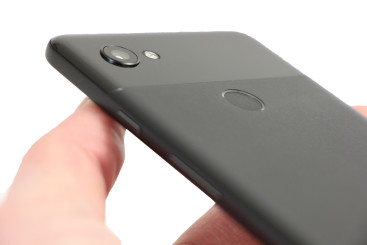 The Pixel 2 XL is Google's flagship Android handset. Though the software is more important than the hardware, the Pixel 2 XL is a big statement from Google. This high-end handset contains top components that deliver competitive performance across the board. The camera is particularly impressive, allowing the Pixel to go toe-to-toe with the best from Apple, LG, and Samsung. Here is Phone Scoop's in-depth review.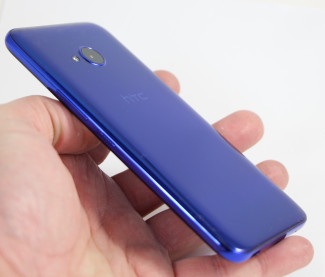 HTC's U11 Life is a mid-range handset disguised as a flagship smartphone. This affordable Android device steals its good looks and many of its features from HTC's more expensive U11. Despite the watered down components, this phone is a compelling option if you're on a budget. Here is Phone Scoop's full review.
Apple's iPhone X represents the company's vision of the future. If we follow Apple's gaze, we see an all-screen handset with advanced facial recognition and powerful imaging features. The iPhone X is no doubt a big step forward for Apple, but is that step in the right direction? Find out in Phone Scoop's full review.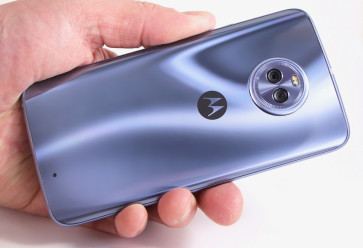 Motorola's mid-range Moto X4 is a classy glass-and-metal Android handset that boasts two cameras, rapid charging, and advanced software features. The phone is affordable and sold unlocked with support for most U.S. LTE 4G networks. Here is Phone Scoop's in-depth report.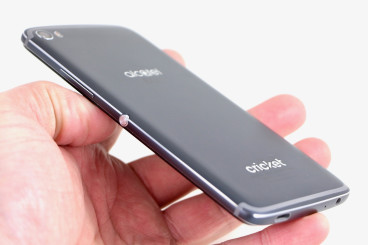 Alcatel's mid-range Idol 5 is a bargain for prepaid Cricket's subscribers. It combines an attractive metal-and-glass design with a near-stock version of Android Nougat and special features such as a customizable action key and stereo speakers. Here is Phone Scoop's in-depth report.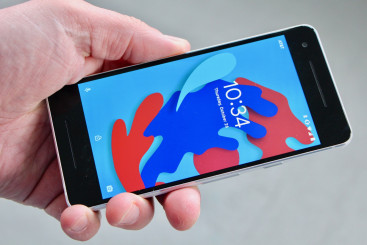 The Google Pixel 2, made by HTC, is a compact smartphone that merges a metal design with a medium-sized screen. Other stand-out features include squeezable sides to call up the Google Assistant and a rapid fingerprint reader. Android 8 Oreo on the Pixel 2 is the purest software experience available on a modern smartphone. Here is Phone Scoop's in-depth look at the smaller Pixel 2.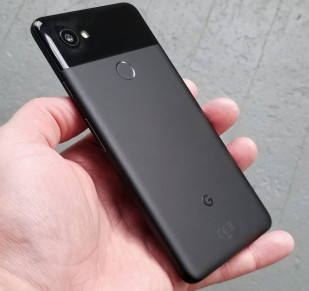 The Pixel 2 XL from Google is a high-end handset that includes a powerful camera, a big screen, a metal design, and a pure Google experience that comes with the promise of speedy software updates. It represents what Google thinks Android is all about. But there's a big problem facing the Pixel 2 XL, Google, and its fans, that we think is worth addressing directly.
The Fabriq Chorus is a mid-sized, portable Bluetooth speaker that taps into the Amazon Alexa voice assistant. If you want a purpose-built music machine that also happens to have support for voice-activated commands, the Chorus tackles both.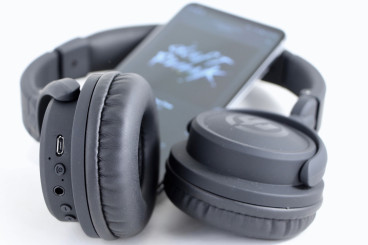 Wicked Audio's Endo Bluetooth headphones are on-ear cans for those who don't need or want advanced features. This affordable headset is a no-frills offering that delivers basic Bluetooth performance for listening on the go.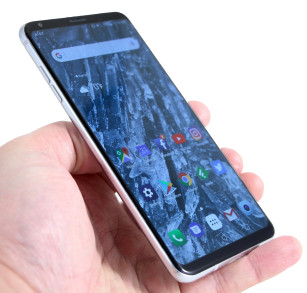 The LG V30 is a flagship handset that tries to move the needle forward with a stylish design, 18:9 display, and powerful camera features. This metal-and-glass Android slab is a gorgeous piece of hardware that has lots going for it. Unfortunately, several oddities hold it back from greatness. Here is Phone Scoop's in-depth look at the LG V30.
Samsung's Galaxy S8 Active is a rugged version of the company's flagship Android smartphone. If you favor form over function, the Active delivers in spades. It includes all the great features of the S8 and packs them into a far tougher form factor that doesn't require a case. More importantly, the S8 Active makes huge gains in the battery department. Here is Phone Scoop's in-depth review.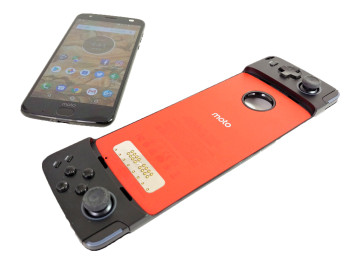 If you live for mobile gaming, the Motorola Moto Gamepad may be the accessory you need to take your gameplay to the next level. It includes a full roster of buttons, joysticks, and toggles in order to take full control of the mobile gaming experience. Here is Phone Scoop's review.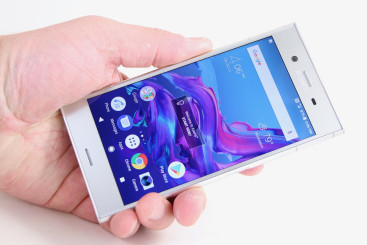 The Sony Xperia XZ1 is one of the first smartphones to run Android 8 Oreo. It packs the latest processor and camera technology into Sony's age-old, metal-and-glass chassis. While some table-stakes features are aboard, others are missing. This uneven effort from Sony has a lot going for it, but there's plenty holding it back. Here is Phone Scoop's full review.
The Trekz Air from AfterShokz take an entirely different approach from most other Bluetooth headphones: they rely on bone conduction, rather than traditional drivers, to deliver sound. The open-ear design ensures you can enjoy your music while also keeping tabs on your surroundings.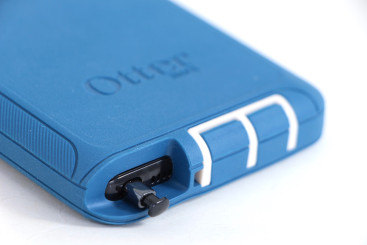 Otterbox makes hardcore smartphone cases that deliver the ultimate in protection. The Commuter and Defender series cases from Otterbox for the Galaxy Note8 help ensure your expensive smartphone is safe from most pitfalls. Here is Phone Scoop's review.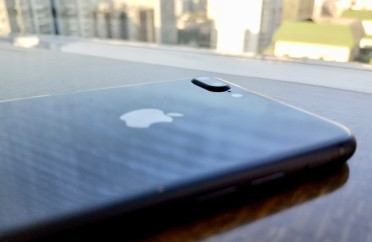 The iPhone 8 Plus is a monster of a device that pleases and disappoints at the same time. While new features, such as wireless charging and portrait photography, are great additions, the huge footprint and outdated display hold it back. Here is Phonescoop's full review.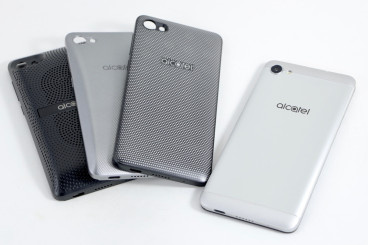 Alcatel's A50 / Pulsemix is an inexpensive Android device that features swappable rear covers. Care to put on a light show? The LED cover bestows the A50 with colorful patterns on the back that light up with your music. Speaking of music, take advantage of the stereo speakers that snap onto the back of the A50, or charge up your battery with the power pack cover. Here is Phone Scoop's review of the Alcatel A50 / Pulsemix.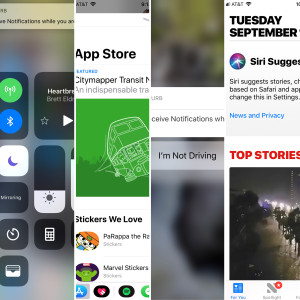 Apple's annual iPhone operating system upgrade is here. Beginning September 19, iPhone, iPad, and iPod Touch owners can download and install iOS 11, the latest mobile platform from Apple. This year sees Apple chiefly refining its core apps, though some new features, such as indoor maps, a new music social network, and augmented reality, are also included. Here's our review of iOS 11.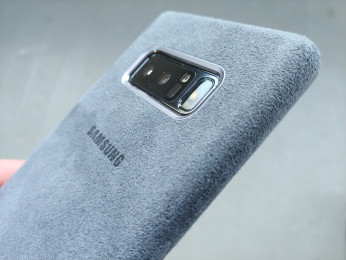 The Samsung Galaxy Note8 is now on sale in the U.S. Though third-party cases are widely available, Samsung has its own, high-end Alcantara case for the phone. If you place style ahead of practicality, the Alcantara case is one option for protecting your Note8.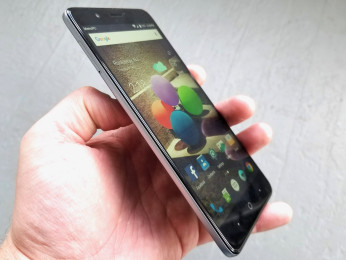 Looking for the biggest possible screen on the least expensive smartphone? The Blade Z Max may be what you seek, thanks to its IMAX-sized display, insane battery, dual cameras, and affordable price point. Here is Phone Scoop's review of ZTE's latest Android handset for MetroPCS.
The FIIL IICON Bluetooth headphones offer active noise cancellation, incredible battery life, and over-the-ear comfort. If you're looking for an alternative to offerings from Bose and Beats, FIIL's latest cans are an excellent option for audiophiles.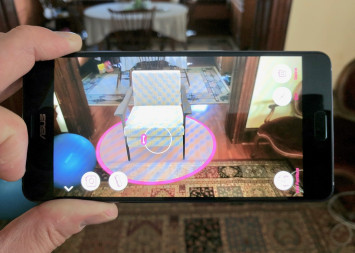 The Zenfone AR from Asus is the first to support Google's Project Tango augmented reality and Daydream virtual reality platforms. This ultra-real Android smartphone lets you visualize what furniture might look like in your living room, or escape your living room altogether in favor of worlds unknown. With entertainment options galore, you might think the Zenfone AR skimps out on other features, but that's not the case. This well-rounded handset nearly has it all. Here is Phone Scoop's in-depth report.