Reviews
Phone Scoop Reviews Editor's Choice
Editor's Choice is an award we only give to the best products; the ones we'd recommend to our family and friends. An Editor's Choice is awarded only after our own in-depth testing and review. We say with confidence that these products aren't just above average; they really stand out. Of course you should read our full review to see the full breakdown of strengths and weaknesses, but overall, an Editor's Choice product is going to be a solid pick for most people.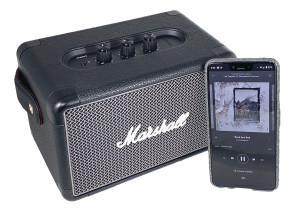 Looking to add a little rock'n'roll to your life? Don't let the throwback vibe of the Kilburn II from Marshall Headphones fool you. This lunch-box-sized, portable Bluetooth speaker packs the latest tech so it can blast your tunes to the max.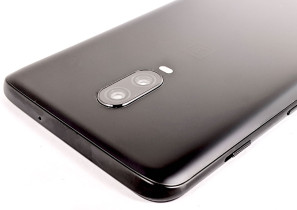 The 6T from OnePlus is among the first wave of phones to put the fingerprint reader under the display. With a svelte glass-and-metal design, huge screen, high-capacity battery, and reimagined cameras, the OnePlus 6T offers a lot of phone for far less than competing flagships. If you want a classy device that gets the job done while saving you hundreds of dollars, the 6T could be it. Here is Phone Scoop's in-depth review.
The Xperia XZ3 is one of the most cohesive phones to come from Sony's designers and engineers. This silky Android smartphone offers a tasty slice of Pie with sophisticated updates to the user interface and camera capabilities. Here is Phone Scoop's in-depth review.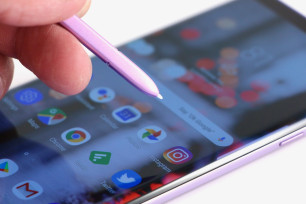 The Galaxy Note9 from Samsung is a powerful and impressive piece of hardware. This Android phone offers a massive screen, a giant battery, and a killer set of cameras. The stylus defines the Note series and Samsung has made the S Pen even more useful thanks to new features. Here is Phone Scoop's in-depth review of the Samsung Galaxy Note9.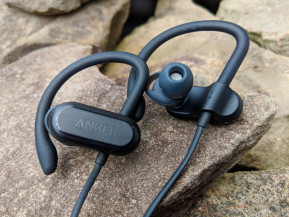 The Spirit X Bluetooth headphones from Soundcore are meant to endure your most intense workouts. This simple, behind-the-neck style headset is completely sweatproof and offers all-day battery life for your weekend adventures.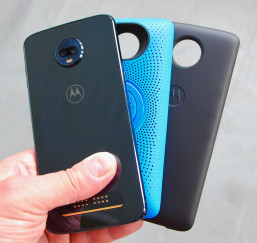 Motorola's third-generation Z Play brings the series up to speed with its competition. This mid-range Android phone switches to a 2:1 screen shape and offers a fingerprint reader and face unlock for security. Pair these with Motorola's wide variety of Moto Mod accessories and a clean build of Android, and the Z3 Play is a flexible option for those who like unlocked phones. Here is Phone Scoop's in-depth review.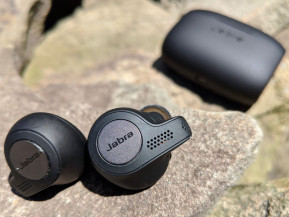 The Elite Active 65t are part of Jabra's third generation of fully wireless Bluetooth headphones. The Active 65t focus on providing a solid music experience while also supporting your lightweight workouts. Are Jabra's Elite Active 65t the walking, hiking, and running companion you need?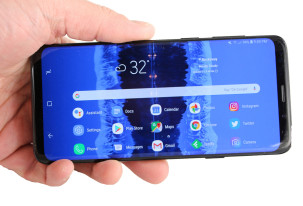 Samsung's flagship handset is here and it's a curvaceous, complex piece of consumer electronics. The Galaxy S9+ seemingly has it all: the good looks, the high IQ, and the killer skill set that sets it atop the Android pedestal. Can anything waylay the latest from Samsung? Find out in Phone Scoop's in-depth review of the Galaxy S9+.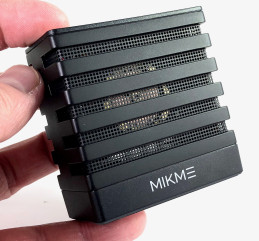 Smartphones are better than ever at capturing high-quality audio, but nothing beats a dedicated microphone. The Mikme microphone should appeal to videographers, vloggers, musicians, podcasters, and others who want to record the best-possible audio on their iPhone.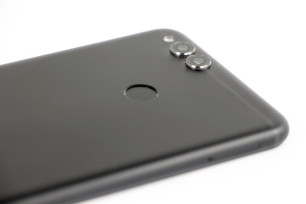 The Honor 7X is an affordable handset from Huawei that offers modern features in an attractive piece of hardware. This Android smartphone includes a metal-and-glass design, dual cameras with portrait mode, and a large 2:1 display. For those who prefer unlocked smartphones, the Honor 7X is a contender with considering. Here is Phone Scoop's in-depth review.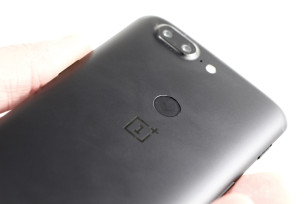 The latest smartphone from OnePlus is an attractive, affordable premium device. The OnePlus 5T is the latest handset to adopt the 2:1 aspect ratio and offer a dual-camera array. With a Snapdragon 835 under the hood and OnePlus' tasteful tweaks to Android, the OnePlus 5T is an appealing blend of price and performance. Here is Phone Scoop's in-depth review.
The Plantronics BackBeat Fit 305 Bluetooth headphones promise to keep you groovin' while you're movin' during sweaty workouts. These simple earbuds cover the basics and not much else — and sometimes that's all you need. Here's our review.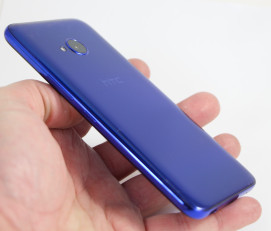 HTC's U11 Life is a mid-range handset disguised as a flagship smartphone. This affordable Android device steals its good looks and many of its features from HTC's more expensive U11. Despite the watered down components, this phone is a compelling option if you're on a budget. Here is Phone Scoop's full review.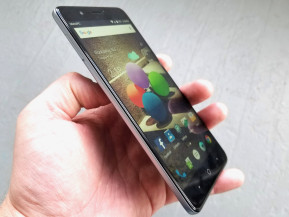 Looking for the biggest possible screen on the least expensive smartphone? The Blade Z Max may be what you seek, thanks to its IMAX-sized display, insane battery, dual cameras, and affordable price point. Here is Phone Scoop's review of ZTE's latest Android handset for MetroPCS.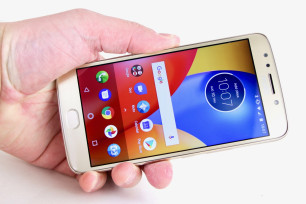 Motorola's latest budget handset is the battery-busting Moto E4 Plus. This phone has one of the longest-lasting batteries we've tested this year. If you're in the market for an affordable Android smartphone that keeps going and going and going, the E4 Plus should be at the top of your list. Here is Phone Scoop's in-depth report.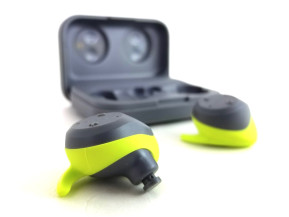 Jabra has refreshed its Elite Sport wireless Bluetooth earbuds with improvements to battery life and sound quality. Like the originals, the new Jabra Elite Sport are aimed at fitness-minded people thanks to fancy tools such as a heart rate monitor and in-ear coaching. If you're looking for fully-featured, wire-free earbuds, the 2017 Jabra Elite Sport offer more bang for the buck than most.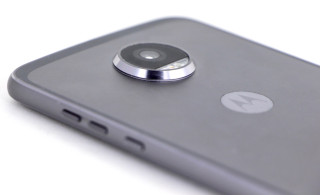 Motorola's latest Android smartphone is the mid-range and highly-capable Moto Z2 Play. This winsome handset may not stay strictly true to the original, but it is compatible with all of Motorola's Moto Mods accessories and still brings plenty to the table. Here is Phone Scoop's in-depth review of the Moto Z2 Play for Verizon Wireless.
Motorola's entry-level Android handset, the Moto E4, may be small in stature, but it's big on performance. The E4 is an affordable phone that includes a fingerprint reader, a 5-inch screen, and a capable camera. If you're in the market for an everyday device that outguns the competition, the Moto E4 may be your phone. Here is Phone Scoop's in-depth review.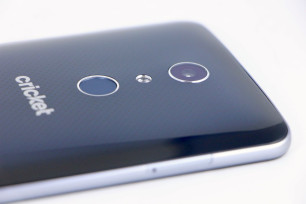 ZTE's latest Android handset for Cricket Wireless is the monstrous Blade X Max. This beast of a smartphone offers a whopping 6-inch screen, all-day battery life, and a compelling software experience. If you're in the market for an entertainment-focused TV replacement, the ZTE Blade X Max may be what you need. Here is Phone Scoop's in-depth review.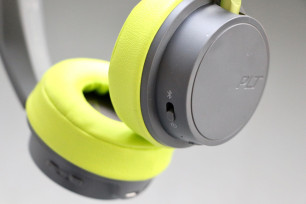 Plantronics' latest Bluetooth headphones are the affordable Backbeat 500s. These on-ear 'phones offer comfortable fit, excellent music playback, and battery life to spare, making them an ideal everyday carry item. Here is Phone Scoop's in-depth review.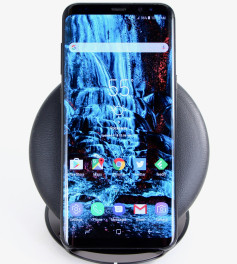 The Samsung Galaxy S8+ is a heavy-hitter that trounces much of the competition. This Android flagship from the world leader in smartphones struts its stuff with pride, despite several pain points that hold it back. The Galaxy S8+ is the bigger brother to Samsung's Galaxy S8 and impresses in nearly every way. Here is Phone Scoop's in-depth review of the Galaxy S8+.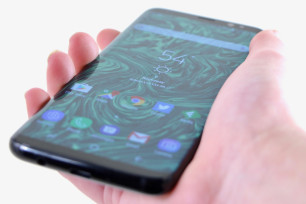 Samsung's Galaxy S8 flagship raises the bar for smartphones thanks to its eye-popping display, attractive design, and blistering performance. This Android handset impresses in nearly every way. It may be a pricey piece of hardware, but there's no denying just how good a job Samsung has done with this phone. Here is Phone Scoop's in-depth review.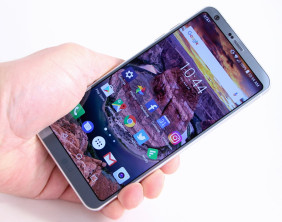 The LG G6 is a strong offering from the Korean company that goes toe-to-toe with the best from Apple and Samsung. The G6 features a gorgeous design, the best materials, a waterproof chassis, and killer cameras. Toss in extras like Google Assistant, a unique screen and powerful Android software, and the G6 is hard to beat. Here is Phone Scoop's in-depth review of LG's 2017 flagship handset.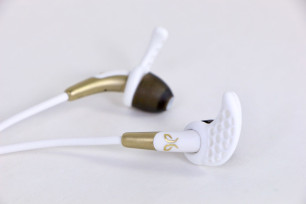 Jaybird's Freedom headphones demonstrate that it is possible to have good sound, comfortable fit, and plenty of style in a set of Bluetooth buds. These wireless earbuds are more expensive than competing models, but in this case you get more than what you pay for. Here is Phonescoop's in-depth review.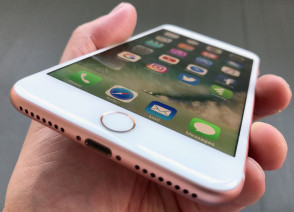 The Apple iPhone 7 Plus offers a few tricks that the smaller iPhone 7 doesn't. I particularly like how the dual cameras work together and how the larger power cell pushes battery life past a single day. Together with iOS 10, the iPhone 7 Plus is a formidable smartphone, even if it's hard to distinguish from its predecessors. Here is Phonescoop's full review.
The OnePlus 3 boasts top-level specs and performance, but is more affordable than you might think. Those interested in exploring the unlocked Android market will find a lot to like in the OnePlus 3. Here is our full review.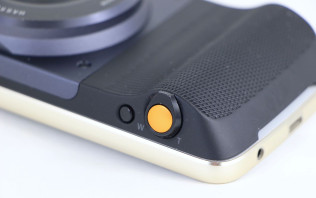 Motorola's latest Moto Z handset is a compelling and affordable Android smartphone that also happens to be compatible with the company's ecosystem of Moto Mods. Along with the Z Play, we've reviewed the Hasselblad True Zoom camera mod.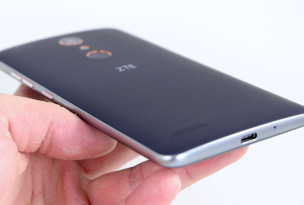 The ZMax Pro is an Android smartphone that delivers a premium experience and powerful performance at an affordable price point. This budget-minded handset is no cheap simpleton. The ZMax Pro is a well-rounded addition to MetroPCS' roster of phones. Here is Phonescoop's in-depth repot.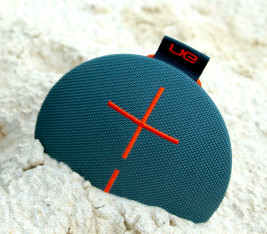 Ultimate Ears' Roll 2 is a compact, rugged, waterproof speaker that's ideal for summertime, on-the-go action. Its odd shape and coloring give it some character in a me-too market full of alternatives. Here is Phonescoop's review of the Roll 2.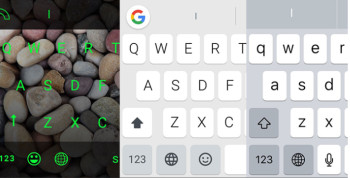 Google and Microsoft have fielded new keyboard apps — GBoard and Word Flow, respectively — for the Apple iPhone. GBoard includes search tools, while Word Flow lets you create your own themes. Here is a quick rundown on these alternative keyboard apps for iOS users.