Reviews
Phone Scoop Reviews Editor's Choice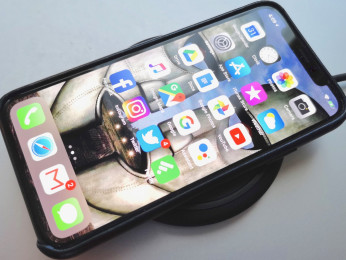 The Mophie Charge Stream Pad+ is a universal wireless charger that accommodates iPhones and Galaxies alike. This slim, disk-shaped charger works with most phones and offers rapid power-ups. If you're looking for a single charging pad that does it all, this could be it.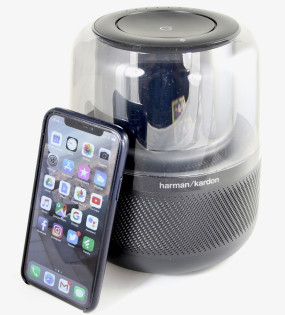 The Harman Kardon Allure is a more music-focused Alexa powered speaker than Amazon's own Echo. It delivers bombastic sound in a modern enclosure with support for voice commands. If you want more boom for the buck, the Harman Kardon is an enticing alternative to an Echo.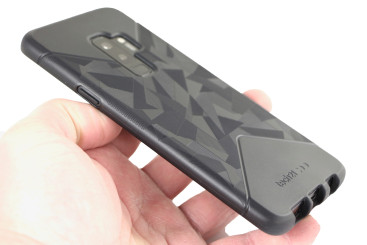 The Tech21 Evo Tactical case for the Samsung Galaxy S9+ is a semi-rugged option for protecting the expensive S9+. Not only does the case have a cool name, it has a modern design that gives it a unique look. Here is Phone Scoop's review.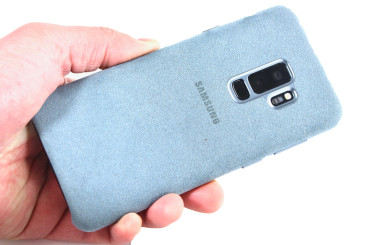 I learned the hard way that the Samsung Galaxy S9+ is breakable. This dual-glass-sided phone is begging for some protection. Samsung's Alcantara cases are generally well-regarded. But the one they've made for the S9+ is perhaps more style than substance.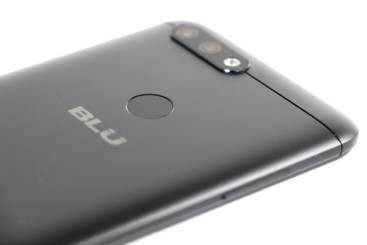 Blu's latest phone is the Vivo X, an affordable flagship that boasts a 6-inch screen, 4 cameras, and a massive battery. If you're turned on by unlocked Android phones with 2:1 displays and low price points, the Blu Vivo X is a reasonable piece of hardware. Here is Phone Scoop's in-deopth review.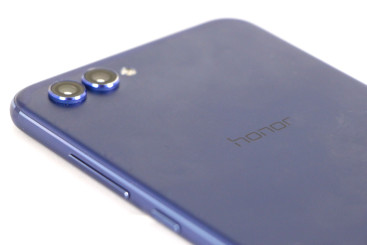 Honor's flagship device, the View 10, takes many of the Huawei Mate 10 Pro's best features and puts them in a more affordable metal chassis. This phone includes a top-of-the-line processor, dual cameras, advanced software, and a slim profile. This unlocked Android handset is appealing for many reasons. Find out what we like and what we don't about the Honor View 10 in Phone Scoop's in-depth review.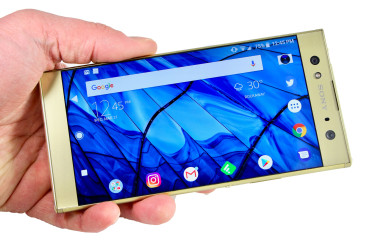 The Sony Xperia XA2 Ultra is a massive Android phablet for those who like big phones. With a 6-inch screen, dual selfie cameras, and plenty of battery life, the XA2 Ultra is a solid performer. But there are a few things holding this monster back. Here is Phone Scoop's in-depth review.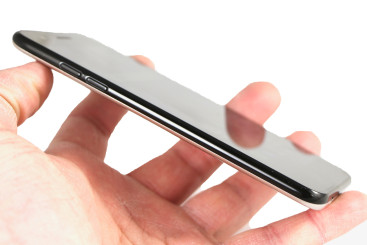 LG's Tribute Dynasty is a sub-$100 handset sold by Boost Mobile and Sprint. This low-cost Android handset features a simple design, average build, and entry-level capabilities. Here is Phone Scoop's in-depth review.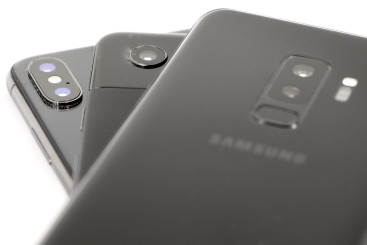 Is photography your passion? If so, and you're in the market for a new phone, the Apple iPhone X, Google Pixel 2 XL, and Samsung Galaxy S9+ should be at the top of your list. Here's a rundown of the features offered by each and how the three devices compare in a head-to-head shoot-out.
The myCharge Portable Power Outlet is just what the name implies. This enormous, rechargeable battery lets you power smartphones, accessories, tablets, laptops, and even televisions when AC is nowhere in sight. If you need portable power to get you through a weekend away from it all, the myCharge Portable Power Outlet may fit the bill.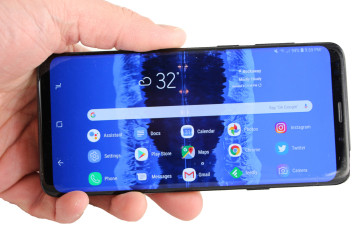 Samsung's flagship handset is here and it's a curvaceous, complex piece of consumer electronics. The Galaxy S9+ seemingly has it all: the good looks, the high IQ, and the killer skill set that sets it atop the Android pedestal. Can anything waylay the latest from Samsung? Find out in Phone Scoop's in-depth review of the Galaxy S9+.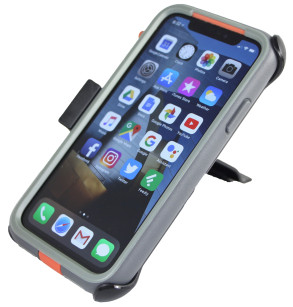 Speck's newest case for the Apple iPhone X, the Presidio Ultra, is a three-piece kit that includes a base case, an extra bumper, and a rugged holster. If you need hardcore protection with a little bit of flexibility throughout the day, the Presidio Ultra is an interesting entry.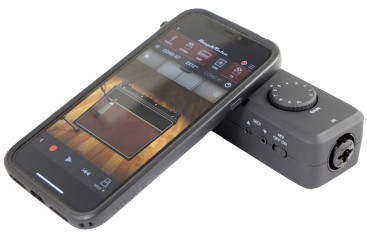 The iRig Pro I/O is a compact audio interface that lets musicians, singers, and podcasters connect their instruments or microphones to Apple iPhones, iPads, and Macs. It takes all the best features of the larger iRig Pro Duo and boils them down to the most essential tools in a highly portable package.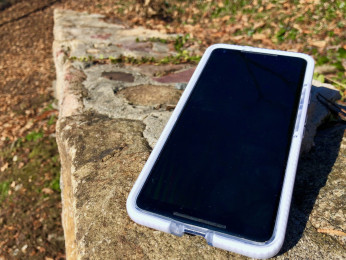 Tech 21's latest accessory for the Google Pixel 2 XL is the Evo Check, a three-layer case that provides protection for drops up to three meters. We put this case to the test to see if it's worth your hard-earned dollars.
ZTE's latest low-cost handset for MetroPCS offers entry-level specs and performance. It includes a 5-inch screen, 8-megapixel camera, and Android 7 Nougat. MetroPCS customers can score this handset for next to nothing, but there might be better options. Here is Phone Scoop's in-depth review.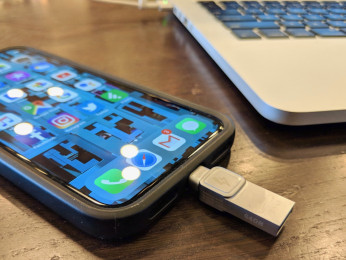 The Kingston DataTraveler Duo Bolt is a small thumb drive that plugs into the bottom of your iPhone and saves all your photos and videos. If you're looking for a quick way to free up space on your iOS device, the DataTraveler Duo Bolt is ideal in certain situations.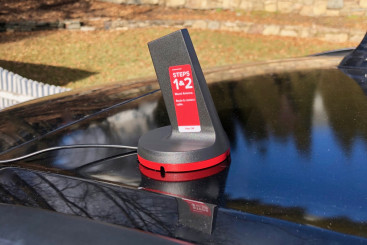 WeBoost's Drive Sleek in-vehicle signal booster amplifies wireless signals inside your car. If you're a mobile professional or road trip fanatic and need better wireless performance when behind the wheel, the WeBoost can help.
The Revvl Plus is an affordable Android slab that delivers an enormous screen at a reasonable price point. Stand-out features include a dual-camera system for capturing bokeh-style portraits, and a fingerprint reader for security. Here is Phone Scoop's in-depth report.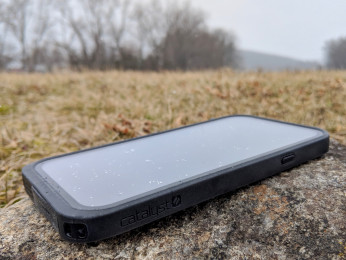 If you're seeking extra protection against water, snow, sand, and drops, the Catalyst waterproof case for the iPhone X has your phone covered and then some.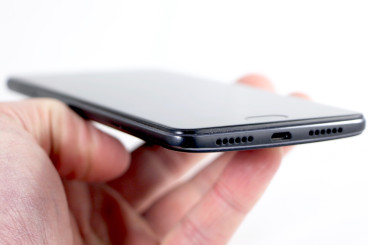 Blu's latest unlocked smartphone for the U.S. market is the Life One X3. It boasts a large screen, humongous battery, and stock Android. Here is Phone Scoop's full review.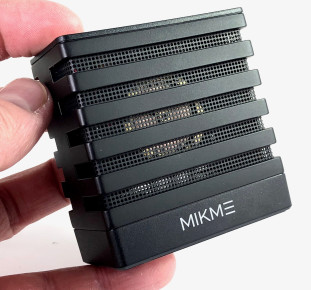 Smartphones are better than ever at capturing high-quality audio, but nothing beats a dedicated microphone. The Mikme microphone should appeal to videographers, vloggers, musicians, podcasters, and others who want to record the best-possible audio on their iPhone.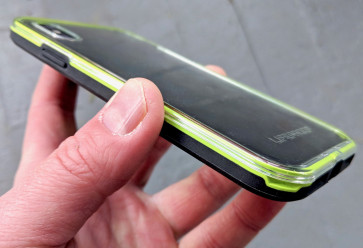 Lifeproof's Slam case for the iPhone X is a two-piece model that provides drop protection from as high as two meters. It adds a splash of color to your phone in addition to peace of mind.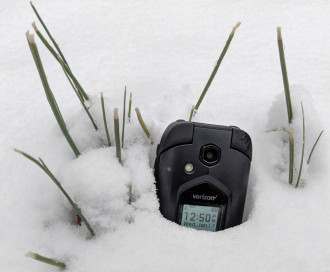 Verizon Wireless customers who need a crazy tough handset that not only braves, but conquers, the elements need look no further than the Kyocera DuraXV LTE. This rugged flip phone may offer a limited set of features, but it delivers excellent performance across core tools. Here is Phone Scoop's in-depth review.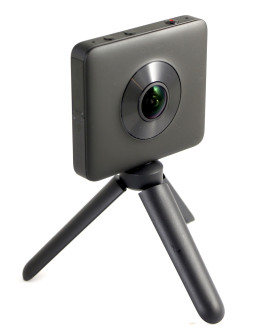 Cameras that capture 360-degree photos and videos are fun and creative smartphone companions. Xiaomi's Mi Sphere 360 Camera is an affordable entry in the space that lets you capture your 360-degree experiences, edit them, and easily share them with others. It offers high-resolution, 360-degree images and video, as well as a bevy shooting modes that pave the way to near limitless results. Here is Phone Scoop's in-depth review.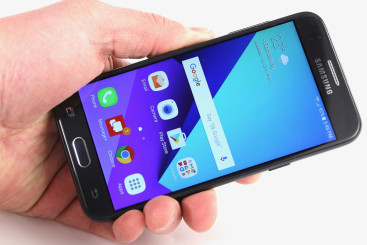 Verizon Wireless sells the Samsung Galaxy J3 Eclipse, an entry-level device, for well under $200. This low-cost handset has a 5-inch screen, modern-ish design, and just enough of a spec sheet to keep things interesting. Here is Phone Scoop's in-depth review of this affordable Android smartphone.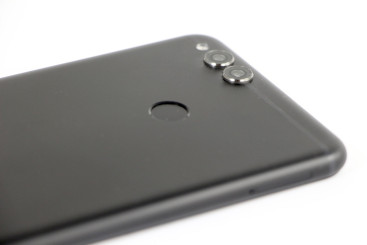 The Honor 7X is an affordable handset from Huawei that offers modern features in an attractive piece of hardware. This Android smartphone includes a metal-and-glass design, dual cameras with portrait mode, and a large 2:1 display. For those who prefer unlocked smartphones, the Honor 7X is a contender with considering. Here is Phone Scoop's in-depth review.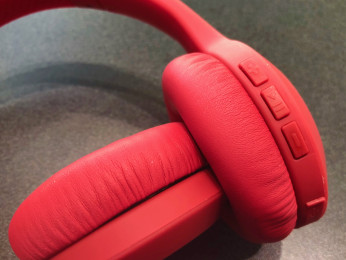 Zagg's collection of low-cost Bluetooth wireless headphones is all new headed into the end of the year. The Resound Wireless are on-ear headphones that target the tune-lunatic who prefers larger hardware and sound while listening in comfort. Here is Phone Scoop's review.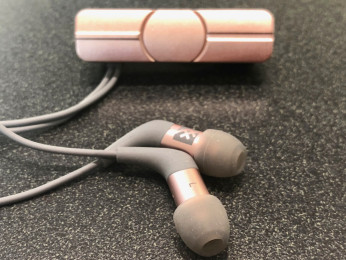 Zagg, maker of myriad mobile accessories, has refreshed its iFrogz collection of affordable Bluetooth headphones. The Resound buds are in-ear headphones that target the budget-minded music lover. Here is Phone Scoop's review.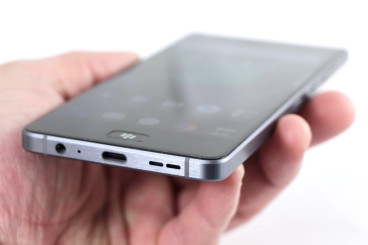 The latest collaboration between BlackBerry Mobile and TCL is the Motion, a large slab that runs Android and boasts BlackBerry's powerful productivity tools. Mobile pros will be happy with features such as BlackBerry Hub and the Productivity Tab, while businesses that deploy the Motion will appreciate the DTEK security software. Despite its many strengths, however, the Motion is a little uneven. Here is Phone Scoop's in-depth review of the BlackBerry Motion.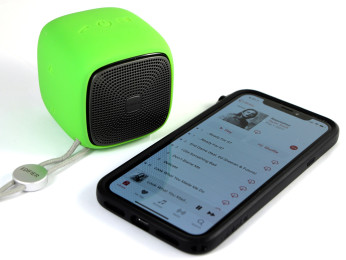 If you want a Bluetooth speaker that's small, portable, powerful, and fun, the Edifer MP200 may fit the bill. This simple compact music maker includes a few unique features that set it apart from other inexpensive offerings. Here is Phone Scoop's review.