Review: Zagg iFrogz Resound Wireless Bluetooth Headphones
Article Comments
Dec 20, 2017, 7:00 AM by Eric M. Zeman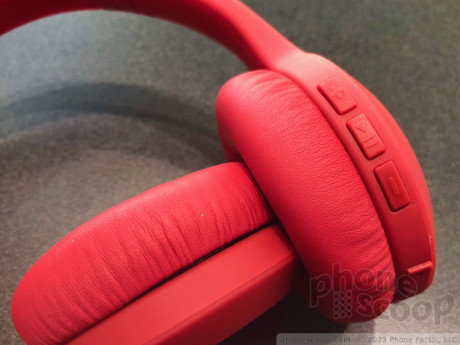 Zagg's collection of low-cost Bluetooth wireless headphones is all new headed into the end of the year. The Resound Wireless are on-ear headphones that target the tune-lunatic who prefers larger hardware and sound while listening in comfort. Here is Phone Scoop's review.
Advertisements article continues below...
Background
Zagg targets folks on a budget with its iFrogz line of headphones. The company announced five new headphones recently, all priced between $20 and $35.
Not everyone likes in-ear style headphones. Some people just want to plop their headphones on their head without futzing with in-ear tips and sound seals. This this when an on-ear or over-the-ear option makes more sense.
If you're looking for that kind of on-ear comfort, the iFrogz Resound buds are an inexpensive option.
Profile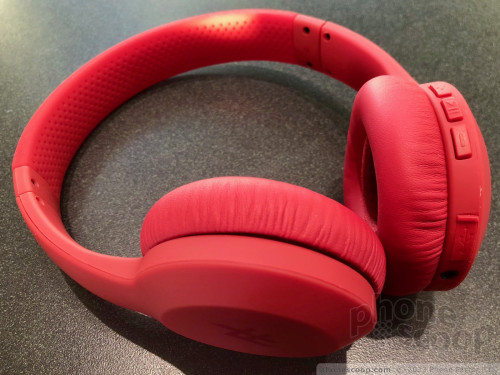 Profile
Hardware
The Resound Cans are traditional over-the-head, on-ear headphones. I'd call them compact for such headphones. Rubber covers the metal band that curves around your head. The rubber can stick to / pull at your hair a bit when you move around. The earpieces are made from soft-touch plastics and the earpads have faux leather coverings. The Resounds are fairly lightweight and feel reasonably strong.
Hand Perspective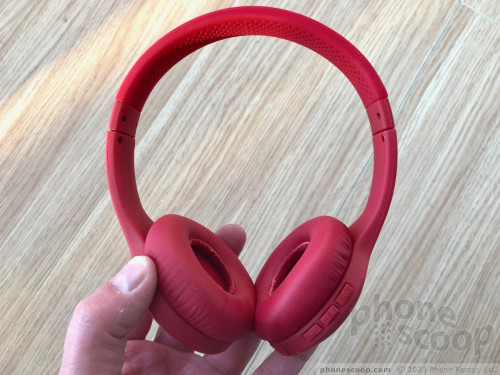 Hand Perspective
I wish you could fold them up in some way. Unfortunately, they don't include hinges or rotating cups to help reduce their travel footprint.
The earcups feature tons of adjustment space to help you find the right fit no matter how small or large your head is. I found they put a fair amount of pressure on the sides of your head. This helps keep them in place while you're moving around, though it can be uncomfortable after several hours.
Travel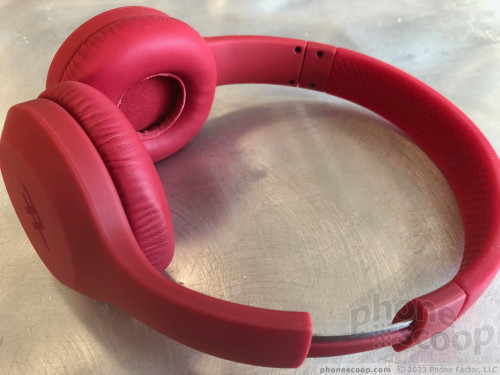 Travel
Managing the Resound cans is fairly straightforward. There are three large buttons on the rear of the right earcup, where your thumb can find them easily. The upper button raises the volume (quick press) or jumps forward a track (long press), the middle button is play/pause (quick press) or power (long press), and the lower button decreases volume (quick press) or jumps back a track (long press). The buttons deliver good travel and feedback. A small hatch covers the microUSB power port. It is a crappy hatch: it feels very cheap and is annoying to peel back.
Right Cup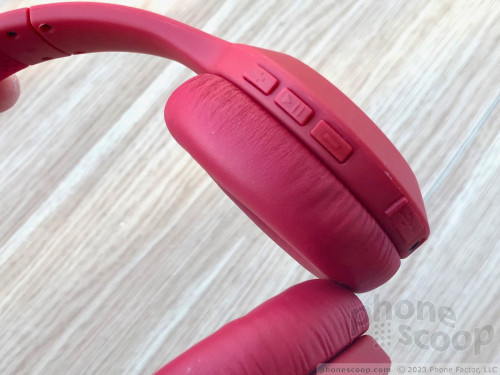 Right Cup
Last, a 3.5mm audio jack lets you convert them from wireless to wired. This means you can still listen to tunes if the battery dies.
The Resound cans are rated IPX2 for protection against sweat. I wore them when on the treadmill and they handled my workout lather no problem.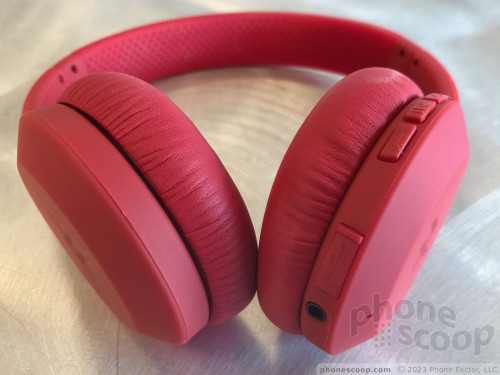 Performance
The Bluetooth 4.1 radio does a decent job. I was able to connect with iOS devices no problem, though it took a few attempts with Android handsets. Once paired and connected, the Resounds generally held the connection with no drops unless I wandered past the 30-foot limit, which is typical for any Bluetooth device. I did hear some scratchiness from the connection from time to time.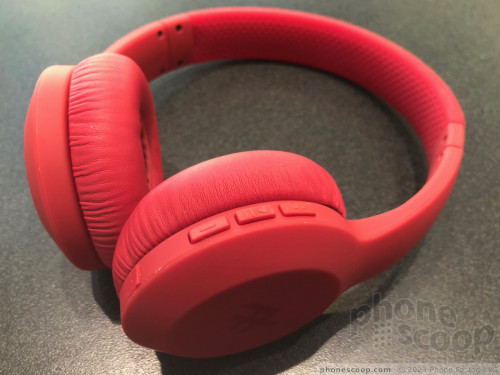 Inside you'll find 40mm drivers with a frequency range of 20 Hz to 20,000 Hz. The sound is certainly an improvement over smaller, in-ear earbuds, but the Resound can't hold a candle to pricier on-ear headphones I've tested (like the Plantronics BackBeat 500). Overall, music sounds even and clean. There's nothing spectacular or impressive. You won't find thumping bass or anything like that; the Resound simply offer fine performance for their low price point.
Padding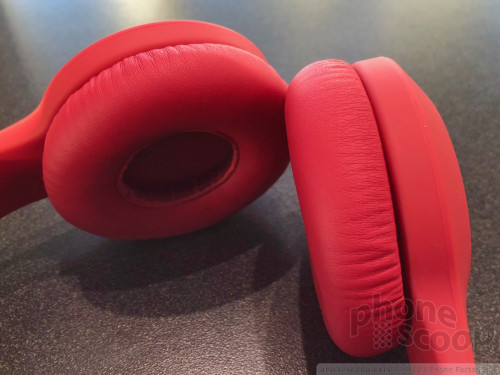 Padding
On the battery front, Zagg claims the iFrogz Resound push through 20 hours of play time. That's accurate. These things will last all day with no problem. You can ride the bus to and from work for a week without recharging the Resounds. Recharging them takes about three hours. These offer the same battery life as headphones that cost 10 times as much.
The Resound cans come in black or red.
Close-up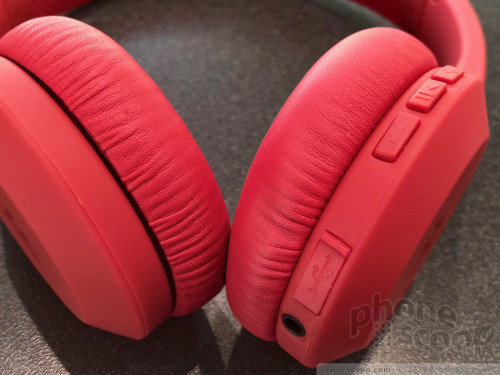 Close-up
Discussion
These headphones are not for the audiophiles amongst us. If you want boomy bass or crips highs, you need to look up the price ladder. For those who may be satisfied with middle-of-the-road performance, the Zagg iFrogz Resound cans deliver affordable wireless sound.
They're robust and push out plenty of sound. Battery life is great. I wish they weren't so tight on my head.
At $35 each, the Resound Wireless on-ear cans are a steal. They might be an appropriate choice for teens who want to make the jump to wireless listening, and/or for anyone who shies away from jamming small things into their ears.
Outer Cup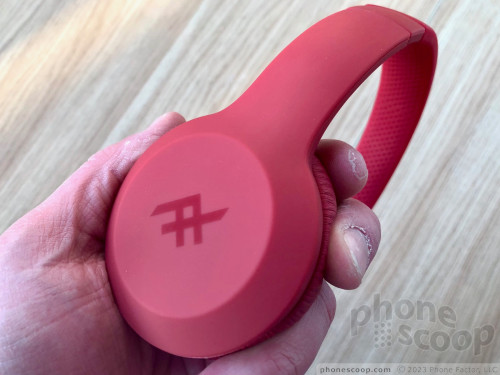 Outer Cup
No messages