Review: Jabra Sport Elite Bluetooth Headphones
Article Comments
Dec 23, 2016, 12:30 PM by Eric M. Zeman
Jabra's take on cord-free Bluetooth headphones are the Elite Sport. These earbuds handle music, phone calls, and fitness thanks to an included heart rate monitor and phone-based coaching software. The Elite Sport fare well in this nascent category of headsets and manage to cover the basics better than others. Here is Phonescoop's review.
Advertisements article continues below...
Intro
Jabra's Elite Sport are the latest set of totally cord-free Bluetooth headphones aimed at fitness folk. These separate buds aren't just for listening to music, they also monitor your heart rate and offer in-ear coaching. If you're looking to rid yourself of wires entirely and want fitness along with your Foo Fighters, the Jabra Elite Sport are a solid option.
Background
The Elite Sport from Jabra compete with the likes of Samsung's Gear IconX and Motorola's VerveOnes. With more than a half-dozen similar headphones now in the market, cordless earbuds have become an honest-to-goodness thing. Sadly, none of them have gotten the formula entirely right. Some sound good, but don't offer enough battery life, others have decent battery life, but sound like dirt. Finding the right mix of form, function, and performance has so far eluded device makers.
Has Jabra found the right balance? Jabra's entry is perhaps most similar in function to the IconX we looked at recently, but the Elite Sport go a step further. Where the IconX offer music, calls, and heart rate-based fitness monitoring, the Jabra Elite Sport bring coaching and training into the equation. Like the rest of Jabra's "sport" headsets, they're sweat-proof, sync with a robust app, and play nicely with a handful of third-party fitness apps.
The result is a well-rounded product that just might live up to the hype of a truly wireless life. Can the Elite Sport's real-world performance match their appeal on paper? Here's what we found.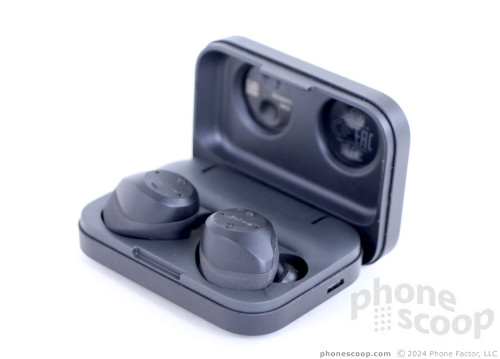 Hardware
Like other headphones in this class of device, Jabra's Elite Sport come in a hardshell case that doubles as a charger. Jabra's case has the least personality of the cases I've seen so far. It looks like a black pill box. If it were covered in felt you might expect to find a ring inside it. Where Motorola and Samsung went with smooth cylindrical designs, Jabra took the generic approach. It's a tough, blocky thing and closes up like a clamshell.
The case covers the basics. A microUSB port is located on the right side. Plug the case in and it lights up: red means charging, while green signals "charged". Two small lights on the front let you know the status of the buds within. For example, the lights will briefly flash green if you put fully-charged buds in place, but will illuminate orange when the case is charging the buds.
Each earbud sits in its own form-fitting cavity, but the Elite Sport buds are not locked in place; if you tip the box over the buds will surely spill out. Metal pins in the cavities make contact with small metal plates on the sides of the buds to transfer power. The buds won't charge with the lid open.
Jabra's earbuds are the biggest we've seen in the cord-free category. Each has a distinct stem that goes in your ear canal and a bulbous frame that locks into your ear space. Jabra is generous and included three sets of gel tips, three sets of foam tips, and three sets of ear wings. I was able to find a secure fit easily with the foam tips, but found the gel tips to be somewhat uncomfortable. The Elite Sport are also the heaviest of the bunch at 7.6 grams each. Despite the support offered by the ear wings, the Elite Sport were not quite as comfortable to wear for long periods of time as were the IconX. The larger size and weight lead to a bit more ear fatigue over time. The Elite Sport are totally comfy for shorter periods (~ 1 hour).
They do stay in place during vigorous movement. I did jumping jacks with them in my ears and tested them during several walks on the treadmill. As long as you customize the fit with the right size tips, you needn't worry about them dropping out of your ear.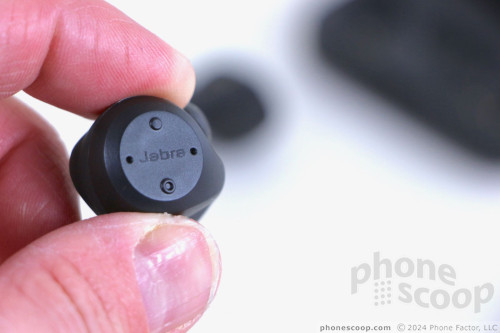 I'm not in love with the hardware controls. The back of each bud has four tiny circles placed in a larger circle. The 3- and 9-o'clock positions are microphones and lights; the 12- and 6-o'clock positions are buttons. These aren't capacitive buttons, mind you, but rather physical buttons that require pressure to activate. The right earbud is the main bud. The top button activates play/pause music and accept/reject calls, while the lower button acts as a shortcut to apps/workouts. The top button is a solid circle and the lower button is an open circle, but the buttons are so small that there's no way to really differentiate between them based on feel. The only way to hit the right one is by knowing which is the upper button and which is the lower. That's more difficult than it may sound.
Each of the buttons needs to be really pushed, and doing so messes up the fit of the headphones in your ear. (Samsung's IconX need only a light touch.) The Elite Sport's buttons are a bit much. When you do find and press them successfully, you'll get an audible beep to let you know you've taken action.
Have I mentioned that the earbuds don't offer much in the way of style? The IconX and VerveOnes were by no means perfect, but they each looked cool. No so with the Jabra Elite Sport. The matte black buds look like gobs of melted black candle wax. I'm not asking for glitter and gold, but some colored accents — or options other than black — wouldn't have killed Jabra. Just saying.
Performance
The Jabra Elite Sport rely on Bluetooth 4.1 to talk to your phone. You can pair them manually via the phone's Bluetooth menu or use the Jabra Sport app. Pairing and connecting is quite easy. Once you've paired them, the Elite Sport will automatically connect to your phone as soon as you open the charging box. The headphones talk to one another wirelessly through your head. I had no trouble pairing the buds to various Android and iOS devices.
Jabra managed to beat one of the toughest hurdles: keeping the Elite Sport properly synced. Not only did the Elite Sport maintain a consistent connection with my devices, but the two separate buds remained in sync with one another. I didn't experience any drops between the Elite sport and my phone, nor between the two buds. Music always streamed without interruption. The maximum range you can wander from your phone is the standard 30 feet, and they do drop off right at that point.
Music sounds very good, but it falls short of great. Jabra's apps don't offer any way to tweak the sound, so you have to rely on your phone's music app to adjust the EQ. Out of the box, I thought the Elite Sport were a bit too boomy with the bass. Using Spotify I was able to dial in something a bit more balanced, but still wasn't entirely pleased. I would have prefered crisper highs and more defined mids. The earbuds have the standard 20 Hz to 20,000 kHz audio range, but as Jabra's marketing materials say, they include "bespoke bass enriched speakers." They are definitely bass-y, which might be great for some types of music, but not necessarily the types I listen to.
Phone calls sound excellent via the Elite Sport. The buds boast four microphones with noise-reduction algorithms at work to eliminate background distractions. They don't go as far as active noise "cancellation", but Jabra's software definitely cuts down on the din. I was very pleased with call quality. What's more, you can use just a single bud to act as a mono headset if you wish. Last, the Elite Sport supports a HearThrough mode that pipes in a feed of background sound on purpose so you remain aware of your surroundings while listening to music. This can be beneficial when safety is a concern, or when you want to ensure people can easily get your attention when needed.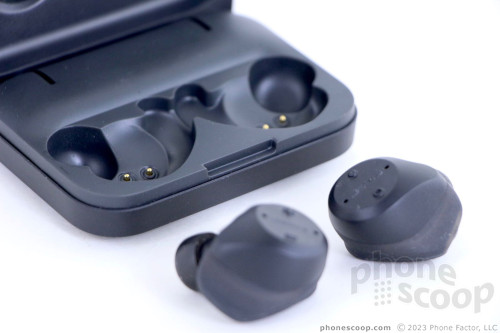 Battery life: This is one area where Jabra does a very good job. The buds can run for up to three hours on a single charge. I found that claim to be mostly accurate. Real-world battery life varied between 2 hours 45 minutes and 3 hours 10 minutes. The case carries enough of a charge to reload the buds twice. That means you can get up to nine hours of playback when the buds and case are fully charged. You will have to take a break every three hours to charge, of course; the charge time is close to two hours.
The Elite Sport deliver more than enough battery life for long walks, runs, hikes, and bike rides. Unless you're planning a half-day excursion, the Elite Sport provide plenty of power for your workouts. By way of comparison, the Samsung Gear IconX barely lasted a single hour per charge.
Last, the Elite Sport are waterproof. They carry an IP67 rating against protection from water. This rating means you can lather them up during workouts and even (accidentally) drop them in the pool, toilet, or sink for a moment. Don't go swimming with them in your ear, but rest easy knowing you can run in the rain and not worry about wrecking the Elite Sport.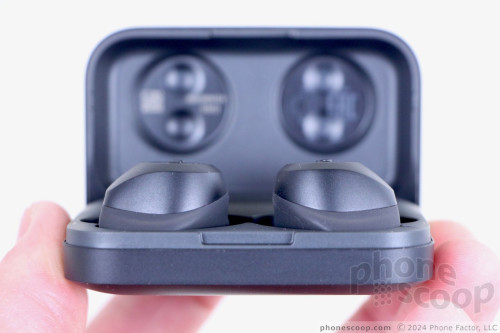 Sport Life App
The Sport Life App is what gives the Elite Sport its fitness powers. The app is robust and offers plenty of ways to track your workouts, including walks, runs, bike rides, hiking, skating, skiing, spinning, and cross training. You'll get the best results if you take the time to enter personal data (age, weight, height) and calibrate with the headphones. For example, the Elite Sport will listen for your standing heart rate and then ask you to jump around for a few moments so it can test active data gathering. The process for completing these steps is painless. (For the best heart-based results, I'd take the time to go through the lengthier resting-heart-rate calculation.)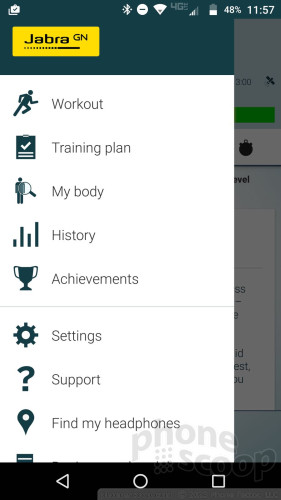 As far as actual tracking is concerned, you can set targets for pace/cadence, heart rate zones (intense, fat burn, light, etc.), intervals, distance, duration, and calories. Again, these are all easy to futz with and control from your Android or iOS phone.
In my experience, the Elite Sport was very accurate in tracking my heart rate. The headphones and app generally matched the data generated by my Apple Watch, for example. This in turn allows the app to produce usable results when working out against your VO2 max, and so on.
The Elite Sport also managed to track reps well as I tested this by lifting some weights. It's not perfect, but when I used some free weights it only mismatched my own rep count a couple of times (and even then was only off by one rep). If you care to spend the time, you can work with the Elite Sport to create crossfit-style circuits (short jog, weights, burpees, etc). The headphones will count reps audibly as you listen to music.
Bottom line, the Elite Sport does what Jabra says they will as far as tracking your workouts is concerned.
Discussion
This class of wireless headphones is still rather new and only a few models are on store shelves right now. Jabra's entry is a bit more well-rounded than the options from Apple, Motorola, and Samsung. In addition to better battery life, the Elite Sport offer good sound and advanced workout features. They are a little short on looks, but they make up for it with their good fit.
The Elite Sport are some of the priciest headphones in this category. They cost $250, which is the same as Motorola's VerveOnes, but $50 more than the IconX and $80 more than Apple's AirPods. That extra cash buys you the heart rate monitor and rep-counting tool to help focus and shape your workouts. The accompanying app is easy to use and pretty powerful when it comes to tracking your fitness and overall health.
I'd recommend the Jabra Elite Sport over competing models right now because they get more of the core features right (or at least closer to right.) They almost make you feel like you're living in the future.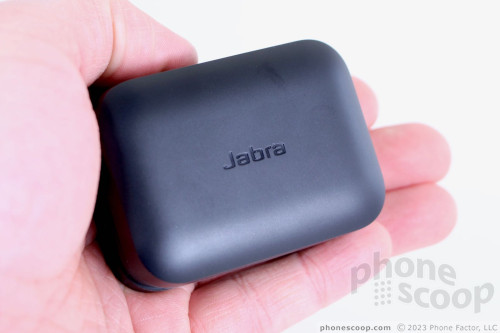 No messages