Review: Samsung Strive
Form Basics Extras Wrap-Up Comments
Is It Your Type? Body The Three S's
Apr 16, 2010, 3:53 PM by Eric M. Zeman
Samsung's latest Quick Messaging Phone for AT&T strives hard to offer a well-rounded set of features. It succeeds in some areas, and strikes out in others.
Advertisements article continues below...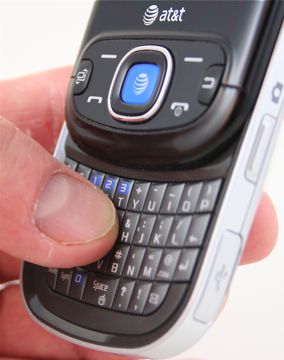 The Samsung Strive is a low-cost phone that AT&T classifies as a 'quick messaging' device. Quick or not, it is a feature phone with a QWERTY keyboard that prioritizes messaging services such as SMS/MMS, IM, and email. The Strive handles messaging in stride, but skips a few steps with other, less fabulous features.
No messages