Review: LG Lotus Elite
Form Basics Extras Video Wrap-Up Comments
Is It Your Type? Body The Three S's
Jan 18, 2010, 12:58 PM by Eric M. Zeman @zeman_e
LG takes another shot at its fashionable Lotus clamshell with the new Lotus Elite. Does adding a touchscreen really take the Lotus far enough to warrant the "elite" moniker?
AD article continues below...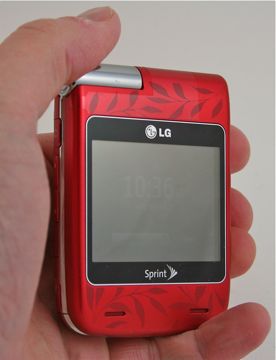 LG has been fond of sequels lately. The Lotus Elite is its second take on the Lotus, which was first introduced in the fall of 2008. There are some minor upgrades, but the basics remain amazingly unchanged. As with the original, the Lotus Elite features a squarish shape, and there's no doubt that it is somewhat odd in appearance. If you're willing to look past appearances and judge the Lotus Elite on what's inside (because that's what really counts, right?), there's a lot to like about it.
No messages