All Liveblogs AT&T Samsung LG more...
T-Mobile USA today issued a statement concerning comments made by CTO Neville Ray regarding the evolution of wireless chips. He was quoted as saying, "The next chipset will support AWS. The challenge that existed in the past will go away." His comments led many to believe that the next version of the iPhone will support AWS spectrum, which is needed for the iPhone to operate on T-Mobile's 3G network. T-Mobile said, however, "Mr. Ray was speaking generally to chipset advancements available to all phone manufacturers. T-Mobile has no knowledge of Apple's product roadmap and our position on the iPhone has not changed."
"North America is our priority market," said Fujitsu Senior Executive Vice President Hideyuki Saso in an interview with AllThingsD. Fujitsu sells Android and Windows Phone smartphones in Japan, but has yet to tackle the US market. It is looking at how to enter the market in such a way that it isn't just another player. "If we try to do [the] same thing as our competitors, it is going to be tough," said Saso. "We would like to identify the right way of entering the North American market that would make use of our technology and expertise to make a steady landing. We don't want to be just another mobile phone. We want to be special." Some of the features available on Fujitsu's smartphones in Japan include water proof models that are very thin.
PCS Wireless and ZTE today announced that PCS Wireless will distribute ZTE's phones and other devices to regional U.S. network operators. The deal with give smaller network operators better access to customized handsets and services from ZTE, including custom flash screens to retail packaging.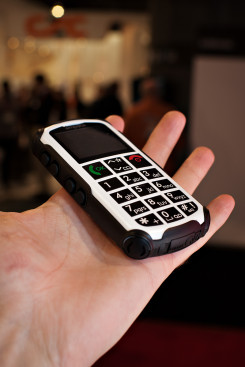 Austria-based Emporia Telecom is hoping to break into the U.S. market with its Click and Solid phones. These simple-to-use handsets target the senior set. Here a first look.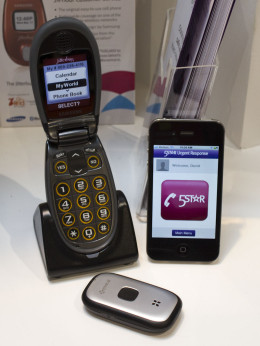 GreatCall is known for their Jitterbug phone, but this year they're expanding both up and down. For people who want something even simpler or cheaper, there's now the one-button Responder. They also have a new suite apps and services for your tech-savvy grandma who loves her iPhone. Read on for our quick hands-on.
TomTom recently announced a forthcoming version of its navigation application for Apple's iOS devices that will integrate data from Facebook and Twitter. Specifically, it will use Facebook places, events, and friends as a source of turn-by-turn navigation. It will also let drivers share their destination and arrival time on Twitter, Facebook, or by email and SMS. The refreshed software is expected to arrive by the end of the first quarter, and will be a free update to current users of the TomTom navigation application.
Motorola is working on a next-generation version of its Webtop mobile application that will add support for Google's Chrome browser. In an interview with The Verge, Motorola CEO Sanjay Jha said, "What we call the next generation of Webtop will have more capabilities," adding that the switch to Android 4.0 will lead to a smoother user experience. Webtop allows Motorola phones to connect to a lapdock device and use a full browser and Android applications on the larger screen. The first generation supports Mozilla's Firefox browser instead of Chrome. Jha also revealed that only 9% of Webtop-enabled device owners are using the Webtop application. Jha didn't say when the next version of Webtop will be available.
The Galaxy Attain is the result of trying to make a 4G LTE phone really affordable, for a prepaid carrier like MetroPCS. It's a cute little phone, with that blazing fast LTE inside. See how it stacks up in our hands-on.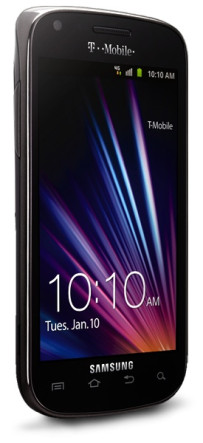 T-Mobile today announced a new 4G Galaxy-series phone from Samsung. The Blaze sports HSPA+ 42 Mbps data, a Qualcomm Snapdragon S3 dual-core processor at 1.5 GHz, and a Super AMOLED screen. It will be available "in the first half of this year." Further details will be announced closer to launch.
Motorola and Intel today announced a new partnership that will result in Motorola using Intel's Atom processors in future Android smartphones and tablets. The two companies called it a "multi-year, multi-device strategic relationship." Motorola didn't provide details on any specific Intel-based Android devices.
Motorola CEO Sanjay Jha today indicated that the company hopes to make fewer phones during 2012 in order to conserve marketing resources. In an interview with The Verge, Jha also said that Motorola needs to be able to differentiate the Motorola experience when compared to the competition. "Verizon and AT&T don't want seven stock ICS devices on their shelves. The vast majority of the changes we make to the OS are to meet the requirements that carriers have." In short, Motorola will continue to offer its own user experience on Android devices, but there will be fewer of them this year.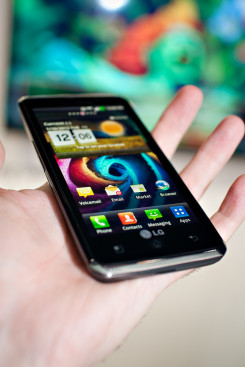 The Spectrum is LG's new flagship 4G LTE phone from Verizon. The display is huge and HD, yet it's thinner than last year's Revolution. How does it shape up?
Lenovo today indicated that it wants to sell smartphones in the U.S., according to an interview with Reuters. David Schmoock, Lenovo's North American chief, said, "I will spend time over the next couple of years building out the relationship with the mobile providers — AT&T, Sprint, Verizon, etc. You have to build out that network first, then that allows you to put products on the shelf." Schmook doesn't see Lenovo hitting U.S. retail stores imminently, but he is working to make it happen. Lenovo recently announced a new Android-based smartphone called LePhone 2 that will be sold in its home market of China.
Nokia want to sell an exclusive Windows Phone device with each of the major U.S. network operators, said Nokia's U.S. chief Chris Weber in an interview with Fierce Wireless. "The most important thing we can do in the U.S. market is bring exclusive devices and opportunities to each of the carriers. Doing that exclusivity and giving them something unique allows us to get great carrier support. I think it's critical for us to be successful in the U.S. That's the way you get great carrier support." Weber did not indicate that Nokia has concrete plans to offer such devices beyond those already for sale with AT&T and T-Mobile USA. Nokia hopes to win over first-time smartphone buyers, too, with inexpensive WP7 smartphones to get them hooked on the WP7 experience and the Nokia brand. Nokia plans to market its U.S. devices heavily in the coming months.
The Mercury is out with Cricket, but CES has been our first chance to try one. It's and unusually high-spec Android phone for both Huawei and Cricket. How does it stack up? Read on to find out.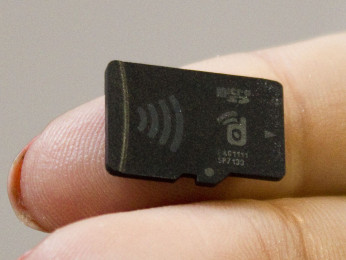 DeviceFidelity this month is launching Moneto, a new independent NFC payment solution. It lets you add tap-to-pay to any Android phone just by inserting a microSD card. We took a look at this revolutionary - and very tiny - NFC payment system.
All of the Long Term Evolution 4G devices released by Sprint this year will use only its 1900MHz spectrum, said Sprint spokesperson David Owen in an interview with Phone Scoop. Right now, Sprint doesn't have access to Clearwire's spectrum nor LightSquared's spectrum for LTE services, so it will repurpose its 1900MHz spectrum assets to handle both its current CDMA voice/data network and future LTE data network. Sprint plans to launch the LTE network, Samsung Galaxy Nexus, and LG Viper at approximately the same time, but couldn't commit to a specific date. Sprint believes its LTE roll-out will be complete by the end of 2013, though Owen wouldn't say how Clearwire and LightSquared's spectrum and LTE networks will play a role in that final 4G picture. Clearwire will not, however, expand its WiMax network beyond what it already covers and will eventually transition to LTE. Owen said that Sprint's goal is to offer smartphones and mobile hotspots that provide good battery life and fast internet speeds, no matter what network technology is being used. The new tri-network (CDMA, WiMAX, LTE) mobile hotspot offers that for data-hungry customers. Owen said that tri-network phones are cost prohibitive, so it will offer CDMA/WiMax and CDMA/LTE devices at the same time as it completes its transition from WiMax to LTE 4G networking technologies.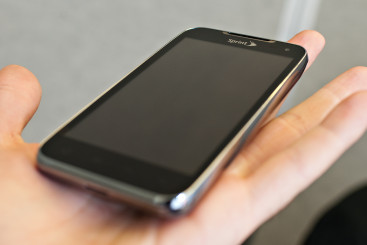 Sprint showed off one of its first LTE 4G smartphones at CES, the LG Viper. We took a quick look at it and here are our thoughts.
T-Mobile USA CEO Philip Humm today said that there are no new acquisition deals on the table and that the company is prepared to move forward without merging or being acquired by a competitor. Speaking to AllThingsD, Humm said, "There is no second AT&T deal around. Now it's really a question about restarting the business. We will give you more details probably by the end of the quarter. We are right now finalizing our plans." T-Mobile USA recently lost its bid to sell itself to AT&T. T-Mobile USA gained valuable spectrum and a roaming deal with AT&T has part of the break-up, but the company still needs to raise capital. Parent company Deutsche Telekom scored $3 billion in cash from AT&T, but it's not clear if it will reinvest that money in developing T-Mobile USA further.
Qualcomm Atheros today announced new Wi-Fi Display services, a Wi-Fi Direct-based technology that allows users of consumer electronics to share the content on the screen of one device with the screen of another nearby device. For example, smartphones or tablet users will be able to share content (web pages, media, etc.) from their device to a nearby television set or computer without the need for a network or internet connection. Wi-Fi Display technology uses the 2.4GHz and 5GHz wireless bands, and offers non-overlapping channels for "relatively interference-free transmission of latency-sensitive media content." The Wi-Fi Display standard uses Wi-Fi Protected Access II (WPA2) for security to keep content protected. Qualcomm Atheros' Wi-Fi Display solutions will initially support Android 4.0 Ice Cream Sandwich and Windows 7 and Windows 8. The technology will sample to vendors later this year, and is expected to reach consumer devices by the end of the second quarter.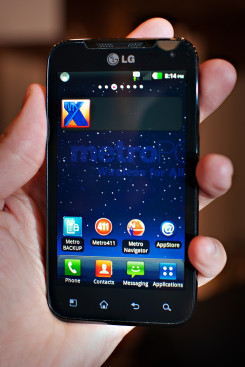 The LG Connect 4G is designed to be a relatively affordable LTE phone for carriers like MetroPCS. While it's small in size and price, it's no slouch in features. We spent some time with it.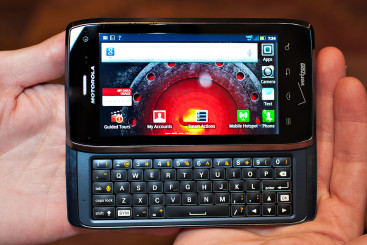 Motorola has a couple of new LTE Droids here at CES. The Droid 4 brings the original Droid series in the 4G era. The Droid RAZR MAXX uses RAZR engineering to deliver unheard-of battery life. We go hands-on with both.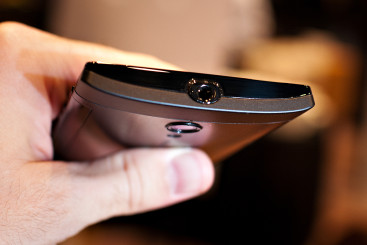 Here is a quick look at the Sony Xperia Ion, an LTE smartphone for AT&T
One of the first phones to bear only the "Sony" name, the Xperia S is a sleek Android smartphone.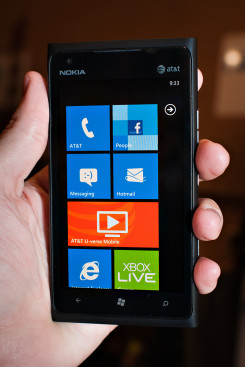 Nokia's Lumia 900 is a seminal smartphone in many ways. Here are our hands-on impressions.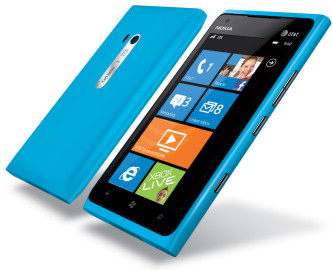 Nokia today announced the Lumia 900 Windows Phone device for AT&T at the Consumer Electronics Show in Las Vegas. The Lumia 900's stand-out feature is its support for AT&T's LTE 4G network. Other features of the Lumia 900 include a 4.3-inch AMOLED ClearBlack display, 1830 mAh battery, 1.4GHz processor, front-facing camera for video chats, and Carl Zeiss optics for the 8-megapixel main camera, and 512MB of RAM. The Lumia 900s design is based on the N9 and the Lumia 800, and is carved from solid polycarbonate. It will be an exclusive device for AT&T. Pricing and availability were not revealed.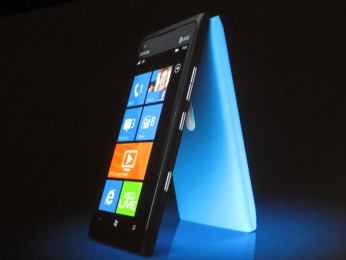 Nokia has promised us the first Windows Phone with 4G LTE, and it will be exclusive to AT&T. Tune it for details as they unfold!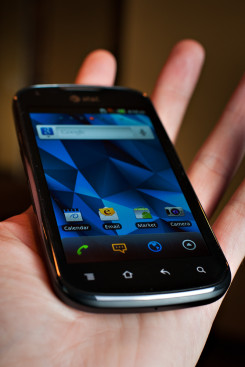 Pantech was one of a slew of companies that outed new Long Term Evolution 4G gear for AT&T today. The Pantech Burst is a nice little $50 LTE 4G smartphone.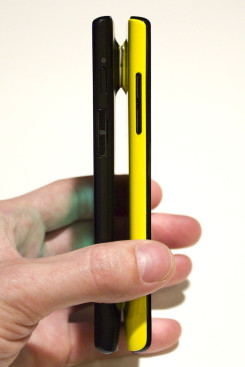 We spent a few moments with the new world's thinnest phone, the Huawei P1 S. Although it's a global announcement, an LTE/CDMA version is promised, practically assuring a US release. Read on for our impressions.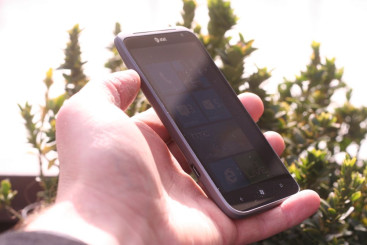 HTC dropped a Windows Phone-shaped bomb on AT&T today. The Titan II packs Long Term Evolution 4G and a 16-megapixel camera. Here are our first impressions.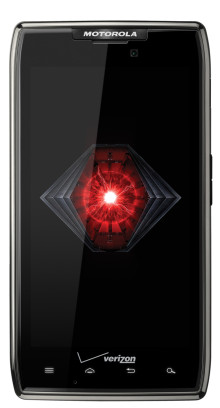 Motorola and Verizon today announced the Droid RAZR MAXX, a new flagship Droid RAZR phone. The MAXX boasts a massive 3300 mAh battery that can sustain 21 straight hours of talk time, yet measures only 8.9 mm thick (compared to the Droid RAZR's 7.1 mm.) The display measures 4.3 inches and uses Super AMOLED Advanced technology, like the Droid RAZR. The processor is 1.2 GHz dual-core and LTE data is included. The camera is 8-megapixel. It also contains 32 GB of internal memory. The MAXX will come to market "in the coming weeks" for $300 with two-year contract.
Nokia CEO Stephen Elop today said that the company is going to launch its first Long Term Evolution 4G Windows Phone device in the U.S. market with AT&T. The New York Times earlier reported that Nokia would unveil the Lumia 900. Nokia has a separate press conference scheduled for Monday afternoon during CES in Las Vegas. It is expected to show the Lumia 900 at that time.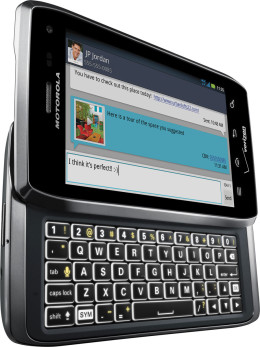 Verizon Wireless today announced the Motorola Droid 4, the fourth-generation Android device that has a 4-inch qHD display and support for Verizon Wireless's Long Term Evolution 4G network. The Droid 4 is a sideways slider that has a full QWERTY keyboard and a dual-core 1.2GHz processor. The Droid 4 also includes a water-repellant coating; 16GB of on-board memory; an 8-megapixel camera with 1080p HD video capture and Mirror Mode to display images and video on an HDTV; and compatibility with Motorola's Lapdock accessories. It runs Android 2.3.5 Gingerbread, and will be updated to Android 4.0 Ice Cream Sandwich. The Motorola Droid 4 will be available in the coming weeks. Pricing wasn't disclosed.
AT&T, Microsoft, and HTC today announced the Titan II, a new Windows Phone device that has Long Term Evolution on board. The Titan II has a 4.7-inch display, dual-core 1.5GHz processors, a 16-megapixel main camera, and a 1.3-megapixel user-facing camera. It has dual-LED flashes and can record video in 720p HD. The device will become available later this year.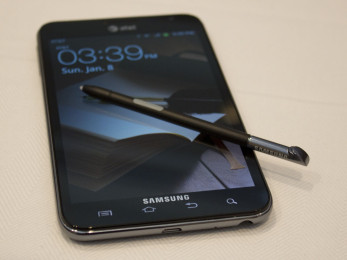 AT&T revealed that it will sell Samsung's monstrously large Galaxy Note smartphone/tablet. With its 5.3-inch display, the Note defies categorization.
AT&T today announced six new LTE phones, some with record-breaking high-resolution cameras.
Sony Ericsson Xperia Ion, an Android phone with a 12-megapixel camera with Sony Exmor R sensor and 4.7-inch full HD display. A front camera also supports 720p capture. It also sports HDMI-out and is PlayStation Certified.
HTC Titan II, with a 16-megapixel camera and a 4.7-inch Super-LCD display. Powered by a Qualcomm 1.5 GHz Snapdragon S2 processor.
Samsung Galaxy S II Skyrocket HD, with a full HD display measuring 4.65 inches, powered by a 1.5 GHz dual-core processor.
Samsung Galaxy Note, with a huge 5.3-inch display that borders on tablet size. A stylus is included, but not required. 1.5 GHz dual-core processor.
Samsung Exhilarate, an affordable LTE smartphone with a 4-inch Super AMOLED display and made from 80 percent recycled post-consumer materials.
Pantech Burst, with 4-inch Super AMOLED display and Android.
The last two devices will be available for less than $50 each.
Verizon Wireless today announced the ZTE JetPack, a new mobile hotspot that will work on Verizon's CDMA/LTE networks in the U.S., as well as the GSM/HSPA networks in other countries. The JetPack can reach download speeds between 5 - 12Mbps and upload speeds between 2 and 5Mbps over LTE in the U.S. and can roam in 205 countries around the world. It includes support for up to 10 Wi-Fi devices and has an OLED display that helps users monitor the device's status. It supports most devices that have Wi-Fi on board. The JetPack will become available in the coming weeks.
AT&T today announced AppCenter, a new application store that is intended to help distribute HTML5-based applications to Android and other phones. The AppCenter will be accessible from a number of phones, and can link to third-party application stores, such as the Android Market. AT&T hopes developers will use its new APIs to increase the availability of HTML5-based apps.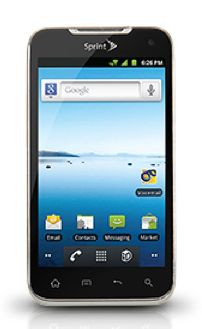 Sprint today provided a few details about the LG Viper, an upcoming Android smartphone that will be one of the first to use Sprint's forthcoming Long Term Evolution network. The LG Viper has Android 2.3 Gingerbread, a 4.0-inch WVGA touchscreen, 1.2GHz dual-core processor, a primary 5.0-megapixel camera and front-facing VGA camera, and Near Field Communication and Google Wallet. Sprint didn't say when the phone would launch, but its LTE network is set to go live before the middle of 2012.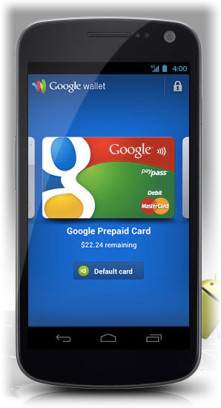 Sprint has published a web site talking up its forthcoming Long Term Evolution 4G network. As part of the site, it revealed that it will sell the Samsung Galaxy Nexus device with LTE support. Sprint's LTE network is expected to go live in a handful of markets before the middle of 2012.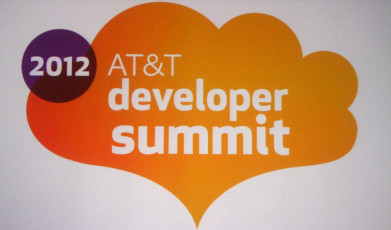 AT&T is hosting a summit for developers and will be sharing some big news about phones to come later this year. Phone Scoop is liveblogging the whole event for your entertainment right here!
Corning today announced Gorilla Glass 2, a second-generation of its display protection material. Gorilla Glass 2 is 20% thinner than the original Gorilla Glass, while maintaining the same level of resistance to damage and scratches. The new version of Gorilla Glass will allow device makers to develop even thinner products that have brighter screens and improved touch sensitivity. Corning said that Gorilla Glass 2 is in the final stages of pre-production testing and that devices using Gorilla Glass 2 will be announced in the months to come.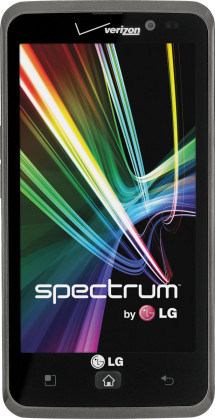 LG today announced the Spectrum for Verizon, following in the footsteps of the Revolution announced at this time last year. The Spectrum sports 4G LTE and a 4.5-inch true HD IPS display, like the Nitro for AT&T. It also sports a Qualcomm 1.5 GHz dual-core processor, 8-megapixel main camera, and 1.3-megapixel front camera. Other notable features include a Corning Gorilla Glass front, 16 GB included memory card, DLNA wireless video streaming, and HDMI output via MHL. The Spectrum will be available January 19th for $200 with 2-year contract.
The SD Association today announced a new standard for portable memory cards that adds wireless LAN (Wi-Fi) to the cards. Wireless LAN SD cards will support the IEEE 802.11a/b/g/n wireless standard, as well as the SD association's full size SD/SDHC/SDXC and microSD/SDHC/SDXC memory cards. The SD Association imagines that consumers will be able to use Wi-Fi equipped memory cards in myriad consumer electronics devices, including cameras and other gear, to upload and download content such as images and video automatically via Wi-Fi without the need to plug in wires or connectors. The Wireless LAN SD memory card standard has two interface types: a Web interface and a home network interface. The web mode supports upload and peer-to-peer sharing while the home network supports uploading and home network communications. The SD Association didn't say when it expects Wireless LAN SD cards to reach the market.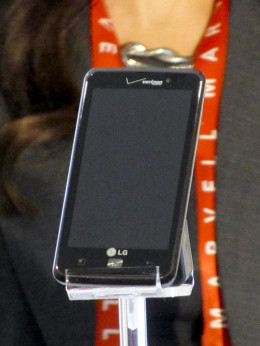 We're live at the LG's press conference at CES.
MetroPCS today announced the addition of the LG Connect 4G to its smartphone lineup. The LG Connect 4G can access MetroPCS's Long Term Evolution 4G network and includes a 4.0-inch Nova display with Gorilla Glass and a dual-core 1.2GHz processor. It has a 5-megapixel main camera with a flash, and 720p HD video capture, as well as a user-facing camera for video chats. The Connect 4G also includes Dolby Mobile for enhanced sound. The Connect 4G will be available from MetroPCS within the coming month, though pricing was not disclosed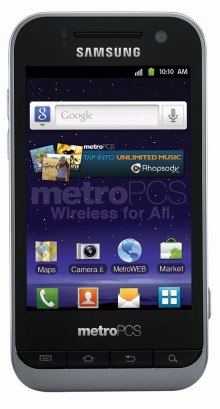 MetroPCS today announced the Samsung Galaxy Attain 4G, a new Android smartphone that supports MetroPCS's Long Term Evolution 4G network. The Attain 4G runs Android 2.3 Gingerbread, has a 3.5-inch display, and is powered by a 1GHz processor. The Attain 4G has a 3.2-megapixel main camera with LED flash and a 1.3-megapixel user-facing camera with Google Talk video chat software. The Attain 4G will cost $199.99 after $50 rebate, and will be available from MetroPCS stores and MetroPCS's web site in the next few weeks. Voice, messaging, and data plans start at $50 per month.
MicroUSB ports with support for the USB 3.0 spec will be added to smartphones and tablets by the end of 2012, said Rahman Ismail, chief technology officer of the USB Implementers Forum. Speaking at the Consumer Electronics Show in Las Vegas, Rahman said USB 3.0 will allow for faster charging and faster data transfer to mobile devices, though it won't support the same high speeds available to laptops with USB 3.0. Rahman estimated data speeds will be about 100Mbps second on mobile devices. Smartphones and tablets equipped with microUSB 3.0 ports will be backward compatible with previous USB versions. No smartphone or tablet manufacturers have yet committed to adding USB 3.0 to their devices.
Research In Motion today provided updates to a handful of its mobile applications in conjunction with the release of BlackBerry OS 7.1. BlackBerry Messenger version 6.1 has moved out of beta and is available to all users. BBM 6.1 adds support for BlackBerry Tag, which lets BlackBerry users exchange contact data by tapping their near-field communications-equipped BlackBerries together. It also adds more control over customization of individual messages and user profiles. The BlackBerry Travel application has been updated to include support for local deals on transportation and hotel accommodations, and an automatic trip scanning feature can pull user trip details into the app. Last, RIM updated BlackBerry Traffic to include turn-by-turn voice guidance. These app updates are available in BlackBerry App World.
Research In Motion today took the wraps off a new version of its BlackBerry operating system. BlackBerry 7.1 adds a range of new features to RIM's smartphone platform, including a native mobile hotspot client. With the mobile hotspot feature, BlackBerries will be able to share their internet connection via Wi-Fi with up to five other devices. BlackBerry 7 also bolsters the functionality of Universal Search with new auto-complete software and Bing results. Other new features include BlackBerry Tag, for sharing contact details via NFC; carrier-based Wi-Fi calling (if supported by network); it brings an FM radio to the BlackBerry Curves 9360 and 9380; and special offers, coupons, and discounts from nearby vendors have been added to the BlackBerry Maps application. RIM said that carriers around the world will begin to roll out BlackBerry 7.1 starting today, though U.S. carriers have not announced any such plans of as yet.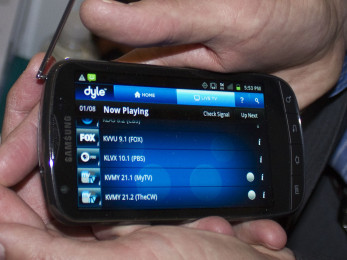 The folks from MCV are at CES showing off their Dyle mobile TV service running on an unannounced Samsung phone for MetroPCS. We checked it out and learned a few things about how Dyle will work and what content will be available.
Official Samsung posters on display at the CES event show the device with an AT&T logo, seemingly confirming that the phone/tablet device is coming to the carrier. An official announcement is expected on Monday.
An advertisement briefly appeared on CNet's web site today announcing a version of the Samsung Galaxy Nexus with LTE for Sprint's network. The ad, which has since been pulled, revealed that the Sprint version of the Galaxy Nexus has a 1.5GHz processor, rather than the 1.2GHz processor on the global and Verizon variants. Other specs appear to be the same across versions. The mistakenly run ad showed up shortly after Sprint CEO Dan Hesse announced the company's first LTE markets, which will go live by June.
Qualcomm today announced that the SnapDragon GameCommand application will become available in the Android Market on January 10. GameCommand is a tool that Android device owners can use to browse through and search for games that have been optimized for Qualcomm's SnapDragon-based phones and tablets. The service will also offer exclusive titles. It is meant mirror the TegraZone service offered by Nvidia, which also supplies chips for Android devices.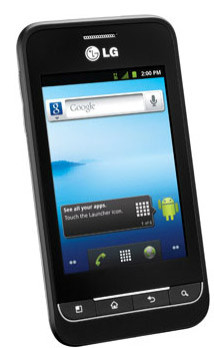 LG has revealed details of the LG Optimus 2 on its web site. This follow-up device runs Android 2.3 Gingerbread and features a 3.2-inch touch display with 320 x 480 pixels. The Optimus 2 is powered by an 800MHz processor and supports CDMA EVDO Rev. A networks in the 800/1900MHz bands. Other features include a 3.2-megapixel camera with autofocus and video capture; Bluetooth 3.0+EDR, GPS, and Wi-Fi; and support for microSD cards up to 32GB. LG didn't say which network will offer the Optimus 2, but its spectrum support earmarks it for a U.S. CDMA carrier. The Optimus 2 appears on the Alltel and CellCom web sites. Cellcom is selling it for $0.95 with a new two-year contract.