Sprint Announces LG Viper with LTE
Article Comments 1
Jan 9, 2012, 12:54 PM by Eric M. Zeman
updated Mar 5, 2012, 4:54 PM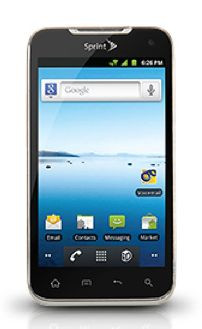 Sprint today provided a few details about the LG Viper, an upcoming Android smartphone that will be one of the first to use Sprint's forthcoming Long Term Evolution network. The LG Viper has Android 2.3 Gingerbread, a 4.0-inch WVGA touchscreen, 1.2GHz dual-core processor, a primary 5.0-megapixel camera and front-facing VGA camera, and Near Field Communication and Google Wallet. Sprint didn't say when the phone would launch, but its LTE network is set to go live before the middle of 2012.
Advertisements article continues below...
I'm More Interested in the new Sierra Wireless Hotspot
...as my Overdrive contract is soon to be fulfilled & I'll be ready to upgrade to this. Helps that I'm in one of the first LTE markets too.