All Liveblogs AT&T Samsung LG more...
The Galaxy Attain is the result of trying to make a 4G LTE phone really affordable, for a prepaid carrier like MetroPCS. It's a cute little phone, with that blazing fast LTE inside. See how it stacks up in our hands-on.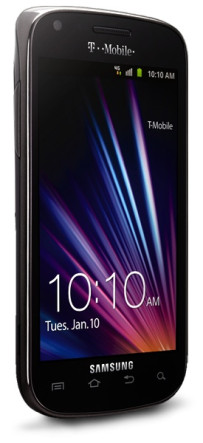 T-Mobile today announced a new 4G Galaxy-series phone from Samsung. The Blaze sports HSPA+ 42 Mbps data, a Qualcomm Snapdragon S3 dual-core processor at 1.5 GHz, and a Super AMOLED screen. It will be available "in the first half of this year." Further details will be announced closer to launch.
All of the Long Term Evolution 4G devices released by Sprint this year will use only its 1900MHz spectrum, said Sprint spokesperson David Owen in an interview with Phone Scoop. Right now, Sprint doesn't have access to Clearwire's spectrum nor LightSquared's spectrum for LTE services, so it will repurpose its 1900MHz spectrum assets to handle both its current CDMA voice/data network and future LTE data network. Sprint plans to launch the LTE network, Samsung Galaxy Nexus, and LG Viper at approximately the same time, but couldn't commit to a specific date. Sprint believes its LTE roll-out will be complete by the end of 2013, though Owen wouldn't say how Clearwire and LightSquared's spectrum and LTE networks will play a role in that final 4G picture. Clearwire will not, however, expand its WiMax network beyond what it already covers and will eventually transition to LTE. Owen said that Sprint's goal is to offer smartphones and mobile hotspots that provide good battery life and fast internet speeds, no matter what network technology is being used. The new tri-network (CDMA, WiMAX, LTE) mobile hotspot offers that for data-hungry customers. Owen said that tri-network phones are cost prohibitive, so it will offer CDMA/WiMax and CDMA/LTE devices at the same time as it completes its transition from WiMax to LTE 4G networking technologies.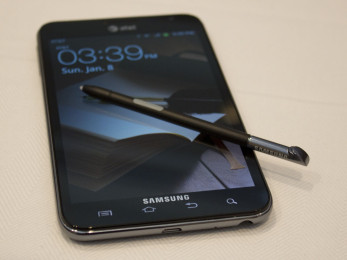 AT&T revealed that it will sell Samsung's monstrously large Galaxy Note smartphone/tablet. With its 5.3-inch display, the Note defies categorization.
AT&T today announced six new LTE phones, some with record-breaking high-resolution cameras.
Sony Ericsson Xperia Ion, an Android phone with a 12-megapixel camera with Sony Exmor R sensor and 4.7-inch full HD display. A front camera also supports 720p capture. It also sports HDMI-out and is PlayStation Certified.
HTC Titan II, with a 16-megapixel camera and a 4.7-inch Super-LCD display. Powered by a Qualcomm 1.5 GHz Snapdragon S2 processor.
Samsung Galaxy S II Skyrocket HD, with a full HD display measuring 4.65 inches, powered by a 1.5 GHz dual-core processor.
Samsung Galaxy Note, with a huge 5.3-inch display that borders on tablet size. A stylus is included, but not required. 1.5 GHz dual-core processor.
Samsung Exhilarate, an affordable LTE smartphone with a 4-inch Super AMOLED display and made from 80 percent recycled post-consumer materials.
Pantech Burst, with 4-inch Super AMOLED display and Android.
The last two devices will be available for less than $50 each.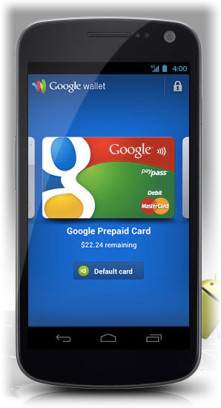 Sprint has published a web site talking up its forthcoming Long Term Evolution 4G network. As part of the site, it revealed that it will sell the Samsung Galaxy Nexus device with LTE support. Sprint's LTE network is expected to go live in a handful of markets before the middle of 2012.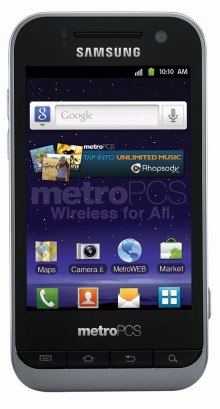 MetroPCS today announced the Samsung Galaxy Attain 4G, a new Android smartphone that supports MetroPCS's Long Term Evolution 4G network. The Attain 4G runs Android 2.3 Gingerbread, has a 3.5-inch display, and is powered by a 1GHz processor. The Attain 4G has a 3.2-megapixel main camera with LED flash and a 1.3-megapixel user-facing camera with Google Talk video chat software. The Attain 4G will cost $199.99 after $50 rebate, and will be available from MetroPCS stores and MetroPCS's web site in the next few weeks. Voice, messaging, and data plans start at $50 per month.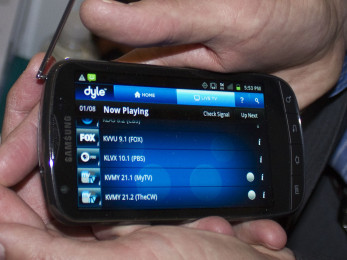 The folks from MCV are at CES showing off their Dyle mobile TV service running on an unannounced Samsung phone for MetroPCS. We checked it out and learned a few things about how Dyle will work and what content will be available.
Official Samsung posters on display at the CES event show the device with an AT&T logo, seemingly confirming that the phone/tablet device is coming to the carrier. An official announcement is expected on Monday.
An advertisement briefly appeared on CNet's web site today announcing a version of the Samsung Galaxy Nexus with LTE for Sprint's network. The ad, which has since been pulled, revealed that the Sprint version of the Galaxy Nexus has a 1.5GHz processor, rather than the 1.2GHz processor on the global and Verizon variants. Other specs appear to be the same across versions. The mistakenly run ad showed up shortly after Sprint CEO Dan Hesse announced the company's first LTE markets, which will go live by June.