Everything 5G
All Verizon AT&T Samsung T-Mobile more... Discuss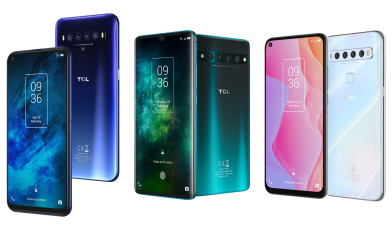 TCL has announced select launch details for its first proper lineup of TCL-branded phones: the TCL 10 5G, 10 Pro, and 10L. The 10 5G will come to a "major" US carrier "later this year". Pricing of the 5G model in the US is yet to be determined, but it will sell for €399 overseas. Both the TCL 10 Pro and 10L will be available unlocked in the US in May, for $449 and $249, respectively. The 10 5G has a 6.53-inch full-HD LCD display, Qualcomm Snapdragon 765 chipset, 6 GB of RAM, four rear cameras, memory card slot, and a 4,500 mAh battery. The 10 Pro has similar specs except it has a 6.47-inch curved AMOLED display, an in-display fingerprint reader, and a Snapdragon 675 chipset. The affordable 10L has specs similar to the 10 5G except for a Snapdragon 665 chipset and a 4,000 mAh battery. We published additional details and a hands-on report in January.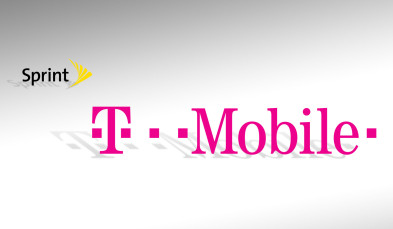 T-Mobile has officially completed its merger with Sprint. For the moment, the merger has little effect on customers, but "Sprint" lives only as a brand of T-Mobile, not a separate company. As of today, Sprint is no longer trading under its own symbol on the stock exchange. Current Sprint customers can keep their plans for the near future. As a condition of regulatory approval, T-Mobile has committed to not raise prices for three years. But over time, the Sprint brand will be replaced by T-Mobile. The companies have been making technical preparations for the merger since it was announced. Most new phones introduced by Sprint and T-Mobile in the past year are capable of accessing both networks, ensuring a smoother transition. The companies have already announced expanded roaming for Sprint customers on the T-Mobile network, for Sprint customers with those newer phones. While all major US wireless carriers are deploying 5G in both sub-6 GHz and mmWave radio frequencies, the new T-Mobile will have the key advantage of access to mid-band frequencies in the form of Sprint's unique band 41 (2.5 GHz). 5G in this band can offer a unique balance between high speeds (like mmWave) as well as broad coverage (like other sub-6 bands). The company claims that combining the two networks into one will allow the company to offer "14 times more capacity in the next six years than T-Mobile alone has today", "average 5G speeds up to eight times faster than current LTE in just a few years", and "$43 billion in synergies for all shareholders", mostly from "reducing redundant cell sites and rapidly deploying spectrum and other technologies more efficiently." The new company announced plans to invest "$40 billion into its network, business and more over the next three years." The company also announced that Mike Sievert will replace John Legere as T-Mobile CEO effective today, one month earlier than previously announced.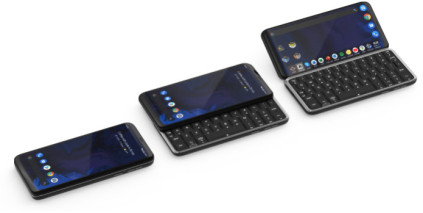 Planet Computers, known for its pocketable phones with "full" laptop-style keyboards, has revealed a new model — the Astro Slide — with a unique slide-and-tilt mechanism they call "RockUp". While the company's past models had a standard clamshell hinge that hid the main screen when closed, the main screen on the Astro Slide is always accessible, making it usable like a standard smartphone when closed. When slid open, the large backlit keyboard is available, and the screen can be tilted at an angle like a tiny laptop. The device has 6.53-inch display, MediaTek Dimensity 1000 chipset, 5G (sub-6), 4,000 mAh battery, and a 48-megapixel camera. It also has Android 10, two USB-C ports, a fingerprint reader, NFC, and wireless charging. The device is being crowdfunded on Indiegogo, with a starting price of $491 and an estimated ship date of March 2021.
Samsung has slashed the price of its flagship Galaxy S20 5G and Galaxy S20+ phones by $200 at retailers like Amazon and Best Buy, bringing the base configuration of the unlocked phones down to $800 and $1,000, respectively. The top-end Galaxy S20 Ultra is not currently being discounted. The S20 series of phones were just released on March 6th. The unlocked versions now being discounted are compatible with the 4G and 5G networks of major US carriers. The smaller S20 only supports sub-6 GHz 5G, but the larger S20+ supports both sub-6 5G and faster mmWave 5G networks.
T-Mobile is launching its cheaper T-Mobile Connect plans starting this Wednesday, March 25th, instead of waiting until its merger with Sprint closes, as originally planned. There are two plan options: $15/month (plus tax) for 2 GB of high-speed phone data, or $25/month for 5 GB of high-speed phone data. Both plans include unlimited talk and text, and include access to 5G with a compatible 5G phone. T-Mobile has also promised to automatically add a 1/2 GB of monthly data to each plan, each year for the next five years. The company also introduced new special offers for Metro customers to help them stay connected during the current pandemic. For the next two months, Metro is offering a $15 plan, half the price of the current most affordable plan. For 60 days after customers activate, it's $15/month for unlimited talk and text plus 2 GB of high-speed phone data. Also, new and current Metro customers with any voice line can also get a free 8" tablet with a new $15/month unlimited tablet data plan. Finally, Metro is offering half-off its dedicated mobile hotspot devices, and the $35/month hotspot data plan will include 20 GB — double the normal monthly data — for the next 60 days.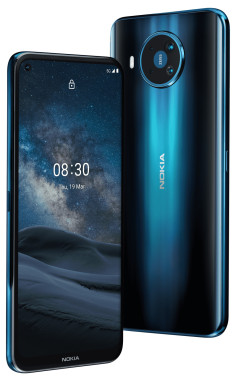 HMD Global today announced the Nokia 8.3 5G, the company's first 5G phone. HMD claims it supports more 5G networks than any other 5G phone to date, supporting sub-6 GHz 5G networks in 12 different frequency bands, including ones used in the US, such as bands 2, 5, 41, 66, and 71. The 8.3 5G supports both today's NSA (non-stand-alone) 5G networks, as well as forthcoming SA (stand-alone) 5G networks. It's powered by a Qualcomm Snapdragon 765G chipset paired with 6 or 8 GB of LPDDR4 RAM and 64 or 128 GB of storage. It has a 6.8-inch full-HD display with a corner hole-punch for the front camera, and a 4,500 mAh battery. Its rear camera array uses Zeiss lenses and includes a 64-megapixel main sensor, 12-megapixel wide camera, 2-megapixel macro camera, and a depth camera for portrait effects. The front camera is 24 megapixel. The Nokia 8.3 5G also has a side-mounted fingerprint reader, memory card slot, 3.5mm audio jack, USB-C, fast charging, and a dedicated Google Assistant button. It will ship globally this summer starting at 599 Euros (approx. 640 USD).
US carriers have revealed launch plans for the new LG V60 ThinQ 5G flagship-class phone. T-Mobile will offer it starting March 20th for $800, or $900 in a bundle with LG's Dual Screen accessory. T-Mobile is also offering a buy-one-get-one (BOGO) deal where customers with two or more lines can get a second V60 for free, if both phones are purchased on a 24-month payment plan. AT&T will start taking online orders for the V60 on Friday, March 20th. The phone will cost $900, which includes a free Dual Screen accessory from LG. AT&T is also offering a BOGO deal, but it requires a new line of service. Verizon's version will be slightly pricier and ship later, reflecting that its unique variant supports mmWave 5G, which requires extra components and engineering. (Versions for other US carriers only support sub-6 5G, which is generally slower but offers broader coverage.) Verizon brands mmWave 5G as "Ultra Wideband", which is why its unique variant will be called the LG V60 ThinQ 5G UW. Verizon will sell the phone for $950, with pre-orders starting March 26th. Like AT&T, Verizon is offering a BOGO deal for customers adding a new line, and Verizon customers purchasing a V60 are eligible for a free Dual Screen from LG.
With the launch today of the Samsung Galaxy S20+ and S20 Ultra, AT&T is now offering consumers access to its faster mmWave "5G+" network in parts of 35 cities. Before today, consumers could only access the company's sub-6 GHz 5G network, which offers broader coverage. The faster mmWave "5G+" network was previously restricted to business customers. To access "5G+", consumers will need to be on either the "Unlimited Extra" or "Unlimited Elite" plan. The Galaxy S20+ and S20 Ultra are the first phones for the US that can access both types of 5G networks. AT&T also announced plans to launch 5G service for customers of its Cricket prepaid brand, starting "soon" with the Samsung Galaxy S20+ on an unspecified "compatible plan".
AT&T today launched sub-6 GHz 5G in 22 new markets, bringing the company's total sub-6 5G coverage to 80 markets in the US. Sub-6 5G uses lower frequency bands than mmWave 5G, allowing sub-6 5G to offer broader coverage. This is the type of 5G that AT&T is currently offering to consumers. New markets launching today include Columbus, Denver, and Cincinnati, as well as: Albany, Ga.; Albany, N.Y.; Athens, Ga.; Beaverhead County, Mont.; Binghamton, N.Y.; Hamilton, Ohio; Lancaster, Pa.; Lincoln County, Mont.; Madera County, Calif.; Madison County, Va.; Mono County, Calif.; Provo, Utah; Raleigh County, W. Va; Ross County, Ohio; Santa Rosa, Calif.; Springfield, Ohio; State College, Pa.; Sussex County, N.J.; and Worcester, Mass. The company launched 5G in 37 new markets last month, including Atlantic City, Bakersfield, Boston, Dayton, Hartford, Kansas City, New Bedford, New Haven, Portland, San Luis Obispo, Santa Barbara, Spokane, St. Louis, Wichita, and Wilmington. AT&T also offers mmWave 5G, which has only been available to business customers so far, but will launch for consumers on Unlimited Extra and Unlimited Elite plans starting March 6th. mmWave 5G offers higher speeds but limited coverage. AT&T calls this "5G+" and currently offers it in parts of 35 cities.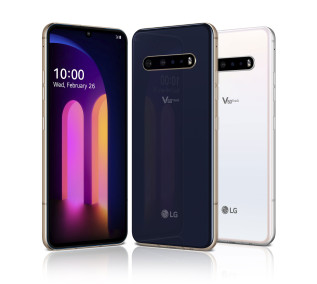 LG today announced the V60 ThinQ 5G with LG Dual Screen. Its specs are flagship-level, but not quite as top-end as past V-series phones. Verizon, AT&T, T-Mobile, and US Cellular will offer the V60 "in the coming weeks". As with the Samsung Galaxy S20, Verizon's version will supports both mmWave and sub-6 5G, while other versions will only support sub-6 5G (which offers better coverage but not the fastest 5G speeds.) The V60 will be packaged with LG's Dual Screen accessory, which adds a second display identical to phone's main display, connected to the phone with a 360-degree hinge, plus a 2.1-inch monochrome outer display. The V60's is powered by a Qualcomm Snapdragon 865 chipset, and features a 6.8-inch full-HD+ OLED display, 5,000 mAh battery, 8 GB of RAM, 128 GB storage, memory card slot, and Android 10. It also features two rear cameras plus a ToF depth camera. The main camera is 64 megapixel (f/1.8), while the wide-angle camera is 13 megapixel (f/1.9, 117º). It can capture 8K video, as well as 4K time-lapse or 60 fps video. It has stereo speakers and 4 microphones, plus an ASMR recording mode. The phone also features an in-display fingerprint reader, 32-bit Hi-Fi Quad DAC, Quick Charge 4+, IP68 water rating, NFC, Bluetooth 5.1, Wi-Fi 6, and USB-C (3.1). It will be available in blue or white. Specific launch dates and pricing will be announced by US carriers in coming weeks.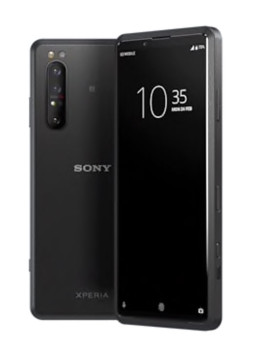 Sony has created a new lineup of phones designed specifically for professionals rather than consumers. The new Xperia Pro imagines a specific use case for 5G: broadcasting live video in the field. To that end, it has both mmWave 5G and an HDMI input for connecting to professional video cameras. Even though Sony Mobile has "de-emphasized" the US market in its general strategy, the Xperia Pro's specs list 5G frequency band support specific to US 5G networks: bands 2, 5, 66, 260, and 261. Sony has previously worked to have its flagship phones certified by Verizon, and the Xperia Pro fully supports Verizon's 5G and 4G network bands. The Xperia Pro has 5G mmWave antennas on all four sides for maximum mmWave connectivity. The Pro also has high-end video capture built in, including 4K HDR video at up to 60 fps, Optical SteadyShot, and SteadyShot with Intelligent Active Mode (5-axis stabilization). Otherwise, the Xperia Pro has specs that are nearly identical to the Xperia 1 II that was also announced today, except for more storage (512 GB) and no wireless charging. Release date and pricing are yet to be announced.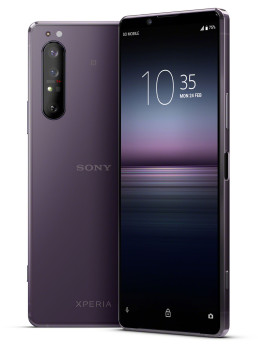 Sony has updated its Xperia 1 flagship phone with the new Xperia 1 II (mark two). Compared to last year's Xperia 1, the new model for 2020 adds sub-6 5G, wireless charging, and a 3.5mm audio jack. It's also the first Sony phone with Zeiss optics, which were previously exclusive to Nokia-brand phones. The Xperia 1 II has triple rear cameras — standard (f/1.7, 82º), wide (124º), and telephoto (34º) — all of which are 12 megapixel. It also has a unique auto-focus system that focuses up to 60 times per second. Its 6.5-inch OLED display sports 4K resolution (3840 x 1644 pixels) and HDR. It's powered by a Qualcomm Snapdragon 865 chipset with 8 GB of RAM. It also has 256 GB of storage, a 4,000 mAh battery, USB-PD fast charging, NFC, Bluetooth 5.1, and IP68 water resistance. Currently, Sony has only announced a version with support for European 5G networks, although it has 4G LTE support in most of the bands used by US networks.
Google is expanding the list of phones supported by its Stadia game-streaming service on February 20th. Initially supported only on its own Pixel phones, Stadia will support Samsung flagship Galaxy S and Note series phones (S8 and newer), as well as gaming phones from Razer and Asus (ROG Phone and ROG Phone II). For a controller, gamers can either connect a Stadia controller via USB, or third-party controllers via Bluetooth. Stadia competes with Microsoft's xCloud and Nvidia's GeForce Now. Like those other game-streaming services, Stadia runs full console-quality games on powerful servers in the cloud, streaming video of the rendered graphics to the user's device. Such services benefit from the higher data rates and lower latency of 5G networks. Forthcoming 5G SA networks will further reduce latency and improve data rates.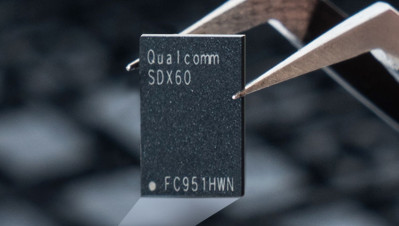 Qualcomm today announced its third-generation 5G modem, the Snapdragon X60. The chip supports new types of 5G carrier aggregation compared to the X55 it replaces, including across TDD and FDD bands, and across mmWave and sub-6 bands. These new aggregation options will enable more carriers to offer faster 5G data speeds, including doubling potential sub-6 peak speeds. The chip also supports native voice calls over 5G (VoNR). Support for VoNR and the new aggregation options will help carriers transition from 5G NSA (non-stand-alone) to more advanced 5G SA (stand-alone) networks. The X60 is made using a cutting-edge 5nm manufacturing process, producing a smaller, more power-efficient modem chip. The X60 will sample to device makers this quarter. Alongside the X60, Qualcomm is also introducing a new mmWave antenna module (QTM535) that's narrower than the company's existing antenna modules, enabling slimmer phones that support mmWave 5G.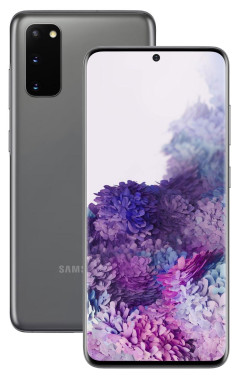 Verizon will offer a special version of the smaller Samsung Galaxy S20 5G that supports both mmWave and sub-6 GHz flavors of 5G in the second quarter. The larger S20+ and S20 Ultra support both types of 5G, and Verizon will sell those models starting March 6th. But the standard S20 for the US only supports sub-6 5G, which Verizon won't launch until later this year. Verizon's special version will support its current (mmWave) 5G network as well its upcoming sub-6 5G network. Although the special version will launch later and include extra components to support mmWave, it will be the same price as the standard version: $1,000.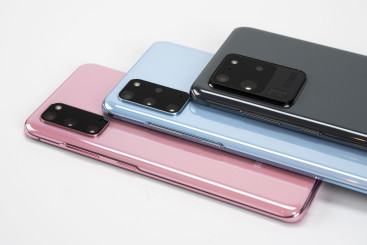 Samsung's new flagship Galaxy S phones for 2020 are somewhat predictable in appearance and features, and they've leaked like crazy, but there are a few surprises. There's no smaller, more affordable model like last year's S10e, nor is there a separate 5G model. They're all large and expensive, and they all have 5G. A new top-end option has been introduced beyond the "plus" model: the S20 Ultra. The Ultra seems to be stepping on the toes of Samsung's Note series, offering a huge screen and everything-but-the-kitchen-sink feature list for people willing to pay a premium. All three models have an all-new camera system with some new tricks. How well do the few features work? How do the phones feel in person? We have your hands-on report right here.
Samsung today announced its new flagship phones for 2020: the Galaxy S20, Galaxy S20+, and Galaxy S20 Ultra. In the US, all three models support 5G and are powered by Qualcomm's newest top-end Snapdragon 865 chipset paired with 12 GB of LPDDR5 RAM. The base model S20 supports sub-6 GHz 5G; the S20+, S20 Ultra, (and a special version of the S20 for Verizon) are the first phones in the US to support both sub-6 and mmWave flavors of 5G in one phone. The S20 series also supports DSS and SA 5G networks, technologies US carriers are moving quickly to deploy. Compared to last year's S10 and S10+, the S20 and S20+ are a bit taller, allowing larger batteries and slightly larger QHD+ displays. The new Ultra model is larger still, sporting Samsung's largest phone display yet at 6.9 inches diagonal. The cheapest S20 model costs $1,000, while the S20 Ultra starts at $1,400. All three have an all-new triple-camera system on the back (with standard, wide, and telephoto cameras), 120 Hz display refresh, and 8K video capture. The phones can capture 33-megapixel stills while recording 8K video and can upload 8K video to YouTube. The camera app also has improved night and Super Steady modes, as well as a new Night Hyperlapse mode, and a new "Single Take" mode that captures a variety of still and video clips at once and uses AI to suggest several best output options. The design of the S20 series is roughly similar to the S10 series, and carries forward most of the same features, such as a curved-edge display, curved glass on both sides, in-display fingerprint reader, Wireless Power Share, wireless and wired fast charging (25W fast charger included), Samsung Pay, and a memory card slot. The new S20 phones do not have a 3.5mm headphone jack, but wired (USB-C) earbuds are included. A "Space Zoom" feature offers 10x digital zoom using new AI algorithms. Google Duo video calling has been integrated into Samsung's phone app, and — exclusive to 5G Samsung Galaxy phones — supports full-HD resolution.
Galaxy S20: 6.2-inch display, 4,000 mAh battery, 128 GB of storage, 12 megapixel main camera (f/1.8, 79º), 12 megapixel wide camera (f/2.2, 120º), 64 megapixel telephoto and 8K video camera (f/2.0, 76º, 3x zoom via crop). 10 megapixel selfie camera. Available in Cosmic Gray, Cloud Blue, and Cloud Pink for $1,000. The Verizon version will also support mmWave 5G, but doesn't ship until Q2.
Galaxy S20+: 6.7-inch display, 4,500 mAh battery, 128 or 512 GB of storage. The same cameras as the S20, plus a ToF depth camera. Both sub-6 and mmWave 5G. Available in Cosmic Gray, Cloud Blue, and Cosmic Black starting at $1,200.
Galaxy S20 Ultra: 6.9-inch display, 5,000 mAh battery, 128 or 512 GB of storage, and the option for up to 16 GB of RAM. The same wide-angle camera as the other models, but upgraded main and tele cameras: The main camera sports 108 megapixels (f/1.8, 79º), using 9-to-1 pixel binning to produce high-quality 12 megapixel images by default. It also handles 8K video. The unique telephoto camera (48 megapixel, 24º, f/3.5) accomplishes a 10x optical zoom using a "folded" design with a prism to arrange most of the necessary lenses sideways. Supports 45W fast charging. Available in Cosmic Gray and Cosmic Black starting at $1,400.
The Samsung Galaxy S20 series will be available from most major US carriers and retailers, as well as unlocked, starting March 6th. Pre-orders start February 21st. Pre-orders include a credit with Samsung: $100 credit toward a Samsung product with a pre-order of the S20, $150 credit with the S20+, or $200 with the S20 Ultra. The $150 credit for pre-ordering an S20+ is enough to cover the cost of the new Galaxy Buds+, new Bluetooth true wireless stereo earbuds that have 11 hours of battery life
before
needing the included charging case.
AT&T is launching sub-6 GHz 5G service for consumers in 13 new markets this week. In California, the new markets are Bakersfield, San Luis Obispo, Santa Barbara, Oxnard, and Modesto. In Massachusetts, Boston and Bedford are getting 5G this week. The remaining markets are Liberty, GA; Wichita, KS; Frederick, MD; St. Louis, MO; Atlantic City, NJ; and Dayton, OH. With these new launches, AT&T's 5G network for consumers will cover 50 million people across 32 markets. AT&T says it remains on track to offer the service nationwide by the middle of 2020. Separately, AT&T's "5G+" service for businesses is now available in parts of 35 cities across the US. AT&T's "5G+" service uses new mmWave frequencies, which offer high speeds but limited coverage. AT&T's "5G" service for consumers uses more traditional cellular frequencies below 6 GHz (specifically, band 5 at 850 MHz), offering better coverage than mmWave, and speeds that are faster than 4G but not as fast as mmWave 5G. The only phone currently offered by AT&T that supports its consumer 5G network is the Samsung Galaxy Note10+ 5G.
Two interesting new approvals for unannounced Samsung phones appeared on the FCC web site this week. The limited info available in the FCC filings indicate that they are flagship-level phones, which will presumably be announced at next month's Unpacked event in San Francisco. One model appears to be a new foldable, while the other is a 5G model in the flagship Galaxy S series that will replace the current S10 series. The SM-F700 is the foldable, as indicated by the model number as well as text in the approval that says the phone is "capable of operating in folded closed and unfolded open configurations". (The Galaxy Fold had model number SM-F900.) The only variant approved by the FCC so far does not appear to be US-specific, although it does support 4G LTE in bands 2, 4, 5, 12, 13, 25, 26, 29, 30, 41, and 66. It does not include any 5G in any US frequency bands. Rumors suggest this model may be called the "Galaxy Z Flip". The other model just approved is the SM-G981U. The model number suggests that this is a US-specific variant of a new Galaxy S-series flagship phone, but not a top-end "plus" model. (The Galaxy S10+ had model number SM-G975.) It supports 5G, but only in sub-6 GHz bands, not mmWave (which is faster but has limited coverage). It supports 5G NR in bands 2, 5, 41, 66, and 71; and 4G LTE in bands 2, 4, 5, 7, 12, 13, 14, 25, 26, 29, 30, 38, 41, 46, 48, 66, and 71. It also includes CDMA for Sprint's network. That translates to excellent support for all 4G and sub-6 GHz 5G networks launched or announced in the US to date. The SM-G981 also supports NFC, MST (Samsung Pay), and two-way wireless charging, according to the FCC docs. Rumors suggest this model may be called the "Galaxy S20 5G".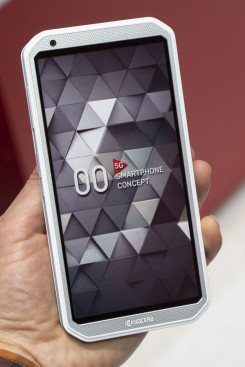 Kyocera is at CES this year showing off mock-ups of 5G devices under development, including their next rugged smartphone for the US, which will have 5G. Kyocera's Product Planning Manager Curtis Wick confirmed to Phone Scoop that the company is still actively developing rugged smartphones for the US market, similar to the DuraForce Pro 2 that is currently offered by AT&T and Verizon. The mock-up shown at CES is not a functional prototype, nor the final design. But it shows the direction the company is going with its designs.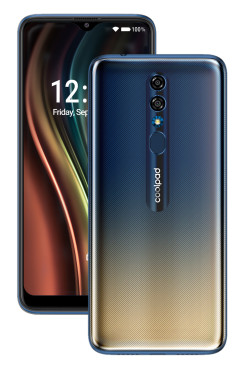 Coolpad's first 5G phone will be offered as an unlocked phone in the US with wide support for most US 5G networks. It will sell for under $400, making it the most affordable 5G phone to date in the US. It will be fully compatible with the current and planned sub-6 GHz 5G networks of AT&T, T-Mobile and Sprint, supporting 5G NR in frequency bands 2, 5, 12, 25, 41, 66, and 71. That is, by far, the largest number of US 5G bands supported in a single phone announced to date. (It won't support the faster mmWave 5G networks offered by Verizon, AT&T, and T-Mobile, although those networks offer limited coverage in only the densest area of major cities.) This new phone will feature a 6.53-inch Full-HD+ display with HDR10 and a small notch, Qualcomm Snapdragon 765 chip, 4 GB RAM, 64 GB storage, 4,000 mAh battery, and 18W fast charging. For cameras, it will have a 48 megapixel main, 8 megapixel wide, and a 16 megapixel front camera. It will also come with Android 10, 3.5mm headphone jack, THX-certified stereo speakers, and a memory card slot. A unique color gradient on the back fades from denim to sand. It will be available in the second quarter of 2020. The exact model name and additional details will be announced later.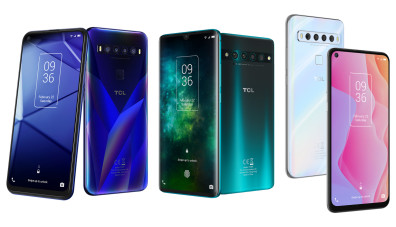 After "soft-launching" with the Plex phone last year, TCL is now previewing its first widely-available lineup of own-brand phones: the 10 series, all of which offer premium features for under $500. TCL officially announced very few details of the three phones, but shared more with Phone Scoop in a hands-on session. All three models offer four rear cameras. The TCL 10 5G offers sub-6 GHz 5G powered by the new Qualcomm Snapdragon 765 chip and an extra-large battery. It also has a large display with a "hole punch" for the selfie camera in the top-left corner. A fingerprint reader is located on the back. The 10 Pro has a premium design with a curved-edge AMOLED display, in-display fingerprint reader, matte glass back with reflective gradient effect, and metal frame. It will be available in black and green. The 10L (L for Lite) is similar in design to the 10 5G, but thinner and lighter. The 10L and 10 Pro will be available in the US unlocked for under $500 in the second quarter. TCL did not announce launch details for the 10 5G, but said it would also be priced starting under $500. Further details on the 10 series will be announced at the MWC trade show in late February. Read on for more details and our hands-on impressions.
Qualcomm and ZTE today announced that they have successfully tested a Voice over New Radio (VoNR) call. VoNR is essential for the rollout of 5G SA (stand-alone) networks. All current 5G networks are NSA (non-stand-alone), meaning they only work as an add-on to existing 4G networks. On a 5G NSA network, all voice calls happen over the 4G network. With VoNR, 5G SA networks will be able to handle voice calls and operate independently of 4G networks. 5G SA networks will also be more efficient and unlock additional benefits of 5G such as lower latency. The milestone announced today was achieved using ZTE's 5G NR base station and a 5G smartphone form factor test device from Qualcomm.
Verizon flipped the switch on 5G service in three new cities today: Cleveland, Columbus, and Hampton Roads, VA. This brings to 31 the number of cities where Verizon has launched its mmWave 5G service. Since early 2019, Verizon has promised to launch 5G in at least 30 cities by the end of the year. In Columbus, the launch includes the city's airport, Verizon's first airport deployment of 5G. In Cleveland, Verizon is launching 5G at both Progressive Field and FirstEnergy Stadium, the 15th NFL stadium to see Verizon 5G. Verizon launched 5G in Los Angeles and Miami earlier this month. Verizon's current 5G service uses mmWave frequency bands, which offer fast speeds but limited coverage. Verizon's lineup of phones with integrated 5G consists of the Samsung Galaxy Note10+ 5G, LG V50 ThinQ 5G, and Samsung Galaxy S10 5G.
Verizon today launched 5G in six new cities: Charlotte, Greensboro, Grand Rapids, Miami, Salt Lake City, and Spokane. Earlier this week, Verizon launched 5G in LA, Des Moines, Hoboken, and Memphis. This brings the company's 5G city count to 28. As with all of Verizon's 5G deployments to date, the new service uses high-frequency mmWave bands, which offer high speeds but limited coverage. In each city, 5G service is only available in the highest-density parts of town. For example, in Miami, 5G is available in "parts of Downtown Miami along Biscayne Blvd and near landmarks, such as: The Frost Museum, American Airlines Arena, Hard Rock Stadium, the surrounding area of Miami Gardens, and Fort Lauderdale-Hollywood International Airport." Verizon remains on track to offer 5G in at least 30 cities by the end of 2019.
Verizon has launched mmWave 5G in Los Angeles, its 19th city to get the service. Coverage includes "parts of" Downtown, Chinatown, Del Rey, and Venice. Verizon recently started publishing 5G coverage maps; the 5G map for LA will be published on Dec. 20th. Like other mmWave deployments, data speeds are quick, but coverage is limited to select high-density areas of each city. Verizon has indicated it will also offer 5G in lower frequency bands for greater 5G coverage, but has yet to announce specific plans on that front. Sprint, AT&T, and T-Mobile have already launched 5G with broader coverage using lower frequency bands. Verizon's mmWave 5G service is already available in New York City, Chicago, Houston, Phoenix, Dallas, Indianapolis, Denver, Washington DC, Boston, Detroit, Atlanta, Omaha, Minneapolis, St. Paul, Boise, Sioux Falls, Providence, and Panama City.
AT&T has finally launched 5G service for consumers as of today, using far-reaching low-band radio frequencies (band 5 / 850 MHz). As the company promised last month, the launch cities include Indianapolis, Pittsburgh, Providence, RI, Rochester, NY, and San Diego. However, AT&T managed to accelerate its schedule and launch five additional cities today: Los Angeles, San Francisco, San Jose, CA, Milwaukee, and Birmingham, AL. The company has released 5G coverage maps for all consumer launch cities. The only phone AT&T currently offers that supports the service is the Samsung Galaxy Note10+ 5G, which runs $1,300. This particular 5G service is distinct from the company's "5G+" service, which uses higher mmWave frequencies and is only available to business customers. mmWave frequencies offer higher data speeds but much more limited coverage. AT&T's phone lineup does not yet include any phones that can access 5G on both low-band and mmWave frequencies. Neither 5G service should be confused with "5Ge", which is merely AT&T's branding for the fastest type of 4G LTE. AT&T has also confirmed that its next 5G launch cities will include Boston, Bridgeport, CT, Buffalo, NY, Las Vegas, Louisville, KY, and New York City. The company promises "nationwide" 5G coverage by the middle of 2020.
The FCC this week announced that it plans to make up to $9 billion available to carriers to deploy 5G in rural areas where building new coverage wouldn't otherwise make economic sense. The money will be be allotted from the Universal Service Fund, which aims to bring communication services to everyone, a key function of the FCC. The new fund will utilize a reverse auction, and at least $1 billion is earmarked for deployments that support precision agriculture. Other details have yet to be finalized. The new fund replaces a similar initiative for rural 4G deployments, called Mobility Fund Phase II (MF-II). The FCC was in the middle of carrying out MF-II but abruptly canceled the program when its own tests found that carriers had overstated their own existing coverage. Accurate maps of existing coverage are critical to programs like MF-II — and the new 5G fund — that aim to fill in major coverage gaps.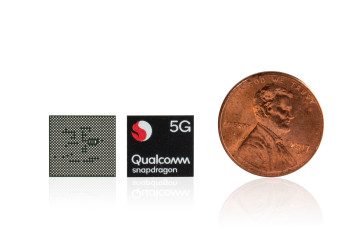 Qualcomm today revealed the full details of its first Snapdragon chip with an integrated 5G modem, the Snapdragon 765. As its model number suggests, it offers better performance than the company's 6-series chips that have previously been common to higher-end (but not "flagship") phones in the US. In the Snapdragon lineup, the 765 sits just below the new flagship Snapdragon 865 chipset, also announced today. Unlike the 865, the 765 combines all of the processing cores together with the 5G modem on a single chip. This offers a smaller, more power-efficient, and more affordable solution compared to the 865, while still offering high-end performance. Qualcomm expects the 765 to help accelerate the adoption of 5G beyond expensive flagship devices. The Snapdragon 765 uses the latest 7nm manufacturing process — the same as the 865 — for better power efficiency. The 765's integrated X52 5G modem supports download speeds up to 3.7 Gbps, (compared to 7.5 Gbps for the X55 in the Snapdragon 865,) but otherwise supports everything the company's top-end 5G modems do, including both mmWave and sub-6 GHz frequency bands, SA and NSA modes, TDD and FDD, Dynamic Spectrum Sharing (DSS), global 5G roaming, and support for multi-SIM. The chip includes a new fast charging technology designed to extend the number of charges before a phone's battery loses significant capacity. The 765 will also be available in a 765G variant with 20% better graphics performance, for gaming phones. The first phones powered by the Snapdragon 765 are expected to ship in the first quarter of 2020. Read on for additional details.
Qualcomm plans to introduce a 6-series Snapdragon chip with integrated 5G in the second half of 2020. The comment was made today by Qualcomm SVP and General Manager for Mobile Alex Katouzian during a Q&A session at Qualcomm's Snapdragon Summit in Hawaii.
Motorola President Sergio Buniac took the stage at Qualcomm's Snapdragon Summit today to announce that Motorola will deliver a phone in early 2020 powered by the Snapdragon 765 chip, as well as one powered by "Qualcomm's flagship platform", presumably the Snapdragon 865 chipset. Buniac also announced that one of the phones will support data speed in excess of 5 Gbps. Qualcomm revealed in a presentation today that the 765 will support data speeds up to 3.7 Gbps, so this seems to refer to the 865.
Verizon, Qualcomm, and Ericsson today performed a live demo of 5G operating in a sub-6 GHz frequency band using DSS (dynamic spectrum sharing) technology, enabling the use of band 5 (850 MHz) for both 4G LTE and 5G NR technologies simultaneously. To date, Verizon has launched 5G only in higher-frequency mmWave bands that offer high speeds but limited coverage. 5G in band 5 would offer the same coverage as 4G in band 5. Verizon has mentioned plans to launch 5G in sub-6 GHz bands, but released few details and made few promises. Today's demo implies potential plans to deploy 5G in band 5. AT&T has already announced that it will also use band 5 for its sub-6 GHz 5G deployment. Today's demo took place at Qualcomm's Snapdragon Summit in Hawaii.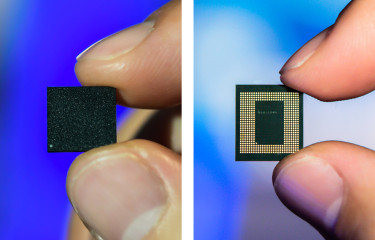 Qualcomm today revealed that its next two chipsets for high-end 5G phones will be called the Snapdragon 865 and Snapdragon 765. The 765 — and a 765G variant for gaming phones — offers "integrated 5G connectivity, advanced AI processing, and select Snapdragon Elite Gaming experiences." The 865 will require a separate X55 modem chip, but Qualcomm describes it as "the world's most advanced 5G platform ... for the next generation of flagship devices". The 865 will support cameras up to 200 megapixels, and its ISP (image signal processor) can process up to 2 gigapixels per second. Its AI engine is now twice as powerful, benchmarking at 15 TOPS. The 765 will support 4K HDR video capture and all major 5G technologies, such as DSS, SA networks, and all frequency bands. The 765 will support 5G data speeds up to 3.7 Gbps, while the 865 will support 5G data in excess of 5 Gbps. The company is saving further details for a presentation tomorrow at its Snapdragon Mobile Summit event.
T-Mobile will launch the first 5G service for US prepaid customers on its Metro brand this Friday, Dec. 6th, the same day the company's nationwide 5G service becomes available to T-Mobile customers. T-Mobile "launched" its nationwide 5G network today, but compatible 5G phones won't be available with either T-Mobile or Metro until Dec. 6th. Metro will offer the Samsung Galaxy Note10+ 5G. T-Mobile will offer that phone as well as the OnePlus 7T Pro 5G McLaren. T-Mobile's new "nationwide" 5G network covers 5,000 cities and towns across the country, 200 million people, and more than 1 million square miles. It uses low frequency bands that have the same coverage as 4G service, unlike mmWave 5G that can only cover small areas.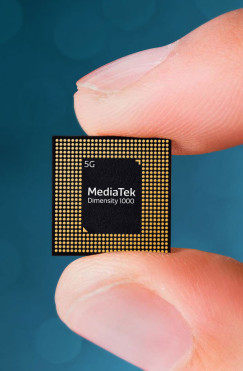 MediaTek has revealed that its first SoC with integrated 5G modem and high-end processor will be called the Dimensity 1000. The company revealed the first set of details on the chip in May. Now that it has a name, MediaTek has revealed additional details of the SoC. It's fabricated using the latest 7nm process and is designed for "premium and flagship" phones. The 5G modem component supports SA (stand-alone) and NSA (non-stand-alone) 5G networks, as well as DSS (Dynamic Spectrum Sharing) that allows 4G and 5G to efficiently share the same frequency band. It also supports 5G carrier aggregation, which enables downlink speeds up to 4.7 Gbps and seamless handovers as users move around. It also supports dual 5G SIMs, which MediaTek claims is a first. The processor part of the chip includes a five-core image signal processor (ISP) to power cameras up to 80 megapixel at 24fps. Its AI processor assists with camera functions, offering features like multi-frame video HDR, which MediaTek claims is another first. The chip also supports Full HD+ displays with refresh rates up to 120Hz, and 2K+ up to 90Hz. The Dimensity 1000 only supports 5G in sub-6 GHz frequency bands, not mmWave. By the end of this year, AT&T, T-Mobile, and Sprint will all offer sub-6 GHz 5G networks with broad coverage. The first devices powered by the Dimensity 1000 will ship in the US by the end of this year, which is earlier than previously announced. The new Dimensity brand will include a whole line of chips with integrated 5G.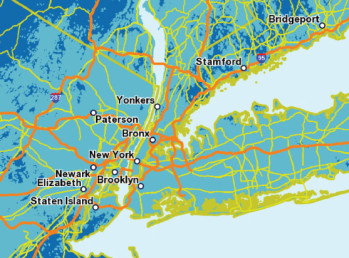 AT&T is launching 5G for consumers in the coming weeks, and has detailed its launch plans for both sub-6 GHz (low-band) and mmWave launches in the coming year. The company promises "nationwide" 5G in the first half of 2020. AT&T is branding low-band 5G (which offers coverage similar to 4G) as "5G", and this is the service it is launching for consumers. Its mmWave service (with faster speeds but more limited coverage) will be branded "5G+", and remains limited to business customers. Neither designation should be confused with "5Ge", AT&T's misleading designation for 4G. AT&T is launching its low-band 5G in band 5 (850 MHz), which is one of the lower-frequency bands in AT&T's spectrum portfolio, offering the good long-range and in-building coverage. The launch cities for low-band 5G will be Indianapolis, Pittsburgh, Providence, RI, Rochester, NY, and San Diego. Those cities will be followed by Boston, Las Vegas, Milwaukee, New York City, San Francisco, Birmingham, AL, Bridgeport, CT, Buffalo, NY, Louisville, KY, and San Jose, CA. AT&T has published coverage maps for all of the listed launch cities. AT&T's first phone to support low-band 5G will be the Samsung Galaxy Note10+ 5G, which will only support low-band 5G and not mmWave "5G+". It will be available for pre-order on Nov. 25th. 5G service is included in AT&T's Unlimited Extra and Unlimited Elite plans. AT&T's mmWave "5G+" service for business customers is currently offered in parts of 21 cities, expanding to 30 in "early 2020".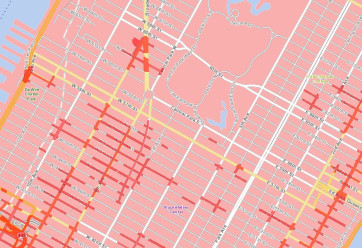 Verizon has added detailed maps of its mmWave 5G coverage to its web site. The maps show where 5G is available on a block-by-block basis in the cities where Verizon has launched the service. Verizon started offering 5G in April, but has not offered any coverage maps for the service until now. Because Verizon's 5G network so far uses only mmWave frequency bands, coverage is limited to small areas near each base station, and can vary wildly from city block to city block. T-Mobile was running an ad campaign attacking Verizon's unwillingness to share 5G coverage maps.
FCC Chair Ajit Pai this week announced a decision on how to auction new radio spectrum for 5G that will be reclaimed from satellite operators. The FCC will conduct a public auction of spectrum licenses, as it has done with most bands used for mobile services to date. A group of satellite operators that currently have rights to the band had been lobbying for permission to conduct their own private auction instead. The spectrum in question is called the C Band, and it's near 4 GHz, a higher frequency than most bands used for mobile networks today, but much lower than the mmWave bands that some carriers have deployed for 5G in the US. The part of the C Band that is planned to be auctioned for 5G in the US is 280 MHz wide, spanning 3.7 GHz – 4.2 GHz.
Verizon has launched 5G service in three new cities, bringing the number of cities with Verizon 5G to 18. The service is uses mmWave frequencies, which generally offer high speeds but limited coverage. It's available in "parts of" Boston, Houston, and Sioux Falls. In Boston, initial 5G coverage is concentrated in Fenway, along Brookline Avenue near Beth Israel Hospital, and several university campuses. In Houston, initial 5G coverage is concentrated in East Downtown, Uptown, Greenway Plaza, Museum District, Rice Village, and around select major stadiums and malls. In Sioux Falls, initial 5G coverage is concentrated around Levitt at the Falls, Orpheum Theatre, Washington Pavilion, State Theatre, and the US Federal Courthouse. Verizon has already launched 5G in Dallas, Omaha, Chicago, Minneapolis, Denver, Providence, St. Paul, Atlanta, Detroit, Indianapolis, Washington DC, Phoenix, Boise, Panama City, and New York City. Verizon plans to bring its 5G city count to 30 by the end of the year, with planned launches in Charlotte, Cincinnati, Cleveland, Columbus, Des Moines, Kansas City, Little Rock, Memphis, San Diego, Salt Lake City, and more.
T-Mobile today announced plans to offer three new programs offering 5G service for free to certain groups, or cheaply for everyone else. The company is promising to launch the programs when and if it is allowed to merge with Sprint. Although the federal government has approved the merger, over a dozen state attorneys general are suing to stop the merger on antitrust grounds, claiming the move would lead to higher prices for consumers. The new programs are:
Connecting Heroes Initiative: Free unlimited wireless service — including 5G data, talk, and text — for all first responders in the country. This would include every public and non-profit state and local police, fire and EMS first responder agency in the US. T-Mobile is promising to offer this program for 10 years, spending "up to $7.7 billion" on it.
Project 10Million: In an attempt to address "the homework gap", T-Mobile will offer free mobile hotspots and 100 GB/year of free data to low-income families with children and no home internet access. The company promises to spend $700 million equipping 10 million households with free hardware, and spend $10 billion offering free service for five years.
T-Mobile Connect: A $15/month prepaid plan available to everyone that offers 2GB of high-speed data plus unlimited talk and text. A step-up plan would offer 5GB of data for $25/month. T-Mobile also commits to increase the data limit of each plan by 0.5 GB every year for the next five years.
The state AGs suing to stop the merger have a number of other complaints. T-Mobile's announcement today also includes a number of specific promises that address most aspects of those arguments directly.