Verizon Publishes Detailed 5G Coverage Maps
Article Comments 1
Nov 20, 2019, 12:25 PM by Rich Brome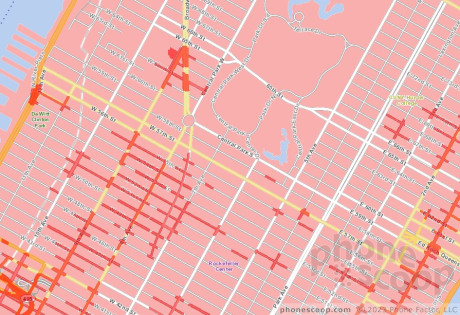 Verizon has added detailed maps of its mmWave 5G coverage to its web site. The maps show where 5G is available on a block-by-block basis in the cities where Verizon has launched the service. Verizon started offering 5G in April, but has not offered any coverage maps for the service until now. Because Verizon's 5G network so far uses only mmWave frequency bands, coverage is limited to small areas near each base station, and can vary wildly from city block to city block. T-Mobile was running an ad campaign attacking Verizon's unwillingness to share 5G coverage maps.
Detailed 5G Coverage Maps
Now if all carriers would do that for their 4G voice network services, what a wonderful thing that would be. T-Mobile comes the closet to that already.