MediaTek Announces 5G SoC for Affordable-Flagship 5G Phones in Early 2020
Article Comments 1
May 29, 2019, 12:30 AM by Rich Brome @rbrome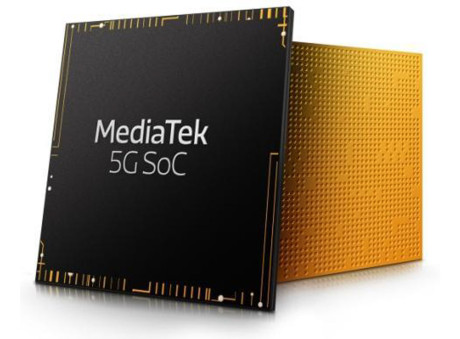 MediaTek today announced its first SoC (system-on-chip) for flagship-class phones, which also includes 5G. The unnamed chip uses the new Cortex-A77 CPU and Mali-G77 GPU architectures announced by ARM earlier this week. The integrated, multi-mode Helio M70 modem supports 5G in the sub-6 GHz bands used today for 4G (not mmWave). It supports both TDD and FDD bands, dynamic spectrum sharing between 4G and 5G, and 2CC for using 2 5G bands simultaneously. It also includes MediaTek's own AI processor technology. It uses the latest, most-efficient 7nm chip fabrication technology. The chip is capable of supporting advanced multimedia, including cameras up to 80 megapixels, and 4K video at 60 fps. Multiple phone makers have committed to using the chip in commercial phones, which are expected to ship in the 1st quarter of 2020.
source: MediaTek
MediaTek
Very Under-rated processor manufacturer.
Main concentration being Snapdragon and Exynos due to their main proliferation in the North American Market with Samsung, Motorola, LG mainly.