AT&T Launching Low-Band 5G for Consumers in Coming Weeks
Article Comments 3
Nov 22, 2019, 11:33 AM by Rich Brome
updated Nov 23, 2019, 6:13 PM
Updated: Fixed headline. Corrected info about how low-frequency band 5 is.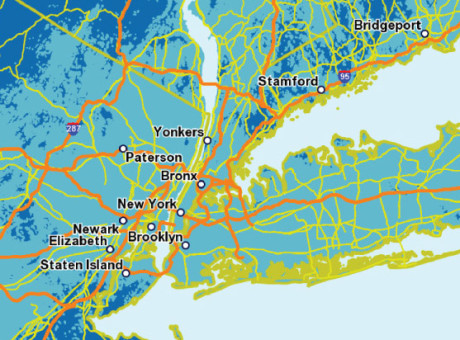 AT&T is launching 5G for consumers in the coming weeks, and has detailed its launch plans for both sub-6 GHz (low-band) and mmWave launches in the coming year. The company promises "nationwide" 5G in the first half of 2020. AT&T is branding low-band 5G (which offers coverage similar to 4G) as "5G", and this is the service it is launching for consumers. Its mmWave service (with faster speeds but more limited coverage) will be branded "5G+", and remains limited to business customers. Neither designation should be confused with "5Ge", AT&T's misleading designation for 4G. AT&T is launching its low-band 5G in band 5 (850 MHz), which is one of the lower-frequency bands in AT&T's spectrum portfolio, offering the good long-range and in-building coverage. The launch cities for low-band 5G will be Indianapolis, Pittsburgh, Providence, RI, Rochester, NY, and San Diego. Those cities will be followed by Boston, Las Vegas, Milwaukee, New York City, San Francisco, Birmingham, AL, Bridgeport, CT, Buffalo, NY, Louisville, KY, and San Jose, CA. AT&T has published coverage maps for all of the listed launch cities. AT&T's first phone to support low-band 5G will be the Samsung Galaxy Note10+ 5G, which will only support low-band 5G and not mmWave "5G+". It will be available for pre-order on Nov. 25th. 5G service is included in AT&T's Unlimited Extra and Unlimited Elite plans. AT&T's mmWave "5G+" service for business customers is currently offered in parts of 21 cities, expanding to 30 in "early 2020".
incorrect info
850Mhz isn't the lowest band in AT&T's portfolio. They also have nationwide holdings in the 700Mhz band.

BTW, in those low bands and with the limited bandwidth available there, the increased throughput of 5G vs. 4G isn't all that impressive.
You're absolutely correct. Brain fart on my part. It's been corrected. Thanks!
soo...
just to make it confusion... they have 5GE, 5G, and then the best 5G+. But we can't get 5G+ for consumer yet... so now the question is... when can the CONSUMER get 5G+??