Reviews
Phone Scoop Reviews Editor's Choice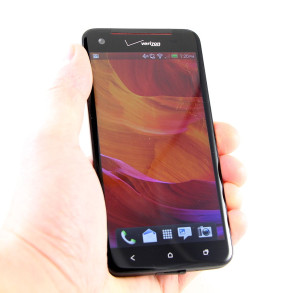 HTC's new superphone is the first to ship in the U.S. with a 1080p HD display. The Droid DNA for Verizon Wireless has more to offer than a good-looking screen, though. Phone Scoop's full review dives deep into all the DNA's features.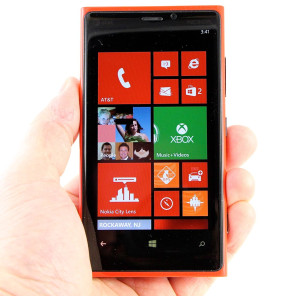 Nokia pushes all sorts of boundaries with the Lumia 920, its feature-laden flagship smartphone for AT&T. If the luminescent colors don't attract you, the big screen, LTE 4G, and dual-core performance might. Here is Phone Scoop's full review.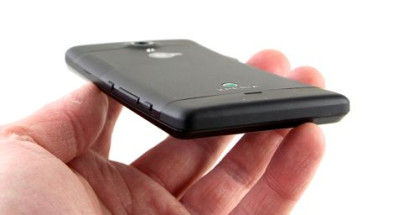 The Xperia TL is the latest LTE 4G smartphone from Sony for AT&T. The TL's defining features are its 13-megapixel camera and association with the James Bond movie "Skyfall." Those two features barely scratch the surface, however. There's plenty more to the TL.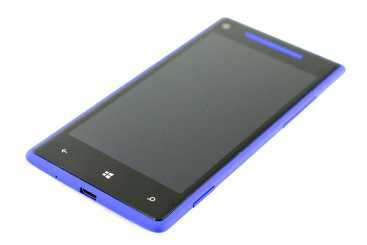 HTC delivers one of the first Windows Phone 8 smartphones in the 8X, a thin slab that includes LTE 4G, an 8-megapixel camera, and a dual-core processor. The 8X's spec sheet may be full, but we found a few things it's missing. Find out what in Phone Scoop's full report.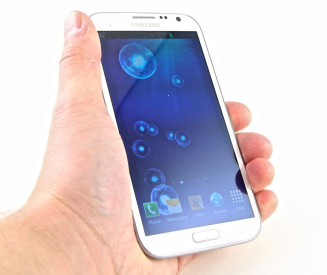 Sprint's version of the Galaxy Note II works on its 3G and LTE 4G networks. It boasts the same specs as other variants of the phone with little in the way of customization from Sprint.
It's finally here, the mobile operating system from Microsoft for which we've been waiting. Though Windows Phone 8 is surely familiar to anyone who's used Windows Phone 7 or 7.5, there are enough new features that even the most devoted Windows Phone user will find plenty of new gems to like.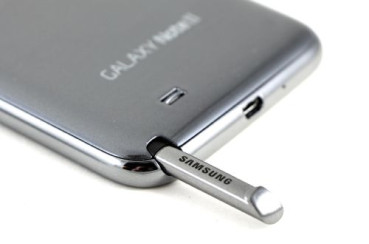 The Galaxy Note II proves that sometimes the sequel surpasses the original. The Note II, with its larger screen, faster processor, and much-improved camera, is a real contender for king of the phablets.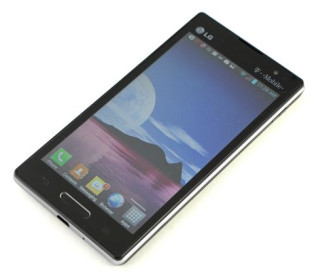 The LG Optimus L9 offers a great balance between cost, features, and performance. If you're a smartphone shopper on a budget, it's certainly work a look.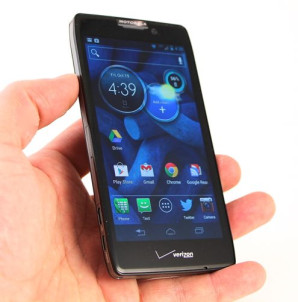 Motorola is gunning to take down the competition with the RAZRs redux. Phone Scoop tackles everything you wanted to know about the Droid RAZR HD and Droid RAZR MAXX HD in this full review.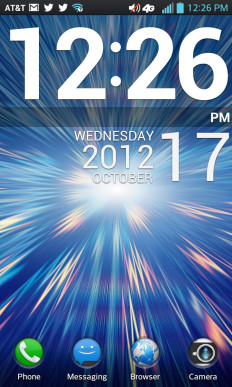 AT&T's variant of the LG Optimus G features slightly different hardware and software when compared to the Sprint variant. Is different, in this case, better? It just might be. Here is Phone Scoop's full report.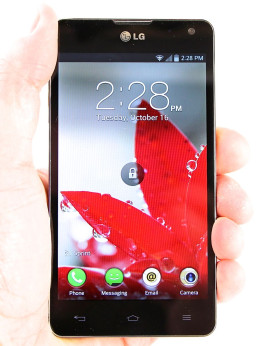 LG brings its heavy artillery to the smartphone wars for the first time with the Optimus G. This flagship Android smartphone boasts a quad-core processor, 13-megapixel camera, and of course LTE 4G for Sprint. Here is Phone Scoop's full review.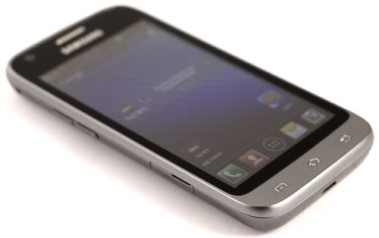 The Samsung Galaxy Victory 4G LTE is a capable mid-range Android smartphone for Sprint. In addition to LTE, it offers Ice Cream Sandwich, and a 5-megapixel camera all wrapped up in a small, pocketable device.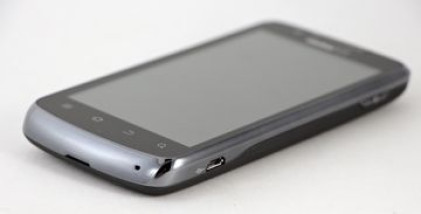 ZTE's first LTE smartphone for the U.S. is the Anthem 4G for MetroPCS. This phone includes a large display and other appealing features, but this Anthem is a little off-key.
The Pantech Flex is one of the slimmest, most attractive smartphones ever offered by Pantech. Appearances, however, can be deceiving. Phone Scoop's full report gives you the skinny on this thin cell phone.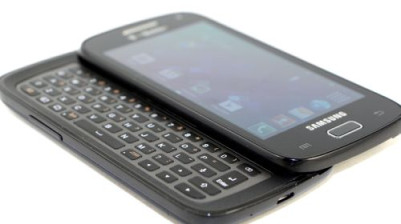 T-Mobile fills a spot in its lineup with the Galaxy S Relay 4G. This smartphone offers a QWERTY keyboard, Android 4.0, a 4-inch display, and speedy data. Phone Scoop puts the Relay through its paces so you don't have to. Here's what we think.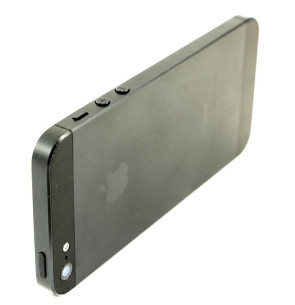 The Apple iPhone 5 is without a doubt the best hardware to reach the market this year in terms of design, engineering, and manufacture. It is an incredible smartphone that pleases from nearly every angle. Even still, it's not perfect.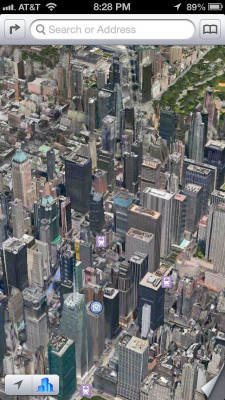 iOS 6 for the iPhone, iPad, and iPod Touch adds tons of new features, but not all of them work the way they should. Apple managed to pull even with the competition with some of the new features, but still lags in others. Phone Scoop digs deep with iOS 6.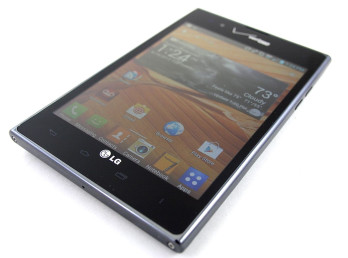 The LG Intuition is one of the biggest phones in the market. This widescreen behemoth is part smartphone, part tablet, and all sorts of awkward. Find out what Phone Scoop's intuition says about the Intuition.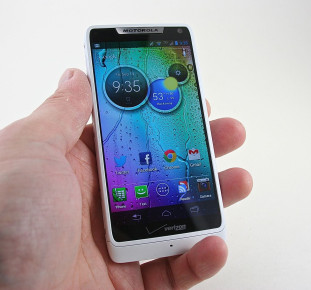 Motorola must have struck a bargain with the devil to pack as much functionality as it did in the RAZR M. This impressive device claims to have it all, and just might deliver on that promise.
Coolpad's first smartphone for the U.S. lands at MetroPCS. The Quattro 4G has LTE, a 4-inch display, and attitude to spare. Phone Scoop lets you know how the Quattro compares to other phones in MetroPCS's lineup.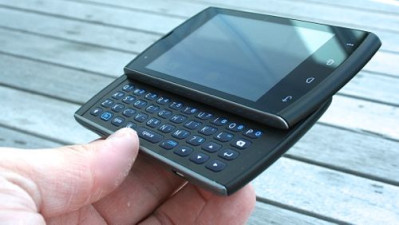 For the smartphone lover who still longs for the physical touch of real keys, the Kyocera Rise rises to the challenge with its real QWERTY keyboard. Stock Android 4.0 Ice Cream Sandwich? Well, that's just the icing on the cake.
Motorola's latest Android smartphone focuses on the 4G-lovin', keyboard-cravin' Sprint customer who also has a hankerin' for some hot hardware. The Photon Q delivers these and more in a tidy tool.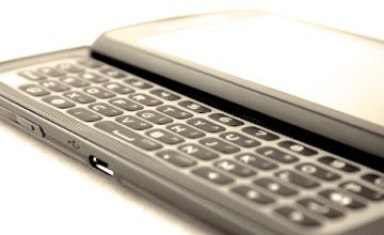 Pantech's Marauder is a slim and stylish slider that packs a punch. With Android 4.0, LTE 4G, and a cool 'Starter Mode' for Android newbs, the Marauder means business.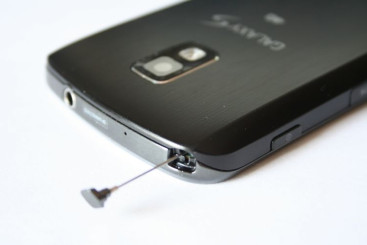 The Lightray is the first handset offered by MetroPCS to include Dyle TV — live broadcast television from major networks. Mobile TV has been offered on handsets before. Is the Lightray the first to get it right?
Huawei is the latest phone maker to tackle T-Mobile's myTouch series, which come in two varieties: with and without QWERTY keyboard. Does Huawei fill the shows previously worn by LG and HTC? Phone Scoop delivers the verdict.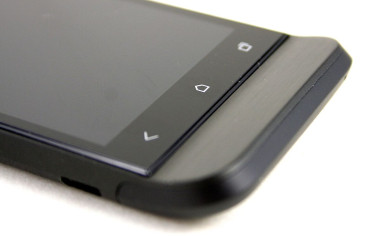 HTC's One V is a retro-tastic Android smartphone that may be small in size, but is big at heart. Read all about the One V in Phone Scoop's full review.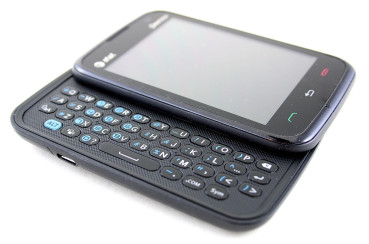 Pantech delivers another quick messaging device to AT&T. The Renue boasts a touch user interface and physical QWERTY keyboard for pecking out messages. See if it's worth a look in Phone Scoop's full review.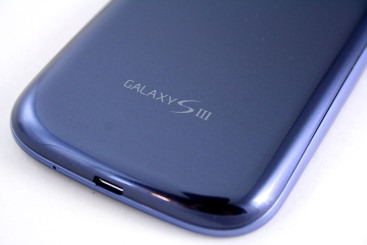 Sprint's variant of the Samsung Galaxy S III is just as good as those sold by Sprint's competitors and is the latest device to support Sprint's brand new LTE network. Find out how Sprint's LTE network rates in Phone Scoop's full report.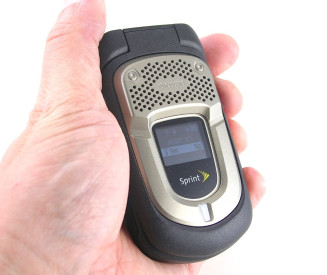 Kyocera kicked out another rugged flip phone for Sprint and called it the DuraXT. This DirectConnect-capable walkie-talkie device takes a beating and keeps competing. Find out what we liked and what we didn't in Phone Scoop's full report.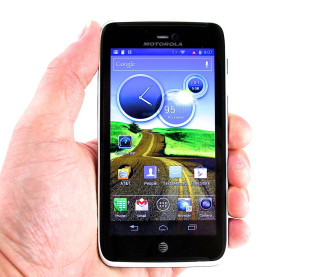 Motorola's third attempt at the Atrix brings the charms of a ColorBurst high-def display, LTE 4G, and a powerful 8-megapixel camera to the table. Is the Atrix HD lacking anything, or does it have it all?