Reviews
Phone Scoop Reviews Editor's Choice
Asus' hybrid Android smartphone-tablet is an interesting device. It tries to be two things at once, but only does one thing really well. Here is Phone Scoop's full report.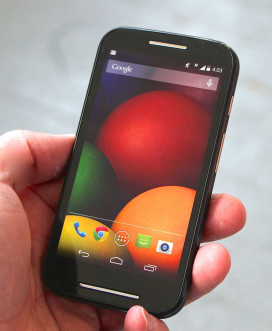 Motorola takes a shot across the bow of other entry-level device makers with the Moto E, its low-cost leviathan. The Moto E redefines what inexpensive Android smartphones can offer.
HTC's One mini 2 may skip some of the One's most compelling features, but its performance-for-the-dollar is hard to pass up. Here's why this is the little Android smartphone that can and will.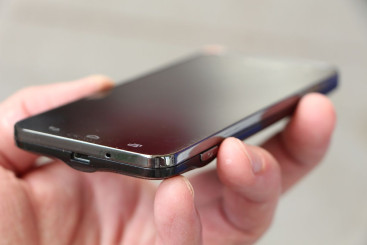 Kyocera is back with another waterproof, entry-level Android smartphone for Sprint's network. The Vibe offers a good mix of features and performance for the price.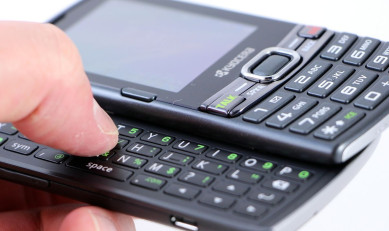 Kyocera still knows how to make a basic smartphone with a physical QWERTY keyboard, as evidenced by the Verve. This low-cost handset handles calls and messaging - though not much else.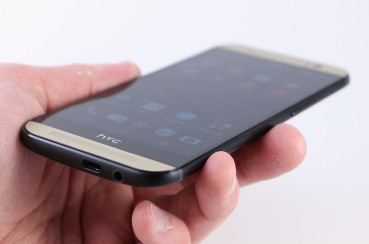 Sprint is selling a special edition of the HTC One with Harman Kardon headphones and tuning for improved sound. This could be the Android smartphone audiophiles have dreamed about.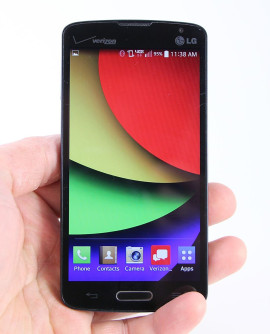 The LG Lucid 3 is an Android smartphone for Verizon Wireless that offers some of LG's high-end features in a low-cost package. Here is Phone Scoop's full report.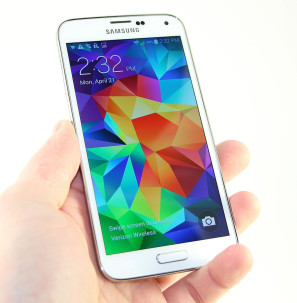 Verizon's version of the Samsung Galaxy S5 is fractionally different from the AT&T model in one key metric. Here is Phone Scoop's full report about this new Android smartphone.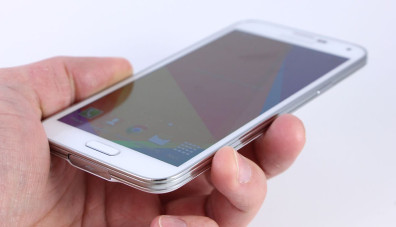 Samsung delivers a delightful device in the Galaxy S5. This powerful Android smartphone offers a more refined experience than its predecessor and manages to raise the bar at least a little bit.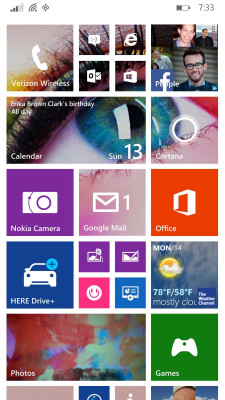 Microsoft delivers a solid update to is smartphone platform with Windows Phone 8.1. The new features are genuinely delightful and bring Windows Phone up to speed with Android and iOS ... almost. Here is Phone Scoop's full review.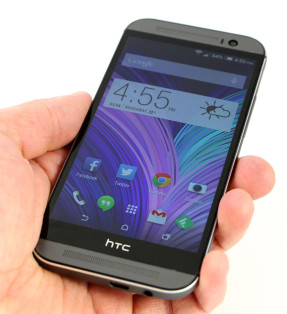 The One is a dazzling piece of hardware that has but a few foibles. This Android smartphone from HTC delivers on nearly all its promises. Here's an in-depth look at the Verizon variant.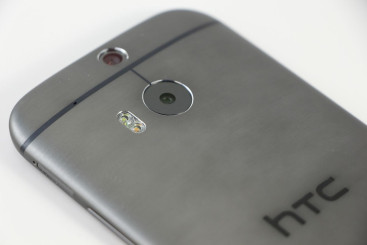 HTC's new flagship Android smartphone ramps up the drool factor with its all-aluminum design and updated software. Here is Phone Scoop's full review of HTC's mobile marvel.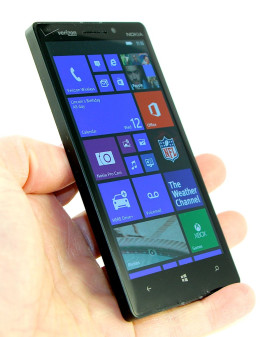 Verizon finally gets the Windows Phone it deserves in the Lumia Icon from Nokia. The Icon has a full HD screen, 20-megapixel camera, and many other enticements. Phone Scoop put them to the test in this full report.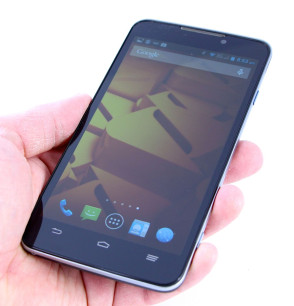 ZTE brings its big-screen Android smartphone to Sprint's pre-paid service. The Max has a number of things going for it and little going against it. Here is Phone Scoop's full review.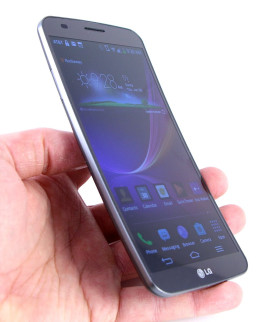 The LG G Flex is a curiosity with its curved design. This phablet-sized Android smartphone offers plenty to like, but it manages to fall flat in a few areas. Phone Scoop looks at both the AT&T and Sprint models in this full report.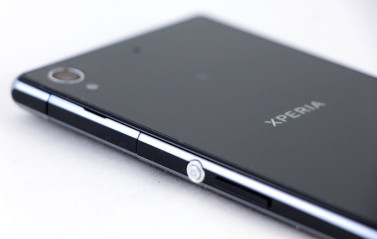 The Sony Xperia Z1S offers T-Mobile customers a top-notch media experience in a slim and attractive piece of hardware. Here is Phone Scoop's full review.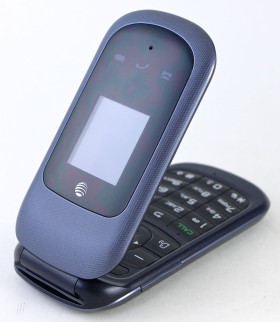 Pantech's latest for AT&T is an entry-level flip phone that covers the basics.
The Desire from HTC is the little smartphone that can and will. It may be a mid-range device, but it puts some high-end hardware to shame. Read Phonescoop.com's full review here.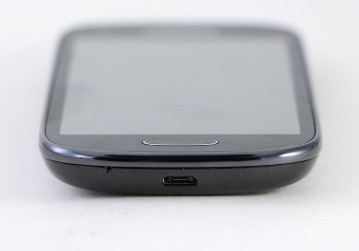 Samsung offers a smaller handset for the phablet averse with the Galaxy Light, an Android phone for everyman.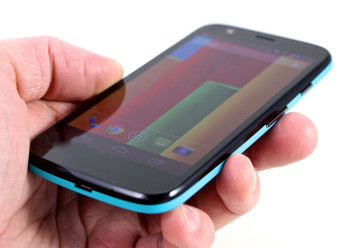 The Moto G is a low-cost Android smartphone that might aim low, but it hits the mark.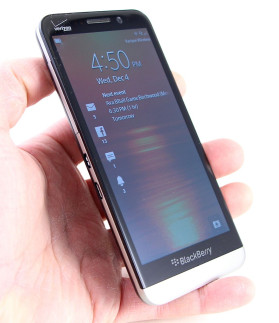 BlackBerry wades into the big-phone fray with the Z30. The Z30 has a huge screen, a fast processor, and plenty of smarts, but it lags competitors in several key areas.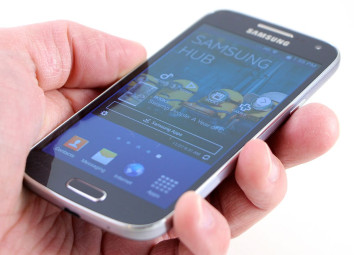 Samsung aimed a shrink ray at the venerable Galaxy S4 to create the GS4 Mini. This smaller smartphone doesn't offer quite the full GS4 experience, but it comes close enough.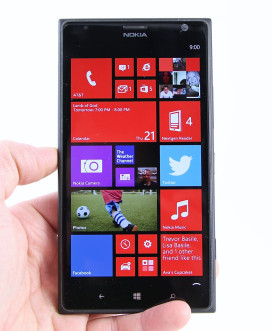 Nokia's latest Windows Phone is a spec monster. The Lumia 1520 has it all: a huge screen, zippy processor, powerful camera, and connectivity galore. What's not to like?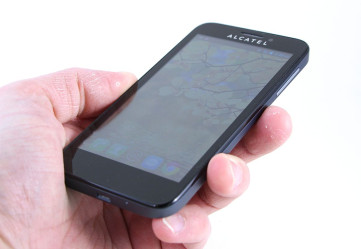 Alcatel lands an entry-level device on T-Mobile's shelves in the OneTouch Fierce. This solid smartphone offers a good value for the budget-conscious shopper. android
Phone Scoop tests Google's Nexus 5 on AT&T and T-Mobile's networks. Here is our in-depth look at Google's latest stock Android smartphone. It has the software many people want, but can the hardware keep up?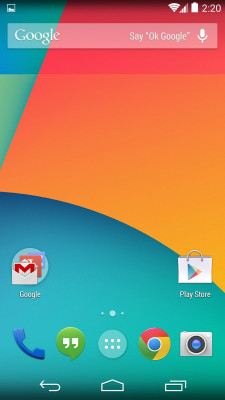 Google's latest rendition of Android makes subtle design changes, introduces a few new features, and offers lots of meat for developers. Here is Phone Scoop's in-depth review.
Samsung's mid-ranger for Cricket Wireless is a capable Android smartphone that offers good looks on a budget.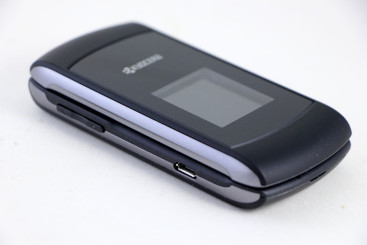 Kyocera's Kona is a basic feature phone that is best reserved as a dedicated voice line.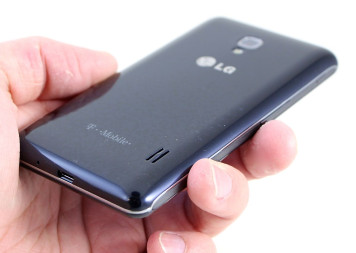 LG spits out an entry-level Android smartphone for T-Mobile. The budget-friendly Optimus F6 has a lot going for it, and a few things going against it, too.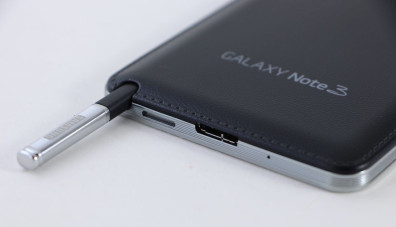 The Galaxy Note 3 from Samsung is a powerful Android smartphone for Verizon thanks to the S Pen and multitasking.