Reviews
Phone Scoop Reviews Editor's Choice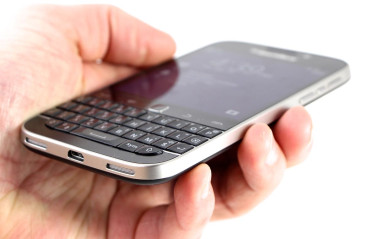 BlackBerry returns to what it knows best with the Classic: a compact handset that is best used for managing email. The Classic is a one-trick pony in a stable full of tricked out ponies.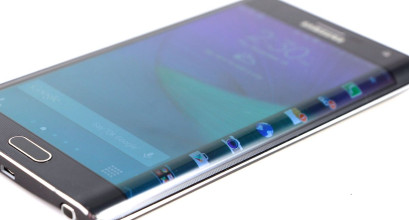 The Samsung Galaxy Note Edge is a unique Android smartphone thanks to its curved display. Samsung puts the extra pixels to good use, but it could have done a lot more. Here is Phone Scoop's full review.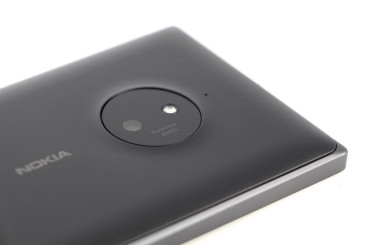 The Lumia 830 is a powerful mid-range smartphone for AT&T that performs far above its stature. This well-made, good-looking phone could fool you into thinking it's a flagship. The 830 is Windows Phone done right. Here is Phone Scoop's full review.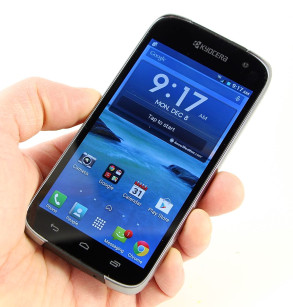 The Hydro Life is an affordable waterproof handset from Kyocera that offers all the power of Android in a compact package that goes where you go. Here is Phone Scoop's full report.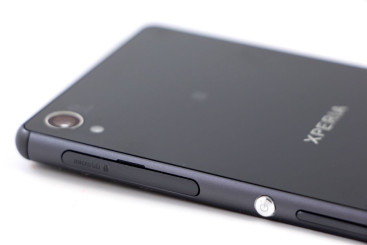 Sony's Xperia Z3 is an excellent addition to T-Mobile's lineup. Anyone invested in Sony's gaming and content services would do well to consider it. Even if you're not a Sony fiend, the Z3 is a tempting, premium Android handset.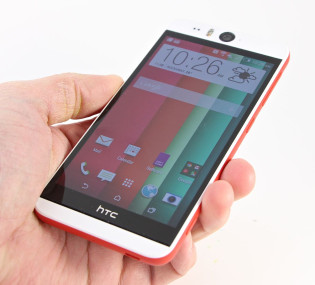 HTC's selfie phone is an attractive, well-built Android handset that's easy to use. Thanks to the powerful 13-megapixel selfie cam, the Desire Eye is all about you. Here is Phone Scoop's full report.
The Vigor from LG is a poor man's G3. It offers the G3's good looks in a smaller, more affordable package. Does it lose anything in the transition? Find out in Phone Scoop's full review.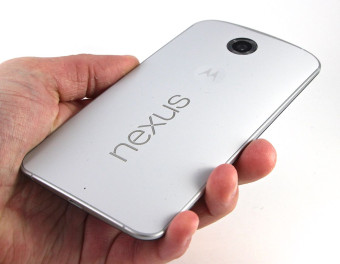 Google's latest Nexus handset comes from Motorola and runs Android 5.0 Lollipop. The new operating system shines on Motorola's excellent hardware, which should appeal to more than nerds.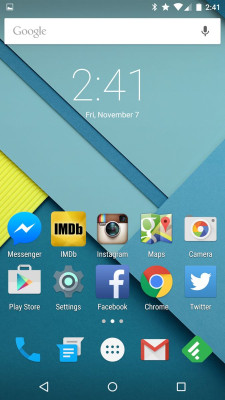 Google's latest update to Android is the very tasty Lollipop. The new mobile operating system is a treat everyone should enjoy. It employs a new, unifying design language and adds an incredible number of new features. Here is Phone Scoop's in-depth review of Lollipop.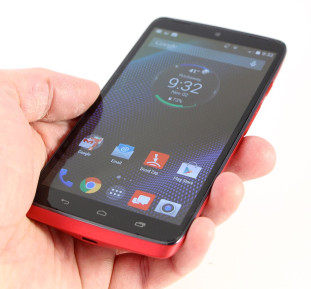 Motorola is back in the game with the Droid Turbo, its flagship Android smartphone for Verizon Wireless. The Turbo is a worthy addition to the storied line of Verizon Droids, despite a few flaws. Here is Phone Scoop's full report.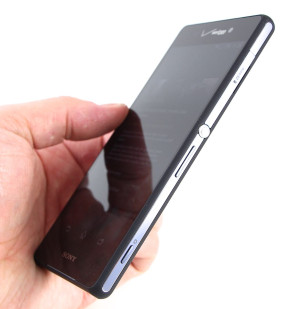 Verizon Wireless scored one of Sony's finest efforts in the Xperia Z3v. Sony's flagship Android smartphone generally impresses, despite a few flaws. Read Phone Scoop's in-depth review to find out if it is the phone for you.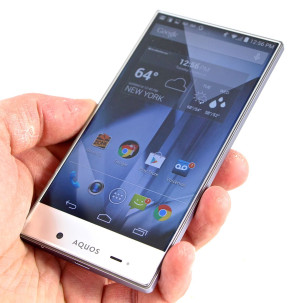 Sharp has delivered an interesting handset in the Aquos Crystal, which features a 5-inch screen with practically no surrounding bezel. This futuristic-looking smartphone aims to trounce other mid-range contenders on Sprint's pre-paid Boost Mobile. Does it get the job done? Find out in Phone Scoop's full report.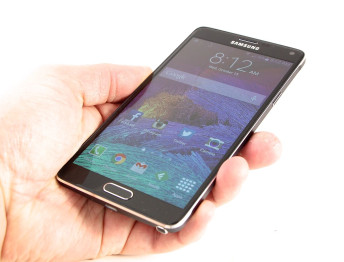 Samsung is back with a new Note. This time around Samsung went bolder, but not necessarily bigger, with the Note 4. One might call it the ultimate phablet. Here is Phone Scoop's full report on one of the most anticipated Android smartphones of the year.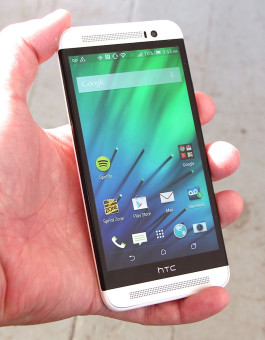 The plastic version of HTC's venerable One handset is almost as good as the metal version. Almost, but not quite. Here is Phone Scoop's full report about this Android smartphone for Sprint.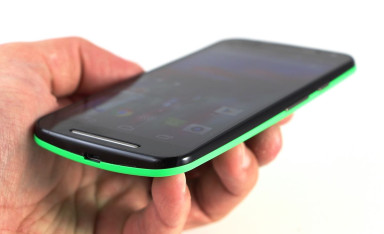 Motorola's second-generation G earns solid marks thanks to tasteful improvements to the hardware and evolutionary improvements to the specs. It's a mid-range middleweight that puts up a good fight amongst its competitors.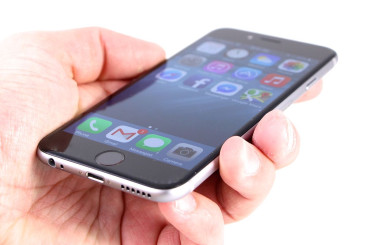 The Apple iPhone 6 is the smartphone for everyman, a Goldilocks device that is sure to please the widest range of people. It has a few advantages over the larger 6 Plus, but some disadvantages, too. Here is Phone Scoop's in-depth report.
Apple's latest smartphone is a huge addition - literally and figuratively - to the Mac-maker's iPhone lineup. The 6 Plus sports a huge screen, powerful iOS 8 operating system, and a no-holds-barred approach to what a phablet can and should be. Here is Phone Scoop's in-depth report.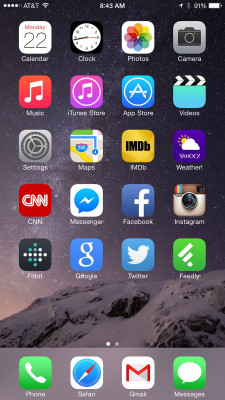 Apple's newest operating system for smartphones and tablets may look a lot like last year's, but it is a significant improvement in many ways that won't be obvious right away. Apple added tons of user-facing changes, but the important updates are all aimed at developers. Here is Phone Scoop's in-depth report on iOS8.
Motorola is back with a new version of its X, its top-of-the-line smartphone. The X is a better competitor than last year's device as far as features go and takes build quality to the next level. Is anything holding Motorola back?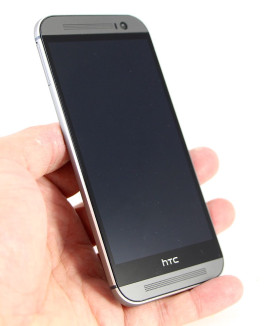 Verizon Wireless was the first U.S. carrier to score the HTC One for Windows, which swaps Android for Windows Phone. Here is Phone Scoop's full review of this stylish handset.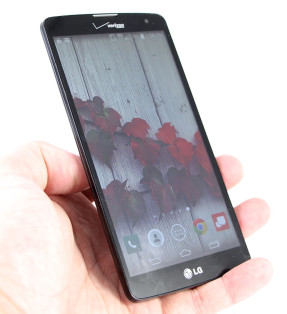 The LG G Vista is a inexpensive, big-screened Android smartphone that scores well on most features. Only a couple things hold it back, but they aren't vital. Find out what they are in Phone Scoop's full review.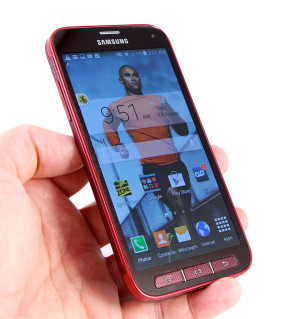 Samsung kicks out a fitness-oriented version of the Galaxy S5 for Sprint. This Android smartphone differs from the original model in a few respects. Phone Scoop takes it for a jog in this full report.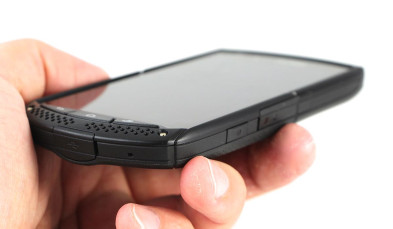 The Kyocera Brigadier packs a punch. This rugged Android handset for Verizon Wireless is one of the toughest available in Big Red's lineup. Here is Phone Scoop's full report.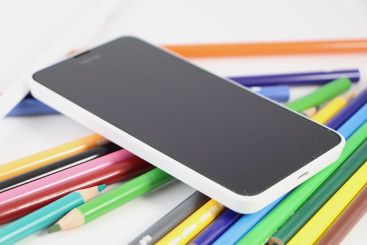 Nokia's entry-level Lumia 635 is a solid little phone, especially when you consider just how inexpensive it is. It is among the first to run Microsoft's Windows Phone 8.1 platform, which shines on this tiny titan.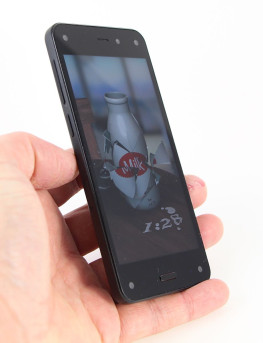 Amazon's Fire Phone is a curious animal. It has a few neat tricks up its sleeves, but the Fire Phone is not for everyone. Phone Scoop's deep dive gives you all the info you need to see if it is the phone for you.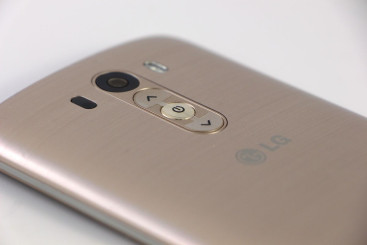 The LG G3 is a solid device for Sprint customers to consider, and is among a growing number to offer Wi-Fi calling. Android smartphone enthusiasts would do well to read Phone Scoop's full report, which points out the phone's strengths and weaknesses.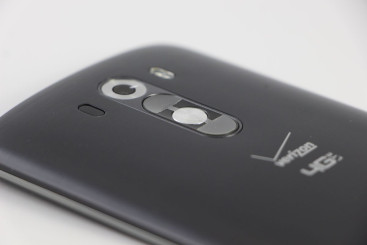 The LG G3 is one of the company's finest efforts and a strong competitor against the likes of Samsung's Galaxy S5 and HTC's One (M8). LG's flagship Android phone makes significant strides in design, quality, and features. Here is Phone Scoop's full report.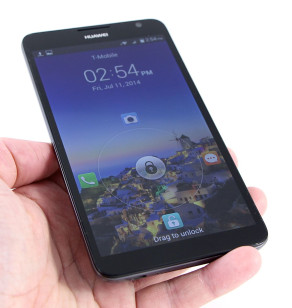 The Ascend Mate 2 from Huawei represents an interesting choice. This big-screened Android smartphone isn't being sold by US carriers, but it is available unlocked and on the cheap from Huawei itself. Here is Phone Scoop's full report.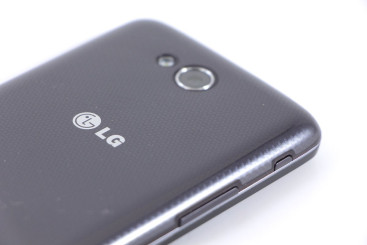 LG's latest L Series Android phone fills in T-Mobile's entry-level roster. The L90 is an LG phone through and through thanks to core features, but better options might be available.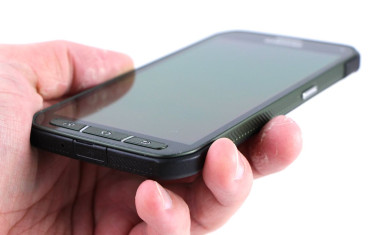 The GS5 Active is a tougher Android smartphone from Samsung. It carries over most of the GS5's attractive features, but wraps them in a stronger body for protection from daily abuses.