MWC 2012
The world's main annual mobile event takes place this week in Barcelona. Tune in here for our full coverage, including hands-on with new phones from HTC, LG, Nokia, Sony, Huawei, and ZTE.
All Liveblogs HTC Nokia LG more...
AT&T Samsung Microsoft Sony T-Mobile
AT&T Mobility CEO Ralph de la Vega asked the wireless industry to agree on a single video calling standard that can be used by all devices and all network types so that customers can more easily use the service. As things stand today, there are plenty of video calling options, but the services are often only compatible with other devices running the same software and platform. De la Vega suggested that the industry use IP Multimedia Subsystems technology, such as the IR.94 video calling standard. When Apple introduced its FaceTme feature with the iPhone 4, it offered the technology to other companies, but so far none have taken up Apple's offer.
---
AT&T is working on a new service offering for application developers that, in effect, would charge the developer for the network data consumed by AT&T's wireless customers. The idea is to help application developers (specifically those that require heavy use of data networks) convince more users to sign up for their services. AT&T's Mark Donovan likened the system to an 800 number service for apps/data. "A feature that we're hoping to have out sometime next year is the equivalent of 800 numbers that would say, if you take this app, this app will come without any network usage," said Donovan to the Wall Street Journal. Donovan said that the service isn't a tax on data-heavy apps, but is instead a potential new revenue stream for the wireless network operators. Donovan said that the idea has garnered interest from its developer customers.
---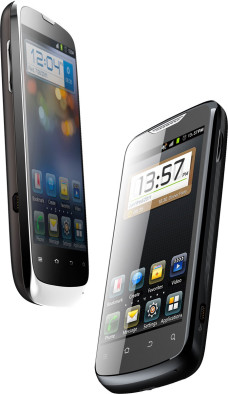 ZTE today announced two LTE phones intended for the US, including one for AT&T, and one for unspecified CDMA networks:
PF200: An Android 4.0 phone sporting a 1.5 GHz Qualcomm Snapdragon dual-core processor, 4.3-inch qHD display, 8-megapixel camera, and HD front camera. It also contains 1 GB of RAM, 4 GB of internal storage, NFC, DLNA, and HDMI TV output via MHL. On the network side, it supports LTE 700 (band 17, which is unique to AT&T) as well as LTE 850/1700/1900, WCDMA 850/1900/2100, and quad-band GSM.
N91: Another Android 4.0 LTE phone, this time with CDMA EVDO in place of GSM/WCDMA. Specs include a 1.2 GHz dual-core Qualcomm Snapdragon processor, 4.3-inch display with 480x800 resolution, 512 MB of RAM, and 4 GB of internal storage. Other features include 5-megapixel main camera, VGA front camera, and DLNA wireless media streaming.
Neither phone is expected until the fourth quarter of 2012.
---
Isis today announced that it has signed its first financial institutions. Chase, Capital One, and Barclaycard have decided to back the Isis mobile wallet product. Customers of these banks will be able to add their credit, debit, and prepaid cards using the Isis mobile payment program. Isis is the joint venture created by AT&T Mobility, T-Mobile USA, and Verizon Wireless. It is expected to launch about mid year.
---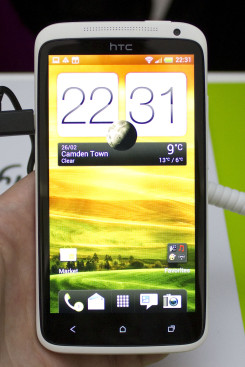 HTC's flagship Android smartphone for 2012 impresses in most respects. Here's what we like and what we don't at first glance. The One X is coming to AT&T. We also dive deep into HTC Sense 4 for Android 4.0.
---