ZTE Bringing LTE Phones To US
Article Comments 1
Feb 27, 2012, 5:23 AM by Rich Brome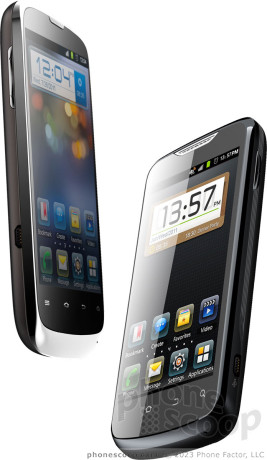 ZTE today announced two LTE phones intended for the US, including one for AT&T, and one for unspecified CDMA networks:
PF200: An Android 4.0 phone sporting a 1.5 GHz Qualcomm Snapdragon dual-core processor, 4.3-inch qHD display, 8-megapixel camera, and HD front camera. It also contains 1 GB of RAM, 4 GB of internal storage, NFC, DLNA, and HDMI TV output via MHL. On the network side, it supports LTE 700 (band 17, which is unique to AT&T) as well as LTE 850/1700/1900, WCDMA 850/1900/2100, and quad-band GSM.
N91: Another Android 4.0 LTE phone, this time with CDMA EVDO in place of GSM/WCDMA. Specs include a 1.2 GHz dual-core Qualcomm Snapdragon processor, 4.3-inch display with 480x800 resolution, 512 MB of RAM, and 4 GB of internal storage. Other features include 5-megapixel main camera, VGA front camera, and DLNA wireless media streaming.
Neither phone is expected until the fourth quarter of 2012.
source: ZTE
CDMA
MetroPCS is most likely.