MWC 2012
The world's main annual mobile event takes place this week in Barcelona. Tune in here for our full coverage, including hands-on with new phones from HTC, LG, Nokia, Sony, Huawei, and ZTE.
All Liveblogs HTC Nokia LG more...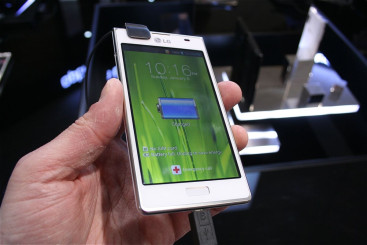 LG this week outed the L Series, a lower-cost batch of phones that aren't supposed to skimp on style in order to reach their affordable prices. Did LG succeed?
---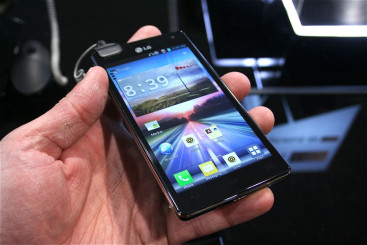 The 4X HD from LG is an interesting smartphone in that it is one of the lightest I've ever held yet it still manages to include a stunning display. Here are our first impressions.
---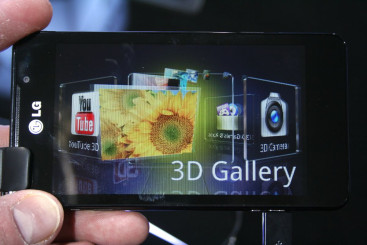 LG's newest 3D-capable phone makes improvements on last year's model, but we're not convinced updated specs make for a better phone.
---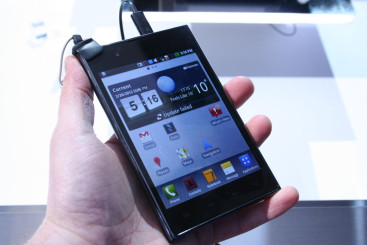 LG's Optimus Vu targets the phone-and-a-tablet seeker with its large and wide 5-inch display. Here are our first impressions of this behemoth.
---
LG today announced the Optimus 4X HD, the first phone with the Nvidia Tegra 3 quad-core processor. The phone sports Android 4.0, a 8.9mm-thick body, and a 4.7-inch true HD IPS LCD, like the Nitro, but slightly larger. The Tegra 3 chip in the Optimus 4X clocks in at 1.5 GHz and includes a fifth processor that handles simple, low-power tasks such as phone calls, music playback, and email notification, enabling the main four cores to power down when the screen is off or locked, conserving battery life. Few other details were announced, although the phone will be on display at the MWC event next week. The Optimus 4X HD is planned for release in Europe in the second quarter of 2012.
---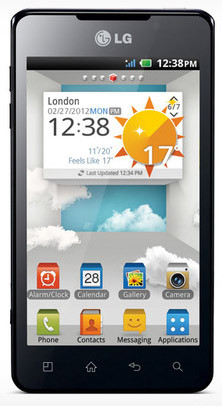 LG today announced the Optimus 3D MAX, an apparent update to last-year's Optimus 3D. The 3D MAX features 2D and 3D image/video capture and playback with twin 5-megapixel main cameras and a 3D display. LG says it can convert Maps and other items into 3D for a more immersive experience. It also has a VGA user-facing camera for video chats. Other features include a 1.2GHz dual-core processor, 4.3-inch QVGA display with Gorilla Glass 2, 8GB of storage and 1GB of RAM, support for HSPA+ at 21Mbps, and support for NFC and the new LG Tag+ system. It can connect to 3D monitors via an MHL port and supports DLNA for media sharing. The LG Optimus 3D MAX is launching first in Korea followed by other world markets later this year.
---
LG today revealed a few details about its new L-Style series of Android smartphones. According to LG, design and attention to detail are at the heart of the L-Style phones, which are based on five aesthetic elements: modern square, floating mass technology, seamless layout, harmonized design contrast, and sensuous slim shape. LG took these concepts to craft phones that are thin, easy to hold, have sensible key layouts, and are pleasing to look at. The models, Optimus L3, Optimus L5, and Optimus L7, have 3.2-, 4.0-, and 4.3-inch displays, respectively. The L3 will launch in March with Android 2.3 Gingerbread, but the L5 and L7 will launch later this year with Android 4.0 Ice Cream Sandwich. LG said more details about the L-Style phones will be made available during the Mobile World Congress trade show, scheduled to start February 27.
---