MWC 2012
The world's main annual mobile event takes place this week in Barcelona. Tune in here for our full coverage, including hands-on with new phones from HTC, LG, Nokia, Sony, Huawei, and ZTE.
All Liveblogs HTC Nokia LG more...
AT&T Samsung Microsoft Sony T-Mobile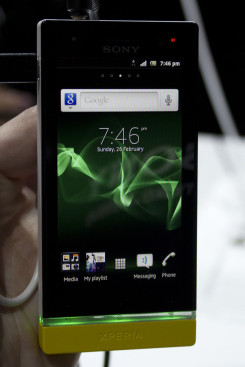 The Xperia U is the new little sister in the 2012 Xperia family. This cute little phone bears a very strong family resemblance in both hardware and software, while bringing the size and price down, and adding customization features to boot. Read on for our thoughts.
---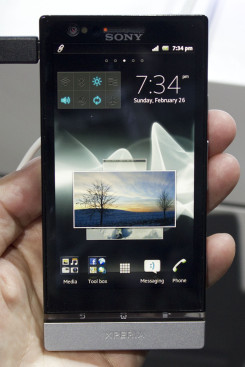 The Xperia P is the new high-end phone from Sony with a metal casing and new "White Magic" display. It looks like the Xperia S and U models, but we do have a few thoughts on it.
---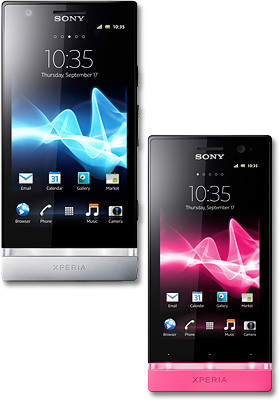 Sony today announced two new additions to the Xperia NXT series, the Xperia P and Xperia U. The P and U join the S, which was announced at CES earlier this year. All three phones incorporate the Xperia user interface and have access to the Sony Entertainment Network. The phones are all PlayStation Certified for gaming and have the translucent bar for notifications.
Xperia P: The P is a step down spec-wise when compared to the Xperia S. It has a 4.0-inch Reality Display with Sony's BRAVIA Engine and WhiteMagic, a new display technology for an ultra-bright and power efficient viewing experience. It also has a 1GHz dual-core processor, 16GB of storage, 8-megapixel camera with HD video recording, NFC (near field Communications).
Xperia U: The Xperia U is a lower spec phone for lower price points. It has a 3.5-inch Reality Display with BRAVIA Engine, 1GHz dual-core processor, and 5-megapixel camera HD video recording. It also has "xLoud" stereo sound.
Both phones launch with Android 2.3 Gingerbread, but will be updated to Android 4.0 during the second quarter.
---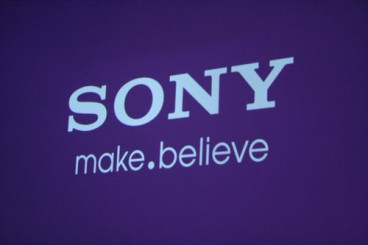 Sony is expected to announced new Xperia phones in the new NXT series. Tune in for our liveblog.
---