CES 2018
All Google Sony Huawei Razer more... Discuss
OnePlus is looking to grow its business beyond the enthusiast crowd. Speaking to CNET, OnePlus CEO Pete Lau said, "If the right opportunity and right timing come along, we'll be very happy to experiment" with a distribution deal with U.S. carriers. OnePlus handsets are available only from the company itself. Striking a distribution deal with a U.S. carrier would give the brand far more visibility. For now, OnePlus believes it can earn more sales via its reputation. Lau also noted the company's next handset is arriving toward the end of the second quarter and it will make use of the Qualcomm Snapdragon 845 processor. "Of course, there's no other choice," Lau said. OnePlus is not sure if it will produce two flagship handsets in 2018, as it has done the two previous years. Last, OnePlus expects to bring the Face Unlock feature, first offered on the 5T, to its older 3 and 3T handsets. "There's no reason to withhold features we can easily implement," said OnePlus co-founder Carl Pei.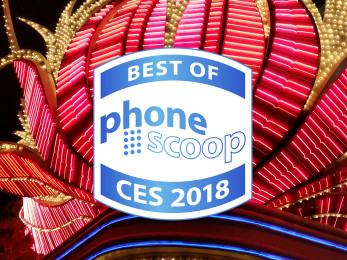 CES is the world's big consumer tech show. Every year we head out to Vegas to check out everything in person. We honor the standouts with our Best of CES awards. This year, five products really caught our eye.
In a shift of strategy, LG this week said it will cease bringing new flagship devices to market each year as it has done the last five or so years. "We will unveil new smartphones when it is needed. But we will not launch it just because other rivals do," said Cho Sung-jin, LG Electronics Vice Chairman, during the Consumer Electronics Show in Las Vegas. "We plan to retain existing models longer by, for instance, unveiling more variant models of the G series or V series." The LG G6 is nearing its first birthday, while the V30 is not quite six months old. The company earlier said it will also change the naming conventions for these flagship devices going forward. LG's mobile business has lost money 11 quarters in a row. Budget phones, rather than flagships, generate the bulk of LG's mobile business earnings. The company is estimated to have lost about $650 million during the last three months of 2017. At CES 2018, the only phones on display at LG's booth were last year's V30 and V30+.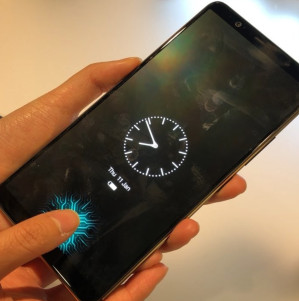 Vivo has a phone at CES that includes a fingerprint sensor buried under the display glass. The technology was developed by Synpatics and Vivo is among the first to put it to use. We took a quick look at the experience to see what the future holds for (hopefully) all smartphones.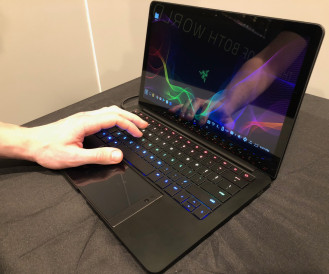 Razer had sort of a throw-back product on hand, the Project Linda Laptop Concept. This device merges the Razer smartphone with a laptop dock to create a single device that can do several things at once. Here is a quick look at the basic features of the Project Linda.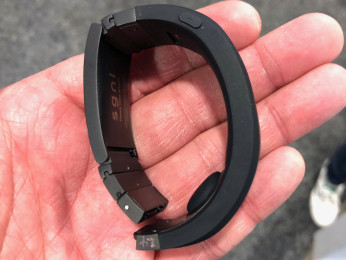 Sgnl, a Korean company, demonstrated a new way to take phone calls and listen to music this week in Las Vegas. Sgnl's wrist-worn band uses body conduction to pass sound through your fingertips to your ear. Does it work? We found out.
Samsung will ensure that at least some of its future U.S. smartphones ship with active FM radios, says NextRadio. Sometimes Samsung and/or its carrier partners leave FM radios, which are included in nearly all phones, inert. That will change. FM radio makes it possible for hundreds of millions of people to find and listen to local broadcasts for free. NextRadio allows people to listen to local radio stations via their phone's FM radio, in addition to stations from all over the country through their phone's data connection. NextRadio says gaining access to the FM radio on Samsung's phones will translate to huge power and data savings for end users. NextRadio can access FM signals even when cellular data networks are not available. Neither Samsung nor NextRadio said which phones might be the first to benefit from this partnership. Alcatel, LG, and Motorola have already enabled FM radios on their handsets.
Samsung plans to announce its 2018 flagship handset at next month's Mobile World Congress trade show in Barcelona. Some had speculated the company would reveal the phone at CES, but JD Koh, president of Samsung's mobile business, confirmed to ZDNet that the Galaxy S9 will arrive in February. Samsung has used MWC on several occasions to launch is flagship Galaxy S series, most recently the Galaxy S7 in 2016. The Galaxy S8 marked its debut at a stand-alone event in New York City on March 29, 2017. Sales of the new Galaxy S9 could could begin as soon as March of this year. Some reports suggest the new phone will be an upgraded version of the S8 design, with a relocated fingerprint sensor and dual cameras. Samsung has not confirmed any feature of the phone. Koh also noted that Samsung plans to release a foldable smartphone at some point in 2019.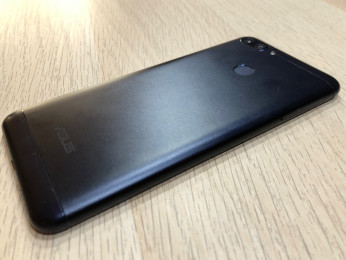 Asus is back with another smartphone for the U.S. market. The ZenFone Max Plus (M1) is an entry-level device that offers dual cameras, a large battery, and stock Android. Here is our first look at this low-cost smartphone.
Motorola's partner Livermorium announced plans to bring its $99 slide-out QWERTY keyboard to market. Is this the accessory or your typing dreams? Here are our impressions of the latest Mod for the Moto Z family of smartphones.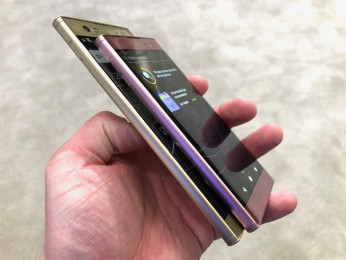 Sony debuted several new smartphones at CES this week in Las Vegas, including the Xperia XA2, XA2 Ultra, and L2. The XA2 and XA2 Ultra share nearly every feature other than screen size and battery capacity. Here is an early look at the latest from Sony.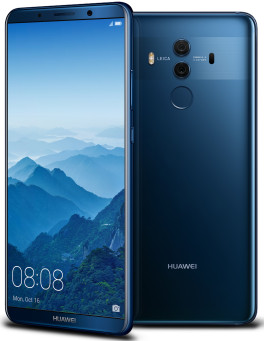 Huawei today announced a range of efforts it is taking to increase visibility for its Mate 10 Pro flagship smartphone. To start, the device will be available for pre-order between February 7 and February 17, with a ship date of February 18. The phone will retail for $799 and will be sold online, unlocked from Amazon.com, Best Buy, Newegg, B&H, and Microsoft. The phone will not be sold by any U.S. carriers, at least not in the near future, but it is compatible with the GSM-based networks of AT&T/Cricket and T-Mobile/MetroPCS. People who pre-order the phone during the initial 10-day window will receive a $150 gift card from the associated retailer. Huawei said it plans to increase its marketing in the U.S. in order to help sell the phone. To start, it has partnered with "Wonder Woman" actor Gal Gadot to serve as the brand's Chief Experience Officer. Gadot has long used Huawei phones, according to the company, and has offered the firm honest feedback over the years. Moreover, Huawei plans to increase its advertising budget in the U.S. to raise awareness of the brand and the Mate 10 Pro. It has already begun to put up billboards with the "the best phone you never heard of" slogan around the U.S. Huawei was expected to announced a distribution deal with AT&T this week, but the arrangement fell apart in recent days for unspecified reasons. Huawei is also making the Porsche Design Mate 10 variant available through the same channels as the standard version. The Porsche Design model costs $1,225.
Google today said its Google Assistant is about to be available in far more places than it is today. To start, Google Assistant is headed to Android Auto — both the in-car version and the stand-alone Android app. With Google Assistant available in Android Auto, drivers will be able to listen to their playlists from apps like Spotify or Google Play Music, get quick directions from Google Maps or Waze, and send or receive messages from services like WhatsApp. Google Assistant will soon be available from far more headphones, too. Companies including Jaybird, JBL, LG, and Sony announced Assistant integration with various headphones this week during the Consumer Electronics Show. The experience is optimized for the Google Assistant, which will be easily accessible with the touch of an earbud. Google says Android Assistant is headed to more Android TV devices, as well, including the Nvidia Shield TV, and Sony TVs. Assistant will reach smart TVs from Changhong, Element, Funai, Haier, Hisense, and Westinghouse. Assistant is now compatible with a wider range of smart home products, including some 1,500 devices from 225 brands. Last, Google wants the Assistant's powers to be more obvious to end users. That's why it is calling out Google Actions (similar to Alexa skills) that can be discovered through a new directory. People will be able to explore the Assistant's potential powers from the Assistant app on their Android device or iPhone. The Google Assistant is an AI-powered, voice-activated tool that handles a wide range of queries and requests.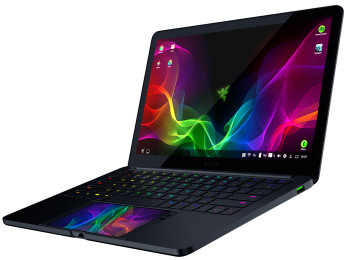 Razer today revealed Project Linda, a smartphone and laptop hybrid concept that would pair the Razer handset with a laptop shell to create a single device. The Linda itself features a 13.3-inch 120 Hz screen, full keyboard, customized buttons, an internal battery and storage, and several ports (USB-A, USB-C, 3.5mm). The Razer slides into the bottom half of Project Linda where the trackpad would be on a regular laptop. From there, the Razer and Project Linda work together to bring a Windows-style user interface that's based on Android. The Razer Phone, which has a Snapdragon 835 processor and 6 GB of RAM, has more than enough horsepower to drive the laptop accessory. The Razer's 5.7-inch display can be used as a touchpad, or as a second screen for access to apps, tools, and more. Specs and features have not been fully finalized. Razer said it will weigh feedback over the next few months before it settles on the shipping version the laptop dock.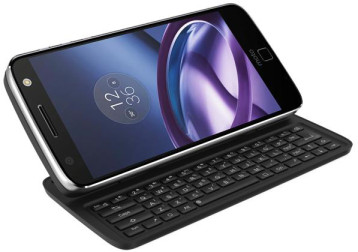 Motorola today announced the pending availability of the Livermorium Slider Keyboard Moto Mod, an attachment that gives the Moto Z family a physical QWERTY keyboard for typing. The keyboard slides out and can tilt the handset up to 60 degrees for miniature-laptop-style typing. The Livermorium was initially an Indiegogo project and has since gained the support of Lenovo and Motorola. The slide-out keyboard will be available later this winter for $99. Motorola continues to encourage developers to support the Moto Mod program. Motorola is taking submissions for Moto Mod concepts and those whose ideas are selected will receive a Moto Z handset, the Moto Mod Development Kit, and support from Indiegogo.
Lenovo and Vital USA today announced the Vital Moto Mod, a modular attachment for the Moto Z line of smartphones that can measure a range of health stats. Vital USA says the Vital Modo Mod can monitor heart rate, respiratory rate, pulse oximetry, non-contact body temperature, and blood pressure. The Mod works with the Vital App, a HIPAA-compliant application, to parse the data and create a complete health picture. The mod includes a finger cuff with an inflatable bladder along with other sensors to make the measurements. Vital USA says the measurements take about three to five minutes to complete, and they are then stored in the app where they can be shared and/or analyzed. The company claims all five measurements are made as accurately as they might be with dedicated medical equipment. Pricing and availability were not immediately disclosed.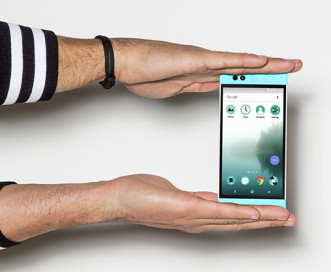 Nextbit this week warned owners of its Robin smartphone that it plans to shut down its Cloud Storage service on March 1. The company revealed the news in an email to customers. Nexbit recommends Robin owners take the time to download anything and everything they had backed up to the Nextbit cloud, including apps and photos. Nextbit said it will automatically sign all users out of the Cloud Storage service on March 1, though people will be able to download their photos through April 1. After that date, everything stored in Cloud Storage will be lost and inaccessible. Nextbit and its Robin phone were unique in that they relied on dynamic backups to the cloud that could offload apps in order to ensure there was enough storage space on the handset itself. Nextbit sold its handset assets to Razer.
Razer today said it has struck a deal with Netflix that will allow its Razer smartphone to stream Netflix content with HDR+ video and 5.1 surround sound. Razer claims its phone is the first to offer both these capabilities. One of the Razer's primary features is a display with a 120 Hz refresh rate. Moreover, the device has high-quality stereo speakers. In this case, the 5.1 surround sound will be created virtually using the stereo speakers (or headphones, if attached). The capabilities will be added through a software update planned for later this month.
The WiFi Alliance today said it is undertaking new efforts to secure the experience and use of WiFi. The organization plans to enhance the existing WPA2 standard to further reduce potential vulnerabilities. WPA2 will continue to be deployed across devices for the foreseeable future. The WiFi Alliance also plans four new capabilities for personal and enterprise WiFi security this year as part of WiFi Certified WPA3. One core feature will be stronger protections even when users choose weak passwords. Moreover, WPA3 will simplify the process of securing access points that don't have a display or interface. The forthcoming standard will provide individualized data encryption to protect data as it moves from computers, tablets, and phones to access points. Last, WPA3 will include a 192-bit security suite to help businesses and governments adopt the highest levels of protection.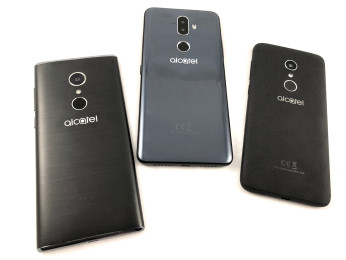 Alcatel showed off new hardware at CES this week, though it stopped short of fully announcing any new phones. The 5 Series, 3 Series, and 1 Series devices will encompass its entire smartphone range moving forward. The company had several prototypes on hand for each and we took a look at this not-yet-final phones. Here are our initial impressions.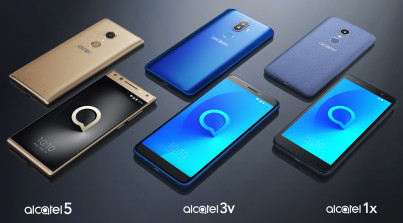 TCL Communication today announced three new devices falling under the Alcatel brand. These phones are the first in a range of affordable devices that target different price points. For example, the 5 Series will have price points that fall under $300, while the 3 Series and 1 Series will have price points that fall under $200 and $100, respectively. The first three phones in the Series include the 5, the 3V, and the 1X. These will be joined by others throughout the 2018 calendar year. Of note, all three series adopt the modern 2:1 aspect ratio display, and all three series include fingerprint sensors. The Alcatel 5 has dual front cameras, while the 3V has dual rear cameras. TCL didn't provide any detailed specifications for these devices, which will be more formally introduced at the Mobile World Congress trade show in February. The company did explain that it will use a mix of Qualcomm and MediaTek processors, and is for the first time sourcing the smartphone screens from TCL Display. The company said these devices will be its focus moving forward, though older brands such as Idol and Pop will continue to be available for some time. More information about the new Alcatel 5 Series, 3 Series, and 1 Series will come to light next month.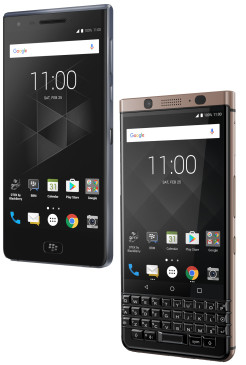 TCL Communication today said it plans to introduce two new BlackBerry-branded handsets this year, both of which will feature physical QWERTY keyboards. They will serve as successors to last year's KEYone handset. TCL didn't share any details about these new BlackBerry devices other than to say they'll arrive later in 2018. TCL today also said it plans to sell the BlackBerry Motion smartphone in the U.S. starting January 12. The device has been available overseas since late last year. The BlackBerry Motion will be sold unlocked for $450 from Amazon.com and Best Buy. It supports GSM networks, such as those operated by AT&T and T-Mobile. Later this quarter TCL plans to release a bronze edition KEYone smartphone. Other than the color, the KEYone Bronze Edition changes memory to 4 GB and storage to 64 GB, and adds support for a second SIM card. Exact pricing and availability was not disclosed. Last, BlackBerry and TCL are working to bring Android 8 Oreo to the KEYone and expect to do so in the months ahead.
Qualcomm today said a number of leading handset makers have adopted its radio frequency front-end. Some of the OEMs include Google, HTC, LG, Samsung and Sony Mobile. This means these smartphone manufacturers will rely on Qualcomm's hardware to ensure their devices can talk to wireless networks. This is particularly important for T-Mobile, as the RF front end provides comprehensive 600 MHz band (B71) support. T-Mobile is deploying LTE on its 600 MHz spectrum now and plans to use it for 5G service down the road. The RF front end includes a modem-to-antenna system using the new QPM26xx series gallium arsenide-based power amplifier module. The module contains duplexers, envelope tracker, antenna tuners, antenna switches, and discrete and integrated filter modules. Qualcomm says its RF front end supports features such as Gigabit LTE, 4x4 MIMO and LTE Advanced today, and will evolve to handle 5G technologies in 2019.
Qualcomm today said more than 55 consumer products now include support for aptX HD, its high-quality Bluetooth audio codec. The aptX HD codec supports 24-bit music quality over Bluetooth and improves the signal-to-noise ratio, which results in lower background noise. Further, Qualcomm expects support for aptX HD to blossom over the next six months. For example, aptX HD is natively supported in Android 8 Oreo, and hardware such as the Snapdragon 845 processor, Qualcomm Bluetooth Audio CSR8675 and QCC5100 SoCs. Hardware makers that have adopted aptX HD include Bowers & Wilkins, Beyerdynamics, iRiver, Google, LG, Nura, Sony, OnePlus, Huawei, HTC, Sharp, NAIM, and PSB Speakers. Both the phone/tablet and the headphones/speakers need to support aptX HD in order for end users to experience the improved music quality.
Qualcomm's Smart Audio Platform now supports Amazon Alexa, Google Assistant, and Microsoft Cortana. The idea is to make it easier for hardware makers to add voice assistant features to their devices, such as smart speakers and other smart home gear. The platform will reduce the time and development cost to bring such functions to various designs for in-home use. In addition to Google Assistant, the Smart Audio Platform includes support for Android Things, Google Cast for audio. and other Google services. "The integrated platform is designed to bring together a unique combination of processing capability, connectivity options, voice user interfaces and premium audio technologies to help meet increasing consumer demand for comprehensively featured, highly intuitive smart speakers," said Qualcomm. The Smart Audio Platform is powered by a quad-core ARM A53 processor and includes Qualcomm's Hexagon Audio DSP, WiFi, Bluetooth 4.2 Low Energy with aptX and aptX HD, audio playback for various codecs, far-field microphones, beam forming, echo cancellation, and noise suppression. The Qualcomm Smart Audio Platform with support for Amazon Alexa is already in production, while the Smart Audio Platform for Google Assistant and Microsoft Cortana is expected to be generally available in the first half of 2018.
Qualcomm today announced the Low Power Bluetooth SoC QCC5100 Series module for wearables and hearables. The SoC is meant to empower small form factor hardware by reducing power requirements and adding advanced features at the same time. The module runs on a dual-core, 32-bit processor with Qualcomm's Kalimba DSP Audio subsystem. It supports high-fidelity music and call playback with aptX, aptX HD, Qualcomm TrueWireless Stereo (for fully wireless earbuds), and enhanced active noise cancellation. Moreover, it bakes in support for voice assistant services from Amazon (Alexa), Google (Assistant), and Microsoft (Cortana) with low-power wake word detection. Other specs include Bluetooth 5.0 and 2 Mbps Bluetooth Low Energy support, embedded memory and storage for music, integrated amplifier, and developer tools for hardware makers to put to work in their designs. Qualcomm claims the SoC is very efficient, reducing power consumption by 65% for voice calls and music streaming. Qualcomm expects designs based on the QCC5100 Series will reach the market during the first half of the year.
AT&T will not sell the Huawei Mate 10 Pro smartphone, according to a report in the Wall Street Journal. Huawei was widely expected to announce a distribution deal with AT&T during its CES keynote address, scheduled for Jan. 9. The deal has collapsed for reasons unknown. Huawei has not yet been able to strike a carrier deal in the U.S., leaving it essentially shut out of the market. If and when it sells devices in the U.S., it generally does so through the open market through partners such as Amazon.com. The Mate 10 Pro is a flagship handset that Huawei has been selling abroad since late last year. Huawei didn't immediately comment on the matter. Official word may come from the company during its CES address later this week.
Sgnl, a start-up company initially supported by Samsung, this week introduced its primary product, a watch band that uses bone conduction to make phone calls audile through your fingertips. The watch band can be used with any analog, digital, or smart watch, or as a stand-alone product. The company calls the Sgnl the world's first "body conduction unit." It generates vibrations that travel through the owner's hand, fingers, and eventually to the ear. Sgnl suggests this allows people to take calls more discretely and privately when compared to speakerphones. The wearable can be paired with a mobile app for tracking workouts and connects to smartphones via Bluetooth. It includes haptics with alarms, a pedometer, water resistance, and four days of battery life. The Sgnl is compatible with Android and iOS. The Sgnl will ship in March. Pricing wasn't disclosed.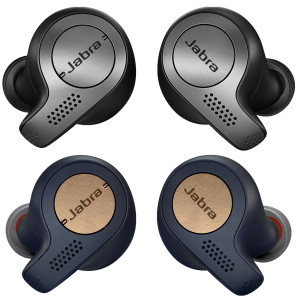 Jabra today announced two additions to its range of fully wireless earbuds, the Elite 65t and Elite Active 65t. The earbuds take the basic approach set by the high-end Jabra Elite Sport and break apart the features into two separate products. Importantly, they add support for Amazon's Alexa, something few other headphones offer at the moment. Both devices share similar design and build, with a new shape for better in-ear fit and new materials for added comfort. The Elite 65t is for those who want the best possible sound for calls and music, but don't need fitness functionality. For example, it has a four-microphone array and hardened wireless performance for call clarity. The Active 65t is aimed at those who may use the device during fitness activities. It has special coatings that provide IP56 certification against sweat and rain. An accelerometer helps people track workouts. Both the Elite 65t and Elite Active 65t offer 5 hours of listening per charge, and the included charging cradle produces up to two additional charges making for a total of 15 hours. The Jabra Elite 65t series will be available for pre-order on BestBuy.com on January 8 and in stores by February. The 65t is priced at $170 and the Active 65t is priced at $190.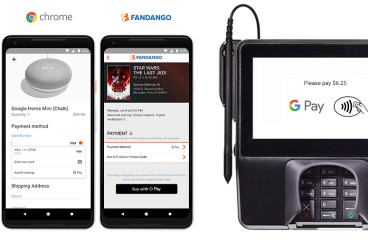 Google today took steps to simplify its mobile and online payment products by combining them into a single service called Google Pay. Moving forward, Google Pay will encompass the features of Google Wallet and Android Pay. Google expects people will use Google Pay to make payments online and via mobile devices, and even to pay friends directly. Google says Google Pay is already available in some apps and web sites, including (but not limited to) Airbnb, Dice, Fandango, HungryHouse, and Instacart. Google expects Google Pay to become more widely available quickly, as developers don't have to do too much to alter their existing Google Wallet- and Android Pay-backed services for full Google Pay integration. Google didn't say if or when a new Google Pay mobile app will reach Android handsets.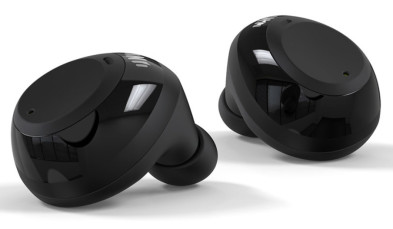 Nuheara debuted a new set of fully wireless earbuds at CES this week called the IQbuds Boost. The earbuds have refreshed casings when compared to last year's IQbuds and offer an additional 1 hour of battery life per charge. The more important improvement, however, comes in the form of software that can customize the experience for each person. Together with the mobile app, EarID technology measures your hearing thresholds to create your own personal sound profile. It does this via an artificial intelligence powered "Self Fit Formula" and calibrates the IQbuds to accurately reflect the differences in ear canal shape, depth, and more. Nuheara has added the National Acoustic Laboratory's NL2 self-fitting formula to its software in order to make this happen. Normally this type of customization requires a trip to an audiologist. Like the original IQbuds, the IQbuds Boost include active noise cancellation and can be used not only for music and calls, but to actively turn down background noise when in loud spaces. For example, they can be worn in loud restaurants so the wearer can more easily converse with those sitting next to them. The Nuheara IQbuds Boost with EarID will ship later this spring. Pricing is set at $200.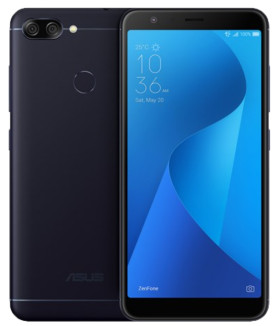 Asus today announced the ZenFone Max Plus (M1), a new Android handset that goes big. The phone has a metal exterior and 2.5D curved glass on front to help give it a modern look. The phone includes a 5.7-inch screen at 720p resolution and it is powered by an octa-core processor with 3 GB of memory and 32 GB of storage. The phone adopts two cameras on the rear, one standard view and the other wide angle. The main sensor captures 16-megapixel images and can take advantage of PDAF, HDR, and an LED flash. The secondary sensor captures 8-megapixel images at 120-degrees wide. The front camera is either 8 megapixels or 16 megapixels, depending on the market. It comes with Asus' beautification software tools. Asus stuffed a 4,130mAh battery into the chassis, which provides long battery life. Other features include a fingerprint sensor, Bluetooth, WiFi, GPS, and an FM radio. It runs Android 7 Nougat with ZenUI 4.0 on top. The phone supports LTE Bands 2, 3, 4, 5, 7, 12, 17, 28, which gives it basic support for U.S. networks. Asus said the phone will be sold in the U.S., though it didn't say if that would be direct to consumers or via carrier. (Verizon sells the ZenFone V Live.) The ZenFone Max Plus (M1) is priced at $229.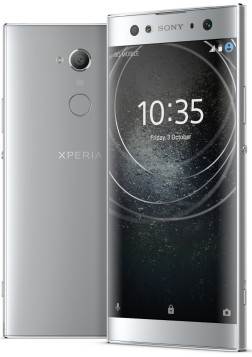 Sony Mobile today unveiled the Xperia XA2 and Xperia XA2 Ultra handsets, dramatically improved sequels to last year's phones. The XA2 and XA2 Ultra (pictured) have metal frames, new aluminum back panels, and 2.5D curved glass on front that Sony says is more refined than the previous generation. The full HD panels measure 5.2 inches on the XA2 and 6 inches on the XA2 Ultra. Fingerprint readers adorn the rear panel of the handsets. Both phones move from the Snapdragon 400 series to the Snapdragon 630 processor with 3 GB of memory and 32 GB of storage. The devices share the same 23-megapixel Sony Exmor RS image sensor with hybrid autofocus, SteadyShot stabilization, and ISO speeds up to 12,800 for low-light photography. They have an all-new 8-megapixel camera on front that includes a 120-degree field of view and SteadyShot for cleaner self videos. The larger XA2 Ultra packs a second user-facing camera with a 16-megapxiel sensor, optical image stabilization, and display-based flash. Both phones gain bigger batteries when compared to last year's handsets. The XA2 has a 3,300mAh power cell and the XA2 Ultra improves even more to 3,580mAh. The batteries include Stamina Mode and Qnovo for adaptive charging. Other features include Bluetooth 5.0 with aptX, GPS, WiFi, NFC, USB-C, and memory card slot (up to 256 GB). The phones run Android 8 Oreo. Sony says the Xperia XA2 and XA2 Ultra will go on sale in late January. Pricing wasn't disclosed.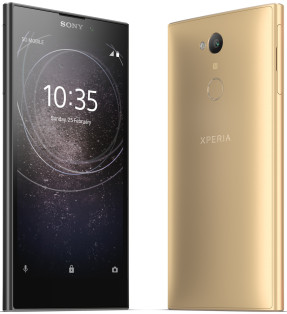 Sony Mobile today announced the Xperia L2, an affordable Android smartphone that makes some significant upgrades compared to its predecessor. To start, the phone has a metal frame and glass front. The L2 includes a 5.5-inch 720p display and it is powered by a 1.5 GHz quad-core MediaTek processor with 3 GB of memory and 32 GB of storage. The phone now packs a rear-mounted fingerprint reader — a must-have in today's market — and a larger 3,300mAh battery with Stamina Mode. The main camera boasts a 13-megapixel sensor while the front camera has a 120-degree, wide-angle, 8-megapixel sensor. Other features include Bluetooth 4.2 with aptX, GPS, WiFi, NFC, USB-C, and memory card slot. It runs Android 7.1 Nougat. Sony says the Xperia L2 will reach the U.S. in black, gold, and pink in late January. Pricing wasn't disclosed.
Huawei's Honor brand expects to roll out an animoji-style feature to its V10 smartphone later this year. The company demonstrated the facial recognition technology on stage during the Consumer Electronic Show in Las Vegas. Using the V10's user-facing camera and special software, people will be able to make faces that are then animated on the screen, similar to the iPhone X's animoji feature. Honor's animations were more complex than Apple's, at least according to the demonstrations made on stage, as the animoji were more responsive to minute facial expressions. Honor did not say exactly when the feature will be available, but it will first reach the V10. The company also spoke about its plans for the U.S. market. Honor is already on step two of a three-step plan. The first was to enter the open market with support for select GSM networks. The second was to expand compatibility to all GSM networks in the U.S. The third, and yet unrealized, step is to sell its devices from one or two U.S. carriers. Honor did not say if it has made progress with U.S. network operators, such as AT&T and T-Mobile.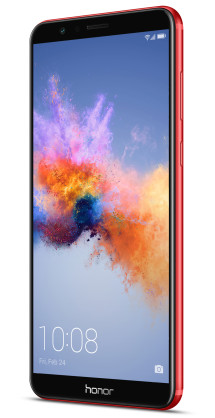 Huawei today debuted a new red variant of the Honor 7X smartphone. Huawei is only making 20,000 units with the red color, and calls it a limited edition. It will be made available in the U.S., the U.K., Russia, India, France, Germany, Italy, and Spain before February 14. Moreover, Honor has partnered with Monster which has agreed to give the first 100 people to buy the red Honor 7X (in each country) a pair of red co-branded Honor/Monster AM-15 headphones. The Honor 7X is already available in black, blue, and gold for $199. It has a 5.9-inch screen with 2:1 aspect ratio, dual cameras, Kirin 659 processor, 3,340mAh battery, and Android 7.1 Nougat.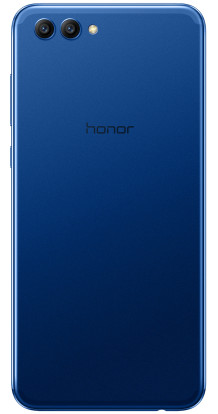 Huawei today announced that its Honor V10 smartphone will reach several markets beginning this week. The phone goes on sale in India, the U.K., France, Germany, Italy, and Spain can pick the phone up for less than $500. The phone will land in Malaysia and Russia later this month. The V10 has a unibody aluminum chassis with smooth edges and curved glass. The display measures 5.99 inches and adopts the 2:1 aspect ratio with full HD+ resolution. The phone is powered by Huawei's top-of-the-line Kirin 970 processor with 8 cores, 6 GB of memory, and 128 GB of storage. The V10 includes a dual-camera array on the rear. The main camera has a full-color, 16-megapixel sensor and the secondary camera has a monochrome, 20-megapixel sensor. They can tap into PDAF and the Kirin 970's neural processing unit for sharp focus and portrait photos with blurred backgrounds. Other features include a 13-megapixel selfie camera, fingerprint sensor, NFC, dual SIM cards, 3,750mAh battery, 4K video capture, Microsoft Translate, muted notifications during gaming, screen recording, face unlock, and 3.5mm headphone jack. The Honor V10 runs Android 8 Oreo with Huawei's EMUI 8 user interface on board. The V10 will be made available online, unlocked to U.S. buyers within a few months.
Powermat, a member of the Power Matters Alliance using the AirFuel standard, has also joined the Wireless Power Consortium, the group that supports the Qi wireless charging standard. Powermat became a member of the WPC this week, where it will contribute its technology to improve and advanced inductive wireless charging for both PMA and Qi devices. The PMA and WPC competed for years to bring wireless charging to the masses, each with its own charging tech The WPC, however, scored a major victory last year when Apple picked the Qi for the iPhone 8, 8 Plus, and X. "Qi has become the dominant wireless charging standard on the market and the recently launched Apple iPhone lineup is evidence of this success," said Elad Dubzinski, Powermat CEO. "Powermat will share technology innovation to further unlock wireless charging potential, and will expedite the growth of the wireless charging infrastructure, bringing wireless charging to wherever users need it." More than 360 companies already back the Qi standard. Powermat plans to make gear that supports both PMA and Qi. The company is already working with Starbucks to upgrade the many PMA-powered wireless charging stations in some U.S. Starbucks locations with support for Qi.