CES 2018
The mother of all trade shows, the Consumer Electronics Show takes over Vegas in early January. Some phones are usually announced, and we'll have hands-on reports for each one. This year, we expect news from Sony, Samsung, Alcatel, and more. Plus we'll have hands-on details of other interesting apps, services, and accessories in the world of phones.
Bookmark this page and don't miss a thing!
Also, follow us on Twitter for up-to-the-second news and extras:
All Google Sony Huawei Razer more... Discuss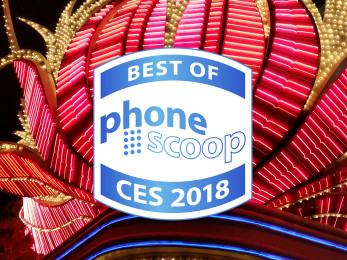 CES is the world's big consumer tech show. Every year we head out to Vegas to check out everything in person. We honor the standouts with our Best of CES awards. This year, five products really caught our eye.
---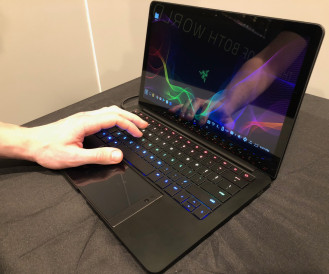 Razer had sort of a throw-back product on hand, the Project Linda Laptop Concept. This device merges the Razer smartphone with a laptop dock to create a single device that can do several things at once. Here is a quick look at the basic features of the Project Linda.
---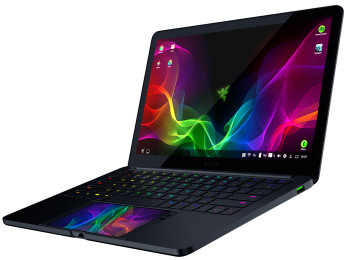 Razer today revealed Project Linda, a smartphone and laptop hybrid concept that would pair the Razer handset with a laptop shell to create a single device. The Linda itself features a 13.3-inch 120 Hz screen, full keyboard, customized buttons, an internal battery and storage, and several ports (USB-A, USB-C, 3.5mm). The Razer slides into the bottom half of Project Linda where the trackpad would be on a regular laptop. From there, the Razer and Project Linda work together to bring a Windows-style user interface that's based on Android. The Razer Phone, which has a Snapdragon 835 processor and 6 GB of RAM, has more than enough horsepower to drive the laptop accessory. The Razer's 5.7-inch display can be used as a touchpad, or as a second screen for access to apps, tools, and more. Specs and features have not been fully finalized. Razer said it will weigh feedback over the next few months before it settles on the shipping version the laptop dock.
---
Razer today said it has struck a deal with Netflix that will allow its Razer smartphone to stream Netflix content with HDR+ video and 5.1 surround sound. Razer claims its phone is the first to offer both these capabilities. One of the Razer's primary features is a display with a 120 Hz refresh rate. Moreover, the device has high-quality stereo speakers. In this case, the 5.1 surround sound will be created virtually using the stereo speakers (or headphones, if attached). The capabilities will be added through a software update planned for later this month.
---