CES 2018
The mother of all trade shows, the Consumer Electronics Show takes over Vegas in early January. Some phones are usually announced, and we'll have hands-on reports for each one. This year, we expect news from Sony, Samsung, Alcatel, and more. Plus we'll have hands-on details of other interesting apps, services, and accessories in the world of phones.
Bookmark this page and don't miss a thing!
Also, follow us on Twitter for up-to-the-second news and extras:
All Google Sony Huawei Razer more... Discuss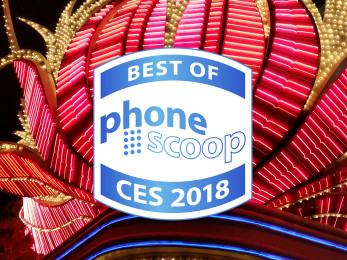 CES is the world's big consumer tech show. Every year we head out to Vegas to check out everything in person. We honor the standouts with our Best of CES awards. This year, five products really caught our eye.
---
Google today said its Google Assistant is about to be available in far more places than it is today. To start, Google Assistant is headed to Android Auto — both the in-car version and the stand-alone Android app. With Google Assistant available in Android Auto, drivers will be able to listen to their playlists from apps like Spotify or Google Play Music, get quick directions from Google Maps or Waze, and send or receive messages from services like WhatsApp. Google Assistant will soon be available from far more headphones, too. Companies including Jaybird, JBL, LG, and Sony announced Assistant integration with various headphones this week during the Consumer Electronics Show. The experience is optimized for the Google Assistant, which will be easily accessible with the touch of an earbud. Google says Android Assistant is headed to more Android TV devices, as well, including the Nvidia Shield TV, and Sony TVs. Assistant will reach smart TVs from Changhong, Element, Funai, Haier, Hisense, and Westinghouse. Assistant is now compatible with a wider range of smart home products, including some 1,500 devices from 225 brands. Last, Google wants the Assistant's powers to be more obvious to end users. That's why it is calling out Google Actions (similar to Alexa skills) that can be discovered through a new directory. People will be able to explore the Assistant's potential powers from the Assistant app on their Android device or iPhone. The Google Assistant is an AI-powered, voice-activated tool that handles a wide range of queries and requests.
---
Qualcomm today said a number of leading handset makers have adopted its radio frequency front-end. Some of the OEMs include Google, HTC, LG, Samsung and Sony Mobile. This means these smartphone manufacturers will rely on Qualcomm's hardware to ensure their devices can talk to wireless networks. This is particularly important for T-Mobile, as the RF front end provides comprehensive 600 MHz band (B71) support. T-Mobile is deploying LTE on its 600 MHz spectrum now and plans to use it for 5G service down the road. The RF front end includes a modem-to-antenna system using the new QPM26xx series gallium arsenide-based power amplifier module. The module contains duplexers, envelope tracker, antenna tuners, antenna switches, and discrete and integrated filter modules. Qualcomm says its RF front end supports features such as Gigabit LTE, 4x4 MIMO and LTE Advanced today, and will evolve to handle 5G technologies in 2019.
---
Qualcomm's Smart Audio Platform now supports Amazon Alexa, Google Assistant, and Microsoft Cortana. The idea is to make it easier for hardware makers to add voice assistant features to their devices, such as smart speakers and other smart home gear. The platform will reduce the time and development cost to bring such functions to various designs for in-home use. In addition to Google Assistant, the Smart Audio Platform includes support for Android Things, Google Cast for audio. and other Google services. "The integrated platform is designed to bring together a unique combination of processing capability, connectivity options, voice user interfaces and premium audio technologies to help meet increasing consumer demand for comprehensively featured, highly intuitive smart speakers," said Qualcomm. The Smart Audio Platform is powered by a quad-core ARM A53 processor and includes Qualcomm's Hexagon Audio DSP, WiFi, Bluetooth 4.2 Low Energy with aptX and aptX HD, audio playback for various codecs, far-field microphones, beam forming, echo cancellation, and noise suppression. The Qualcomm Smart Audio Platform with support for Amazon Alexa is already in production, while the Smart Audio Platform for Google Assistant and Microsoft Cortana is expected to be generally available in the first half of 2018.
---
Qualcomm today announced the Low Power Bluetooth SoC QCC5100 Series module for wearables and hearables. The SoC is meant to empower small form factor hardware by reducing power requirements and adding advanced features at the same time. The module runs on a dual-core, 32-bit processor with Qualcomm's Kalimba DSP Audio subsystem. It supports high-fidelity music and call playback with aptX, aptX HD, Qualcomm TrueWireless Stereo (for fully wireless earbuds), and enhanced active noise cancellation. Moreover, it bakes in support for voice assistant services from Amazon (Alexa), Google (Assistant), and Microsoft (Cortana) with low-power wake word detection. Other specs include Bluetooth 5.0 and 2 Mbps Bluetooth Low Energy support, embedded memory and storage for music, integrated amplifier, and developer tools for hardware makers to put to work in their designs. Qualcomm claims the SoC is very efficient, reducing power consumption by 65% for voice calls and music streaming. Qualcomm expects designs based on the QCC5100 Series will reach the market during the first half of the year.
---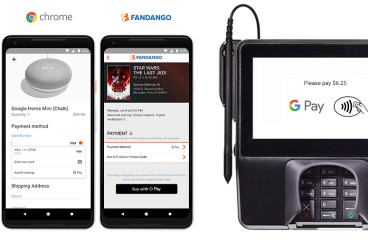 Google today took steps to simplify its mobile and online payment products by combining them into a single service called Google Pay. Moving forward, Google Pay will encompass the features of Google Wallet and Android Pay. Google expects people will use Google Pay to make payments online and via mobile devices, and even to pay friends directly. Google says Google Pay is already available in some apps and web sites, including (but not limited to) Airbnb, Dice, Fandango, HungryHouse, and Instacart. Google expects Google Pay to become more widely available quickly, as developers don't have to do too much to alter their existing Google Wallet- and Android Pay-backed services for full Google Pay integration. Google didn't say if or when a new Google Pay mobile app will reach Android handsets.
---