CES 2018
The mother of all trade shows, the Consumer Electronics Show takes over Vegas in early January. Some phones are usually announced, and we'll have hands-on reports for each one. This year, we expect news from Sony, Samsung, Alcatel, and more. Plus we'll have hands-on details of other interesting apps, services, and accessories in the world of phones.
Bookmark this page and don't miss a thing!
Also, follow us on Twitter for up-to-the-second news and extras:
All Google Sony Huawei Razer more... Discuss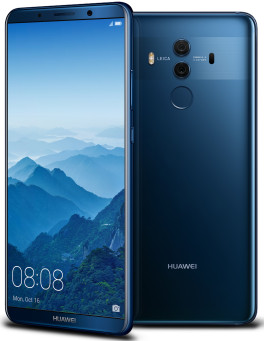 Huawei today announced a range of efforts it is taking to increase visibility for its Mate 10 Pro flagship smartphone. To start, the device will be available for pre-order between February 7 and February 17, with a ship date of February 18. The phone will retail for $799 and will be sold online, unlocked from Amazon.com, Best Buy, Newegg, B&H, and Microsoft. The phone will not be sold by any U.S. carriers, at least not in the near future, but it is compatible with the GSM-based networks of AT&T/Cricket and T-Mobile/MetroPCS. People who pre-order the phone during the initial 10-day window will receive a $150 gift card from the associated retailer. Huawei said it plans to increase its marketing in the U.S. in order to help sell the phone. To start, it has partnered with "Wonder Woman" actor Gal Gadot to serve as the brand's Chief Experience Officer. Gadot has long used Huawei phones, according to the company, and has offered the firm honest feedback over the years. Moreover, Huawei plans to increase its advertising budget in the U.S. to raise awareness of the brand and the Mate 10 Pro. It has already begun to put up billboards with the "the best phone you never heard of" slogan around the U.S. Huawei was expected to announced a distribution deal with AT&T this week, but the arrangement fell apart in recent days for unspecified reasons. Huawei is also making the Porsche Design Mate 10 variant available through the same channels as the standard version. The Porsche Design model costs $1,225.
---
AT&T will not sell the Huawei Mate 10 Pro smartphone, according to a report in the Wall Street Journal. Huawei was widely expected to announce a distribution deal with AT&T during its CES keynote address, scheduled for Jan. 9. The deal has collapsed for reasons unknown. Huawei has not yet been able to strike a carrier deal in the U.S., leaving it essentially shut out of the market. If and when it sells devices in the U.S., it generally does so through the open market through partners such as Amazon.com. The Mate 10 Pro is a flagship handset that Huawei has been selling abroad since late last year. Huawei didn't immediately comment on the matter. Official word may come from the company during its CES address later this week.
---
Huawei's Honor brand expects to roll out an animoji-style feature to its V10 smartphone later this year. The company demonstrated the facial recognition technology on stage during the Consumer Electronic Show in Las Vegas. Using the V10's user-facing camera and special software, people will be able to make faces that are then animated on the screen, similar to the iPhone X's animoji feature. Honor's animations were more complex than Apple's, at least according to the demonstrations made on stage, as the animoji were more responsive to minute facial expressions. Honor did not say exactly when the feature will be available, but it will first reach the V10. The company also spoke about its plans for the U.S. market. Honor is already on step two of a three-step plan. The first was to enter the open market with support for select GSM networks. The second was to expand compatibility to all GSM networks in the U.S. The third, and yet unrealized, step is to sell its devices from one or two U.S. carriers. Honor did not say if it has made progress with U.S. network operators, such as AT&T and T-Mobile.
---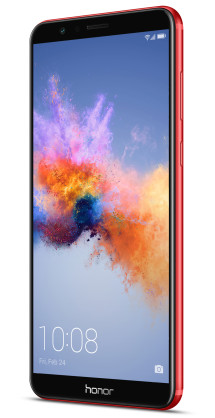 Huawei today debuted a new red variant of the Honor 7X smartphone. Huawei is only making 20,000 units with the red color, and calls it a limited edition. It will be made available in the U.S., the U.K., Russia, India, France, Germany, Italy, and Spain before February 14. Moreover, Honor has partnered with Monster which has agreed to give the first 100 people to buy the red Honor 7X (in each country) a pair of red co-branded Honor/Monster AM-15 headphones. The Honor 7X is already available in black, blue, and gold for $199. It has a 5.9-inch screen with 2:1 aspect ratio, dual cameras, Kirin 659 processor, 3,340mAh battery, and Android 7.1 Nougat.
---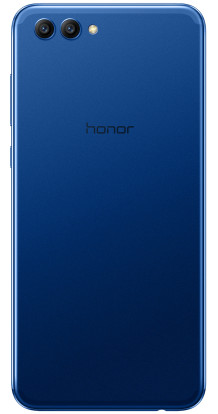 Huawei today announced that its Honor V10 smartphone will reach several markets beginning this week. The phone goes on sale in India, the U.K., France, Germany, Italy, and Spain can pick the phone up for less than $500. The phone will land in Malaysia and Russia later this month. The V10 has a unibody aluminum chassis with smooth edges and curved glass. The display measures 5.99 inches and adopts the 2:1 aspect ratio with full HD+ resolution. The phone is powered by Huawei's top-of-the-line Kirin 970 processor with 8 cores, 6 GB of memory, and 128 GB of storage. The V10 includes a dual-camera array on the rear. The main camera has a full-color, 16-megapixel sensor and the secondary camera has a monochrome, 20-megapixel sensor. They can tap into PDAF and the Kirin 970's neural processing unit for sharp focus and portrait photos with blurred backgrounds. Other features include a 13-megapixel selfie camera, fingerprint sensor, NFC, dual SIM cards, 3,750mAh battery, 4K video capture, Microsoft Translate, muted notifications during gaming, screen recording, face unlock, and 3.5mm headphone jack. The Honor V10 runs Android 8 Oreo with Huawei's EMUI 8 user interface on board. The V10 will be made available online, unlocked to U.S. buyers within a few months.
---