Best of CES 2018
Article Comments
Jan 11, 2018, 4:52 PM by Eric M. Zeman & Rich Brome
updated Jan 11, 2018, 4:53 PM
CES is the world's big consumer tech show. Every year we head out to Vegas to check out everything in person. We honor the standouts with our Best of CES awards. This year, five products really caught our eye.
In no particular order, here are our five Best of CES award recipients for 2018:
Best Phone: Sony Xperia XA2 Ultra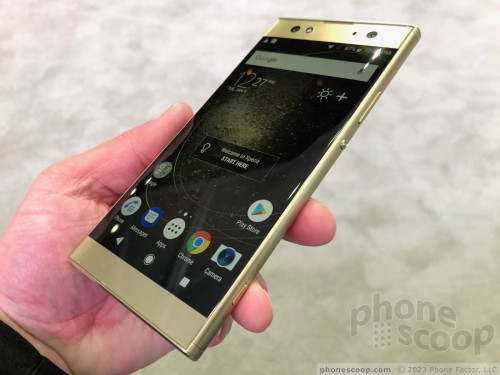 Sony's premium mid-range saw a refresh at CES with long-absent features and a nice boost in specs. The Xperia XA2 Ultra is attractive thanks to a new, more polished design, while including a dedicated camera button. Sony gave the phone a nice kick in performance by jumping to a Snapdragon 630 processor, and offered photography fans something to appreciate with a second, wide-angle selfie camera with dedicated flash. Last, and not least, Sony for the first time is bringing a working fingerprint reader to its U.S. phones. The Sony Xperia XA2 Ultra is a mega-great update and the best handset CES 2018 had to offer.
Check out the details and our hands-on.
Best Accessory: DJI Osmo 2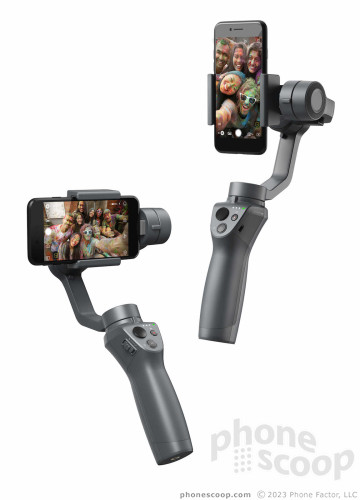 Drone-maker DJI revealed its second-generation gimbal, the Osmo 2, this week at CES and it got a lot of people excited. The Osmo 2 makes huge improvements over the original: It swapped the metal body for rugged nylon material that results in a lighter device; it revised the controls to make them easier to use; it added support for vertical video capture; it improved battery life to 15 hours; and, finally, it sliced the price from a painful $299 to a more affordable $129. Get ready to see a surge in people capturing video with gimbals. DJI's Osmo 2 is a must-have for any phone-based videographer.
Most Innovative: Razer Project Linda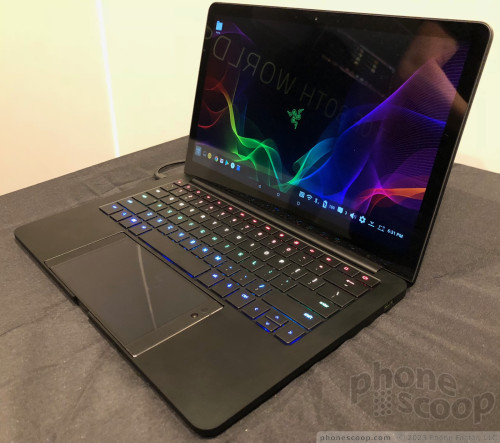 Razer, the company known for its gaming hardware, pushed the boundaries of what's possible between a phone and a laptop with the Project Linda concept. Project Linda is a laptop chassis that only comes to life when the Razer Phone is tucked into the frame. The chassis provides a 13.3-inch full HD screen with fast refresh rate, a full-sized and customizable keyboard, an internal battery, and internal storage. Razer Phone owners can drop their phone into Project Linda to take their gaming — or their video, music, and productivity tasks — to the next level. This accessory on steroids is high-quality gear that turns the smartphone into a viable (dedicated) laptop replacement. When docked, the Razer Phone can power apps on the big screen and the little screen at the same time. This is something for gamers to get excited about.
Check out the details and our hands-on.
Most Futuristic: Sgnl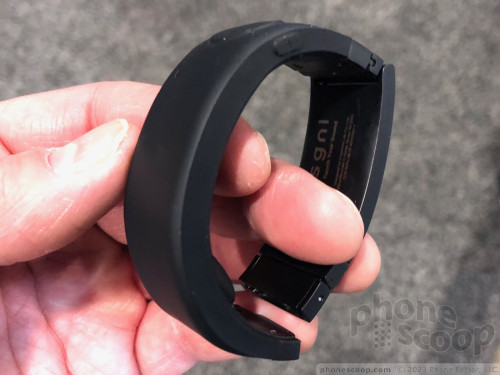 Sgnl has a novel way for people to take phone calls, even if it isn't entirely practical — yet. The company, a former Samsung incubator project called Innombdl Lab, devised a fitness band that lets you hear voice calls through your fingertips. This invention comes right out of science fiction movies, where it might make perfect sense to see the hero or heroine simply tough their finger to their ear to hear voice calls. Using body conduction technology, the Sgnl creates vibrations against your wrist the that travel from your hand to your ear on order to hear calls. The included mic allow anyone to hold a normal conversation via their Sgnl. The wristband also feature a host of fitness functions and is compatible with Android and iOS. If anything makes us dream of life-changing future tech, Sgnl is it.
Check out the details and our hands-on.
Most Ubiquitous: Google Assistant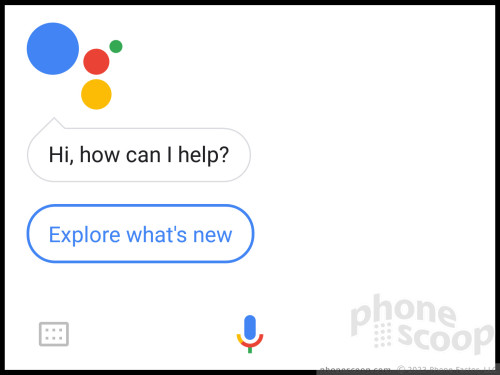 "Hey Google, tell me about #CES2018." Google Assistant, Google's voice-activated artificial assistant, was everywhere at CES 2018. The company announced myriad partnerships with CES exhibitors that will see Google Assistant put in more gear that will go in more and more places in your life. Smart speakers? Check. Television sets? Check. Automobiles? Check. Smart home tools? Check. Headphones? Check. You name it, hardware makers at CES added Google Assistant to it. Not only is Google Assistant becoming more omnipresent, it's gaining more abilities, too. The Assistant can talk to some 1,500 products made by 225 companies, giving people around the world voice control over more than 400 million things! It won't be long before Google Assistant really is ubiquitous.
No messages