Razer
Info & Phones News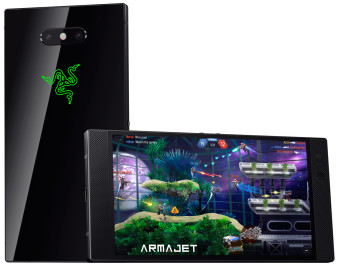 Razer has announced the Razer Phone 2, a follow up to the gaming device it launched last year. This new phone carries forward the same basic design, but upgrades the specs and performance. Starting with the display, Razer stuck with the 5.7-inch quad HD IGZO screen with a 120 Hz refresh rate, but improved brightness by 50%. The phone is powered by the Snapdragon 845 processor at 2.8 GHz with 8 GB of RAM and what Razer calls "vapor cooling" to help control thermals. Keeping the heat down leads to improved performance. The phone adopts a pair of Sony IMX sensors for the camera. The main camera features a wide field of view with a 12-megapixel sensor at f/1.75 and OIS, while the secondary camera has a telephoto lens with a 12-megapixel sensor at f/2.6. The phone can capture full HD video and 120fps slow motion. The front camera has an 8-megapixel sensor at f/2. Razer added an illuminated Chroma to the rear of the phone, allowing owners to take advantage of presets or adjust the light however they wish. The phone has a 4,000mAh battery that supports rapid charging and wireless charging. The chassis is rated IP67 for protection against water and dust, and a fingerprint reader is located on the right edge. The front-facing stereo speakers are powered by a 24-bit DAC and support Dolby Atmos. Razer nixed the headphone jack, but it included a DAC-assisted USB-C-to-3.5mm adapter in the box. The phone runs Android 8.1 and has its own launcher styled after Razer's design language. It includes the Cortex Mobile app where owners can find the latest games. The Razer Phone 2 comes in either black satin or black mirror. It supports most U.S. LTE bands and can run on AT&T, T-Mobile, and Verizon. The phone is available for preorder direct from Razer for $799.
---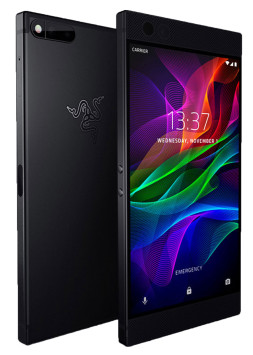 Razer is offering an early build of Android 8.1 Oreo to developers for the Razer Phone. The developer preview must be installed manually and will erase all data from the phone. This preview is not intended for owners of the device. Critically, Razer points out that the build does not include any carrier-specific features, meaning network connectivity, signal strength, enhanced voicemail, VoLTE support, and Wi-Fi calling support may not work with the developer preview. Further, there will be no over-the-air updates for the developer preview program and new builds will need to be manually installed each time. Developers interested in testing Android 8.1 on the Razer Phone can snag the preview from Razer's web site.
---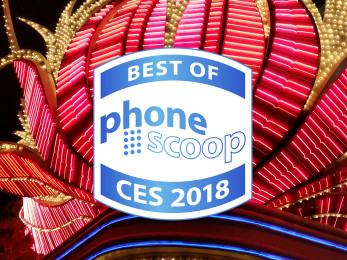 CES is the world's big consumer tech show. Every year we head out to Vegas to check out everything in person. We honor the standouts with our Best of CES awards. This year, five products really caught our eye.
---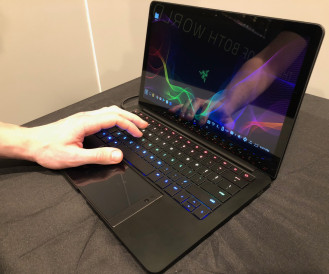 Razer had sort of a throw-back product on hand, the Project Linda Laptop Concept. This device merges the Razer smartphone with a laptop dock to create a single device that can do several things at once. Here is a quick look at the basic features of the Project Linda.
---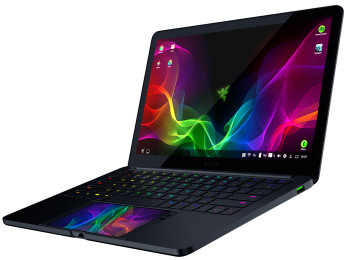 Razer today revealed Project Linda, a smartphone and laptop hybrid concept that would pair the Razer handset with a laptop shell to create a single device. The Linda itself features a 13.3-inch 120 Hz screen, full keyboard, customized buttons, an internal battery and storage, and several ports (USB-A, USB-C, 3.5mm). The Razer slides into the bottom half of Project Linda where the trackpad would be on a regular laptop. From there, the Razer and Project Linda work together to bring a Windows-style user interface that's based on Android. The Razer Phone, which has a Snapdragon 835 processor and 6 GB of RAM, has more than enough horsepower to drive the laptop accessory. The Razer's 5.7-inch display can be used as a touchpad, or as a second screen for access to apps, tools, and more. Specs and features have not been fully finalized. Razer said it will weigh feedback over the next few months before it settles on the shipping version the laptop dock.
---
Razer today said it has struck a deal with Netflix that will allow its Razer smartphone to stream Netflix content with HDR+ video and 5.1 surround sound. Razer claims its phone is the first to offer both these capabilities. One of the Razer's primary features is a display with a 120 Hz refresh rate. Moreover, the device has high-quality stereo speakers. In this case, the 5.1 surround sound will be created virtually using the stereo speakers (or headphones, if attached). The capabilities will be added through a software update planned for later this month.
---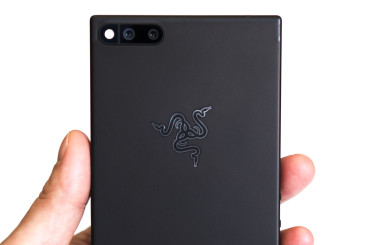 Razer's first phone is designed explicitly for gamers. Unlike some past efforts by other companies, this one looks like a normal phone. It packs high-end technology, including a display with a variable refresh rate that crank up to 120 Hz. A number of other high-tech features and thoughtful design touches make this one of the best gaming phones we've seen to date, at least on paper. What's it like in person? Read on for our first impressions.
---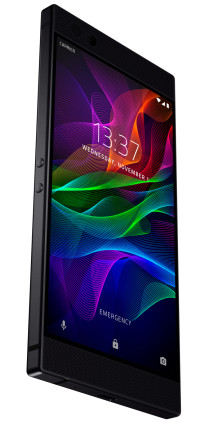 Razer today announced the Razer Phone, its first smartphone, with a focus on mobile gaming. The company bought NextBit, maker of the Robin phone, earlier this year and the Razer Phone was born from projects started at NextBit before the acquisition. The design is similar to the Robin in that it has a blocky shape and front-firing stereo speakers with independent amplifiers and a THX-certified DAC. The device boasts a number of firsts. To start, the 5.72-inch, wide-color gamut, IGZO LCD contains quad HD resolution and is the first display to refresh at a rate of 120 Hz (ideal for gaming). The Razer is also the first handset to ship with Qualcomm QuickCharge 4.0, an enhanced version of the rapid-charging technology. Razer is pushing the phone's pixels and polygons with a Snapdragon 835 processor with a whopping 8 GB of RAM. The phone has 64 GB of storage and supports microSD memory cards up to 2 TB. As for the camera, the phone has twin 12-megapixel cameras with PDAF and a two-tone, dual-LED flash. One camera has a wide-angle lens with an aperture of f/1.75 and the other has a telephoto lens with an aperture of f/2.6. An 8-megapixel, fixed-focus camera is located on front. A 4,000mAh battery provides plenty of power to keep games running for as long as possible. The phone runs Android 7 Nougat. Preorders kick off immediately. The Razer Phone will go on sale in the U.S. on November 17.
---