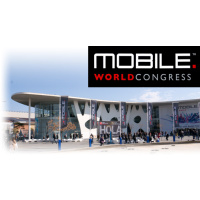 MWC 2014
The world's largest annual mobile event - Mobile World Congress - takes place the last week of February. We're on the ground in Barcelona to bring you all of the week's news. Tune in here for our full coverage, including hands-on with new phones from Samsung, LG, HTC, Nokia, ZTE, and Huawei.
All Liveblogs Samsung LG HTC more... Discuss
Microsoft Alcatel ZTE Nokia Sony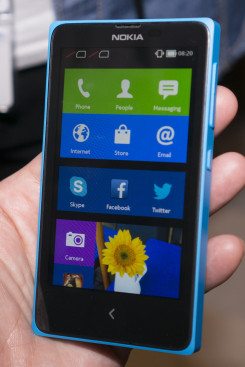 The rumors seemed surreal: an Android phone from Nokia?! Well it's real, and it's part of Nokia's aggressive strategy at the lower end of the market. With a unique blend of slick Lumia design, Android software, Microsoft services, Asha features, and a very low price, Nokia has created something that feels altogether new. Read on for our first hands-on impressions.
---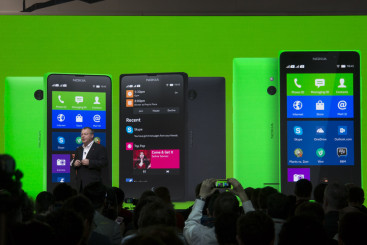 Nokia today announced the Nokia X, Nokia X+, and Nokia XL, its first phones to run the Android Open Source Project (AOSP) platform. The phones run standard Android apps, available through a new Nokia Store, or side-loaded. The phones offer Microsoft services - such as Outlook, Skype, HERE Maps, and OneDrive - instead of Google services. The interface is a blend of Lumia and Asha, including re-sizeable live tiles like Windows Phone, plus FastLane from Asha. The Nokia store supports carrier billing and in-app purchases. Facebook is pre-loaded. The X and X+ include a 4-inch display. The X+ adds a memory card slot. The XL steps up to a 5-inch display and a 2-megapixel front camera. The Nokia X will sell for 89 Euros. The X+ will sell for 99 Euros, in Q2. The XL is coming in early Q2 for 109 Euros. Nokia will sell the X family globally, starting in "growth markets." Nokia also re-affirmed its commitment to Lumia and Windows Phone. The company expects to price all X family phones lower than its Lumia phones. It will also continue offering Asha touch phones, at even lower price points, such as the new Asha 230, which will sell for only 45 Euros.
---
Microsoft today announced a handful of features of the next version of Windows Phone. The slate of changes announced center on supporting cheaper hardware and developing markets. The new software will support Qualcomm's newer low-end Snapdragon 200 and 400 chipsets. It will also reduce memory requirements and allow apps loaded on removable memory cards. Microsoft will also remove the requirement for three hardware buttons below the screen and a dedicated camera button. This is designed to allow manufacturers to re-use hardware designed for Android phones. Microsoft will also expand its driver support for common hardware parts used in Android phones, further making it easier for manufacturers to offer a phone in both Android and Windows Phone versions. Microsoft will also support dual-SIM phones in the new version. The company is expected to fully reveal the new Windows Phone OS at its upcoming Build conference.
---
Microsoft today announced Facebook Messenger app for Windows Phone. The app - previously only available for other OSes - is in final testing and will be available "soon."
---