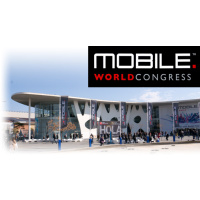 MWC 2014
The world's largest annual mobile event - Mobile World Congress - takes place the last week of February. We're on the ground in Barcelona to bring you all of the week's news. Tune in here for our full coverage, including hands-on with new phones from Samsung, LG, HTC, Nokia, ZTE, and Huawei.
All Liveblogs Samsung LG HTC more... Discuss
Microsoft Alcatel ZTE Nokia Sony
Nokia today made a new software developer kit available to app writers that will allow them to add more Lumia imaging tools to their own applications. Nokia Imaging SDK 1.1 adds several key functions, such as performance optimizations that allow advanced features, such as Lens Blur, to run on low-end Lumia devices like the Lumia 520. This means app writers can target a broader range of devices with their app and won't be limited to high-end hardware. The SDK also gives developers more tools to dip into editing functions, such as reframing images and crop/zoom. Last, the SDK adds support for Windows 8.1 desktop and RT. Nokia Imaging SDK 1.1 is free to download from Nokia's developer portal.
---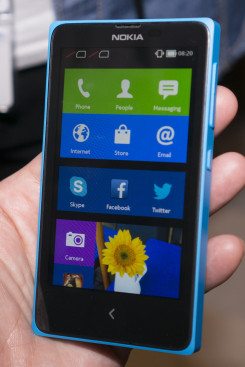 The rumors seemed surreal: an Android phone from Nokia?! Well it's real, and it's part of Nokia's aggressive strategy at the lower end of the market. With a unique blend of slick Lumia design, Android software, Microsoft services, Asha features, and a very low price, Nokia has created something that feels altogether new. Read on for our first hands-on impressions.
---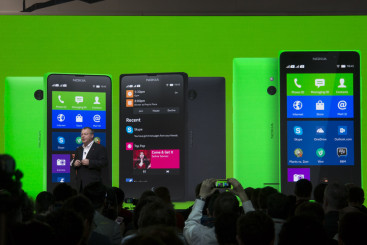 Nokia today announced the Nokia X, Nokia X+, and Nokia XL, its first phones to run the Android Open Source Project (AOSP) platform. The phones run standard Android apps, available through a new Nokia Store, or side-loaded. The phones offer Microsoft services - such as Outlook, Skype, HERE Maps, and OneDrive - instead of Google services. The interface is a blend of Lumia and Asha, including re-sizeable live tiles like Windows Phone, plus FastLane from Asha. The Nokia store supports carrier billing and in-app purchases. Facebook is pre-loaded. The X and X+ include a 4-inch display. The X+ adds a memory card slot. The XL steps up to a 5-inch display and a 2-megapixel front camera. The Nokia X will sell for 89 Euros. The X+ will sell for 99 Euros, in Q2. The XL is coming in early Q2 for 109 Euros. Nokia will sell the X family globally, starting in "growth markets." Nokia also re-affirmed its commitment to Lumia and Windows Phone. The company expects to price all X family phones lower than its Lumia phones. It will also continue offering Asha touch phones, at even lower price points, such as the new Asha 230, which will sell for only 45 Euros.
---
Nokia today announced plans to bring BlackBerry's BBM messaging app to its Lumia devices.
---