Holiday Gift Guide 2017
Intro Accessories Phones Comments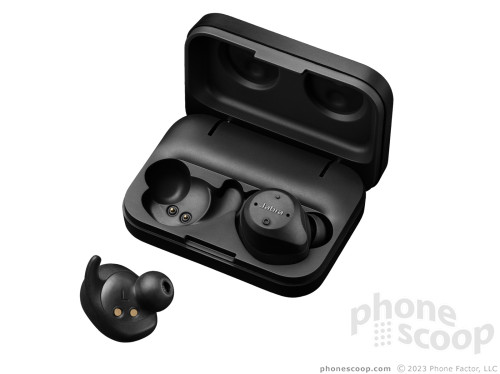 Best Wireless Earbuds
Fully wireless headphones that stay in your ears during sweaty workouts and sound great at the same time.
The true wireless earbud market is starting to take off. While there were a few contenders throughout 2016, headphone makers didn't nail the basics until this year. Jabra's Elite Sport wireless earbuds were the best ones we tested. They offer good sound, a firm fit, and excellent battery life thanks to the charging case. They are available in gray/green or black. You can find them online for $250.
iPhone owners might want to spend a bit less on Apple's AirPods at $160, though they aren't waterproof like Jabra's and are more prone to fall out of your ears.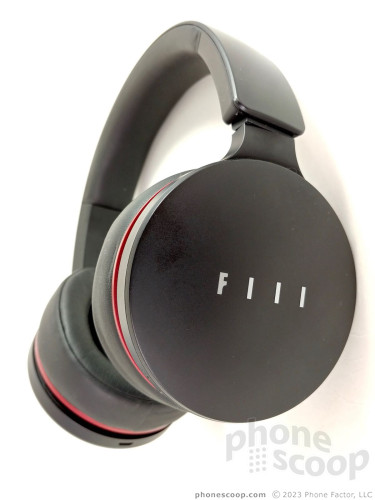 Best Over-Ear Headphones
Cans that cover your ears and combine active noise cancellation with high-fi sound.
The FIIL IICON Bluetooth headphones have got it where it counts. I like the minimalist design and found the IICONs to be among the most comfortable over-the-ear headphones I've worn. The multi-function button and capacitive volume/track controls are not what I'd call user-friendly, but the IICONs offer stellar Bluetooth performance, incredible sound, and competitive battery life. At $350, the IICONs are not cheap. As long as you value the best-possible sound from your headphones, they're worth it.
Plantronics' BackBeat 500s are an on-ear option that offer a nice blend of affordbility and decent performance. At $80, these headphones include clean sound and good battery life.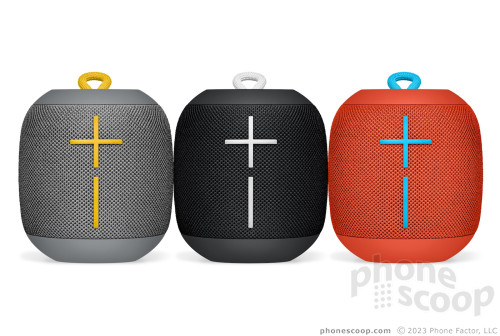 Best Mobile Speaker
When you absolutely must have a speaker that's portable, tough, and waterproof.
The Ultimate Ears WonderBoom is one of the best portable Bluetooth speakers this year. The softball-sized WonderBoom is fully rugged and waterproof, provides excellent sound, and is small enough to tote just about anywhere. We were smitten with the fun design, surprising sonic punch, and admirable battery life. It lives up to its billing as a tough speaker and it even floats! The UE app lets you share the fun with crowd-sourced tunes and connect multiple sets of speakers. At just $99, the WonderBoom is the little speaker to beat. You can find it at Best Buy and similar shops.
Have a little bit more cash to spend? Try the Bose SoundLink Color II. This portable music maker costs $129 and is tough as nails.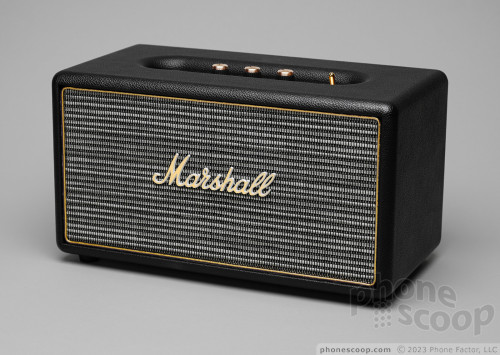 Best In-Home Bluetooth Speaker
The top room-filling speaker, chock full of advanced wireless options.
Marshall Headphones reimagined its line of vintage in-home speakers with new wireless capabilities. The Stanmore is definitely expensive, but you'll know where your money went. In addition to Bluetooth 4.2 and WiFi, it supports AirPlay, Google Cast, and Spotify Connect, and includes 3.5mm and RCA analog inputs for good measure. It can be linked to one or more additional speakers for multi-room sound. Did I mention the raw power this things pumps out? The Marshall Headphones Stanmore Multi-Room is our pick for an in-home wireless speaker, even though it costs a hefty $449.
At $349, the Bose SoundTouch 20 Series III offers many of the same features and adds Amazon Alexa for good measure.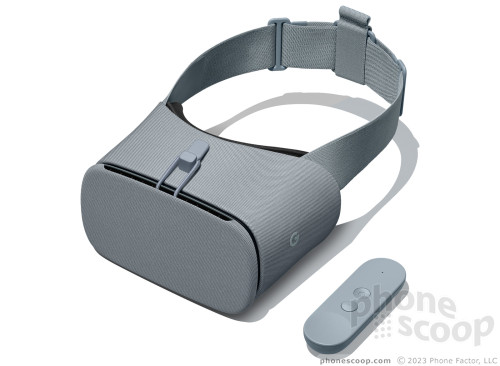 Best VR Headset
A good entry point for those who are a little more serious about VR than a beginner might be.
Now that Google's Daydream platform has been in the market for a year, the company updated its signature Daydream View VR headset. The revised over-the-eyes device is more comfortable, includes a stowable Bluetooth controller, and works with a wide(r) range of smartphones. The headset comes in three colors and costs $99. It's compatible with all of Google's Pixel handsets, as well as the Moto Z2 Force, Galaxy S8/S8+, and a few others. You'll have to order it online or pick it up from a Verizon store.
Your Samsung Galaxy-owning friend or relative might enjoy an even more immersive experience via the Samsung Gear VR (2017) headset, which also offers Oculus VR content. It costs about $100.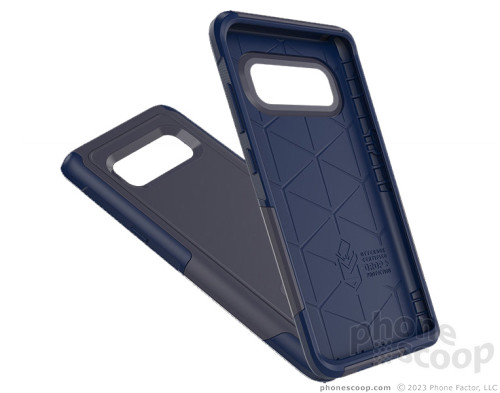 Best Rugged Case
A ready-to-rumble rawhide for your pricey smartphone that balances cost and usability.
Not all cases are created equal. The Otterbox Commuter Series is a fine place to start if you need great protection at a reasonable price. Available for most popular devices for about $50, this two-piece case system includes a silicon inner liner and polycarbonate external shell. Together, they keep your iPhone, Galaxy, or Pixel safe from most drops, bumps, and bruises without getting in the way of usability. The Otterbox Commuter series is available at most wireless retail shops, as well as stores including Best Buy and Target.
Need the ultimate in protection? Step up to the Otterbox Defender Series, a three-layer system that handles even bigger drops for $60.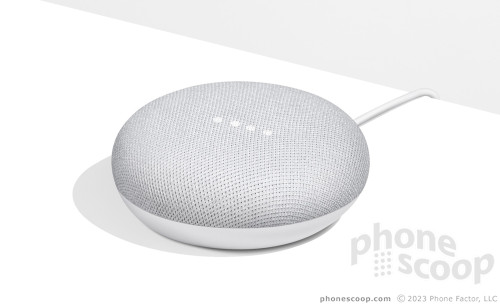 Best In-Home Assistant
The voice-activated, in-home assistant that has a small footprint and doesn't cost a whole lot.
Google Assistant is one of my favorite things. I've relied on it all over the world to answer questions, look up directions, and help me with random math problems. The Google Home Mini is a perfect gifting option because it includes all the smarts of the full-sized model, but is much more affordable at just $49. Its small, puck-like shape also means it will fit in most homes, even those with limited (shelf) space. It doesn't sound as good as the bigger model, but you can use it to send sound to better wireless speakers. Google Home Mini is available from Google, Best Buy, and others.
If you're more of an Amazon person, the Echo Dot (2nd Gen) does many of the same things through the Alexa voice assistant. It, too, boasts a small footprint and $49 price tag.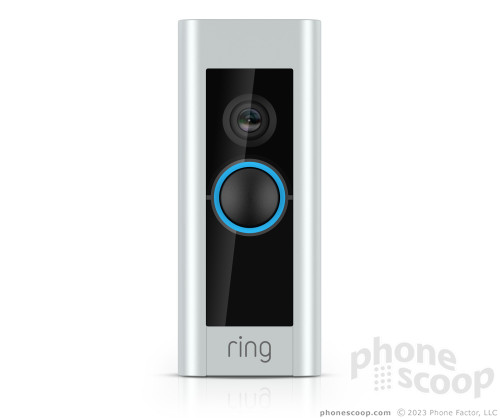 Best Smarthome Security Camera
The best possible way to keep tabs on your main entryway.
The Ring Doorbell Pro is one of the smartest $200 investments you can make. Remove your old wired doorbell, replace it with the Ring Pro, and use the app to get up and running. It takes maybe 15 minutes and you have an HD camera guarding your front door. You can keep a watchful eye on deliveries and just about anything that happens within view of the wide-angle camera when not at home. The camera works well in the dark, and the motion detector functions are fully customizable. The app lets you see and talk to people ringing the doorbell in real-time. It is a must-have for homeowners.
The Nest Cam Outdoor is a simpler camera and costs the same $199. It plays well with other Nest and Google home gadgets.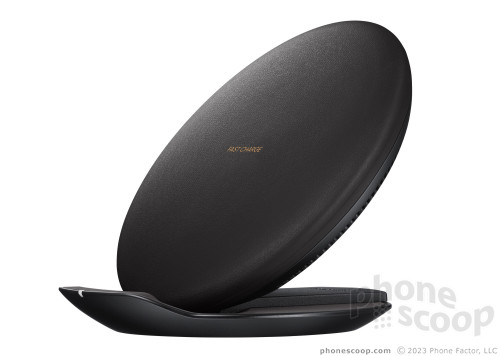 Best Wireless Charger
A convenient desktop charger that doesn't need wires.
Wireless charging is one of the mobile life's great little pleasures. No need to jam a cable into the bottom of your phone, simply place it on the wireless charging pad and go. This 9W option from Samsung has a classy look thanks to the leather cover and can be positioned flat or upright. I successfully used it to charge Galaxy smartphones, as well as handsets from LG, Apple, and others (with and without cases). It's pricey at $75, but it's a fine accessory to have in a home office.
A less-costly alternative is the RavPower Fast Charge, which outputs up to 10W of power for fairly rapid wireless power-ups. It costs $40.