Hands On with Android P
Article Comments 2
May 8, 2018, 6:25 PM by Eric M. Zeman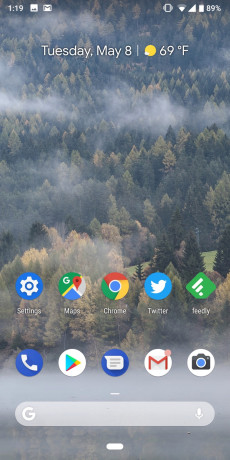 Google made the first public beta of Android P available today and it packs a ton of new and useful features. Android users will soon be able to take advantage of spiffy swiping gestures, screenshot editing tools, advanced battery life tools, improved do not disturb mode, a more powerful Google Assistant, and more. The beta is free to download for some phones, but it isn't for everyone. Here is a first look at Google's latest version of Android on the Google Pixel 2 XL.
Android P, which doesn't yet have a proper dessert name to go with the letter, is now available to daring beta users. Registered developers can snag the beta operating system, but so can public beta testers. The platform is available to Google's Pixel phones, as well as the Sony Xperia XZ2, Xiaomi Mi Mix 2S, Nokia 7 Plus, Oppo R15 Pro, Vivo X21, OnePlus 6, and Essential PH"'1. We downloaded the beta and took several of the new features for a spin. Here are our thoughts.
New Gestures
Google is putting new gestures to work in Android P. The swiping moves are reminiscent of those from webOS and, more recently, the iPhone X. A single bar at the bottom of the screen replaces the old home, back, and multitask buttons. It is your master control for swiping your way through the UI. At first blush, I'm not sold on the execution.
The bar does a number things. A short press brings you home, an a long press opens Google Assistant. Swipe right to see your recently used apps. Swipe up to see your most recent app and then keep swiping to open the app drawer. It's this latter motion that is confusing and feels like extra work.
I'm use to the way the swiping gestures work on the iPhone X, and I'm sure I'll get used to these swiping gestures on Android P. We'll have to see if Google keeps this new UI element the same once the final version of Android P is ready.
Screenshots
Google is (finally) taking a page from Apple, Samsung, LG, and others by improving the native screenshot tool in Android P. Now, when you snag a screenshot you'll briefly see an action bar that lets you do a number of things. Tapping it opens a simple photo editor so you can crop, enhance, markup, and otherwise adjust the screenshot. It even includes a tool for easy sharing with others. It most resembles the screenshot tool on the iPhone X. I like it.
Screenshot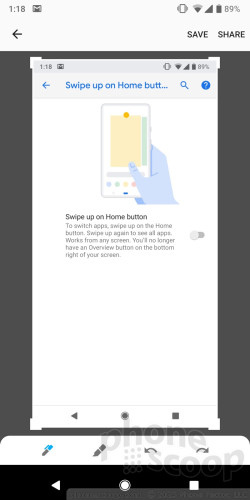 Screenshot
Screenshot Action Bar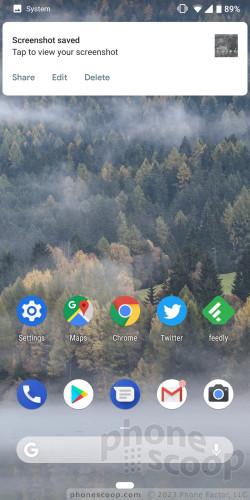 Screenshot Action Bar
Volume Controls
Google knows that most of the time you want to adjust your phone's volume it is so you can lower the media volume, not the ringer volume. In Android P, pressing the hardware volume buttons introduces a new companion software action bar where you can automatically dial down the media volume or switch the hardware controls to dial down the ringer volume. It's meant to make adjusting the volume more effective and I think it gets the job done.
Volume Controls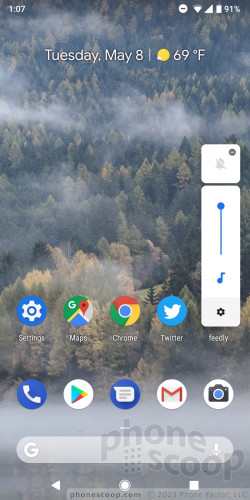 Volume Controls
App Actions
App Actions are a way developers can raise the visibility of their app as users perform other tasks. Right now, there's only one visible App Action available in Android P and that is the phone. When I swipe up on the app drawer, for example, I see two shortcuts for making calls to some recent contacts. These Actions — which let me call or text these specific contacts — are positioned right at the top of the app drawer. Google says this will eventually expand to Google Play, Google Search, Google Assistant, and Smart Text Selection. As people use these apps and tools, developers can surface actions to coax people to use those features. Google says it is able to do this with machine learning. I was able to see only the most basic version of this in the early beta.
Actions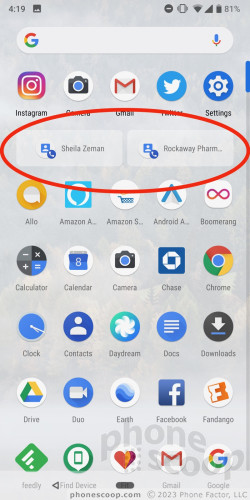 Actions
Adaptive Battery, Adaptive Display
Google is adding even more ways to manage power consumption in Android P. The Adaptive Battery tool, which you need to turn on manually, prioritizes battery power only for the apps and services you use the most, to help you squeeze the most out of your battery. I was able to toggle this feature on, but there' uno way to quickly assess whether or not it actually works.
Adaptive Battery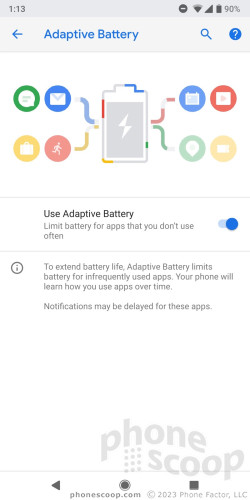 Adaptive Battery
Same goes for the Adaptive Display feature. Google is putting machine learning to use to create Adaptive Brightness, which learns how you like to set the brightness slider given your surroundings. It will then adjust automatically to further help conserve power draw. Neat idea, hopefully it works.
Adaptive Brightness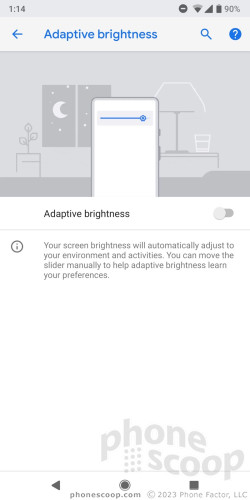 Adaptive Brightness
Do Not Disturb
This tool is meant to really silence your phone in order to prevent notifications from weighing you down. When this mode is turned on, it fully blocks sounds, vibrations, and visuals. That means no blinky LED lights, no on-screen notifications, no sounds, no vibrations. I like that you can customize it a bit to make sure you don't miss anything vital. What's really coo is you can activate this mode by simply turning your phone face down. As you might expect, you can whitelist our important contacts so their calls and messages always get through.
Wellbeing
These features aren't up and running yet, but I'll describe them in more detail. The wellbeing tools are meant to help you put your phone down and pay attention to the moment.
A new dashboard lets you know just how much you've used your phone on a given day. It shows how much time you've spent in apps, how many times you've unlocked your phone, how many notifications you've received, and so on. The idea is to give you a bit of a wakeup call on your usage.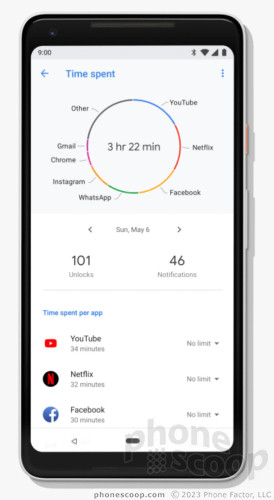 Then there's app timer. This lets you set limits on apps. It will nudge you when you're close to reaching your limit, and then gray out the app icon and remind you that you've met (or exceeded) your goal.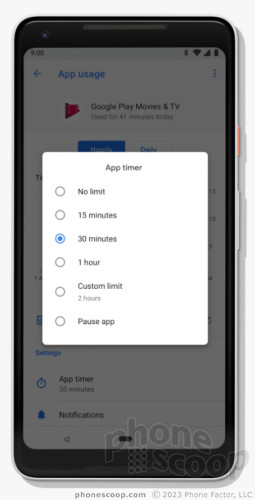 Wind down is somewhat similar. This will switch on the nightlight when it gets dark, automatically turn on do not disturb, and then fade the screen to grayscale a your chosen bedtime to help you remember to put the phone down and go to bed.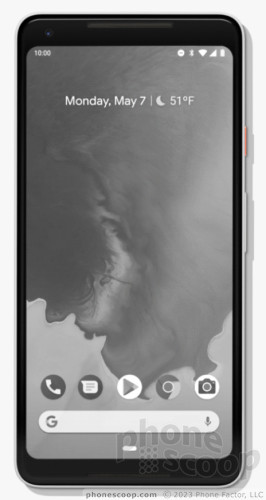 Odds and Ends
There are some notable changes to the design. The settings screen is altered a bit and is more colorful. The drop-down Quick Settings shade has been refreshed with the latest in Material design. There are new controls for adjusting the home screens, settings wallpapers, and such.
We look forward to Google releasing the full version of Android P for all devices later this year.
Can you change where the clock is?
is there a setting or way to put the clock back on the right side instead of on the left where notifications go?
I've dug all around and I can't find that setting.