Best Certified Phones for Verizon Wireless
Article Comments 4
May 25, 2018, 9:30 AM by Eric M. Zeman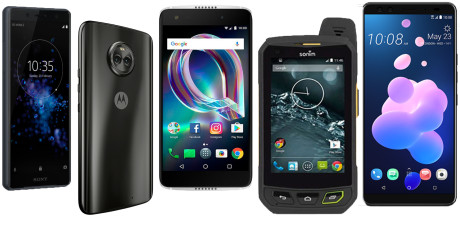 Have your eye on a shiny new phone, but it isn't sold by Verizon Wireless? Did you know that Big Red allows you to bring your own device to its network? There are a few things you need to know, though.
Advertisements article continues below...
Verizon Wireless allows you to bring unlocked devices to its network. If you want a good experience, you'll be best served by a device that's certified by Verizon. Which phones are those? We have some recommendations concerning the best certified phones for Verizon Wireless.
Unlocked Versus Certified
Unlocked phones are not beholden to any carrier, allowing consumers to use them on the network of their choice. For example, I can drop an AT&T or T-Mobile SIM card into the unlocked Samsung Galaxy Note 8 I have on hand and expect the device to connect to the network with no problem. Unlocked phones are often sold on the open market (at full price) from the likes of Amazon, Best Buy, and the phone maker directly.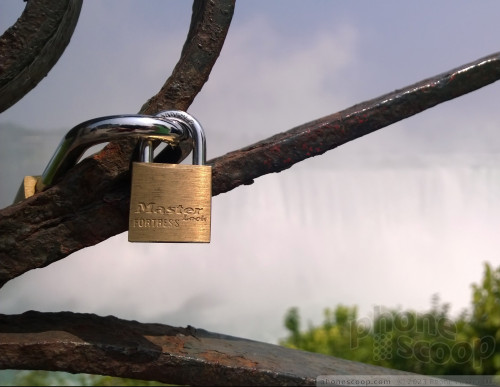 There's a big difference between "unlocked" and "certified." Verizon admits that many unlocked phones will work in basic terms on its network, but it makes no guarantees about what level of service you'll experience.
It's common for unlocked phones to support AT&T and T-Mobile networks, but less common for them to support the LTE frequency bands necessary to connect to the Verizon and/or Sprint networks. "We can't control the [LTE] bands [supported by the phone] and we don't necessarily know how it will perform on our network", explained a Verizon spokesperson. That means unlocked phones that are certified by Verizon are your best bet.
"Verizon certified unlocked smartphones complete network testing that ensures voice and data work properly on Verizon," said Verizon. The certification process is completed in Verizon's labs by its engineering team. It is entirely up to the phone maker to submit its device to Verizon for certification. "Certified phones are ensured to meet retail standards," said Verizon. "You know it's going to work and can enjoy more peace of mind."
Band support is important. Each carrier uses dedicated spectrum to provide cellular service. (You can read more on which carriers use which bands here.) LTE bands 4 and 13 are required for any kind of decent service with Verizon. (CDMA is no longer required, but CDMA-less phones must support VoLTE.)
Why does Verizon bother? After all, it has plenty of branded phones for sale in its stores.
"We're seeing an increase in BYOD customers," noted Verizon. More customers want to bring phones to Verizon that aren't available in stores. This is why the company has made an effort to certify more phones so its customers have more options. "It's less about getting people into the stores as it is about getting them onto Verizon's service."
Activating a Verizon Certified Phone
There's nothing about this process you should fear. "Activating an unlocked phone is not really different than activating any other Verizon-sold device," said Verizon.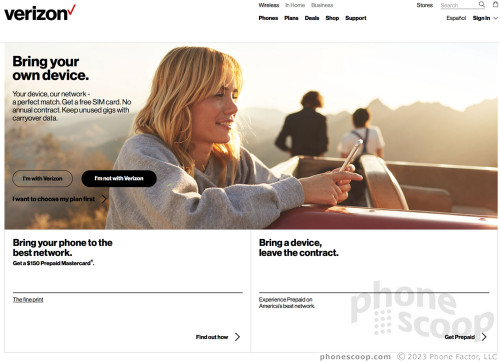 Verizon's web site includes a tool that lets you search for compatible devices via IMEI, or the phone's identification number. Mind you, this tool gives you an approximate indication if the device is compatible with Verizon's network, not that it is certified. A full list of Verizon-certified phones is available here.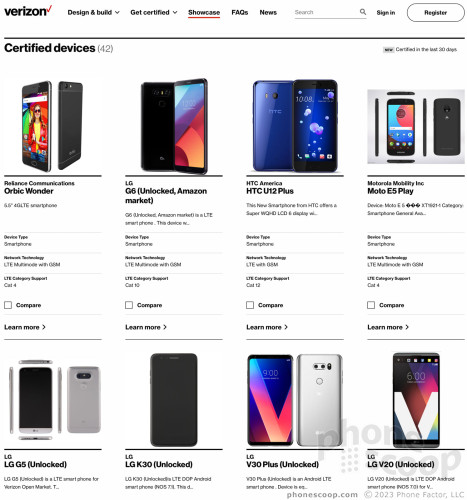 If you're already a Verizon customer, it should be as simple as moving the SIM card from your existing phone to the certified phone. In the event that your SIM card is not the right size (micro v. nano), you'll need to purchase a new SIM card from Verizon for a nominal fee. Other than the cost of the SIM card, you won't incur activation charges by switching to an unlocked, certified phone.
New customers are welcome to bring a certified device to Verizon, too. "New customers can activate through the web site, over the phone, or through our direct and indirect stores," explained Verizon.
It's that simple.
Best Certified Phones
Verizon also certifies the unlocked variants of phones it sells directly. For example, Verizon sells the Galaxy S9+ in its stores, but if you buy the unlocked Galaxy S9+ directly from Samsung it will run properly on Verizon's network.
More interesting are the phones Verizon has certified but doesn't sell directly at all. Here are some we think you should consider if you don't dig Verizon's in-store offerings.
HTC U12+: HTC's brand new flagship is certified on Verizon. Based on our first look, it's an impressive piece of hardware that's worth your attention. The phone has a gorgeous liquid glass design with appealing color options, and table-stakes features such as IP68 waterproofing and rapid charging. It boasts digital buttons and Edge Sense, BoomSound speakers, and a luscious 6-inch screen. The phone has four cameras, two on the back and two on the front, to deliver features such as optical zoom and bokeh portraits. The phone sells for $799.
U12 Plus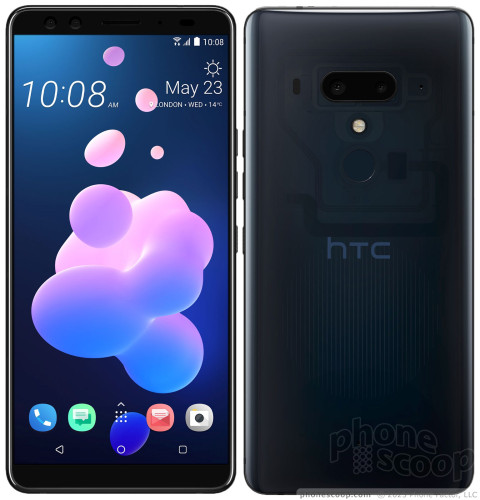 U12 Plus
Sony Xperia XZ2 Compact: The small version of Sony's most recent flagship device is another top contender. The phone sees Sony update its hardware with a 2:1 screen, smaller bezels, and an amazing glass design. The 5-inch screen skips the notch for now and it supports HDR playback. The XZ2 also has high-end audio, a powerful pair of cameras, and super slow-motion video capture. Sony is selling the Xperia XZ2 Compact for $649. If you want an idea of what the XZ2 Compact can do, check out our review of its larger brother.
Xperia XZ2 Compact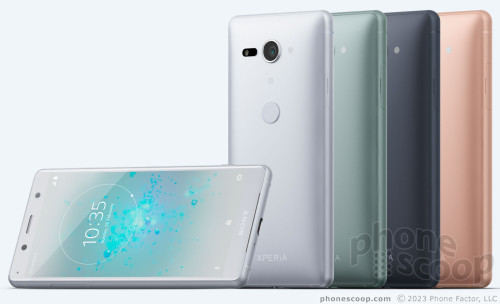 Xperia XZ2 Compact
Sonim XP7: This phone is a few years old now, but it's a heavy-duty rugged phone that handles more abuse than most. Verizon still has a few rugged Kyocera phones in stock, but the XP7 is even more of a beast of a device. It boasts PTT and full mil-spec certification. Stand-out features include an enormous 4,800mAh battery, extra-loud speaker, front and rear cameras, and NFC. It's also rated intrinsically safe for work environments that demand safety. The XP7 is available online for $849.
XP7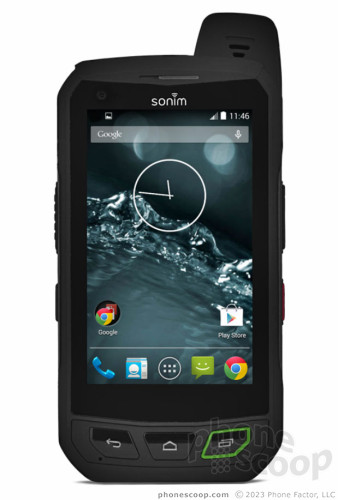 XP7
Motorola Moto X4: Motorola launched the Moto X 4th Generation late last year, and it is one of the company's finer efforts in recent memory. It's a metal-and-glass, mid-range device that really impressed us. It's one of the best sub-$300 phones on the market. It includes a 5.2-inch screen, Snapdragon 630 processor, Amazon Alexa, a 16-megapixel selfie camera, and dual rear cameras, with one wide-angle lens. Other stand-out features include water resistance, 3.5mm audio jack, and USB-C connector. It's a fine option for the unlocked crowd.
Moto X4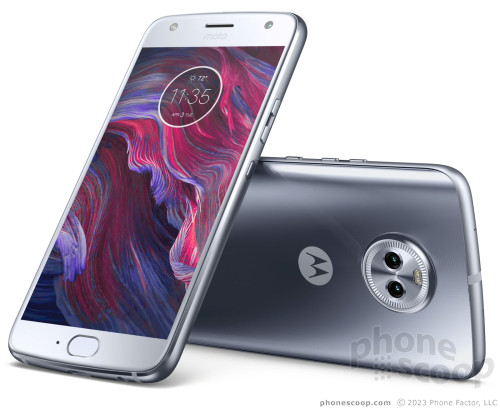 Moto X4
Alcatel Idol 5S: Cricket Wireless has been one of Alcatel's biggest supporters over the last few years, particularly where the Idol series is concerned, but Big Red saw fit to certify the Idol 5S for use on its network. This sub-$200 Android phone has a lot going for it, including a metal-and-glass design, Snapdragon 625 processor, fingerprint reader, dedicated action key, reversible UI, and stereo speakers. It's a good value.
Idol 5s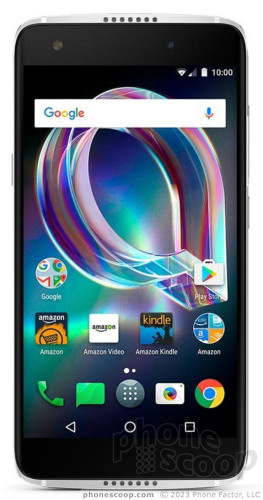 Idol 5s
Reply to "Caveat"
Back up all important info to Micro SD card as well.
possible caveat
Not sure if the reason given is true or not, but a relative recently brought a new unlocked smartphone to Verizon, switched their account from post-pay to prepaid, and although the activation went fine, Verizon store personnel could not transfer the contacts from the old flip-phone to the new, unlocked smartphone. So we went home and entered most of the contacts by hand.

A few months later, my relative went online to their Verizon account, no contacts showed at all, so they were no longer being backed up. Called Verizon and the customer service agent stated that Verizon doesn't back up any contacts for unlocked phones. Maybe that was a BS reason just to get rid of us, or maybe Verizon doesn't back up contacts for customers on prepaid, I d...
(continues)
Interesting. Thanks!

Some independent cell phone stores have special machines that can export contacts from most old flip phones.

But once you're on a smartphone, I highly recommend using the Apple or Google cloud to both sync your contacts an...
(continues)
Good info
Helpful article, thanks!