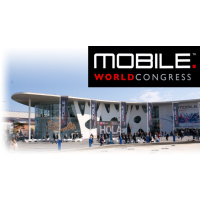 MWC 2013
The world's largest annual mobile event takes place this week in Barcelona. Tune in here for our full coverage, including hands-on with new phones from Nokia, LG, Sony, Huawei, and ZTE.
All LG Nokia Samsung Asus more...
Microsoft Alcatel ZTE T-Mobile Apple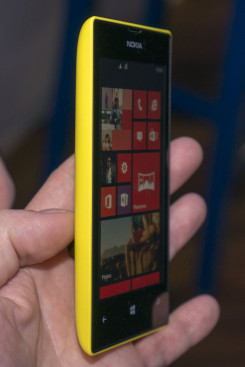 We spent a few moments handling Nokia's new Lumia 520, which will come to the U.S. as the Lumia 521 for T-Mobile USA. This Lumia is small and affordable. How's the hardware? Read on for our impressions.
---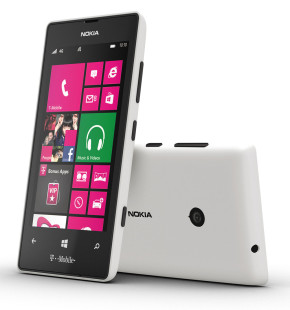 Nokia today announced two new Lumia Windows Phones, the Lumia 720 and Lumia 520. The Lumia 520 is Nokia's most affordable Windows Phone. One variant - the Lumia 521 - will be exclusive to T-Mobile USA and arrive in the second quarter. The 520 includes a 4-inch display with super-sensitive touch screen that works through gloves, 1 GHz Snapdragon S4 dual-core processor, 5-megapixel camera, 8 GB of internal memory, and a slot supporting up to 64 GB. The new Lumias include Here Maps, which includes transit navigation. The Lumia 720 is designed for "non-LTE" markets, indicating it may not come to the U.S. It sports a 4.3-inch ClearBlack display covered with curved glass. It is Nokia's first unibody-design phone with a memory card slot. The 720 sports a Carl Ziess f/1.9 lens.
---