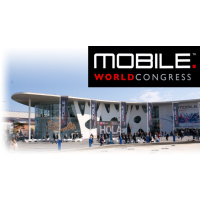 MWC 2013
The world's largest annual mobile event takes place this week in Barcelona. Tune in here for our full coverage, including hands-on with new phones from Nokia, LG, Sony, Huawei, and ZTE.
All LG Nokia Samsung Asus more...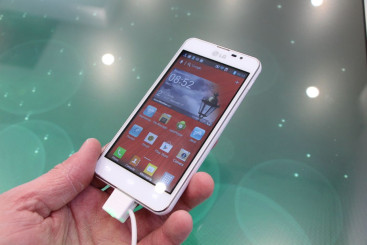 The F Series represents LG's commitment to design and features such as 4G. Variants of these two phones may or may not come to the U.S., but we took a look anyway.
---
LG today revealed that it has agreed to acquire the webOS operating system from HP for an undisclosed sum. LG said it has no intension to use webOS in mobile phones, as it is happy to use Google's Android mobile operating system in its smartphones. Instead, LG plans to take advantage of webOS in its smart television and other consumer electronics products. WebOS began life in 2009 as then-Palm's new operating system. Palm and webOS were later acquired by HP, which eventually shuttered the operating system and made it open source. WebOS will continue to be developed by LG at its Sunnyvale, Calif., R&D facility. Details about employee transitions, financials, and how the deal affects the open source version of webOS were not immediately made available.
---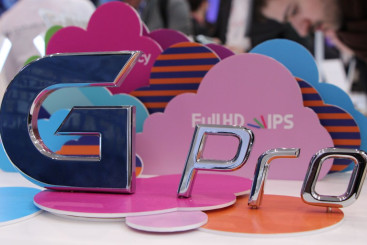 LG had its massive phablet on display at Mobile World Congress in Barcelona. Here's a quick look at LG's Galaxy Note II killer.
---
LG today provided some clarification on the naming convention it will use for its smartphones moving forward. LG's Android devices will fall into one of four categories: G, Vu, F, and LII. The G Series includes phones such as the Optimus G and Optimus G Pro, which are the Korean firm's flagship models. G Series devices will include the best features and most cutting-edge specs, such as HD displays, fast processors, excellent cameras, and 4G. Next down the line is the Vu Series, including the Vu and Vu II. The Vu Series' defining characteristic will always be the phablet form factor with large displays, though they will share other features with the G Series. The F Series are what LG considers to be everyday 4G LTE devices, such as the recently announced F5 and F7. They will offer mid-range specs at affordable prices. The new LII Series devices, including the L3, L5, and L7, are 3G phones that offer good design and entry-level specs at a low price point. All phones in the G, Vu, F, and LII Series will continue to include LG's user interface customizations and features.
---
Mozilla today announced the main launch partners for the first Firefox OS phones. The company also provided some details of the OS' app marketplace. Alcatel (TCL,) LG and ZTE will all make Firefox OS phones, all of which will use Qualcomm Snapdragon processors. The ZTE phone will either be called the Open (according to the press release) or Fire (according to reps at the press conference.) Telefonica will launch phones from all three manufacturers in Brazil, Colombia, Spain and Venezuela in mid-2013. Deutsche Telekom will launch the Alcatel One Touch Fire in Poland this summer, followed by additional countries. Huawei has also committed to make phones for the OS, although no carriers have committed to their efforts yet. Telnor will bring unspecified Firefox OS phones to Serbia, Montenegro and Hungary. America Movil will also bring Firefox OS phones to all of its Latin American markets. No U.S. carriers have committed to Firefox OS, although Mozilla expects the OS to reach U.S. shores in 2014. The Firefox Marketplace will support both downloadable and "one-time use" apps. The OS will also feature universal search, showing unified results from within apps and from the web.
---