CES 2018
The mother of all trade shows, the Consumer Electronics Show takes over Vegas in early January. Some phones are usually announced, and we'll have hands-on reports for each one. This year, we expect news from Sony, Samsung, Alcatel, and more. Plus we'll have hands-on details of other interesting apps, services, and accessories in the world of phones.
Bookmark this page and don't miss a thing!
Also, follow us on Twitter for up-to-the-second news and extras:
All Google Sony Huawei Razer more... Discuss
Samsung Lenovo Motorola Alcatel AT&T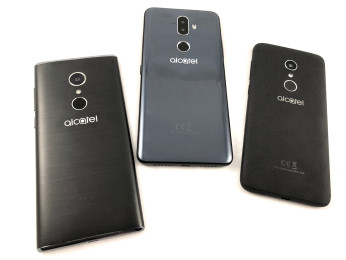 Alcatel showed off new hardware at CES this week, though it stopped short of fully announcing any new phones. The 5 Series, 3 Series, and 1 Series devices will encompass its entire smartphone range moving forward. The company had several prototypes on hand for each and we took a look at this not-yet-final phones. Here are our initial impressions.
---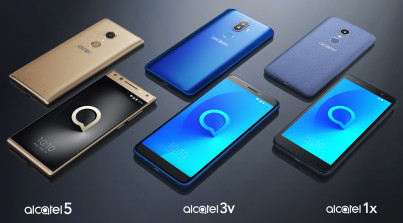 TCL Communication today announced three new devices falling under the Alcatel brand. These phones are the first in a range of affordable devices that target different price points. For example, the 5 Series will have price points that fall under $300, while the 3 Series and 1 Series will have price points that fall under $200 and $100, respectively. The first three phones in the Series include the 5, the 3V, and the 1X. These will be joined by others throughout the 2018 calendar year. Of note, all three series adopt the modern 2:1 aspect ratio display, and all three series include fingerprint sensors. The Alcatel 5 has dual front cameras, while the 3V has dual rear cameras. TCL didn't provide any detailed specifications for these devices, which will be more formally introduced at the Mobile World Congress trade show in February. The company did explain that it will use a mix of Qualcomm and MediaTek processors, and is for the first time sourcing the smartphone screens from TCL Display. The company said these devices will be its focus moving forward, though older brands such as Idol and Pop will continue to be available for some time. More information about the new Alcatel 5 Series, 3 Series, and 1 Series will come to light next month.
---