AT&T Phone Reviews
Phone Scoop Reviews Editor's Choice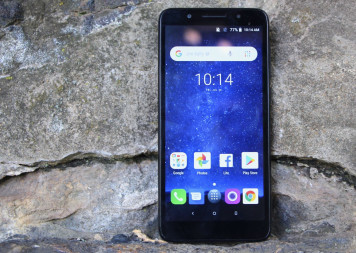 The Alcatel 1x is among the first Android Go devices to reach the U.S. market. Android Go is a pared-down version of Android meant to run on entry-level hardware. The 1x is a low-cost phone that includes a 2:1 screen, 8-megapixel camera, MediaTek processor, and support for AT&T and T-Mobile. Find out of it's worth a Franklin in Phone Scoop's in-depth review.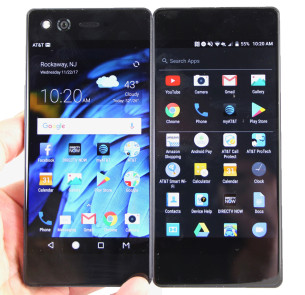 The Axon M is an entirely unique handset in today's market of slim slates. This dual-screened smartphone unfolds to create a large, tablet-sized display for multitasking and enjoying video on a wider canvas. ZTE's latest Android smartphone is nothing if not interesting. Here is Phone Scoop's in-depth review.
The LG X venture is a rugged, waterproof handset sold by AT&T. It packs mid-range specs, such as a 5.2-inch display, a Snapdragon 435 processor, and a 16-megapixel camera, into a fairly compact form factor for a hardy handset. More importantly, the X venture has a few neat tricks up its sleeve that make it an interesting addition to AT&T's lineup. Here is Phone Scoop's in-depth review of LG's rugged Android smartphone.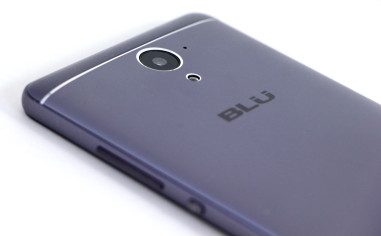 Blu is back with another Android handset for U.S. consumers who prefer the unlocked life. The Blu R1 Plus packs a big screen and an even bigger battery. You can opt to use the phone on AT&T or T-Mobile, with support for up to two phone numbers thanks to dual SIM card slots. If you're in the market for a network-flexible smartphone, the R1 Plus handles the basics. Here is Phone Scoop's in-depth review.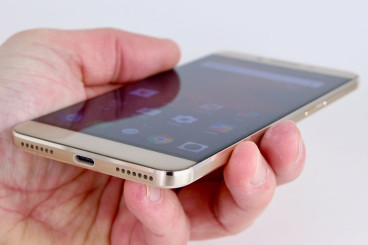 The LePro3 from LeEco is a flagship-class device that costs hundreds of dollars less than today's top phones, and yet it delivers almost-as-good performance. This unlocked Android Marshmallow smartphone works on AT&T and T-Mobile's LTE 4G networks and carries a bevy of video content apps. Find out what's great and what's not in Phonescoop's full review of the LeEco LePro3.
The V20 is LG's biggest, most advanced Android smartphone to-date. The V20 boasts three cameras, a quad HD screen, superior audio capture, and the interesting Second Screen display. It's one of the first few phones to ship with Android 7 Nougat and comes with a staggering amount of software to manage. Is LG's behemoth the right camera-focused flagship for you? Find out in Phonescoop's full report.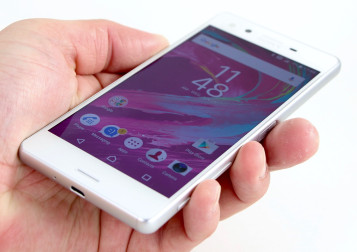 The Xperia X is an unlocked Android smartphone that Sony is selling directly to consumers. The phone departs from Sony's Xperia Z series in ways that are both good and bad. This compact handset works with AT&T and T-Mobile, delivers good battery life, and has an excellent camera. It's a shame that so many features have been stripped out. Here is Phonescoop's full review of the Xperia X from Sony.
Samsung's latest semi-rugged smartphone for AT&T dials back the good looks of the Galaxy S7 in favor of a stronger, studier frame. The S7 Active is tough enough to take a tumble without the brick-like bulk of some fully rugged handsets. This Android phone also delivers excellent battery life. Here is Phonescoop's full review.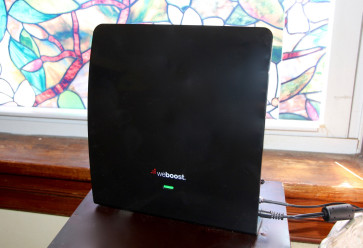 WeBoost's Eqo signal booster promises to improve cellular coverage in your home or apartment. Consisting of a booster and antenna, the whole system fits most average dwellings. If you need a few more bars to connect calls, the WeBoost may be what you need. Here is Phonescoop's in-depth report.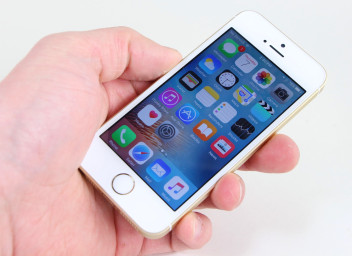 The Apple iPhone SE should appeal to those who like 'em small and like 'em cheap(er). With a 4-inch screen and compact footprint, the iPhone SE packs a lot of punch into its frame. Thanks to updated specs and a fresh version of iOS 9.3, the SE performs almost as well as Apple's larger iPhones. Here is Phonescoop's in-depth report.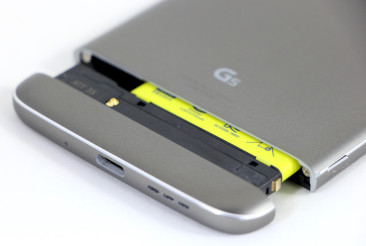 LG took a bold step forward with the G5, an Android smartphone that adopts a modular design for added functionality. The G5 shows LG thinking a bit outside the box in an attempt to win over consumers. The G5 is a worthy rival to the flagships from Apple and Samsung, but it isn't for everyone. Here is Phonescoop's full review.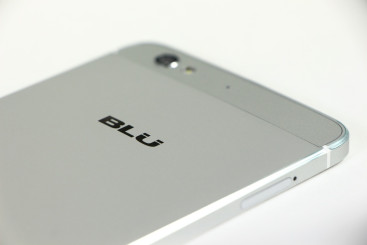 Blu is selling the Vivo 5 directly to consumers unlocked. This Android device is slim, attractive, and made from good materials. It boasts a big screen, solid camera, exceptional battery, and compatibility with AT&T and T-Mobile. Here is Phonescoop's in-depth report about Blu's latest.
Sony is offering its Xperia Z5 Compact to US buyers online. This unlocked Android smartphone works with both AT&T and T-Mobile. It offers the best of the Z5 flagship in a smaller, more affordable package. The design, materials, and build quality are top notch, and the camera software dazzles. Here is Phonescoop's in-depth report.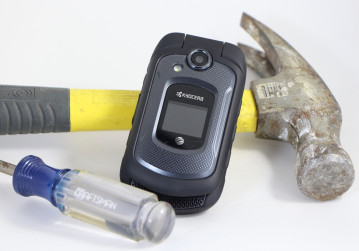 Kyocera's latest rugged clamshell for AT&T boasts LTE and mobile hotspot powers, in addition to its in-your-face attitude and truck-like build. This compact phone may include only the most elemental functions, but it has a few tricks up its sleeve. Here is Phone Scoop's in-depth review.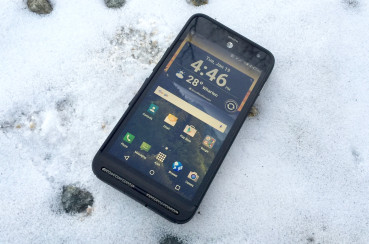 Kyocera's latest rugged hardware is built like a tank, which means it's tougher than hell, but also huge and heavy. If you need a hardy handset, this Android phablet has you covered and then some. Phone Scoop put the DuraForce XD through its paces in this in-depth report.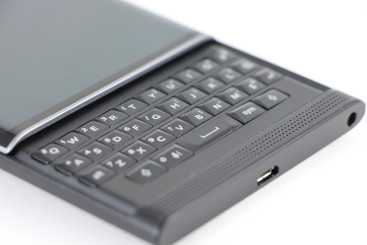 The Priv is the first BlackBerry to ship with Google's Android operating system rather than BlackBerry's own BBOS. BlackBerry opted for Android in order to expand the number of apps available to the phone, but it was sure to install its key messaging and security services to make the Priv more attractive to potential business users. The Priv also bears the distinction of being one of the only Android handsets in the market to include a physical keyboard. Here is Phone Scoop's in-depth report.
The Studio Selfie marks Blu's first real push into the U.S. market. This inexpensive Android phone features surprisingly good materials and build quality, reasonably good performance, and a stock Android experience. The Studio Selfie is sold unlocked and works with the LTE networks of T-Mobile and AT&T. It's a bargain for those who prefer the unlocked life.
The One A9 from HTC is a high-class Android smartphone. It is among the first to ship with Android 6.0 Marshmallow, and boasts amenities such as a fingerprint reader and top-quality materials. The phone may strongly resemble another handset in the market, but the One A9 offers plenty to like in a well-made package. Here is Phone Scoop's full review.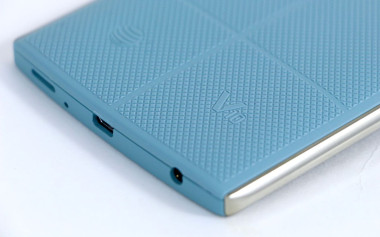 The V10 from LG includes a secondary display and advanced camera features. This massive Android smartphone is a flagship-class device thanks to good specs, solid build quality, and decent all-around performance. In Phone Scoop's full report we assess the usefulness of the second screen. Read on for our verdict.
CAT is offering the rugged S40 to U.S. buyers directly online. This Android smartphone is designed to take a beating and still get you to your meeting on time. This phone is sold unlocked and works with networks such as those run by AT&T and T-Mobile. Here is Phone Scoop's in-depth review.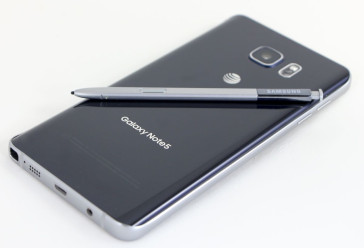 Samsung's top-of-the-line smartphone impresses with its classy design and blistering performance. The Galaxy Note 5 is a compelling Android device with its big screen, fast processor, and capable camera. AT&T's variant is a solid smartphone. Here is Phone Scoop's full report.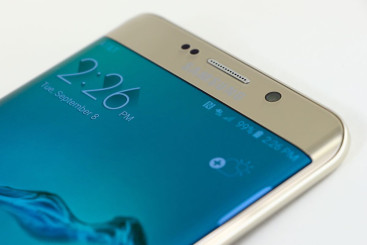 The Galaxy S6 Edge+ is a bigger and better version of the Galaxy S6 Edge. We were pleased with the larger display and improved battery life. Moreover, AT&T's version has a small leg up on the Verizon variant. Here is Phone Scoop's full report about this powerful Android smartphone.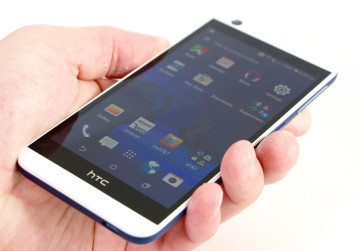 This mid-range handset from HTC borrows from the company's high-end designs and repackages them in a more affordable piece of hardware. With Android and Sense aboard, owners have plenty of options to make the Desire 626 their own. Here is Phone Scoop's full report.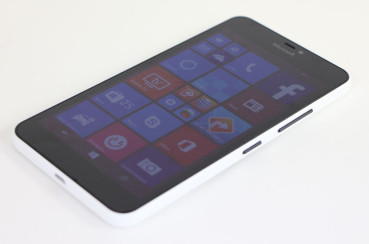 Microsoft's latest Windows handset for AT&T is the powerful 640 XL, a massive device best suited to phablet lovers. It features a 5.7-inch screen, 13-megapixel camera, quad-core processor, and an assortment of AT&T and Microsoft apps and services. Here is Phone Scoop's full review.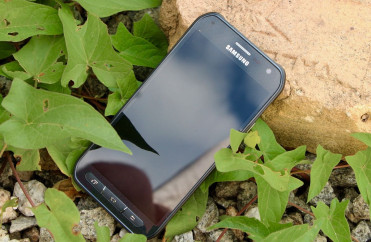 Samsung clad its flagship phone in hardier garb and called it the Galaxy S6 Active. This waterproof Android smartphone has several advantages over its more delicate siblings. Find out what they are in Phone Scoop's in-depth report.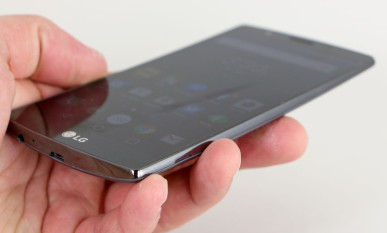 AT&T's variant of the LG G4 does little more than trade one set of bloatware for another. The performance is about on-par with Verizon's model, which is to say this Android phone does a really good job. Here's Phone Scoop's in-depth report.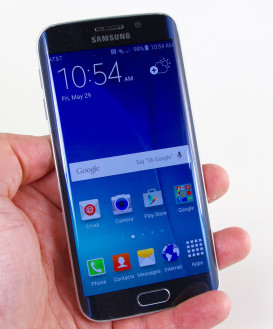 The Samsung Galaxy S6 Edge is one of the more interesting smartphones to reach the market this year. It offers excellent build quality, an impressive feature set, and unique curved glass. Here is Phone Scoop's look at the AT&T version of this Android device.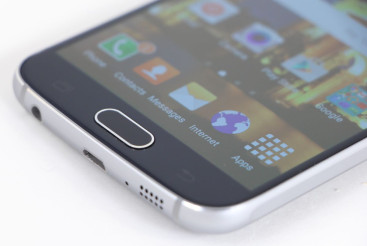 Samsung's flagship Android smartphone for 2015 is stunning in many ways. This metal-and-glass handset is attractive and powerful. Here is Phone Scoop's in-depth report about AT&T's version of this remarkable phone.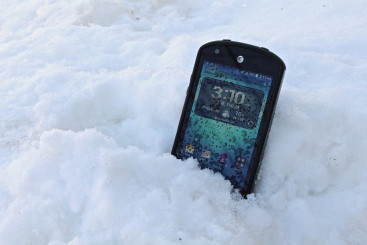 The DuraForce is a rugged handset from Kyocera that can survive a significant amount of abuse without blinking. It's worth a look if you need a durable Android smartphone.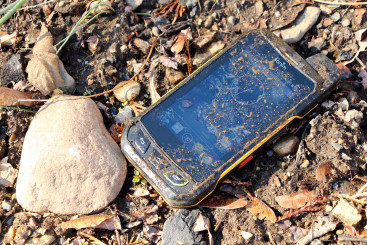 Sonim's rugged XP7 Android smartphone is as tough as they get. This handset tackles the elements and all your communication needs in one, heavy duty package.