AT&T Phone Reviews
Phone Scoop Reviews User Reviews Editor's Choice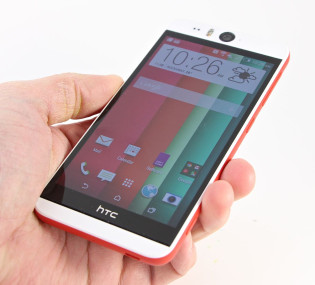 HTC's selfie phone is an attractive, well-built Android handset that's easy to use. Thanks to the powerful 13-megapixel selfie cam, the Desire Eye is all about you. Here is Phone Scoop's full report.
The Vigor from LG is a poor man's G3. It offers the G3's good looks in a smaller, more affordable package. Does it lose anything in the transition? Find out in Phone Scoop's full review.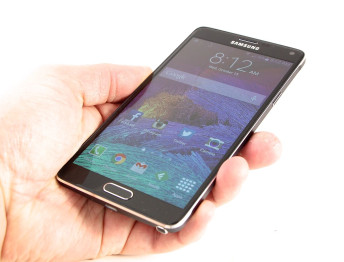 Samsung is back with a new Note. This time around Samsung went bolder, but not necessarily bigger, with the Note 4. One might call it the ultimate phablet. Here is Phone Scoop's full report on one of the most anticipated Android smartphones of the year.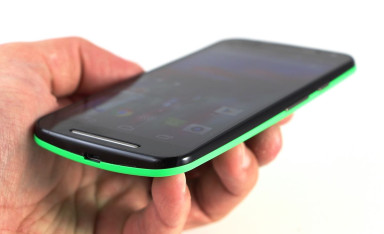 Motorola's second-generation G earns solid marks thanks to tasteful improvements to the hardware and evolutionary improvements to the specs. It's a mid-range middleweight that puts up a good fight amongst its competitors.
Apple's latest smartphone is a huge addition - literally and figuratively - to the Mac-maker's iPhone lineup. The 6 Plus sports a huge screen, powerful iOS 8 operating system, and a no-holds-barred approach to what a phablet can and should be. Here is Phone Scoop's in-depth report.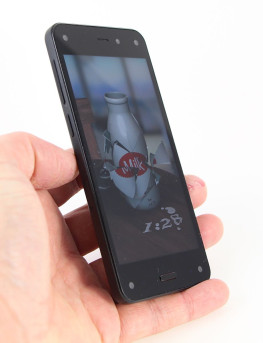 Amazon's Fire Phone is a curious animal. It has a few neat tricks up its sleeves, but the Fire Phone is not for everyone. Phone Scoop's deep dive gives you all the info you need to see if it is the phone for you.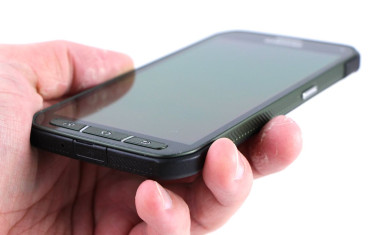 The GS5 Active is a tougher Android smartphone from Samsung. It carries over most of the GS5's attractive features, but wraps them in a stronger body for protection from daily abuses.
Asus' hybrid Android smartphone-tablet is an interesting device. It tries to be two things at once, but only does one thing really well. Here is Phone Scoop's full report.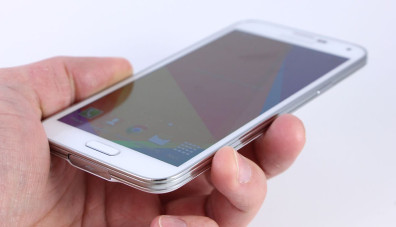 Samsung delivers a delightful device in the Galaxy S5. This powerful Android smartphone offers a more refined experience than its predecessor and manages to raise the bar at least a little bit.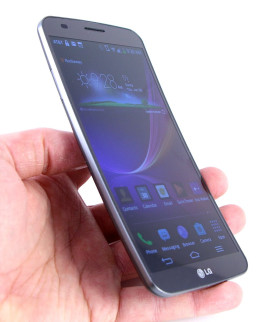 The LG G Flex is a curiosity with its curved design. This phablet-sized Android smartphone offers plenty to like, but it manages to fall flat in a few areas. Phone Scoop looks at both the AT&T and Sprint models in this full report.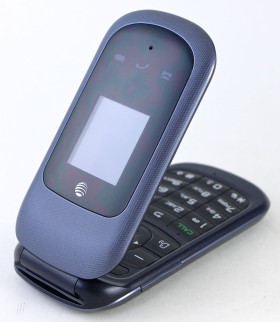 Pantech's latest for AT&T is an entry-level flip phone that covers the basics.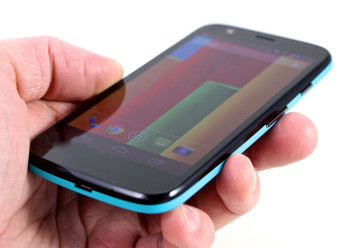 The Moto G is a low-cost Android smartphone that might aim low, but it hits the mark.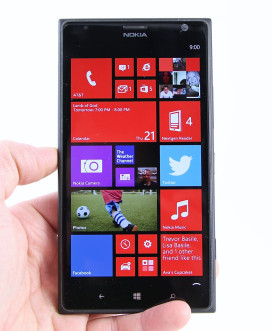 Nokia's latest Windows Phone is a spec monster. The Lumia 1520 has it all: a huge screen, zippy processor, powerful camera, and connectivity galore. What's not to like?
Phone Scoop tests Google's Nexus 5 on AT&T and T-Mobile's networks. Here is our in-depth look at Google's latest stock Android smartphone. It has the software many people want, but can the hardware keep up?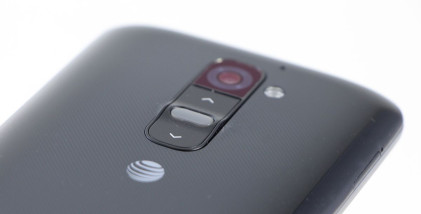 The LG G2 is a flagship smartphone that hopes to take on the Samsung Galaxy S4, HTC One, and others. It is bristling with technology, but stumbles here and there getting it all to work.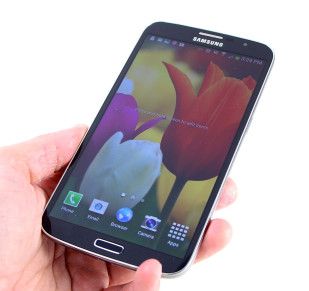 Samsung brings its largest Android phone yet to the U.S. with the Galaxy Mega super phone. This huge handset offers plenty of real estate, but may be too much phone for some people.
Motorola returns to the smartphone game with the Moto X, an Android device that takes software in a new direction.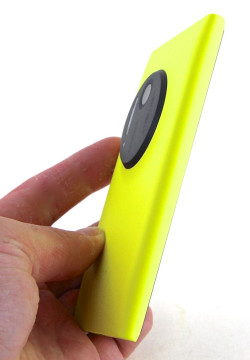 Nokia's latest flagship Windows Phone features an incredible 41-megapixel camera and PureView imaging technology. Get the full picture with Phone Scoop's in-depth review.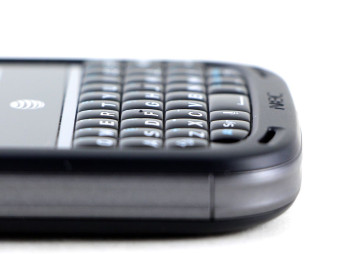 NEC's latest effort for the U.S. market is the Terrain, a rugged Android smartphone that offers push-to-talk and a full QWERTY keyboard. Here is Phone Scoop's full review.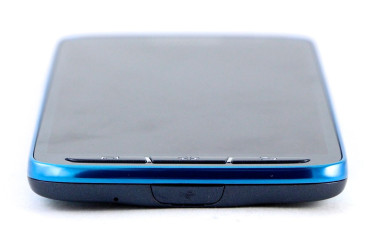 The Galaxy S4 Active is a tougher, water-resistant version of Samsung's flagship Android smartphone, and it offers most of the same features. Phone Scoop puts it through its paces in this full review.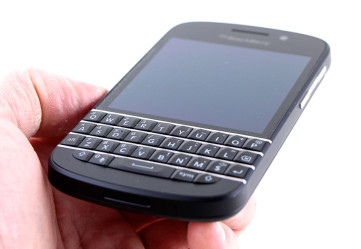 BlackBerry returns to its roots with the Q10, a smartphone that claims to offer the best of both worlds: a QWERTY keyboard for typing and a touch interface paired with a modern operating system. Did BlackBerry get the combination right with the Q10?
The Galaxy S 4 performs very well on AT&T's network. Here is Phone Scoop's review of Samsung's 2013 flagship Android smartphone.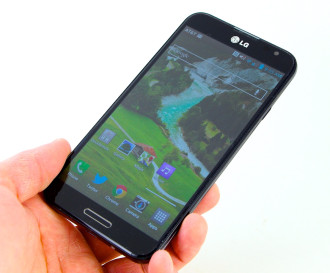 LG attempts to tackle the phablet market with the Optimus G Pro, an Android smartphone for AT&T that offers some innovative features in an over-sized package.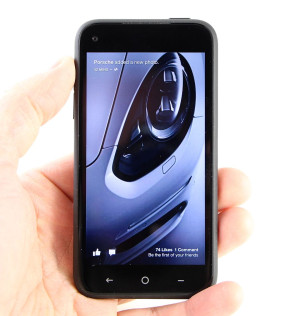 AT&T and HTC are back with another Facebook phone. The First, with Facebook Home, offers an interesting alternative for those who put a priority on Facebook's brand of social networking.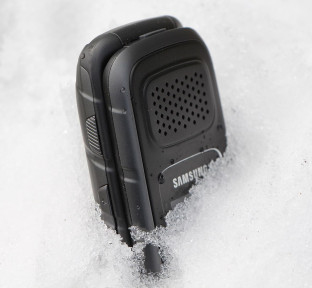 Samsung's rugged Rugby line for AT&T goes old-school with this early-oughts throw-back flip. The Rugby III may not be a svelte stunner, but it is a tough telephone.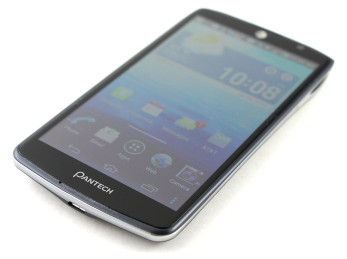 Pantech puts the big boys on notice with the Discover, its latest Android smartphone for AT&T. It offers all the performance you'd expect from a flagship device at one-quarter the cost of the competition. Here is Phone Scoop's full review.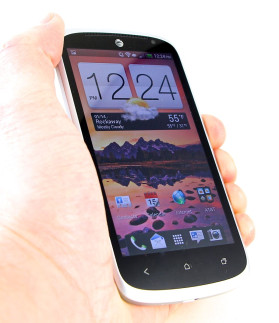 AT&T's latest Android smartphone from HTC is the One VX, a mid-range device that slips into the lineup below HTC's capable One X. This mid-range model is no slouch, however, and carries its weight and then some.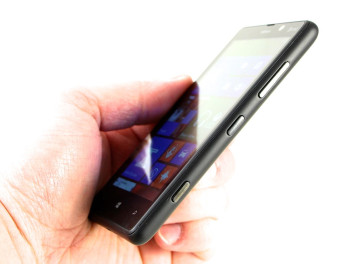 The Lumia 820 is a welterweight contender in AT&T's smartphone lineup. It packs a powerful three-punch combo with LTE, Windows Phone 8, and an 8-megapixel camera. Here is Phone Scoop's full review.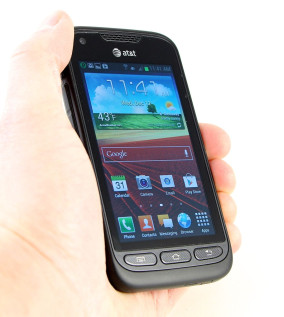 Samsung's rugged smartphone for AT&T offers both brawn and brains. It includes LTE 4G, Android 4.0, and push-to-talk calling, but it doesn't have much of a voice. Find out what we mean in Phone Scoop's full review.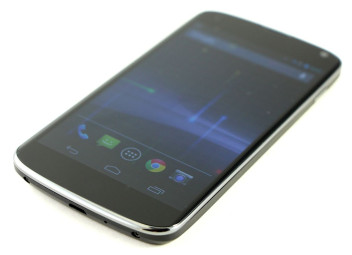 The Nexus 4 is the fourth-generation pure Android smartphone from Google. It is built by LG, and works on AT&T and T-Mobile USA's networks. Unfortunately, the great Jelly Bean operating system outshines the hardware from LG.