AT&T Phone Reviews
Phone Scoop Reviews User Reviews Editor's Choice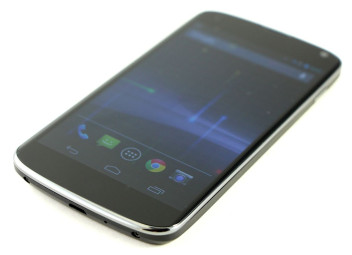 The Nexus 4 is the fourth-generation pure Android smartphone from Google. It is built by LG, and works on AT&T and T-Mobile USA's networks. Unfortunately, the great Jelly Bean operating system outshines the hardware from LG.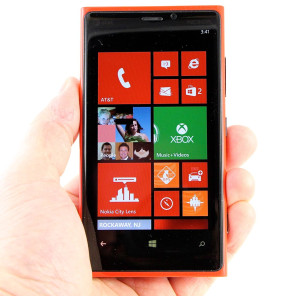 Nokia pushes all sorts of boundaries with the Lumia 920, its feature-laden flagship smartphone for AT&T. If the luminescent colors don't attract you, the big screen, LTE 4G, and dual-core performance might. Here is Phone Scoop's full review.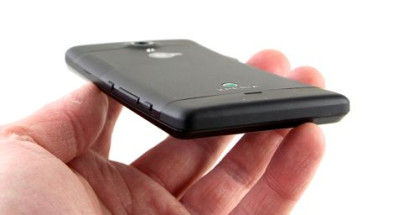 The Xperia TL is the latest LTE 4G smartphone from Sony for AT&T. The TL's defining features are its 13-megapixel camera and association with the James Bond movie "Skyfall." Those two features barely scratch the surface, however. There's plenty more to the TL.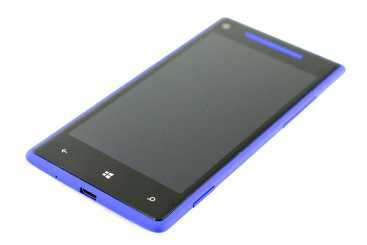 HTC delivers one of the first Windows Phone 8 smartphones in the 8X, a thin slab that includes LTE 4G, an 8-megapixel camera, and a dual-core processor. The 8X's spec sheet may be full, but we found a few things it's missing. Find out what in Phone Scoop's full report.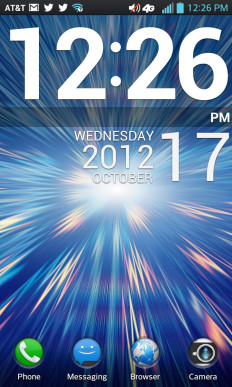 AT&T's variant of the LG Optimus G features slightly different hardware and software when compared to the Sprint variant. Is different, in this case, better? It just might be. Here is Phone Scoop's full report.
The Pantech Flex is one of the slimmest, most attractive smartphones ever offered by Pantech. Appearances, however, can be deceiving. Phone Scoop's full report gives you the skinny on this thin cell phone.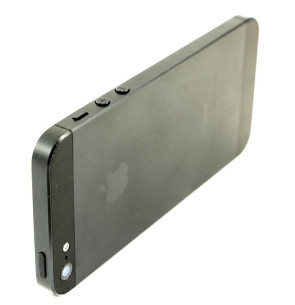 The Apple iPhone 5 is without a doubt the best hardware to reach the market this year in terms of design, engineering, and manufacture. It is an incredible smartphone that pleases from nearly every angle. Even still, it's not perfect.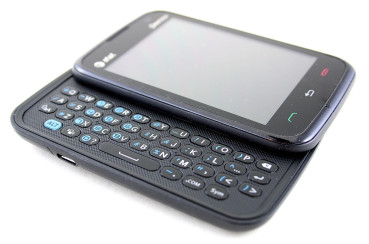 Pantech delivers another quick messaging device to AT&T. The Renue boasts a touch user interface and physical QWERTY keyboard for pecking out messages. See if it's worth a look in Phone Scoop's full review.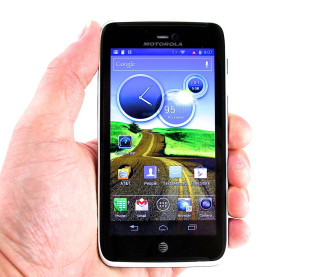 Motorola's third attempt at the Atrix brings the charms of a ColorBurst high-def display, LTE 4G, and a powerful 8-megapixel camera to the table. Is the Atrix HD lacking anything, or does it have it all?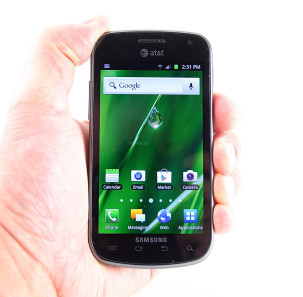 Samsung's mid-range model for AT&T, the Galaxy Exhilarate, offers peace of mind when it comes to carbon footprint thanks to its eco-friendly build. If you're worried that being green means fewer features and down-graded performance, set aside your fears. Find out why in PhoneScoop's full report.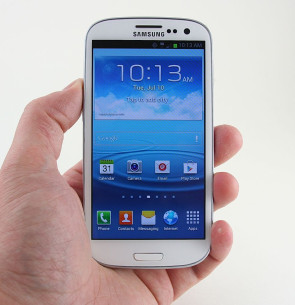 Phone Scoop takes Verizon's version of the Samsung Galaxy S III for a spin. Does anything set it apart from the AT&T, Sprint, and T-Mobile versions? We find out.

AT&T's latest LTE 4G smartphones comes from Sony Mobile. The Xperia Ion offers a great display and excellent camera, but stumbles through some other key features. Find out which they are in Phone Scoop's full review.
The Samsung Focus 2 aims for the middle of the smartphone market and hits the target with ease. This smaller Windows Phone device boasts 4G LTE, a 5-megapixel camera, and solid performance. Is anything holding it back?

HTC's flagship device for 2012 is the One X. With it and its siblings, HTC hopes to revitalize its position in the smartphone market. HTC took a new approach to its design, and loaded it with the best tech available. The One X is also HTC's first phone to ship with Android 4.0 and Sense 4.0 from HTC. Here's what Phone Scoop thinks of this monster phone for AT&T.

HTC takes another stab at the Titan with this 4G follow up called the Titan II. Aside from support for LTE, this smartphone sequel also adds a monster 16-megapixel camera. Is this a better option than the Nokia Lumia 900? Phone Scoop let's you know.

The Lumia 900 is Nokia's most important smartphone launch ever. Microsoft and AT&T have a lot riding on this device, too, as its success will shape the future of Windows Phone in the US and beyond. With specs to spare, Nokia goes for the no-nonsense approach in with its flagship smartphone.

Saumsung's latest Rugby device offers both brains and brawn with Android and a rugged shell. Find out if this tough phone is the right phone for you in Phone Scoop's full review.

Samsung shoots for the moon with its latest Galaxy phone, the Note for AT&T. This "super phone" offers one of the largest screens on the market, LTE 4G, and a stylus. Can the Note prove that bigger is better? Phone Scoop delivers its verdict.
Samsung hopes the DoubleTime will coax the QMD faithful to make the leap to Android smartphones. But is that a smart decision?

The LG Nitro HD is one of the first handful of Android smartphones able to use AT&T's Long Term Evolution 4G network and packs a gorgeous high-def display. Here is Phone Scoop's full review.
Samsung's Focus S is a superlative Windows Phone for AT&T. Nearly every feature performs flawlessly. Find out in Phone Scoop's full review if there's anything about the Focus S to dislike.

Samsung delivers a winner in the Captivate Glide, an Android smartphone that includes a slide-out QWERTY keyboard for the messaging minded mobile user.

Pantech's latest handset for AT&T is the unconventional Pocket, which has an extra-wide display. The question is, does the Pocket put the big screen to good use? Phone Scoop finds out.

Samsung's latest Windows Phone device may be small in stature, but it offers powerful performance in its pint-sized package. Read Phone Scoop's full review here.

The Vivid is HTC's first Long Term Evolution 4G Android smartphone for AT&T. How does this device stack up against other devices on AT&T's network? Phone Scoop finds out in this full review.

HTC's Titan is an amazing entry for its line of Windows Phone 7 Mango smartphones. This Microsoft-powered handset offers a brilliant display, good looks, and solid performance. Here's Phone Scoop's full review.

Apple's iPhone 4S arrives later than some might have expected it to, but it still manages to impress with it's powerful camera, video camera, browser, and application support. Is anything holding the iPhone 4S back?

Phone Scoop looks at the Galaxy S II smartphone for AT&T's network. While this version packs a smaller screen than its larger brothers, there are some surprising benefits. Read on for our full take.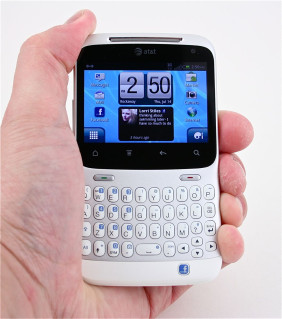 HTC's Status for AT&T incorporates a 'Facebook' button to make social sharing easier. Does the Status rate a 'Like' from Phone Scoop? Find out in Phone Scoop's full review of HTC's latest Android smartphone.

Pantech's first Android smartphone for AT&T scores well for a newb. It combines the right mixture of features, design, and price to be a tempting target at AT&T retail shops.