Verizon Wireless Phone Reviews
Phone Scoop Reviews Editor's Choice
All Verizon Wireless phones and info ›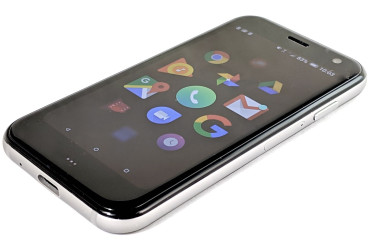 A California startup hopes a bit of nostalgia for one of the pioneers in the smartphone space will drive sales of its new device, the Palm Phone. Verizon sells this tiny telephone as an accessory for your main device. Is it worth paying for two phones so you can put your main device down on the weekends? Find out in Phone Scoop's in-depth review.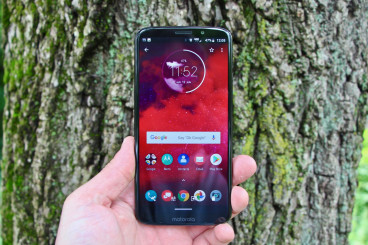 The Moto Z3 is the first 5G-upgradable phone thanks to a forthcoming Mod from Motorola and Verizon. This mid-range device sports a 2:1 screen, metal-and-glass design, and compatibility with Motorola's ecosystem of swappable modules. It is good enough without 5G? Here is Phone Scoop's in-depth report.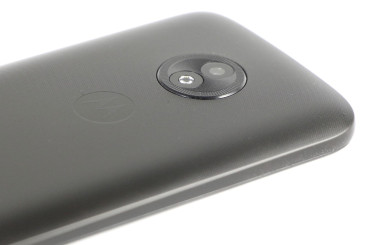 Motorola is selling its able-bodied, entry-level Moto E5 Play from Boost Mobile, Cricket Wireless, and Verizon Prepaid. If you're in the market for a solid, low-cost phone, the Moto E5 Play plays well thanks to its simple hardware, easy software, and capable performance. Here is Phone Scoop's in-depth review.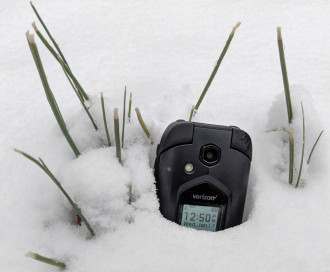 Verizon Wireless customers who need a crazy tough handset that not only braves, but conquers, the elements need look no further than the Kyocera DuraXV LTE. This rugged flip phone may offer a limited set of features, but it delivers excellent performance across core tools. Here is Phone Scoop's in-depth review.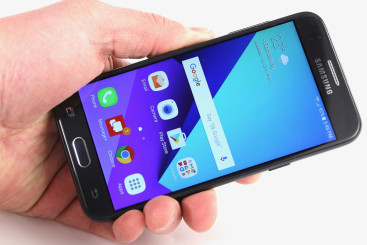 Verizon Wireless sells the Samsung Galaxy J3 Eclipse, an entry-level device, for well under $200. This low-cost handset has a 5-inch screen, modern-ish design, and just enough of a spec sheet to keep things interesting. Here is Phone Scoop's in-depth review of this affordable Android smartphone.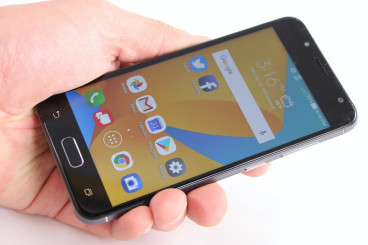 The Asus ZenFone V Live claims to have a unique trick up its sleeve: it can process real-time beautification effects when broadcasting live video to certain social networks. When it's not doing that, the V Live a solid entry-level Android smartphone that has a respectable set of specs keeping things humming under the hood. Here is Phone Scoop's review of the ZenFone V Live for Verizon Wireless.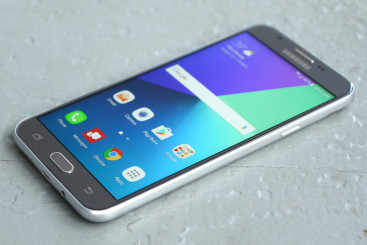 This mid-range Android handset is a throwback to Samsung's heritage line of smartphones. It offers a big screen and an even bigger battery wrapped up in a plastic shell. If you're a Verizon customer and need to save some green, the Samsung Galaxy J7 V is affordable and pleasing in its own way. Here is Phone Scoop's in-depth review.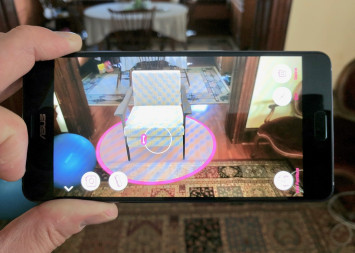 The Zenfone AR from Asus is the first to support Google's Project Tango augmented reality and Daydream virtual reality platforms. This ultra-real Android smartphone lets you visualize what furniture might look like in your living room, or escape your living room altogether in favor of worlds unknown. With entertainment options galore, you might think the Zenfone AR skimps out on other features, but that's not the case. This well-rounded handset nearly has it all. Here is Phone Scoop's in-depth report.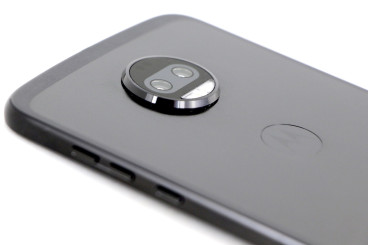 The Moto Z2 Force is a semi-rugged — and yet stylish — flagship smartphone from Motorola. This sleek handset boasts dual cameras, top specs, and a nearly unbreakable "ShatterShield" screen. Moreover, it is fully compatible with Motorola's Moto Mods ecosystem of modular accessories and comes with the latest Android software innovations from Motorola. The Z2 Force aims high and will be widely available from U.S. carriers. Despite moving the needle forward, Motorola still managed to bungle at least one aspect of this phone. Here is Phone Scoop's in-depth review.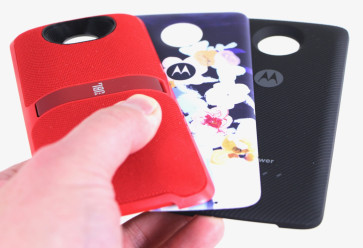 Motorola's new Z2 Play smartphone is a fine piece of hardware and I strongly recommend it. While you're at the Verizon store, you should consider picking up some Moto Mods to go with the Z2 Play. Motorola has three new Mods available to enhance (any of) its Mod-compatible phones. Here's a look at Moto's latest modular, snap-on accessories.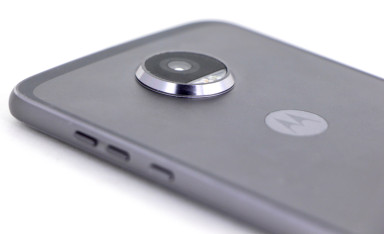 Motorola's latest Android smartphone is the mid-range and highly-capable Moto Z2 Play. This winsome handset may not stay strictly true to the original, but it is compatible with all of Motorola's Moto Mods accessories and still brings plenty to the table. Here is Phone Scoop's in-depth review of the Moto Z2 Play for Verizon Wireless.
Motorola's entry-level Android handset, the Moto E4, may be small in stature, but it's big on performance. The E4 is an affordable phone that includes a fingerprint reader, a 5-inch screen, and a capable camera. If you're in the market for an everyday device that outguns the competition, the Moto E4 may be your phone. Here is Phone Scoop's in-depth review.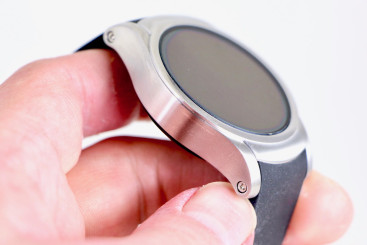 The Wear24 from Verizon is among the first to support Android Wear 2.0 from Google. The wearable is a classy-looking smartwatch that offers LTE-based calling and messaging integration with your main mobile number. If you use an Android handset, the Google-focused Wear24 can handle vital communications when reaching for your phone isn't ideal.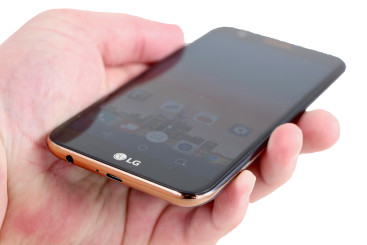 The LG K20 V is one of the least expensive Android smartphones available from Verizon Wireless. This low-cost handset features basics such as a 5.3-inch 720p screen and entry-level Snapdragon 435 processor from Qualcomm. Things that set it apart include a good fingerprint reader and excellent battery life. A few things, however, manage to hold this phone back. Here is Phone Scoop's in-depth review.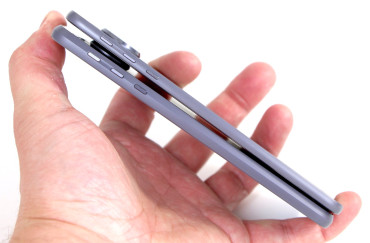 Motorola's flagship smartphones for 2016 are the Moto Z Droid and Moto Z Force Droid for Verizon Wireless. These Android smartphone are unique thanks to their slim, metal designs and swappable modular back panels. Here is Phonescoop's full review of these handsome handsets.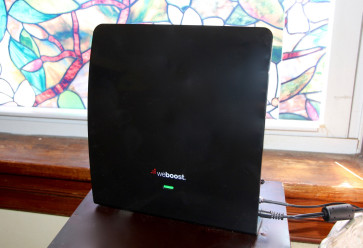 WeBoost's Eqo signal booster promises to improve cellular coverage in your home or apartment. Consisting of a booster and antenna, the whole system fits most average dwellings. If you need a few more bars to connect calls, the WeBoost may be what you need. Here is Phonescoop's in-depth report.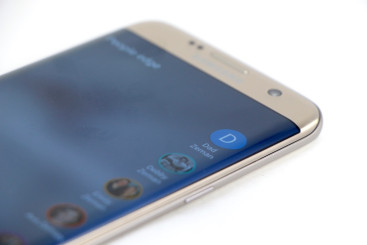 Samsung's top-of-the-line smartphone for 2016 is the Galaxy S7 Edge. This curvy beauty is a powerful addition to Samsung's roster of Android smartphones. It impresses with its high-quality design, materials, and build. The rounded glass edges and larger battery give the S7 Edge an (ahem) edge over the smaller S7. Here is Phonescoop's in-depth review.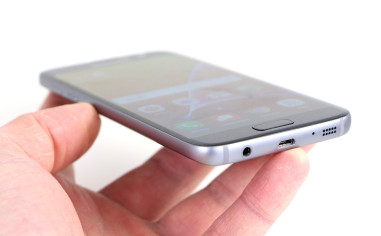 Samsung's 2016 flagship represents the company's best effort in the fight for smartphone dominance. This beautifully crafted phone stands tall among its competitors, and justly so. Samsung packed a lot of capability into an easy-to-use, attractive handset that claims to have it all. Here is Phonescoop's in-depth review of the Galaxy S7.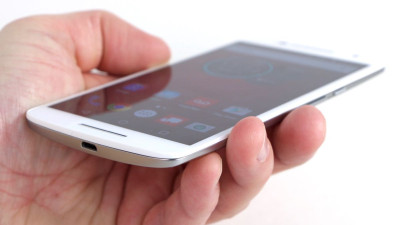 The Maxx 2 is the less expensive of Motorola's two new Droid handsets for Verizon Wireless, but it is still a competitive offering. This Android smartphone impresses with excellent build quality and a battery that delivers on Motorola's promises. If you need an Android handset that goes the distance, the Maxx 2 should be at the top of your shopping list. Here is Phone Scoop's full report.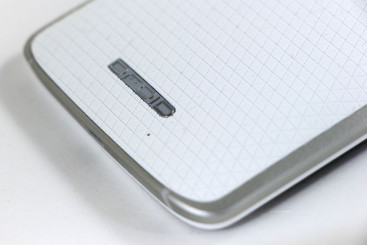 The Turbo 2 is the most advanced Droid Motorola has ever created for Verizon Wireless. The handset boasts an "unbreakable" screen and two days of battery life, making it ideal for clumsy oafs who need all-day power. The Turbo 2 runs Android and includes Motorola's helpful apps, such as Ambient Display and Moto Assist. Here is Phone Scoop's in-depth report.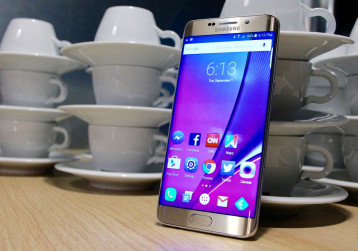 The Galaxy S6 Edge+ is a bigger and better version of the Galaxy S6 Edge. It makes improvements to the screen and battery life, and adds some extra functionality to the curved side edges. Here is Phone Scoop's full report about this powerful Android smartphone.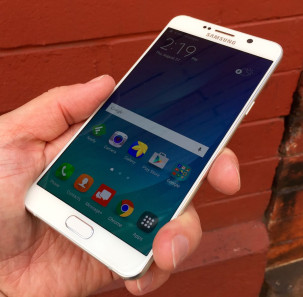 Samsung's top-of-the-line smartphone impresses with its classy design and blistering performance. The Galaxy Note 5 is a compelling Android device with its big screen, fast processor, and capable camera. Here is Phone Scoop's full report.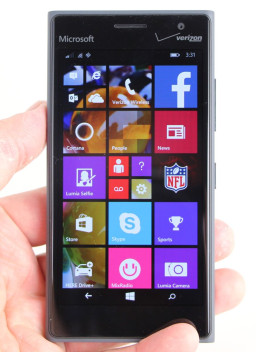 This mid-range Windows Phone is a solid addition to Verizon's smartphone lineup. It boasts a 4.7-inch screen, 6.7-megapixel camera, and quad-core Snapdragon processor. Toss in Microsoft's productivity apps and good battery life, and the Lumia 735 is a balanced performer. Is anything holding this phone back? Find out in Phone Scoop's in-depth report.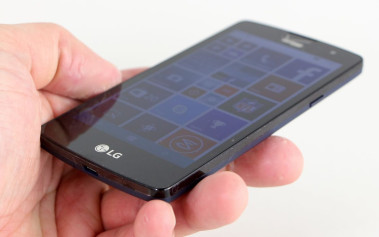 The LG Lancet is a low-cost Windows Phone that's easy grasp and offers a lot of value for the dollar with Microsoft's productivity apps on board. The Lancet proves that sometimes small stands tall. Here is Phone Scoop's full review of this compact handset.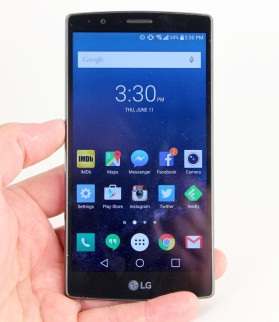 LG's flagship for 2015 is a tricky device to classify. It both lags and surpasses the competition. With a quad HD display, 16-megapixel camera, and Android 5.1 Lollipop, this powerful smartphone has a lot going for it. Here is Phone Scoop's in-depth report.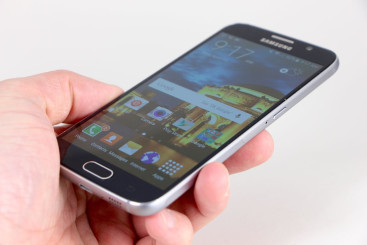 Verizon's version of the Galaxy S6 is a solid performer and Samsung's flagship is well matched with Big Red's network. This premium Android phone is well worth a look for the flagship shopper.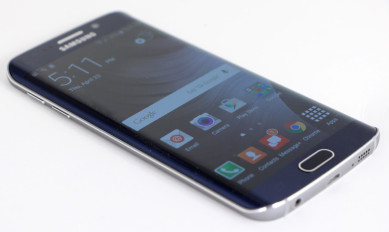 Samsung's curvy S6 Edge is a fantastic Android smartphone that deserves your attention. Verizon's model is solid, but has a few surprising weaknesses. Here is Phonescoop.com's full report.
Kyocera's latest handset for Verizon Wireless is the rugged and waterproof DuraXV. This capable flip phone is tough, but offers only basic functionality.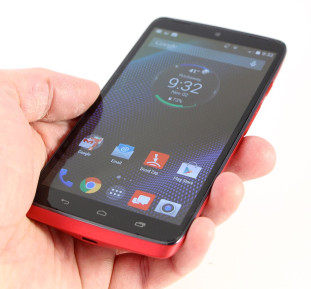 Motorola is back in the game with the Droid Turbo, its flagship Android smartphone for Verizon Wireless. The Turbo is a worthy addition to the storied line of Verizon Droids, despite a few flaws. Here is Phone Scoop's full report.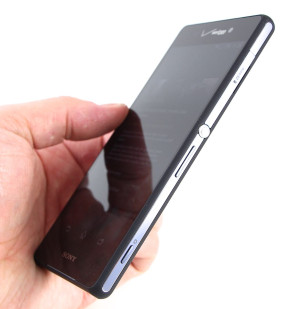 Verizon Wireless scored one of Sony's finest efforts in the Xperia Z3v. Sony's flagship Android smartphone generally impresses, despite a few flaws. Read Phone Scoop's in-depth review to find out if it is the phone for you.