Verizon Wireless Phone Reviews
Phone Scoop Reviews Editor's Choice
All Verizon Wireless phones and info ›
Motorola is back with a new version of its X, its top-of-the-line smartphone. The X is a better competitor than last year's device as far as features go and takes build quality to the next level. Is anything holding Motorola back?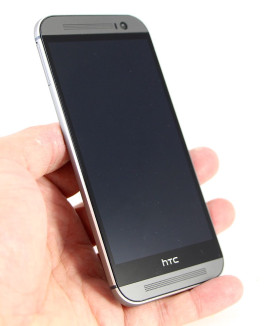 Verizon Wireless was the first U.S. carrier to score the HTC One for Windows, which swaps Android for Windows Phone. Here is Phone Scoop's full review of this stylish handset.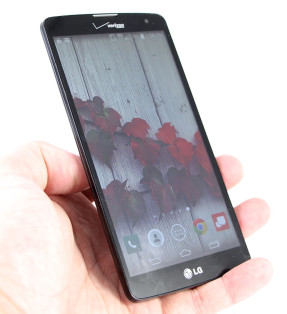 The LG G Vista is a inexpensive, big-screened Android smartphone that scores well on most features. Only a couple things hold it back, but they aren't vital. Find out what they are in Phone Scoop's full review.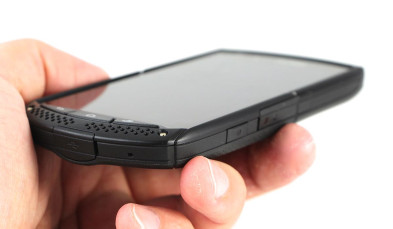 The Kyocera Brigadier packs a punch. This rugged Android handset for Verizon Wireless is one of the toughest available in Big Red's lineup. Here is Phone Scoop's full report.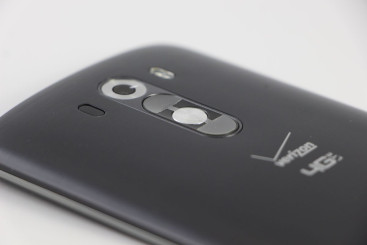 The LG G3 is one of the company's finest efforts and a strong competitor against the likes of Samsung's Galaxy S5 and HTC's One (M8). LG's flagship Android phone makes significant strides in design, quality, and features. Here is Phone Scoop's full report.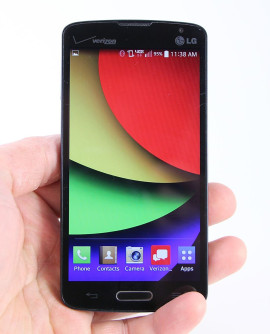 The LG Lucid 3 is an Android smartphone for Verizon Wireless that offers some of LG's high-end features in a low-cost package. Here is Phone Scoop's full report.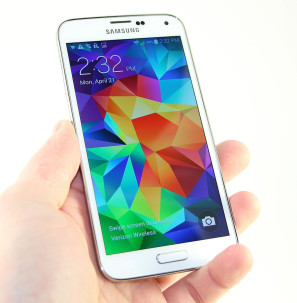 Verizon's version of the Samsung Galaxy S5 is fractionally different from the AT&T model in one key metric. Here is Phone Scoop's full report about this new Android smartphone.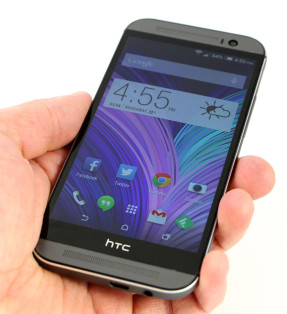 The One is a dazzling piece of hardware that has but a few foibles. This Android smartphone from HTC delivers on nearly all its promises. Here's an in-depth look at the Verizon variant.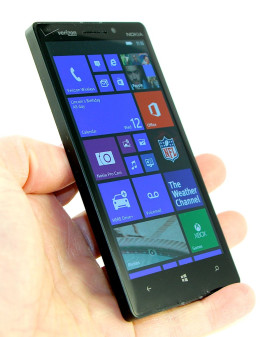 Verizon finally gets the Windows Phone it deserves in the Lumia Icon from Nokia. The Icon has a full HD screen, 20-megapixel camera, and many other enticements. Phone Scoop put them to the test in this full report.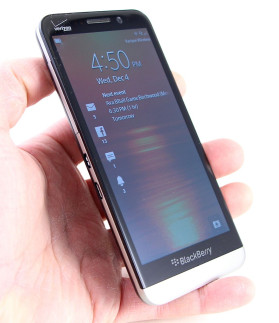 BlackBerry wades into the big-phone fray with the Z30. The Z30 has a huge screen, a fast processor, and plenty of smarts, but it lags competitors in several key areas.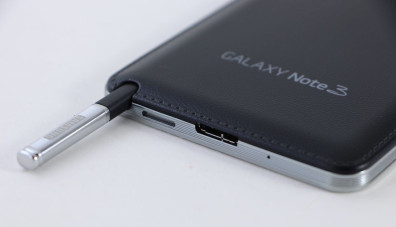 The Galaxy Note 3 from Samsung is a powerful Android smartphone for Verizon thanks to the S Pen and multitasking.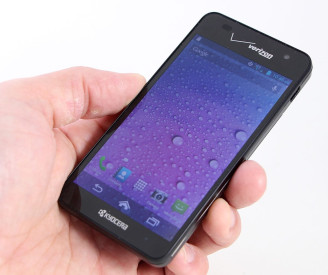 Kyocera's Hydro Elite is the first device it's sold with Verizon in years. It's a water-resistant Android smartphone that's wrapped in a small, capable package. Here are our thoughts.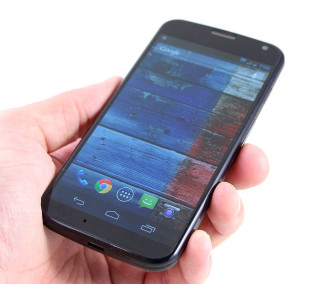 The Moto X is a better pick for Verizon customers than the newest Droids. Here is Phone Scoop's take on Motorola's latest Android smartphone.
The LG G2 is a flagship smartphone that is bristling with technology, but stumbles here and there getting it all to work. Here are our thoughts on the Verizon version, which is slightly different from the AT&T version.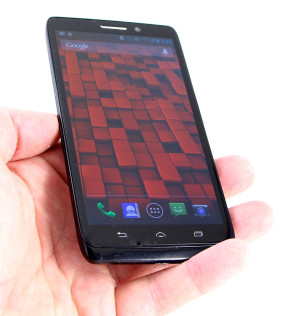 Motorola's newest Droid for Verizon Wireless is thin, light, and sleek. It's a solid effort from Motorola, but doesn't earn top marks across the board.
Casio updates its rugged Commando smartphone with a better radio, larger screen, and a more modern version of Android. Together, they make it a much better device than the original.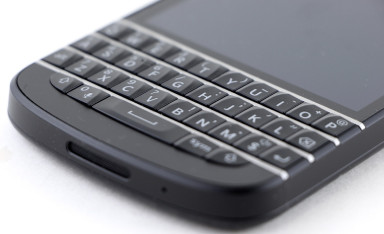 BlackBerry returns to its roots with the Q10, a smartphone that claims to offer the best of both worlds: a QWERTY keyboard for typing and a touch interface paired with a modern operating system. Did BlackBerry get the combination right with the Q10? Let's dig in.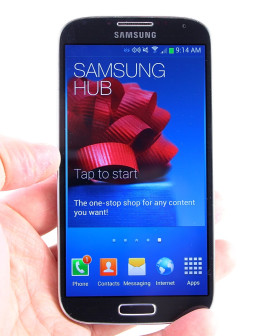 The Galaxy S 4 performs very well on Verizon's network. Here is Phone Scoop's review of Samsung's 2013 flagship Android smartphone.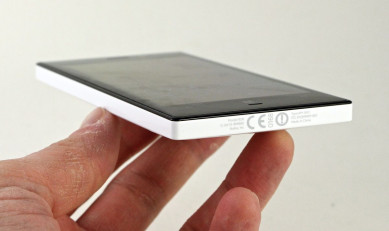 Nokia's new Lumia smartphone for Verizon Wireless is a variation on a theme. This Windows Phone is good, but not without some flaws.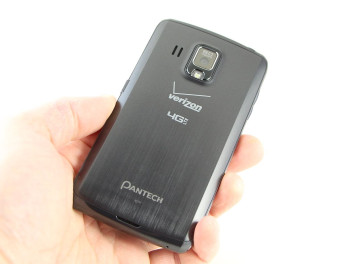 The Pantech Perception is a good mid-range Android smartphone for Verizon Wireless that offers a lot of bang for the buck, including LTE 4G, an HD display, and an 8-megapixel camera.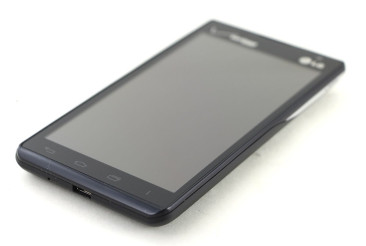 The LG Lucid 2 for Verizon Wireless is one sequel that's worth checking out. Find out why in Phone Scoop's full review.
The Z10 is the first smartphone to run the new BlackBerry 10 operating system. It's a dramatic re-write for BlackBerry, and is now available from Verizon Wireless with LTE 4G.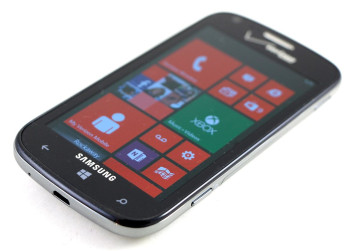 Samsung's entry-level Windows Phone for Verizon Wireless, the ATIV Odyssey, is a more sedate device for the conservative smartphone shopper. Phone Scoop's full review gives you all you need to know to make an informed choice.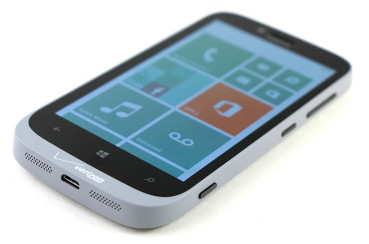 The Lumia 822 from Nokia packs some mid-range punch for Verizon Wireless. Find out where this Windows Phone shines and where it comes off a little dull.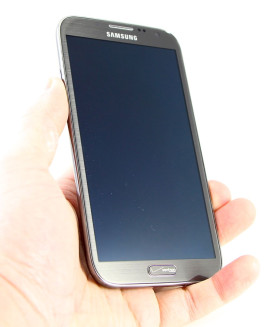 Verizon's version of Samsung's behemoth impresses with good call quality, excellent LTE 4G performance, and exceptional battery life. This Android superphone has a lot going for it.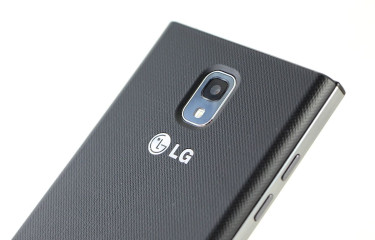 The LG Spectrum 2 fills the mid-range smartphone category for Verizon Wireless. What the hardware lacks in style, the Android operating system from Google and user interface customizations from LG make up for in raw functionality.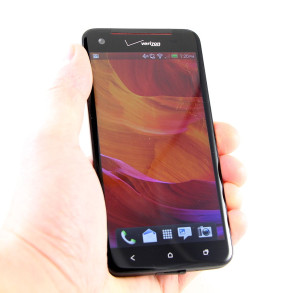 HTC's new superphone is the first to ship in the U.S. with a 1080p HD display. The Droid DNA for Verizon Wireless has more to offer than a good-looking screen, though. Phone Scoop's full review dives deep into all the DNA's features.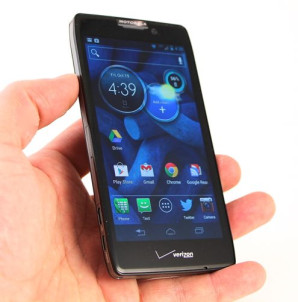 Motorola is gunning to take down the competition with the RAZRs redux. Phone Scoop tackles everything you wanted to know about the Droid RAZR HD and Droid RAZR MAXX HD in this full review.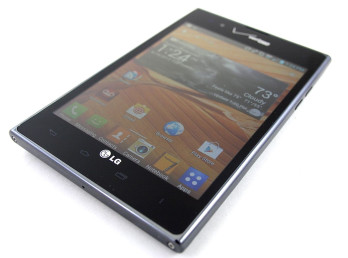 The LG Intuition is one of the biggest phones in the market. This widescreen behemoth is part smartphone, part tablet, and all sorts of awkward. Find out what Phone Scoop's intuition says about the Intuition.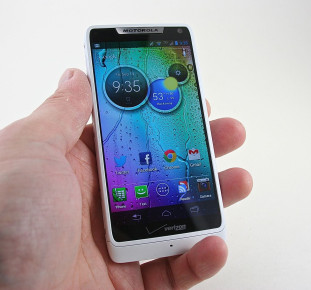 Motorola must have struck a bargain with the devil to pack as much functionality as it did in the RAZR M. This impressive device claims to have it all, and just might deliver on that promise.